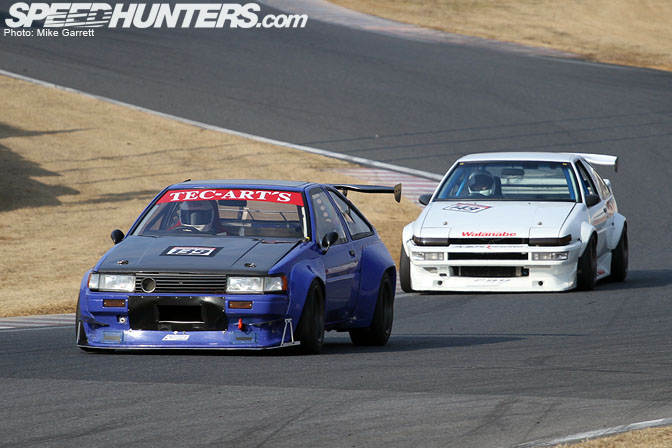 Now that we've had an intro to the atmosphere from Sunday's GTCC race at Tsukuba Circuit, I wanted to spend some time showcasing more of the cars from this event, as well as the day's on-track action.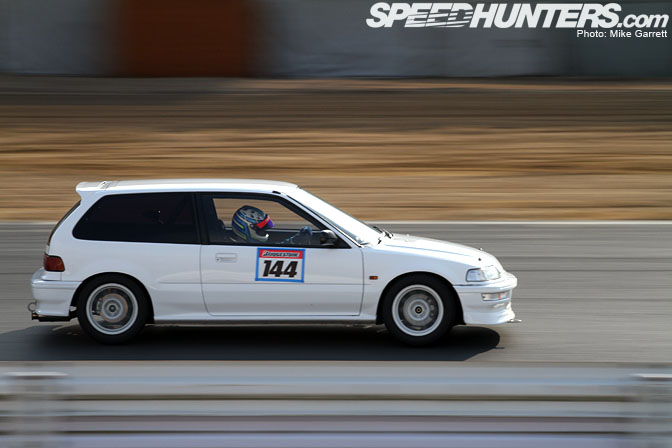 Not only was this Garage FK-supported EF9 Civic fast around the circuit, it was also extremely clean. At a glance you'd think it was a restored show car rather than a track rat.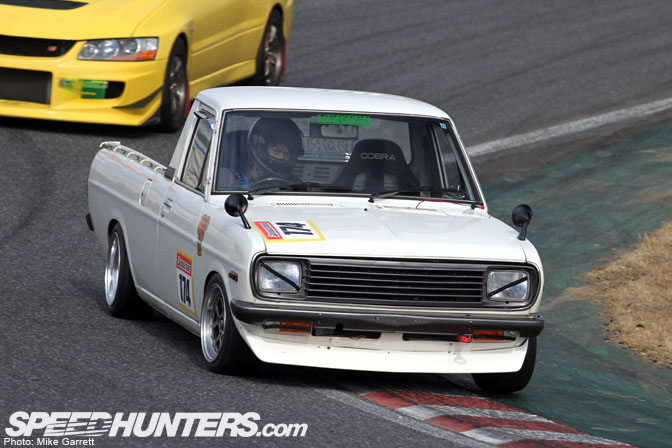 The Nissan Sunny Truck may have been designed as a small utility vehicle, but there's no reason why it can't be a fun track toy. The Vertex GB122 was deceptively fast, with power provided by a built version of the original A-series engine.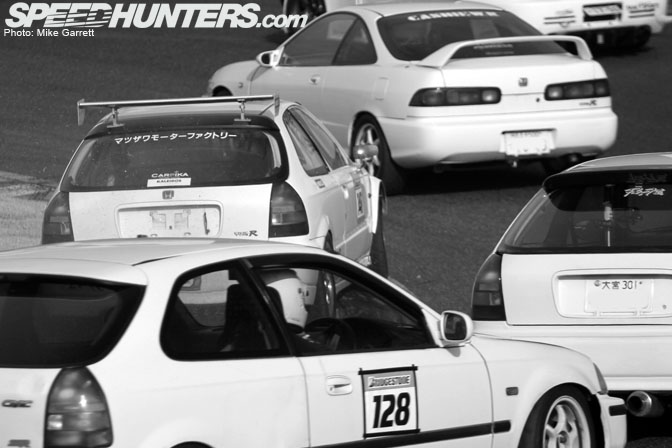 A scene from the opening moments of the day's final race as the group runs through the infield in an orchestra of screaming VTEC.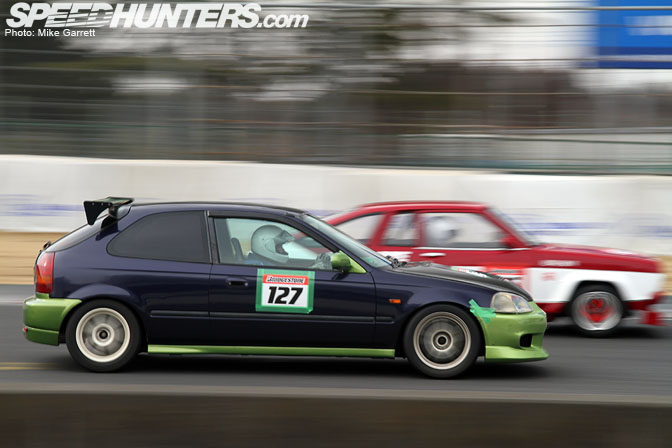 EK4 Civic and B310 Sunny running side by side down the front straight.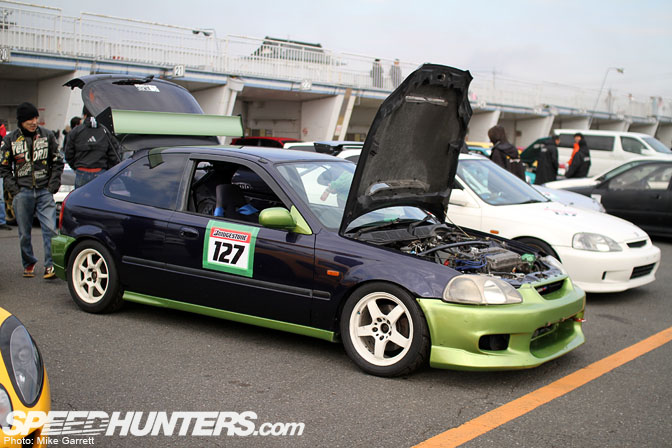 The little EK4 was actually quite interesting…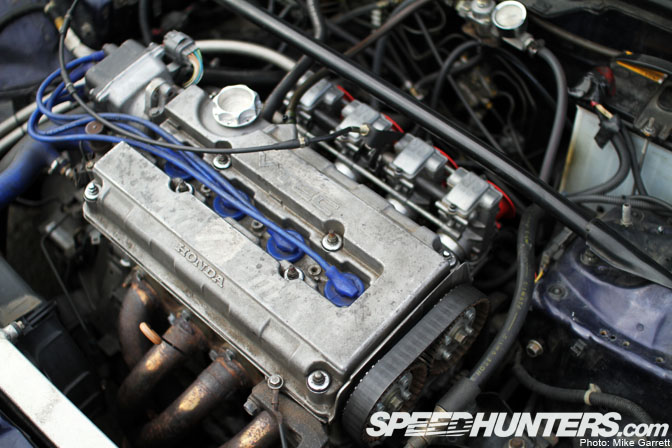 …in that it's B-series powerplant was fed by a set of FCR sidedraft carburetors. It's not so often you see a VTEC motor with carbs – I imagine the throttle response is amazing.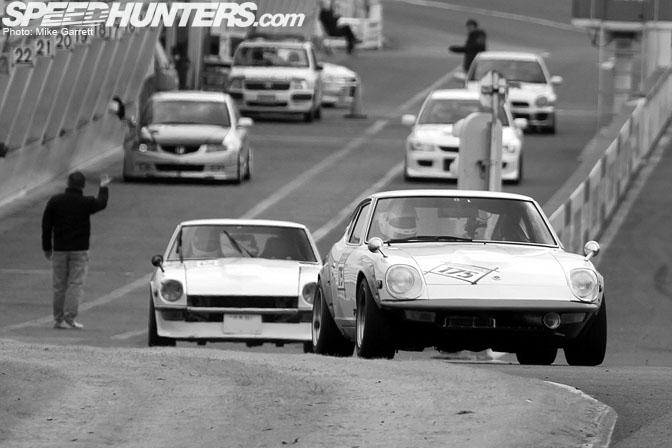 The Fairlady Z duo rolls out of pitlane for the final open class track session of the day. Just more inspiration for me to get going on my Z project after I get home!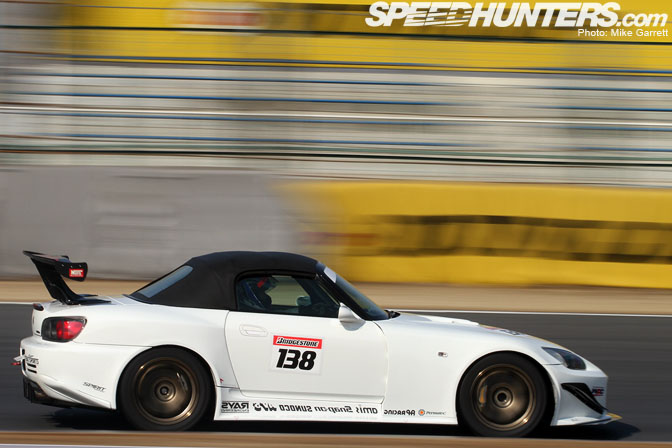 After speaking to the owner of this privateer AP1 for a bit, I learned he bought the car new over a decade ago and has since transformed it into a track monster. The engine has never been opened up, yet every other part of car has been thoroughly upgraded. He even installed a trick launch control system for use on the GTCC's standing starts.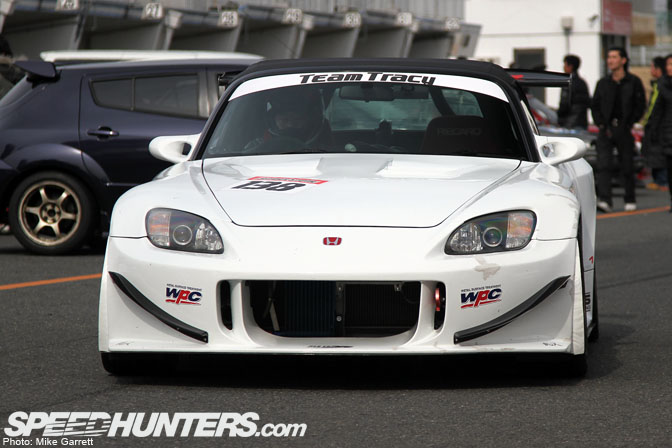 The owner actually was fluent in English, after being employed by Snap On Tools Japan and living in California for a time. Just one of the many cool stories from the GTCC community.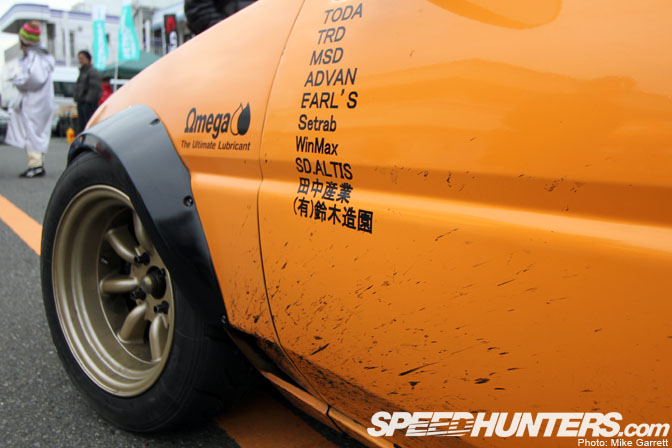 Gritty, fast, and cool – just how we like it.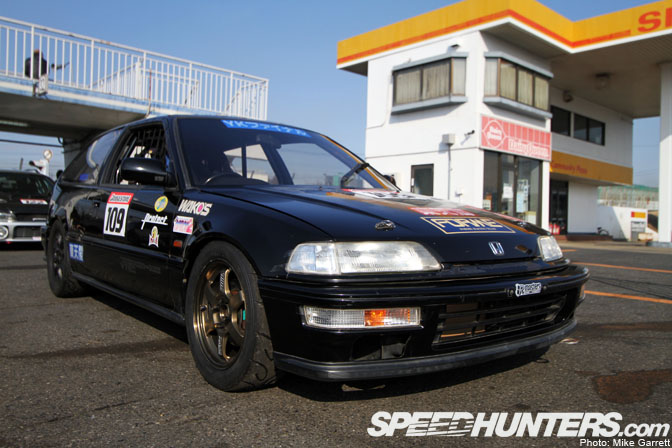 Another view of the YK Final EF9. When I imagine grassroots circuit Hondas in Japan, this is what comes to mind.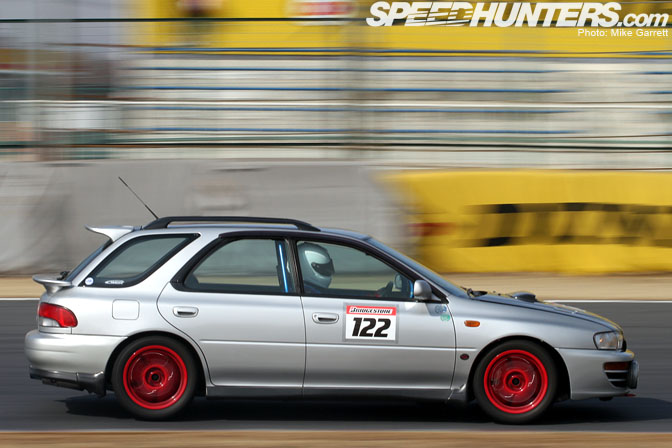 Also running with the YF Final group was this GF8 Impreza Wagon.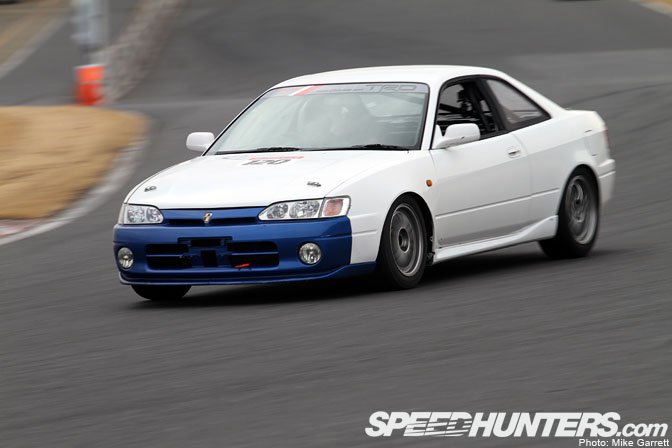 This AE111 Levin was looking to bring the fight to its VTEC-powered rivals in the NA Super class. I've always thought these front-drive Levins and Truenos never get the respect they deserve.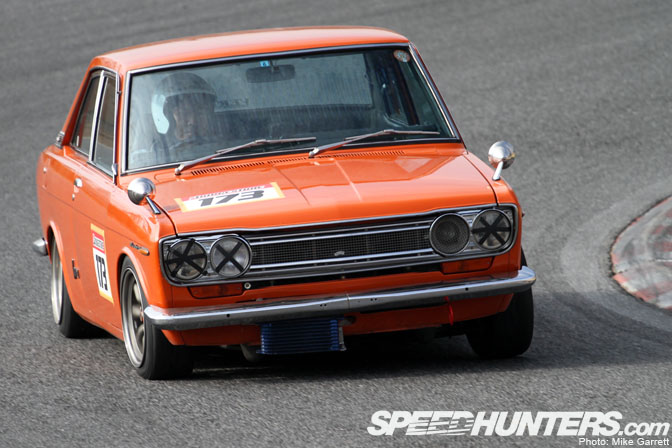 I may have gotten my classic car fix at the New Year Meeting, but it was still very exciting to see this 510 Bluebird out there on the track. Just watching, you could sense how much fun the driver was having while throwing the old Nissan around.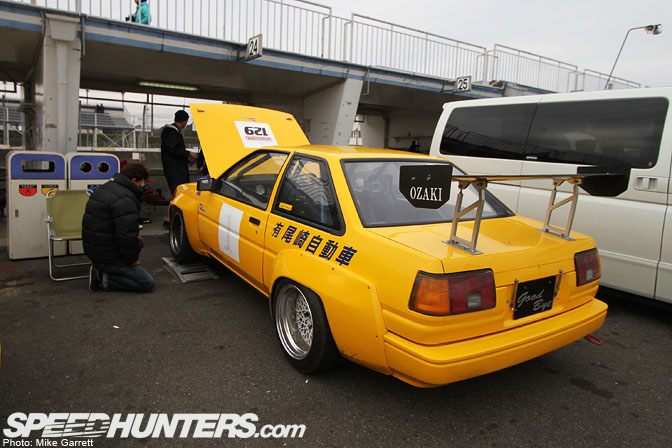 The Ozaki Automobile Levin is readied for the race. I love that rear number plate, haha.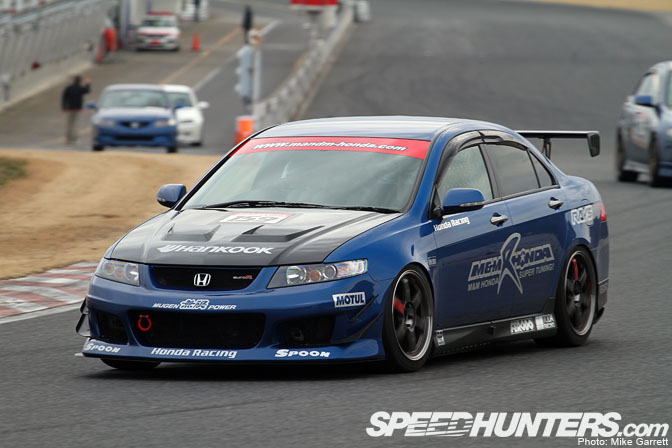 M&M Honda's CL7 Accord Euro R, a thoroughly impressive version of Honda's sport sedan.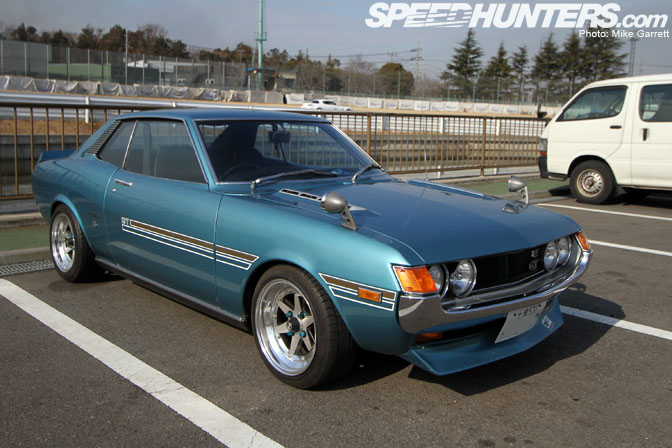 While making my way around the paddock I came across this mint Celica 1600 GT.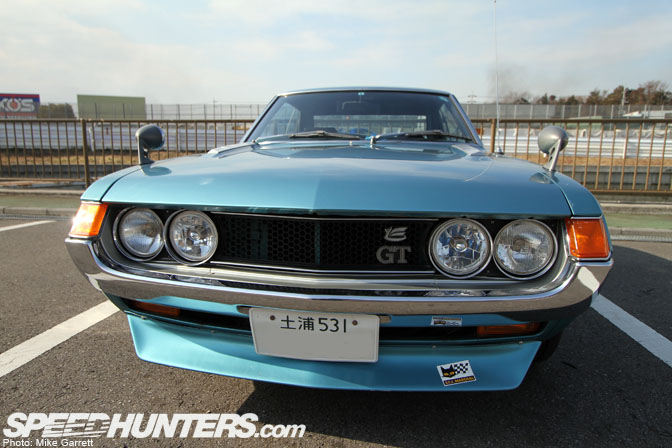 It wasn't taking part in the race, but I had to grab a few photos.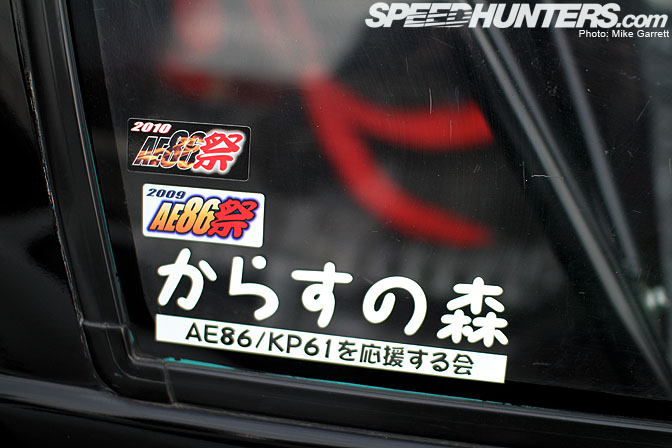 "Crow's Forest – AE86 and KP61 Support Group"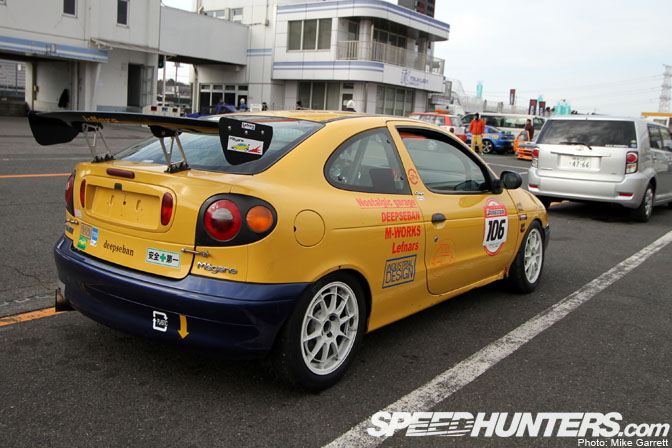 Nearly every car running the GTCC event was of Japanese descent, with just a couple exceptions – like the Nostalgic Garage Renault Megane.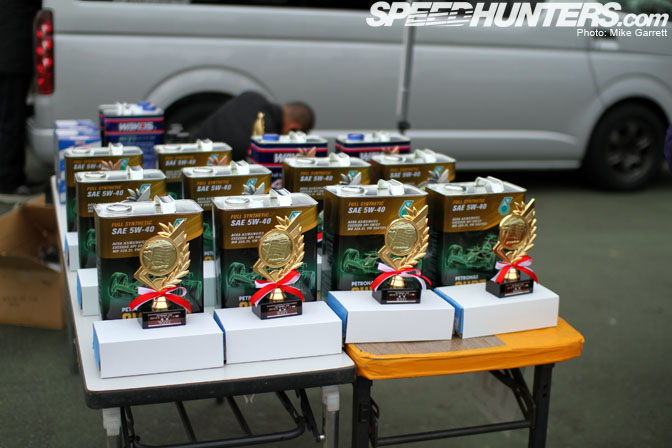 GTCC winners don't expect a big payday, but they do take home a cool trophy and some motor oil – plus the respect (as a certain Paul Walker would say).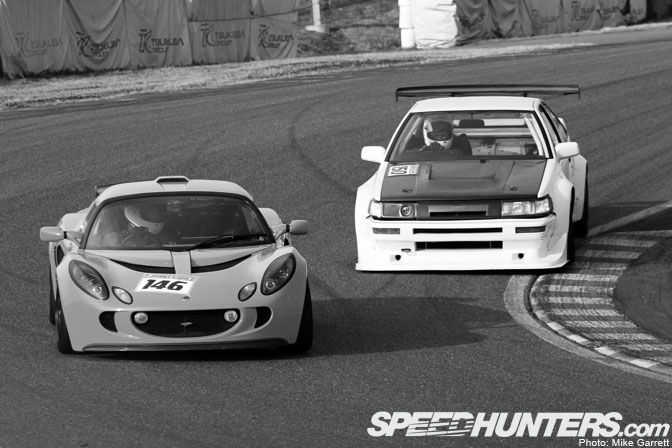 Lotus Exige and an AE86 Levin battling it out. It's amazing how two cars with vastly different roots can wind up being so equal on the track.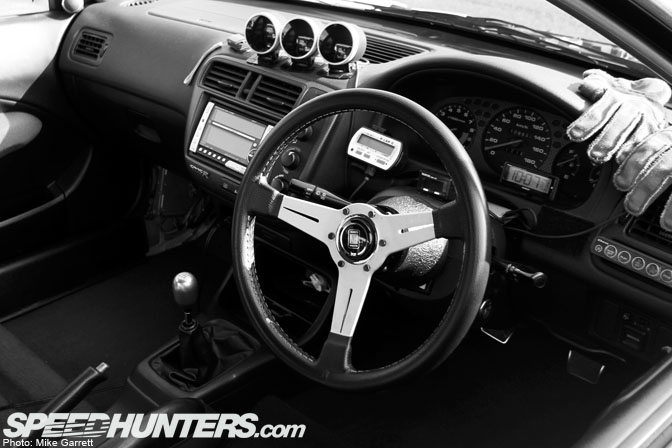 It might be a simple transportation device during the week, but come the weekend it's a potent racing machine.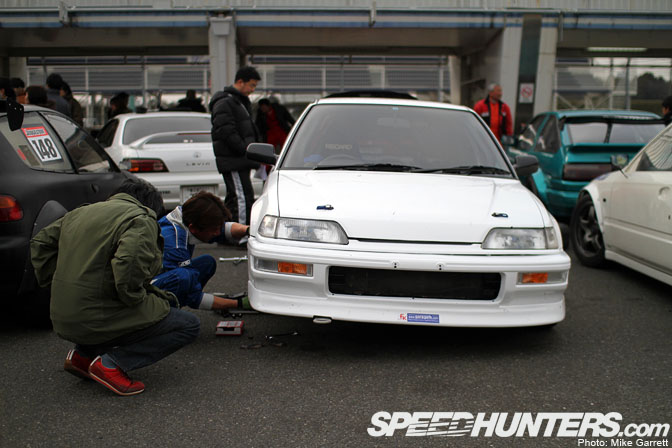 Hope you guys have been enjoying this little look at Japan's brilliant amateur racing culture.
More to come from GTCC tomorrow.
-Mike Garrett