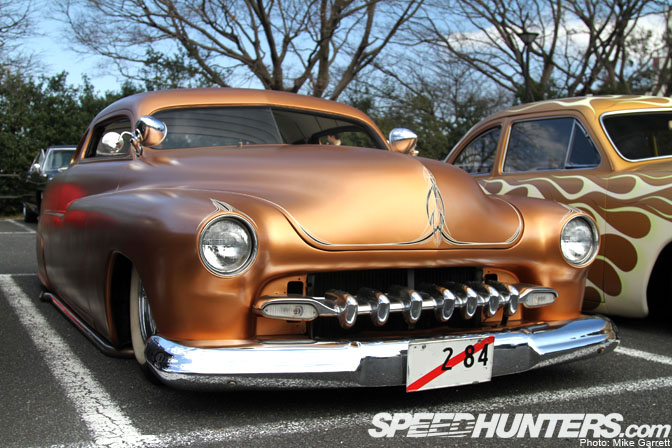 Let's head back to the mean streets of Honmoku now for another look at last weekend's Hot Rod Razzle Dazzle. Even though the passion and attention to detail of Japan's Hot Rod and custom car builders is well known at this point, I was still amazed as I checked out the machines on Sunday.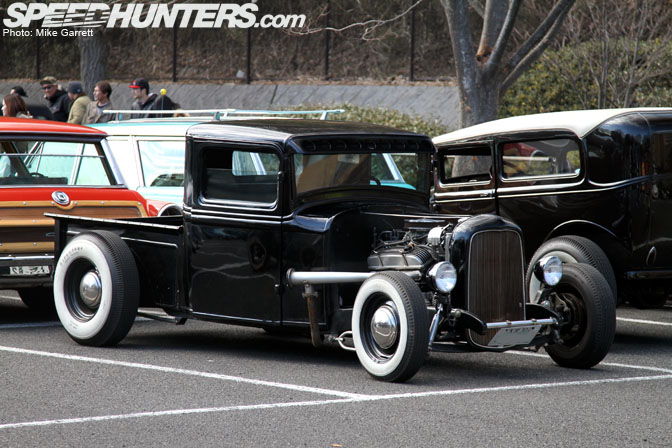 Even in the US, building a period correct Hot Rod is a time consuming process that requires tons of effort, including countless hours of research.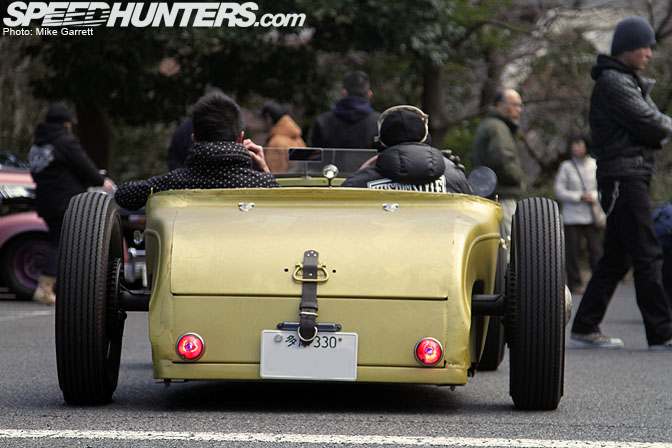 It's remarkable when you consider the obstacles these Japanese builders face, with several thousand miles and a huge language barrier separating them from their counterparts in the US.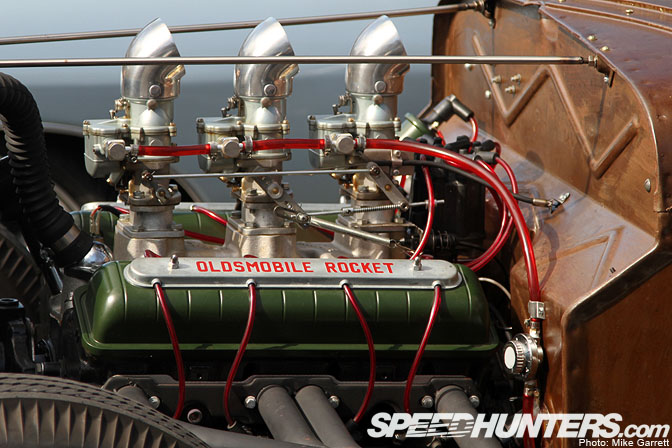 When you see the details on something like this Olds Rocket motor with its trio of carbs then remember that you're in Japan, it's a special feeling.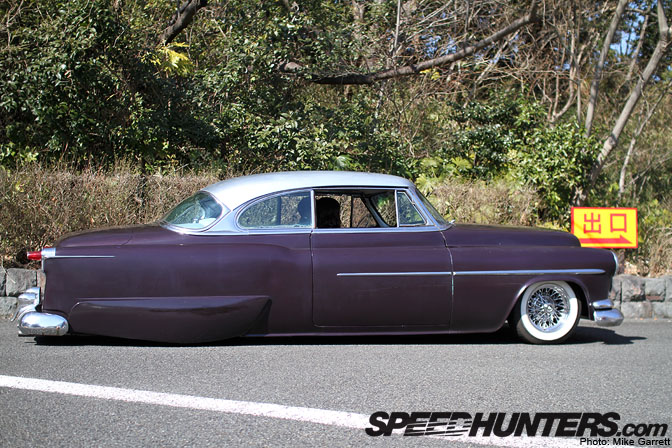 I always find myself appreciating the thought and energy behind a car build, regardless of what the model, style, or country of origin may be. I think that's the reason why I love the Japanese Hot Rod and custom scene so much. These guys and girls don't let any of those obstacles stop them from building and enjoying their favorite cars.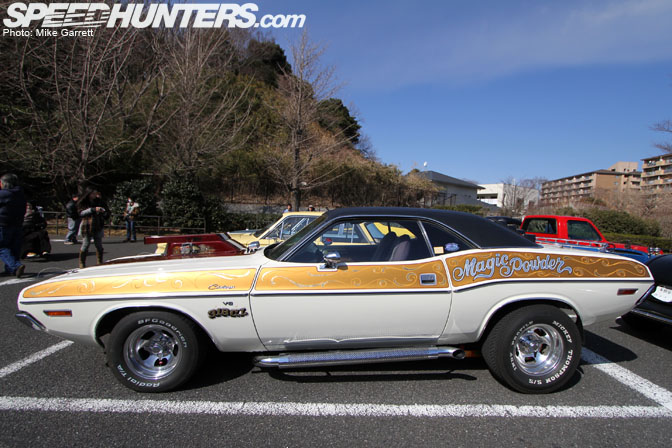 That dedication isn't limited to just the traditional Rods and customs. Take the "Magic Powder" Challenger for example.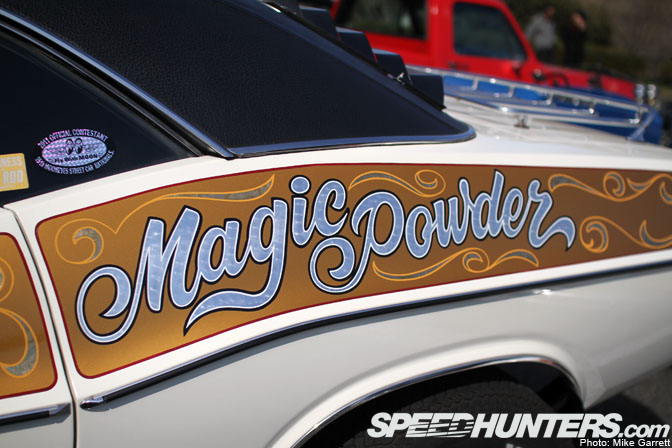 You can tell the owner of this car put in tons of work to recreate the '70s era "street freak" style.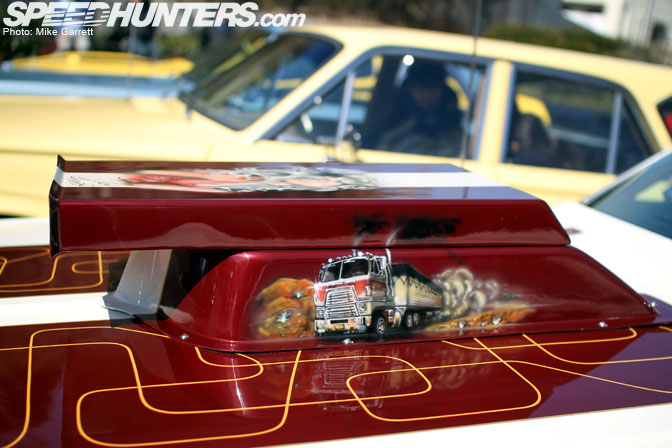 From the sidepipes to the airbrushed pro stock style hood scoop, it's a thoroughly built machine.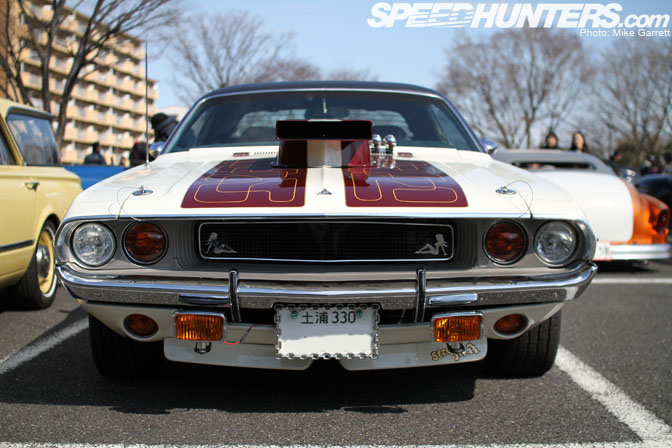 Most '70 Challenger owners would probably do their cars differently, but this is the look he was going for – and he did it perfectly.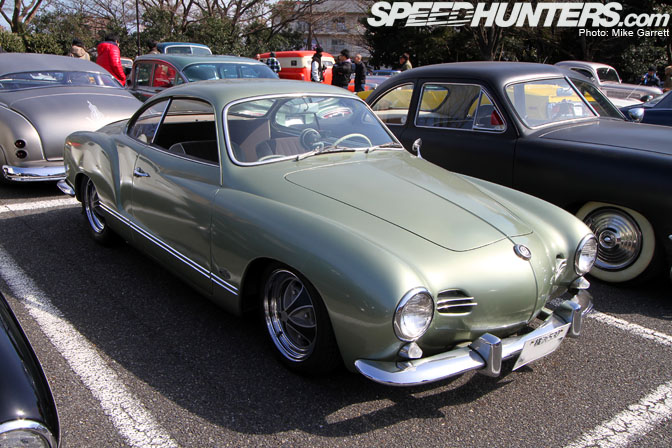 Mint Karmann Ghia. I'm struggling to identify the wheels on this car, can any of the old school VW fans lend a hand?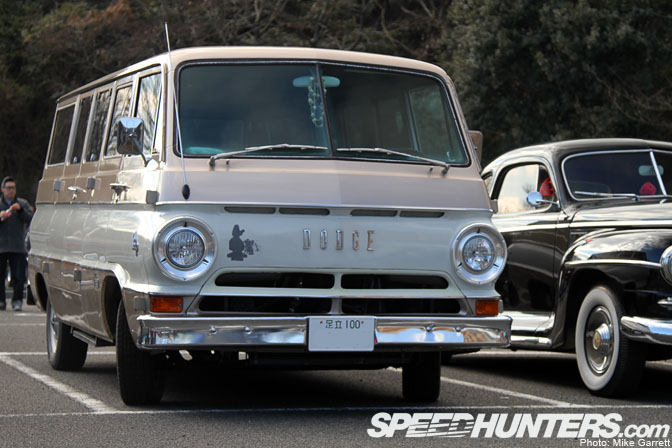 In a country where boxy vans like the Toyota Hiace are so popular, its easy to see how something like this old Dodge A100 would be appreciated.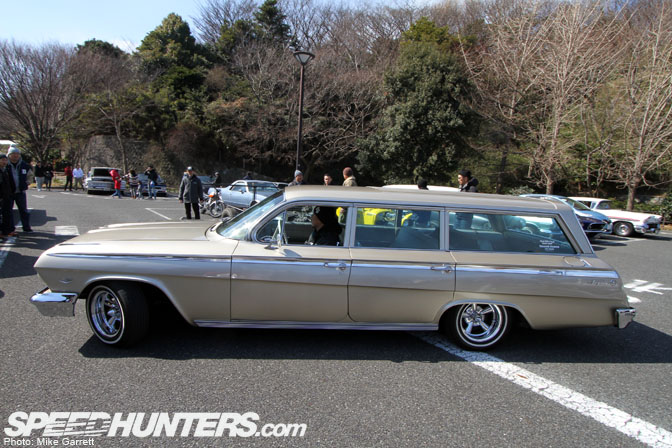 '62 Chevy Wagon done in correct lowrider style. Love it.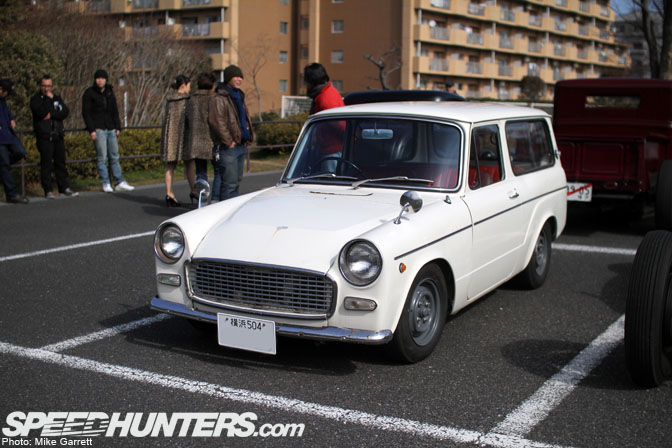 Cool little Toyota Publica wagon bringing some domestic style to the Razzle Dazzle.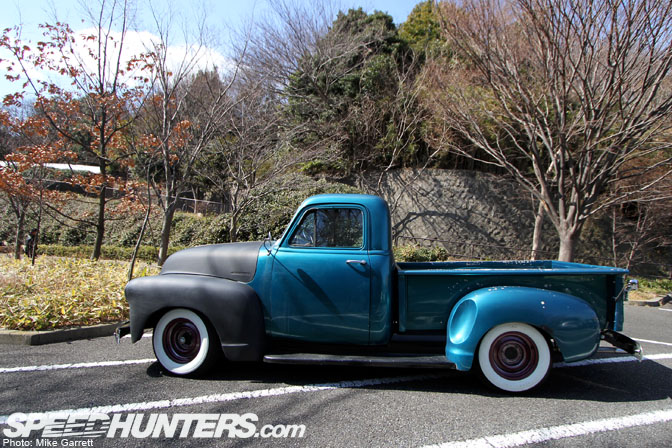 Whether you are in Japan, California, or anywhere else – you can always count on some love for the fat-fendered Chevy pickup.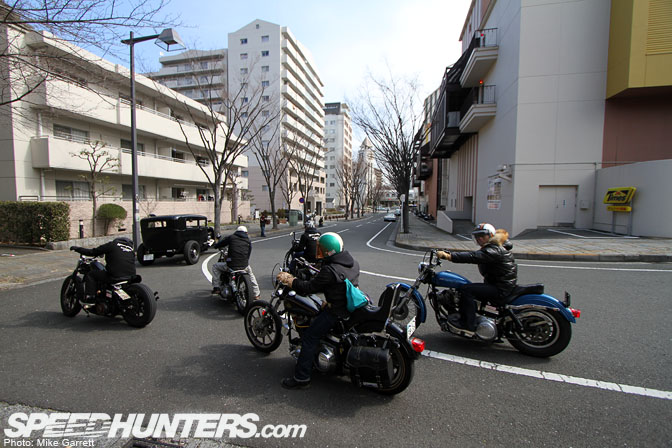 I wonder how these bikers get along with the bosozoku?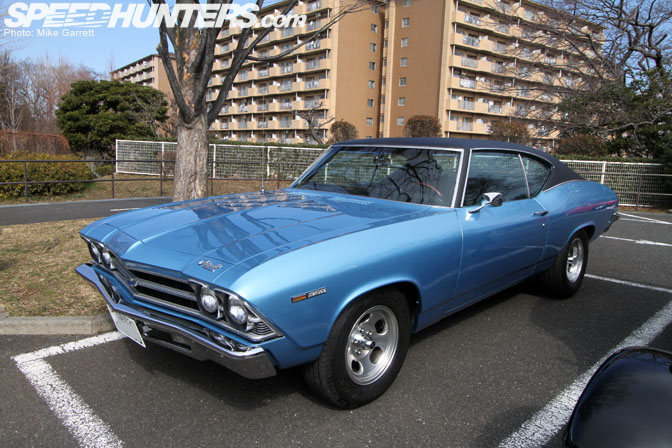 This Chevelle looked mostly stock besides a set of slot mags.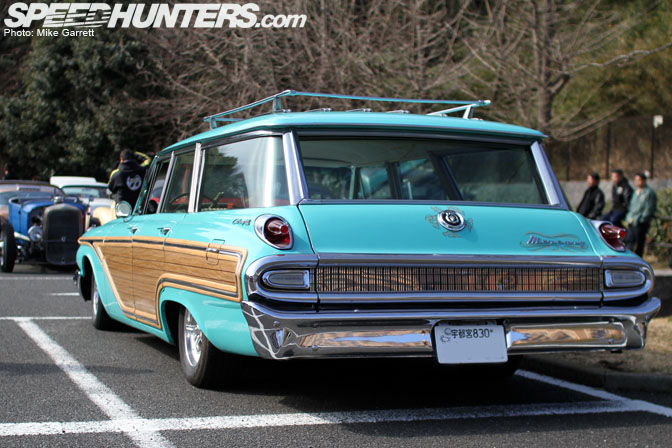 '62 Mercury wagon with a classic turquoise on woodgrain combo. Polished wheels and moderate lowering give it the perfect amount of attitude.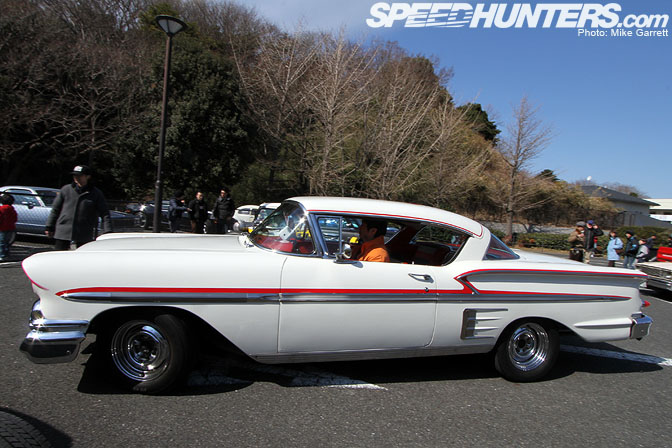 Here we have a '58 Chevy built as an exact replica of the car Ron Howard's character owned in American Graffiti. The classic George Lucas film has quite the following in Japan.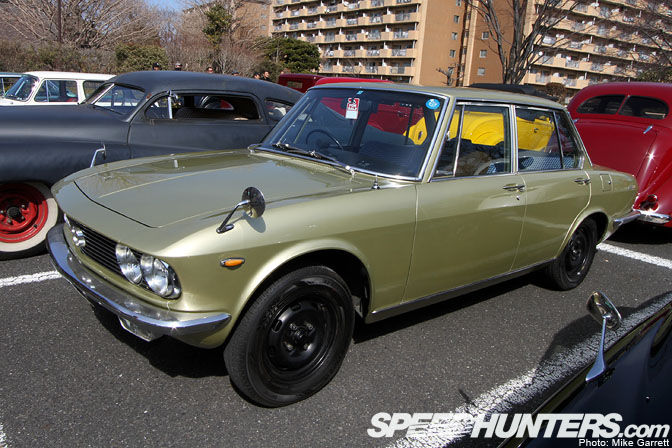 Also representing for the home team was this vintage Mazda Luce.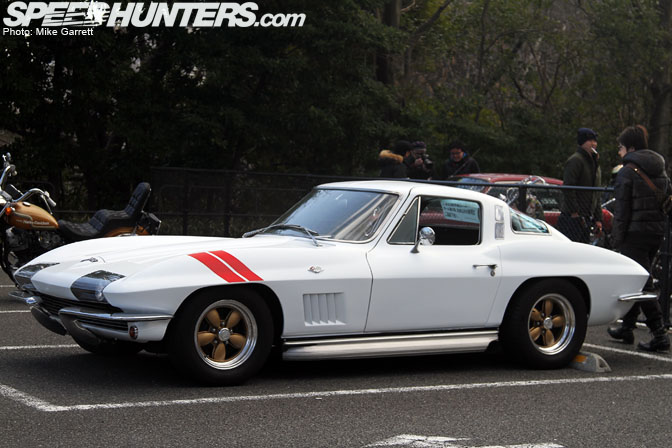 Classic 'Vette with a competition flair. It sure did sound mean as it pulled into the lot.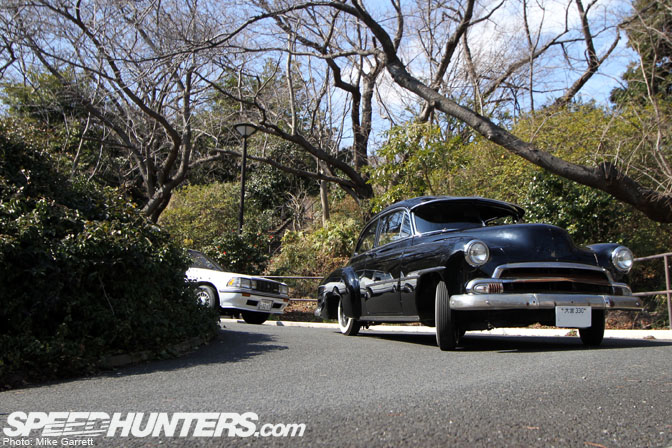 A mild Chevy navigates the tight corner heading out of the parking lot, most likely on its way back home to Saitama.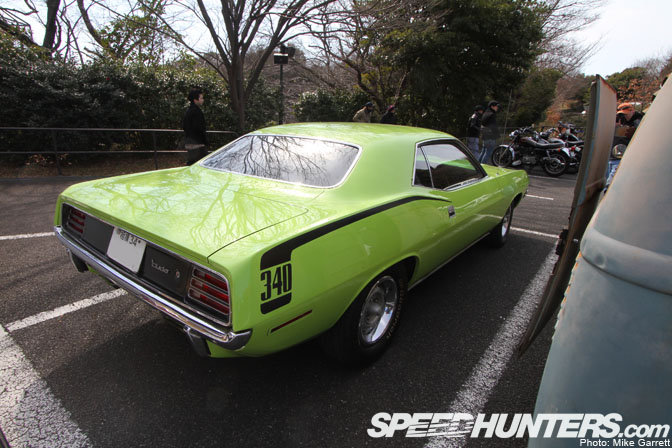 Fully restored 'Cuda with small block power. Yum.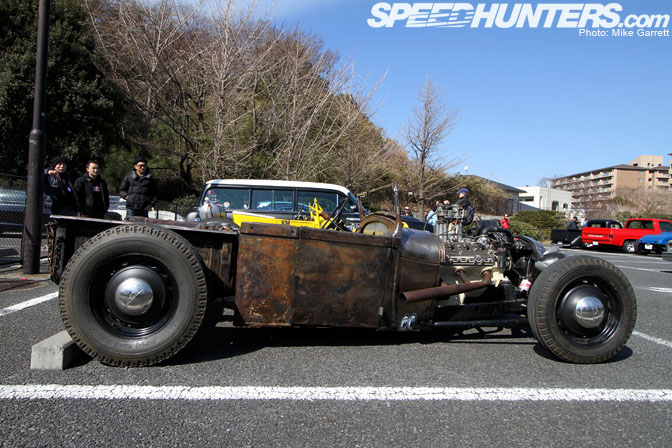 This gnarly flathead-powered pickup is another one that belongs to the local Chopsticks Car Club.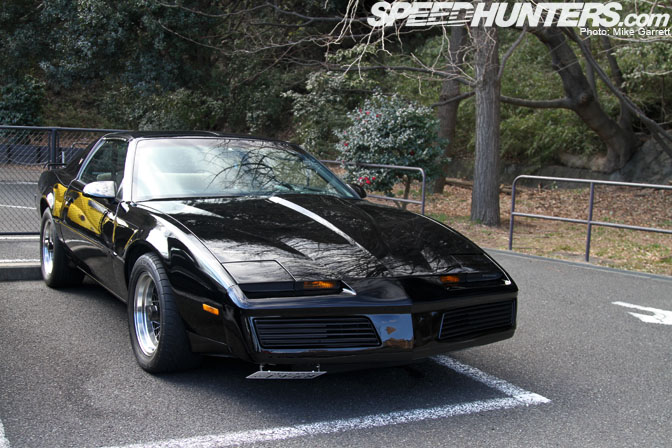 I can't remember the last time I saw a third generation Firebird as clean as this in the US.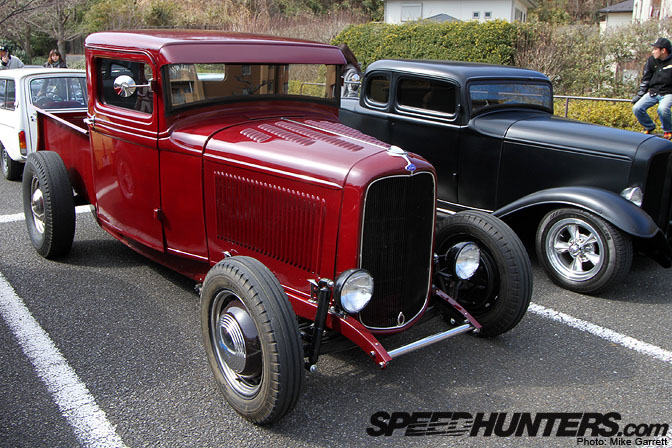 A lot of the cars looked they could come straight from the pages of the Rodder's Journal. Then again, you remember you're in Japan. Amazing.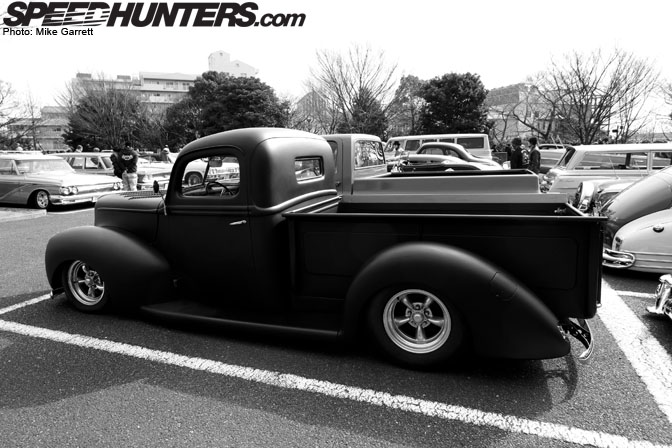 Can't argue with that stance.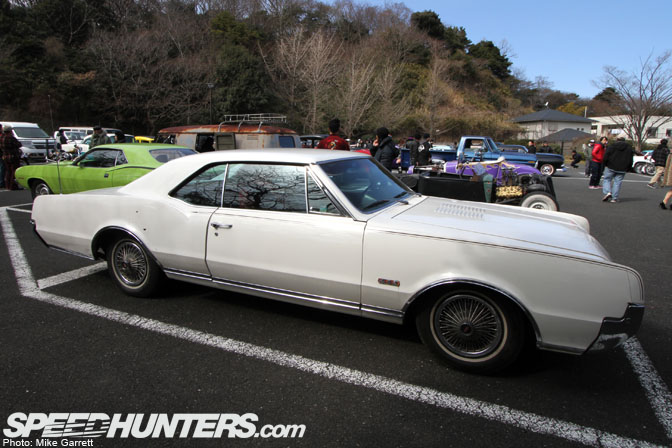 Fresh project or rare survivor car? Either way this Olds 442 was cool.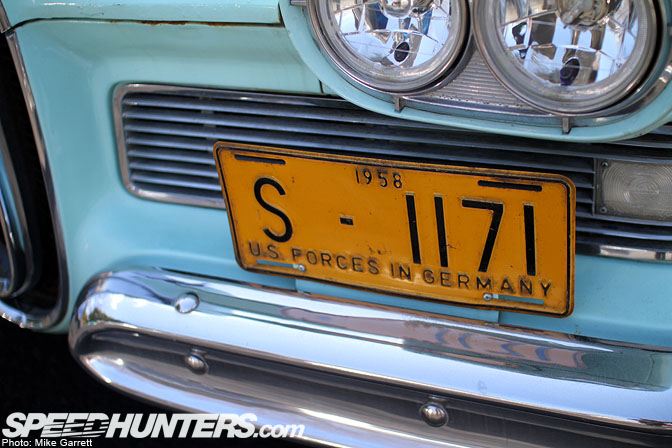 Perhaps something sourced from one of the local US bases?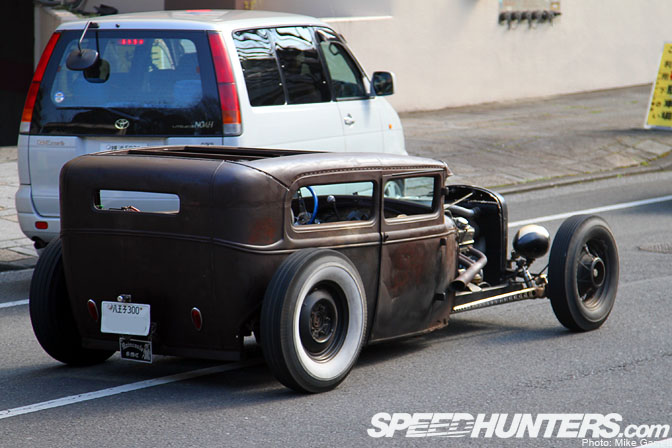 Something like this chopped rat sedan will have presence anywhere, but imagine what it's like on the kei and minivan-filled streets of Japan.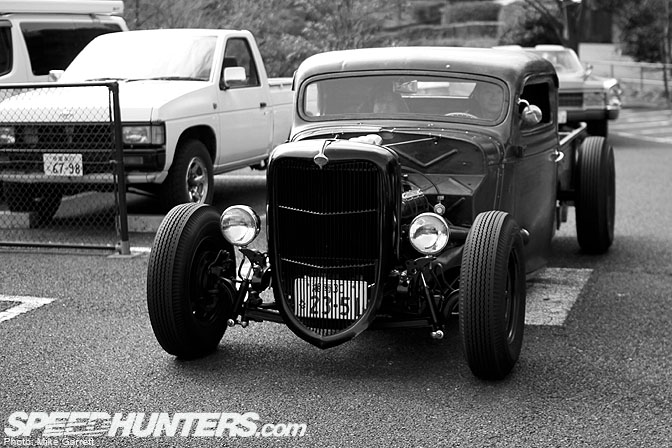 That will do it for now.
Back tomorrow to wrap up the action from the 2012 Hot Rod Razzle Dazzle.
-Mike Garrett