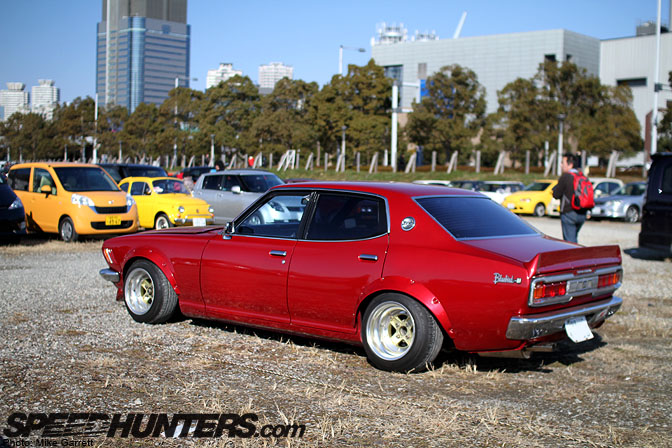 I want to take a moment now to share one more car I found while browsing the 2012 JCCA New Year Meeting. This car caught my eye not just because of its style and quality, but also because of its rarity.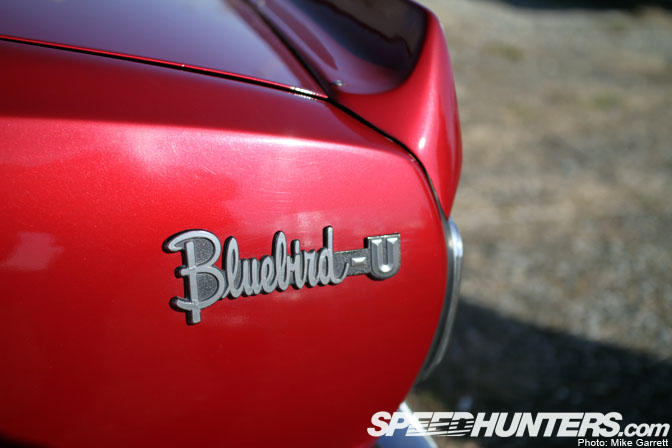 The car is a 610 Nissan Bluebird-U, known as the "Same Bluebird" or "Shark Bluebird" in Japan thanks to its angled front profile and "gills" behind the marker lights. This car was the larger successor to the famous 510 Bluebird.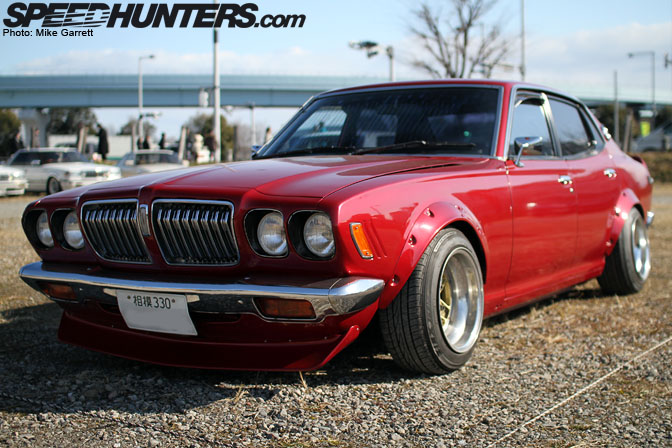 It's not too often you see a 610 Bluebird built up in "kyusha style" like this. Up front you can spot a custom lip spoiler for example.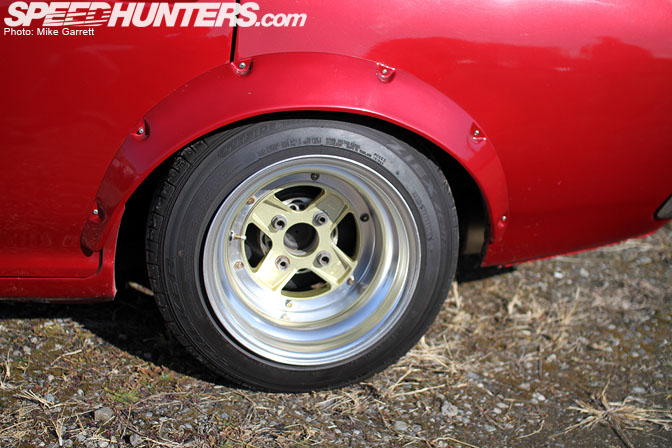 This is one of those cases where the wheels absolutely make the car. In this case we're talking SSR Mk.IIs mounted beneath ZG style over fenders.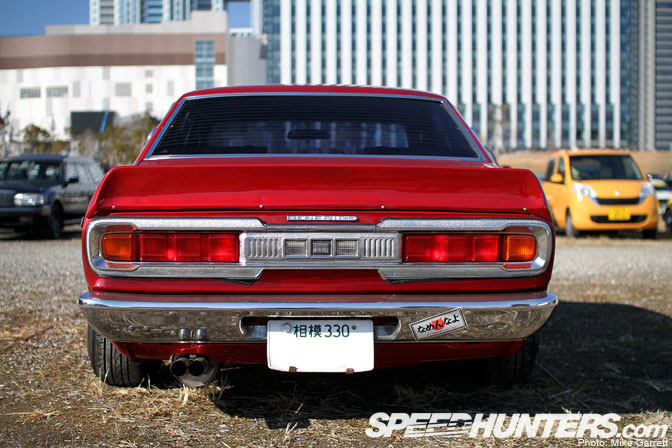 Rear view with a mild trunk spoiler. I like how the owner used some restraint, giving the Bluebird a more aggressive look without overdoing it.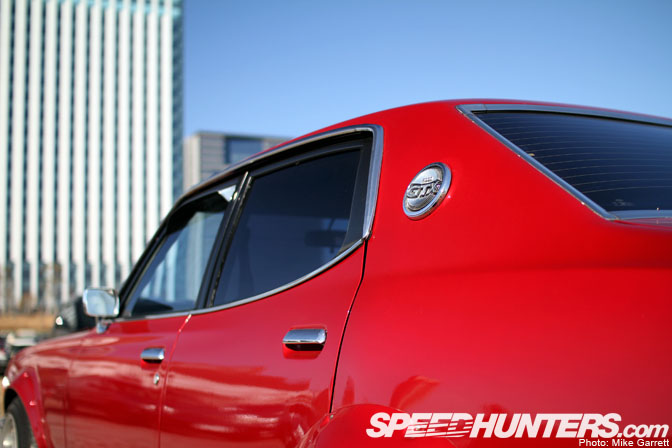 It's strange that you don't see more 610 Bluebirds built like this. I'd say the body lines work very well this style.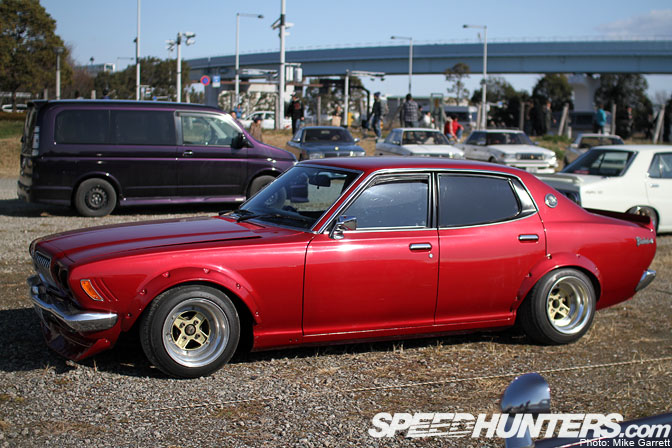 Now, how many of you are going to start searching around for your own Shark Bluebird or related Datsun model to build up?
-Mike Garrett