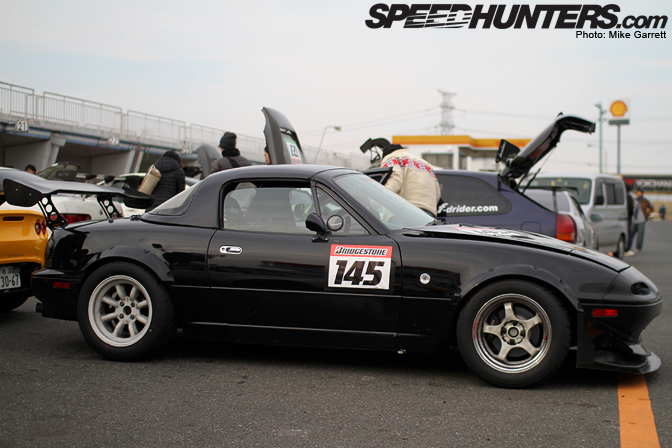 When I visited the GTCC race at Tsukuba Circuit earlier this month, I encountered everything that makes Japan's grassroots motorsport scene great. There was the close wheel to wheel racing, the great cars, and most importantly the fun-loving and passionate weekend racers that define this series.
Among the folks I met at GTCC was "Freedom-san", the builder and driver of one very tough NA8C Eunos Roadster.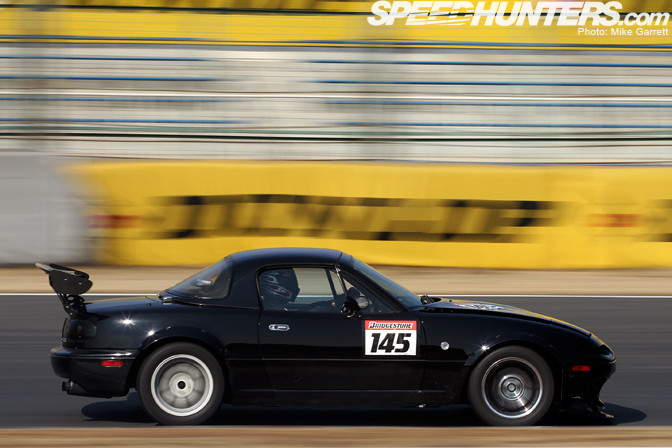 Having owned a few of these cars in the past, I will forever have a soft spot for the NA-chassis Mazda Roadster. Of course even if I didn't have personal experience with the Roadster, I'd still be posting about this quick little Mazda. That's just how cool it is.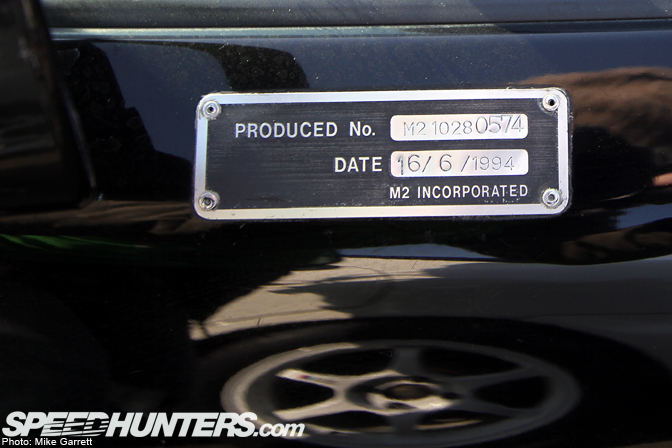 What you might find interesting is that this car didn't start out as a typical Eunos Roadster, but as a rare M2 1028 model. In case you aren't a Roadster geek, The 1028 is a specially-tuned performance version of the Roadster built in extremely limited numbers by Mazda's M2 R&D wing in the 1990s.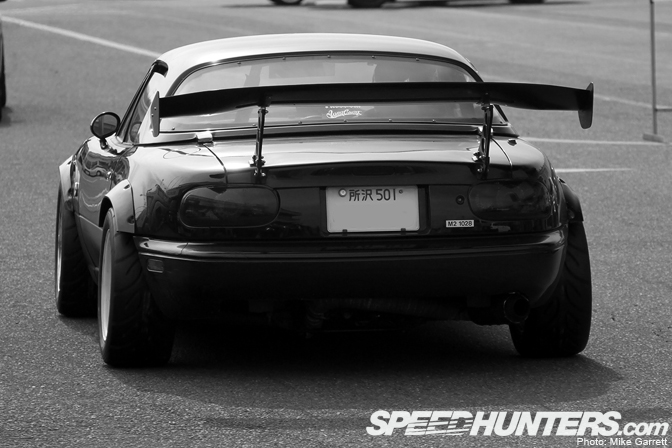 While some might be happy to leave their rare and desirable M2 Roadster as is, in this case the 1028 was used as a base for an even more potent circuit machine.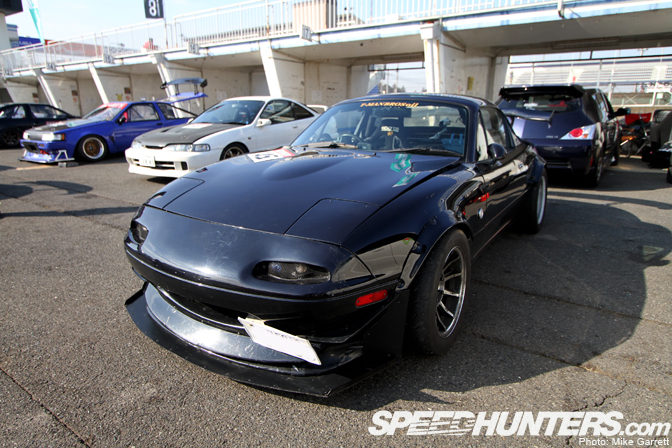 With is retro style fender flares, aggressive front spoiler and a big GT wing on the trunk, the Freedom Roadster is quite impressive to look at. Of course, this is the circuit – where looks alone won't get you too far.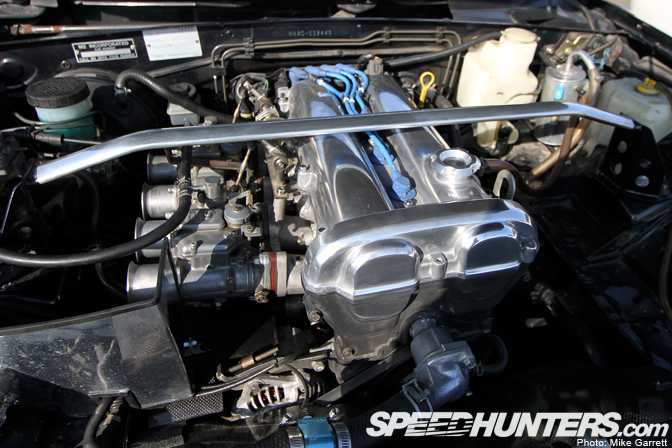 When I looked under the hood, I saw what looked to be a typical Mazda BP motor – with one big exception. In place of the factory fuel injection system is a set of Solex 44 sidedraft carburetors for maximum throttle response (not to mention that beautiful sound).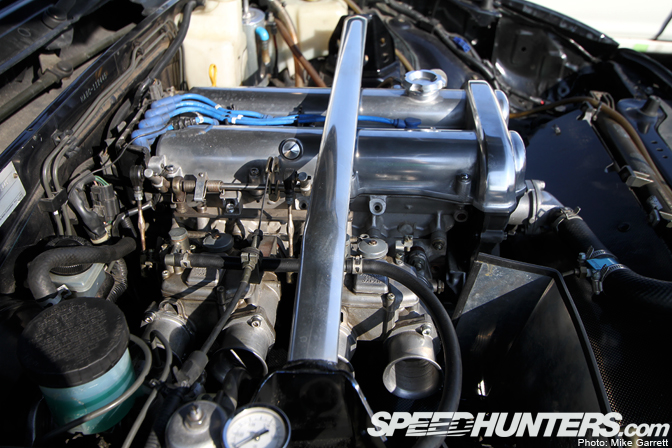 Besides the carbs, the motor has also been outfitted with Toda pistons,and Toda cams, among other typical bolt-on upgrades. The complete setup is said to be good for around 200hp.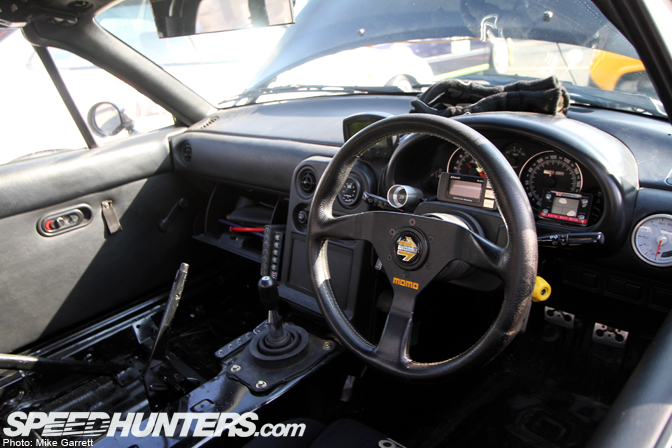 The office. Simple and to the point.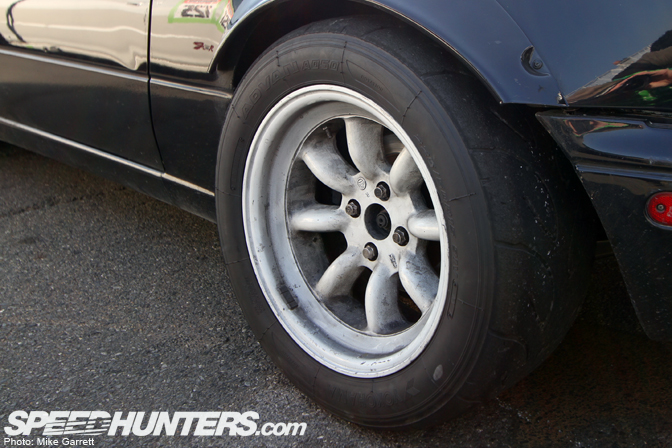 The car had a few different types of wheels mounted throughout the day, including this pair of magnesium 15" RS Watanabes. All of the wheels were wrapped in grippy Advan A050 rubber.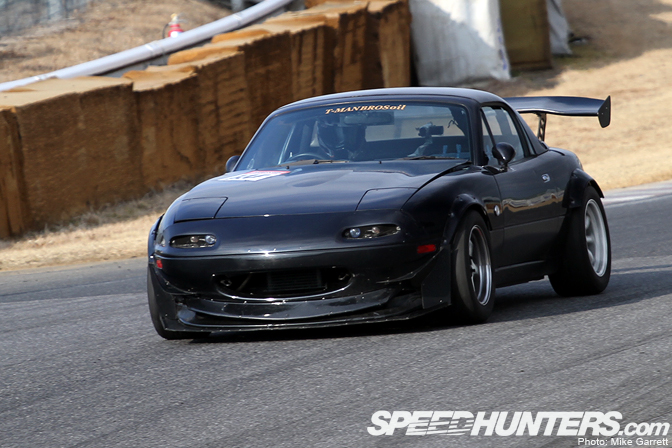 In its current form, the Freedom Roadster has lapped Tsukuba Circuit with an impressive best time of 1:03.14. That's a number that should only go down as the setup is tweaked further. Will this car soon be challenging the AE86s that top the GTCC field?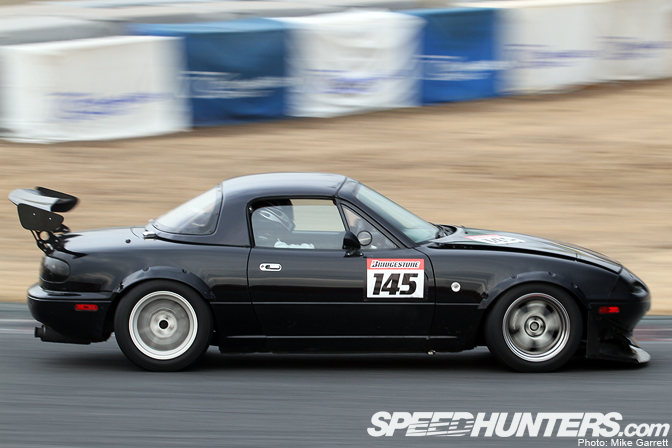 On the day before this month's GTCC race, the Roadster actually blew a transmission at a different track day. Although hope was dim at first, after an all-night repair session the car was good to go just in time for GTCC.
To me, both this car and the spirit of its owner symbolize what grassroots racing is all about. There are no big sponsors, no politics, and no BS. This is just a man who pours his heart into building and enjoying his car as it was meant to be, right alongside a bunch of his like-minded friends.
Freedom indeed.
-Mike Garrett