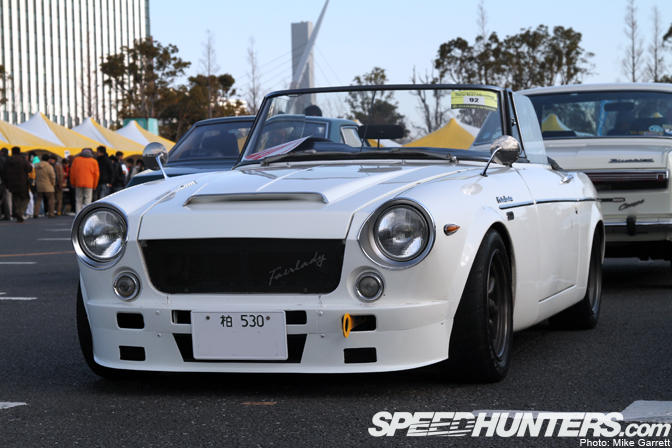 When it comes to modified vintage Nissans, the cars that first come to mind are probably the Skyline and the Fairlady Z, followed perhaps by the Sunny and the Bluebird. The Datsun Fairlady Roadster often seems to get overlooked, which is a little sad considering how important this car is to Nissan's history.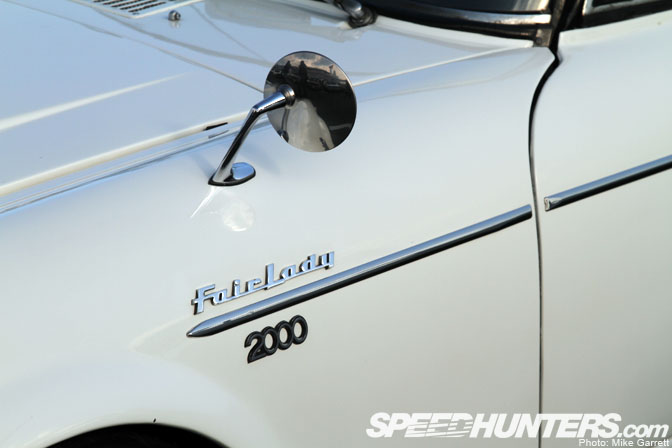 Among the Fairlady Roadsters shown at the 2012 JCCA New Year Meeting was this modified SR311 which really caught my eye.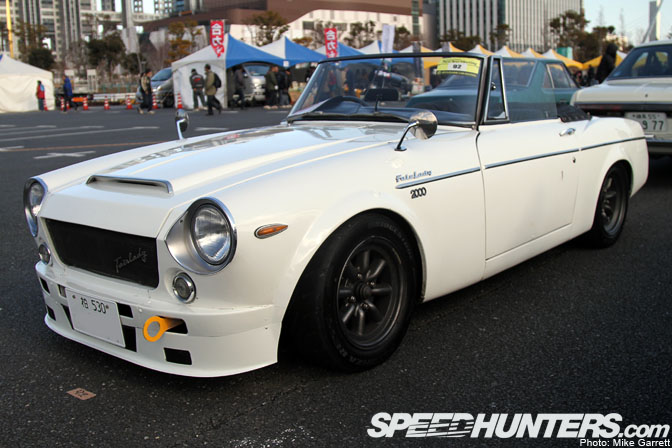 Although it was a a street-registered car, it had many elements that hint at heavy track use. Most notably an aerodynamic front air dam which replaces the factory chrome bumper…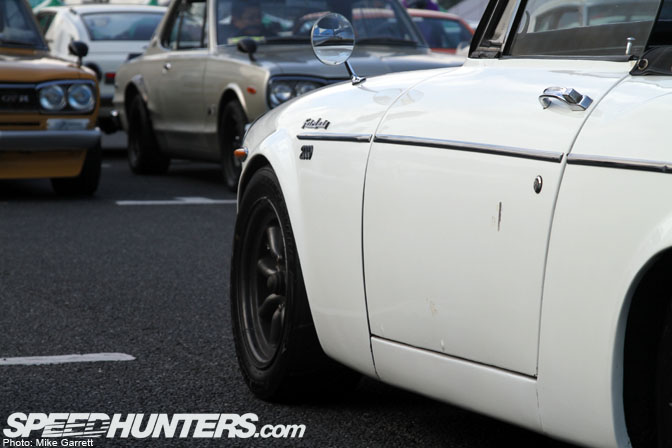 …along with a set of 14″ RS Watanabes and sticky Potenza RE55S rubber.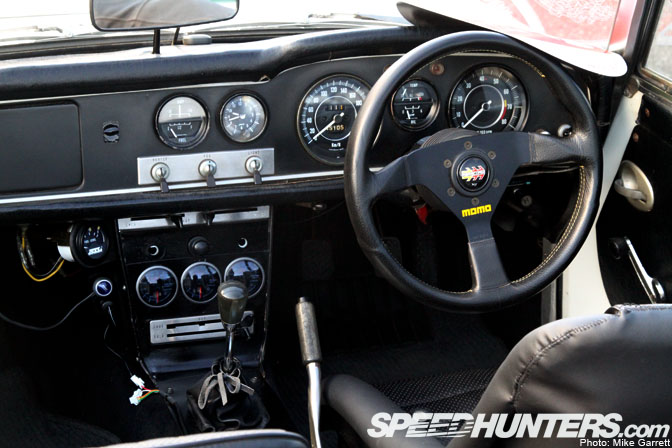 The interior was original for the most part, but had a few choice upgrades like a Momo steering wheel and some additional gauges.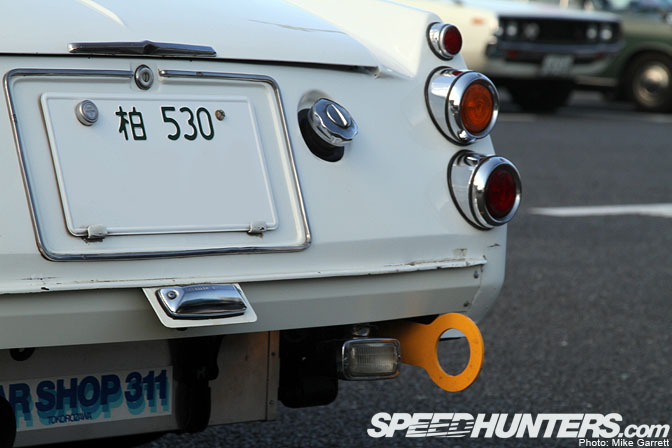 Installing tow hooks as an "aesthetic" upgrade has been popular in certain circles for a while now, but I get the idea these are used for more than looks.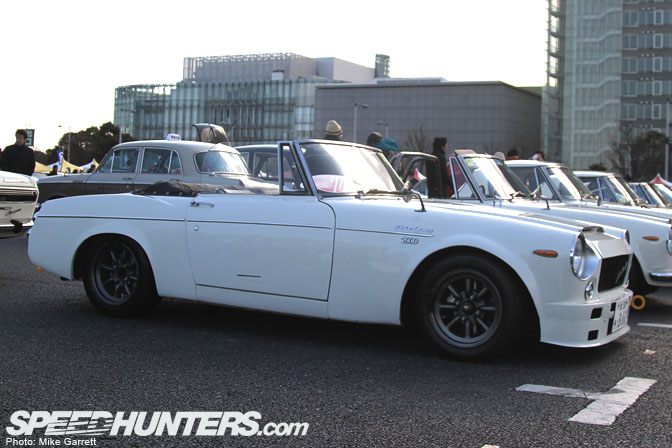 All in all, this little Fairlady has been modified in ways that improve both performance and looks, all without taking from its original spirit.
Without the success of the Fairlady Roadster, it's likely that many of our favorite Japanese sports cars would not exist. It's a car that deserves lots of appreciation, and when you see one done like this it makes it that much easier.
-Mike Garrett