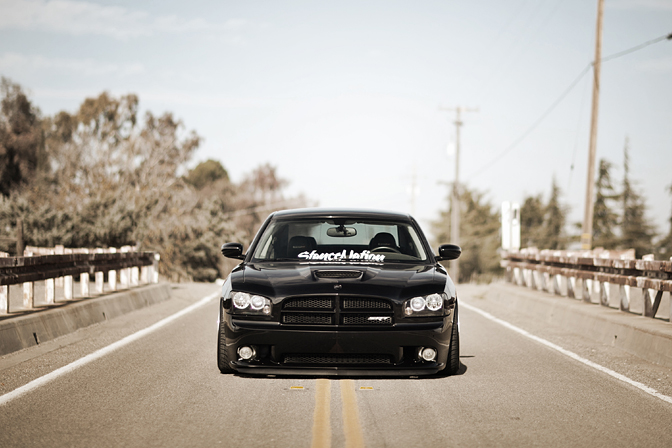 It has been two years since I spotted this Charger for
the first time (I even created a Random Snap and a Spotlight about it). It was also around this time that the dedicated stance
blogs began popping up. One of them was Stance:Nation, it was only a few months old at the time but it was already picking up momentum.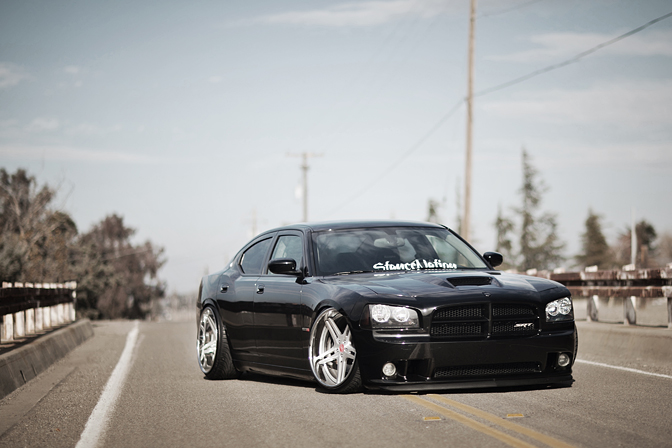 The blog is run by Elvis Skender and it has
really grown the last few years. I have been in contact with Elvis ever since I
first showcased his car. I knew he was rebuilding his SRT8 Charger so I was
really anxious to see how far he could take it. Last Monday I got a message
on Facebook with a small teaser shot from Elvis saying the car was ready.
So without further ado let's tak a look at
this new and improved Dodge Charger SRT8 …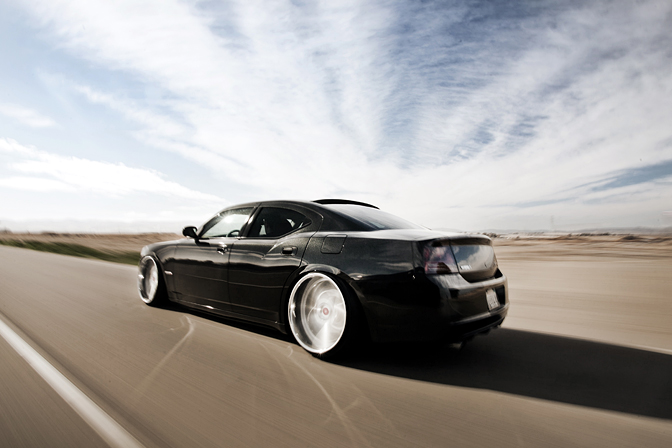 The biggest change to the car are the new
wheels but there are other things that separate this car from the rest. To get
it as clean as possible, Elvis removed all the side moldings and the rear trunk
spoiler. He then added a Daytona R/T front lip and a small roof spoiler.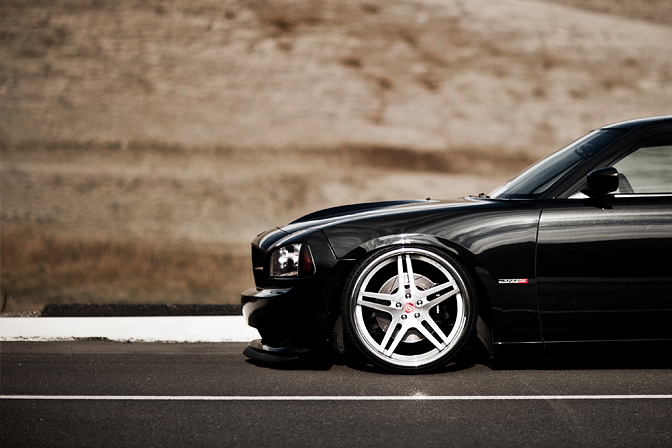 The engine under the hood has more than
enough stock power to light up those rear tires. But there are plans to enhance
the power with a supercharger. It currently has 425BHP but with the supercharger, that figure should be closer to 550BHP.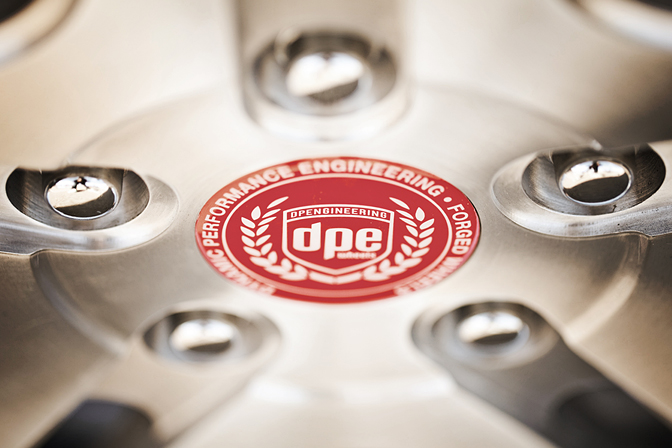 The wheels have been custom made for this
application. The DPE SP SC5 wheels measure 22×10 in the front and 22×12 in the
back. They are wrapped with Nexen N300
235/20/22 tires in the front and 265/30/22 tires in the back.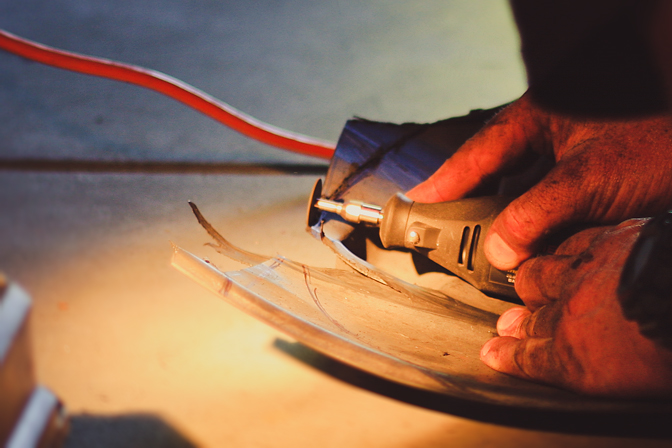 To get the wheels sitting just right inside the arches, Elvis needed to cut the inside of the fenders especially at the front.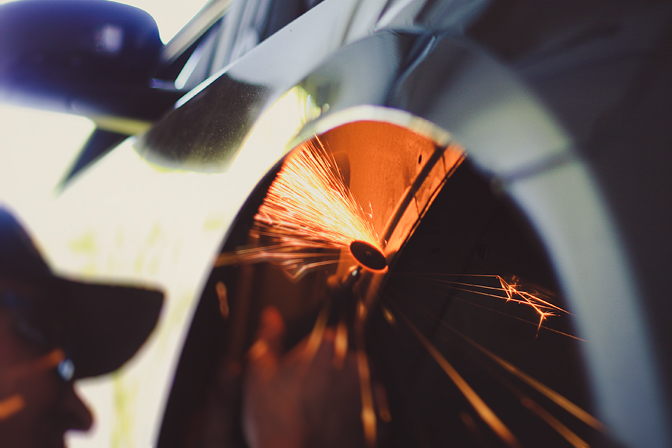 Parts of the front wheel well needed to be
cut away because the top of the tire was fouling it while driving at high
speeds. The fenders have also been pulled about an inch in the back and about a
half an inch up front.
Elvis told me that when the wheel is fully
compressed it clears the rear fender by literally 1mm. He says "You can't even get a piece of paper between the rear fender and wheel!"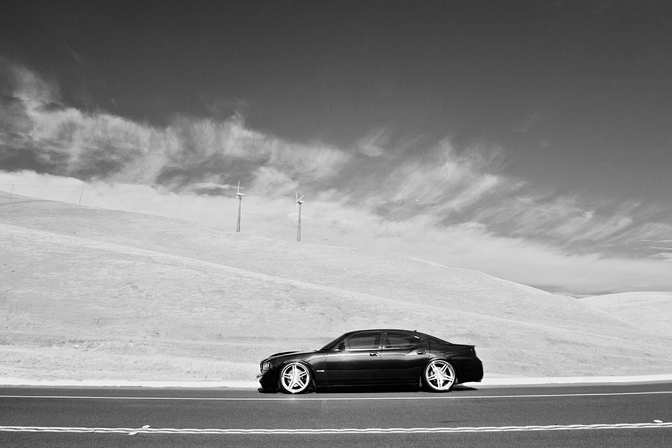 In the end the wheels fit perfectly thanks
to the BC Racing suspension with 14K and 16K springs.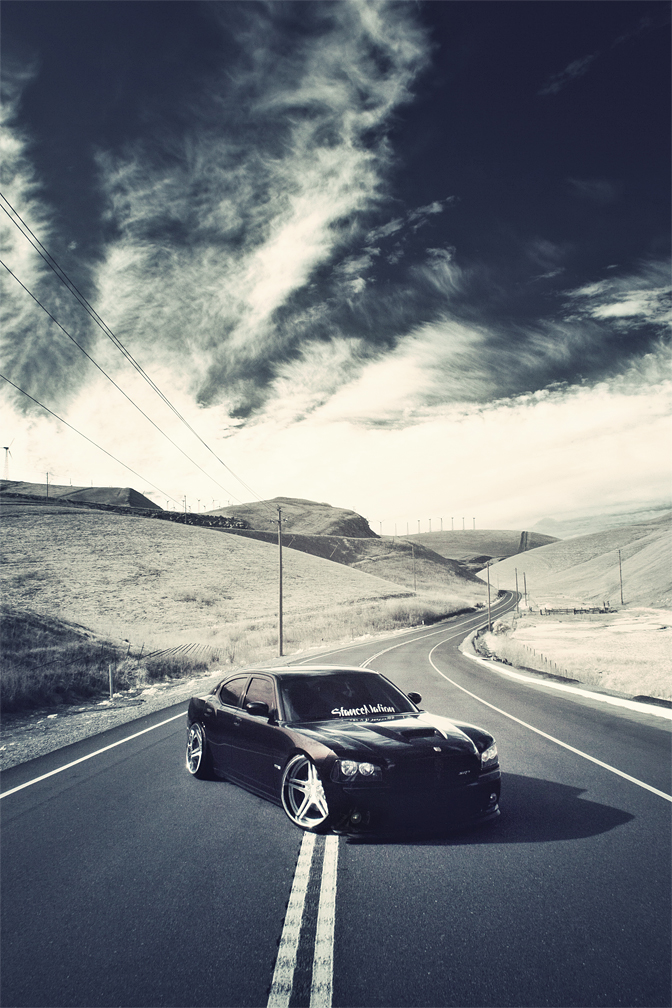 The cool thing is that this isn't just a
show pony it's actually Elvis's daily driver.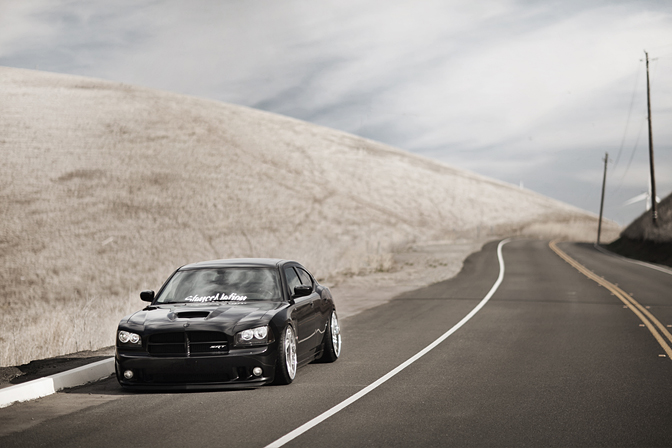 He mentions "A lot of people think just
because you have a 'stanced' car that you can say goodbye to performance, but
that's wrong. I still drive my car the same and open it up all the time. I
never bought my car to run laps around Laguna Seca… I bought it for the looks,
sound, and of course having 425BHP stock under the hood is fun for whenever you
want ot use it!"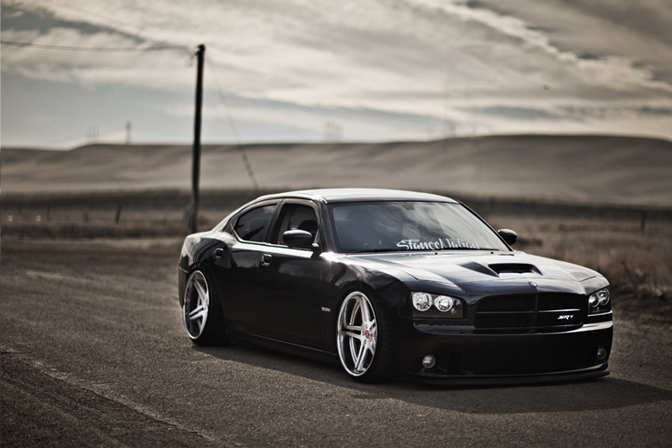 In the end, this is just an awesome ride to
look at and I'm sure it is even more fun to drive, although you won't be able
to go over any speedbumps. Check out
this small video to see what I mean.
Elvis added "I want to thank my good friends Graham and
John for helping out a lot with everything! Also, thanks to DPE Wheels for an
awesome customer service and bad ass wheels! And of
course photographer Connor Surdi."
Photos made by Connor Surdi and Elvis Skender.
-Jeroen Willemsen