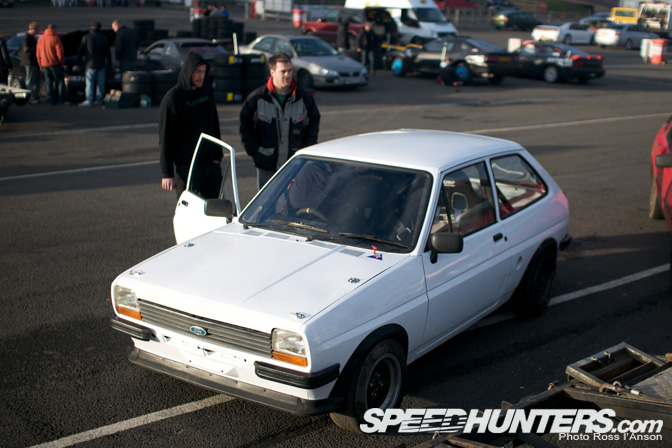 The MKI Fiesta certainly isn't high on the list when it comes to selecting a drift car. So when I saw one rolling down the pitlane on a drift practice day, I knew I needed to take a closer look.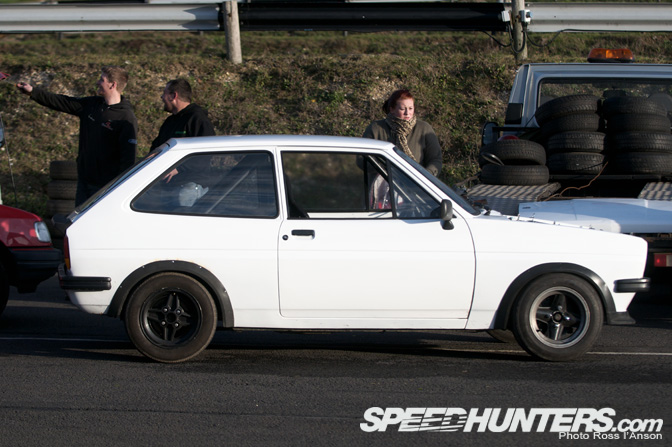 I don't think I've ever seen a MKI converted to rear wheel drive. Looking at its profile, you'd never guess that the power is now sent to the rear tyres.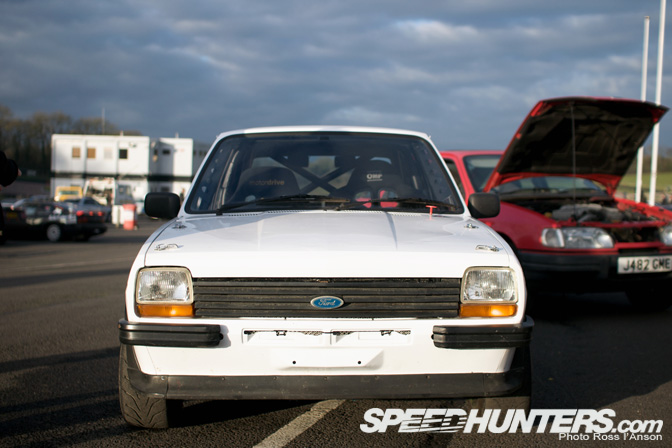 The owner wanted to build a car for track and rally cross use, and the project began when he found a clean MKI shell in his local newspaper.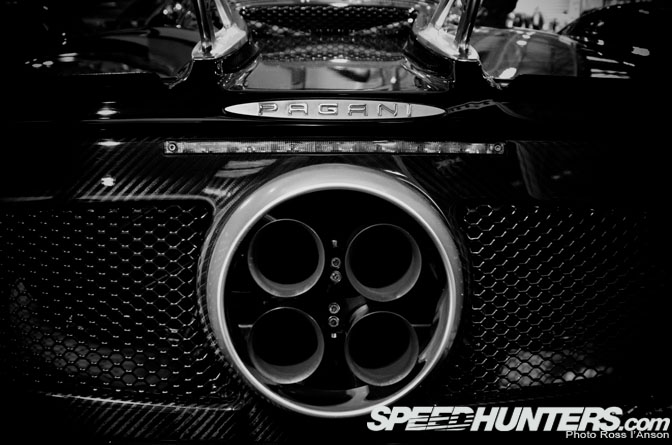 Except for the XR2 flares, the extensive work on this Fiesta is hidden behind the original body lines.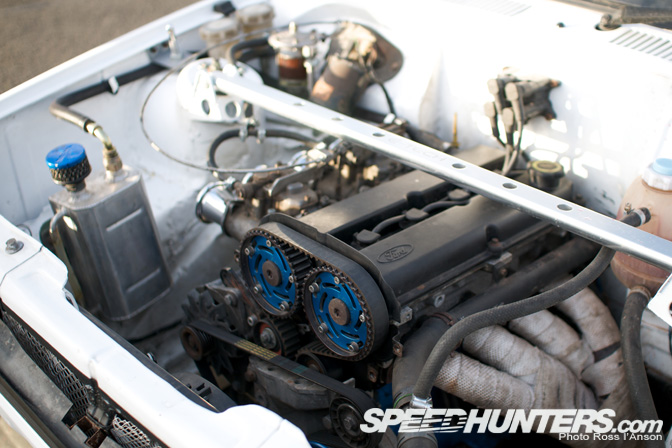 Powering the little Fiesta is a two litre Zetec with Weber 45s.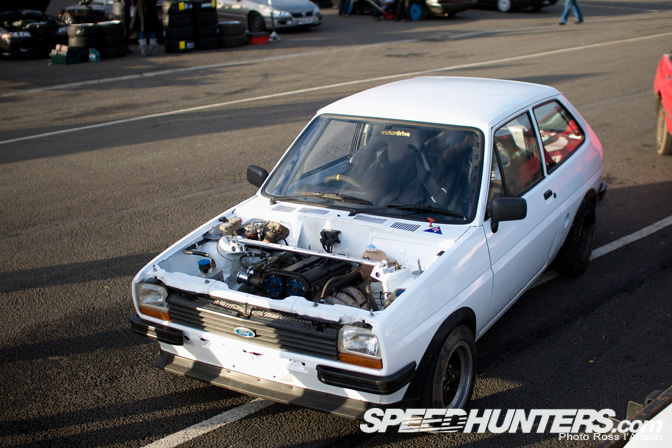 The Zetec motor is mounted longitudinally on a MKIII Capri crossmember. The uprights are from a MKII Escort.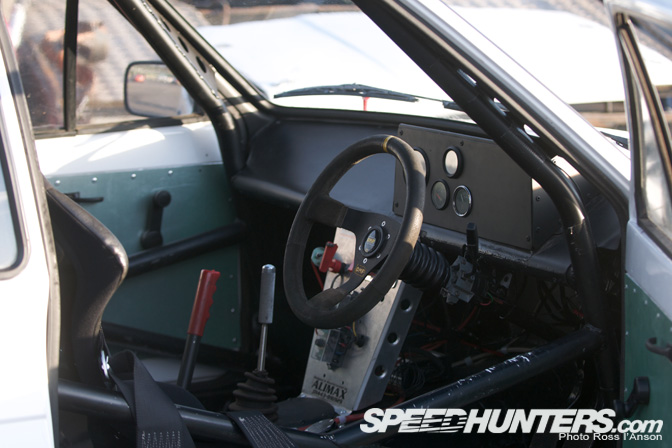 The transmission tunnel obviously needed to be modified. Rather than fabricating one from scratch, one from a MKIII Capri was modified to fit.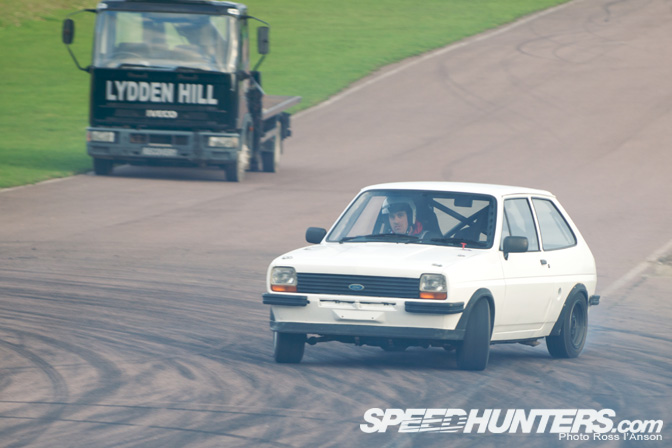 The rear end comprises mainly of parts from a MKII Escort. A four-linked English axle and GP4 shocks help put the power to the road.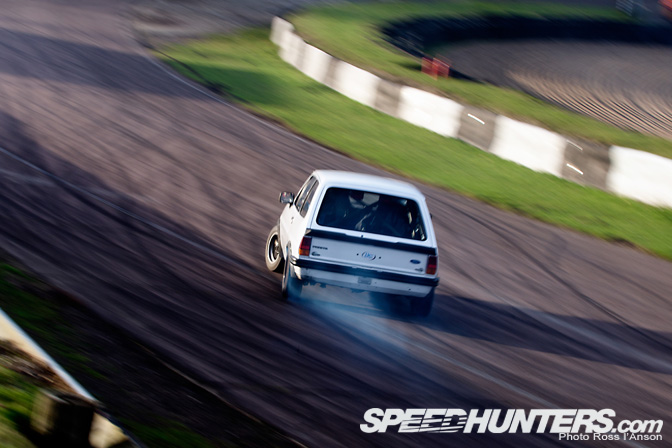 This was the Fiesta's first shakedown and it looked like a fun car to drift. Even in fast 3rd gear corners it look planted and totally at home with its rear wheels ablaze. Not bad for a car put together with parts the owner had lying around, don't you think? 
Ross.