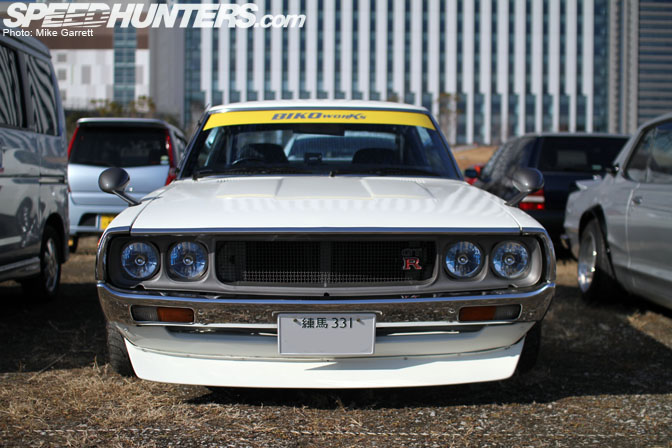 As someone who's in love with vintage Japanese cars, the JCCA New Year Meeting is simply overwhelming. There are dozens upon dozens of cars inside and outside the event which I would deem spotlight-worthy, and this year I picked out a few that I found to be especially great.
One of them is this Kenmeri Skyline based out of Tokyo.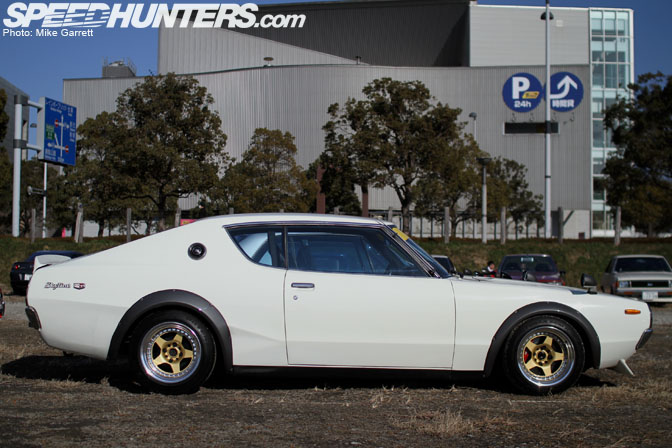 There were many beautiful vintage Skylines to be seen at the New Year Meeting, but there was something that drew me to this one. For starters, it was in immaculate condition. And who can deny the appeal of that iconic fastback profile?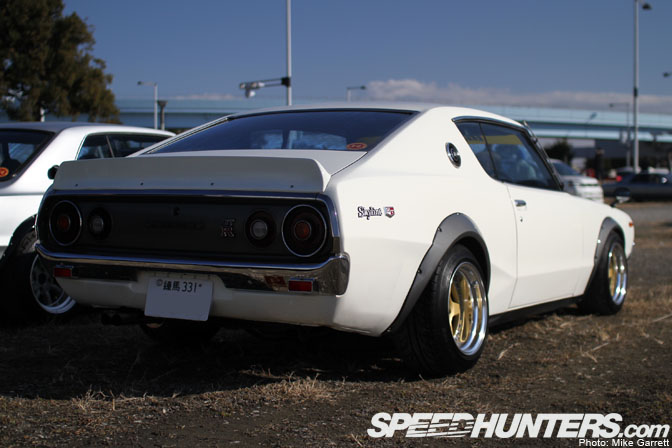 The car was wearing GT-R badges, although without seeing under the hood I couldn't tell whether it was a genuine (and extremely rare) KPGC110 GT-R, or a more traditional GT model with GT-R looks. Either way, it was love at first sight.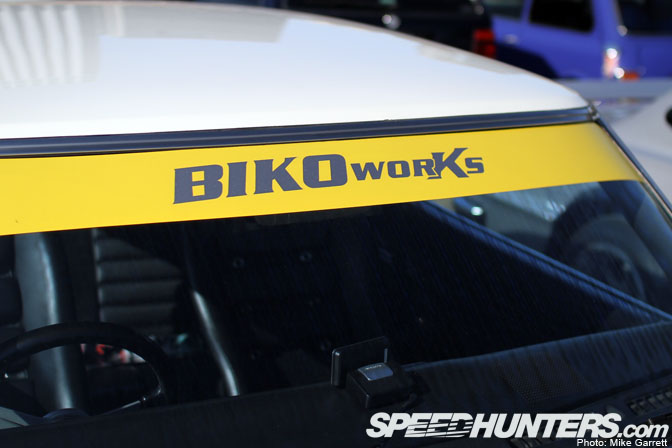 The car was running a banner from classic car specialists Biko Works over in Chiba. Using this car as an example, you can tell their work is positively top notch.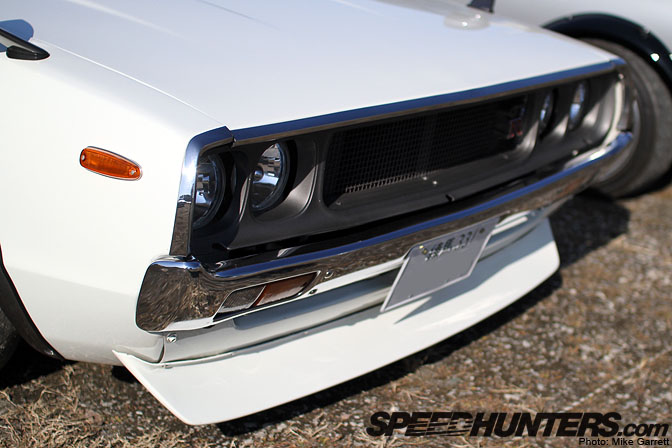 The simple chin spoiler is such a perfect match for the Kenmeri's front end. Timeless.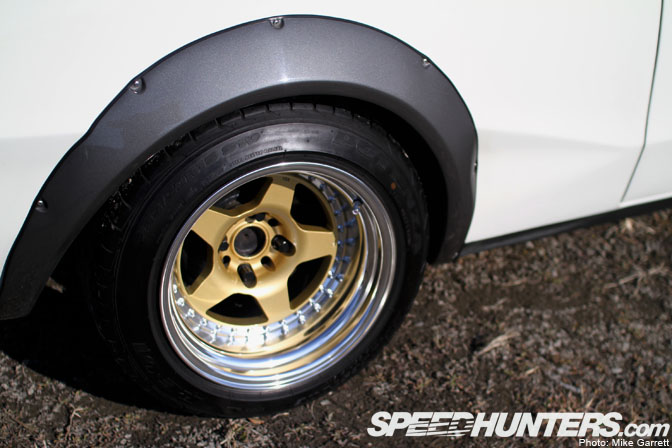 Adding even more to the look was a set of 15" Work Meister CR 01s, with gold spokes contrasting against the white body. Compared to many cars in the parking lot, the fitment was mild, but it was just enough to properly fill the overfenders.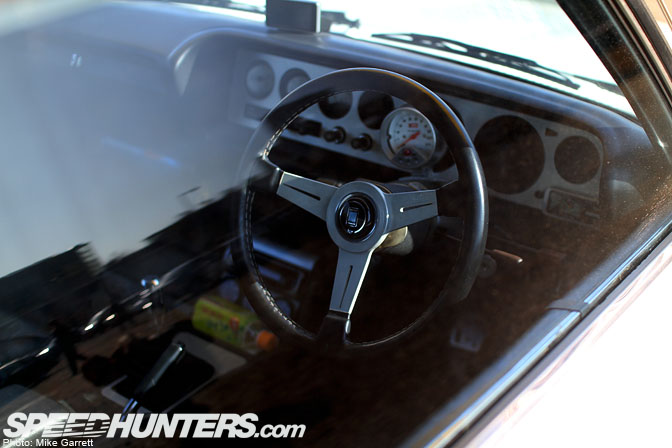 A glance through the driver's side window revealed an interior that's just as clean as the body. The tach on the steering column and portable navi unit say that this car gets driven hard and driven often.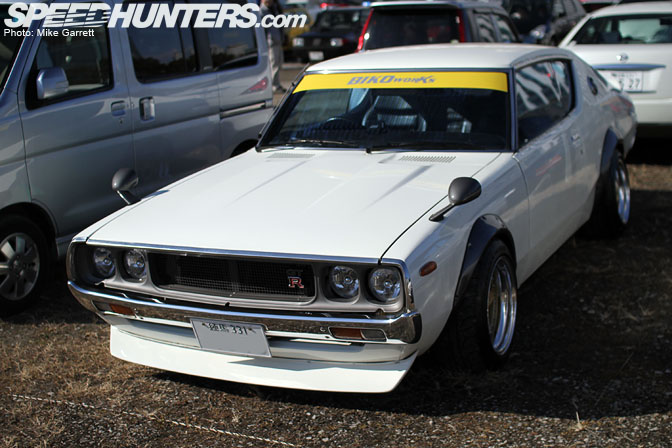 Seeing it sitting in the parking lot, you can imagine just how bitchin' this thing must look rolling down the expressway or perhaps turning laps at a local circuit.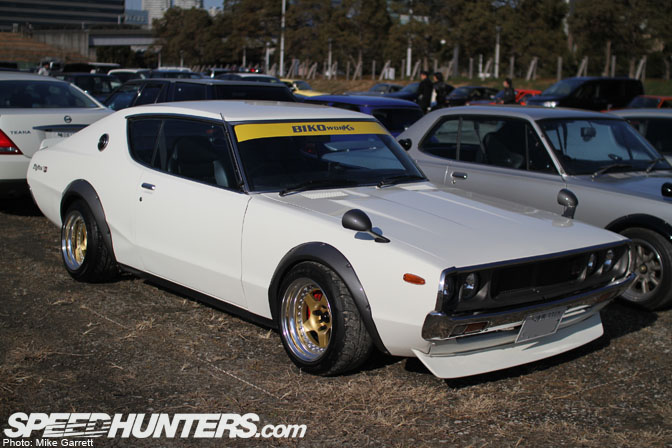 It seems that properly done vintage Japanese machines are almost universally
loved among our readers, and thanks to cars like this one it's very easy to see why.
More New Year Meeting spotlights to come.
-Mike Garrett