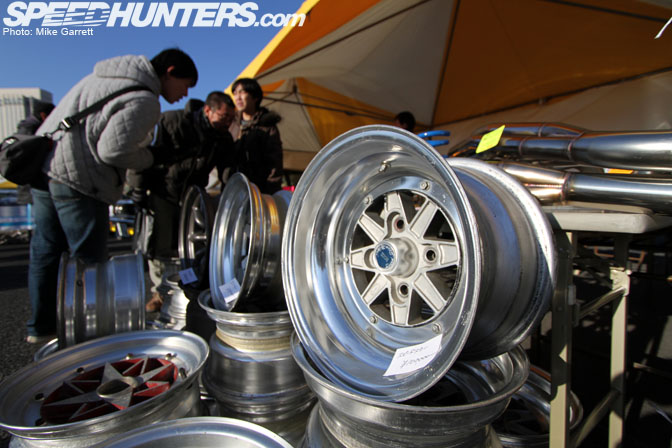 While the JCCA New Year Meeting draws some of Japan's finest vintage cars to Odaiba every year, the event is about much more than just the automobiles. The swap meet and "auto jumble" sections of the show always draw massive crowds looking to part with their hard-earned yen in exchange for an amazing selection of vintage car parts, accessories, and collectables.
As part of my New Year Meeting coverage, I thought it would be fun to take a look through some of the items up for grabs this year.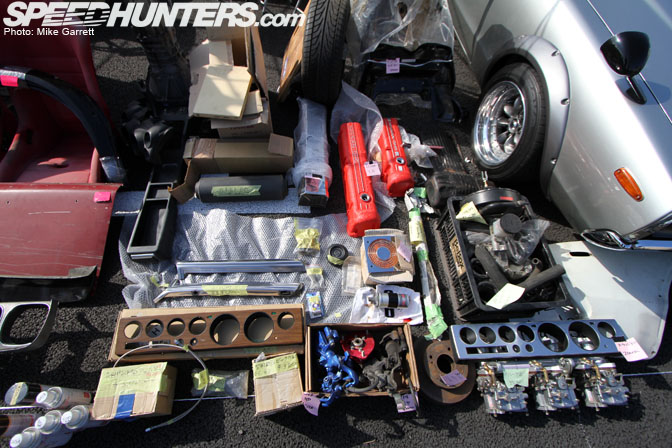 It's one to thing to browse for rare parts on Ebay or Yahoo Japan Auctions, but to see these gems in real life is a completely different experience. Needless to say, the temptation to blow my entire Japan trip budget here was high.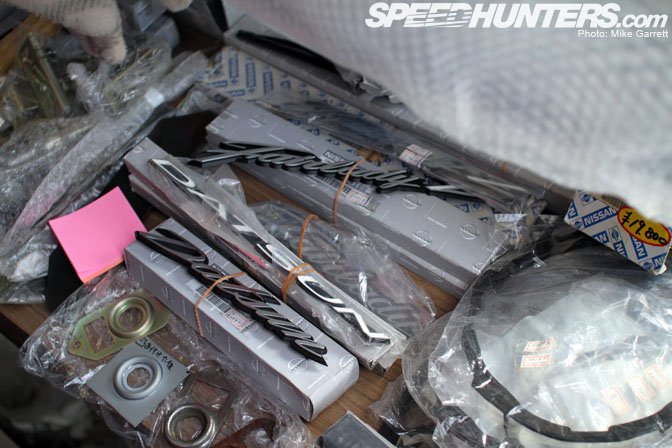 No matter what you might be looking for, it was there. From restoration and tuning parts…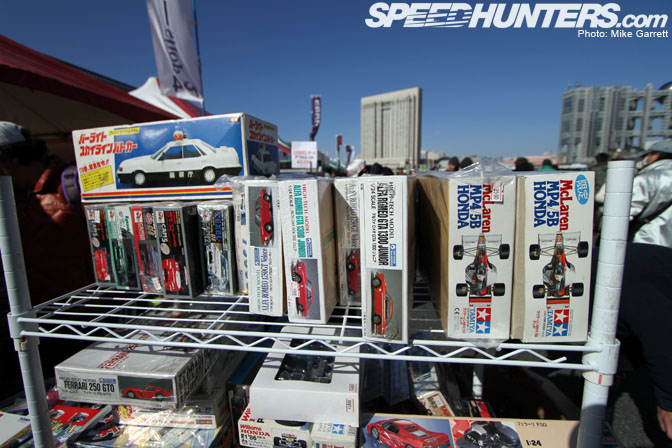 …to old model kits…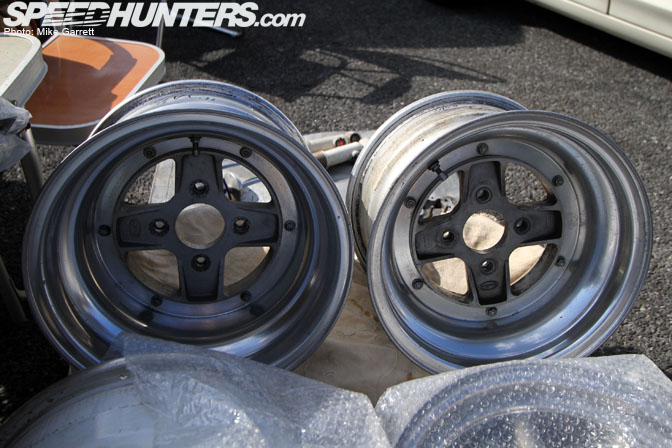 …and of course wheels.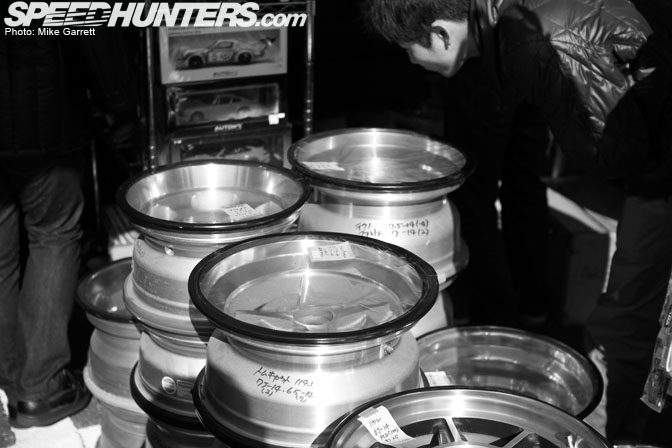 Ah yes, the wheels. The fact that I have a pair of 4×114.3 pcd cars back home in California really had me wanting to grab a set or two as "souvenirs".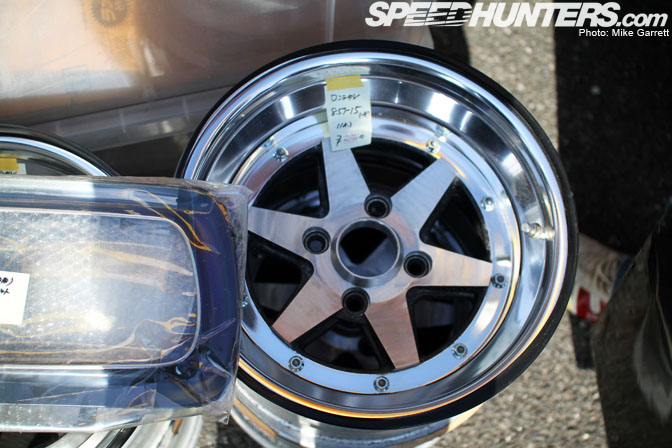 Even with the strong yen right now, most of the wheels were still cheaper than what you would pay for them overseas.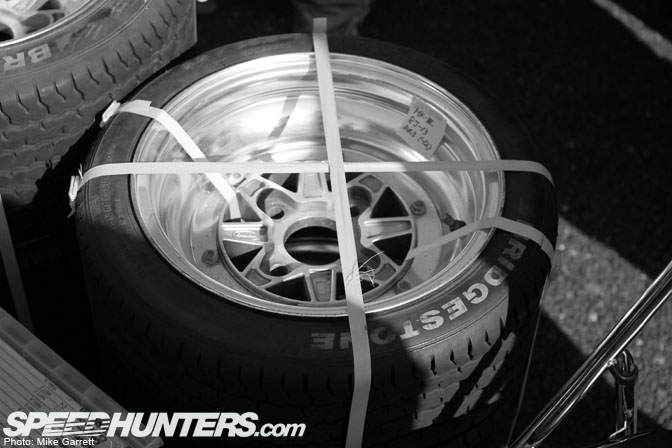 Of course then you'd have to think about getting then home. That would have been just a bit difficult for me considering I rode the train to the New Year Meeting. In case you were wondering, the wheels in the photo above are 13×8 -12 SSR Mk.IIIs. They are just begging to be thrown on a KP61 or B110.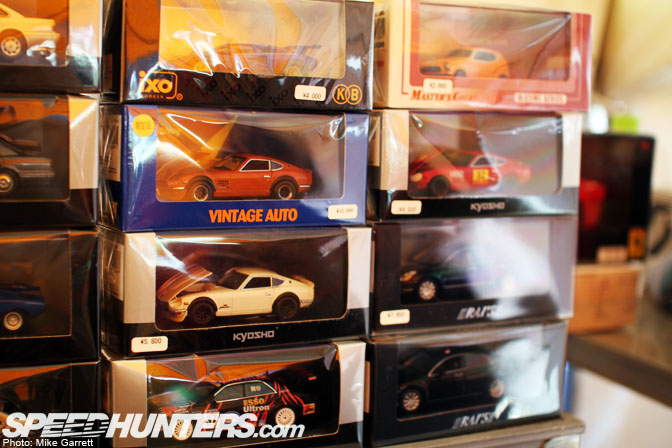 Bringing home one of these 1:43 scale diecasts would be slightly easier. I had my eye on that white Kyosho S30.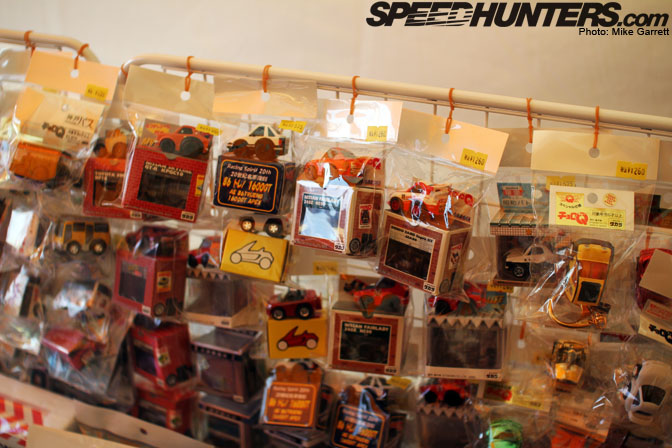 Choro-Q heaven!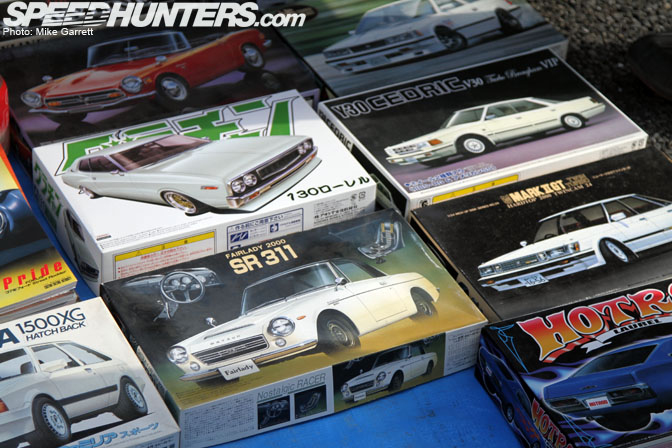 Vintage plastic models made up a huge part of the swap meet and auto jumble.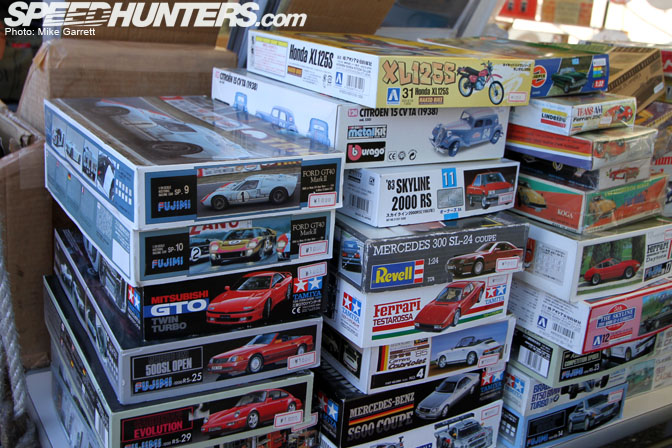 As expected, most of the kits were from Japanese brands, but I also spotted many from American and European companies.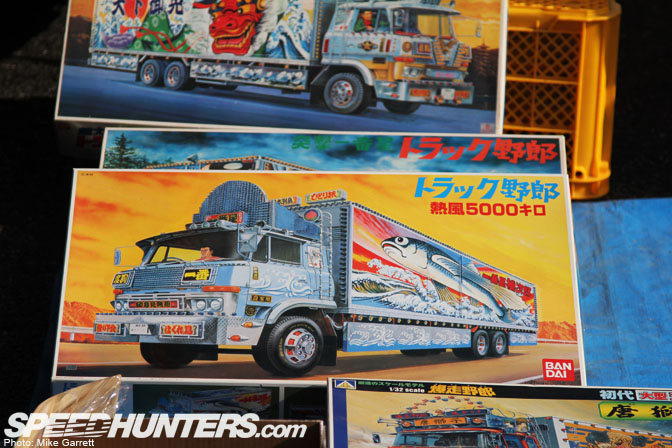 How about these kits from the old Japanese film series Truck Yaro?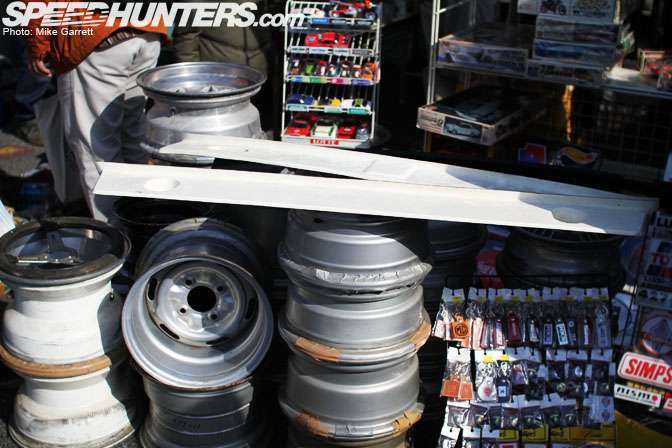 Of course a lot of the sellers were offering diecasts and model kits right alongside real car parts.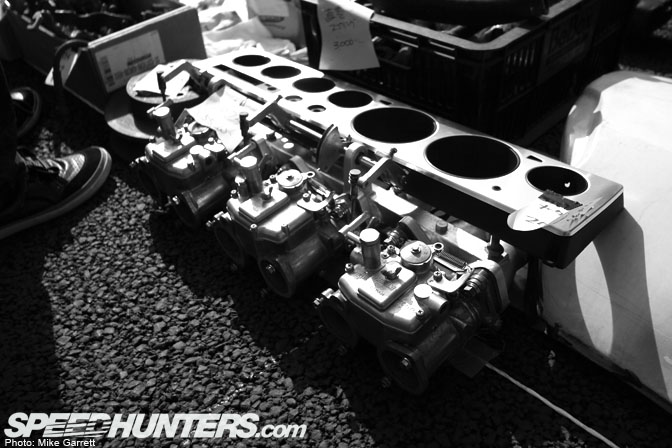 Speaking of parts, oh how nice it would have been to put these Solex carbs in my suitcase before heading back to the US of A.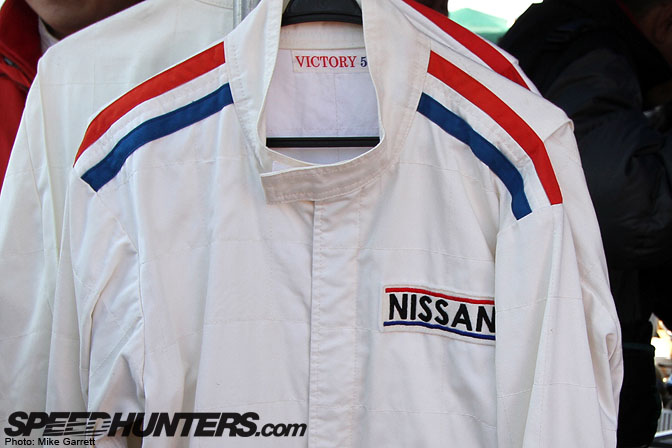 This badass Nissan racing jacket was among the goodies in the Victory 50 booth.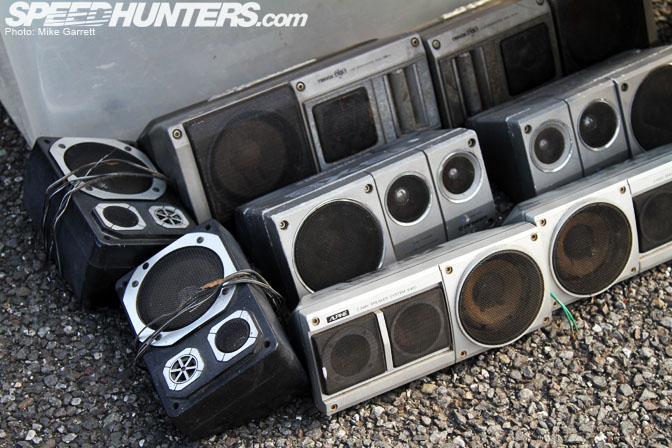 Period correct audio is a big part of building a retro shakotan machine.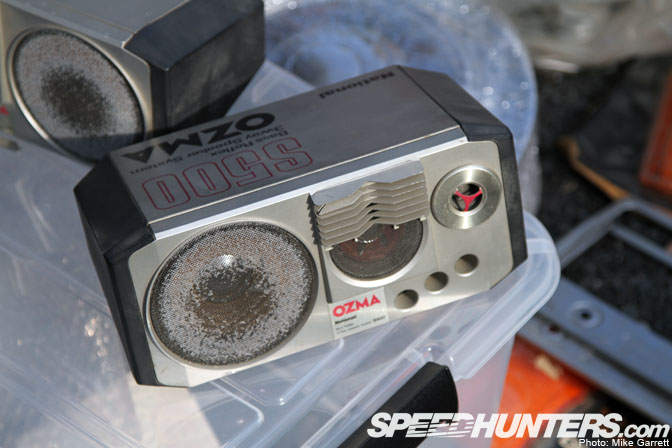 These once state of the art components are usually displayed proudly in the rear window, with cool names like "Ozma" and "Lonesome Car Boy".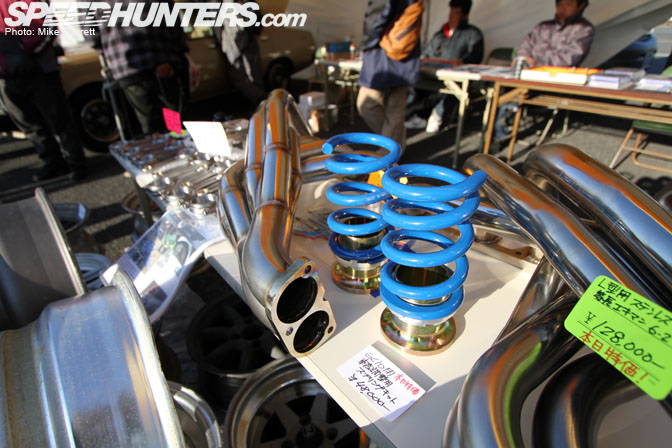 Hakosuka coilover springs and a stainless steel header for the Nissan L-series motor.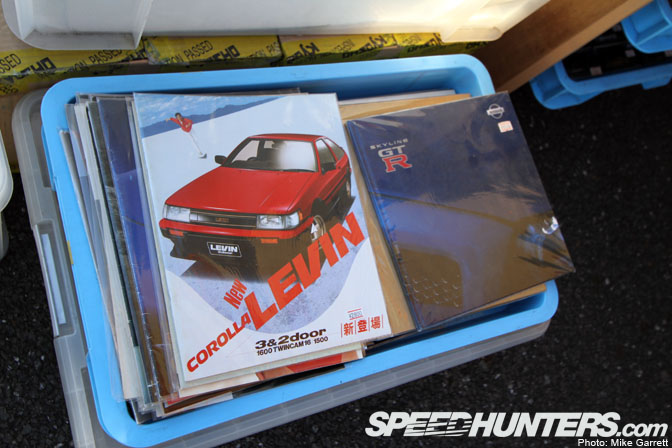 Original promotional materials. AE86 Levin on the left, R34 GT-R on the right.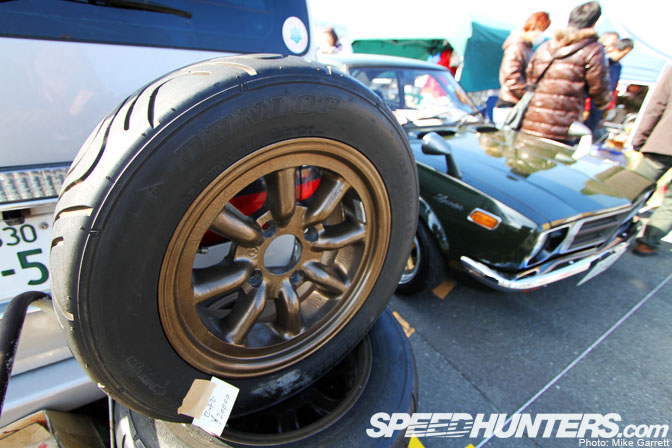 RS Watanabes all ready to go with Dunlop semi-slicks mounted.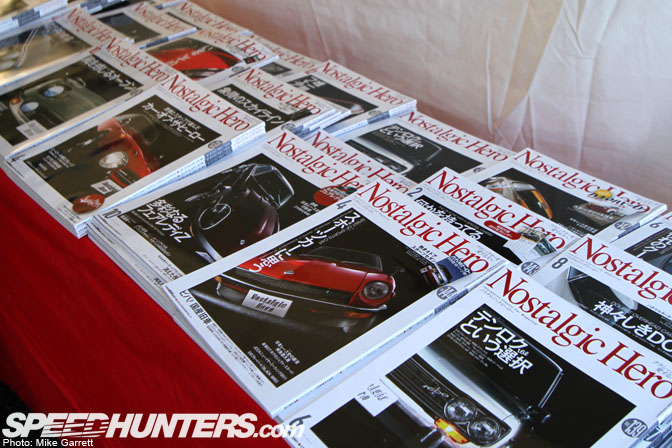 Tons of back issues available in the Nostalgic Hero booth.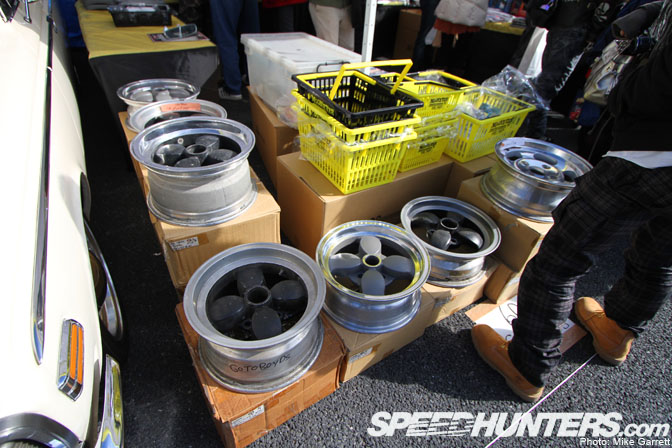 The Mooneyes/Crown Classics booth was offering a bunch of Libres in various sizes.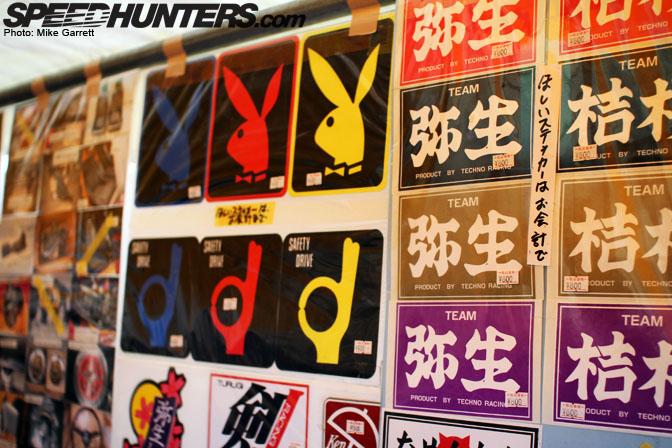 If you're a fan of vintage Japanese car culture, you'll probably recognize a lot of these decals.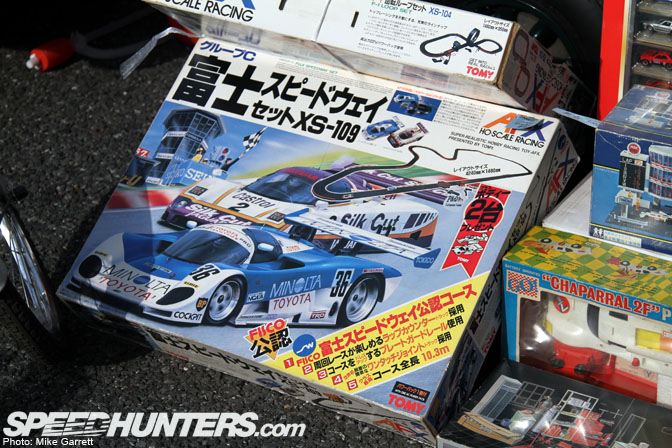 How cool is this? A Group C slot car set with a replica of the old Fuji Speedway course.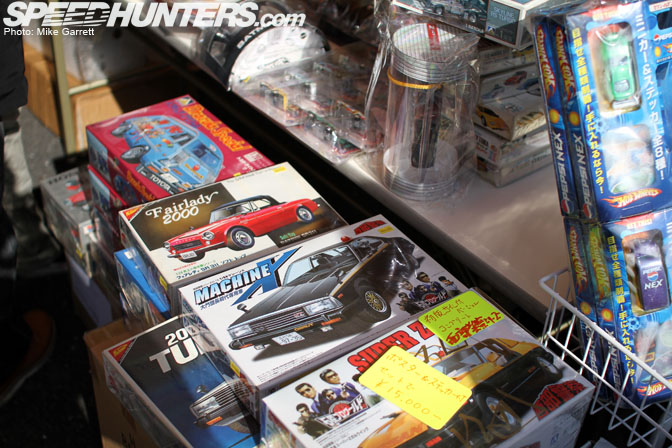 More model kits, including some of the hero cars from the super cool cop show Seibu Keisatsu.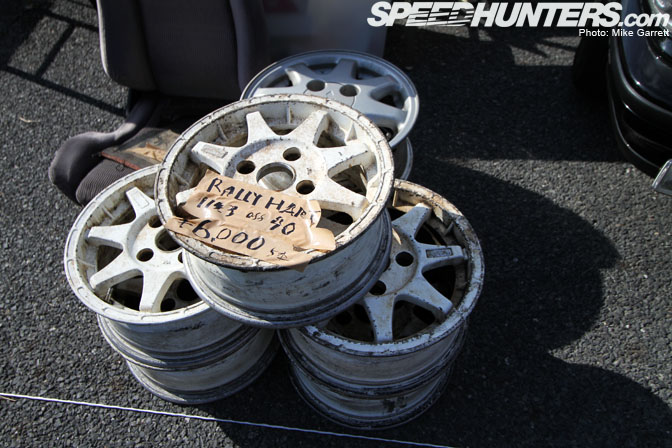 They may be a little rough, but you can't beat the price on these Rally Harts. 6,000 yen (about $78) for a set of five.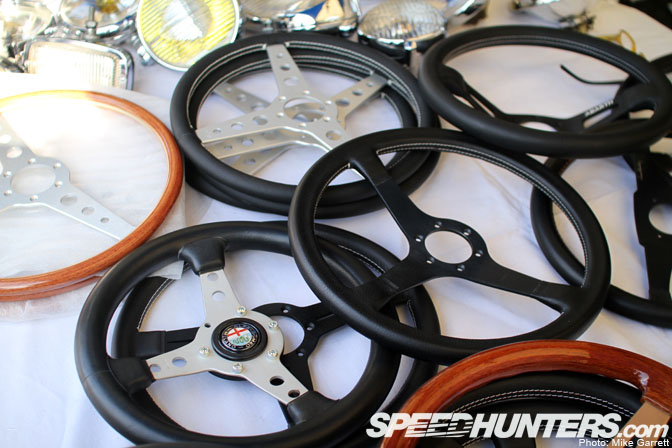 Anyone looking for a steering wheel?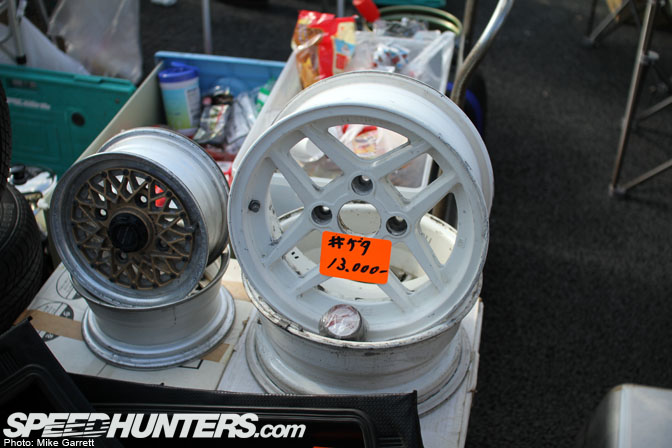 A pair of Igetas for the Toyota folks.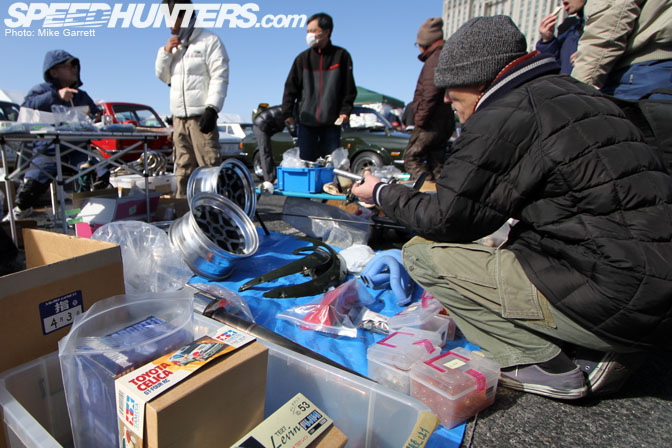 The thrill of the parts hunt.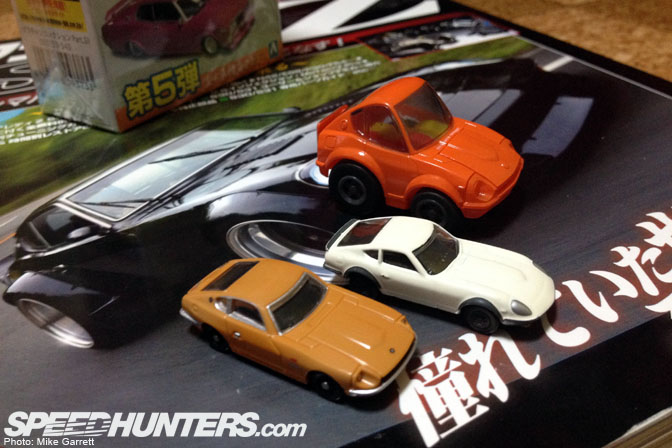 At the end of the day I really didn't end up buying too much – just a few scale Zs and the G-Works S30 book that I'd been looking for. I suppose my wife's happy about that at least…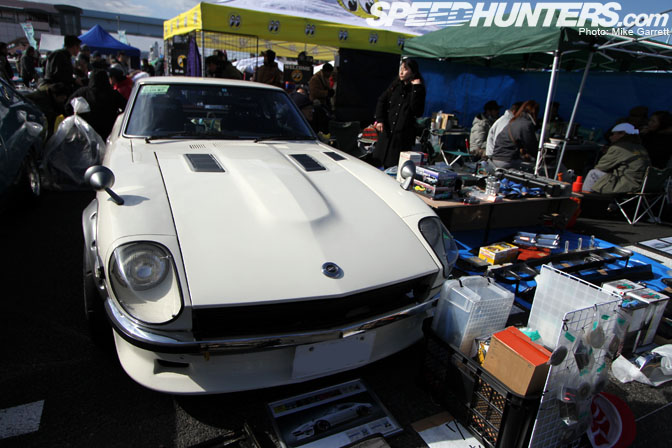 Hope you enjoyed this little glance at the New Year Meeting's bountiful swap meet.
Next time it's back to the cars.
-Mike Garrett