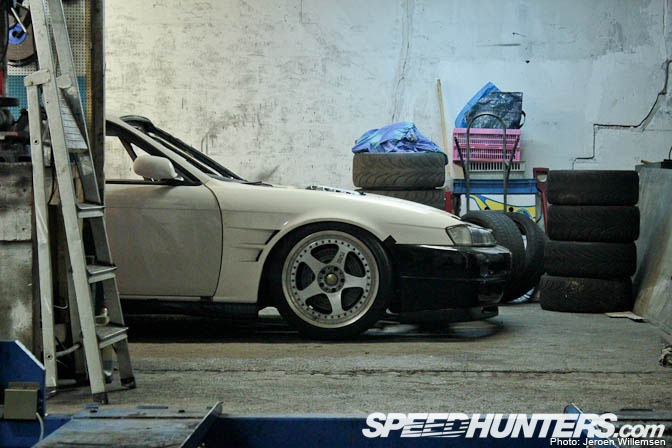 Recently an old friend of mine called to tell me he was building something special in an old garage in Amsterdam.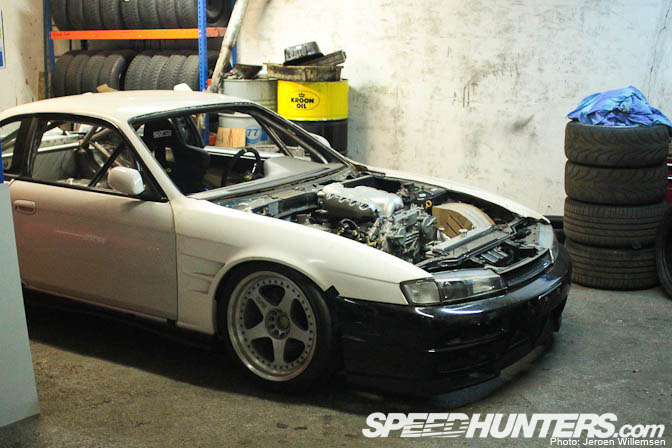 What owner Rik has been working on in the garage is this S14 Zenki; a tough street car built specifically for fast laps around the Nordschleife.
Trainspotters may notice the newer Kouki front or the wide-body panels, but the first thing that caught my attention was the motor.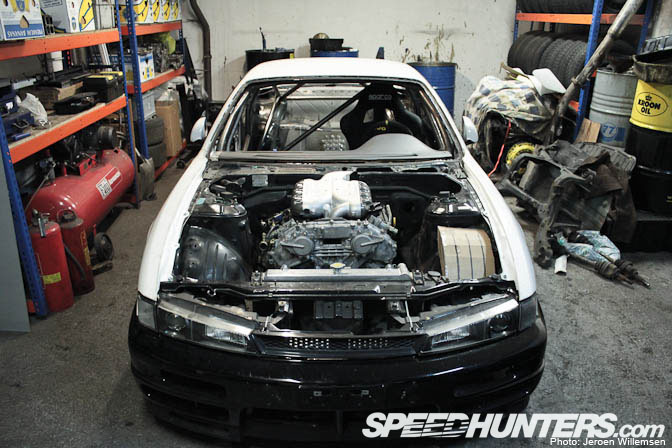 Powering the S14 is a naturally aspirated VQ35 from a 350Z that sits well back in the engine bay.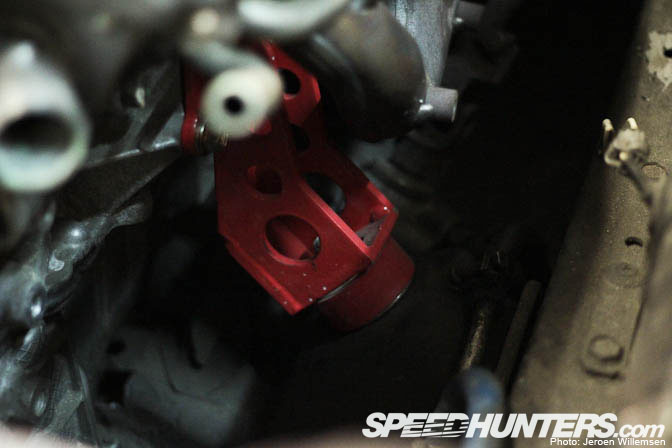 Rik used Mckinny mounts to make the VQ swap painless.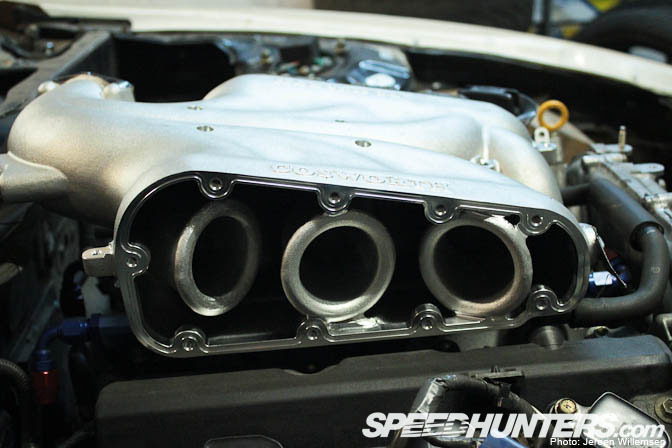 On top of the V6 is Cosworth's twin plenum which replaces the stock intake manifold. Its larger volume increases power at high rpm while the integrated velocity stacks improve torque in the midrange.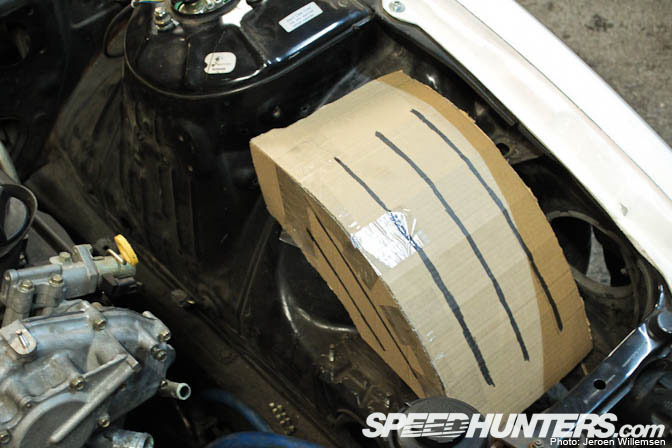 There's still a lot of work to be done before the S14 is punished at the Green Hell, particularly to the chassis. These are the cardboard mock-ups for the front tubs.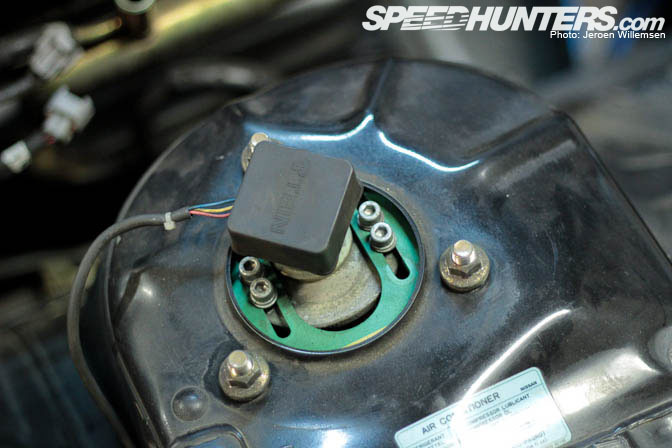 The strut towers themselves will be untouched. The S14 is fitted with Tein coilovers, EDFC stepping motors and GeoMaster knuckles that provide 50mm of roll centre correction.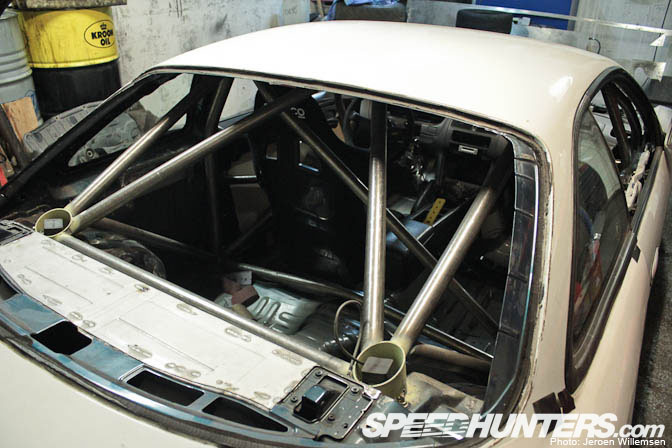 The roll-cage is an important addition that improves the rigidity of the chassis.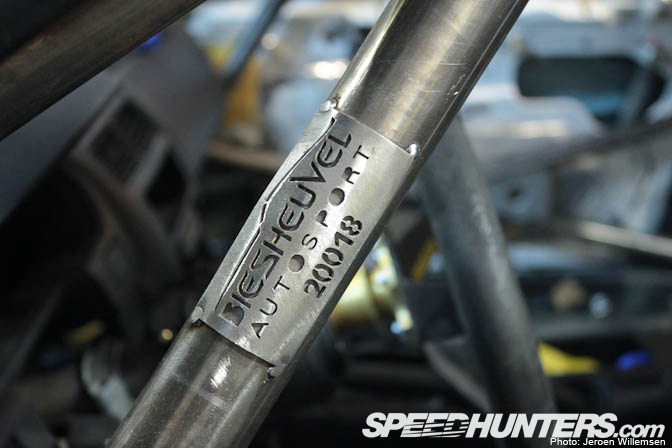 Rik called upon Biesheuvel Autosport to fabricate the custom cage design.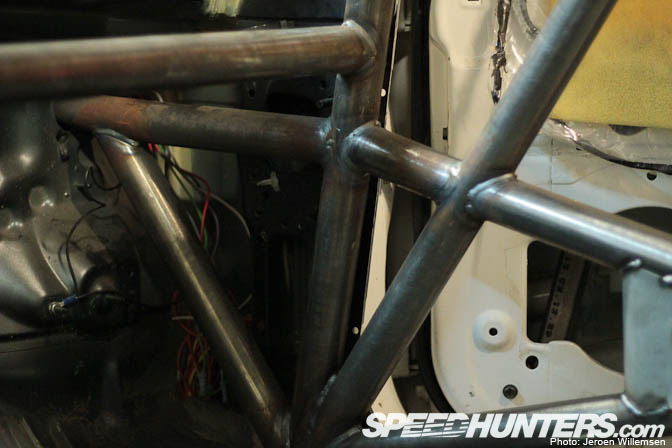 Here is a close up of the cage just beneath the dash on the right-hand side.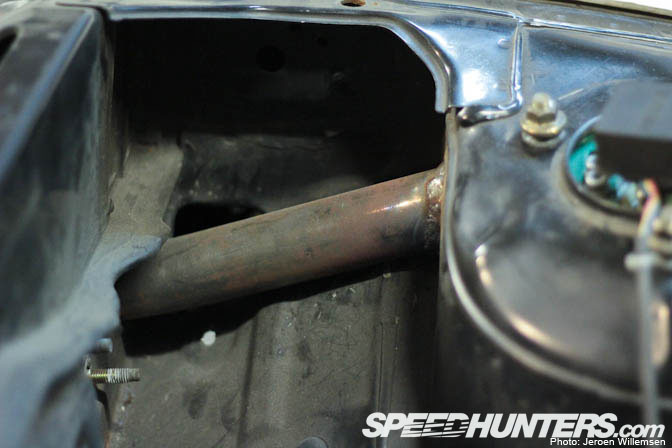 The cage design goes through the firewall and links the four strut towers.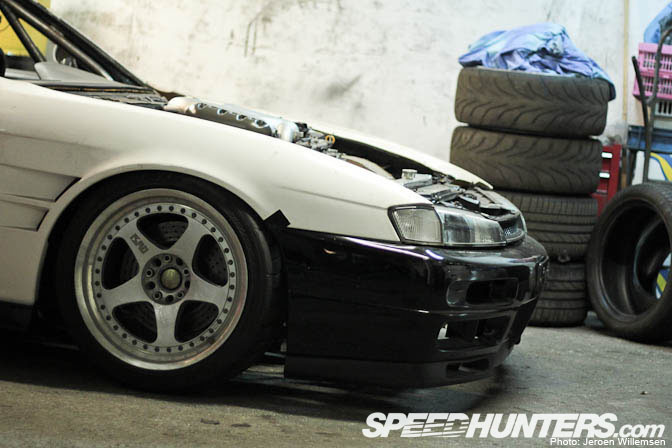 One, or actually four, cool items on this car are the old school 18-inch Nismo LMGT wheels. They are definitely a perfect match for this race-oriented car.
I'll have more details and specs on this S14 in the next update. 
-Jeroen Willemsen