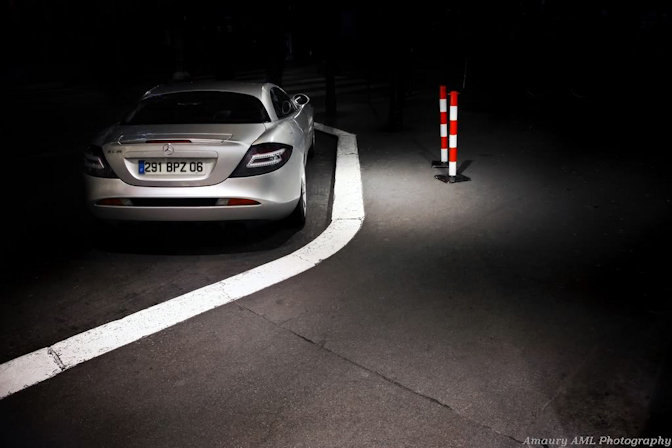 My name's Amaury Laparra and since an early age I've been a huge automotive fan. Although I study architecture and design here in Paris, my passion for cars has only grown more intense. I've been taking photos of landscapes since I was four or five years old, but as soon as I got a DLSR I wanted to mix my passions for photography and cars.
Let's start with this shot. I was walking in the streets of Paris when I found this SLR parked a few meters from my home.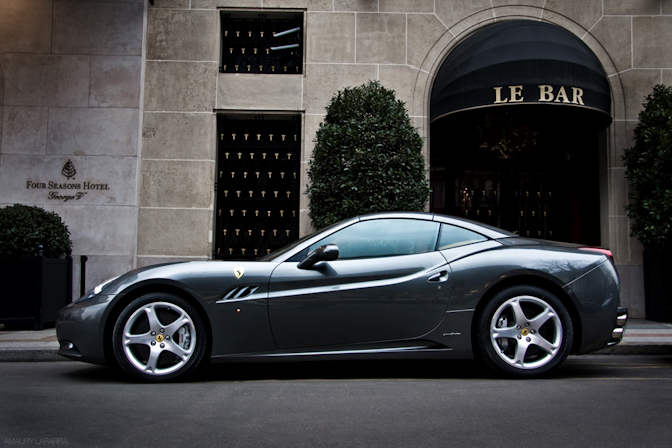 I shot a lot around the city, often going from famous hotels to rich areas in the search for good looking cars to shoot.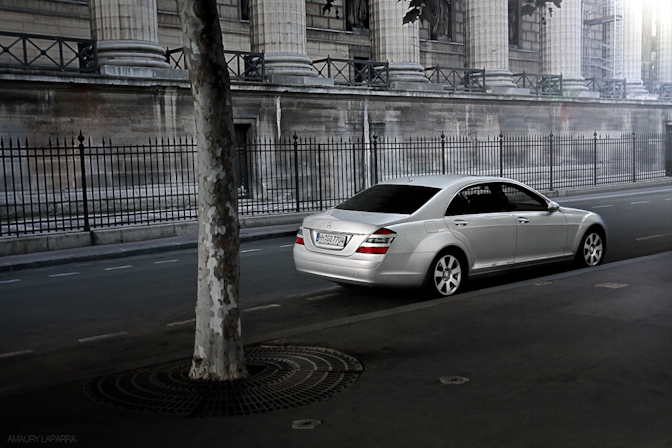 It's nice to get up early and search for a nice parked car, but after a while it can start to get quite boring. So I decided to go further.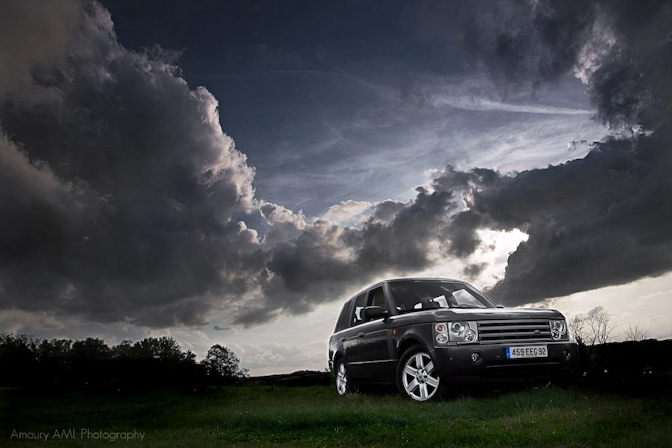 I wanted to start choosing my own locations so I could recreate the ideas I had in my mind. I borrowed my parents' Range Rover for some test shoots. Compared to shooting cars parked on the street, now I could choose the location, the car's orientation, the time… I had discovered a whole new world of creativity!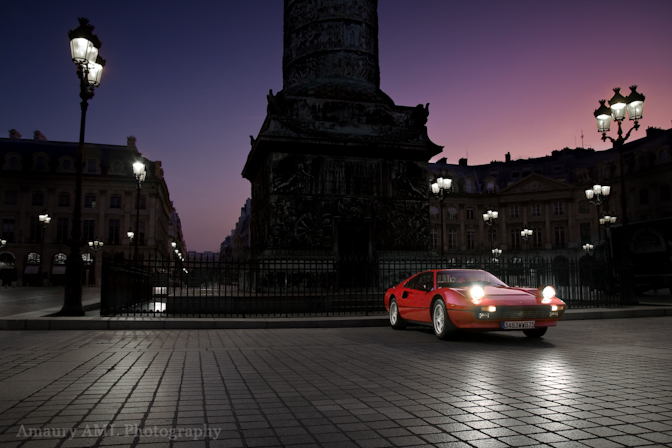 While Paris was still asleep I clumsily shot my friend's 308 GTB.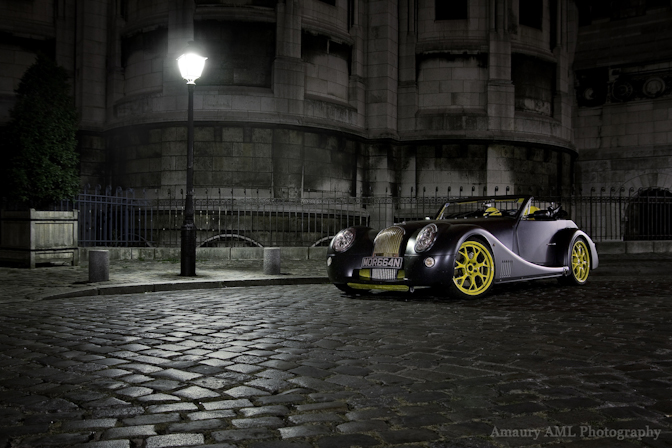 One summer night I snapped some shots of this Morgan. It was such a great feeling to drive through the warm air in Montmartre with the sound of the Morgan reflecting off the buildings.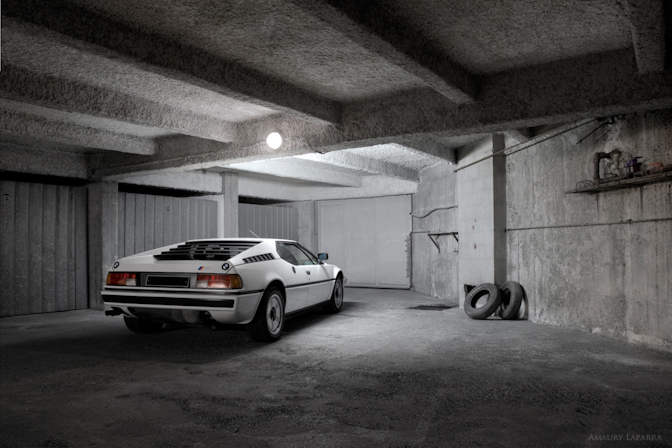 One of my best friends asked me to shoot a few of his cars, including his white M1.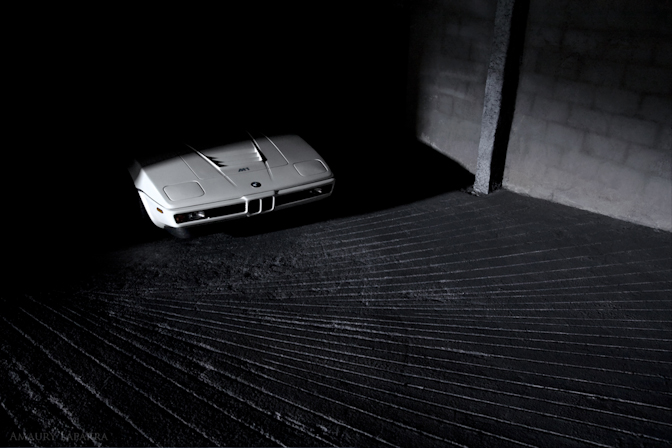 Of course I accepted. This might be the most photogenic car I have shot.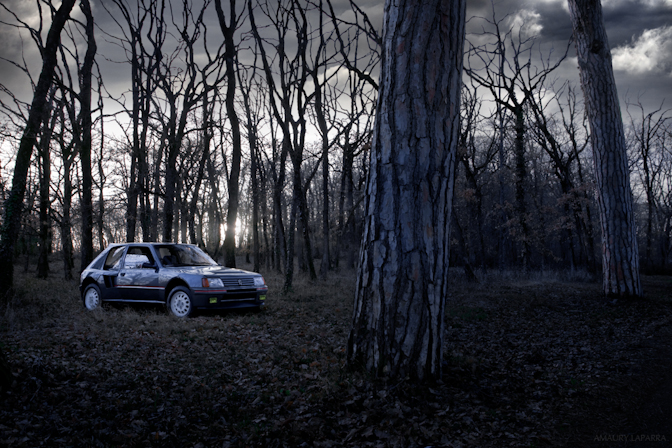 It's always a fantastic experience to search for a location that fits the car, its design and its past.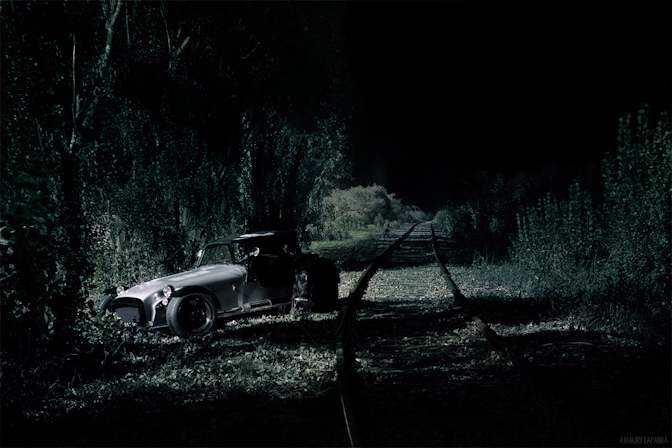 This shoot was a bit exhausting. We spent two hours putting the car on the grass as there were so many holes and plenty of mud. But it was fun as well!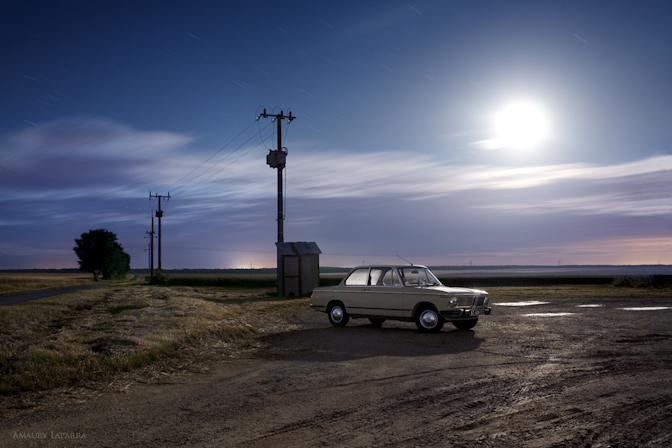 Here we were in the middle of nowhere. It was windy and very cold, with absolutely no one for miles. But this was one of those moments you never forget.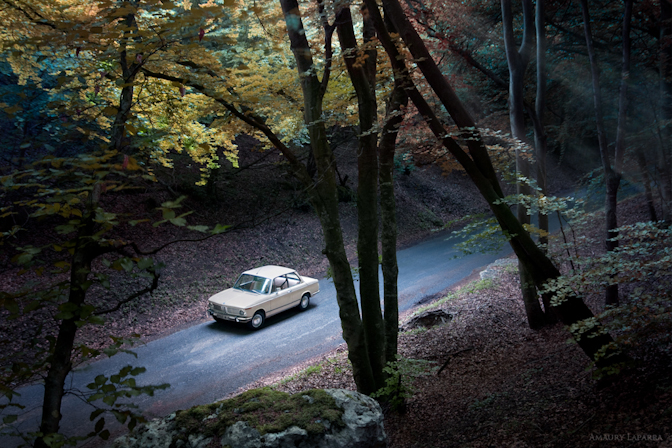 I don't choose cars for their price or rarity. For me it's more about its sex appeal; the emotions that can emanate from its looks, curves or sharp lines.
This is my 1602. I've driven thousands of miles in it and taken thousands of pics of it. I love this car because of its roots, how it drives and, most of all, how great it looks!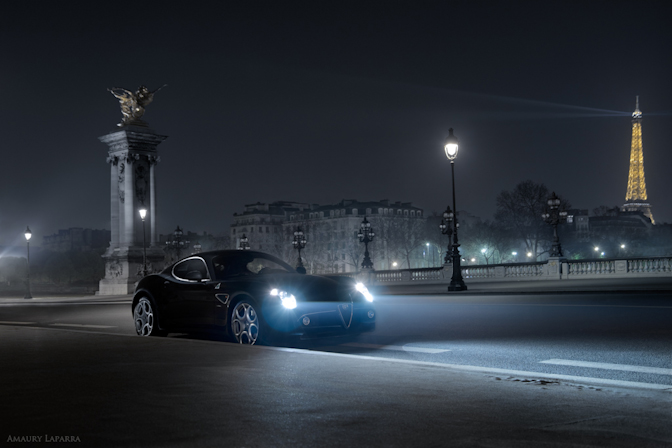 When it's night in an empty city, it's like you are experiencing a unique moment that only you can see.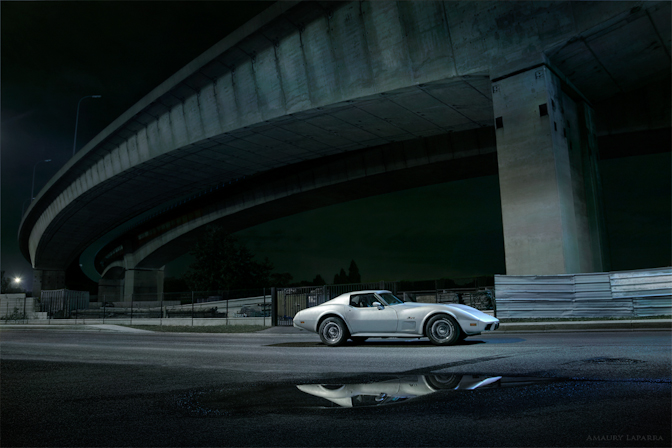 I'm a huge fan of the atmosphere you get at night. I like to evoke a kind of silence in my shots. This was shot at 3am in an industrial space in the suburbs of Paris.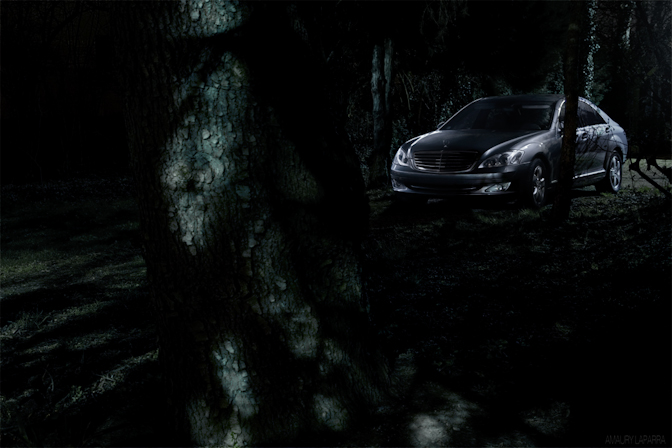 For me, photography is like perpetual research; like a painter continually making new works because he wasn't satisfied with the last. I'm continually trying to slowly create a work as I picture it in my mind.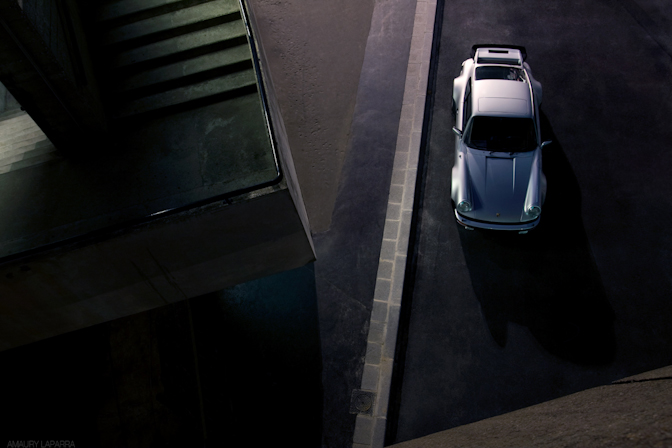 This one was a great memory too. A friend and I left the garage at 5am one morning to shoot this 930 in a deserted place in La Défense, the business district of Paris. At this time of the day, there was nobody around.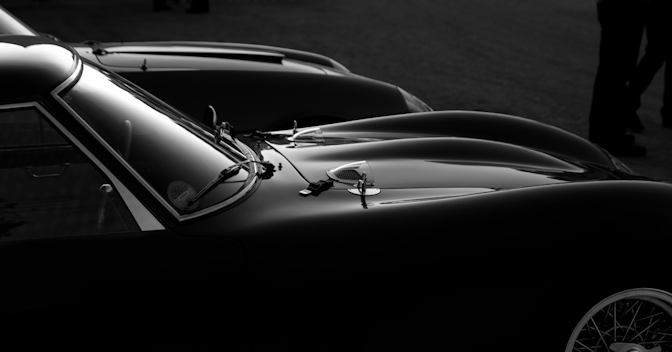 I've also taken a few detail shots, mostly of classic cars. I didn't use any flash or studio lights; only the natural sun light.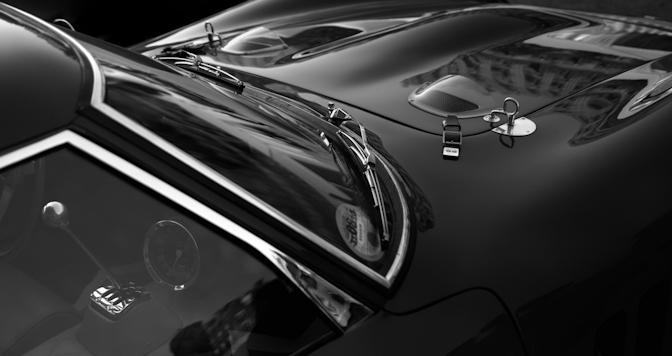 These shots are far from being insane, but to me there's enough to emphasize the beauty of the car. This is a 250 GTO.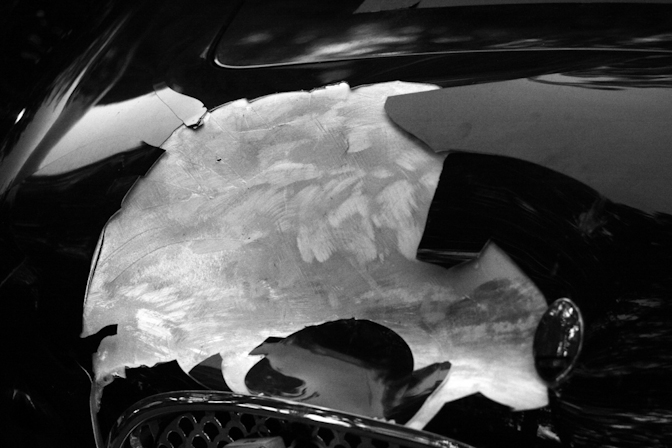 Ever wonder what a pheasant could do to a Maserati A6 G aluminium body?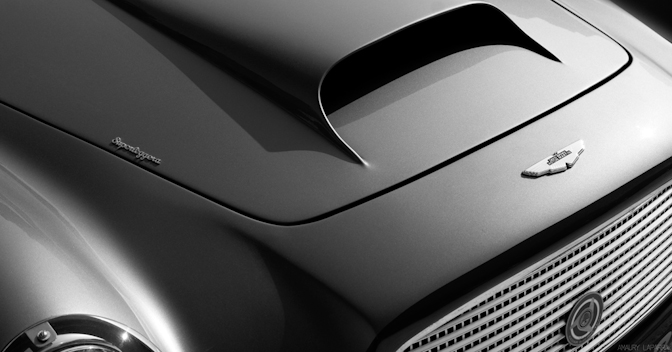 Some of the classic cars, particularly the ones from the sixtIes, still have designs that look more mordern than a 2011 car.  
Words and photos by Amaury Laparra
Amaury Laparra's roadtrip in Southern France on Speedhunters