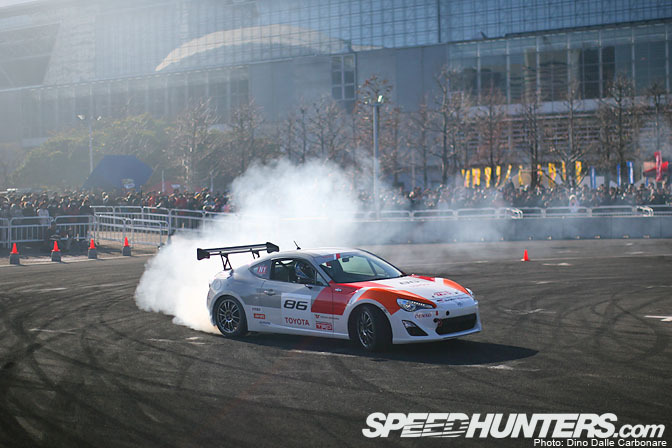 This final selection of images will bring the Tokyo Auto Salon coverage to an end. Looking back at it, this year's show was a great reminder of why we all love the Japanese turning culture so much. Its diversity and continuous evolution has fueled it for decades and it seems to have picked up even more momentum as we begin this New Year. So let's get on with it and take a look at some of the cars we may not have touched on yet…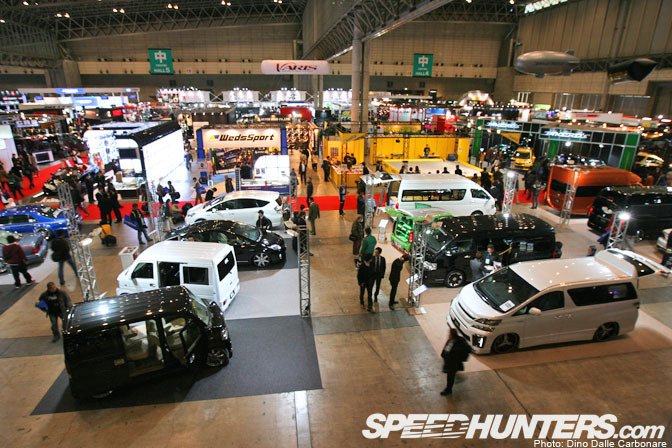 …and whatever else I thought stood out in the vastness of the Makuhari Messe.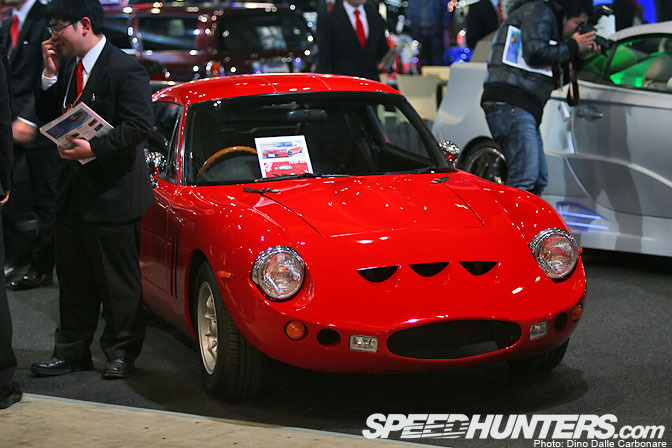 The students of the Japanese Automobile University (NATS) are out at TAS to make an impression, which is why you always need to stop by their booth to check out what they have come up with. My favorite was this mini Ferrari 250 GTO lookalike built on a Mazda Roadster!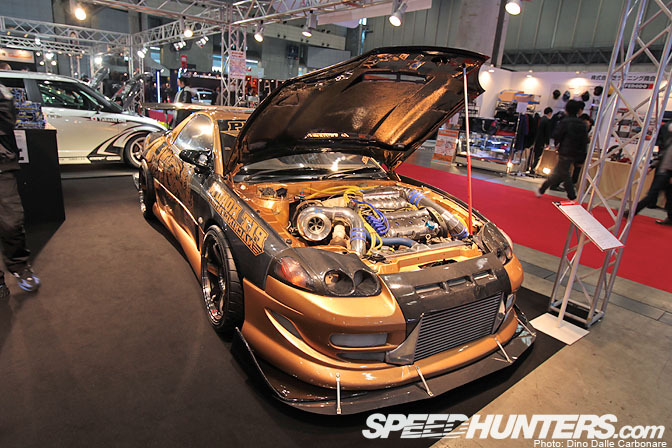 Some of you asked to see a bit more of the Pit Road M GTO. Well here it is…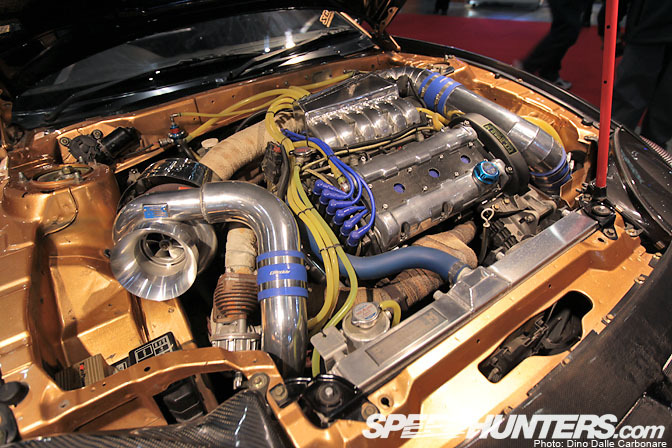 …all 900 HP of it!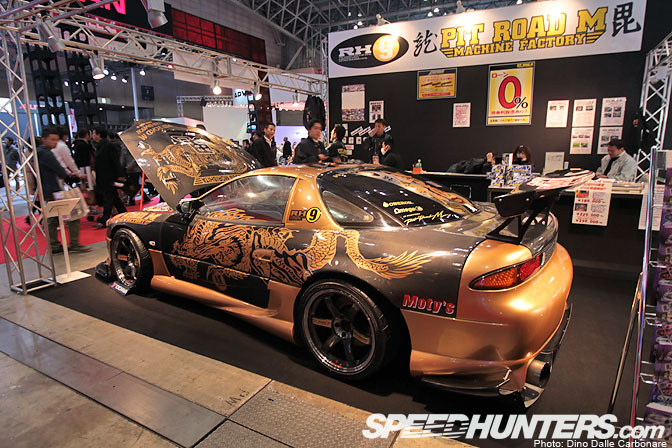 Check out the carbon bodywork, this is one serious time attack car. Too bad they never come up to Tsukuba for the Super Battle.  Did anyone spot the custom TE37SLs?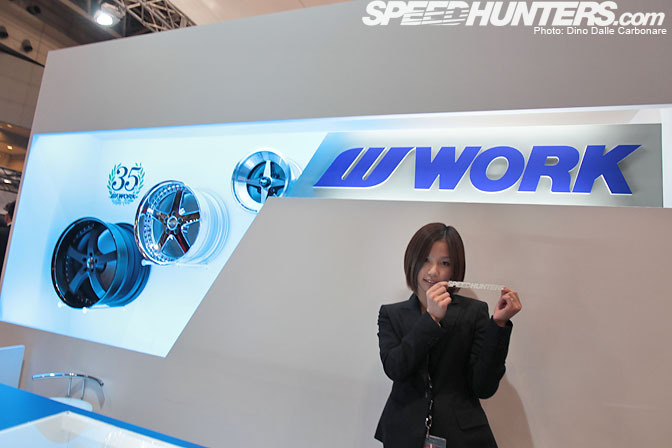 The Work Wheels girl modeling a Speedhunters sticker for the camera! Work are celebrating their 35th anniversary this year…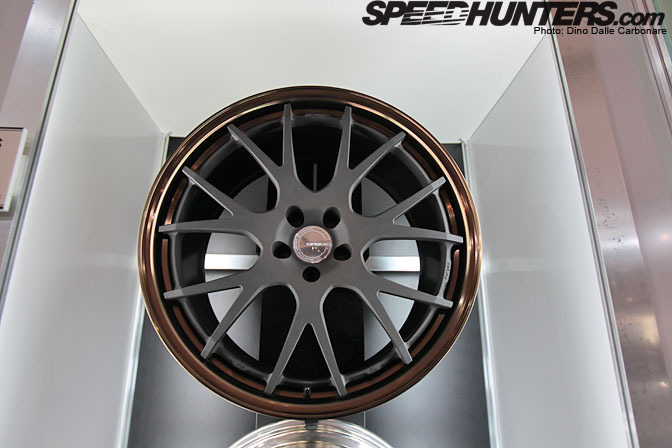 …well over three decades of creating some of the coolest JDM wheels around. On top of their popular Meister and Equip lineups it's impressive to see just how many other wheels they create! I quite liked this new Gnosis FCV02 forged rim, which up until now has only been available in a brushed silver finish.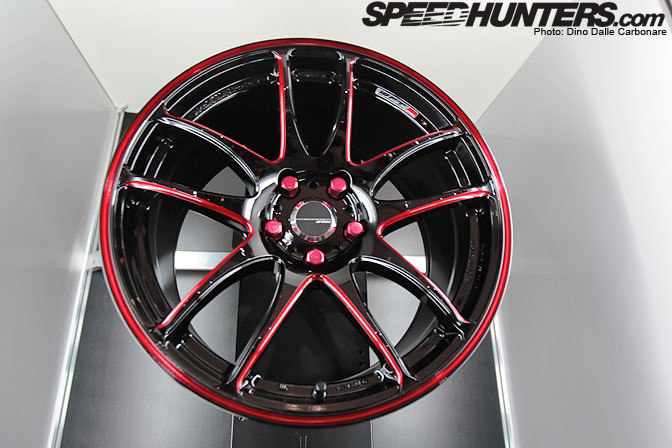 Racing wheels are definitely getting more colorful as these Work Emotion CR WFT show.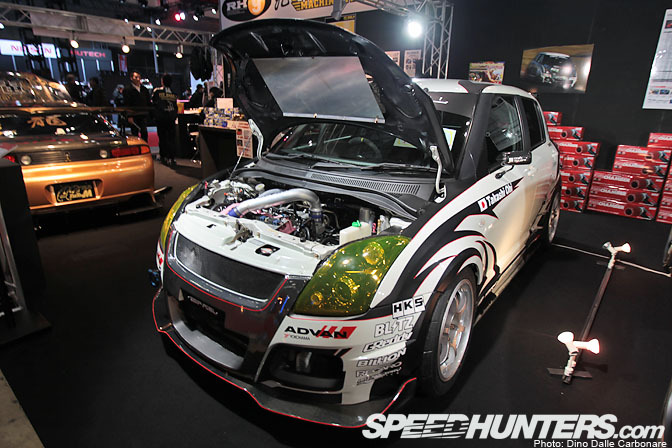 We can't always concentrate on the big and powerful supercars! Small doesn't necessarily mean slow, as this Top Fuel Swift proves.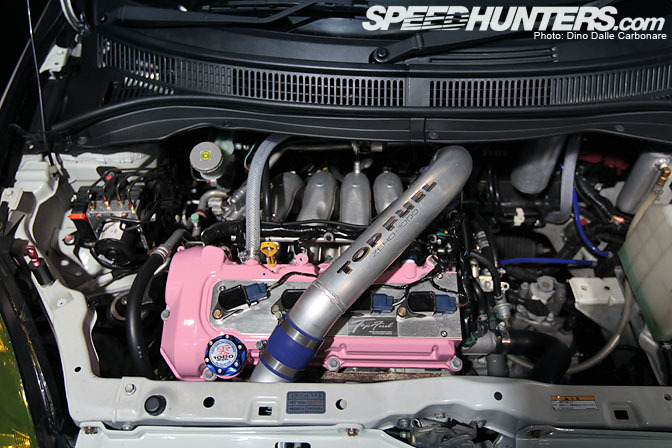 This thing is good for 1-minute-flat laps at Tsukuba circuit!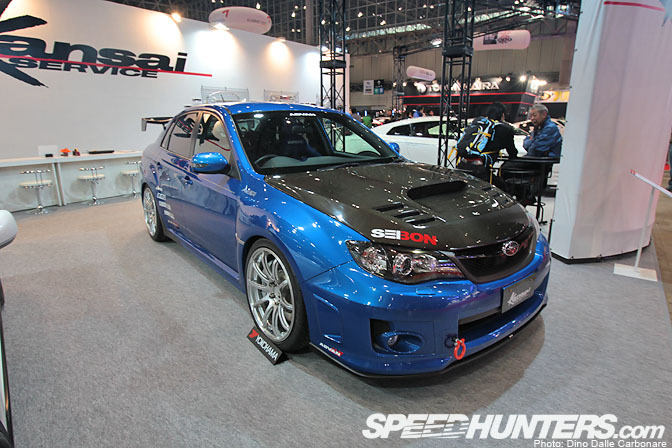 HKS Kansai of course is not all about GT-Rs, they also had this GVB Impreza on show.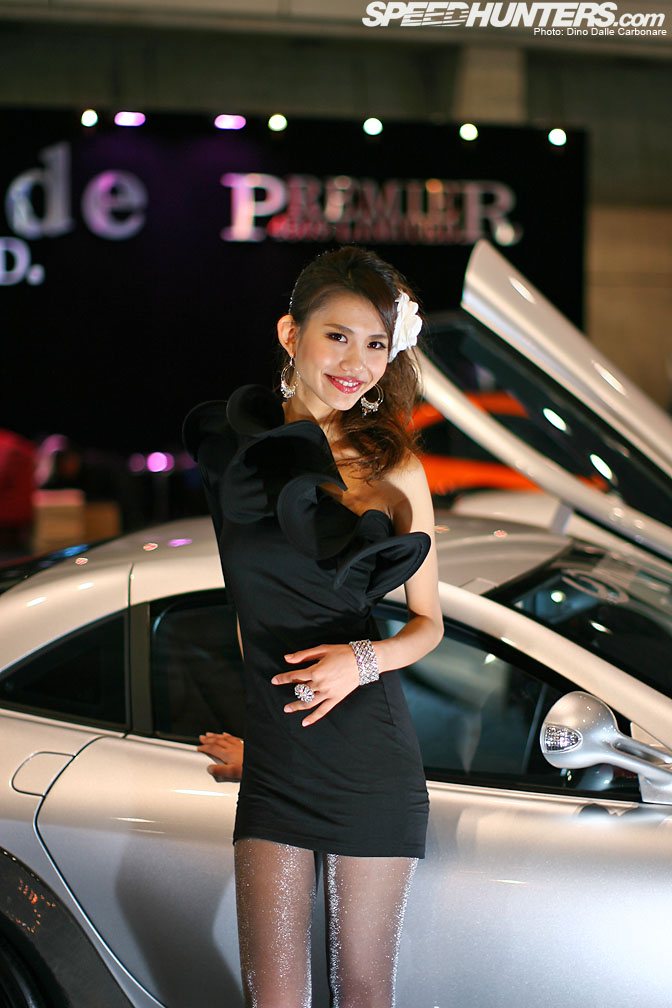 Of course TAS is all about the girls too so I thought I'd spice up this post with a few pictures like this one taken at the Veilside booth.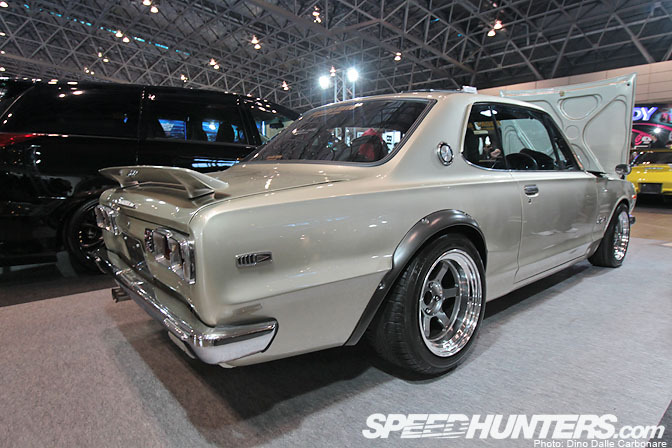 Rocky Auto may be controversial at times with their engine swaps…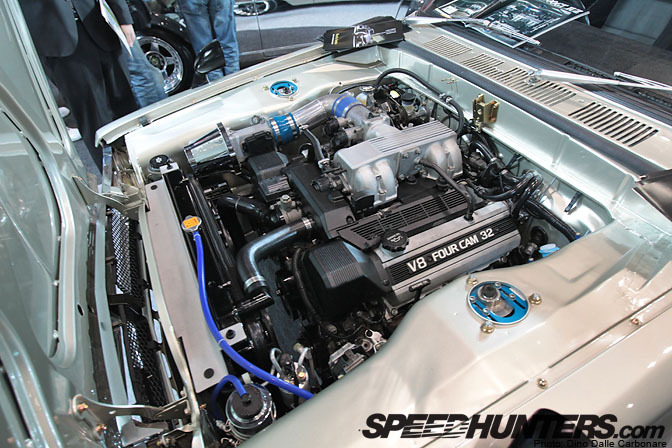 …but can you argue with them when they come up with cool ideas like this. A 1UZ in a PGC10 chassis!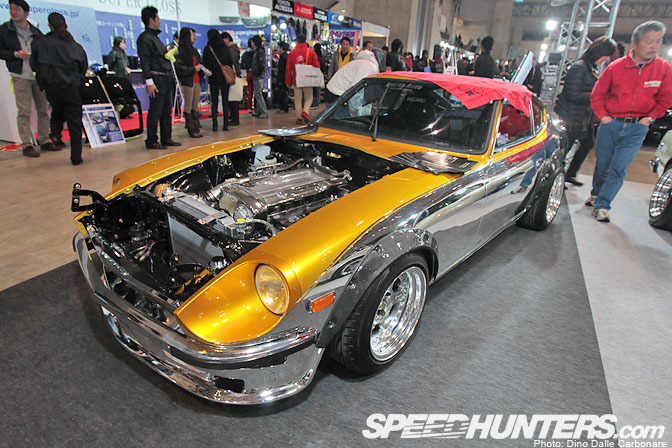 The very shiny S30 next to the Hakosuka was running…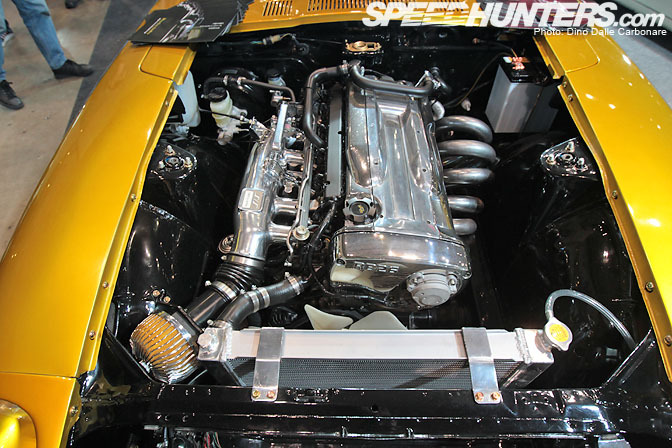 …a 260 HP naturally aspirated RB26. Nothing like NA response!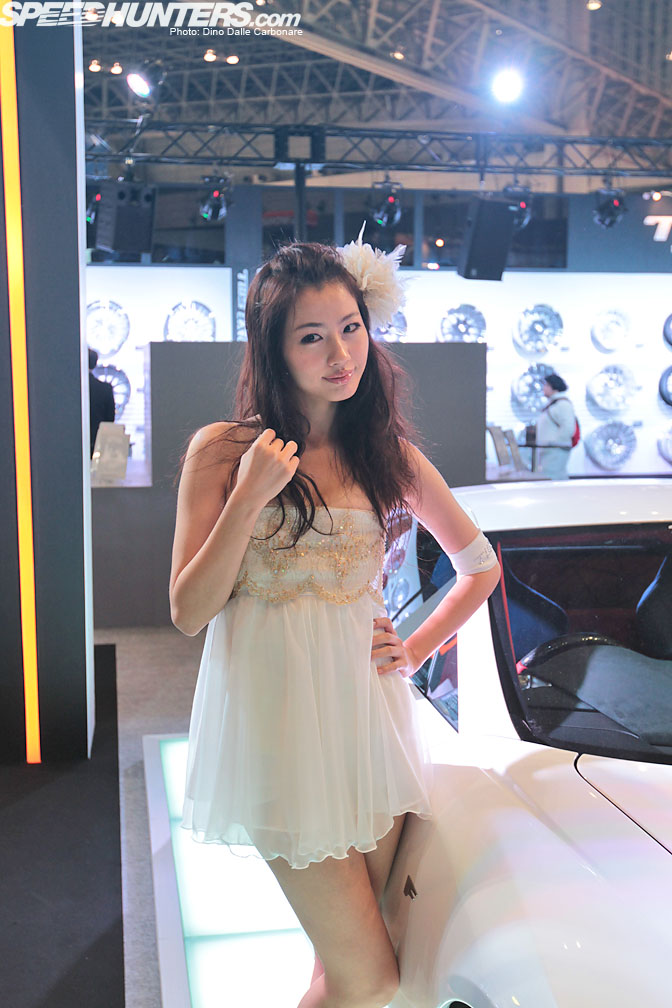 The TWS Wheels girl.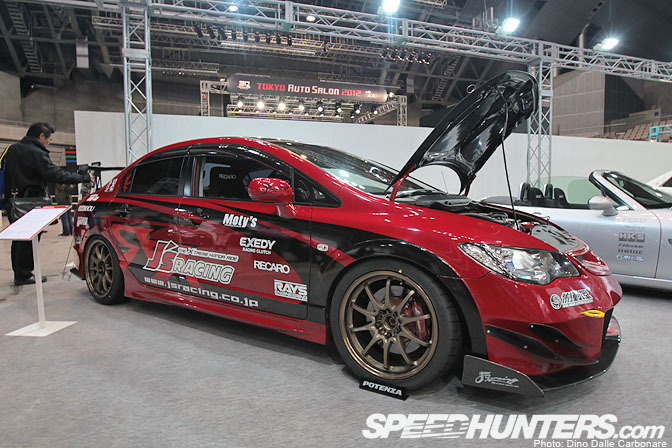 This J's Racing FD2 sported mean exterior mods…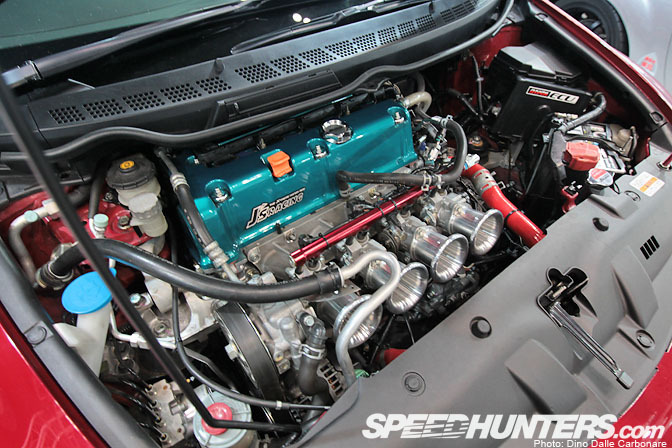 …but it was under the hood that it really impressed. Can you imagine this K20 screaming at 9,000 rpm through those velocity stacks!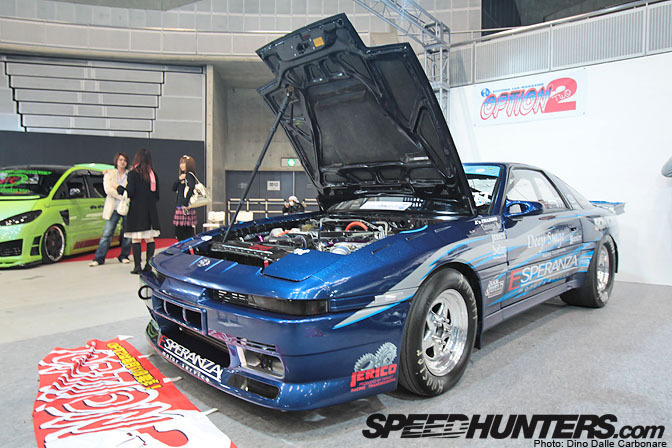 The Esperanza JZA70 Supra in the Option 2 booth was looking a bit lonely so I had to go over there an grab a few pictures of it.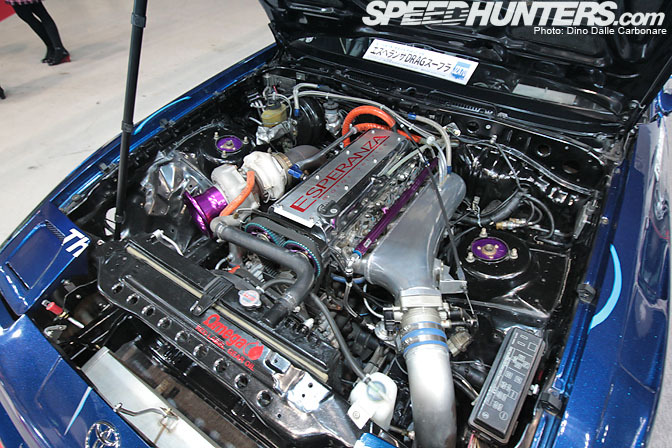 Drag builds are getting really rare these days in Japan so this old zeroyon beast was quite an unexpected treat.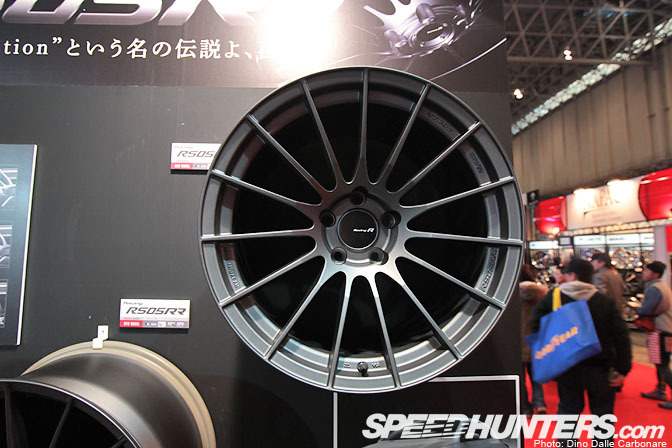 The new Enkei RS05RRs in all their concave, multi-spoke glory.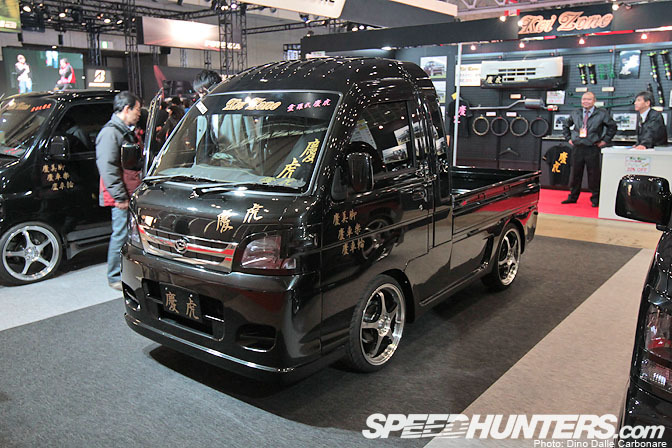 Kei-truck with style!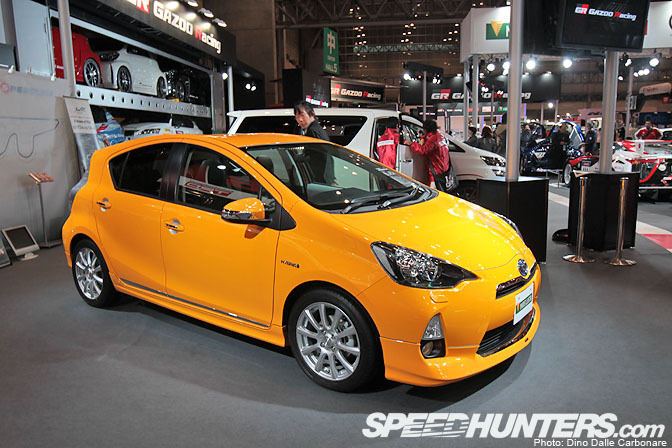 Toyota's hybrid line up has just expanded with the new Aqua and Modellista has already come up with a subtle aero kit for it.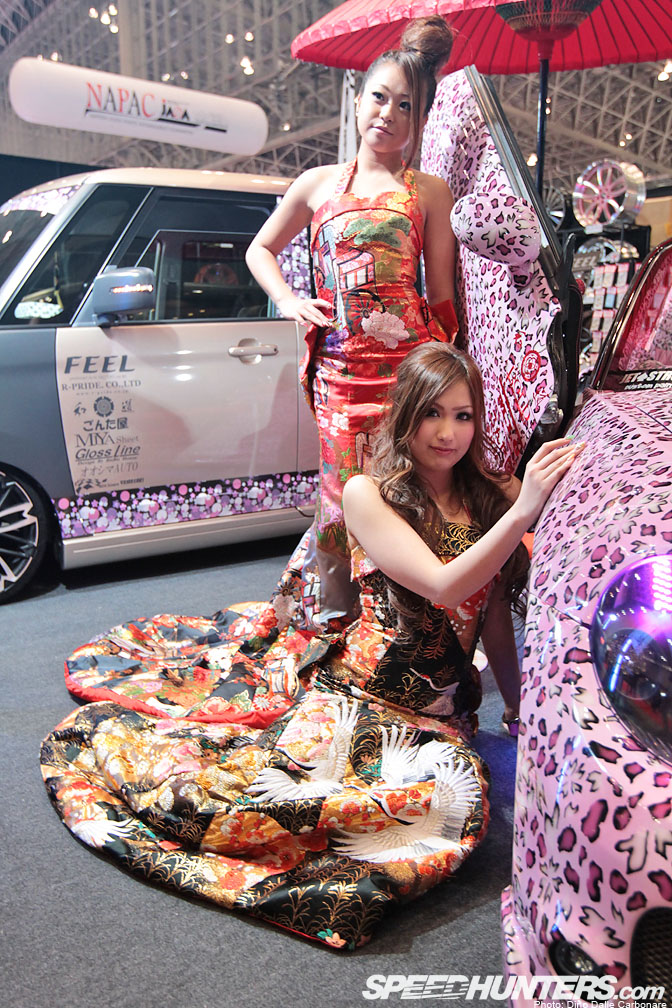 So that's about it from TAS. Hope you enjoyed the coverage! Next show I'll be heading to this year is the Nagoya Exciting Car Showdown in the spring. I can't wait!
TAS 2012 Coverage on Speedhunters
-Dino Dalle Carbonare