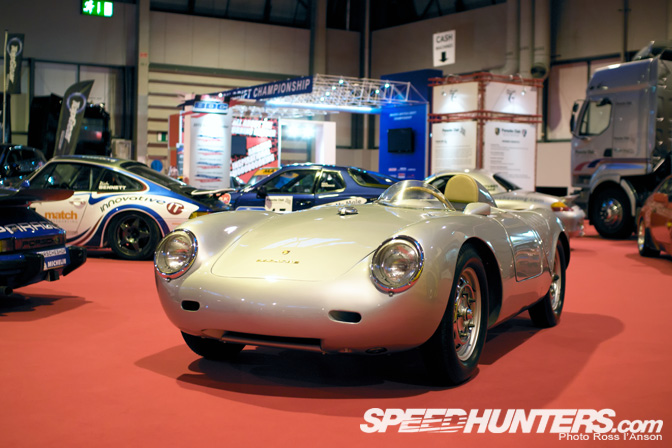 With the excesses of Christmas and New Year now a distant memory, the Autosport International Racing Car Show signals the build-up to the 2012 motorsport season. For my first report from Autosport I'll be taking a look around the Pistonheads Performance Car show.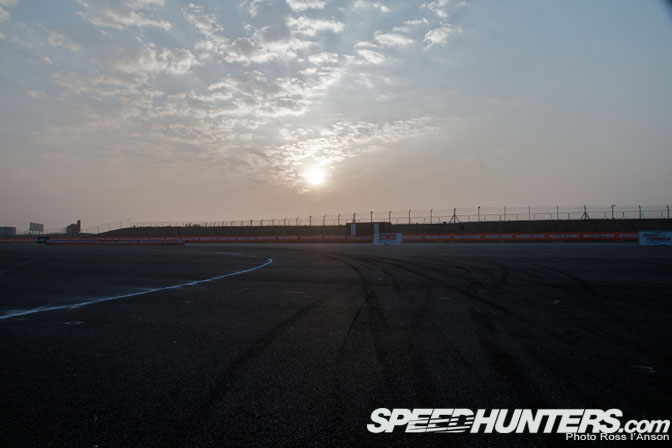 Porsche Club GB was my first port of call, and I was immediately grabbed by this immaculate and ultra-rare 924 Carrera GT they had on display.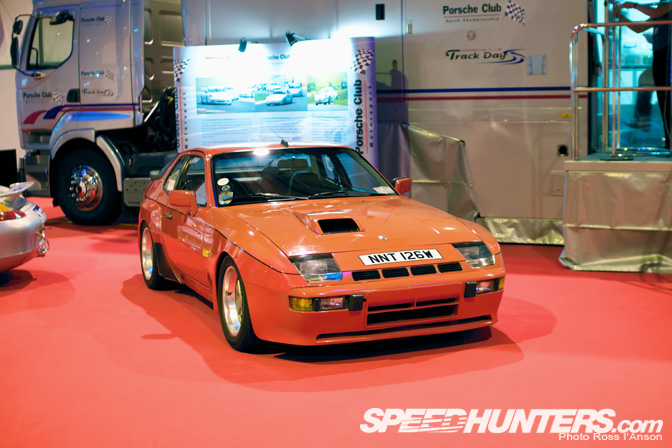 With only 400 produced as homologation specials, the Carrera GT is one of the ultimate incarnations of Porsche's baby.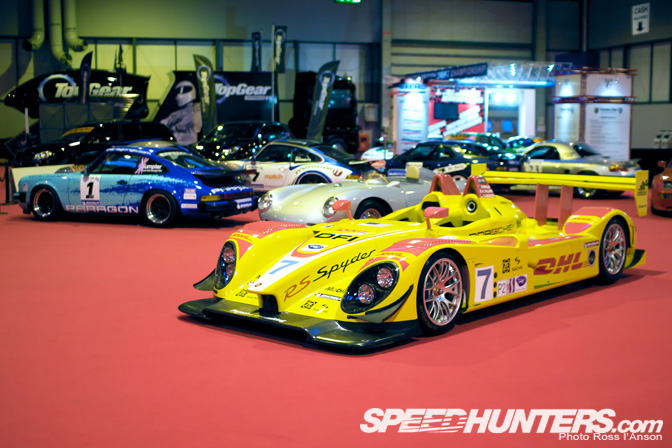 The icing on the cake of the Porsche Club's stand was the Le Mans Prototype RS Spyder. The legendary Penske team ran Spyders in the USA, winning the LMP2 class of the American Le Mans Series three years running from 2006-2008 and also the Sebring 12 Hours classic outright in 2008; Spyders also took class victory at Le Mans in 2008 and 2009.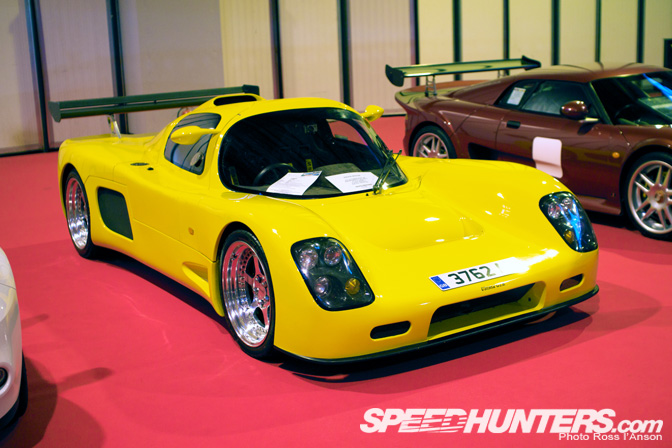 It's always nice to come across an Ultima GTR.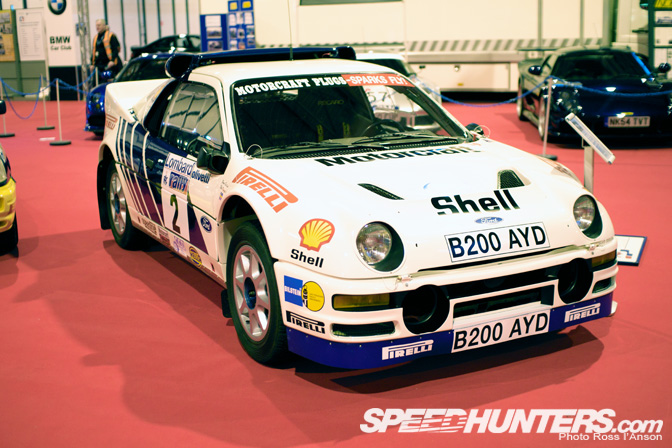 The RS Owners Club had this awesome example of a Group B RS200 in its original factory livery.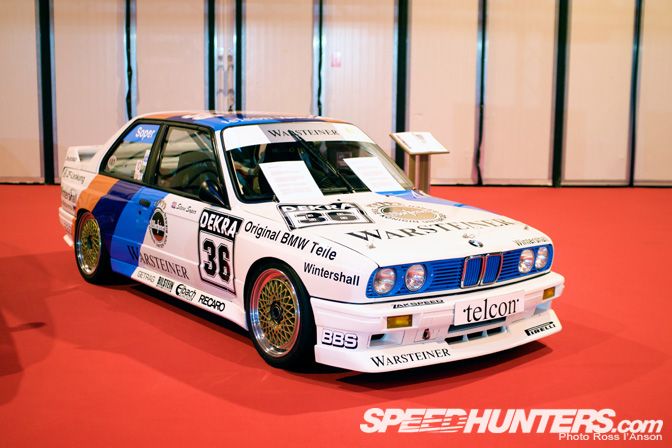 A piece of motorsport history: Steve Soper's E30 M3 Touring car. It's rare to get the opportunity to get up close and personal with machinery of this calibre.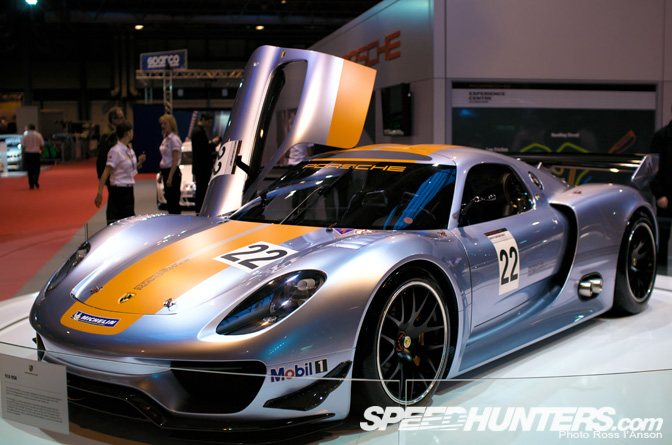 Autosport was also the first time I have seen a Porsche 918 RSR in the flesh. It's utterly stunning in every detail!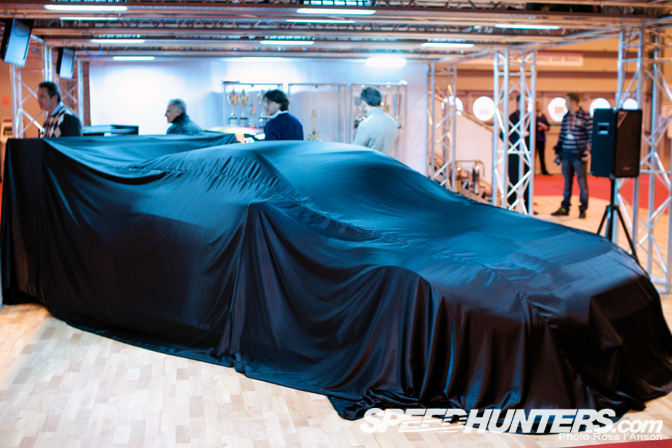 There were plenty of cars unveiled at Autosport 2012 – Jonathan will be along later with what was hiding under this particular dust sheet.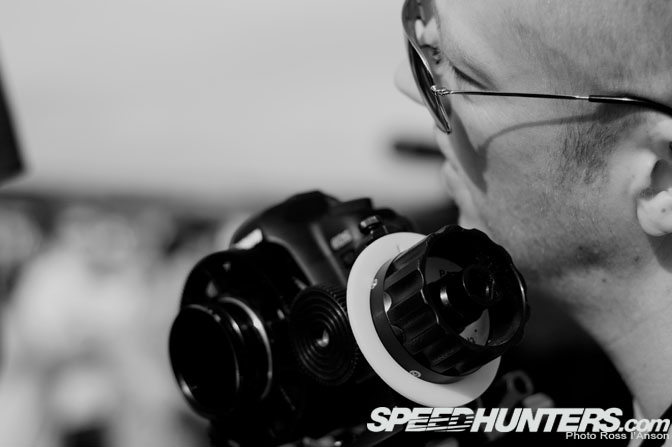 Noble Automotive premiered its bare carbon M600, their stunning foray into supercar territory.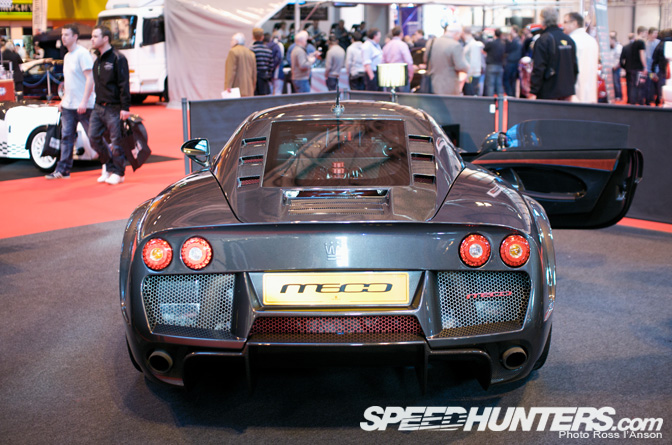 The M600 has a 650bhp Volvo V8 with variable boost Garrett twin-turbochargers wrapped up in bare carbon fibre. The perfect recipe for a supercar!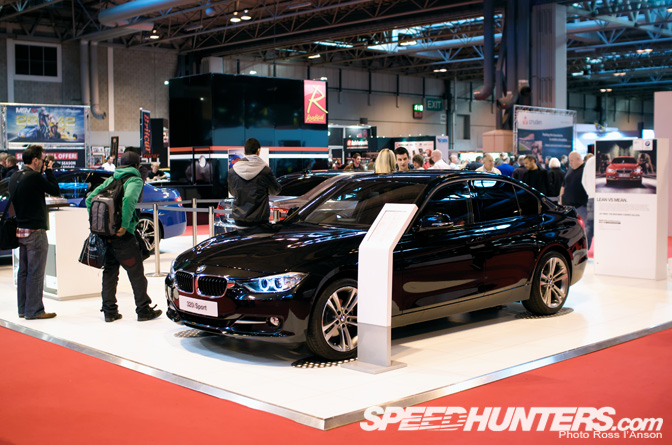 A new BMW 3-Series is always a big deal. BMW chose Autosport International for the UK debut of the brand new F30.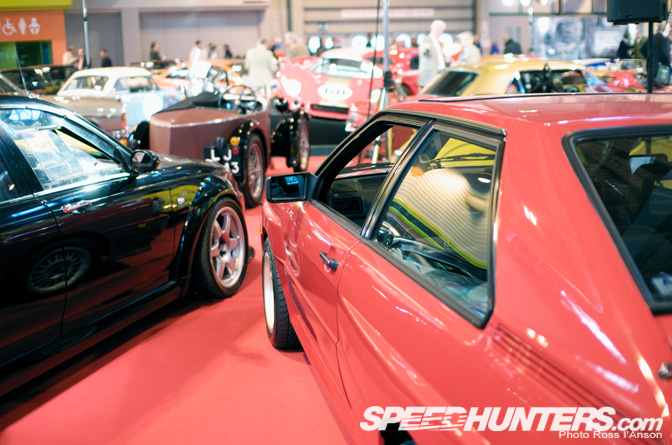 The Coys Auction area was amazing as usual! A collection of ultra-rare cars all for sale – as long as your wallet could support it. We will be bringing you a detailed report on the auction later in the week…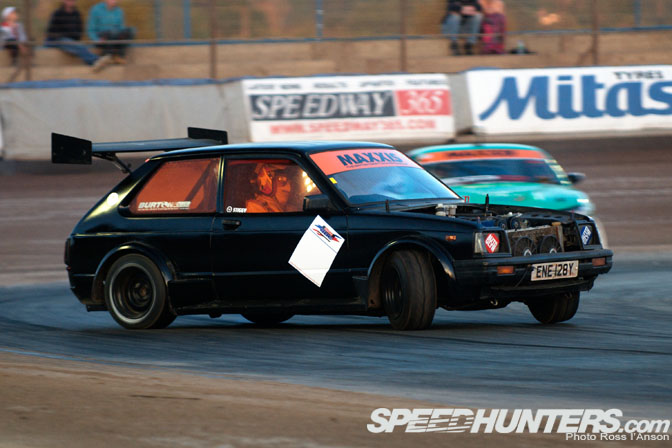 …but I just had to show a photo of this Ford Anglia touring car. It even smelled like the '60s!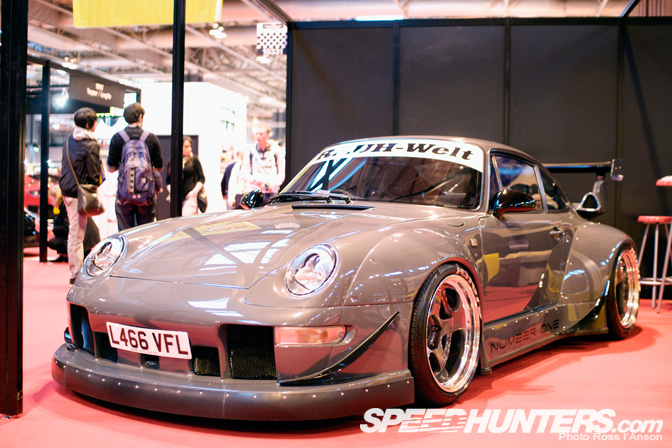 The RAUH-Welt Number One was in attendance and drew huge crowds each day. Just to get a clear shot of it meant getting into the show just as the doors opened!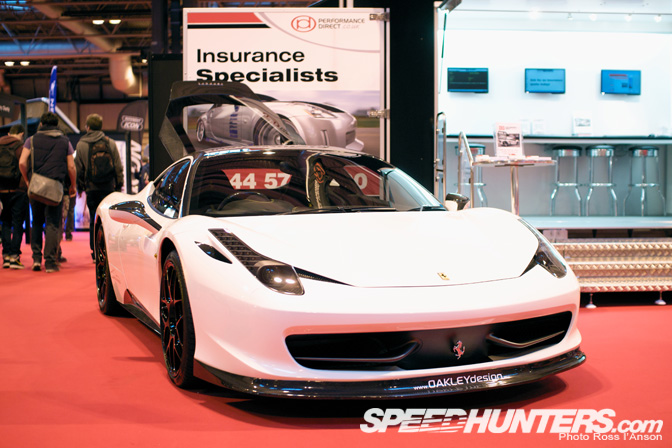 With so many Ferrari 458 Italias at the show it almost felt like they were common-place. I don't know if it's a good or a bad thing to be blasé about thoroughbred Italian supercars…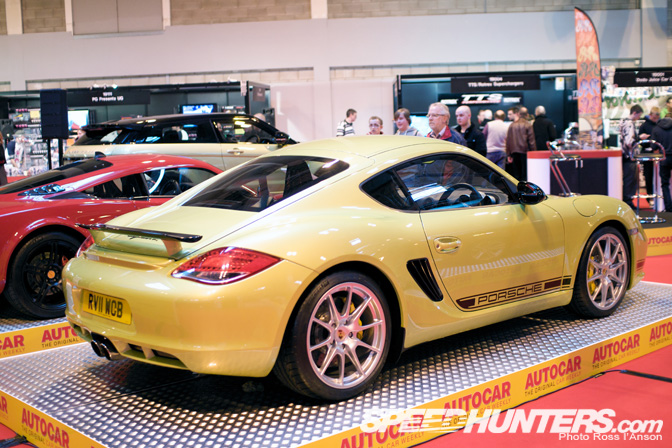 Autocar Magazine had the Porsche Cayman R on their stand. I have never been a fan of the Cayman if the truth be told, but I love the nod back to Porsches of old in the form of the door decals.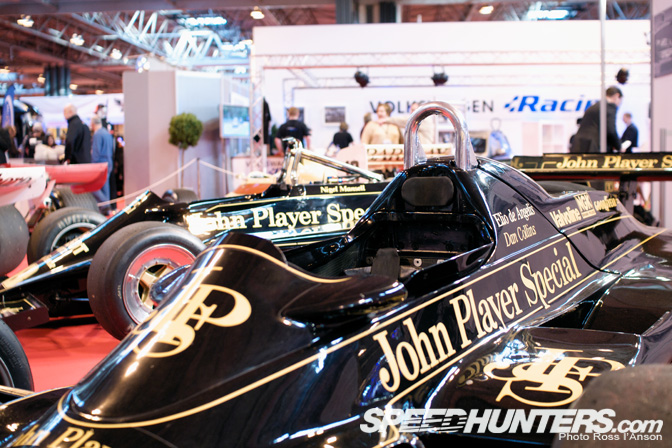 There was an incredible display of classic racers on show courtesy of the FIA Historic Formula 1 series.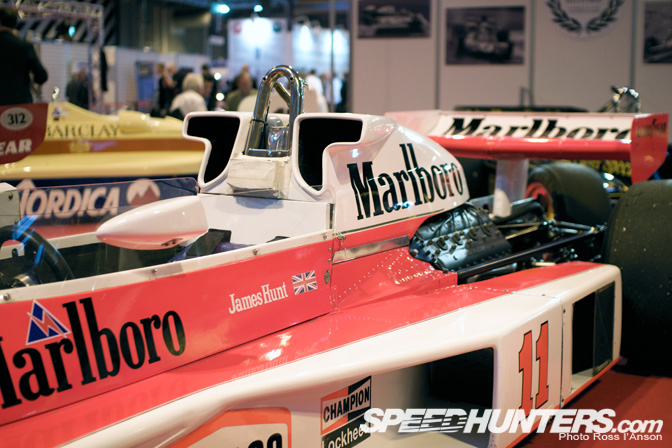 On the countless laps of the show halls that I made, I always found myself back at the historics stand staring at the cars I used to watch on TV when growing up.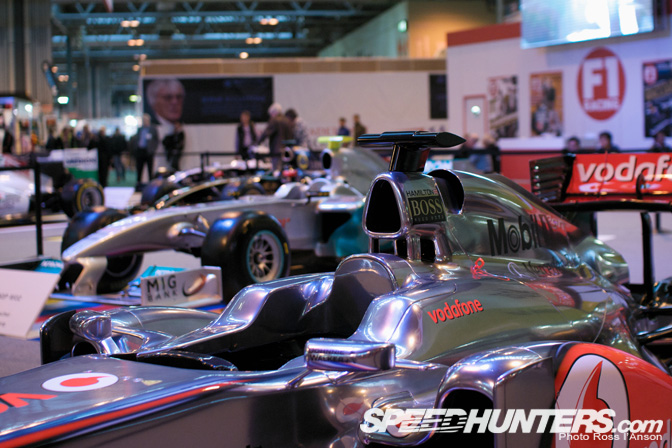 It's quite a stark contrast when compared to the latest evolution of the breed.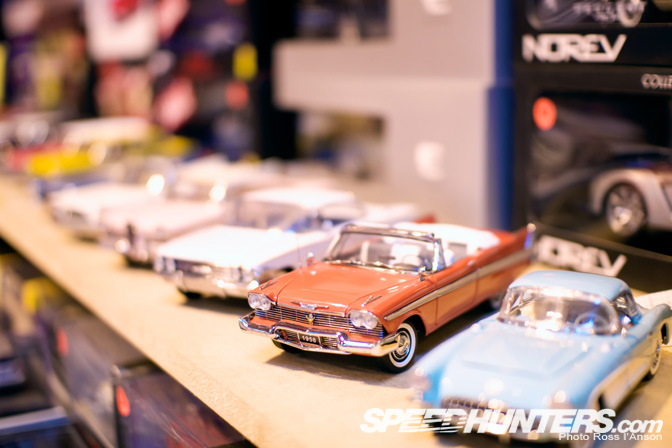 In amongst the real cars there was plenty of opportunity to indulge in a little die-cast hunting…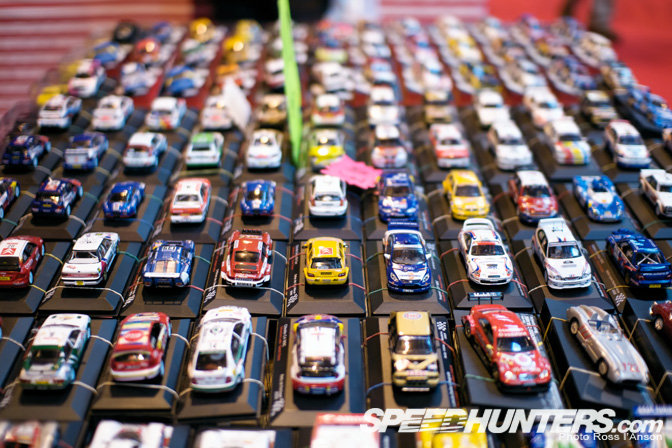 …with thousands to choose from it reaffirmed my resolution to increase my own personal die-cast collection this year!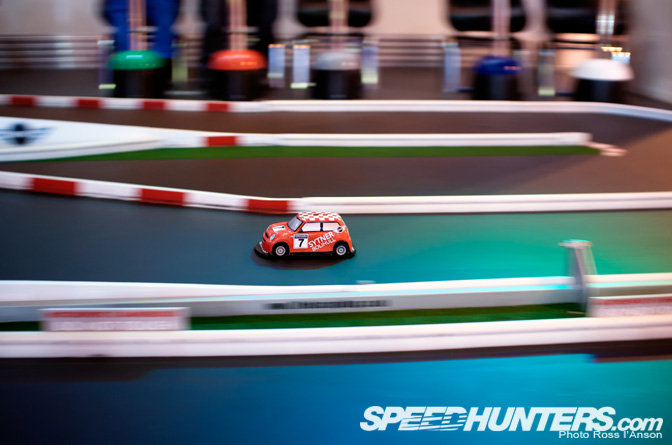 Staying with model cars for a moment, an amazing track was set up within the Performance car show where you could race radio-controlled Minis against your friends. This proved to be very popular and great fun to watch, even if after two days it ruined any appreciation I had for Fleetwood Mac's 'The Chain'…  If I ever hear that bass-line again I think I'll scream.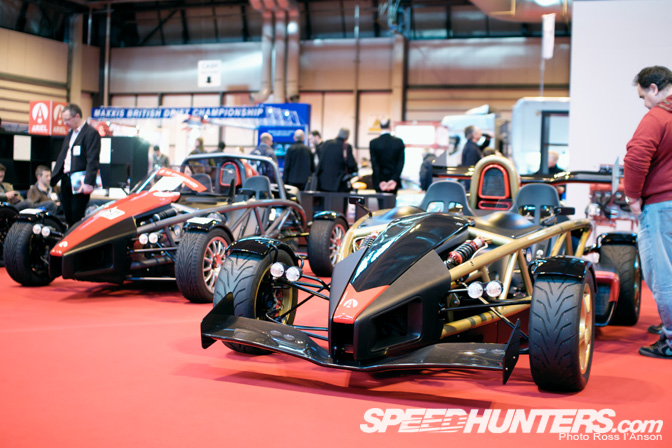 Ariel had a brace of Atoms on display, including the mighty 500hp V8.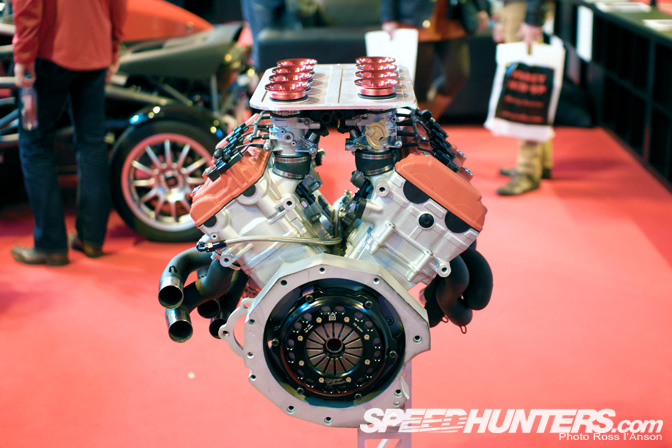 The Atom V8 engine is a work or art! Who wouldn't like this as a feature in their living room? I for one would love it – unfortunately the man from Ariel was less keen for me to take their display engine home.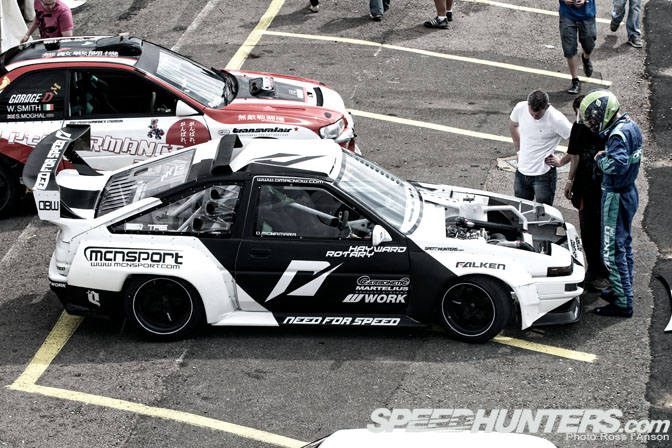 Kit cars can take all shapes and forms. This one, based on an E36 325i BMW, was one I had not seen before. You can pick up a rotten E36 for virtually nothing, transfer all the parts into a Lotus 7-style chassis and you have a budget track-day weapon. And if you really want to scare yourself stupid you could always use an M3 as your donor car!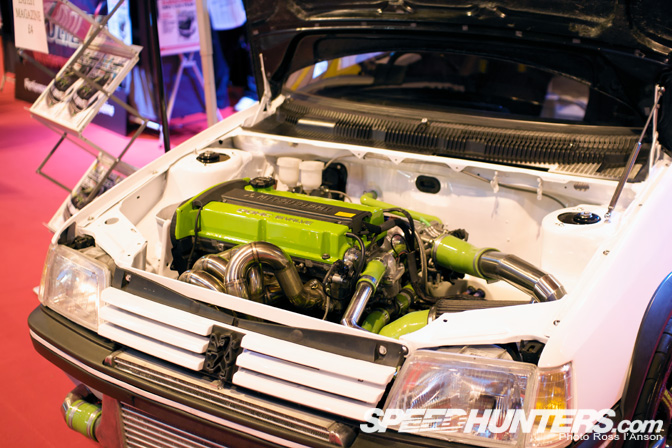 A Peugeot 205 with an Evo VI engine. Not the easiest of conversions but sure to entertain.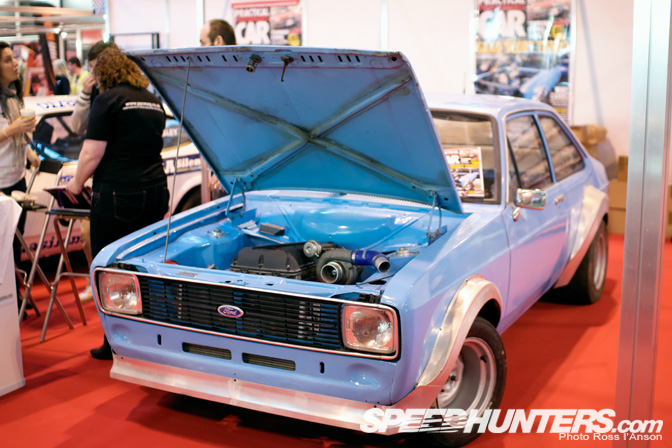 Many engines fit nicely into a MkII Escort, but his one was new to me.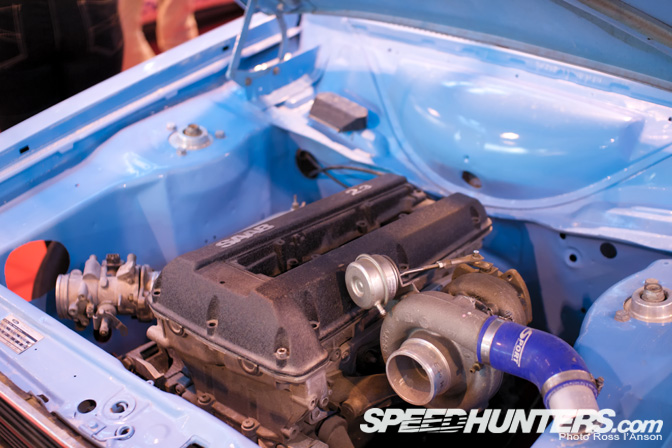 2.3-litre Saab Turbo power – that is a lot of bang for your buck.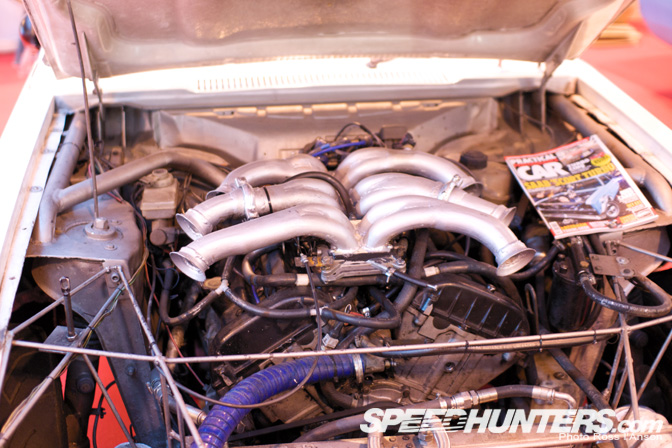 This Mad Max-style intake would perhaps look more at home on a rat-rod than under the bonnet of a MkIII Capri.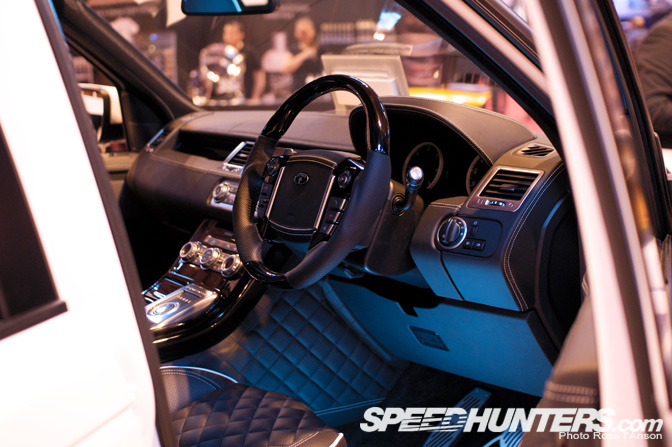 Loving the pimp-tastic bespoke interior from Revere of London.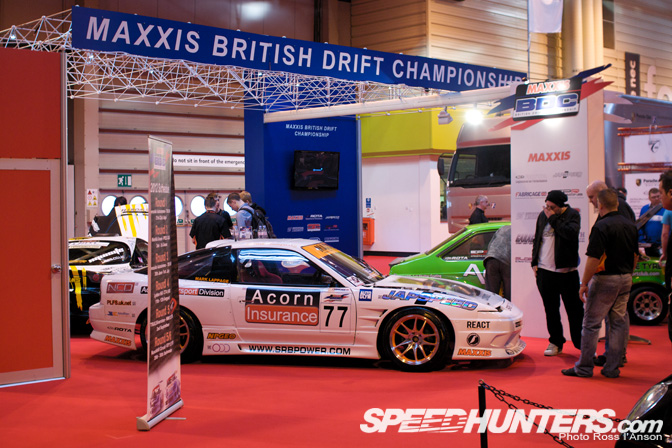 For the first time Drifting had its own dedicated stand at Autosport International. The British Drift Championship were there as ambassadors for the sport – this is possibly the biggest step forward in the evolution of UK drifting we have seen in years.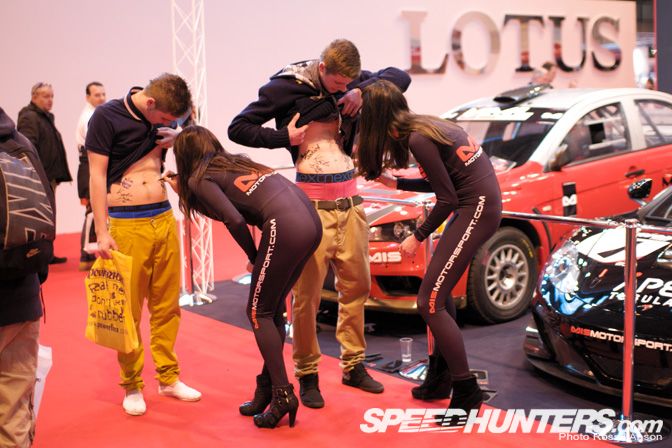 I'll leave you with one of the stranger sights of Autosport international 2012! Plenty more to come over the next few days.
Ross