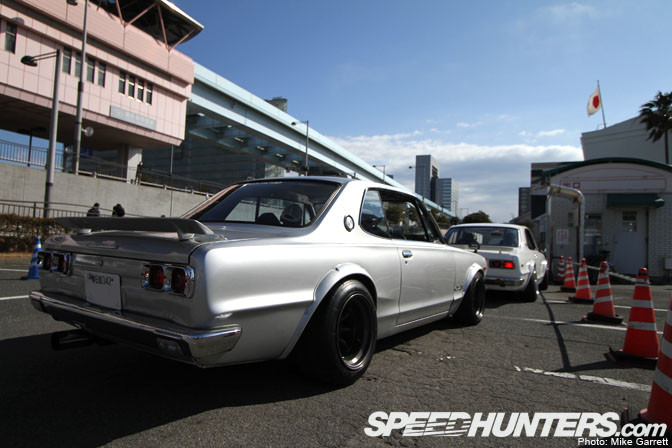 Last fall when I began planning my trip to Japan, I wanted to make sure our visit included some cool automotive events. Tokyo Auto Salon came to mind of course, but being a classic car nut there was one event I absolutely had to see this year – the JCCA New Year Meeting in Odaiba.
The last time I attended the New Year was back in 2009, and ever since I've had the itch to get back for a fix of vintage Japanese motoring.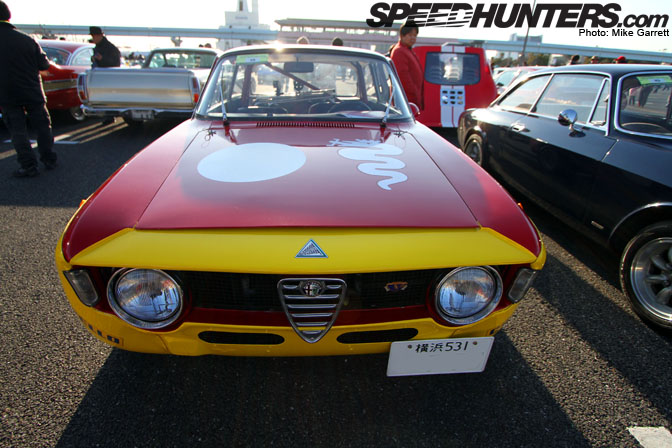 If you remember from our past coverage, the New Year Meet really has two sides with very different personalities. There's the "main event" – which is a gathering of classics from all over Japan. Everything from Toyotas and Alfas to finned Plymouths.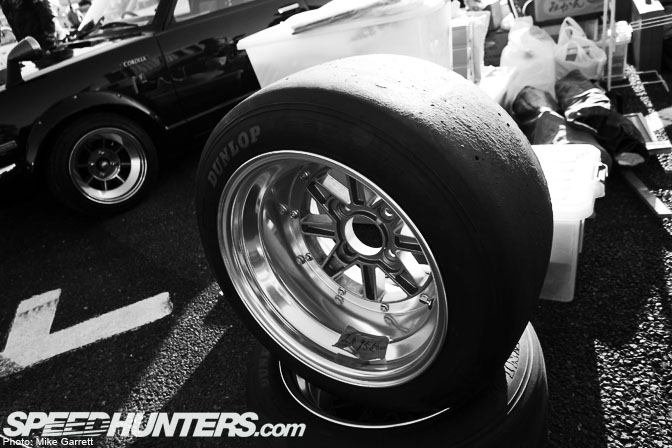 There's also the huge swap meet full of rare parts, collectables, and other goodies. Extremely dangerous territory for me…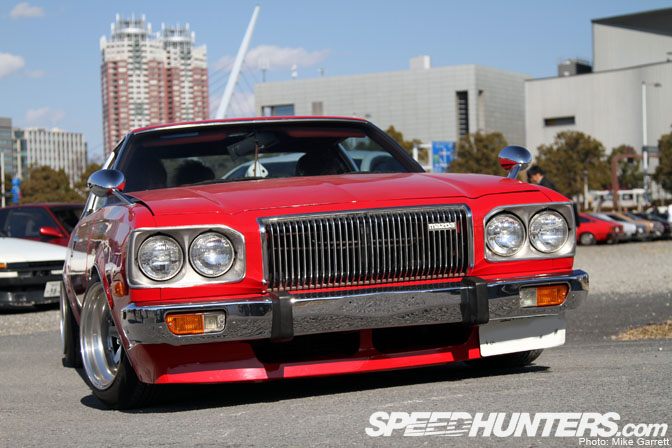 Then outside of the JCCA event itself you have the parking lots, a completely different experience.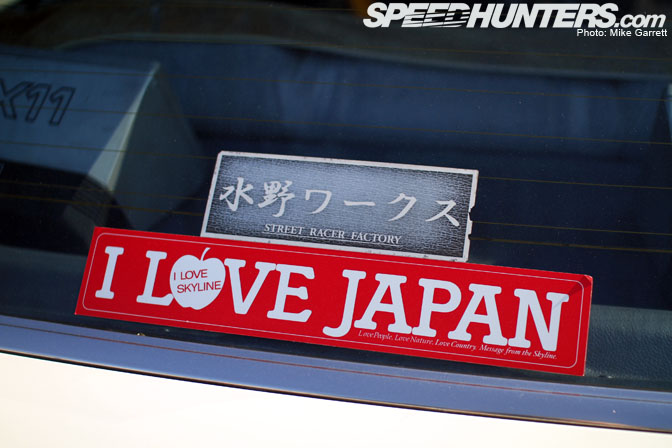 It's here where you see the real heart of Japan's kyusha world – set to the background sounds of side draft carbs, straight pipes, and musical horns.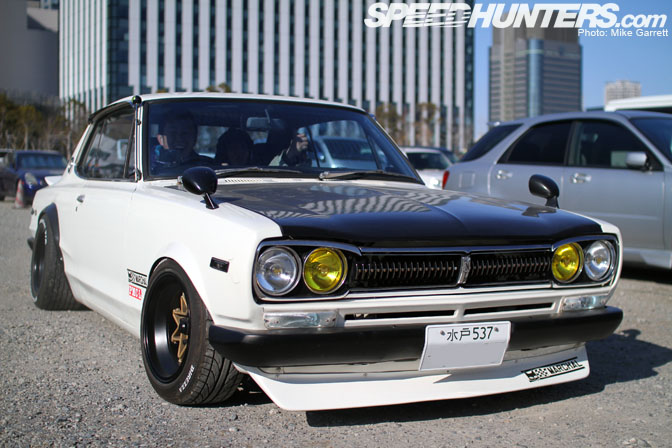 A lot of the people that come to the New Year Meeting don't even go into the main event. For them it's a day full of hanging out and talking cars in the parking lot. This shakotan Hakosuka that rolled down from Ibaraki is just one of the gems found in the parking lot this year.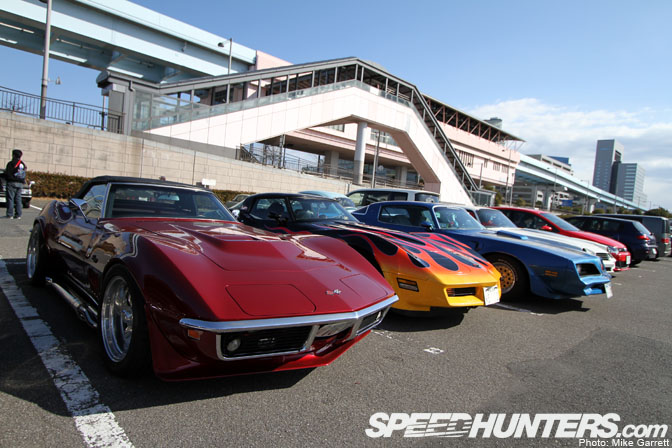 No matter what your taste in old cars is, there's something to love at the New Year Meeting. Whether it's American cars, or amesha as they are known in Japan…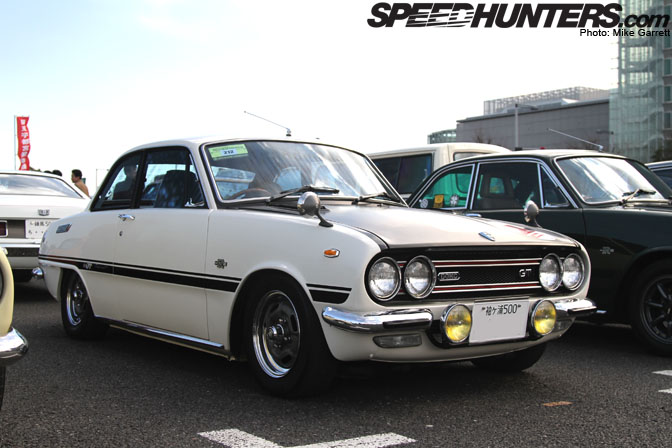 …or rare domestic classics like this Isuzu Bellett 1600 GT-R.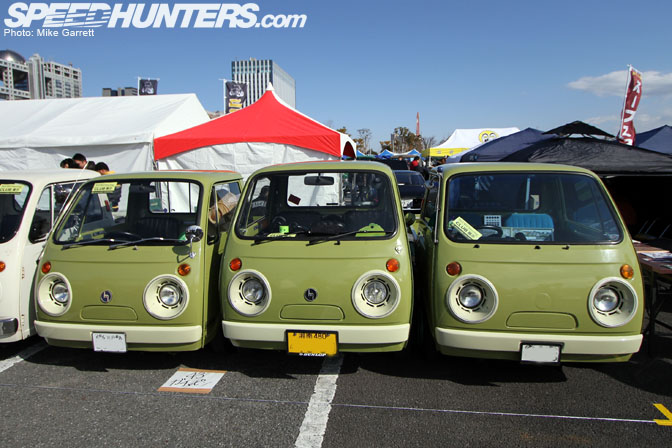 As you can see, they pack them tight at the New Year Meeting. This trio of Mazda Porter Cab trucks belong to the "Gachapin Research Club". If you've ever seen the famous Japanese character you'll immediately see the resemblance.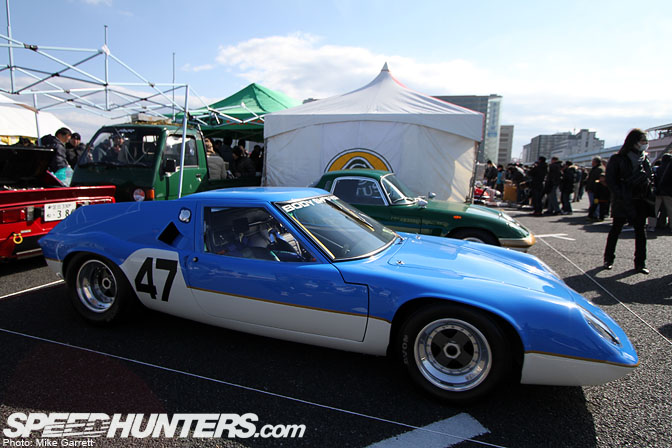 Technical Shop Happy's stunning Lotus 47GT – capable of lapping Tsukuba Circuit in 56 seconds!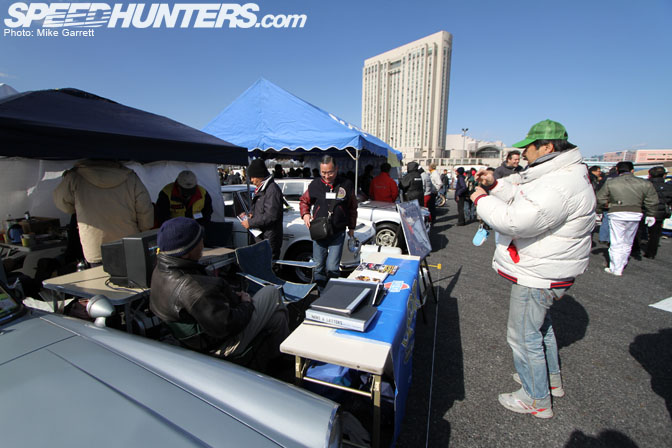 The overall atmosphere at the New Year Meeting is great. Despite the cold weather, everyone is friendly and laid back. There's no attitude and no ego to be found.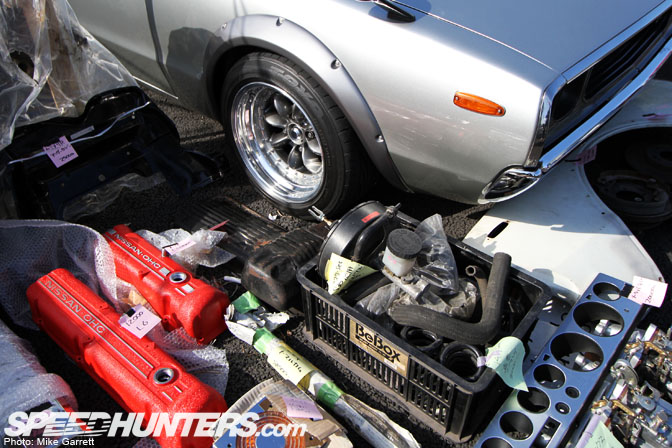 I ended up spending lots of time browsing through the swap meet I was thinking about putting together a separate post on some of this swap meet goodness. Good idea?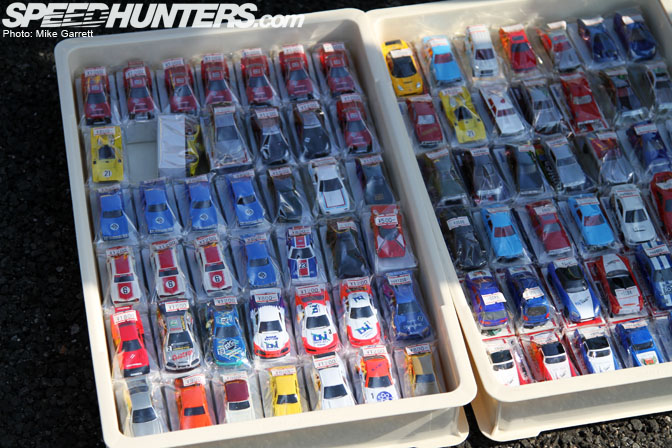 Diecast fans could spend hours just looking through all the scale cars for sale at the New Year Meeting – completely ignoring any of the life size models.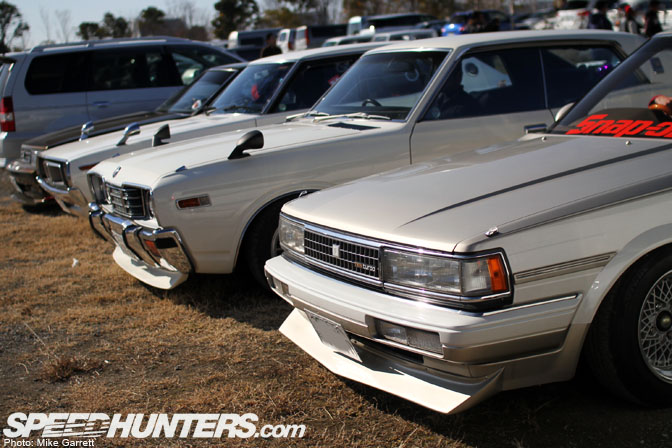 After the swap meet it was off to the parking lot to catch the parade of machinery rolling in and out.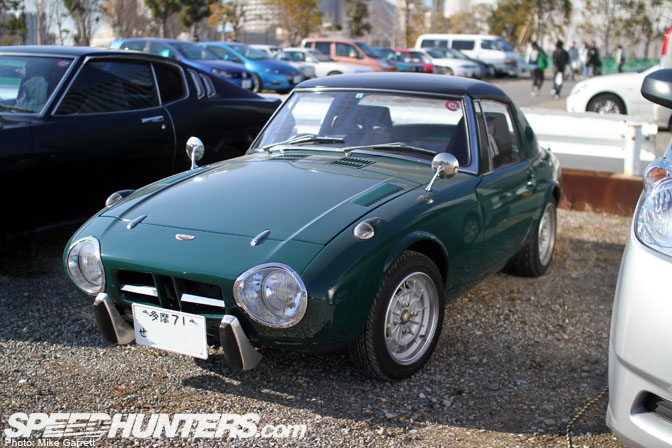 There was everything from certified classics like the Toyota Sports 800…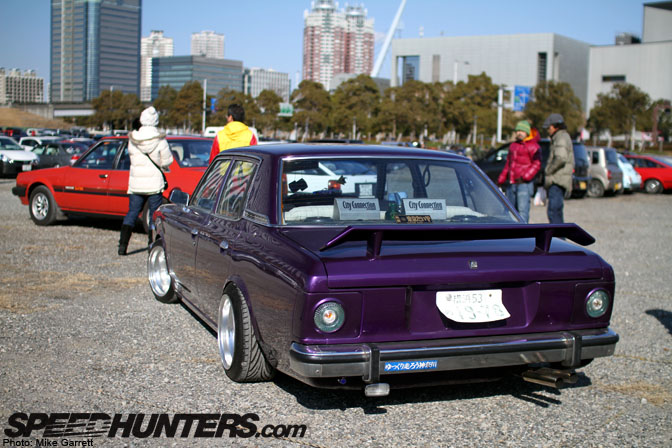 …to waves of lowdown street machines from all over the Kanto area. The New Year Meeting parking lot is the place to be.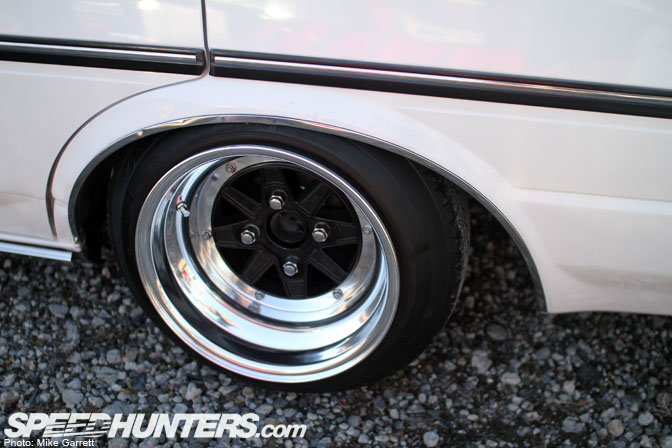 Even though I'd been to the New Year Meeting a couple times before, I still wasn't prepared for the sensory overload that it brings.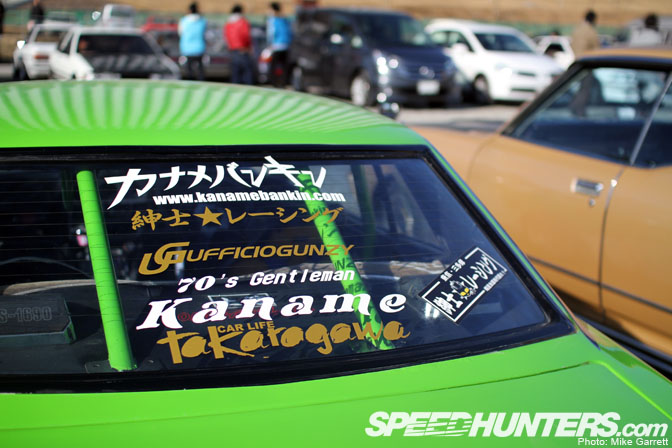 This is absolute heaven for those who love kyusha culture.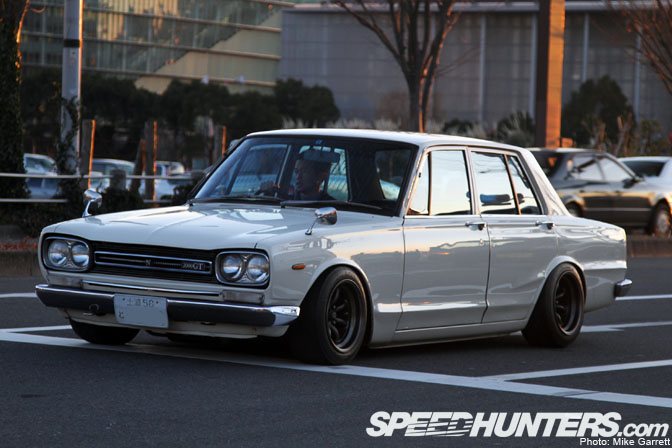 By the time I was done shooting it was already dusk and the event had pretty much wrapped up.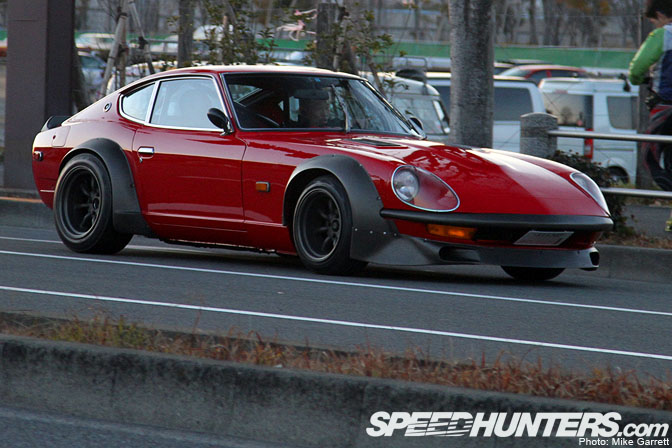 I'm glad I stuck around though, as I had a front row seat to watch everyone head home in their nostalgic machines.
Alright then, now that we've had this quick little intro I'll be moving on to my detailed my look at the magic that was the 2012 New Year Meeting.
Stay tuned!
-Mike Garrett