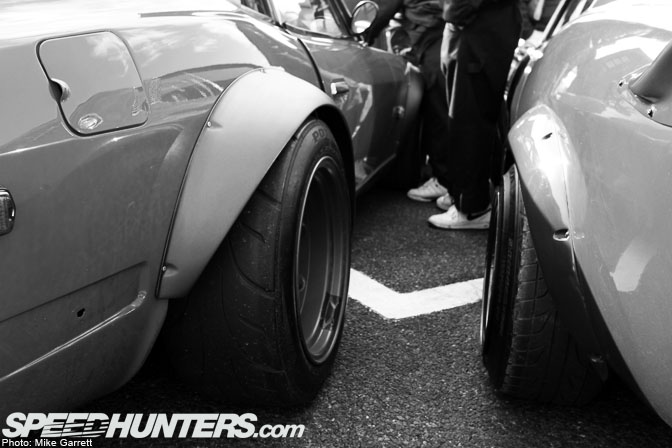 As we begin our look through the 2012 JCCA New Year Meeting, let's go ahead start off with a look through the main show itself. The parking lot is great mind you, but that doesn't mean the official festivities are to be missed. Not by any stretch.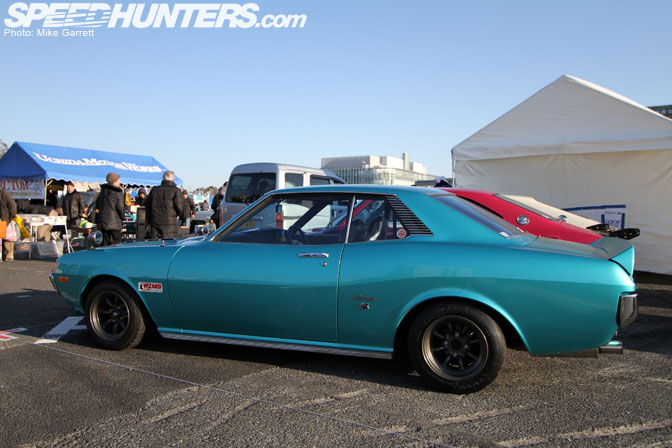 A big part of the showgrounds are dedicated to classic car clubs from all over Japan. Tokyo's Team Wizard was out with a trio of vintage Toyotas, including this lightly modified TA22 Celica 1600GT. Perfection!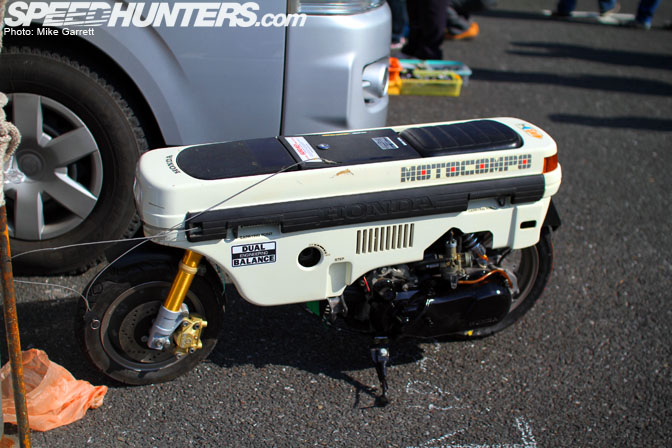 The foldable Honda Motocompo scooter was originally designed to fit in the trunk of compact cars like Honda City. As you can see, this one's been worked over with a front disc brake and other goodies.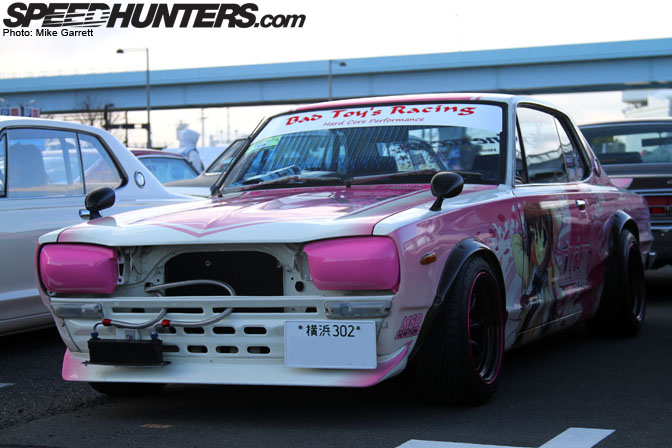 Yes, that's an itasha Hakosuka Skyline you are looking at it. Even if you aren't feeling the Da Capo II graphics, it's still a very well done car.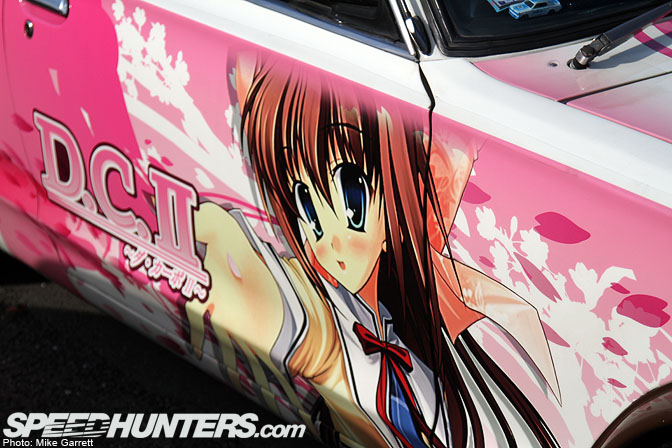 Purists need not worry anyway, it's only vinyl!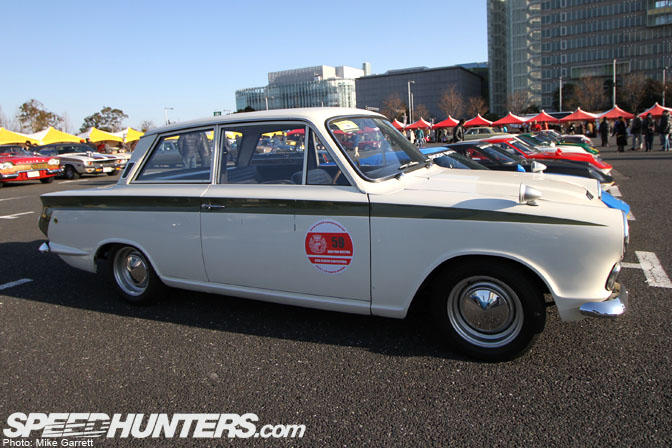 A beautiful Cortina Mk1 standing tall over a row of Europas.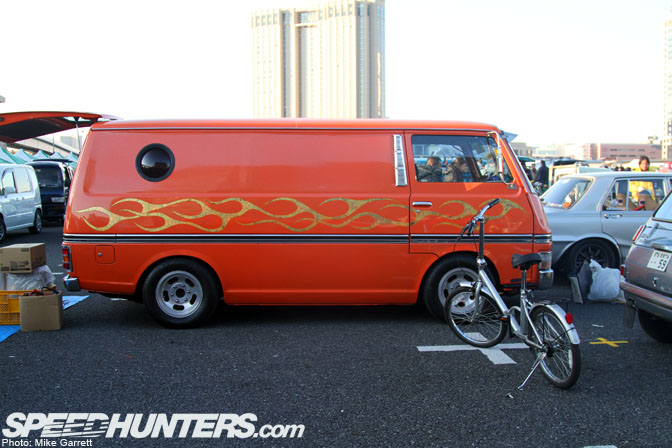 A lot of the swap meet folks were carrying their goods in some cool machines – like this groovy old box van on slot mags.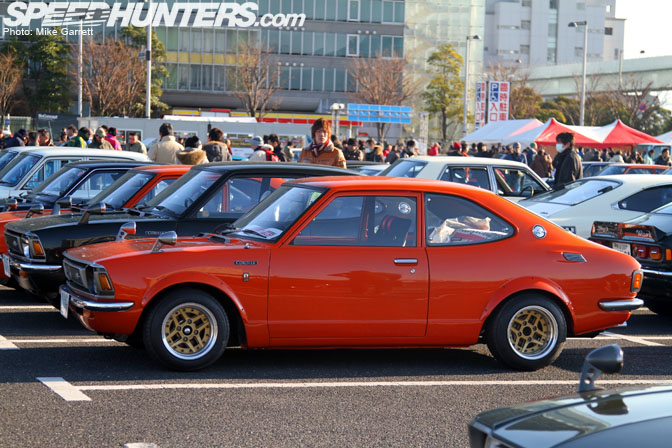 You can always count on seeing bunch of perfectly restored TE27s at the New Year Meeting. This Levin was just one of many.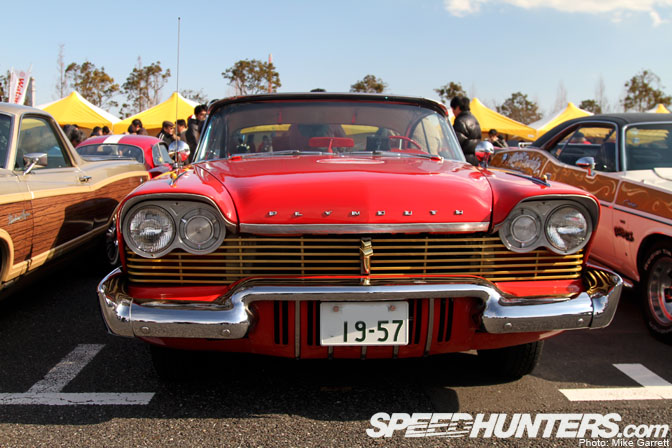 This '57 Plymouth out of Saitama is a New Year Meeting regular. I can only imagine how fun it must be to cruise this finned beauty down the streets of Japan.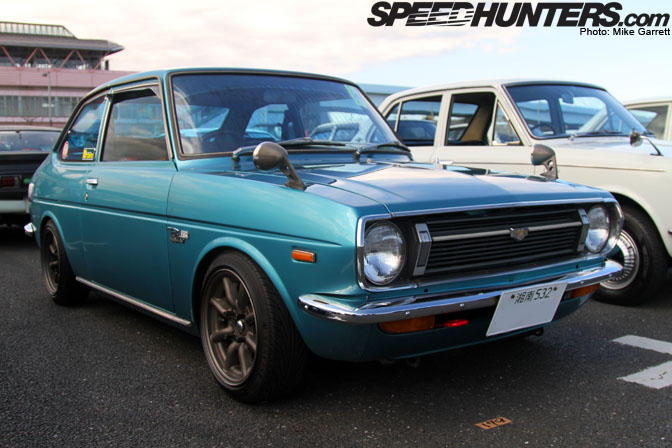 A somewhat overlooked Japanese classic is the Toyota Publica. This KP31 is set up perfectly with a Solex-fed 3K motor under the hood.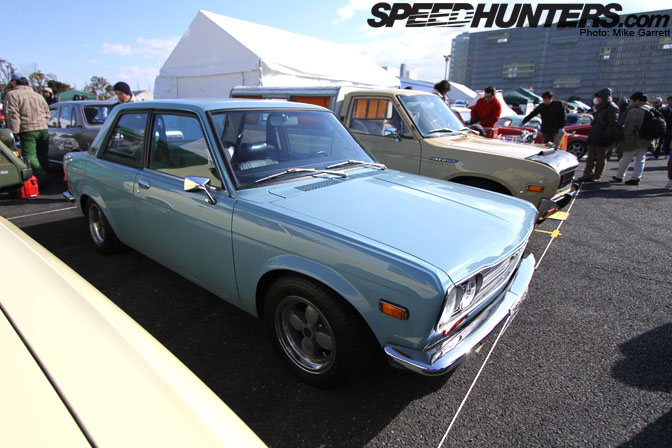 You might be surprised at the number of left hand drive US-market cars you find in Japan. Here we have a retro style Datsun 510 sitting on classic American Racing Libres.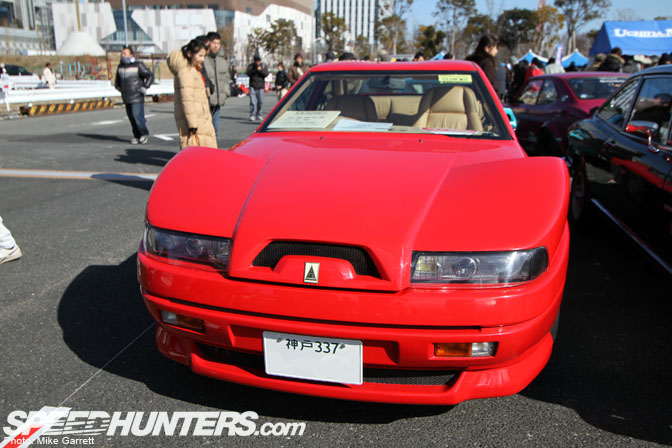 Say hello to the Zagato Stelvio – that strange car that Autech built using an F31 Nissan Leopard as a base. Under that bulging hood is a turbocharged VG30DET V6.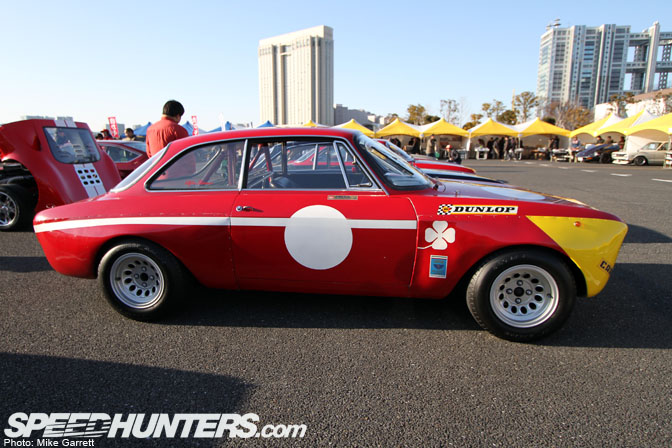 It's always a good time for an Alfa, especially when it's a GTA wearing overfenders.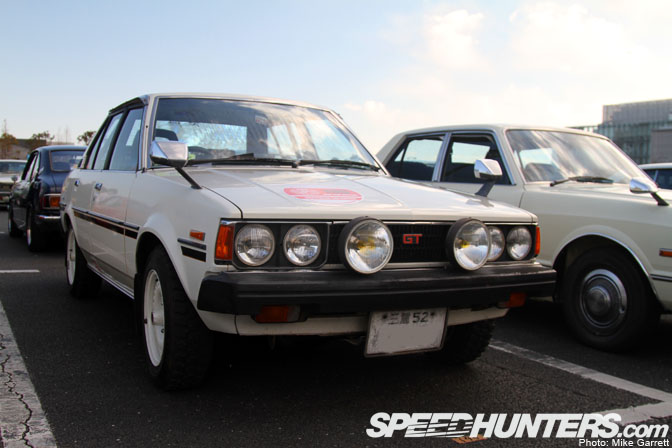 This 1980 model TE71 Corolla 1600GT is one of the newer models you'll find inside the New Year Meeting.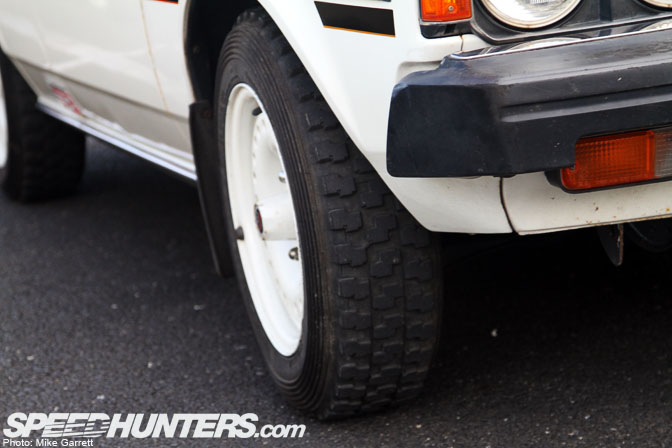 This particular version was done in a rally style, sitting on high on narrow steelies with knobby tires.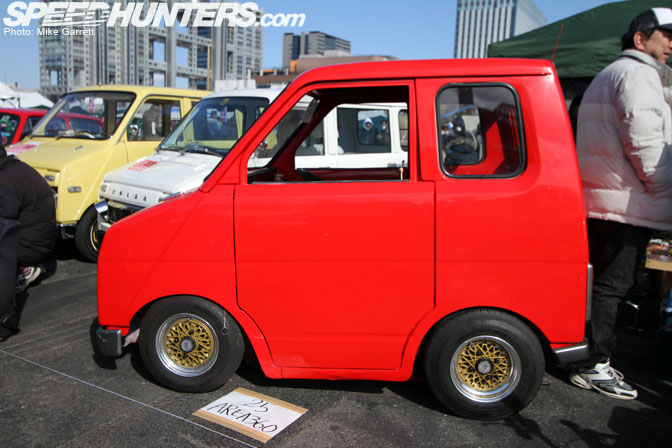 Life size Choro-Q? No, that's actually a shortened Honda Life Step Van presented by the Area 360 Honda club.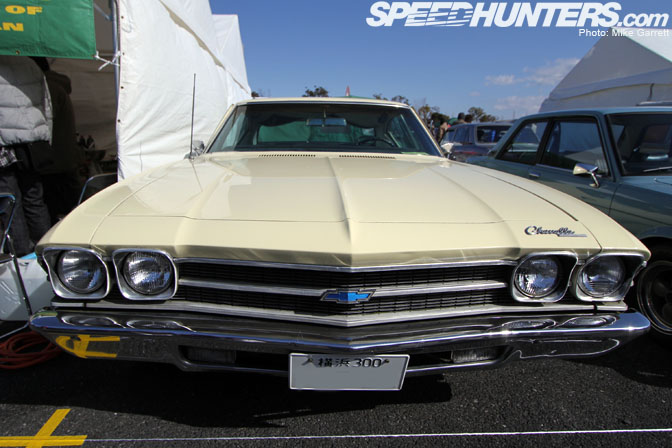 The distinctively American face of the '69 Malibu.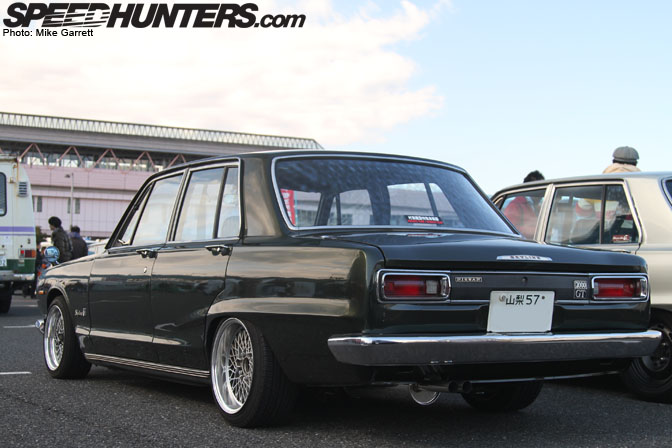 The GC10 Skyline 2000GT looks quite good with its factory rear fender lines intact, no?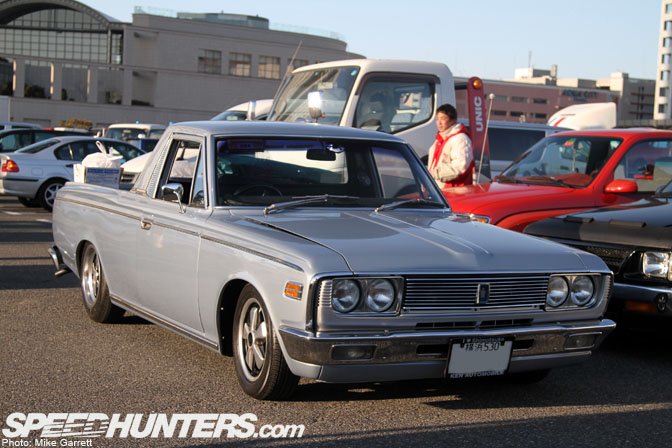 I caught this Crown Pickup loading up after the show.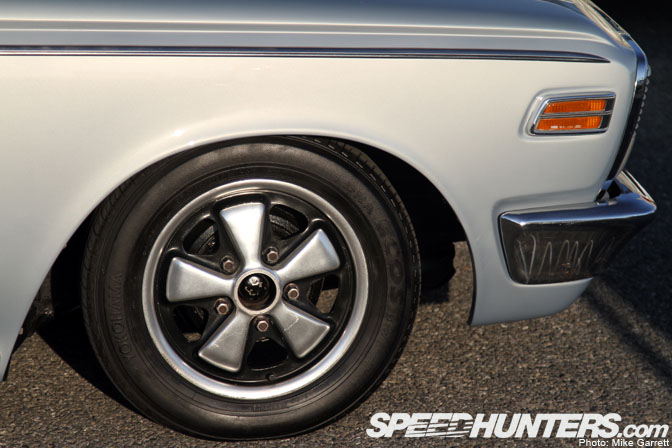 Interesting to see that it's wearing VW style Fuchs wheels. Cal Look Crown?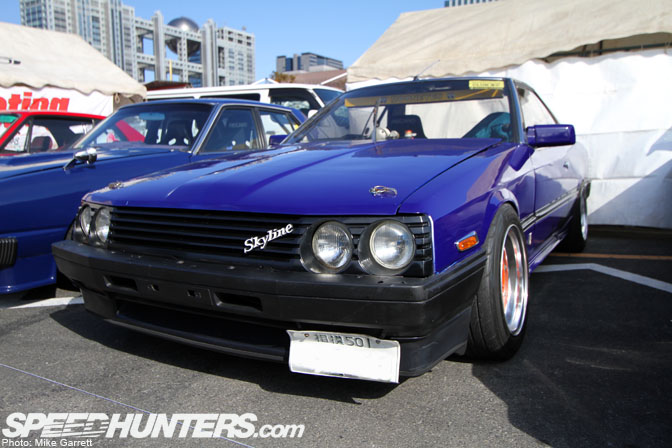 Perhaps the coolest club display of them all was the one from the Skyline Yuushikai contigent. Among the group was this retro-styled R30…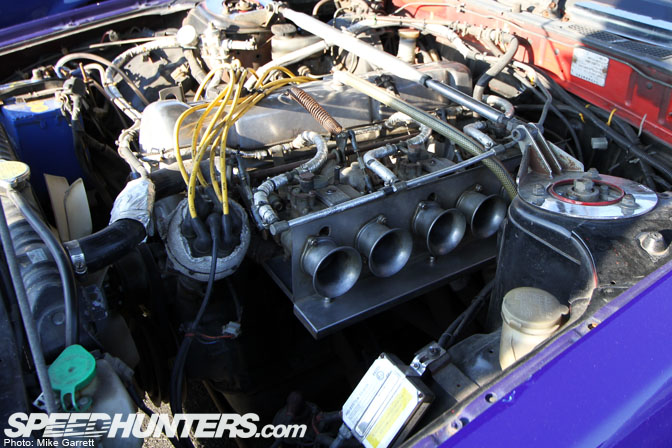 …which was sporting a classic L-series six with sidedrafts under the hood.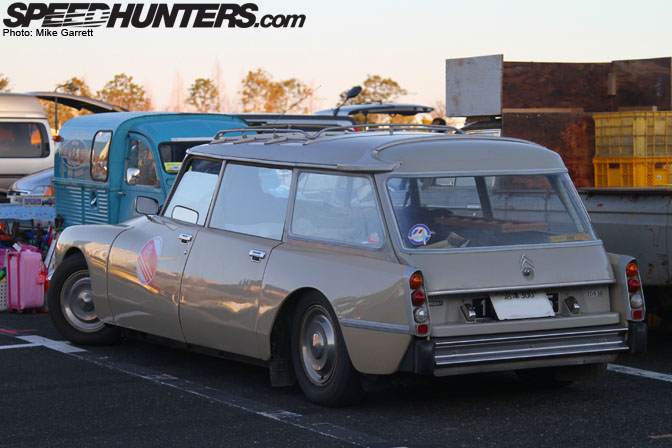 Citroen DS Break hauling goods in the swap meet area. Can't say that I've ever seen one of these before.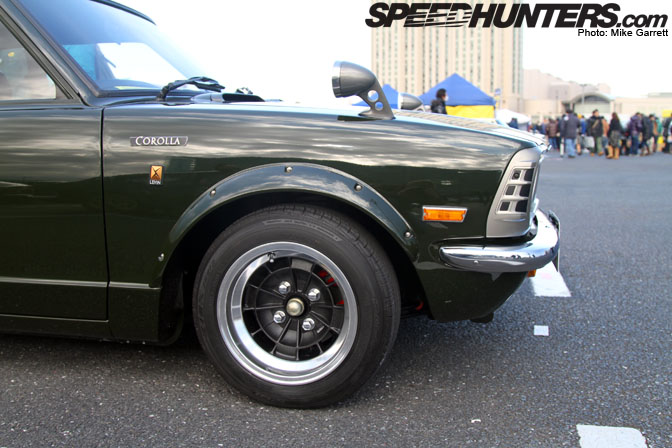 TOSCO wheels plus TE27 – a match made in classic car heaven.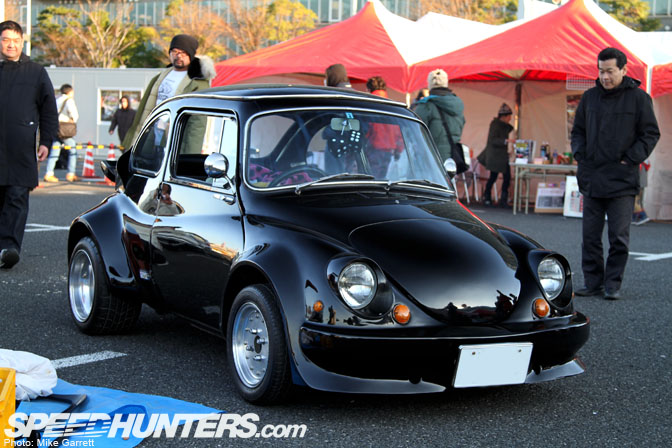 Hey, that's a cool looking Porsche – wait a minute, I mean Subaru 360.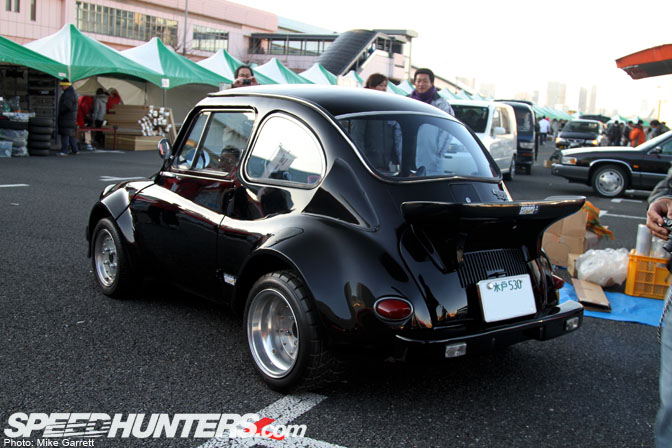 This car was originally created by Japanese TV personality and car freak George Tokoro. How about those staggered 12" SSR Mk1s?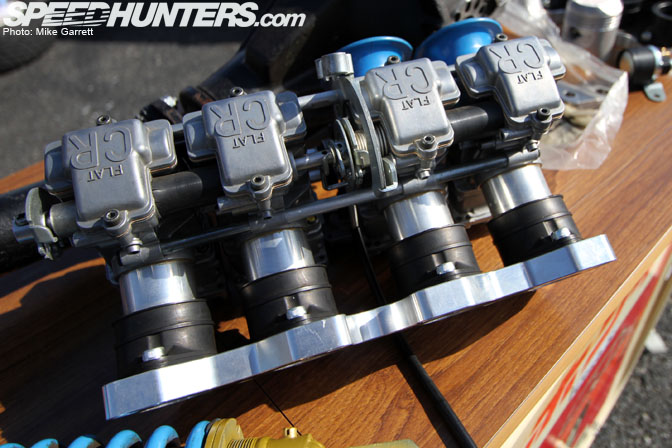 A beautiful set of S800 Keihin FCR carbs in the Honda Sports Club S display.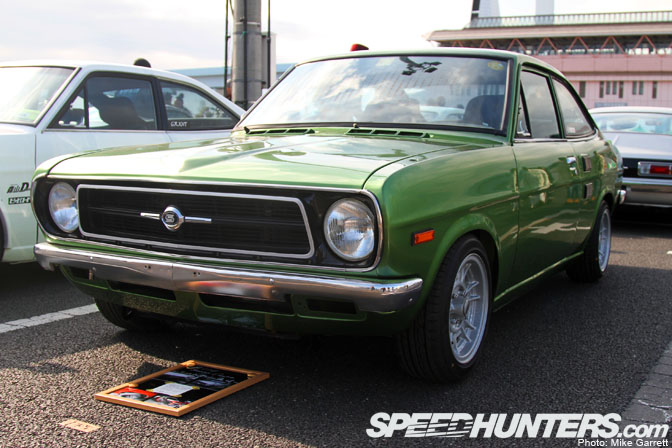 I quite liked the look of this green B110 Nissan Sunny.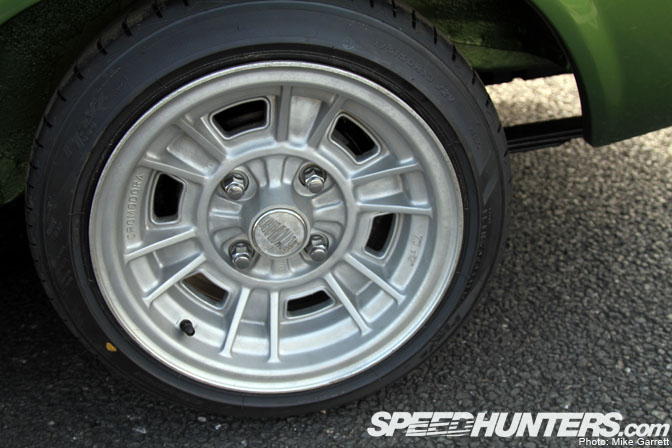 It's not too often you see Cromodora wheels mounted on a Japanese car. I want a set.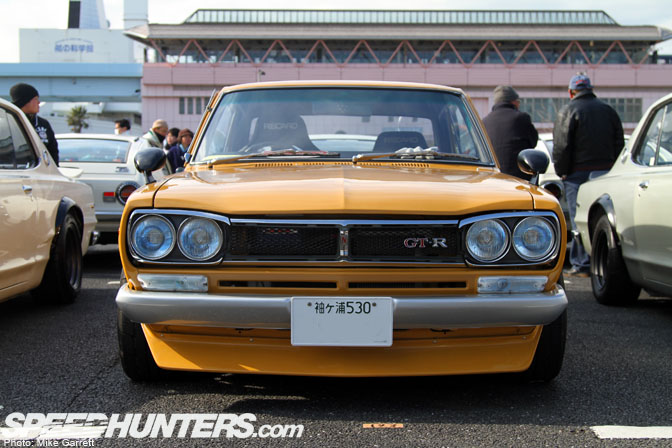 I'll go ahead and wrap up here, but look out for some parking lot coverage coming up soon.
-Mike Garrett