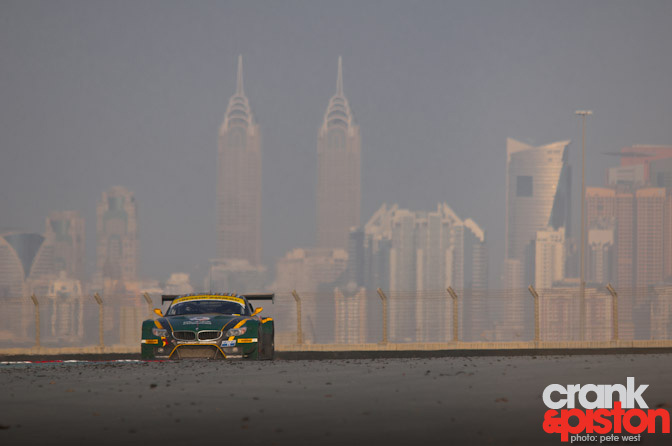 Hello Speedhunters! I hope you've had a good holiday season and are looking forward to the new racing year. I've just returned from the Dubai 24 hours and have written up this driver's blog of my time in the UAE.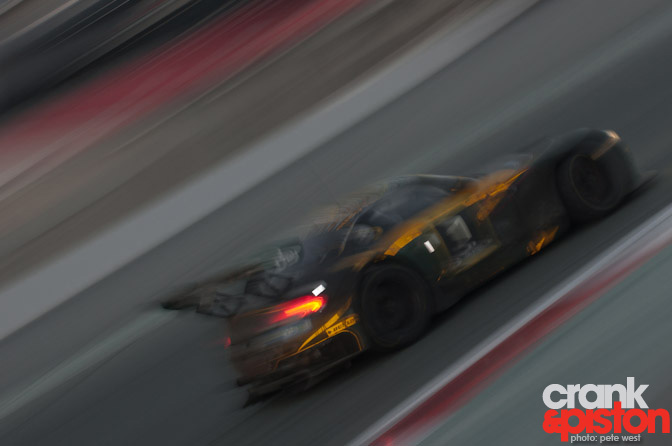 One thing new for this year is that I arrived in Dubai as the reigning champion of the 24 Hours. I knew we had a good chance to repeat the result.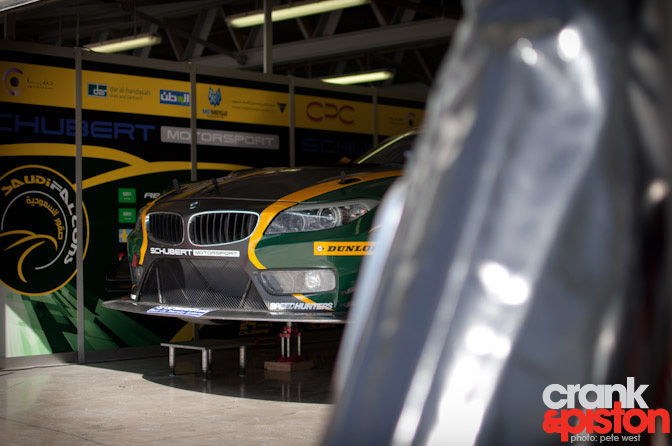 The most important thing with Dubai is the strategy to navigate the Balance of Performance (BOP) rules. As a driver it feels a bit strange to not drive as fast as you can, but on the other hand, everyone has to deal with this so you just had to find the best possible strategy.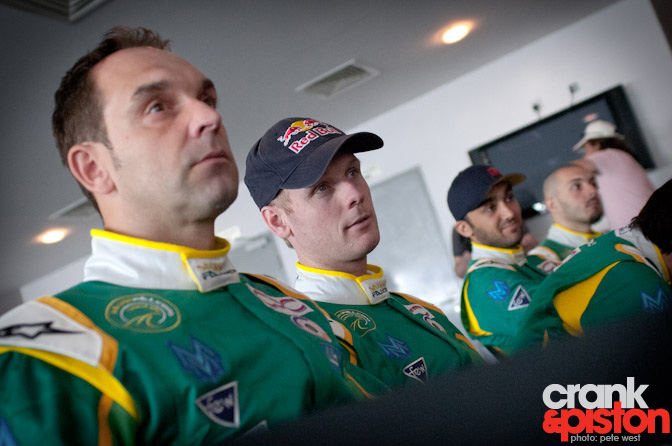 The driver line-up differed from last year, with BMW lending us Jörg Müller to join my 2011 FIA GT3 team mate Abdulaziz AlFaisal and Schubert regular Claudia Hurtgen.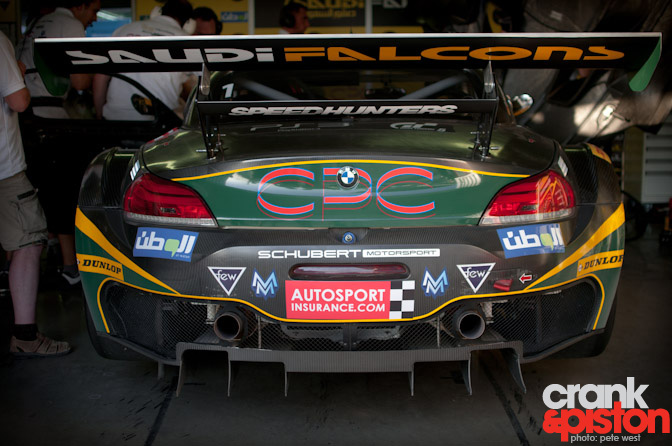 You'll notice that Schubert Motorsport picked up the Saudi Falcons as the headline sponsor for the Dubai 24Hs, with the livery design penned by Speedhunters' Andy Blackmore.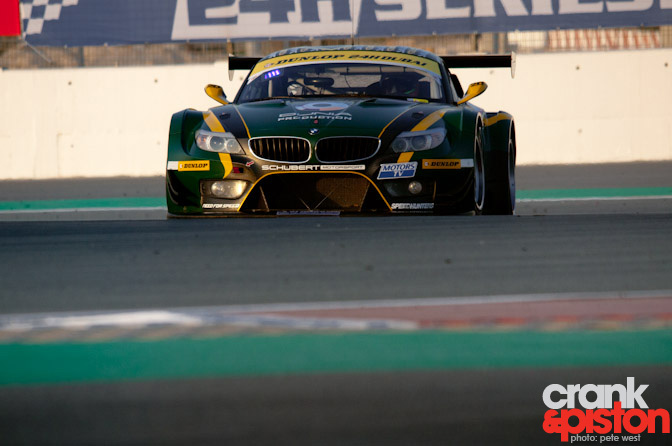 In all honesty, we could easily have done laptimes below 2:02, but because of the BOP (balance of performance) regulations, it would cost us a lot in the race. The BOP works like this: depending on your qualifying times, you'll have a certain reference time that you only can break ten times without getting a drive-through penalty.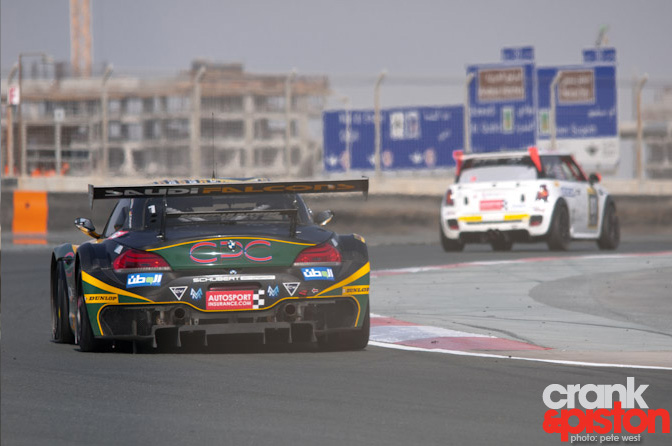 Teams who did a qualifying time below 2:05 would pick up penalties that could harm their race strategy. The first thing was an additional 50kg of ballast in addition to a 5 litre reduction in refuelling capacity at each stop. Further speed penalties included 75 kg ballast, 20mm ride height increases and further refuelling reductions of 20 litres. 
Last year the amount of traffic increased our lap times by a large margin, however that was a result of there being 15 more race entries. After a lot of discussions and calculations, we went for a 2:05 qualifying time which put us 18th on the grid.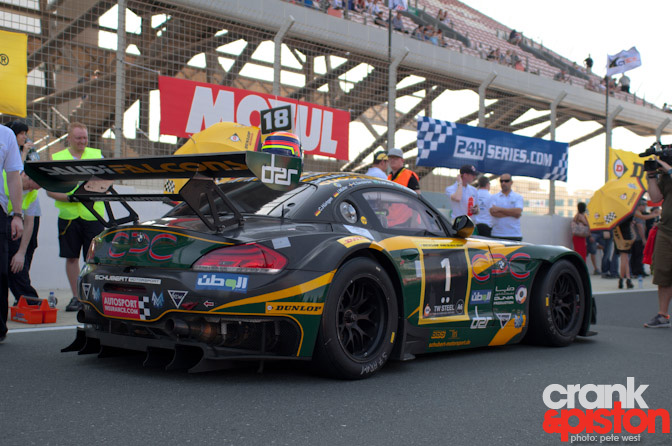 So let's talk about the race itself.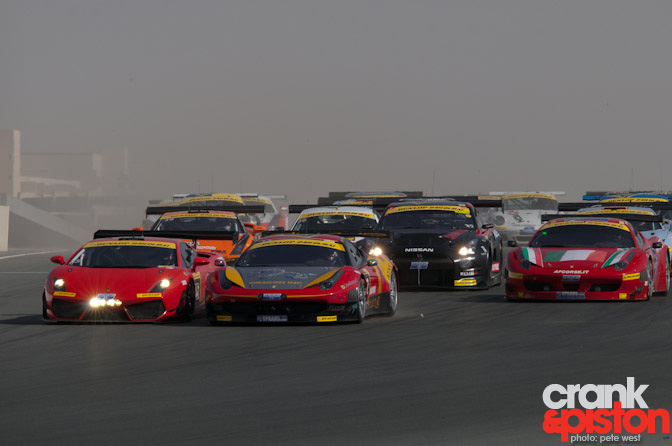 Our race felt good right from the start. Claudia gained around 10 positions in the first stint and we seemed to be evenly matched with the leading Mercedes. A driver that was showing his skills more than others was Bernd Schneider in the Heico cars. I think he did 8 stints in two different cars and all of them where top notch.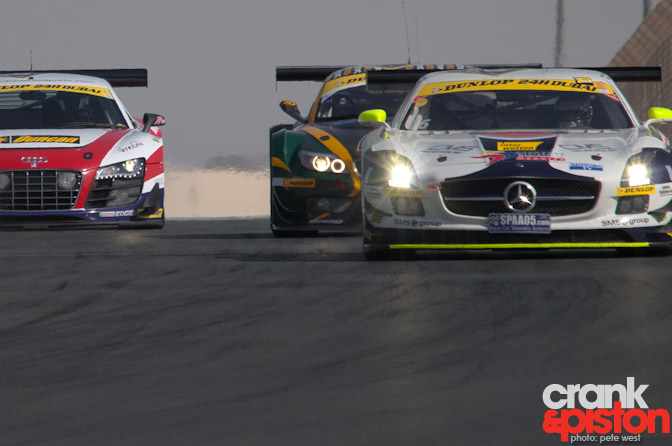 We knew it would be a close battle with Mercedes, so every tenth counted. The #3 Black Falcon Mercedes was a bit slower, but there was a reason for that. When our #1 BMW Z4 GT3 and the two Heico entries dived in for our first pit stops, the Black Falcon car stayed out and continued further. I started to think they were going to do one pit stop less than us in the race. They must have mapped their engine lean, which would result in a big power loss but would also significantly reduce their fuel consumption. 
Our main strategy was now to run as close to the reference laptime as possible and to use the safety periods to outpace their fuel strategy.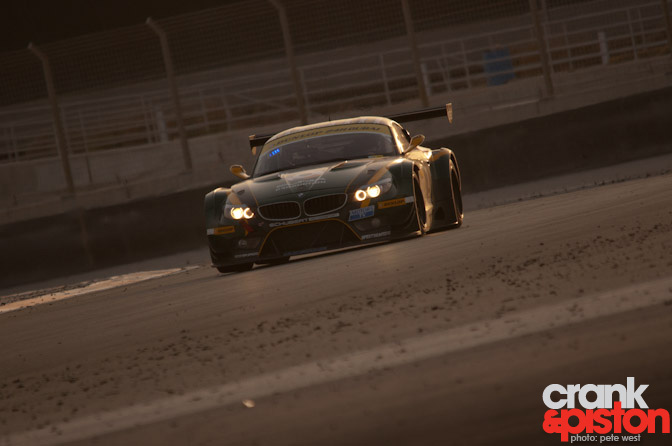 The BMW's balance was great on the softer compound Dunlops. And during the night, it felt I could drive forever. I didn't even feel tired after a 1hr 15min stint. Double stints weren't possible as you were only permitted to have maximum 2 hours driving time.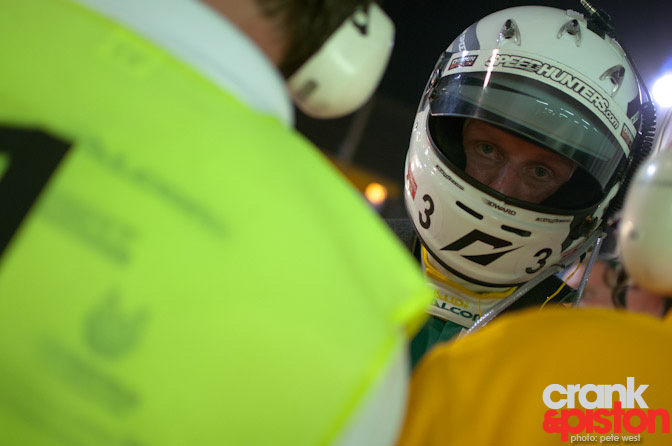 Pitstops are critical as you can gain or lose valuable seconds. We did okay, but the Black Falcon team were much quicker with their stops. We knew we'd have to improve in the next window.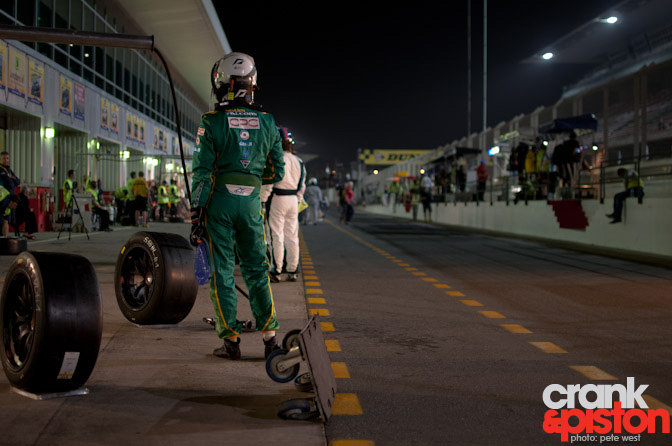 During practice, our fastest pit stop was 17 seconds, however in the race they needed to clean the windscreen in addition to the tire change, so our best was around 21 seconds. We were also hampered because of a cracked brake disc that we had to check at every pitstop.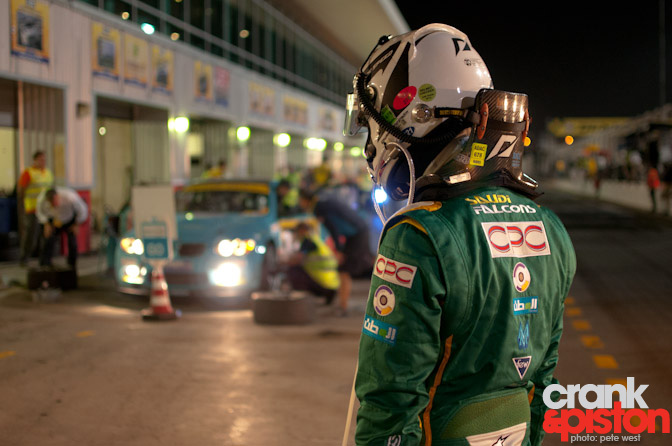 In total I drove for 7.5 hours in the race. Here I'm waiting for my second night stint. I knew we were still in the battle for the win.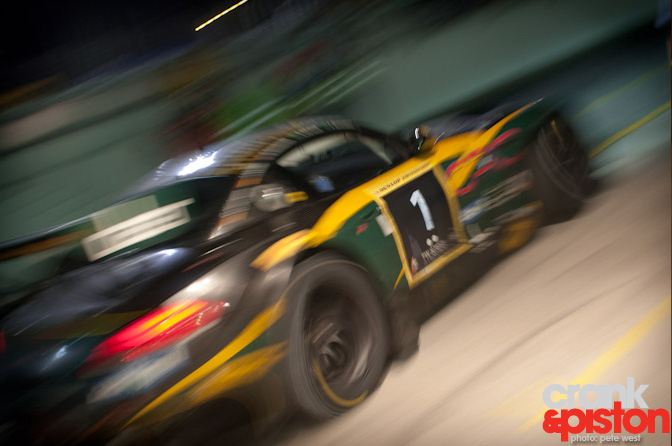 We used a delta time in the car so the driver knew how much was gained or lost in comparison to the reference laptime. However the difficult thing was that the time was set in the beginning when Claudia had to brake quite a lot in the last corner. That was fine, but in the last corner the steering wheel blocked the view of the dashboard, so you couldn't really see it. But during my 180 laps or so I had the feeling I did quite well.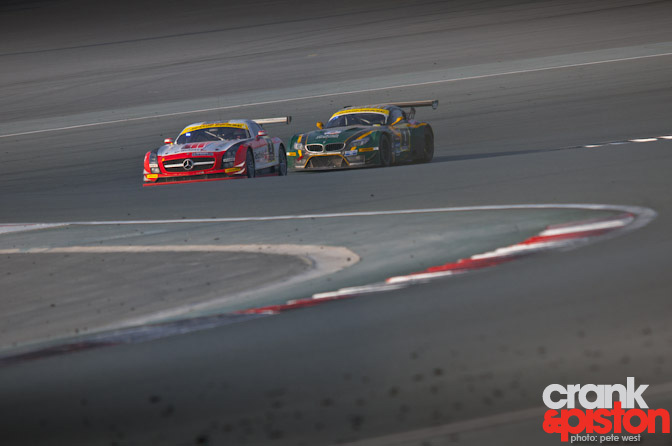 After sunrise, I had a very good battle with Jeroen Bleekemolen. At first I eased away, but I hit a problem when overtaking one of the Nissan 350Zs and had to take a trip into the dirty safety zone to avoid a collision. After this, Jeroen was right there with me. We followed each other tight during the whole stint. And at the end of each lap we both had to slow down to avoid setting a lap time below 2:05. Strange…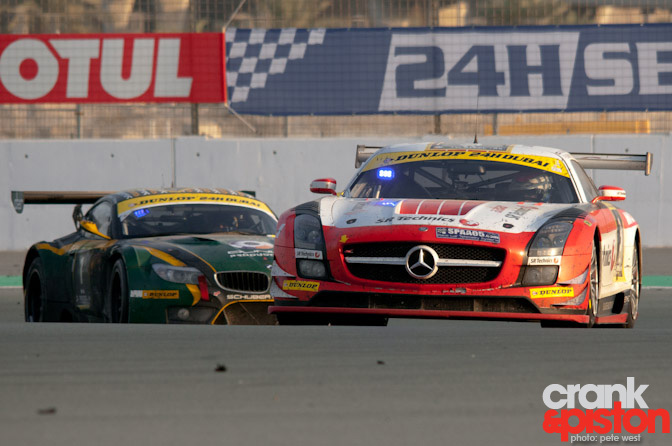 It was a nice battle, but I needed to pass him, so I was a bit frustrated behind the steering wheel after my mistake when lapping the Nissan. Sadly, the chance to fight with him disappeared with a dusty air filter. I suddenly lost all power and the car refused to downshift. It was an easy fault, but one that was hard to understand from the cockpit.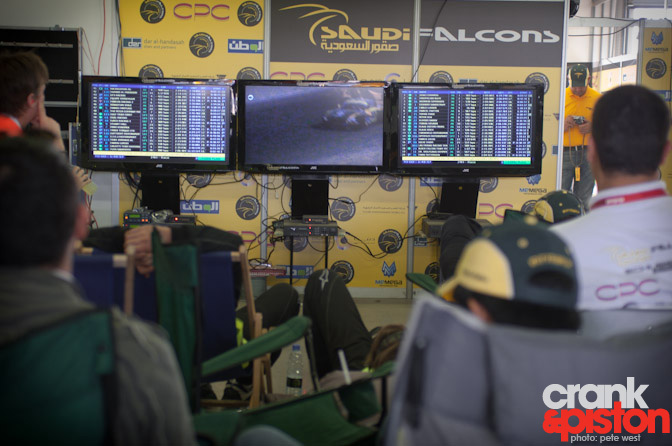 The air filter was clogged with sand and then collapsed because of the air pressue. Later in the race, rubber parts went through the broken filter and blocked the throttle body. When this happened, the blipping function couldn't work so the system refused to downshift. We lost three laps locating and then rectifying the problem.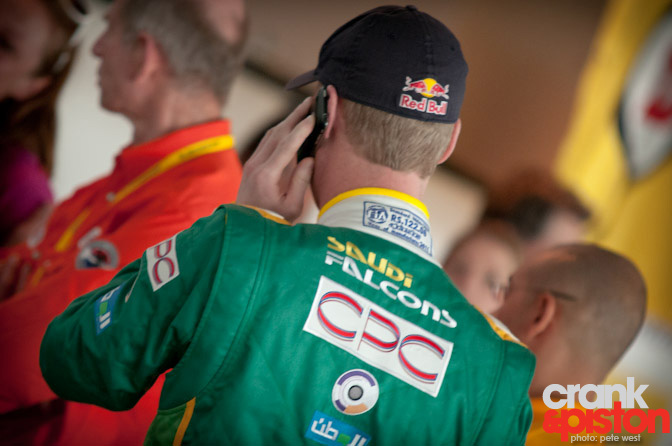 I must admit it wasn't nice to watch the monitors and be in this position with only 3.5 hours to go. Everything rushed through my mind and the only way we'd have a chance to get on the podium was if I did a double stint on the last set of tires. 
 
We tried to do it. I tried to nail every lap as close as I dared to the reference time. With each lap I was reeling in the #16 Heico Mercedes. It seemed to be slow and my engineer Dirk told me to push every single lap. Code 60 appeared and I went straight in for a splash and dash.
On the last lap, the gap had dropped from 50 seconds to three seconds. Five corners from the finish I could see him. I was pushing hard and was two seconds under the reference time. My brain was working hard; not only did I need to pass him, but I would also need to slow down by two seconds without him slipping by. To make things more complicated, my teammate in the #5 Saudi Falcon BMW Z4 GT3 was in the middle of everything as well.
With three corners to go, I was right on his tail. I dived up the inside, but I released the brake a fraction too quickly and I lost the rear, spinning 360 degrees. The chance of a podium went up in smoke. I rolled over the line 8.2 seconds adrift of the podium. I tried, but failed. Fourth place was our 2012 Dubai 24H result.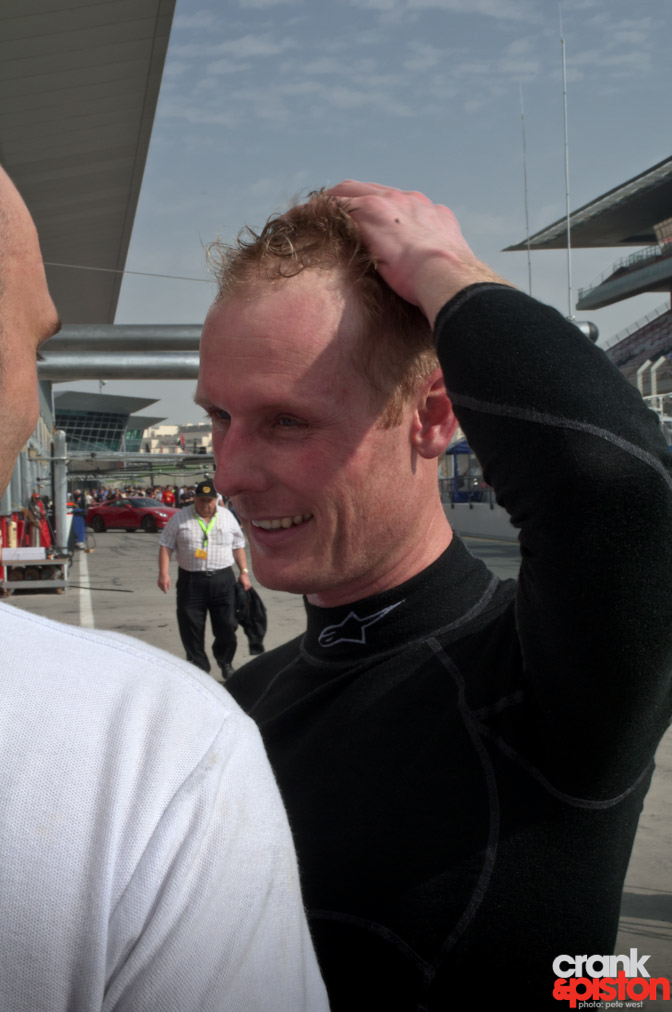 Anyway I was happy to hear that Radio Le Mans thought my driving was comparable to Bernd Schneider's as they discussed the drivers of the meeting.
A big thanks to Schubert Motorsport and the Saudi Falcons. Also thanks to Crank & Piston for supplying the photos!
Edward