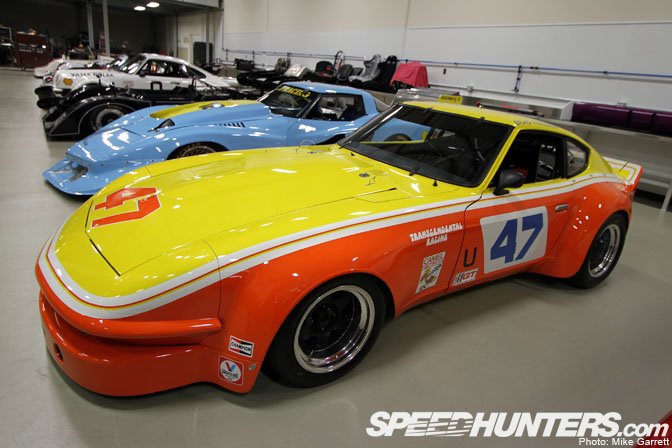 Throughout my tour around Canepa Design, I was overwhelmed with historic race cars from around the world. From Can Am monsters and NASCAR record breakers to Le Mans winners – the selection was incredible. However, among the Cobras, Porsches, and Ferraris, one of my favorites was a lowly old Datsun.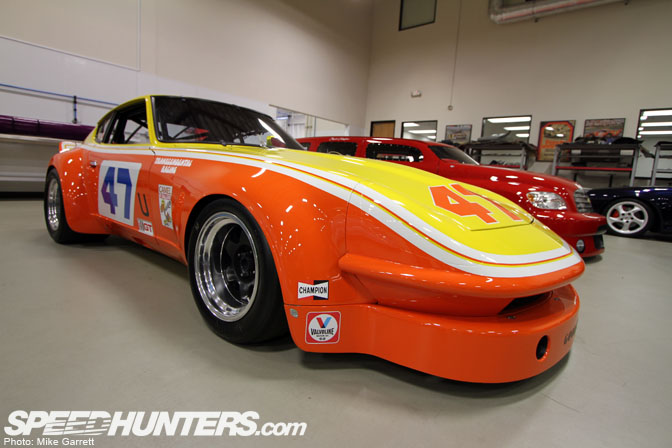 Being a 240Z owner myself, I swooned over the lines of this classic IMSA racer.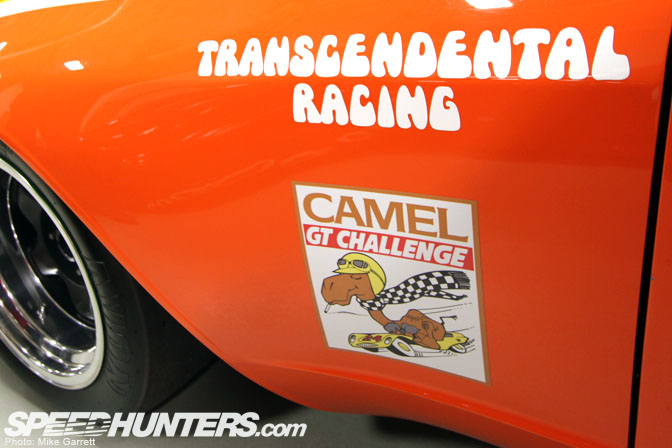 The car was built. campaigned, and driven by Brad Frisselle a his team, Transcendental Racing.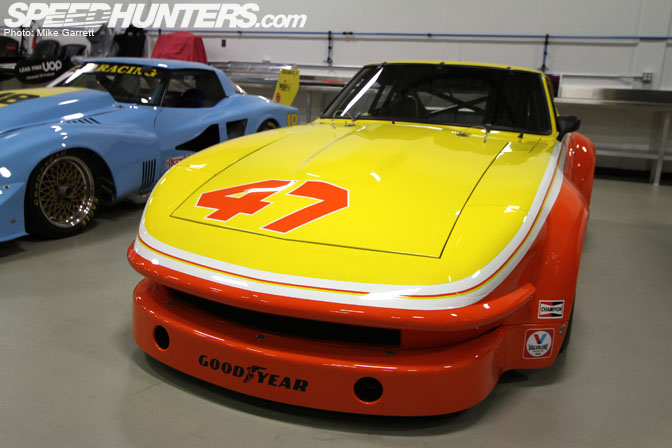 The car originally came to the US as an early 1970 model 240Z before Frisselle and his privateer team rebuilt it into a competition machine for the 1975 IMSA Camel GT season.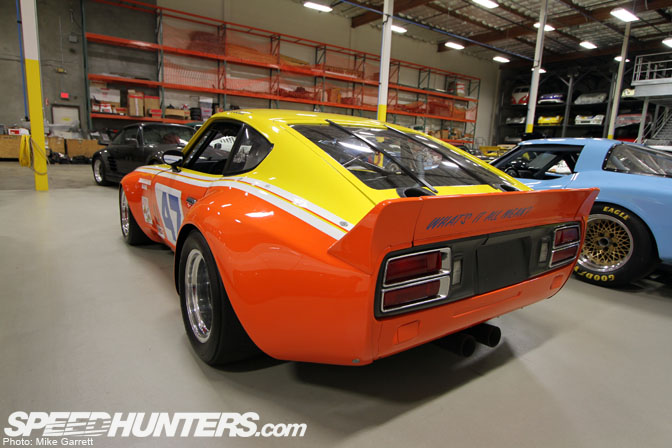 In 1976 Frisselle took the IMSA GTU Championship with this car, winning eight races and even managing to defeat the factory-backed Datsun team.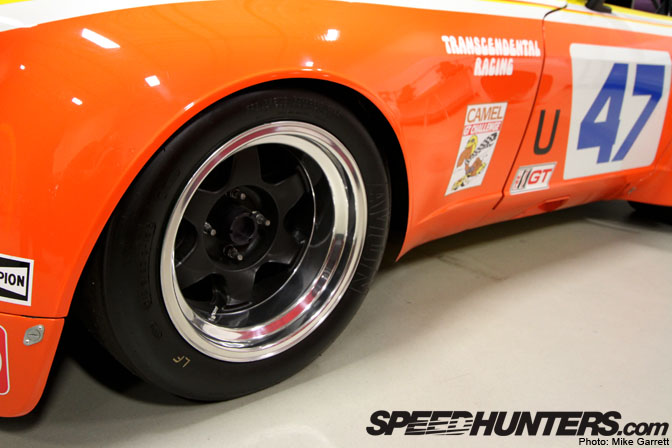 The Z rides on a suspension designed by Mac Tilton – a very competitive setup by 1970s standards, especially for a privateer operation.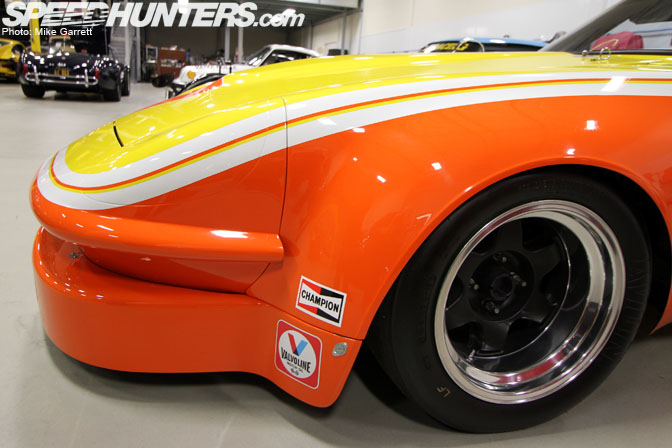 The functional bodywork on the car was designed by Yoshi Suzuka, who made a name for himself as an aero engineer with Nissan. It does look like the front end is based on the factory "G-Nose" kit.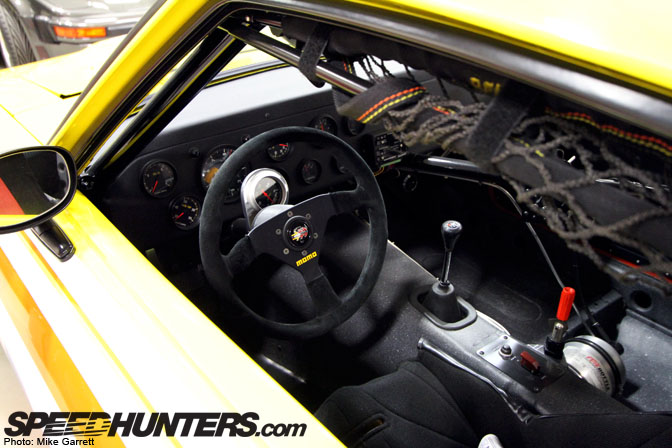 Glancing into the interior, you can see that the factory dash structure has been removed in favor of a race setup.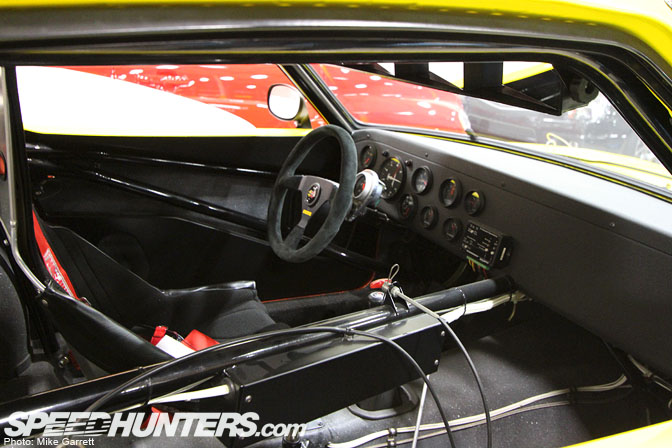 The interior, as with the rest of the car, is in show quality condition following a full restoration in the 1990s.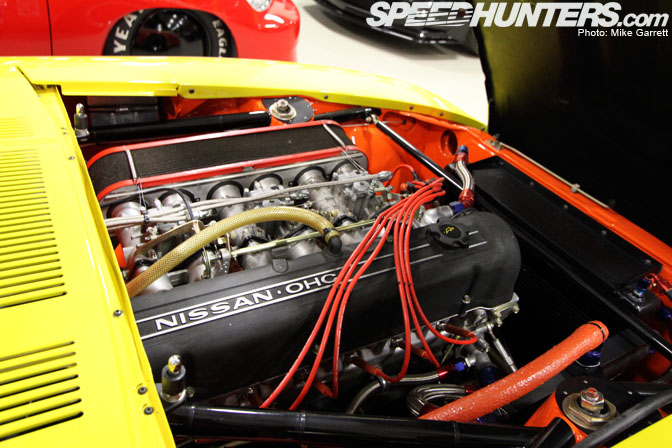 Under the hood is hot rodded version of the original Nissan L-series inline six, built by John Knepp.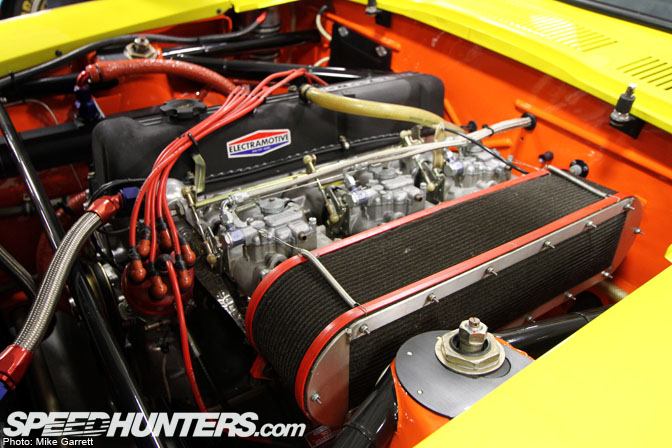 V8, RB, and other turbo swaps are popular among S30 builders, but the good old L-series has huge potential when built right. This one is outputting about 400 horsepower.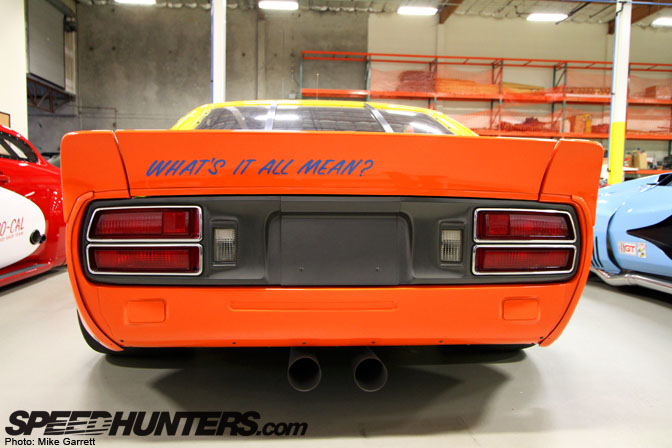 If you were hoping to add this historic Z to your collection, I'm afraid it's already been sold.
Don't worry though, it's not gathering dust in a garage somewhere – in fact just last weekend it was on track at Laguna Seca during Winter Speed Days.
Hopefully we'll get the chance to see this thing in action come the 2012 Rolex Historics.
-Mike Garrett