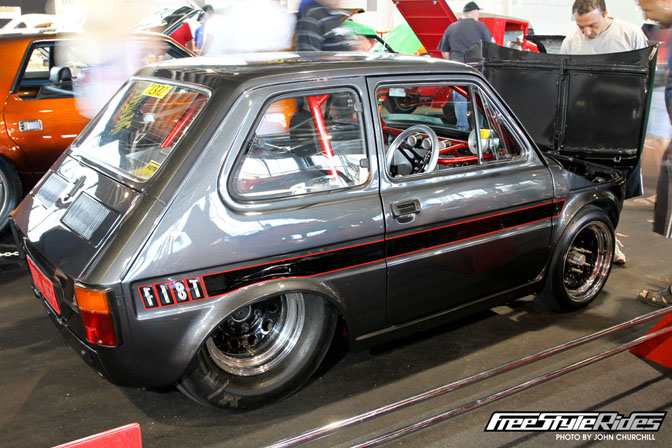 While browsing through Freestyle Rides' Summernats 25 coverage, one car in particular made me stop dead in my tracks. This eyebrow-raising drag car is based on a tiny Fiat 126. It looks like a real life version of the caricatures I used to draw as a kid!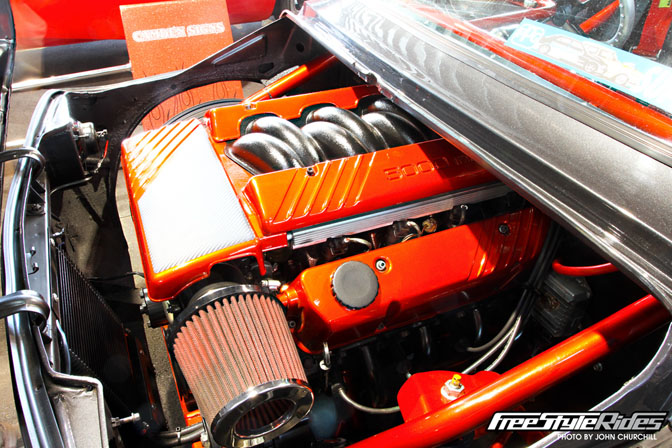 Initially my searches for more info on this FSM Niki (what the 126 was sold as in Australia) came up fruitless, however it turned out that good friend Mark Boxer from Hoon Media had met the owner. This V8-powered Fiat was the built by Daniel Banks, his father and four brothers. The father is a sheet metal worker, Dan is a mechanic while one brother has a fine arts degree, one is an exercise physiologist, one a baker and the other a horticulturist.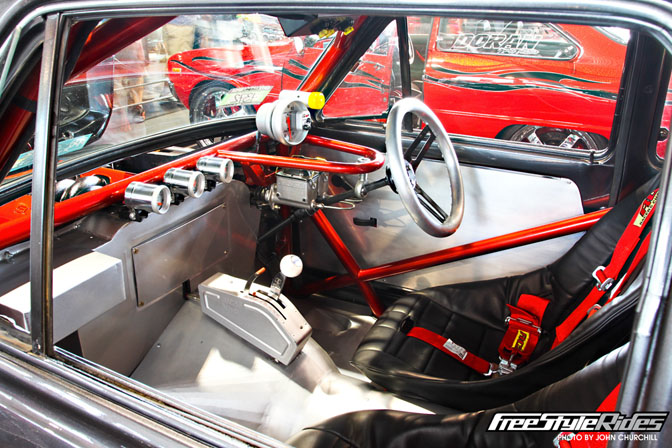 A certain amount of bravery will surely be needed to steer this monster down the quarter mile. To give you an idea of how small it is, the tailshaft is only 390mm (15 inches)! At either end of the 'shaft is a T700 gearbox with 3k rpm stally and a VN Commodore diff.
Somehow the Banks family were able to squeeze a Holden 5.0 litre V8 under the hood.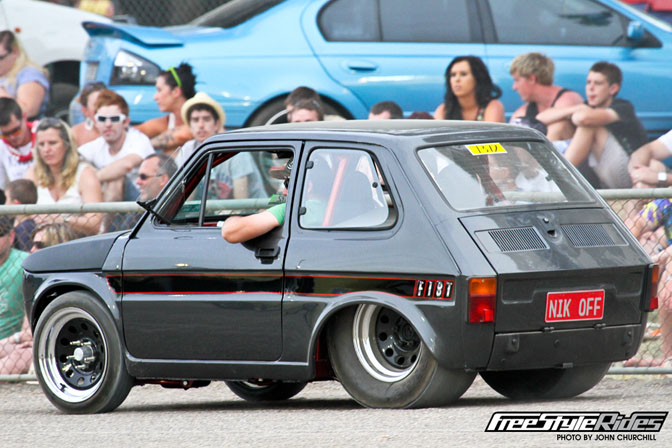 The rear features a Mc Donald Bros Racing 4-link and 10-inch wheels. I don't know about you, but I love it! Thanks to Mark Boxer from Hoon Media for hunting down the specs.
- Charles Kha