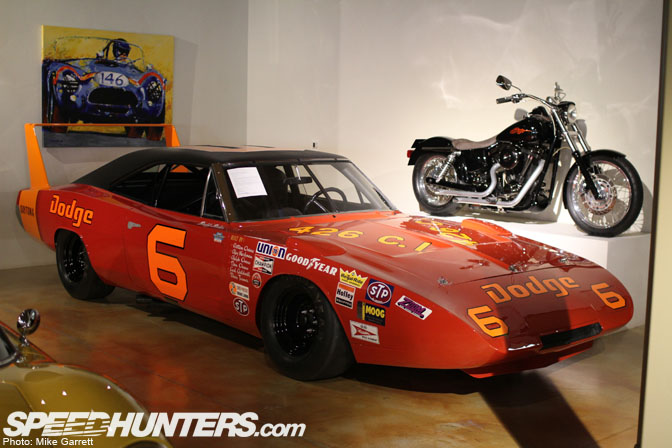 NASCAR is something that's always bound to split opinions. Some people love it, some absolutely despise it. No matter what your thoughts on the sport are, I think we can all agree that the stock cars of yesteryear were much more exciting machines than today's cars.
With that in mind, here's a look at a '69 Dodge Charger Daytona I spotted last month during my visit to Canepa Design.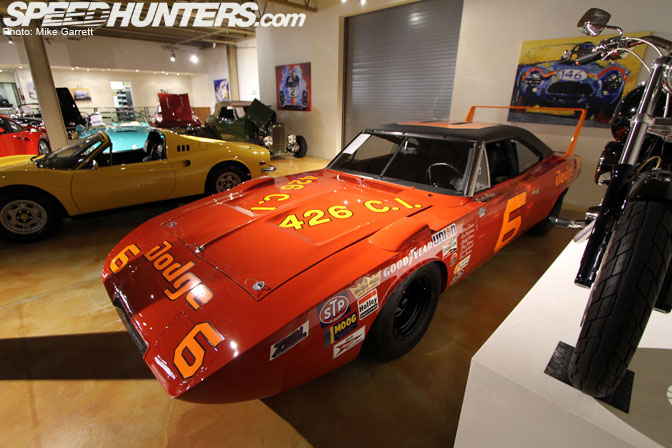 The Daytona, and its winged cousin the Plymouth Superbird are perhaps the most recognizable stock cars of all time. With their aerodynamic noses and giant rear spoilers, the Daytona and Superbird were extremely successful in stock car racing during the '69 and '70 seasons.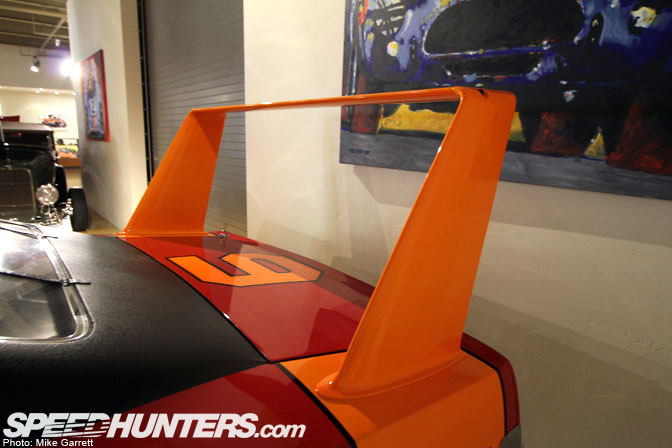 Homologation rules required that a certain number of these cars be sold for the street, and thus the legend of the winged cars was born. Of course the story of the production Daytona and Superbird is worthy of a separate post altogether…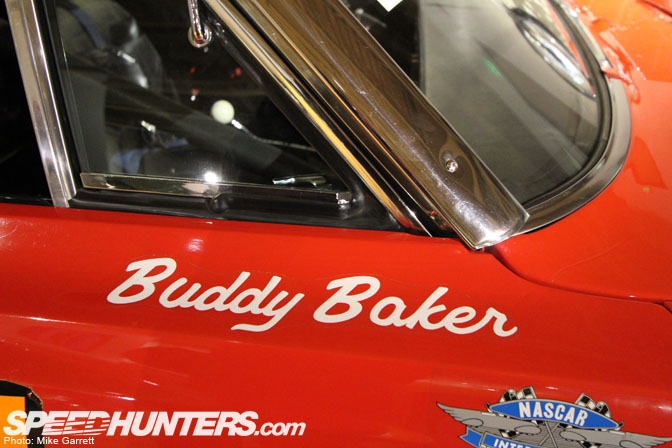 This particular Daytona was campaigned by Cotton Owens with NASCAR legend Buddy Baker piloting the car.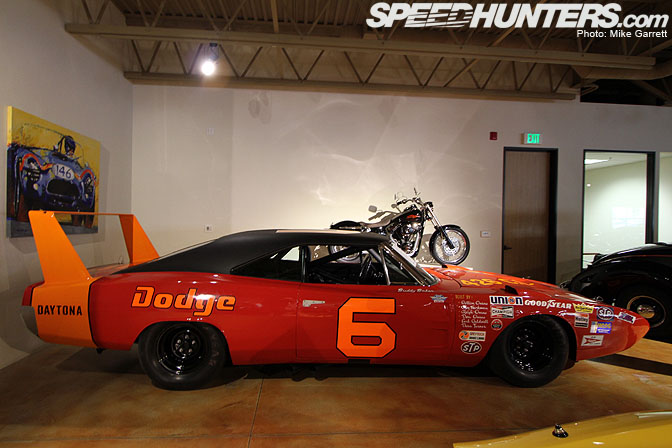 Among its racing accomplishments is a win at the 1970 Southern 500, and perhaps more importantly it made NASCAR history at the 1970 Alabama 500. There, on the high banks of Talladega, Buddy Baker drove the car to the first NASCAR race lap at over 200mph.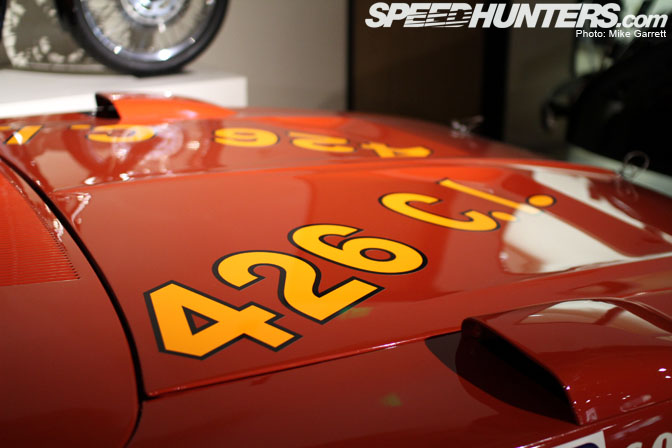 Powering the Daytona to its record-breaking lap was the legendary 426 Hemi, which is proudly advertised on the hood.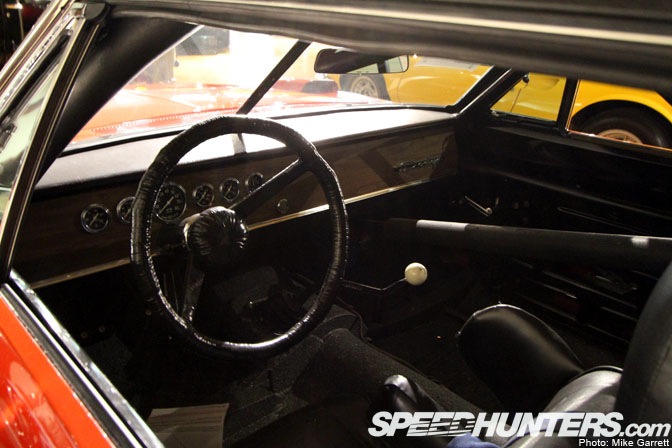 The interior is very bare and surprisingly stock – nothing at all like the Sprint Cup cars of today. Can you imagine going 200mph in this?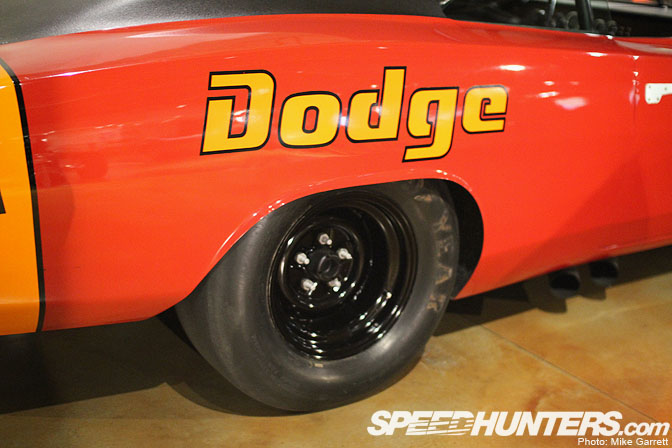 As clean as this car is, it's completely unrestored – it sits just as it did after its final race in 1970. A rule change for the 1971 season made the aero cars useless, and thus their short era of domination came to an end.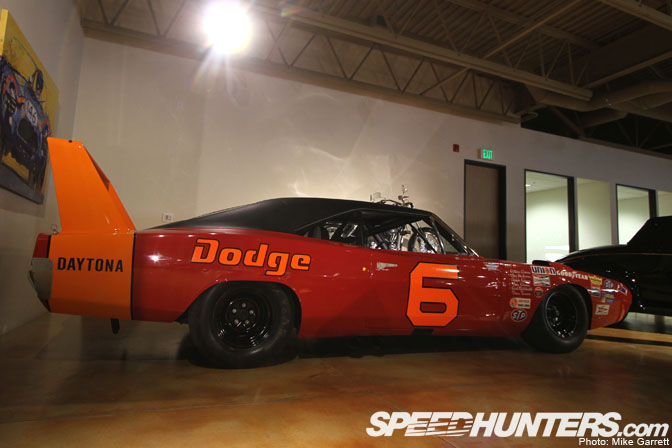 And yes, like all the other cars in the Canepa Showroom, this one is up for sale.
Now, who wants to partner up and buy this bad boy? If everyone puts in a couple bucks, we might just have a chance.
-Mike Garrett