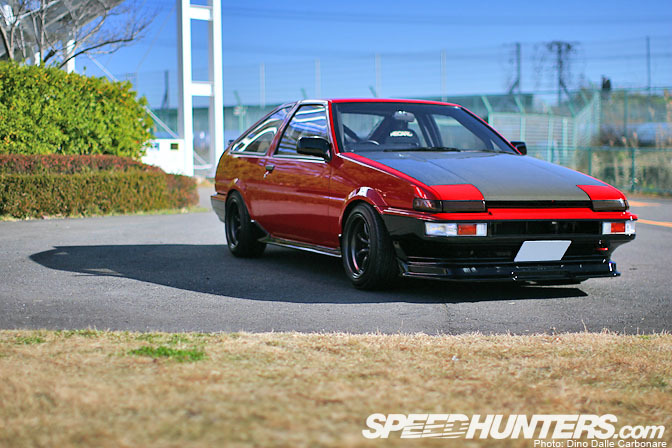 Before we continue with the AE86 Matsuri coverage I wanted to quickly show you this cool Trueno I bumped into as I was making my way down to one of the grandstands at Tsukuba. It looked great on its black Watanabes…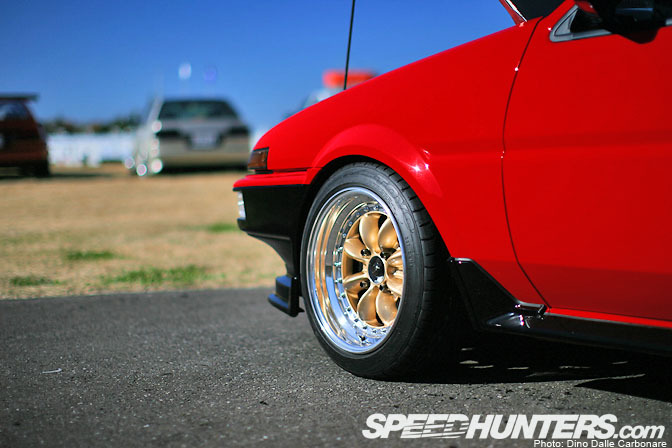 …but once I checked out the other side of the car I noticed it was running also running on gold Panasports! Apparently the owner did this only for the Matsuri, wanting to show just how different the car looked with two types of rims.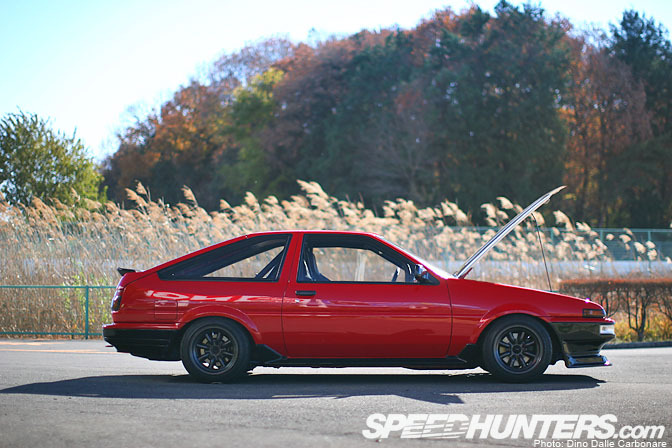 Of course it wasn't only the wheels that looked good on this red hachiroku, it was pretty much a spotless example much cared for through the years by the owner.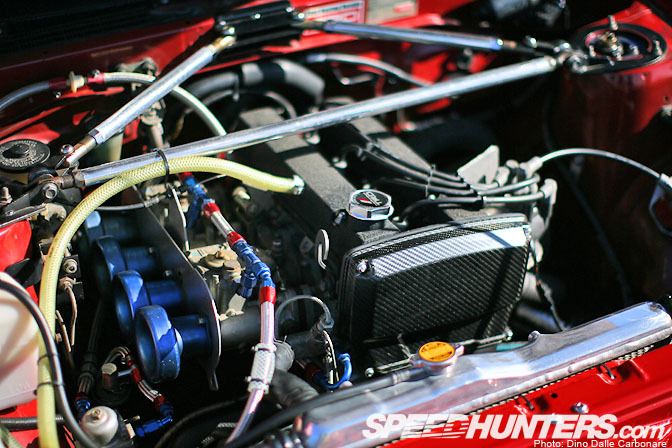 The engine has been modified by AE86 specialist Kobaden Service in Gunma and sports a recently rebuilt bottom end as well as some trick upgrades for the head which includes wilder cams. Fuel injection has been dropped in favor of some good old-fashioned carbs!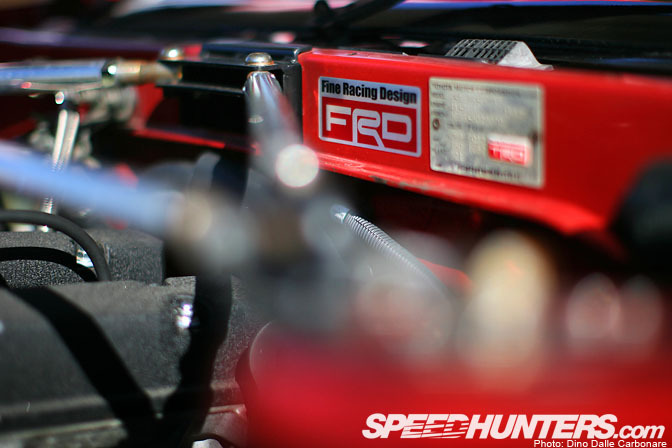 I spotted this interesting looking sticker in the engine bay.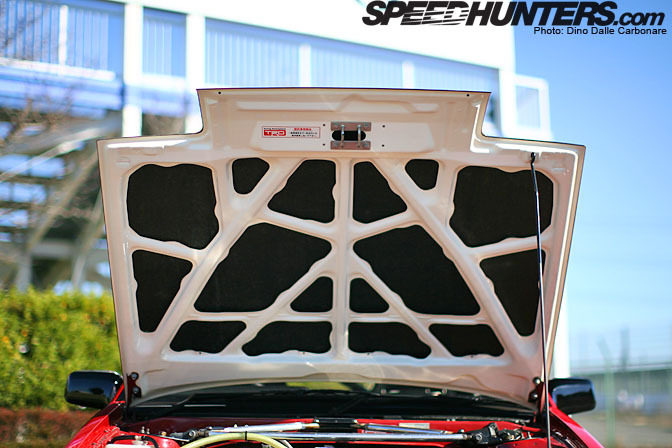 The hood is a rare authentic TRD carbon fiber item. The FRP understructure gives it extra strength.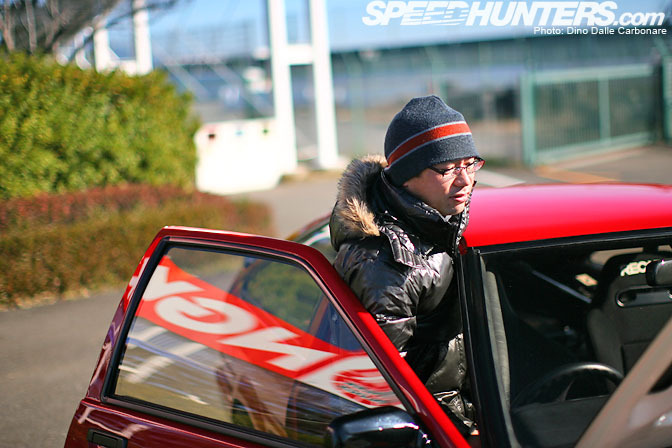 The owner kindly gave me a little sample of what his carbed 4AG sounded like!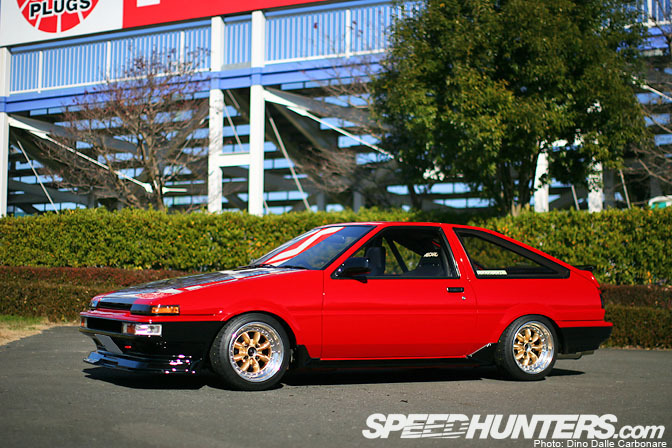 Which side do you prefer? Tough choice!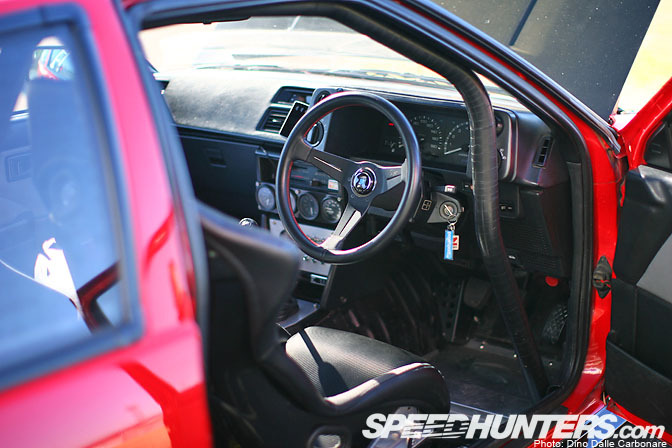 As you would expect the inside is just as clean as the exterior, the only noticeable addition when you open the door being the roll cage, there to add much needed strength and rigidity.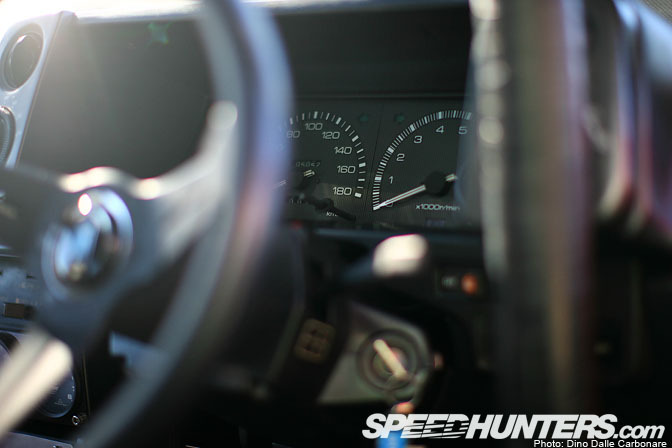 Stock instrumentation.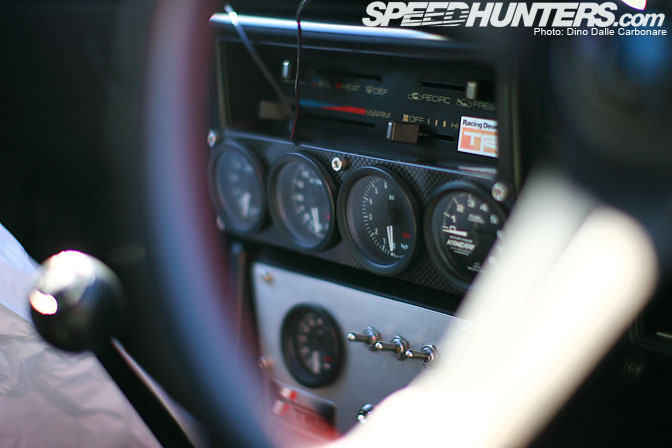 Most upgrades have been grouped up in the center console where a variety of gauges keep vital temperatures and pressures in check.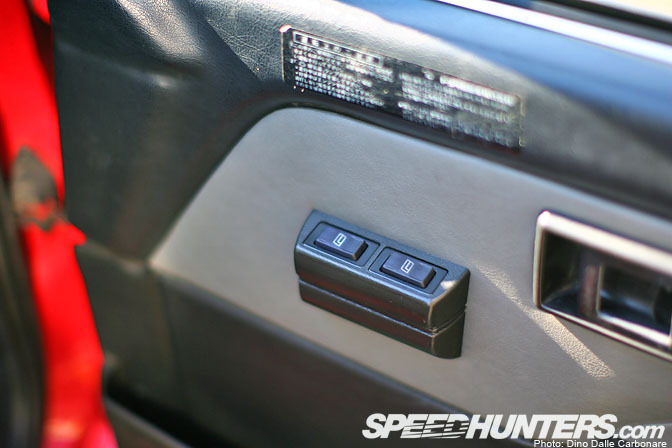 This was quite interesting. Apparently the power window conversion is a period correct upgrade that was offered through Toyota dealers.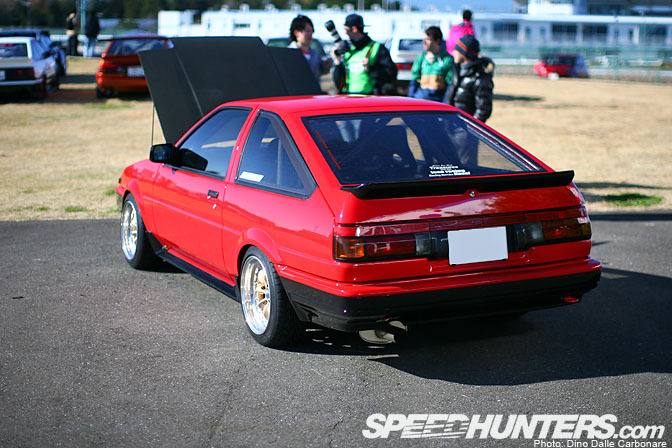 The simple, almost stock exterior is what made the car stand out. Simplicity, most times, really does rule.
AE86 Matsuri 2011 features on Speedhunters
-Dino Dalle Carbonare