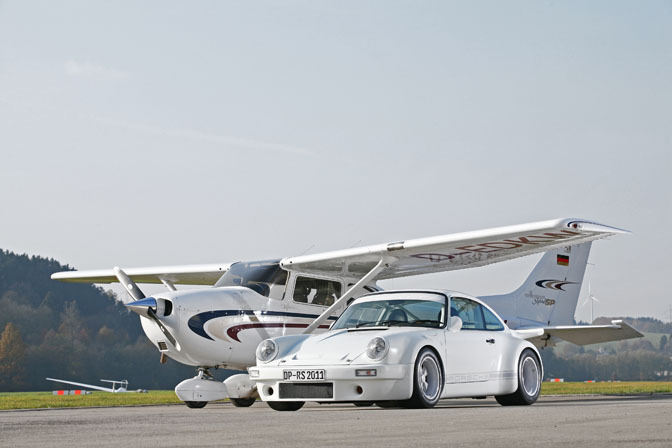 While Rauh Welt has become known for producing some amazing looking Porsches, there are of course many more tuners that can turn an 'ordinary' Porsche into a street legal beast. Take for example DP Motorsport, a company that has been on the scene since 1975. Although famous for building race cars, they've also been churning out some tough street cars like this 1973 Porsche 911.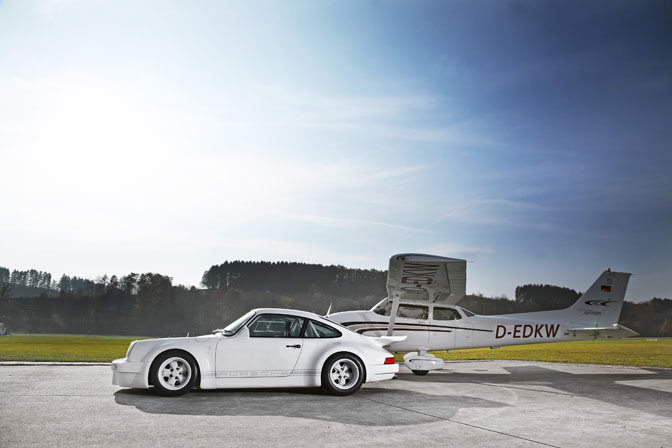 This 911 was built by DP Motorsports to demonstrate their lightweight carbon parts. First they stripped the car to bare metal and constructed a new body-kit. The entire kit is constructed from carbon and includes the front and rear bumper, vented hood, flared fenders and the rear spoiler.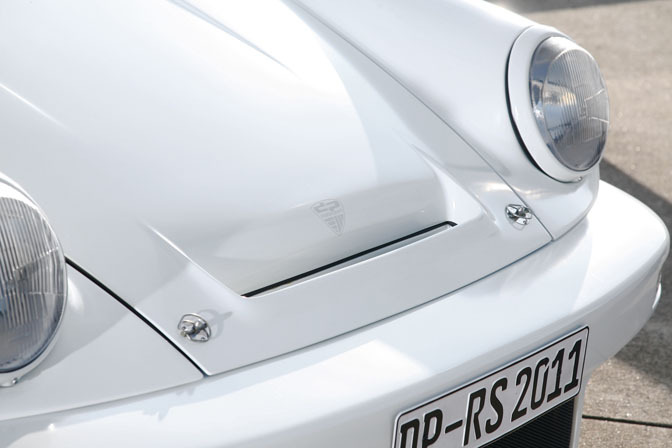 Here is a close up of the subtle vented hood made of carbon.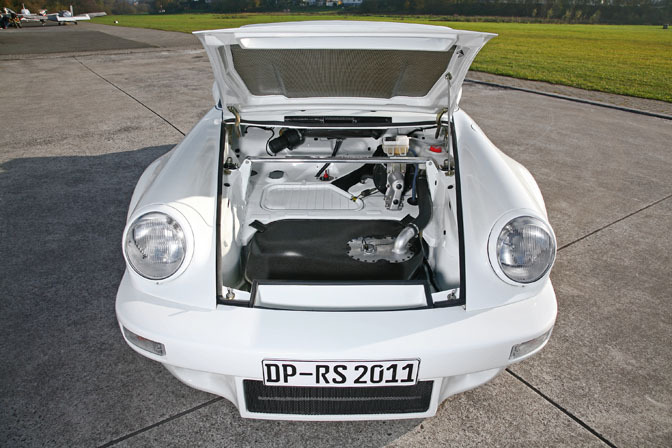 When you open the hood you'll see the new DP Clubsport fuel tank that has a capacity of 70 liters. DP also installed a smaller windshield washer tank, while the oil cooler receives airflow from the vent inside the hood.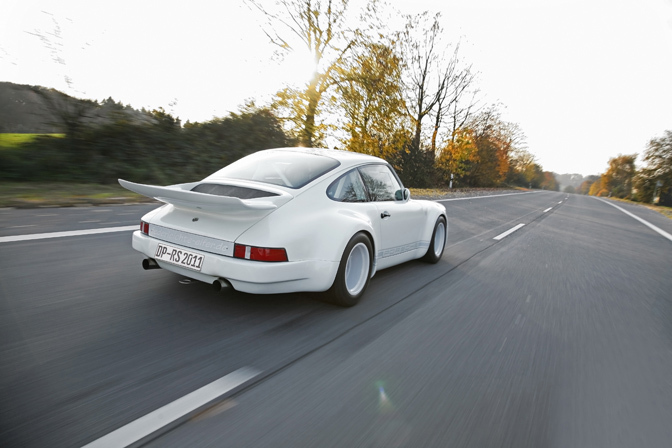 The custom Fuchs wheels fill the arches perfectly and are sized 15×9" in the front and 15×13" in the rear with 225/50/15 and 345/35/15 tires respectively. The car is fitted with DP coilovers with adjustable sway bars.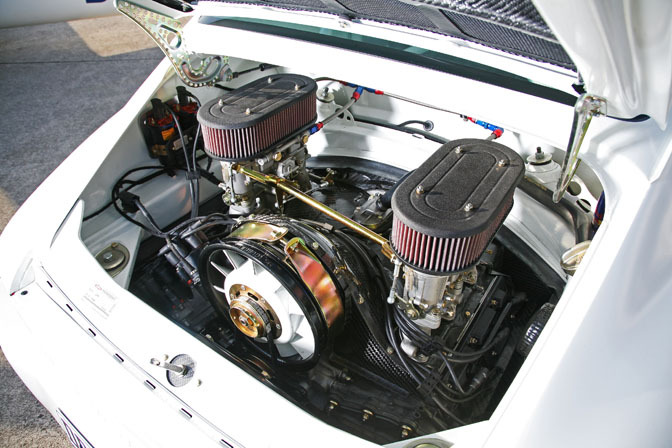 The 911 is powered by this fully rebuilt 3.6 liter boxer that is fed by a pair of 50mm PMO carburetors. It produces 310bhp and, thanks to all the lightweight materials, weighs just 870kg. Just think about how much fun that combination would be!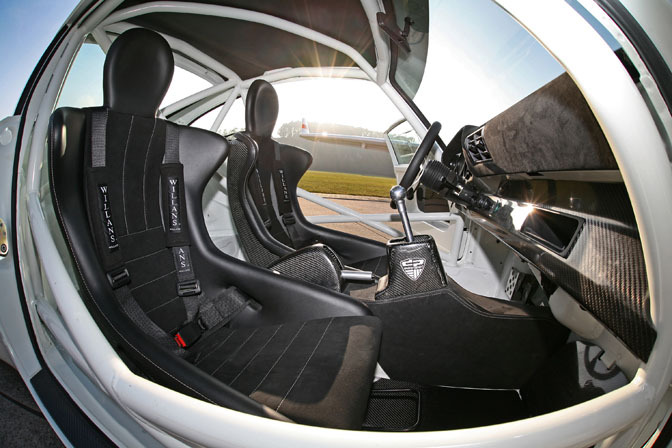 The interior is dominated by two DP 935 bucket seats with an alcantara and leather finish. This angle also shows the extensive weld-in roll cage.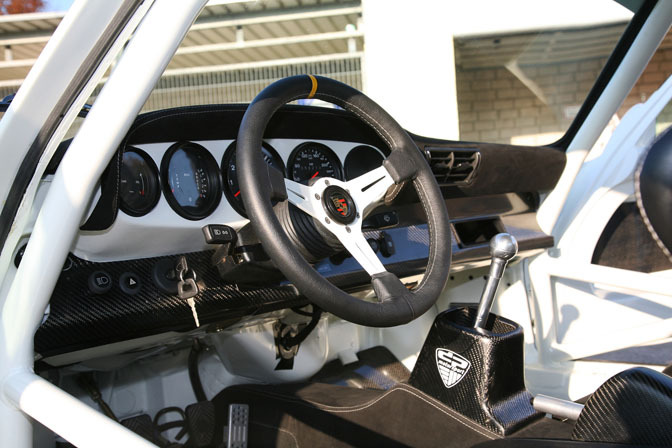 DP Motorsport didn't simply gut the interior to save weight. Instead, parts were replaced with carbon replacements and then covered in alcantara. I particularly like the transmission tunnel and shifter.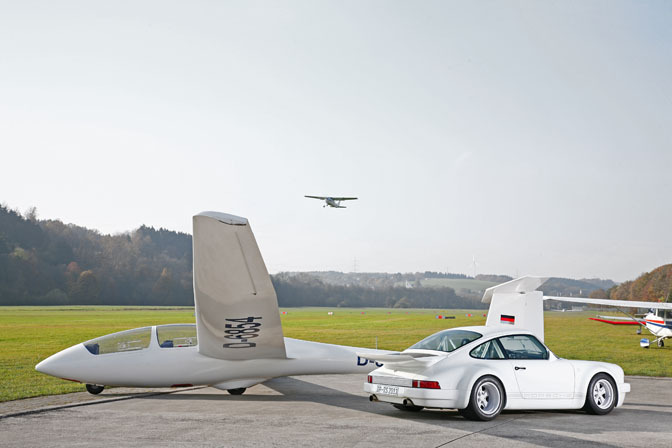 I must say that this is now my favorite Porsche 911. The perfect track tool that just so happens to have license plates.
-Jeroen Willemsen