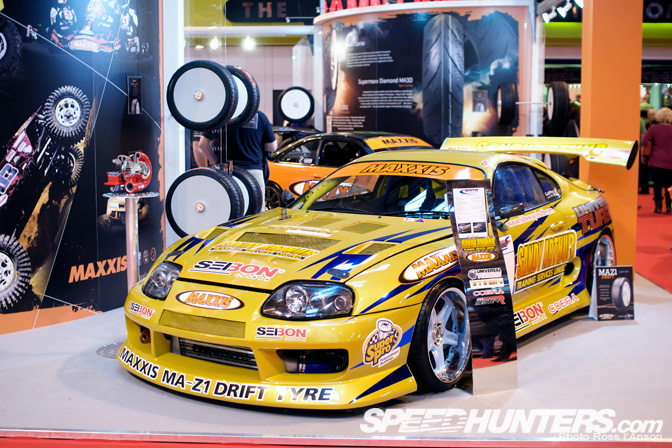 With the 2012 drift season rapidly approaching, a few of the new cars are starting to break cover. Historically, in the UK anyways,Team SATS are usually the first to unveil their intentions for the forthcoming season. True to form, they revealed their 2012 team car at Autosport International.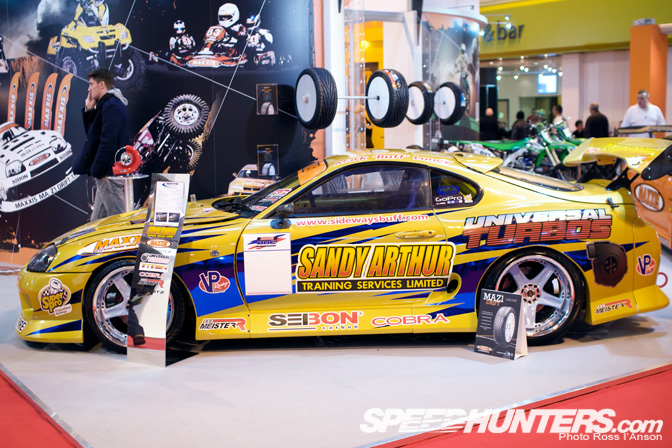 The first change I am sure you have noticed is the colour. The white base to last year's design has now been replaced with an eye opening yellow / gold whilst still sporting a similar livery as the 2011 car.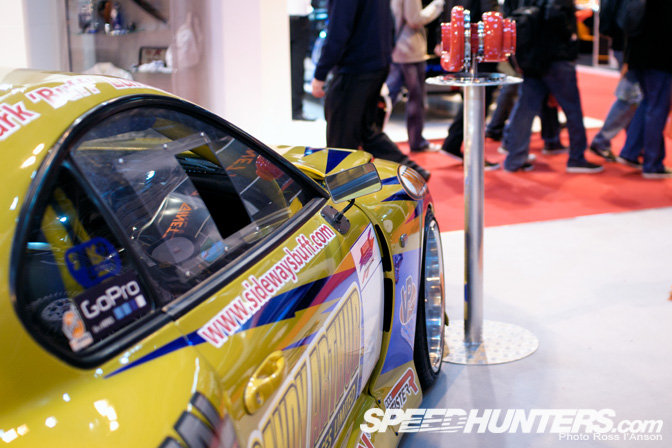 Although the overall shape is the same, under the skin is quite a different story. Weight saving was top of the agenda and has been executed by replacing the doors, bonnet and boot with Seibon carbon fibre items.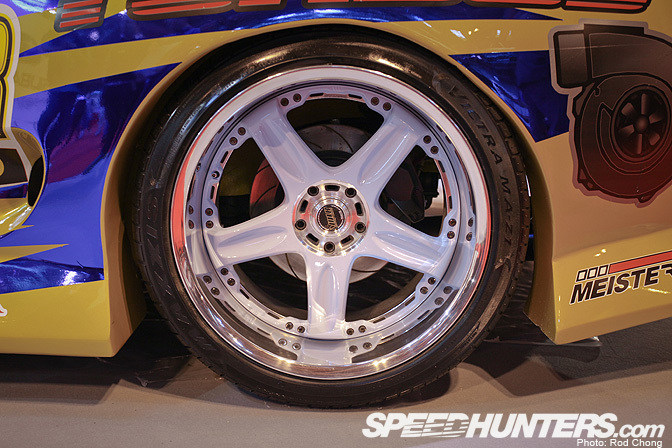 Traction will be handled with a combination of Volk rims and Maxxis tyres.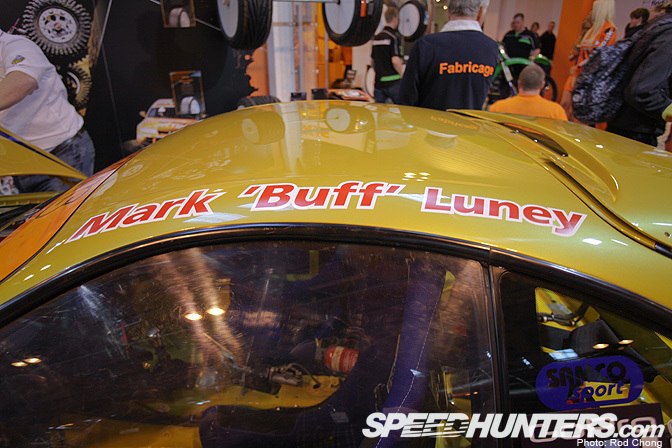 Drift veteran Mark Luney will be taking the driver's seat again for 2012.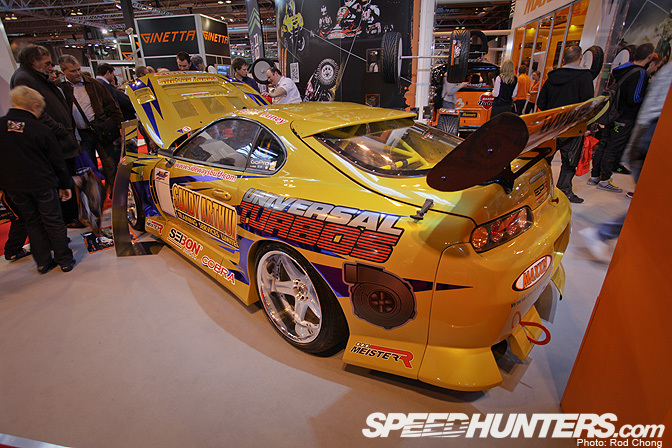 The colour and body changes are just the tip of the iceberg, as the core of the 2012 improvements lie under the bonnet.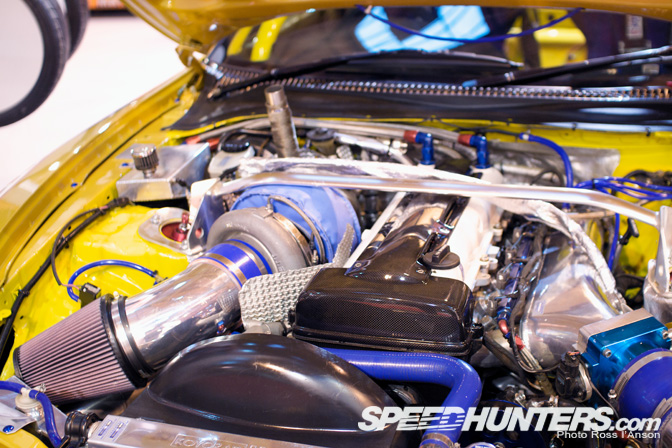 A new GT42 RSXR turbo with custom pipework and twin waste-gate manifolds and a full titanium exhaust system top off the fresh 2JZ motor. Actual power figures are being kept under wraps, but if last year's 800BHP with the potential of over 1000BHP depending on the event is anything to go by, the 2012 engine will be monstrously powerful.
They lost the 2011 British Drift Championship by just a few points, so SATS are rolling out the big guns for 2012. It's gonna be an interesting season for sure.
–
Ross.