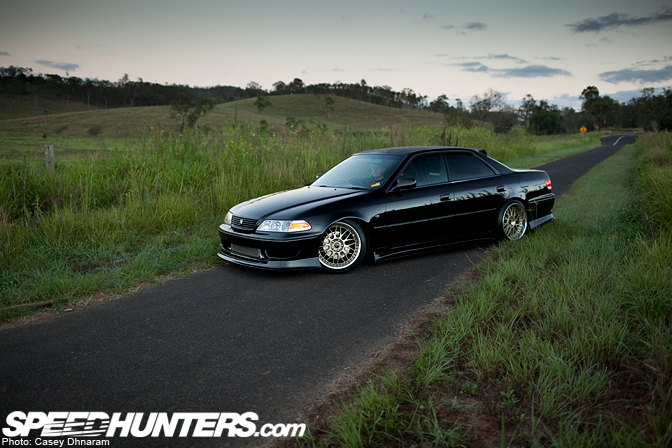 JZX 100s are rare sightings in Australia, particularly those of the modified variety. However at a local JDMST meet I uncovered this black and gold Mark II example. Outputting 380hp at the wheels, this is Queenslander Keiran Ryan's clean daily driver.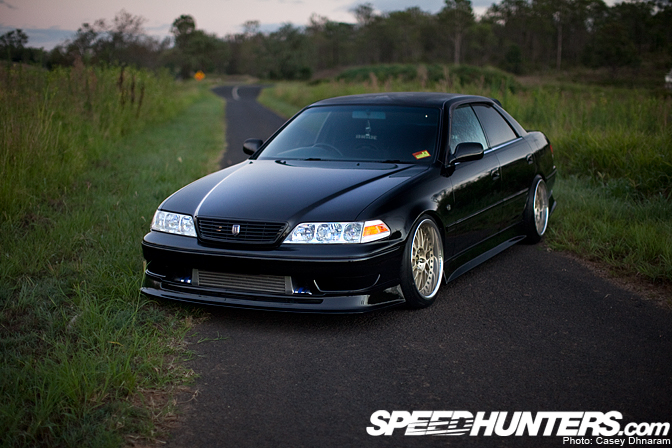 We woke up at 3am on a cool summer's morning for this photoshoot just beyond the Wivenhoe Dam in Queensland, Australia. Black cars can be tricky to shoot, but this secluded single lane road, combined with the morning sunrise, proved to be a perfect setting.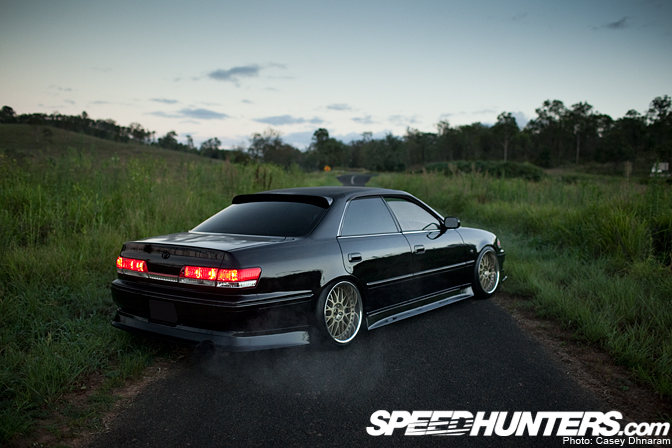 Keiran's JZX 100 is a Mark II, which has been given a Creative Bodyworks metallic black respray.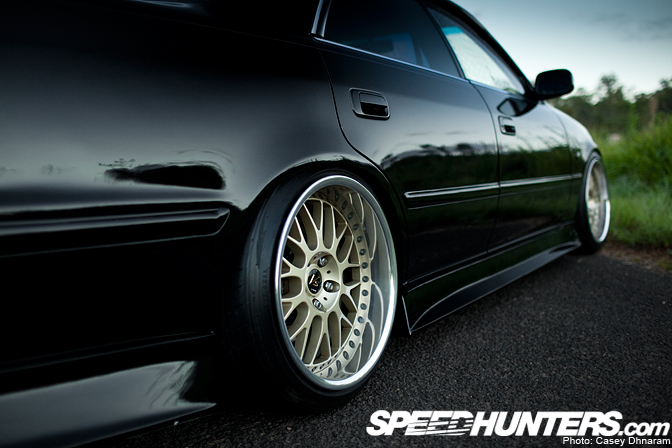 The Mark II chassis hunkers down on a set of 18-inch Work VS-XX wheels. The rears are 10.5-inch wide with an offset of +26…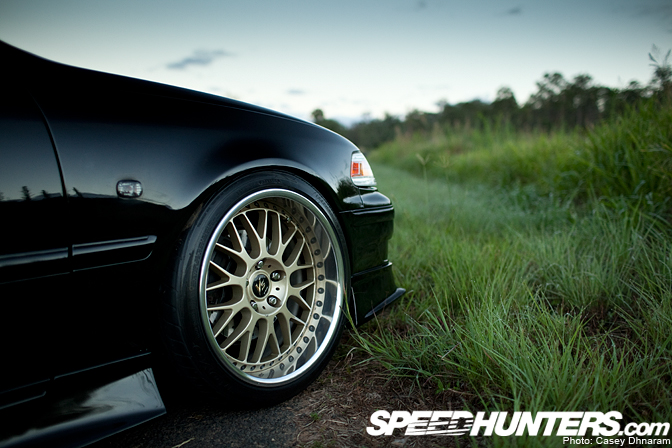 …While the fronts are 9-inch with a +20 offset. Buddy Club brake pads have been fitted along with slotted rotors.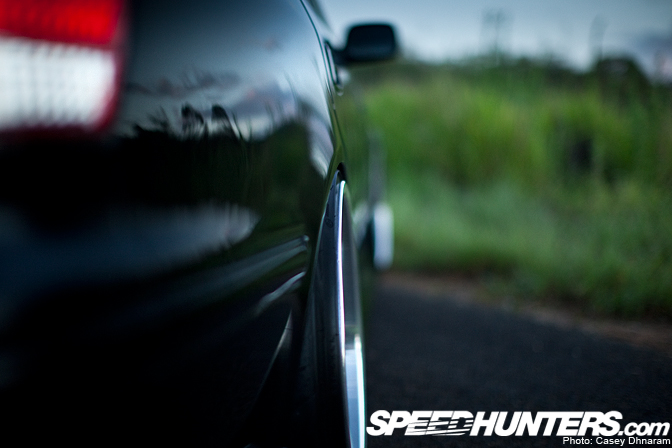 235/40 Toyo Proxes 4 tyres are used at all four.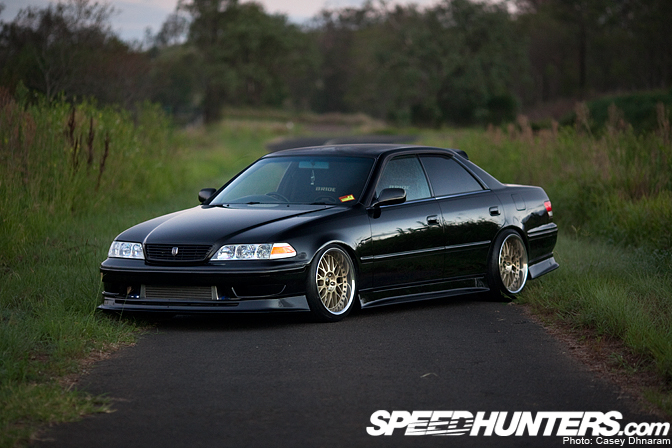 A set of JIC FLT-TAR coilovers have been fitted, using spring rates of 16kg/mm at the front and 12kg/mm at the rear. A pair of Cusco sway bars help reduce body roll, with Kazama alloy cradle spacers and diff mounts also installed.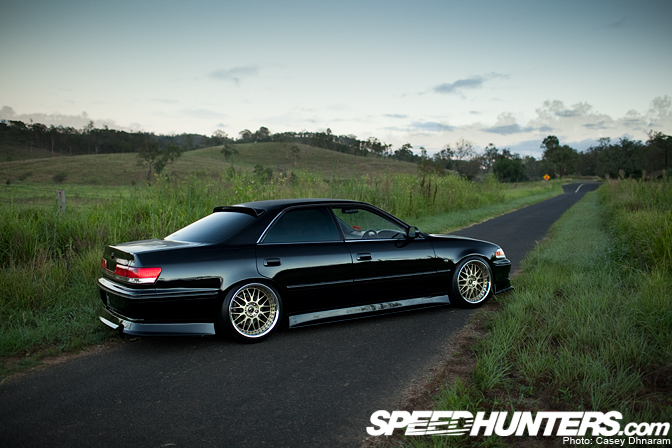 Keiran's JZX arrived to Australian shores with the body-kit fitted, so the brand is uncertain. It looks similar to URAS, but what do you think? Keiran has also added an Origin roof spoiler.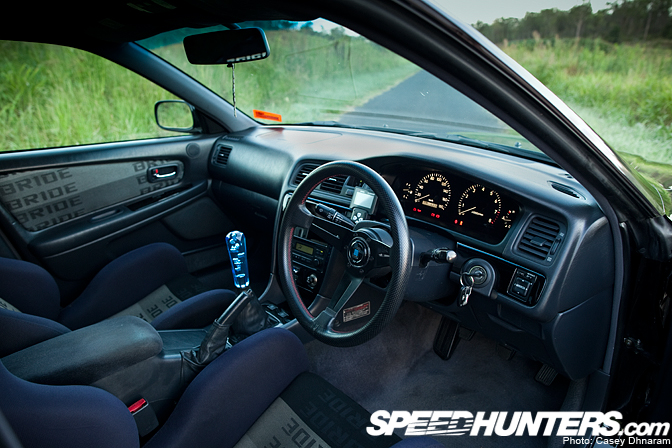 The interior has been modified with only the essentials, such as a Nardi Deep Corn steering wheel…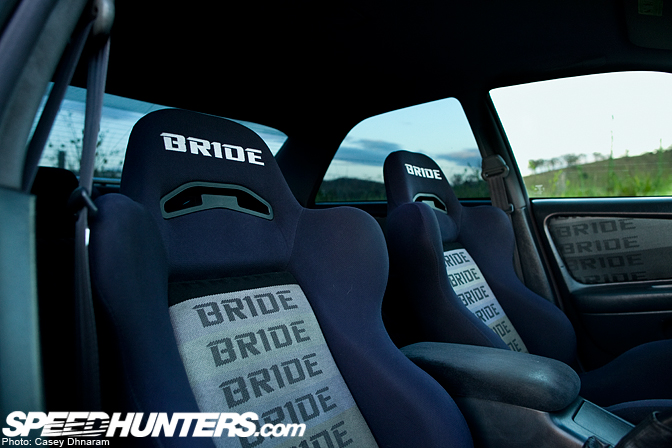 …And a pair of Bride Brix 1.5s.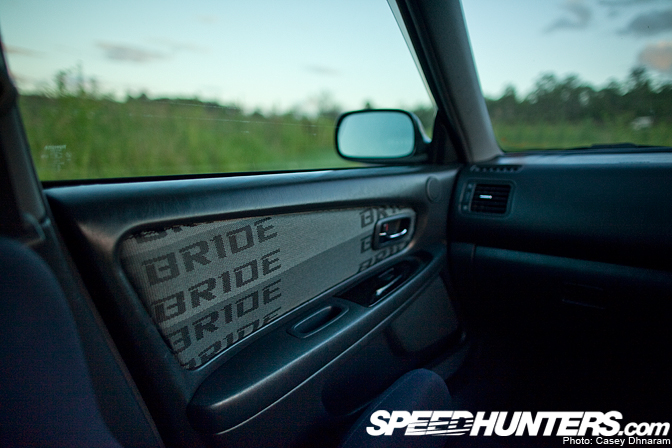 Some additional Bride fabric spills over to the door inserts too.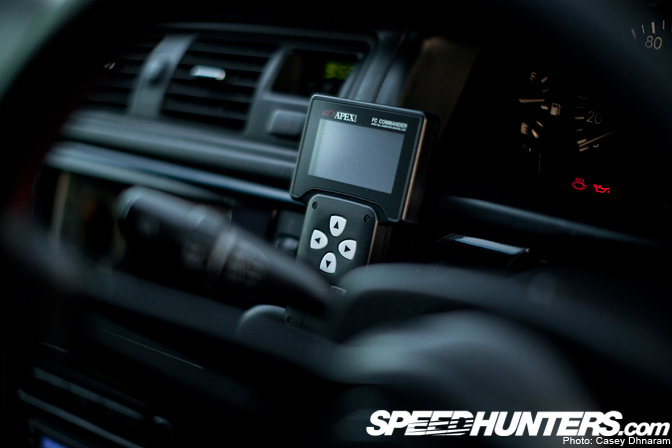 Keiran's 1JZ is managed by an A'PEXi Power FC, with the Commander mounted to the dash.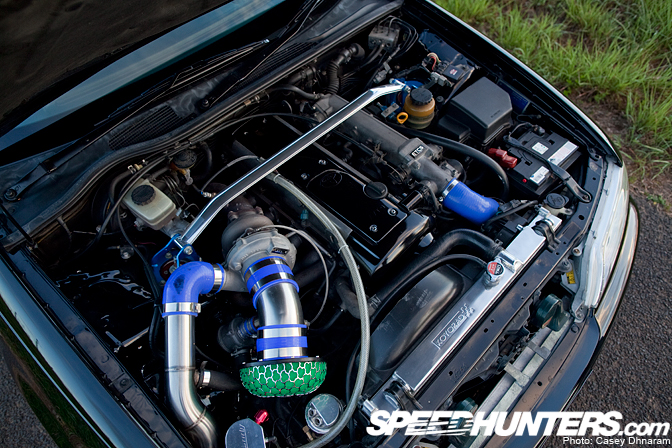 The 2.5l motor features HKS camshafts, adjustable cam gears, Power Enterprise 800cc injectors and a Z32 AFM.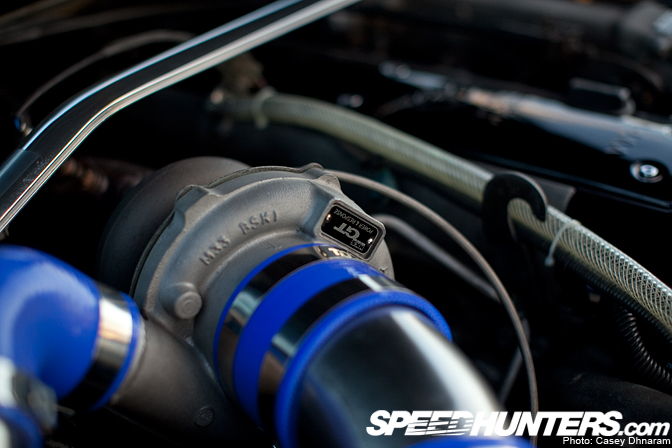 The factory twin turbo setup has been converted to a single HKS 3037S. On 20psi, it produces 380hp at the rear wheels.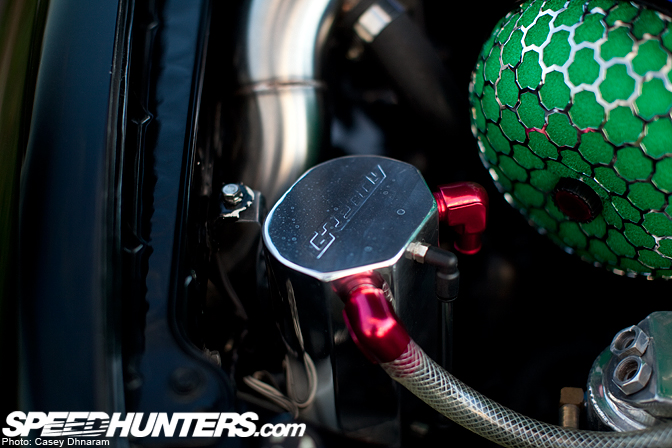 A few GReddy bits and pieces have also been fitted such as a catch can, boost controller and turbo timer.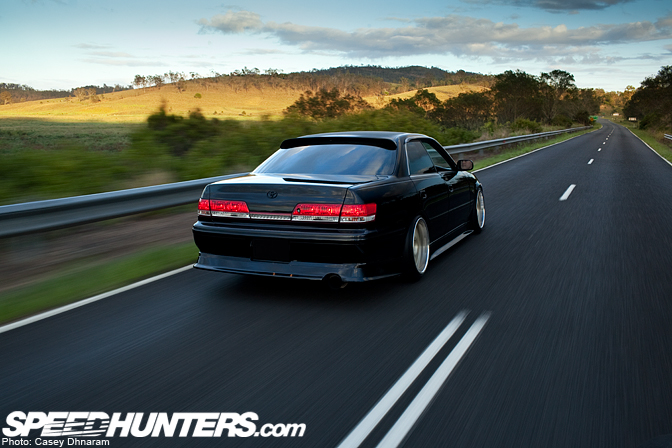 An NPC clutch kit and Cusco 2-way diff have been added to allow for some sideways fun.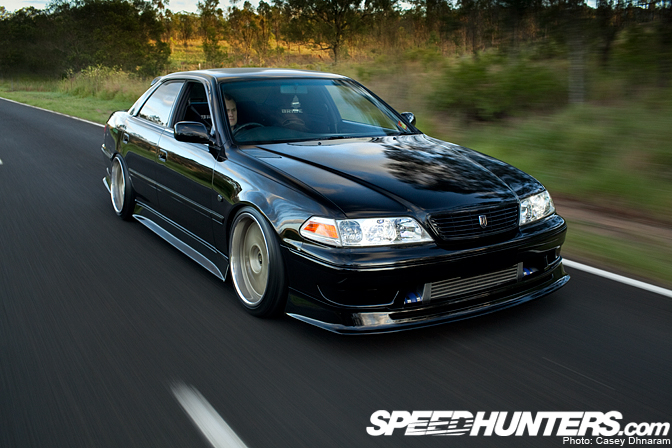 There's something magnetic about clean street cars that constantly draws me in. I guess you simply can't go wrong with understated looks with a healthy dose of horsepower to boot. – Casey More Toyota JZXs on Speedhunters