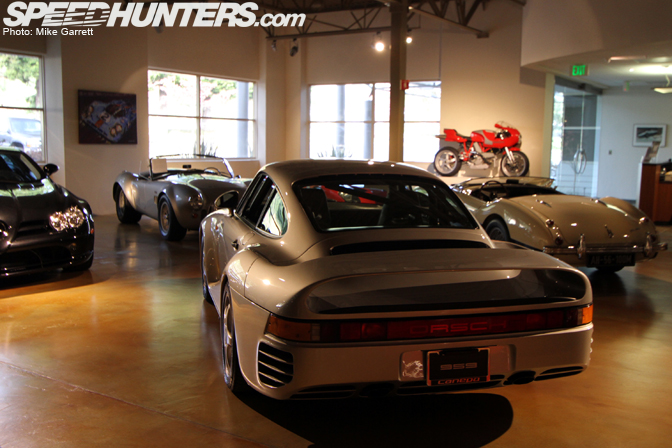 Now that we've had a look at the repair and restoration facilities at Canepa Design, it's time to take a little browse through the main showroom.
As you've probably gathered by now, this isn't just any car showroom. It's one filled with some of the most desirable vehicles on the planet.
Let's take a look.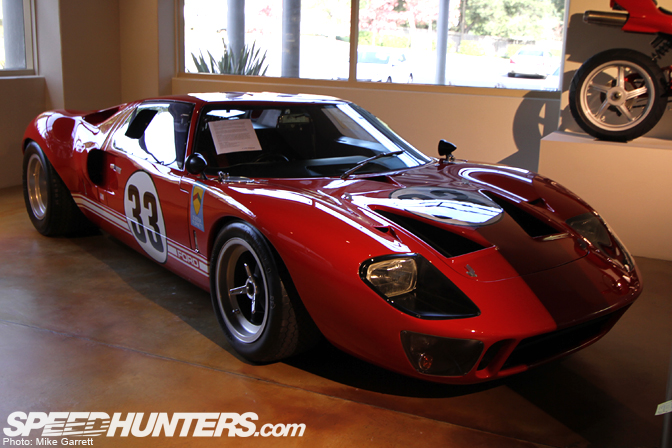 Sitting immediately next to the main door is this Ford GT40. Not a reproduction, but a genuine GT40 competition car. I'll have more on this beauty in an upcoming spotlight.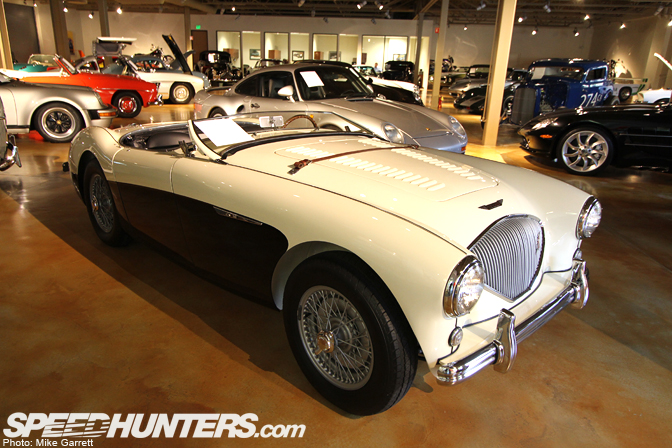 This beautiful machine is a 1956 Austin Healey 100M Le Mans. The specially tuned Roadster was based on the Austin Healeys that competed at Le Mans in the early 1950s. As of now there are apparently just 150 of these cars left in the world.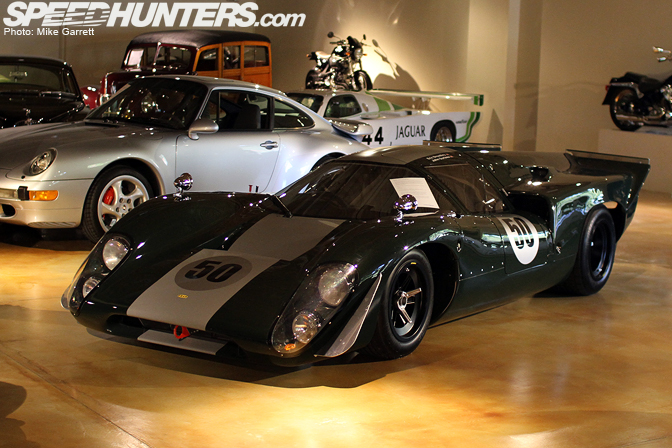 Now here's something special – a street legal Lola T70 Mk3B. It was built to commemorate Lola's 50th anniversary back in 2008.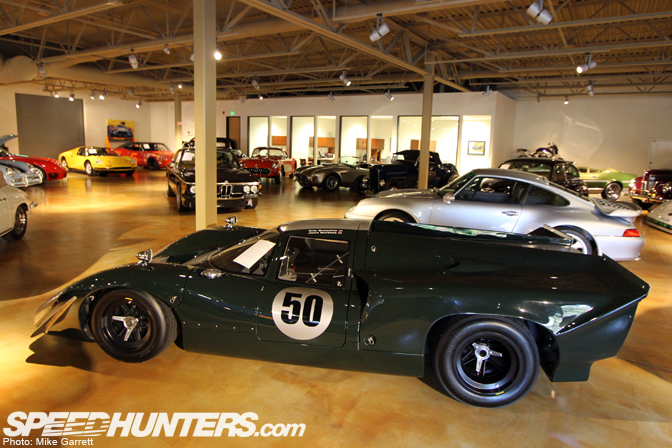 It even has air conditioning! I'm just not quite sure how well this thing would do on the bumpy, pothole-filled roads of California.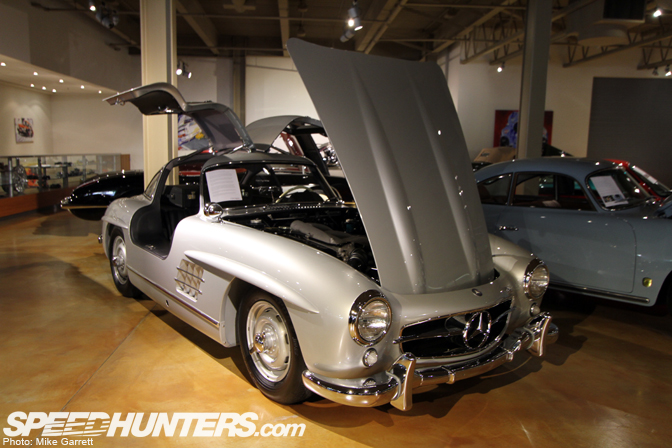 The beautiful and unmistakable lines of the '55 Mercedes 300SL Gullwing.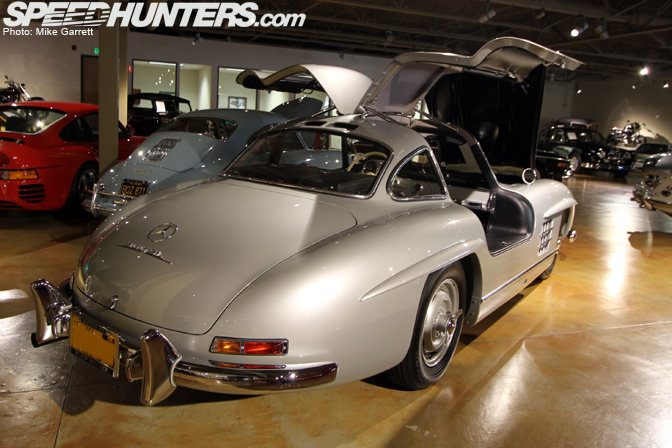 Like every other car in the showroom, this one was in uhh…"showroom" condition. That's to say absolutely spotless.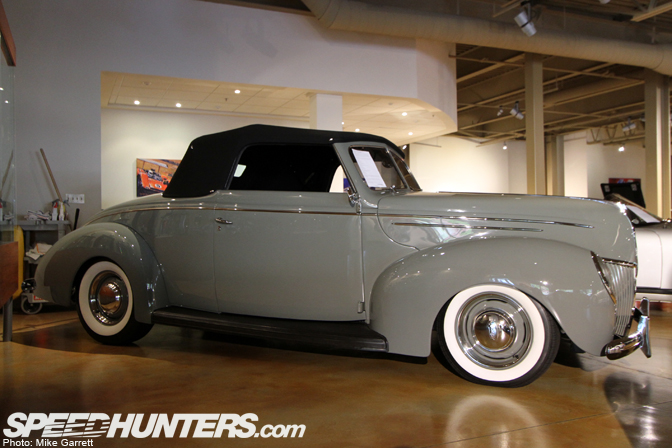 This '39 Ford Convertible is a good example of a mild, contemporary street rod build. Originally built in Illinois, it's powered by a 345-horse small block Ford crate motor with an overdrive automatic trans.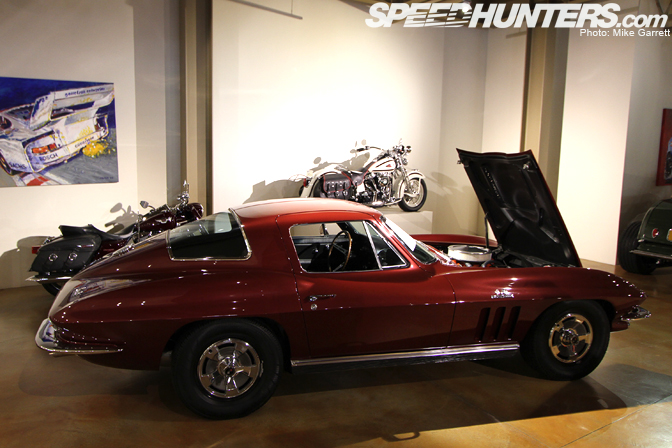 There were several Corvettes on the floor, including this completely stock '66 427 Sting Ray. When it comes to vintage 'Vettes it really doesn't get much better than this.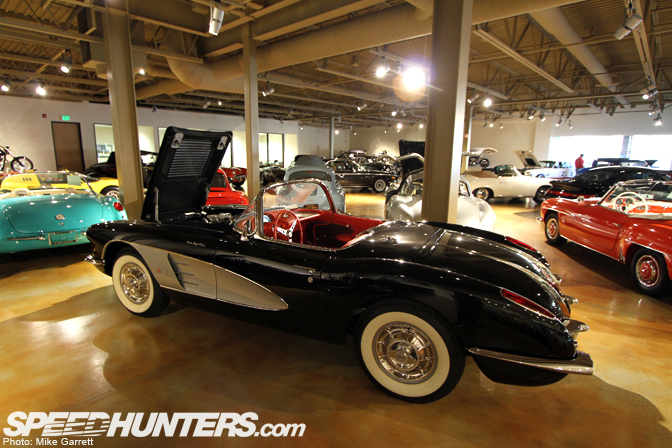 Although this '58 fuel injected model was also quite nice…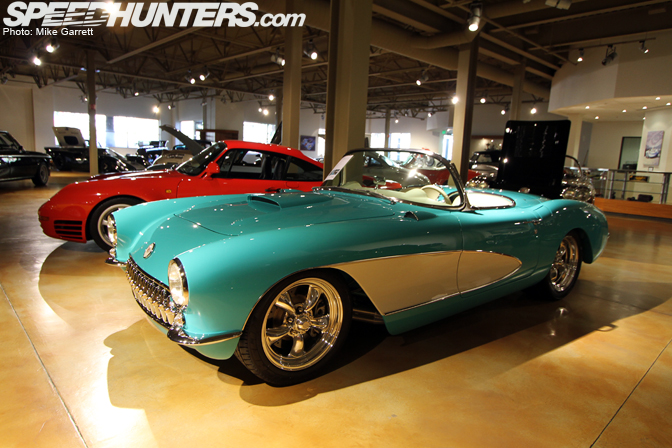 This '56 'Vette meanwhile is sitting on a custom tubular chassis with a 530 horsepower 400 cubic inch V8 and a Richmond six-speed trans.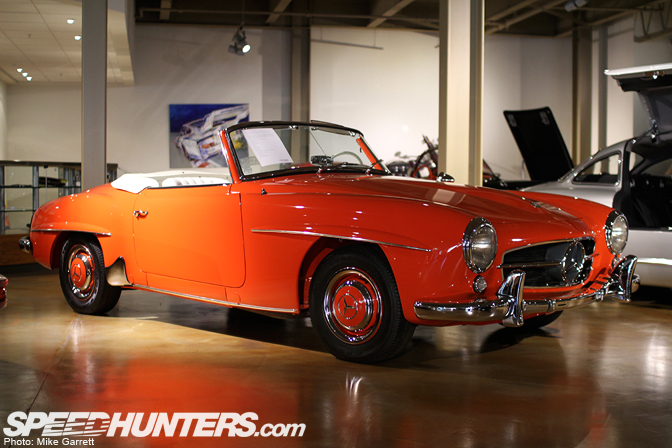 Here we have a '55 190SL Roadster that originally served as the Mercedes Benz factory show car for Mexico City before it underwent a full restoration in the 1990s.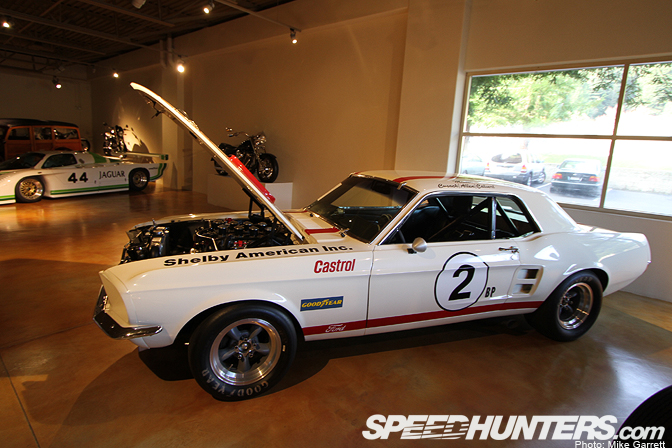 This Trans Am-spec Shelby Mustang was built and shipped to Australia in 1967 for use in the Tasman Trans Am series.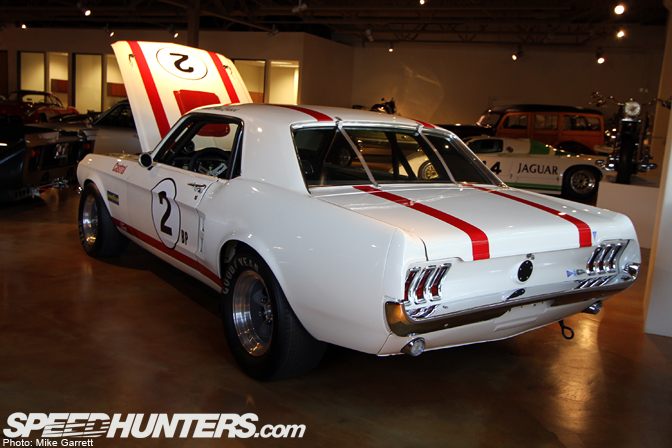 A lot of people forget that the coupe body style of the Mustang saw a lot of use in motorsport back in the '60s. Makes me want to go out and buy a cheap Mustang Coupe to build a replica out of…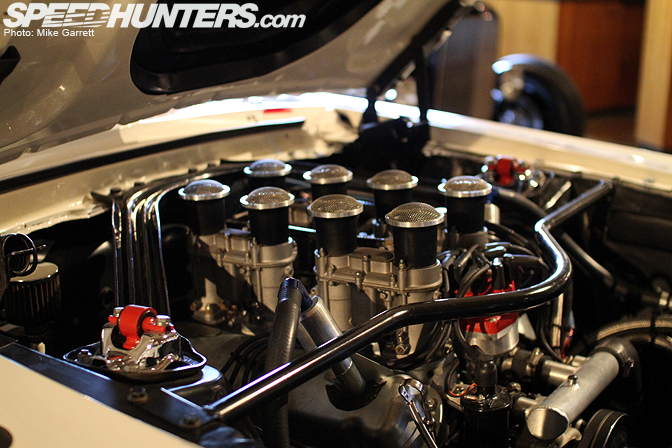 Also interesting about this particular car are its Weber twin choke carbs. It's the only Shelby car ever to be equipped with such a setup.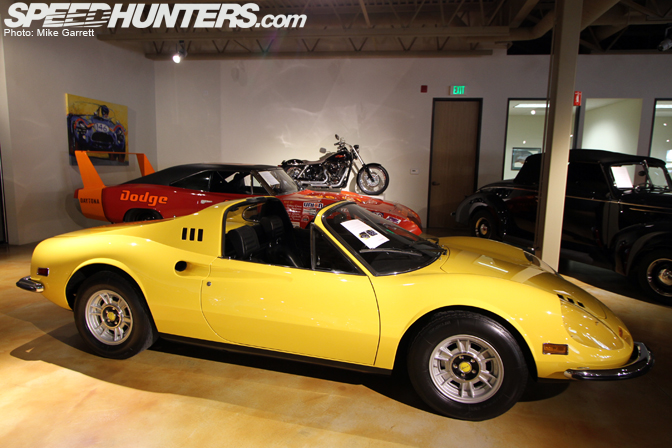 Let's not forget Ferraris now, here's a '73 Dino 246 GTS coated in Fly Yellow.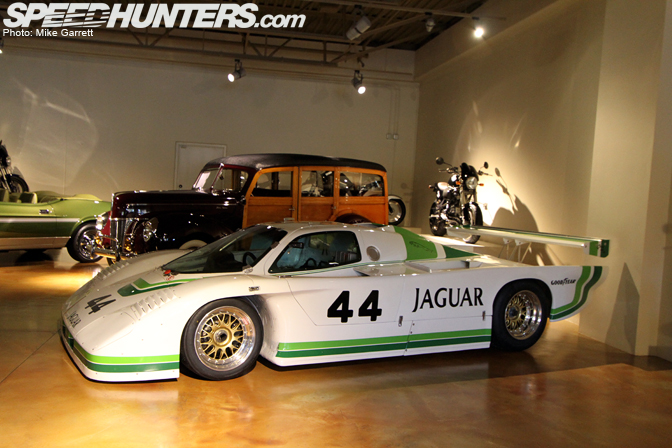 IMSA fans are sure to like this Group 44 Jaguar XJR-5 GTP car from 1984. Like lots of historic race cars, it's available with a full selection of spare parts to support vintage racing efforts.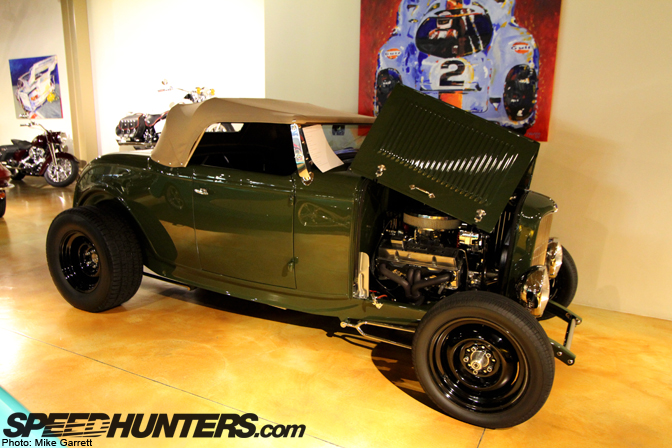 Check this '32 Ford Roadster built out of a Brookville steel body. Dig the color scheme and the black steelies.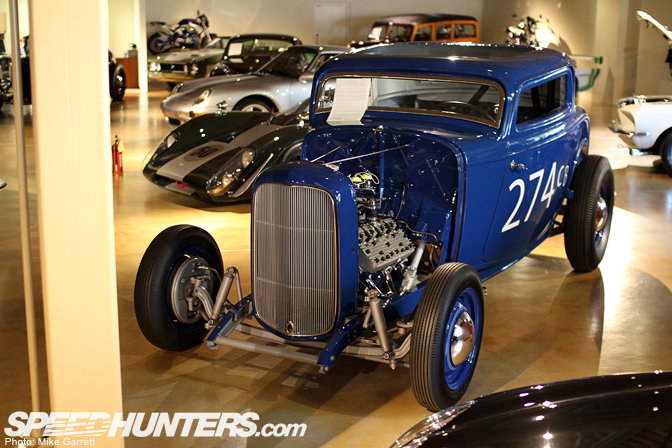 One of my personal favorites in the showroom was this '32 Ford Competition Coupe originally built in 1950 by Jack Quinton and Bob Joehnck. The car saw action at Bonneville and El Mirage, as well as at early drag events in California. In 2004 it underwent a complete restoration at the hands of Rudy Rodriguez.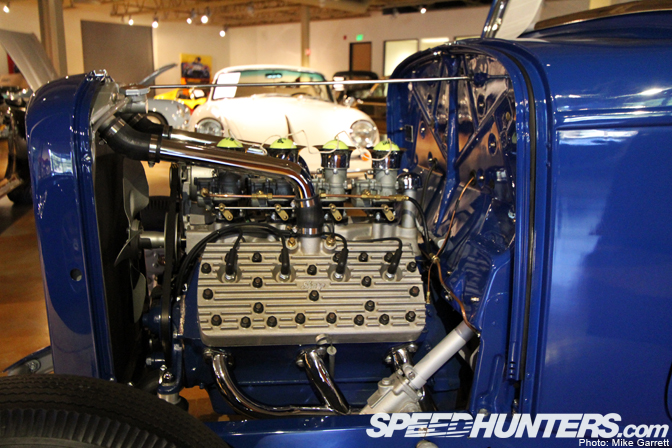 It's currently powered by a '47 Mercury flathead with a set of Stromberg carbs.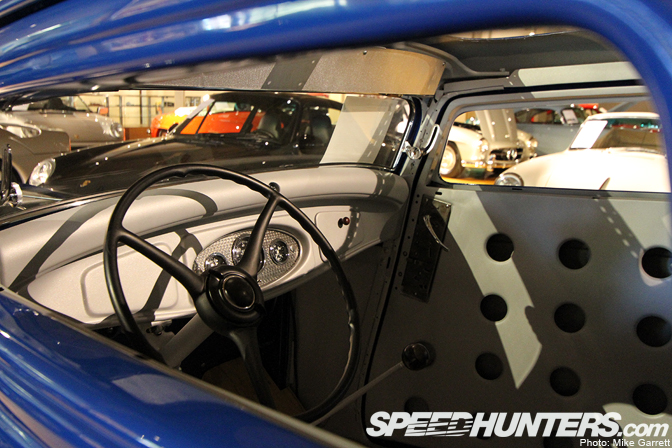 As with the rest of the car, the interior is completely period correct. I was amazed at just how solidly the doors closed after all these years and all the Hot Rodding this car has seen.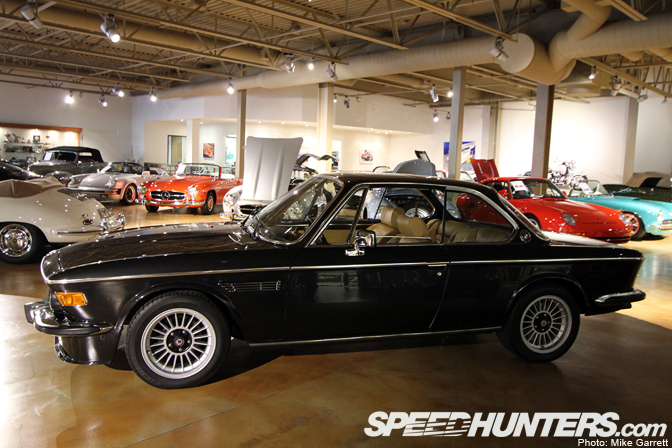 Here's a fully restored '74 BMW 3.0CS. It's largely been rebuilt to factory spec, but there are a few subtle upgrades.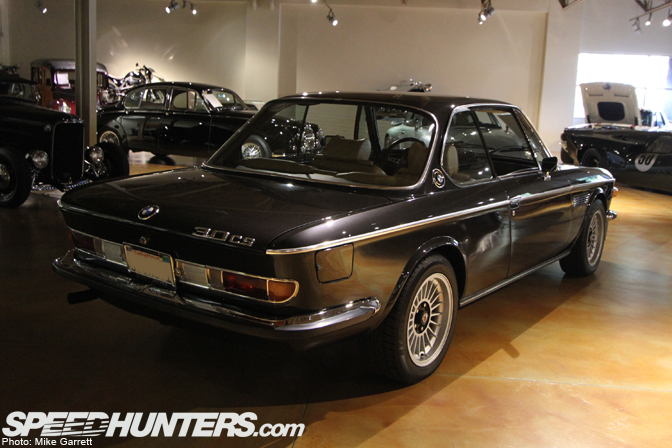 Such as a 1988 3.5 engine swap and moderate suspension upgrades. 16" Alpina wheels set the whole thing off.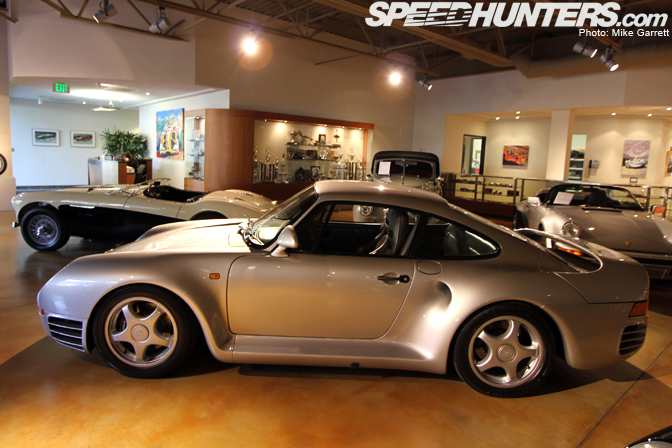 You haven't had enough 959s yet, have you?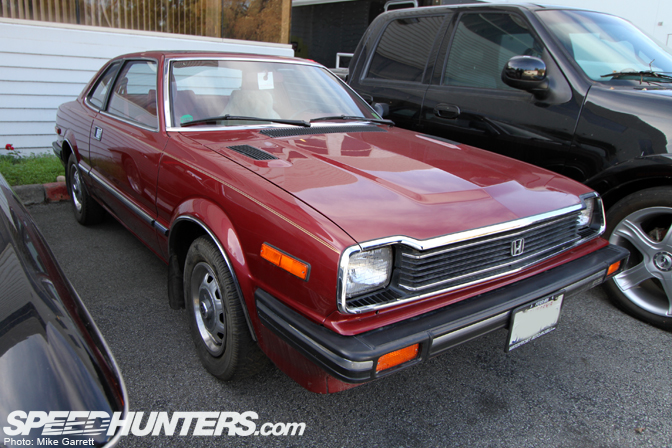 While looking around outside we came across this first generation Prelude. John said it has very low miles on it, which didn't surprise me given its condition. Yes, I know I'm strange for posting an old Honda right after a Porsche 959…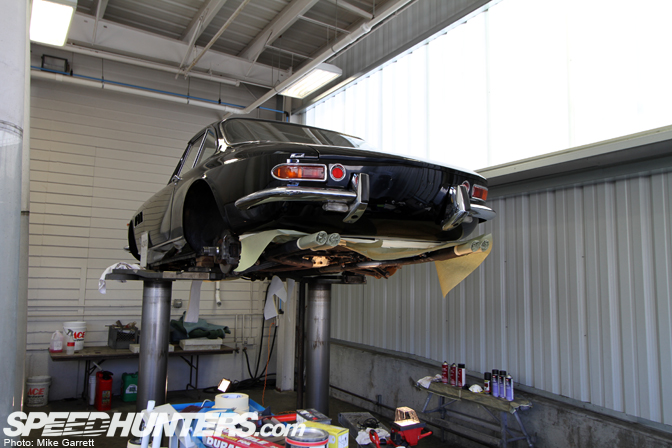 We also took a peek at the separate detailing facility, where a Ferrari 330 was up on the lift getting thoroughly cleaned.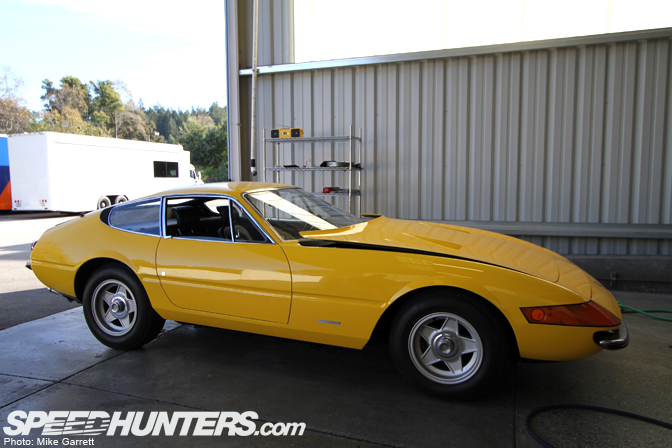 A sleek and sexy 365GTB was also in for some detailing work.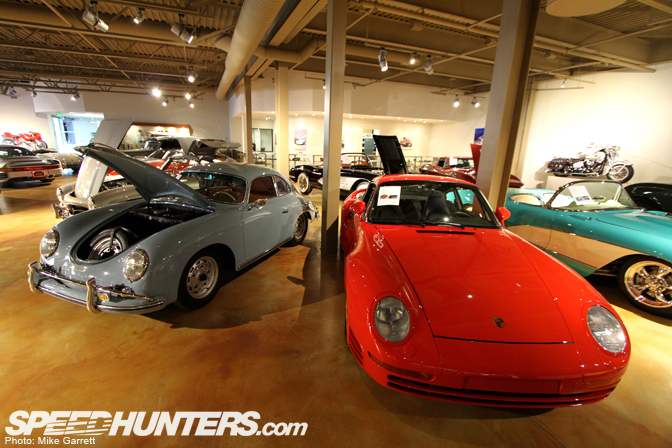 That's just a few of the fine vehicles I found being offered in the Canepa showroom. Some of the cars you've seen in this story have probably already been sold and by now are on their way to new owners around the world.
Don't worry though, I'm sure they've already been replaced by some equally impressive machinery in this showroom of dreams.
Coming up next, a look through Canepa Museum upstairs.
-Mike Garrett