Just the other week I had a meeting with some of the Streetgasm folk. The guys in this group come from all walks of life and it shows in the diversity of cars they own. Maurice, the owner of this gorgeous R34, is what you could call the team captain.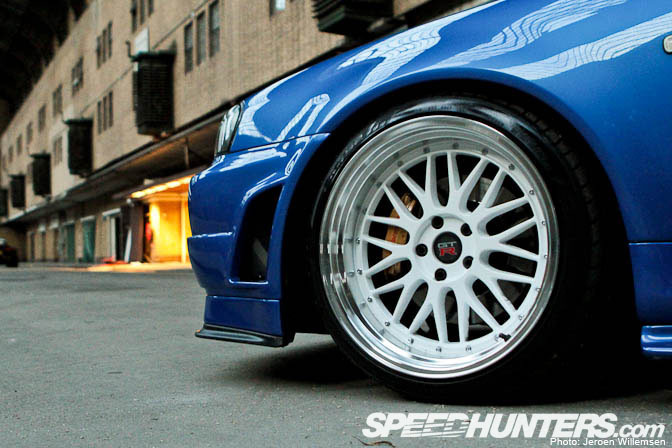 This R34 is still a work in progress, which is why I've tagged this as a 'builds' feature. When the car is finished I'll have a full feature that includes a review of its driving capabilities.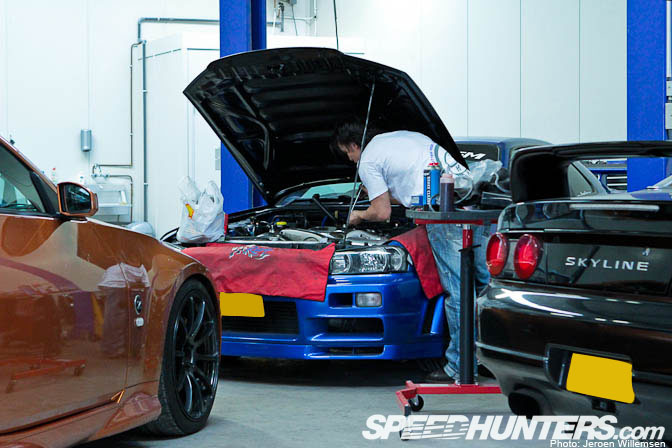 Maurice and I made our way to Pro Import where their main mechanic Kevin was working on the Skyline.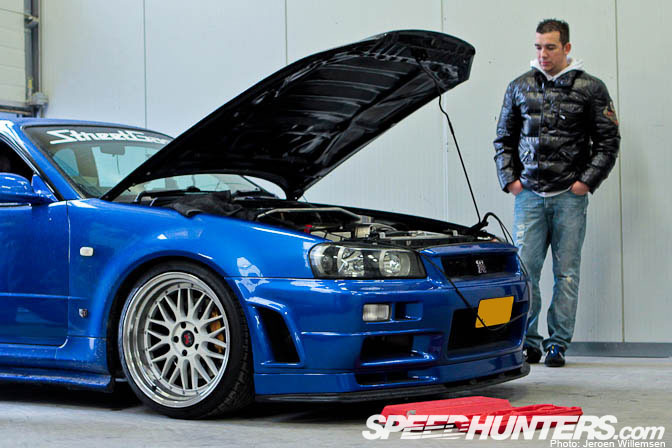 Here is Maurice awaiting the first startup of the car after several months of silence. He went from a twin turbo setup to a big single Holset/PI T75RR turbo.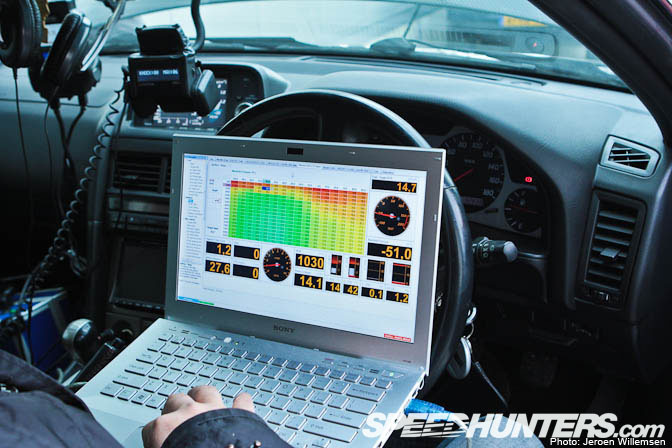 So that we could take the GT-R out for a short photoshoot, Henk Go – the other half of Pro Import – did a quick, safe tune on the Haltech ECU.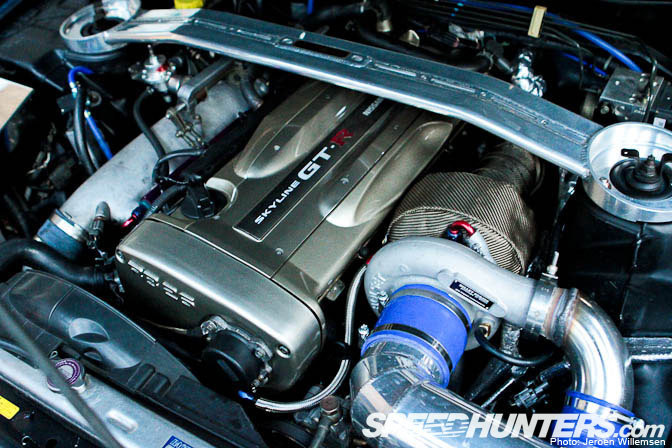 When you pop the hood you are greeted with this awesome NUR based RB26. I won't go into all the specific details just yet because there is a lot more coming.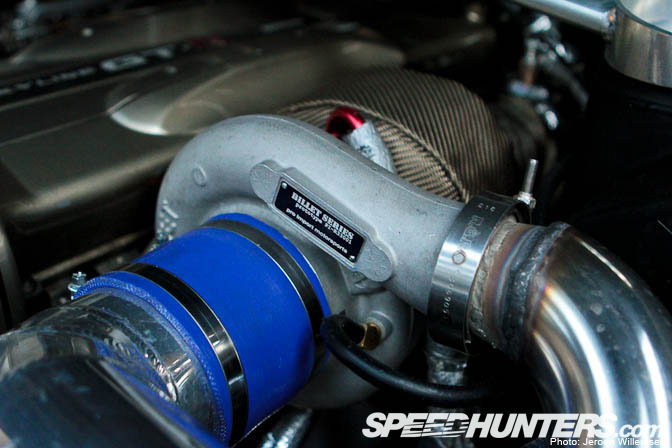 This is the Holset/PI T75RR turbo that now dominates the engine bay.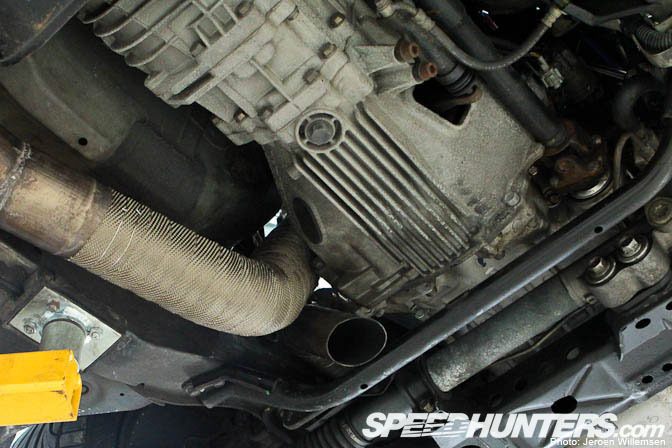 The GT-R is fitted with a screamer pipe that dumps straight to the atmosphere. I can't wait to hear this car on full boost!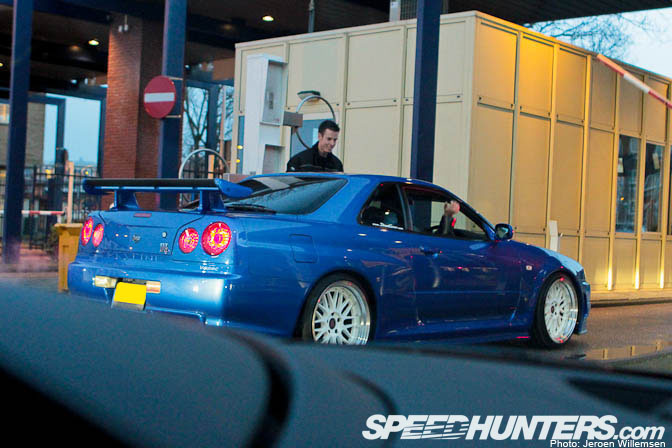 The only problem we encountered while driving the car was the fact that it is, of course, right hand drive. This meant things like opening boom gates weren't exactly straight forward.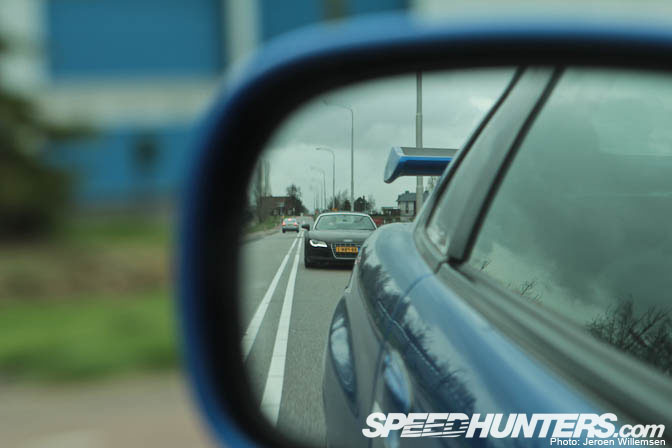 When we arrived at Pro Import there was a little surprise in the form of this awesome Audi R8 V10 Spyder. We didn't expect it to be there, and I'll have more photos of it shortly.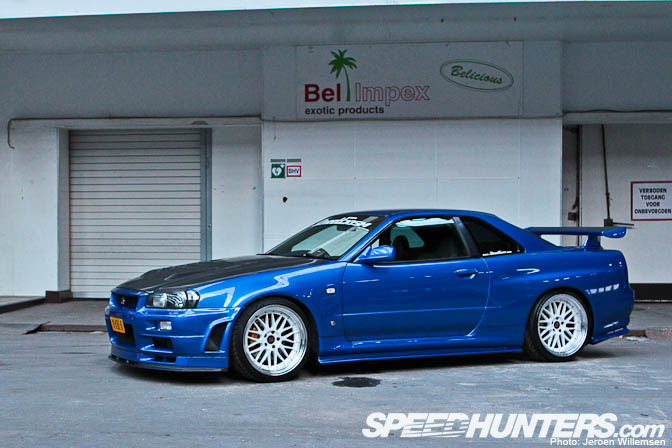 Stay tuned for more on this Dutch GT-R in the near future!
-Jeroen Willemsen
More build features on Speedhunters