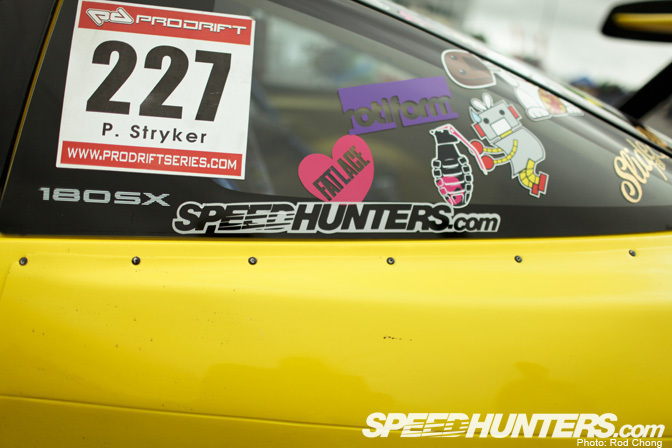 As we wind down the last of our 2011 stories, I thought it would be fun to put together a different type of themed gallery, which focuses on the much sought after Speedhunters stickers.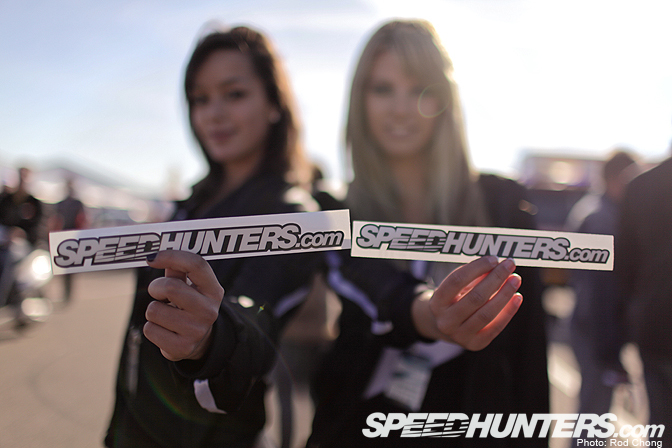 Whenever we attend events, Speedhunters team members around the world are normally more than happy to give out these stickers. You just have to come up to us and ask!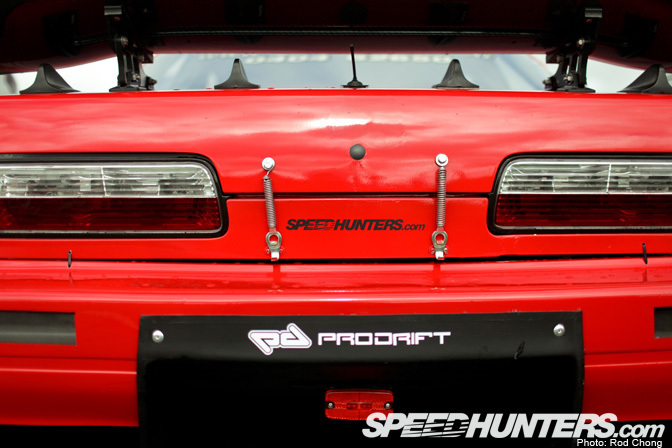 We estimate that over 20,000 of Speedhunters stickers have been printed since the website began, perhaps more.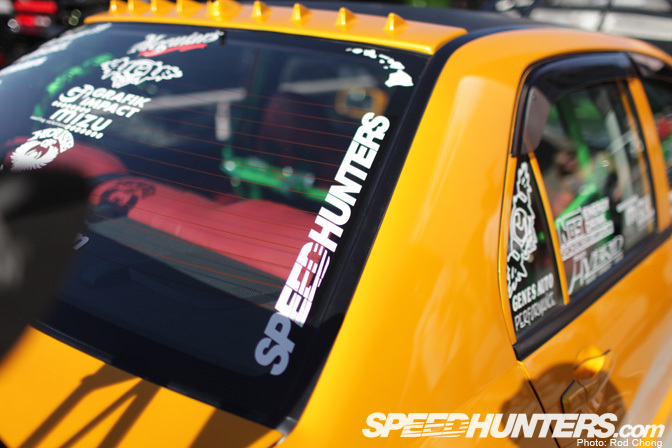 As a result, we often encounter our own SH logo in a wide variety of unexpected places…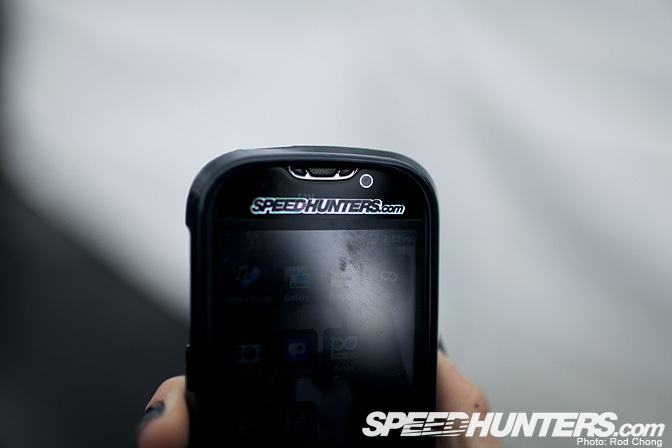 … from phones…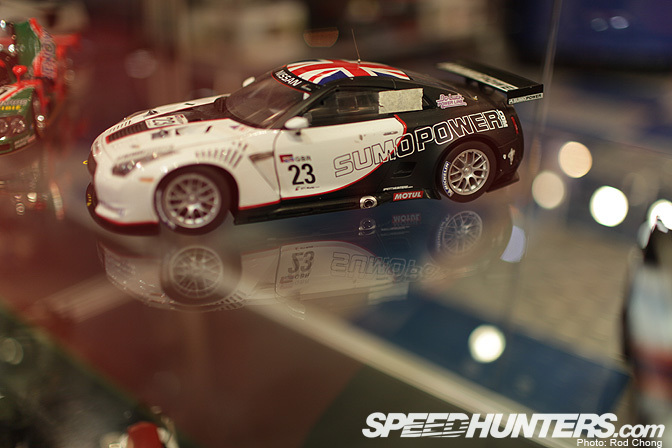 … to die cast models.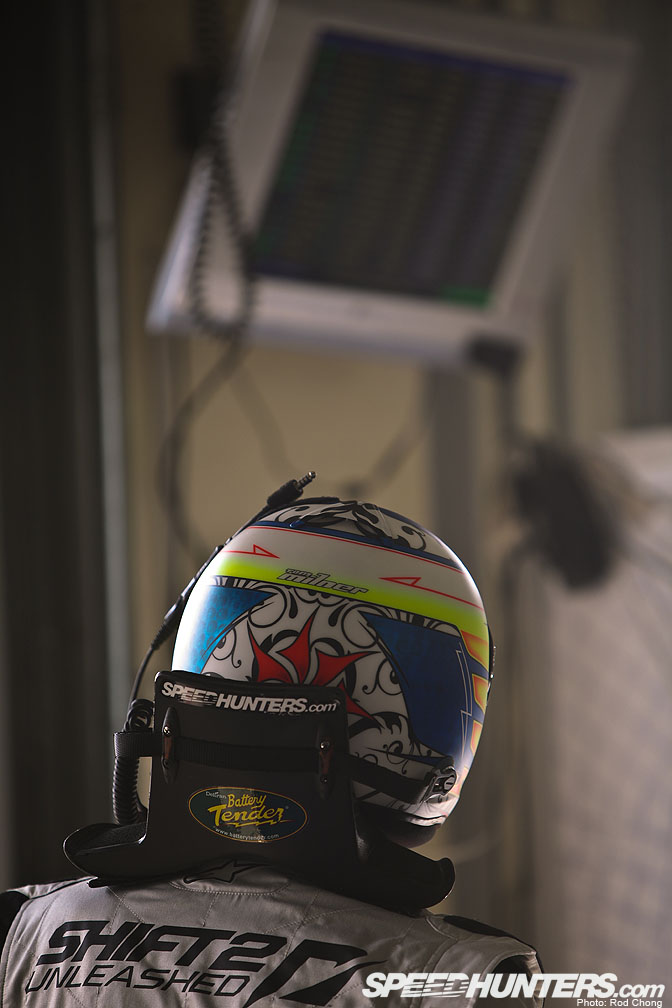 We also make a point, of getting our friends and collaborators to rep us. This is Tommy Milner's HANS device as spotted at the Dubai 24Hs in January.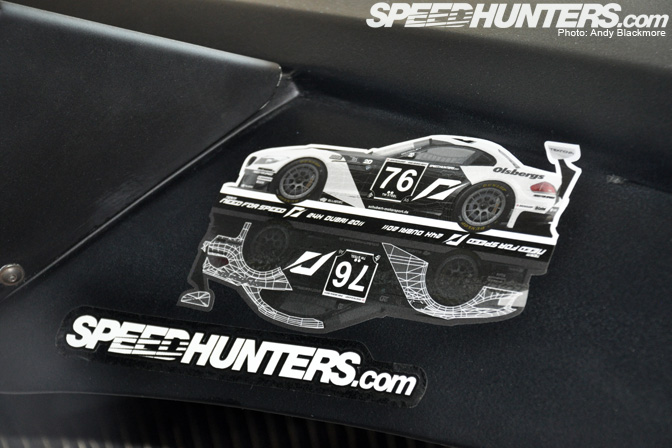 The dashboard of the Team NFS Schubert BMW Z4 shows the special Dubai 24H sticker we did up for that event.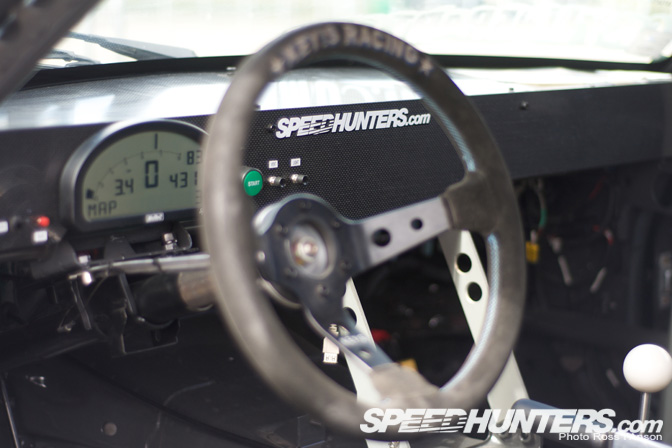 Here's a logo adorning the custom carbon dash of Filippo Pirini's MX5.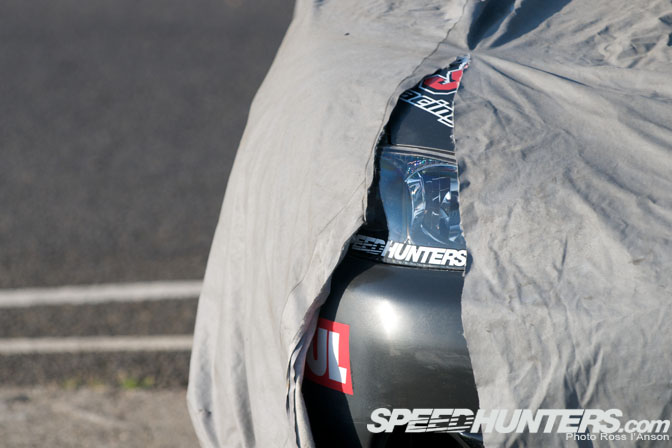 And in the classic headlight position.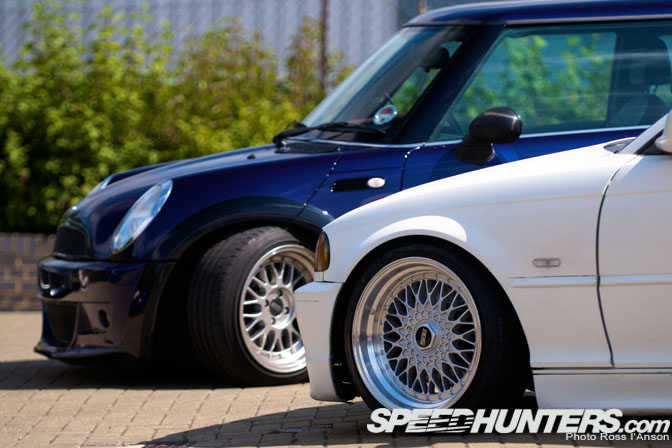 A large pile ready to be given out from Team NFS base camp at Mondello Park in Sept care of Touge Automotive.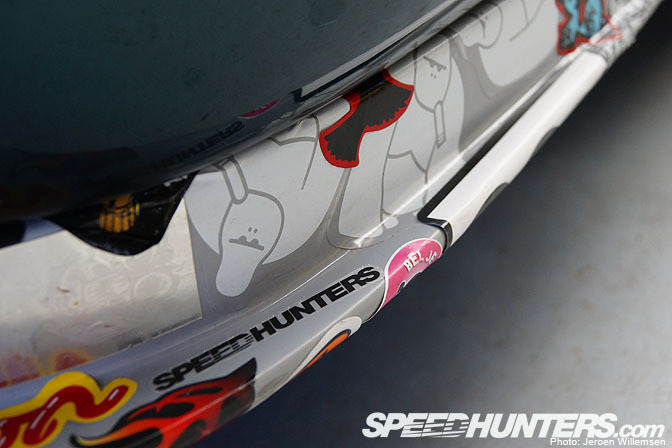 Stickerbombing on a Nissan S14a
Side window S15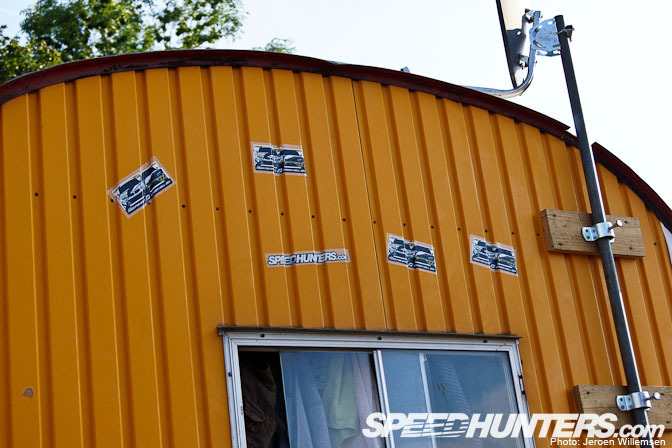 24hrs Nürburgring shed…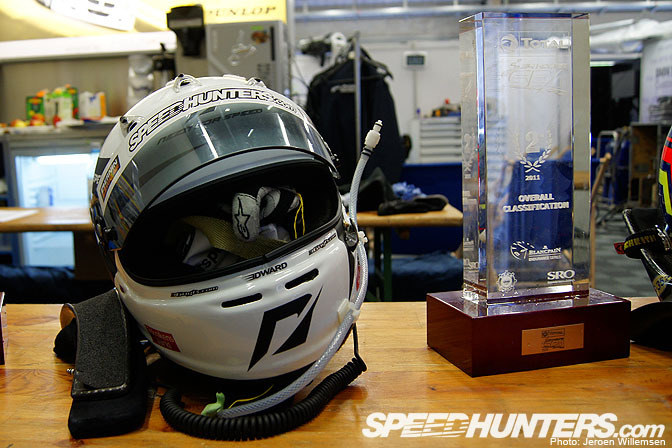 Edward Sandstrom's helmet after the 2nd place finish at the Spa 24Hs.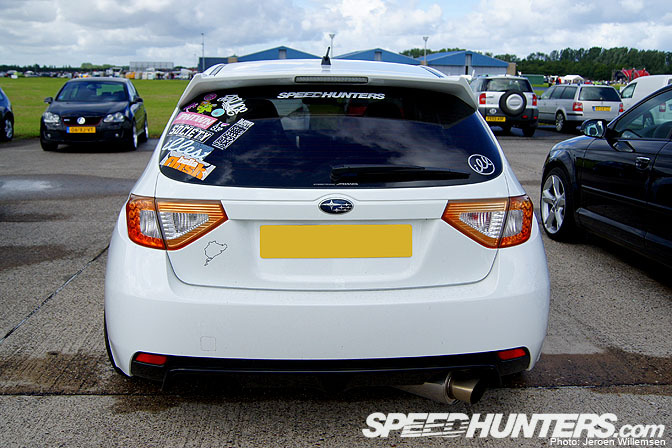 Home made Speedhunters sticker at MIVW in The Netherlands.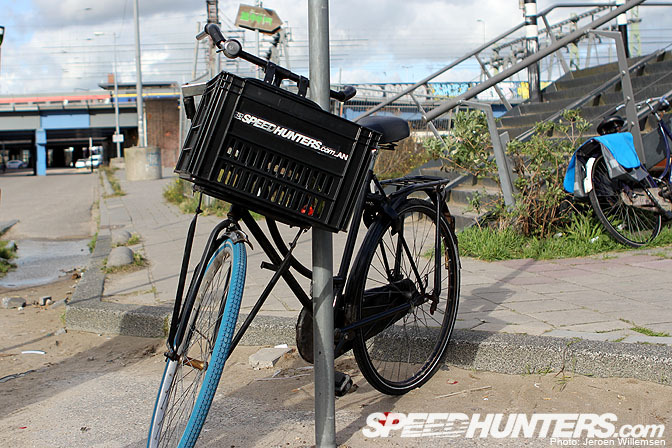 Speedhunter's audio composer, Rob Bullough's bike in Amsterdam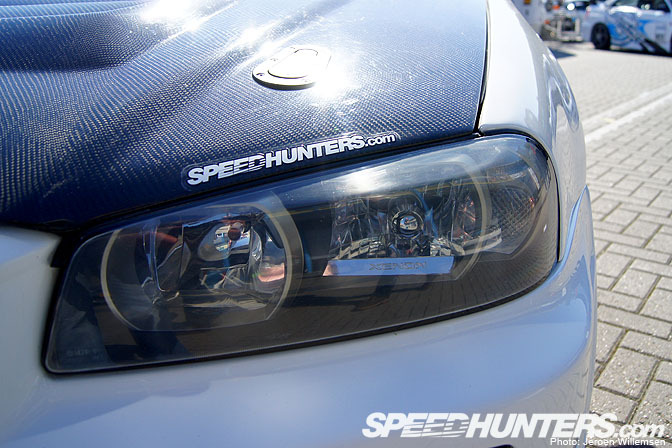 Headlight Nissan Stagea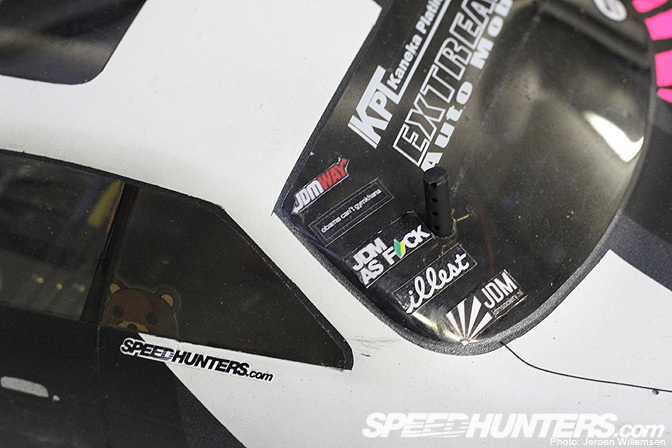 Miniature Touge Automotive Speedhunters sticker on a Matt Powers RC replica.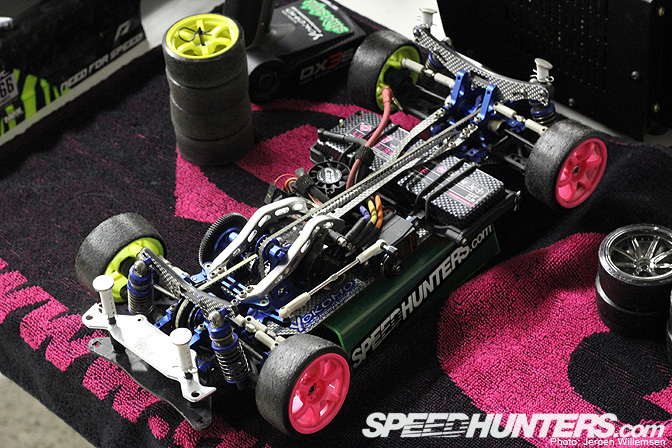 Sticker on the base plate at the Mini Mobil World RC day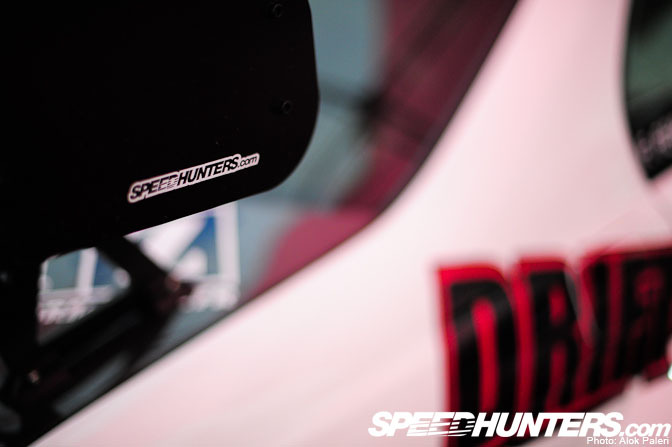 Frederic Ferreira's E39 supercharged M5 drift car rear wing shot in France,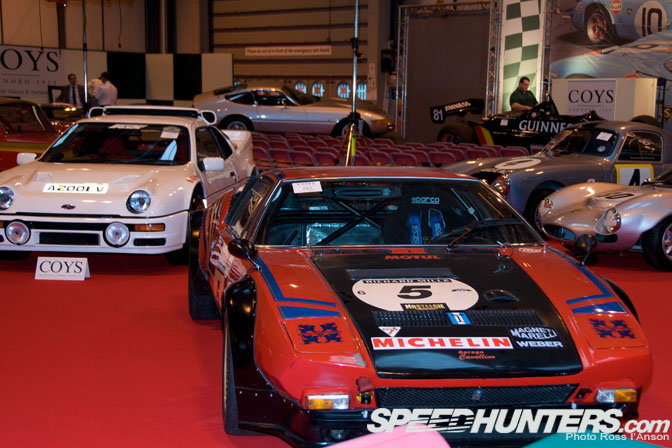 Bas Plugge's drift 350z in The Netherlands.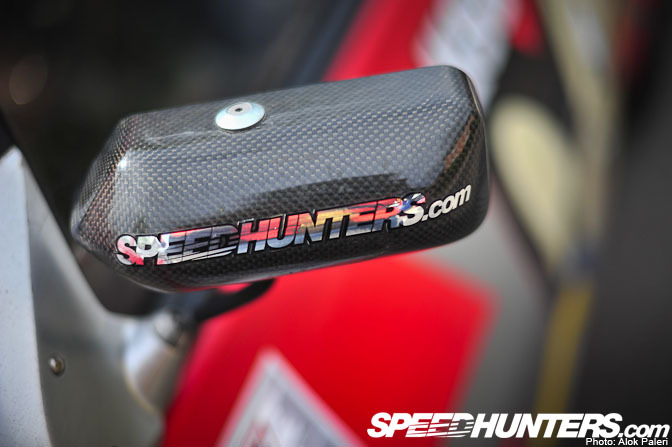 Yves Stocky's ex-Sumo Power drift 350z from Luxembourg.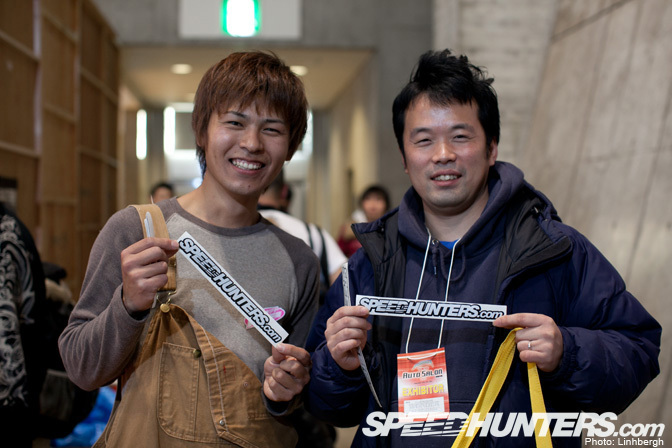 Suguru Ishiai and Manabu Mitsumori at Tokyo Auto Salon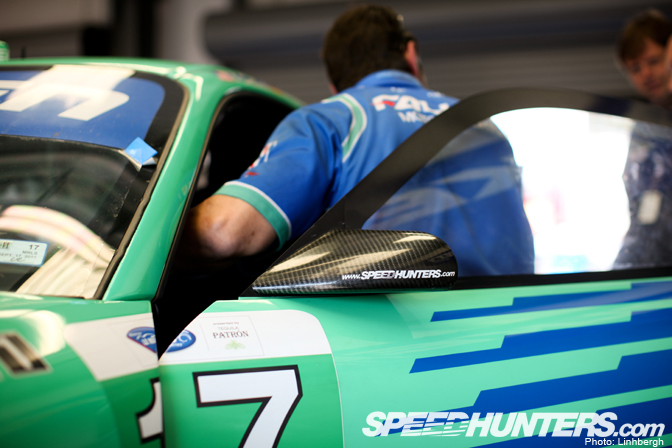 The ALMS Falken Tire Porsche RSR.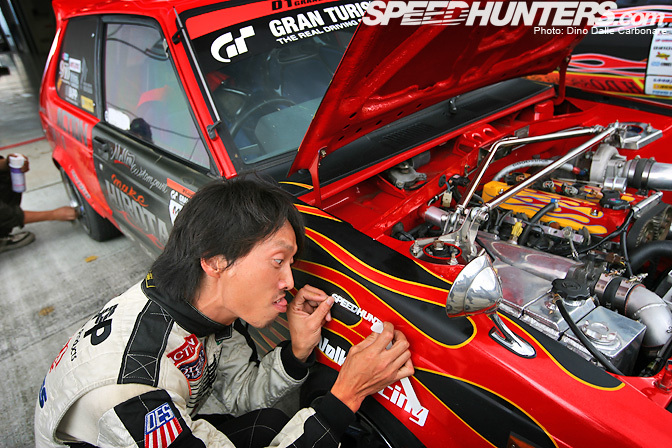 Iwai-san, driver of the H.D.O. D1 KP61 Starlet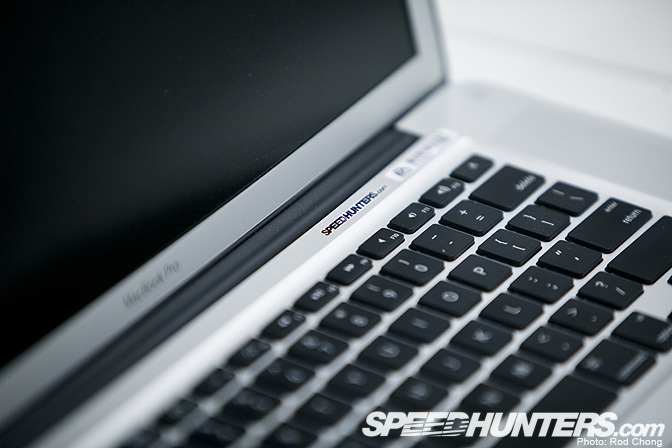 A different use for the Touge Automotive mini-RC Speedhunters sticker.
Happy New Years everyone! On we go to 2012.
:Rod
Touge Automotive X Speedhunters products
Fatlace X Speedhunters products