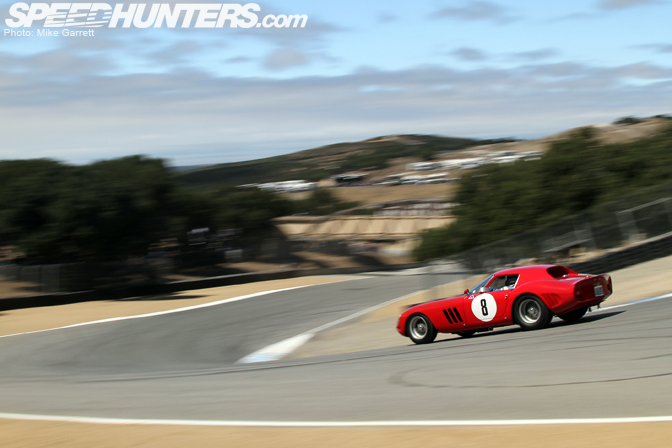 Ah yes, the life of a Speedhunter. I can't think of another job in the world where you can be shooting beat up drift cars in the desert one weekend, listening to rockabilly music at a Hot Rod show the next weekend, and on another be rubbing elbows with the wine and cheese crowd in Monterey.
My Speedhunting adventures in 2011 included all of that and more. Here's part two of my look back through the year.
(Above) Ferrari GTO, Mazda Raceway Laguna Seca, Monterey, California
If I had to pick my favorite event of the year, it might just be the Rolex Historics at Laguna Seca. The sight of multi-million dollar classics going at it on the track has a tendency to stick with you.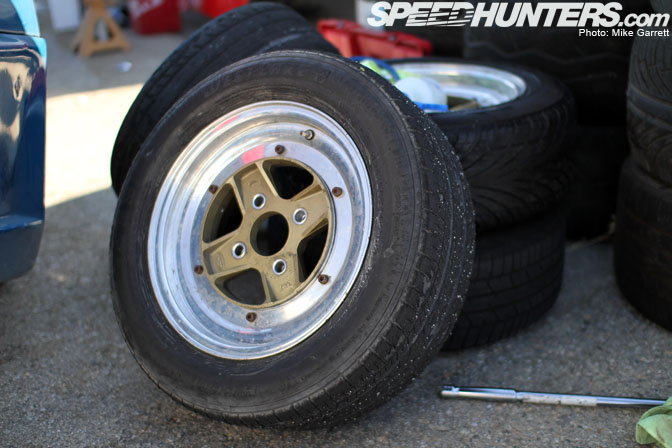 All Star Bash, Streets of Willow, Rosamond, California
Besides the scorching heat, the biggest problem about shooting All Star Bash is staying focused on "work". I've never been to an event where fooling around is more encouraged for the drivers and media alike. Word is next year's ASB will be in the fall, so at least the heat won't be a problem. The goofing off will still be there though…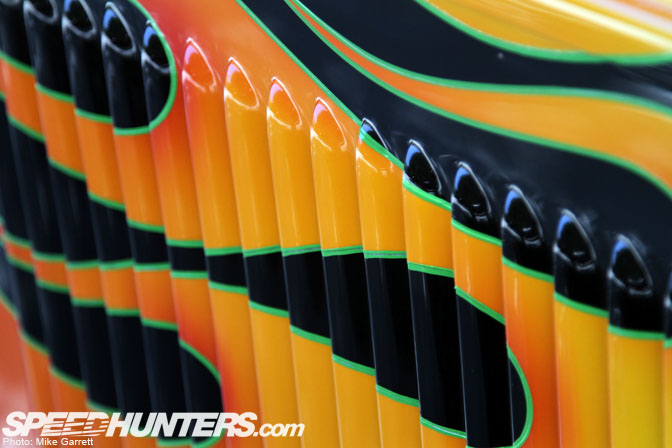 LA Roadster Show, The Fairplex, Pomona, California
Flames and louvers on a Hot Rod at the LA Roadster Show. It's all in the details.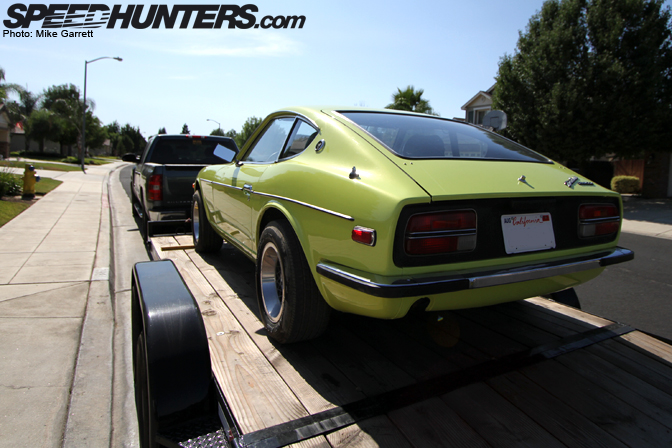 '72 Datsun 240Z, Clovis, California
In July I sold my Mustang GT and took on a 1972 240Z project car. As of now I've yet to make much progress on the Z, but one of my new year's resolutions is to really get going on this thing. I've got some cool ideas swirling around in my head…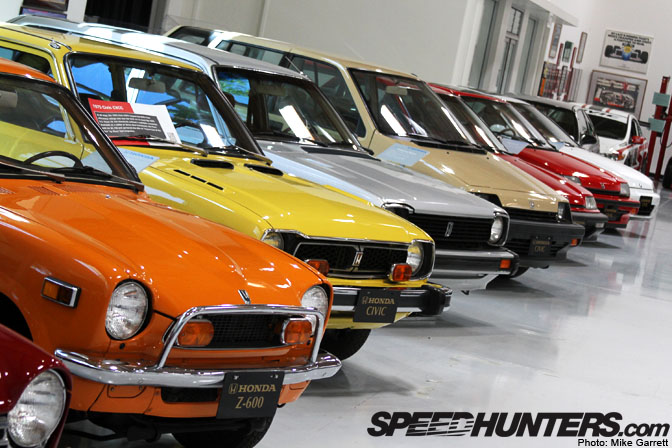 The North American Honda Collection, Torrance, California
An incredible slice of Honda history can be found in a top secret warehouse in Torrance. What a treat it was to get a tour of this place.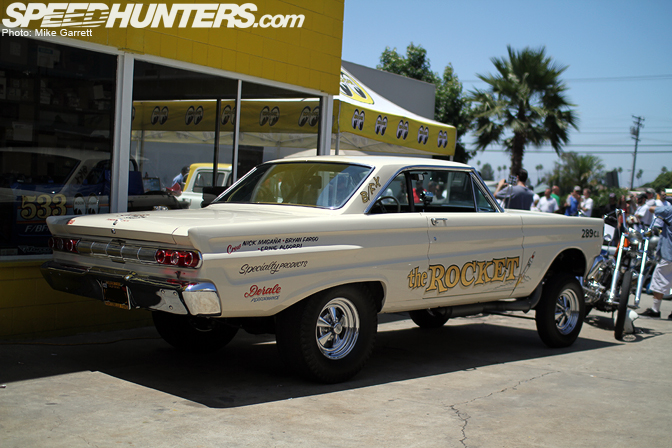 Mercury Comet Gasser, Mooneyes Open House, Santa Fe Springs, California
The Rocket occupies some prime real estate at the Mooneyes Open House. Summer or winter, in Japan or the US, the Moon crew knows how to throw a party.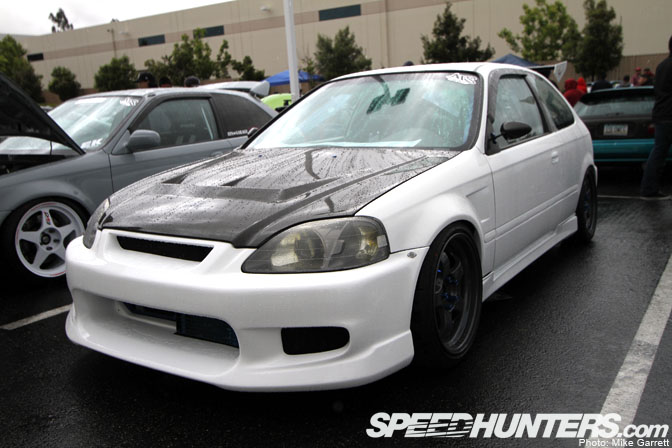 EK Civic, Eibach Meet, Corona, California
A little rain didn't stop the waves of Honda fans from coming out to the Eibach meet. Unless you've been, you can't imagine the crowds that come to Eibach.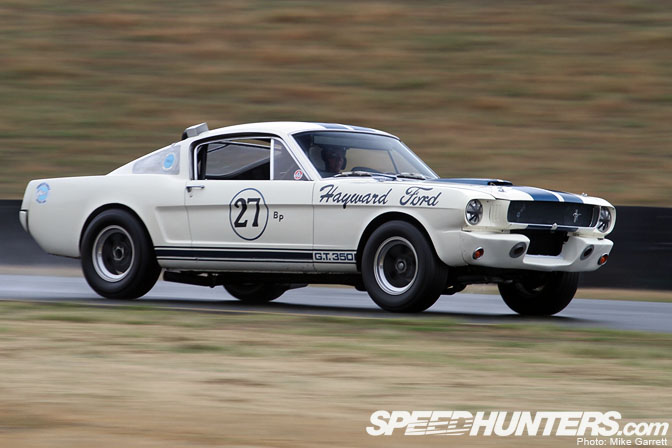 Shelby GT350, Sonoma Historics, Infineon Raceway, California
Likewise, an early June rainstorm didn't stop the driver of this Shelby GT350 from putting on a show at the Sonoma Historics.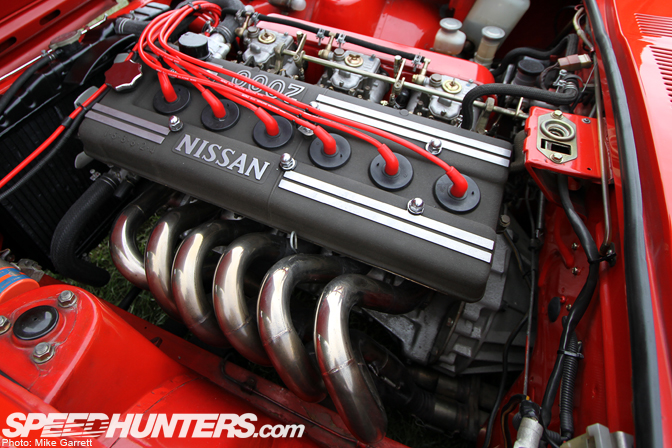 Nissan Fairlady Z432, JCCS, Long Beach California
Nissan's legendary S20 at home in the engine bay of a Z432.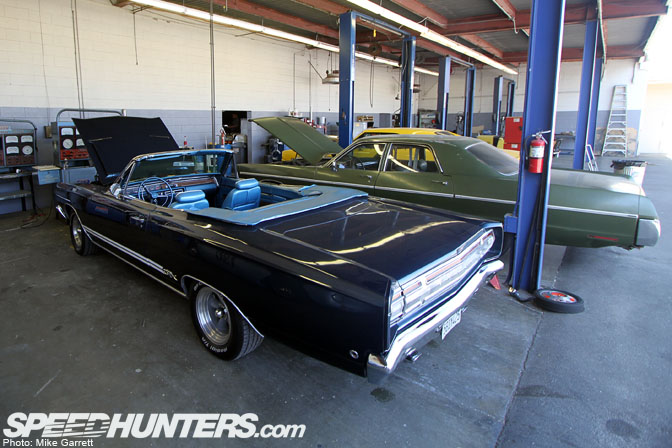 Picture Car Warehouse, Northridge, California
Have you seen the film Drive? If so the Picture Car Warehouse should look familiar. Several scenes in the movie were filmed here.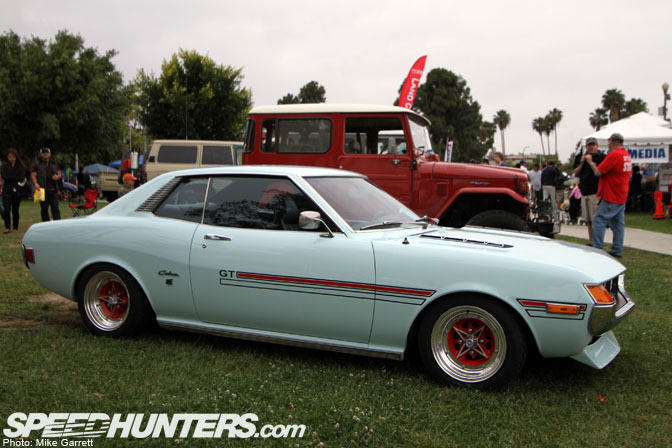 Toyota Celica, Toyotafest, Long Beach, California
I can think of no better car to represent Toyotafest than this first generation Celica. Timeless.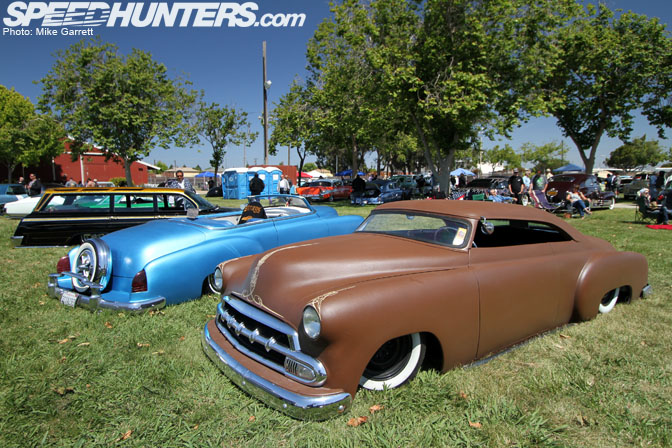 Kruisin' Nationals, Santa Maria, California
A couple of Chevy sleds on the grass at the Kruisin' Nationals. There's a reason why people from all over the world venture to Santa Maria every year.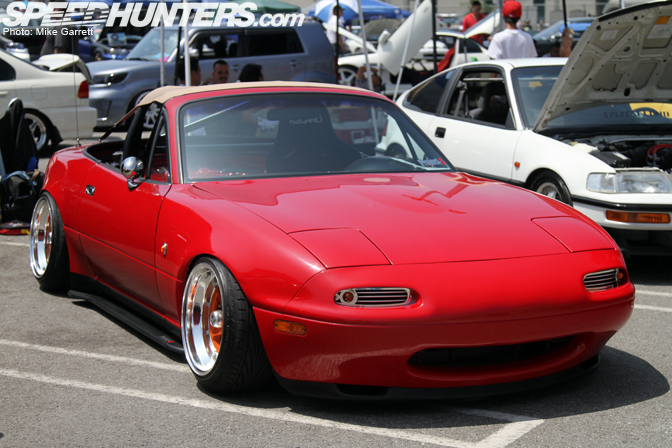 Mazda Miata, Nisei Showoff, Los Angeles, California
Nothing says summer in LA like the Nisei Showoff. The owner of this Roadster gets bonus points for the cool rag top.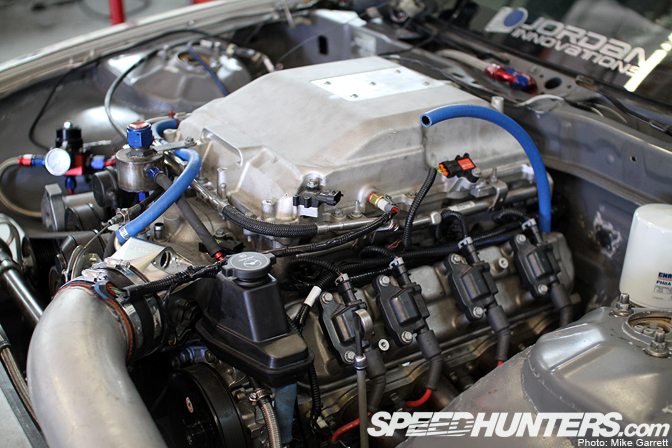 Blu808, Campbell, California
An LS9 V8 wedged into the bay of an S14 drift car at Blu808. Is there another piece of aluminum that could generate so much debate?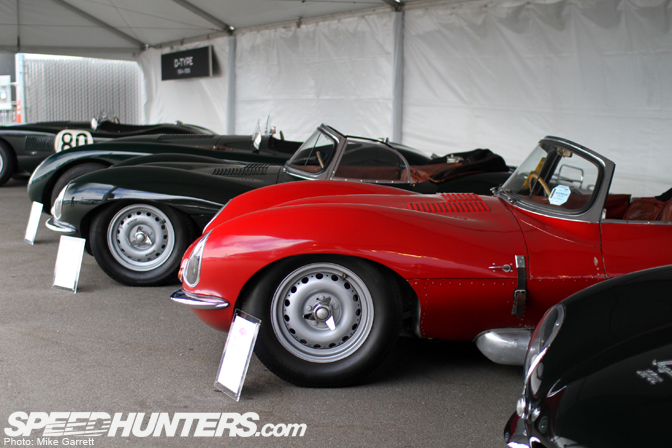 Rolex Historics, Mazda Raceway Laguna Seca, Monterey, California
Another image from the Rolex Historics. I certainly took home a new appreciation for the Jaguar brand after my time in Monterey this year.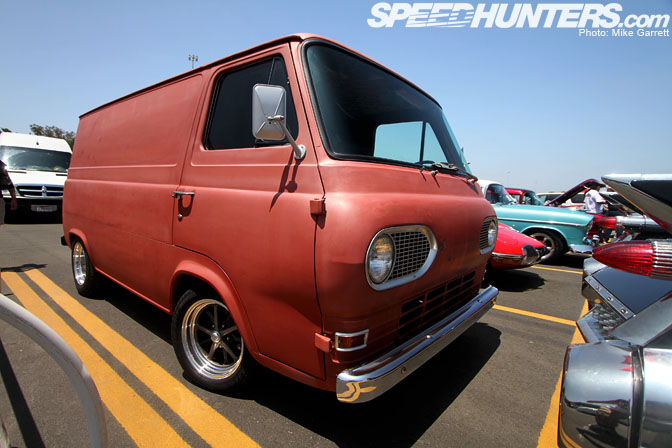 LA Roadster Show, The Fairplex, Pomona, California
It might be called the LA "Roadster" Show, but I'm gonna go with a shot I snapped of a Ford Econoline van. Why? Because vans are awesome.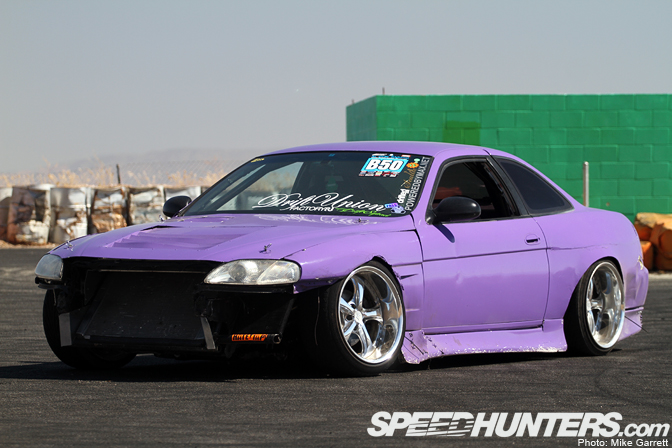 Drift Union Soarer, All Star Bash, Rosamond, California
Another memory from this year's ASB. Hanging out with the Drift Union crew from Canada. Super cool guys they are.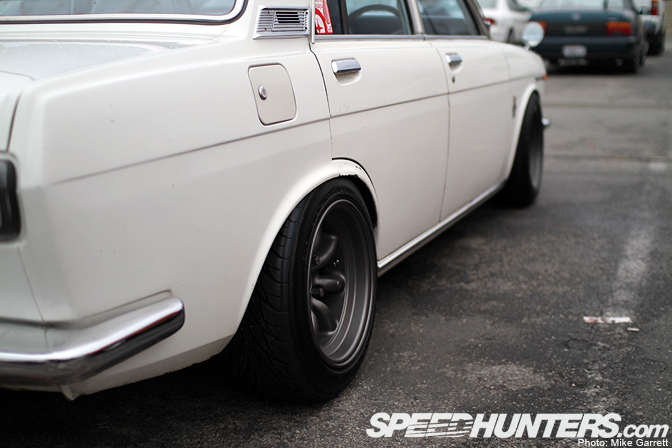 Nissan Bluebird, JCCS, Long Beach, California
This 510 Bluebird found in the parking lot was one of my top picks from this year's JCCS. Dig that stance.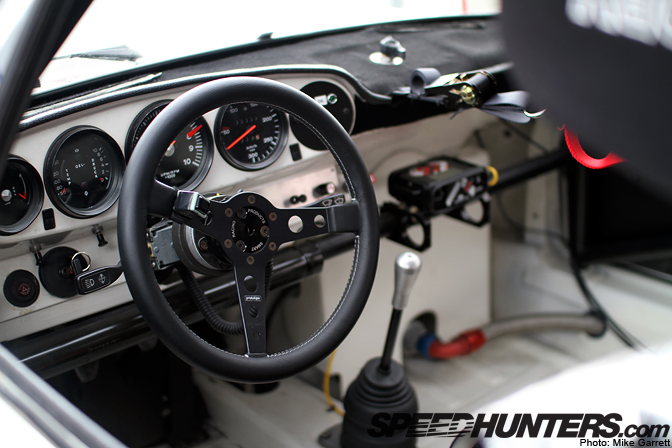 Porsche RSR Cockpit, Mazda Raceway Laguna Seca, Monterey, California
Vintage race car cockpits calm me. Everything has a purpose – no fluff here.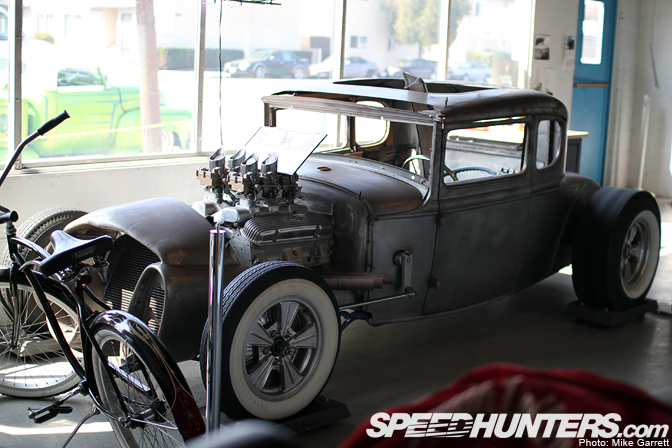 Ford Model A, Starlite Rod & Kustom, Torrance, California
This is my idea of window shopping, thanks to the boys at Starlite Rod & Kustom.
Hope you've enjoyed this look back. More to come in part three.
-Mike Garrett
Mike's 2011 Photos of the Year Pt.1