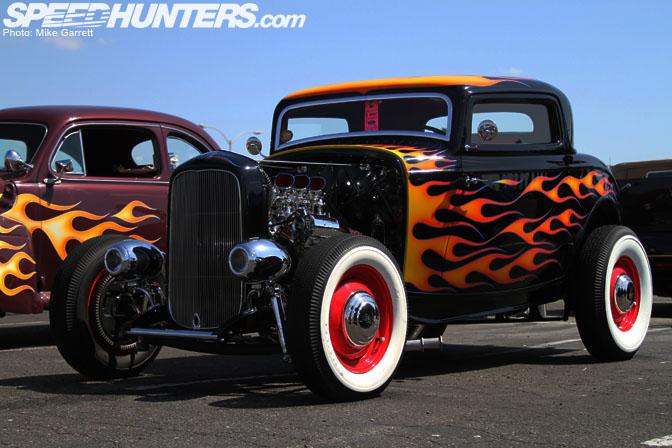 2011 has been an extremely big year for me. Not just professionally but personally as well.
In addition to my busy schedule of Speedhunting work, over the course of 2011 I bought my first home, swapped cars, and even adpoted a couple of kittens. I may not have logged the same mileage as some of the other globe trotters on the Speedhunters team, but I found myself working harder than ever to tap into the endless sea of car culture that is the state of California.
Let's take a look back shall we?
(Above) Ford Hot Rod, Fabulous Fords Forever, Buena Park, California
Fabulous Fords Forever is a massive gathering of Blue Oval fans. Of all the shots I took that day, there's something about this flamed three-window Coupe that sticks out. It's such a perfect California scene.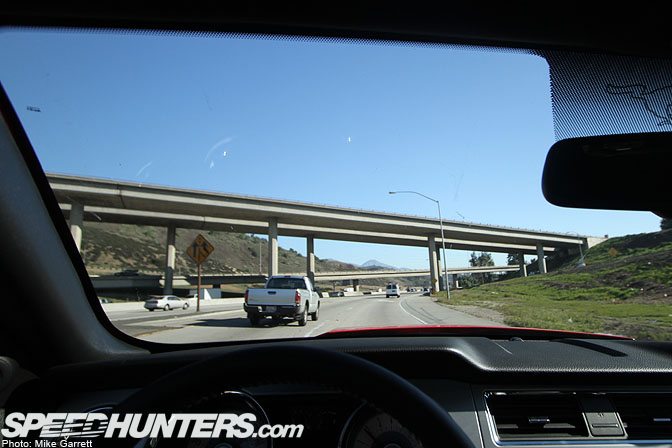 The 57 and 10 Interchange, Pomona, California
Scenes like this are such a big part of my life on the road during Speedhunting trips. In this shot I'm behind the wheel of the 2011 Mustang V6. It might not have had the bark of the V8, but with 300+hp and a 6-speed it was a fun car to put around in.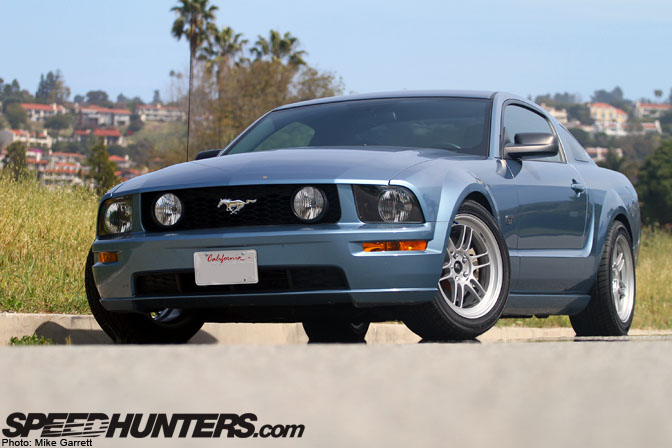 '06 Mustang GT, Rancho Palos Verdes, California
Speaking of Mustangs, this is my '06 GT right after I outfitted a set of Enkei RPF1s. I ended up selling the Mustang over the summer to make room for my 240Z project, but I sure miss it after looking at this photo…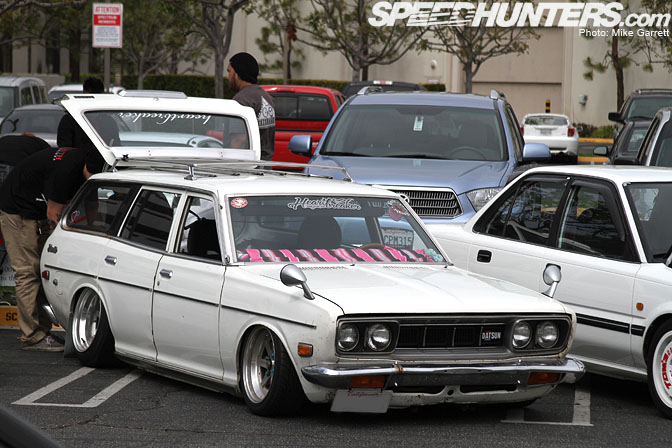 Justin's Datsun 610 Wagon, NFS SoCal, El Segundo, California
I'm used to capturing events with my camera, but NFS SoCal was unique in that I was involved in planning and recruiting vehicles. I was quite happy with the results thanks to people like Justin Hrenko and Yuta Akaishi who drove down to take part. Thanks guys!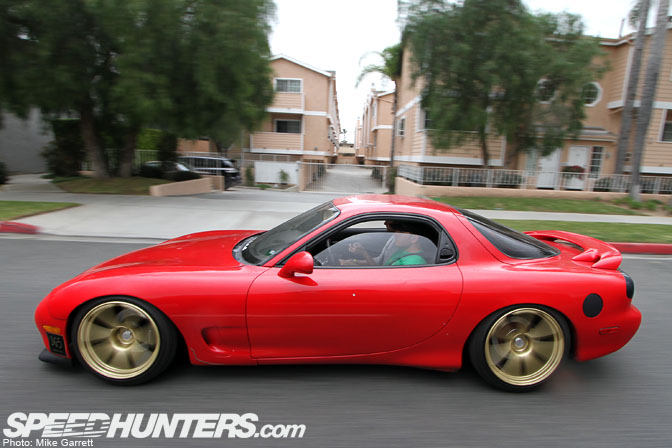 Justin Pawlak's FD3S, Gardena, California
My attempt at a rolling shot while following JTP to lunch in his new FD RX-7. I also have to thank him for introducing me to Giuliano's Deli, which is now a regular stop for me whenever I'm in the city of Gardena.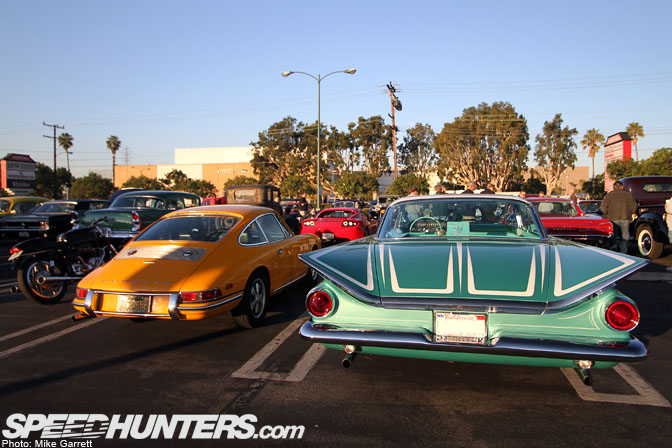 Caffeine Cruisers, Redondo Beach, California
Ah yes, winter in Southern California. This was taken on a bitter January morning with temperatures hovering at a frigid 62 degrees farenheit.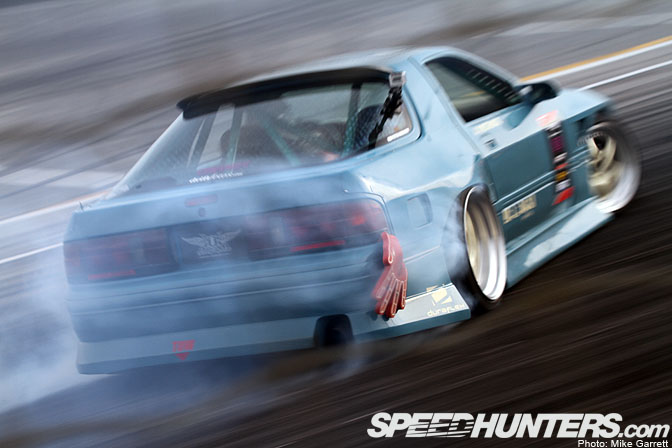 George Marstanovic's FC3S, XDC Rd.1, Toyota Speedway, Irwindale, California
As great as the action is, Irwindale is actually a pretty tough to place shoot. I somehow managed to get this shot of George's V8 FC through the fence on the inner bank during XDC.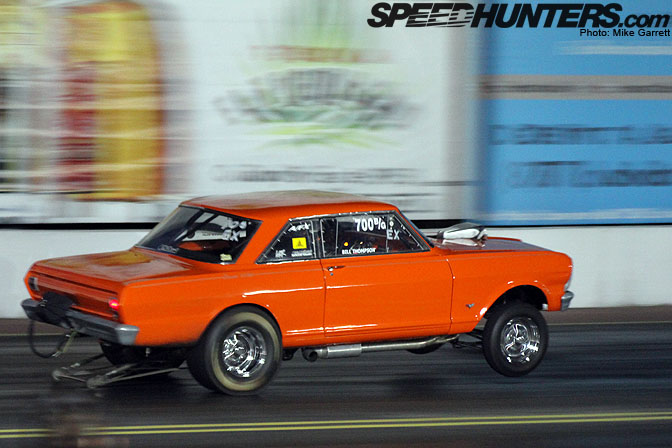 Chevy Nova, Toyota Speedway, Irwindale, California
In a scene that's likely repeated every Thursday night, a Nova lifts its front wheels down the eighth mile strip at Irwindale.
Evasive Motorsports Civic, Evasive Motorsports, La Puente, California
It's amazing how just a select group of modifications transformed this run of the mill Civic Si into a daily driver that's also a potent Time Attack machine.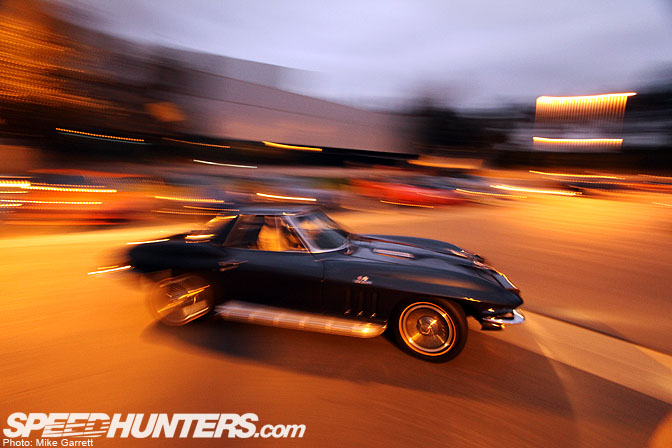 Early Riser Corvette, Cars & Coffee, Irvine, California
If you want a good a spot at Cars & Coffee, plan on being there before the sun comes up.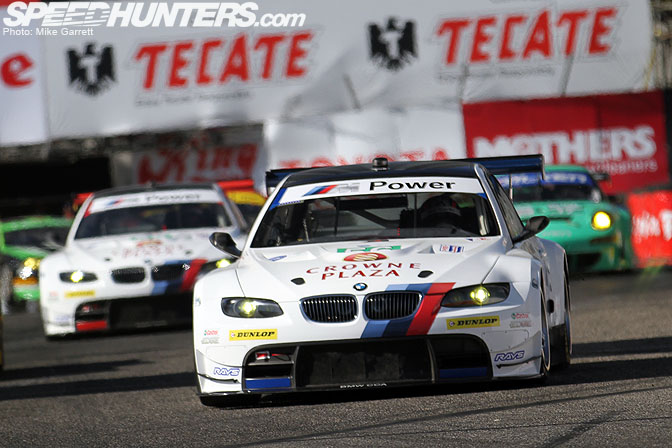 BMW M3 GT2, Long Beach Grand Prix, Long Beach, California
The pair of M3 GT2s lead the field through turn 10 during the opening laps of the race. ALMS on the streets of Long Beach is always sensory overload.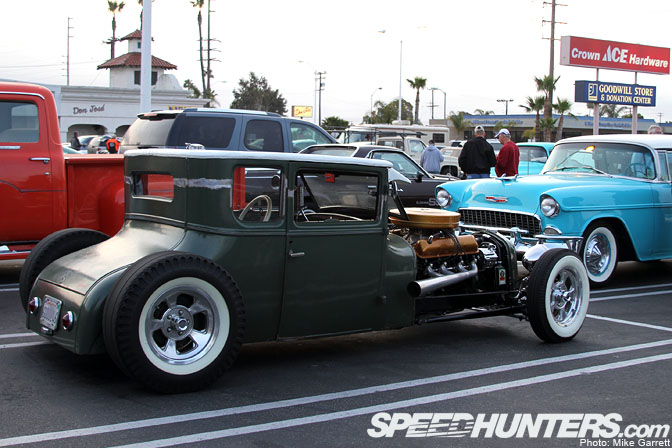 Donut Derelicts, Huntington Beach, California
Another Saturday morning and another cruise-in on the streets of Southern California.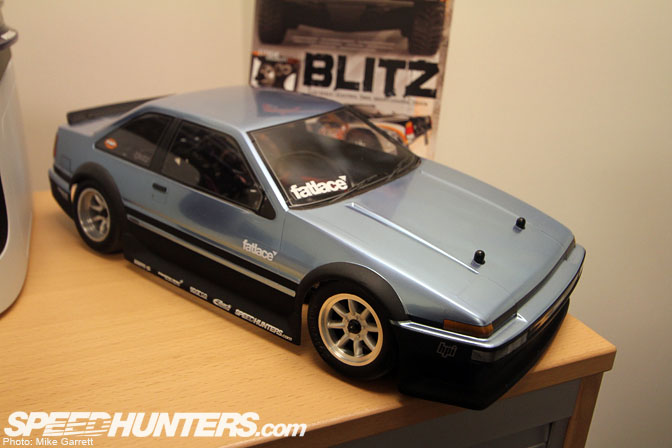 AE86 RC Car, HPI Racing USA, Foothill Ranch, California
Some AE86 two-door love from the good people at HPI Racing. I quite enjoyed this behind the scenes look at the RC industry.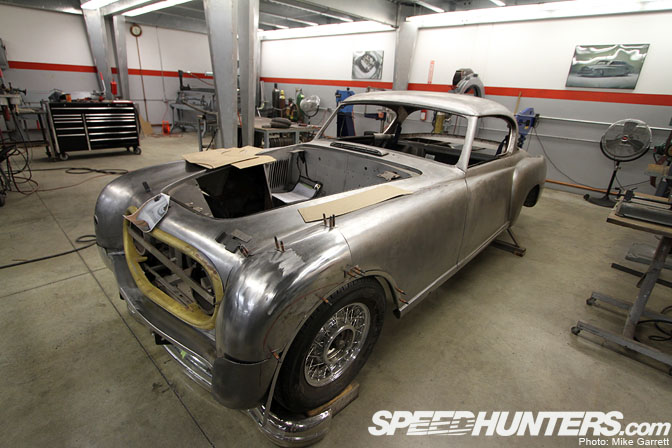 '54 Nash Healey, Hot Rods & Hobbies, Signal Hill, California
This '54 Nash Healey was undergoing reconstruction at Hot Rods & Hobbies back in February. I wonder what it looks like now?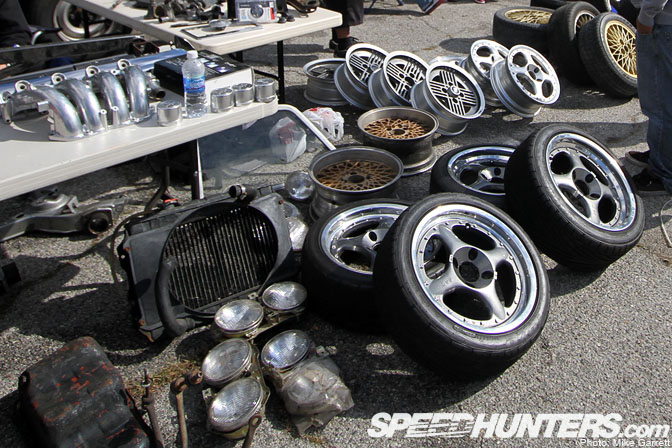 Datsun Swap Meet, Eagle Rock, California.
Looking through these photos reminded me that I need to get out to the next one of these swap meets. Got a list of parts I'm trying to track down for my S30!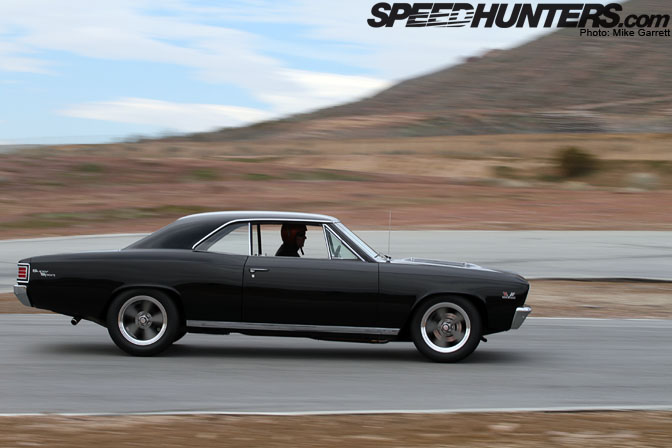 Chevelle SS, Hotchkis Track Day, Streets of Willow, Rosamond, California
This was the first time this badass Chevy had ever been on the race track, and the owner was hooked. Gotta love someone who isn't afraid to throw around their pristine Muscle Car.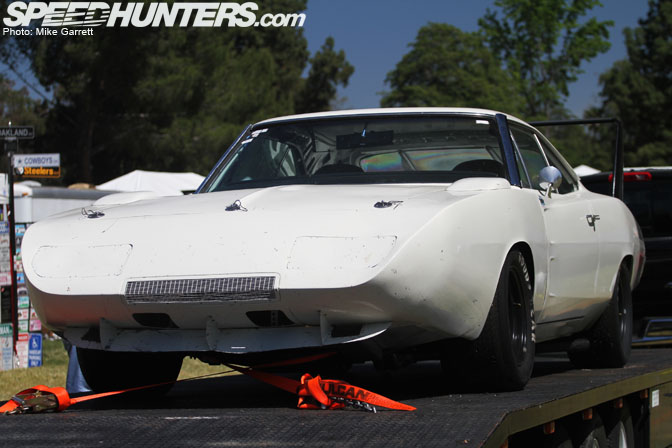 Dodge Daytona Clone, Mopar Spring Fling, Woodley Park, Van Nuys, California
Sean's awesome Dodge Daytona clone at the Mopar Spring Fling. It may be sitting on a trailer in this shot, but this car was built for the track.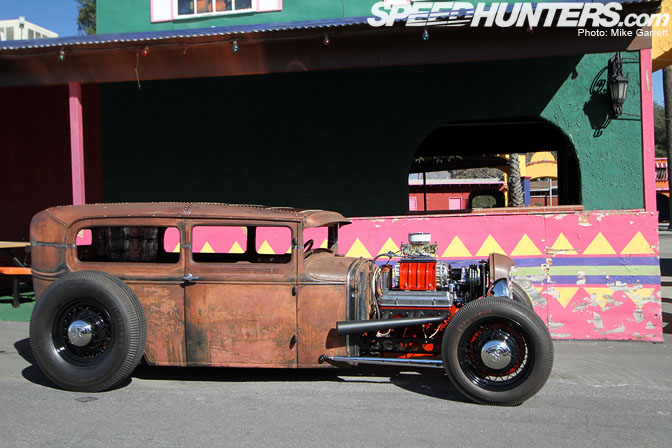 Bare Sedan, Grand National Roadster Show, Pomona, California
While much of the United States is covered in snow, it's sunny skies and good times every January at the Grand National Roadster Show.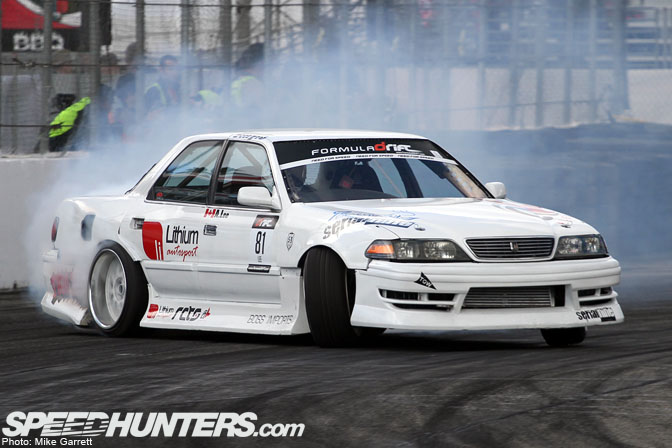 Alex Lee's Toyota Cresta, Formula Drift Rd.1, Long Beach, California
I only made it to one Formula Drift event this year, but it was a good one. It was cool to see Alex Lee bring some old JDM sedan flavor to the big leagues of drifting.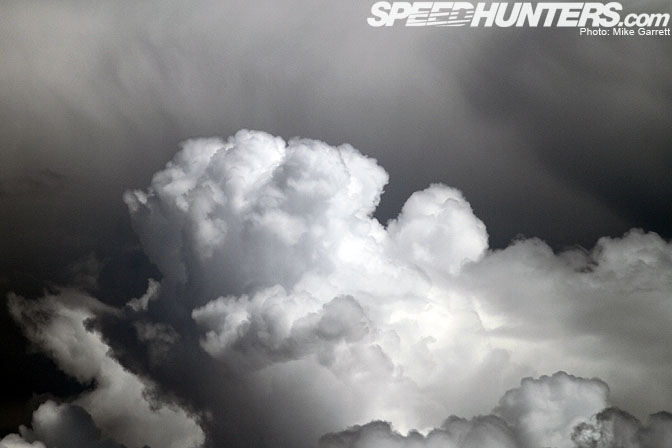 Formula Drift Rd.1, Long Beach California
The skies over Long Beach were so majestic that I couldn't help pondering the meaning of life. I also pondered what I should order at Roscoe's for dinner.
To be continued!
-Mike Garrett