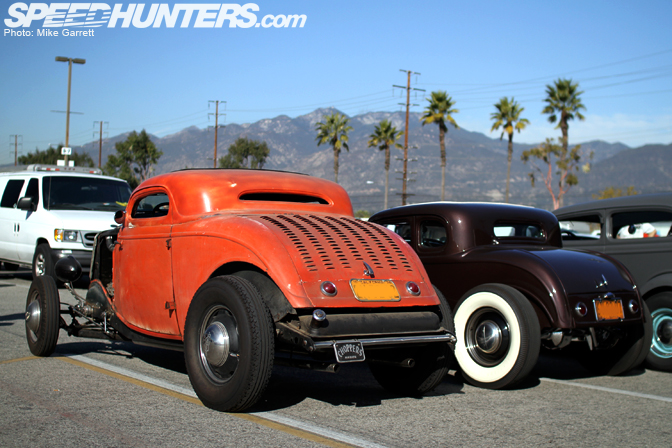 It's mid December now and for many it's a time to relax and reflect on a year gone by. Perhaps you've been enjoying indoor automotive activities like scale modeling or RC cars . Maybe you've been in the confines of your garage tinkering with a winter project. Some of us enjoy this off-time, others not so much.
In Southern California though, the middle of December means one of the biggest and funnest events of the year – the Mooneyes X-Mas Party at Irwindale Speedway.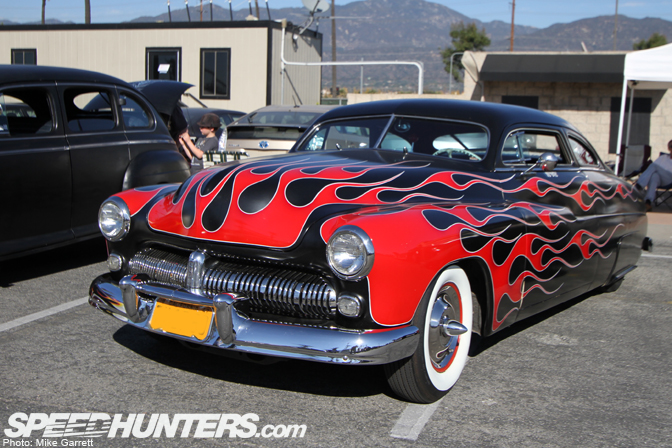 This is an event we've been covering since the beginning of Speedhunters, and each year it just gets bigger.  Besides myself, I was joined by Speedhunting comrades Linhbergh and Larry Chen – as well as Melinda Neil who came down from Vancouver to check out the show with her boyfriend.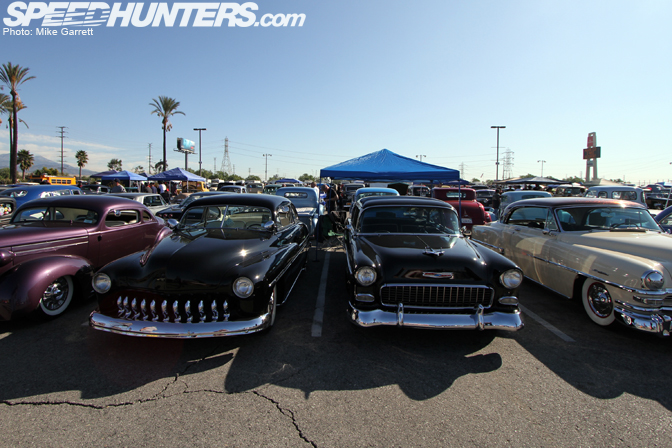 It was a picture perfect winter day in SoCal, and the lot at Irwindale Speedway was packed with ratty daily drivers, bitchin' customs, traditional Hot Rods, lowriders and more.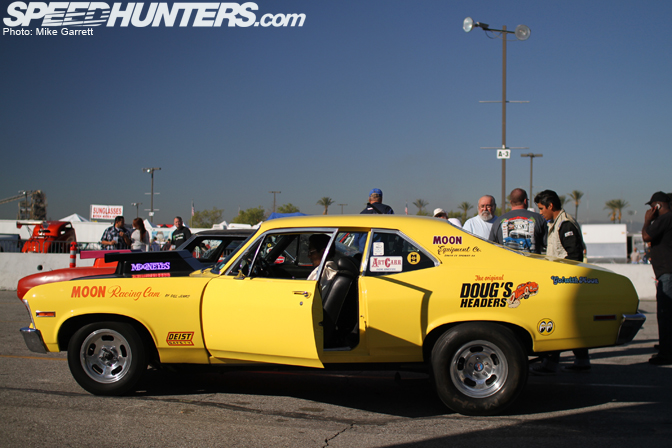 Let's not forget about the race cars either. All manner of drag machines came out to run on the Irwindale eighth mile strip, including the Mooneyes Nova seen here.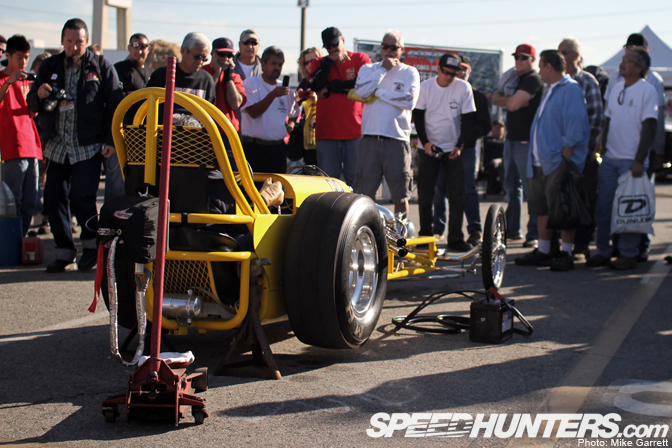 Soon after arriving, I heard the distinct sound of a blown V8 and found the famous Mooneyes Dragster being fired up in front of up a big crowd.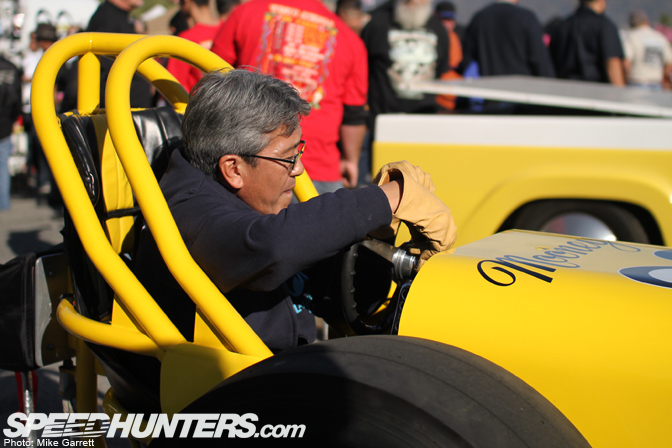 Operating the throttle on the yellow dragster was none other than Mooneyes main man Shige Suganuma. Shige and the global Mooneyes crew have been an extremely lately, hosting the HRCS in Yokohama just a week earlier.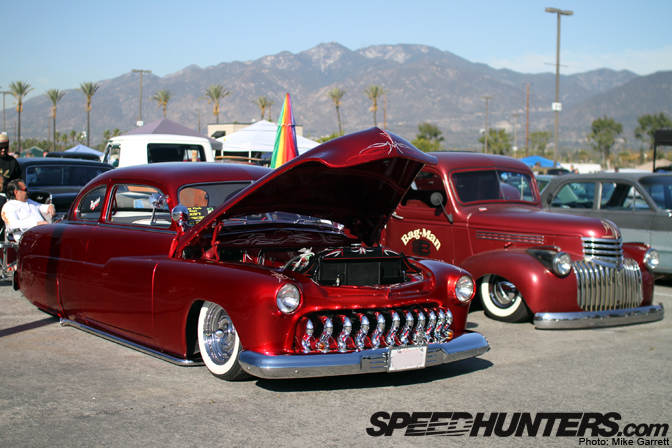 After Melinda told me how impressed she was with the cars at the show, I
realized that many of us Californians really take our car scene for
granted. We have to remember that in many parts of the world people have long put their vintage cars away for the winter.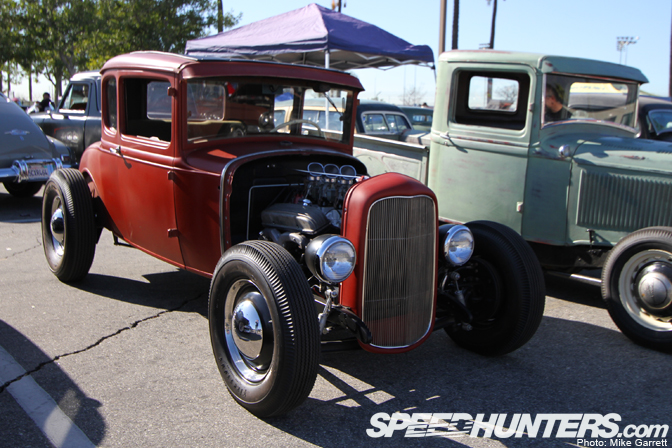 The crowd at Irwindale were as diverse as the cars. Some folks favored the traditional Hot Rods…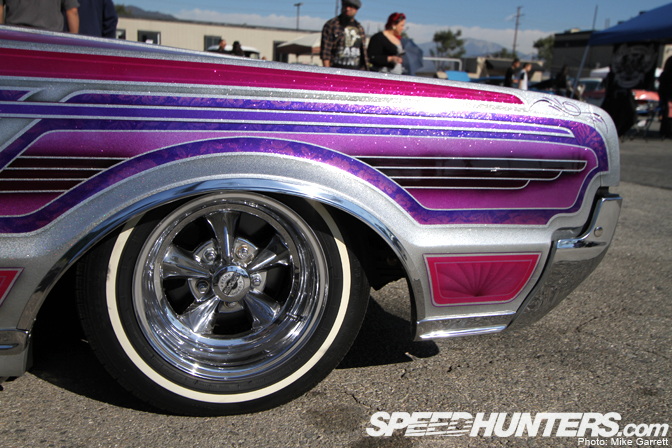 …while others came out for the vintage lowriders.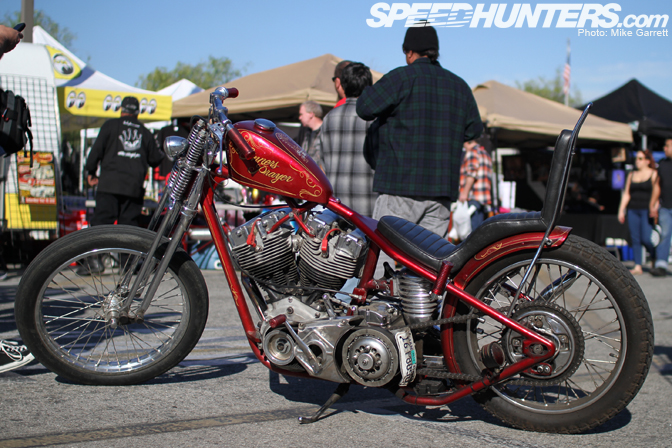 Some prefer to get their kicks on two wheels.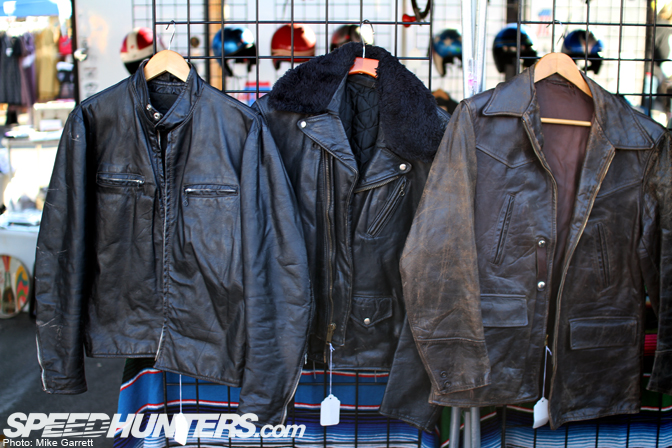 Other people venture to the X-Mas Party to enjoy the kustom kulture elements. We're talking vintage clothing, music, pinup gals, art work and all that cool stuff.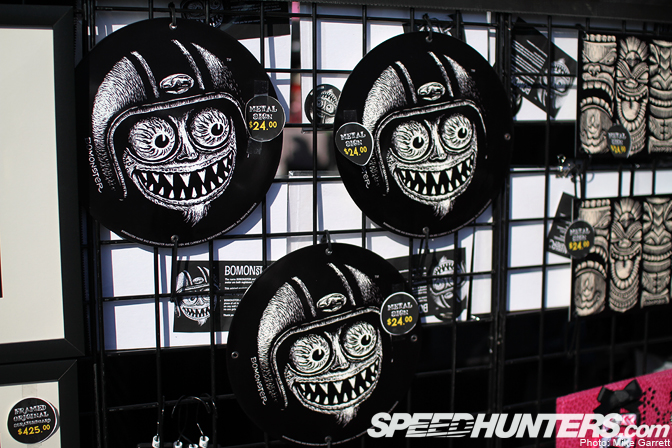 Speaking of art, it turns out the one and only BOMONSTER is fan of a Speedhunters. He even hooked me up with a few stickers which I plan to slap on my camera equipment. Now to convince the wife to let me hang some of this stuff in our living room…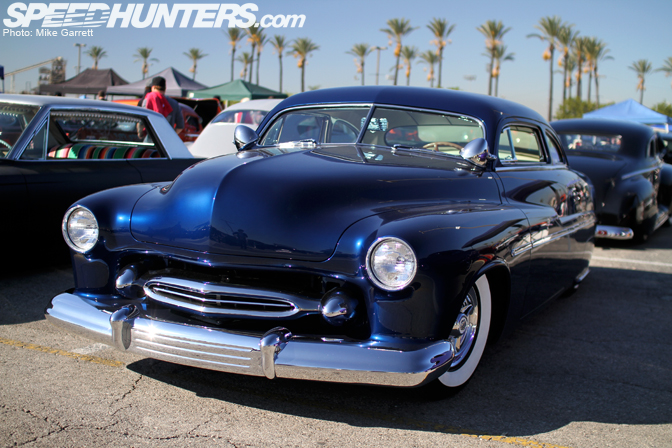 Back at the car show now, we have an absolutely perfect example of a custom Merc. Such an iconic look.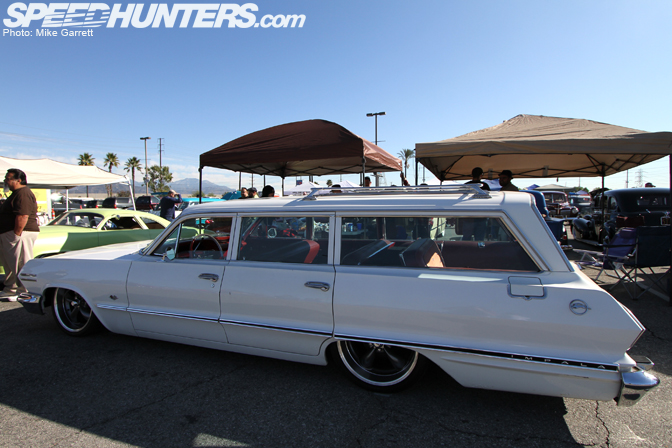 This slammed Impala wagon was looking very mean on big rims.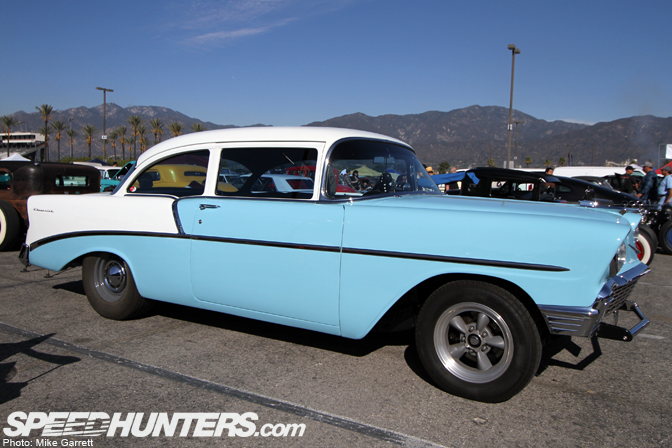 A '56 Chevy sporting the perfect mild drag look with American mags up front and steelies in the rear.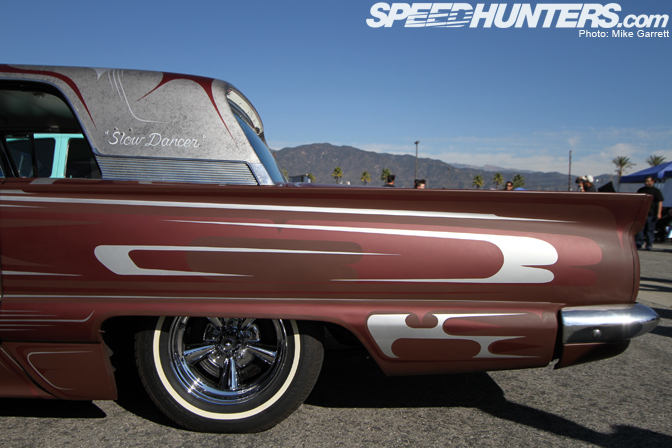 Say hello to "Slow Dancer". Is your car cool enough to have a name painted on the side?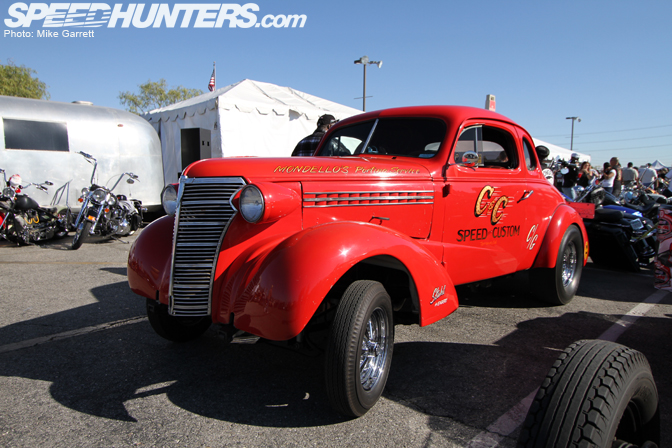 C&C Custom's Chevy gasser surrounded by vintage bikes. It's scenes like this that make the X-Mas party so popular.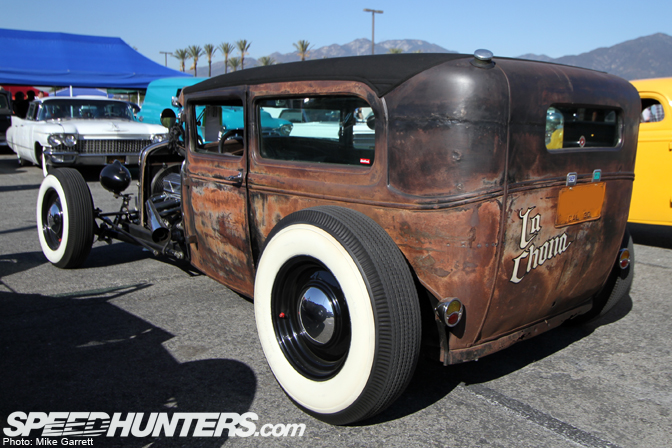 \
I quite liked this '31 Ford known as "La Chona". It's got just the right amount of rat.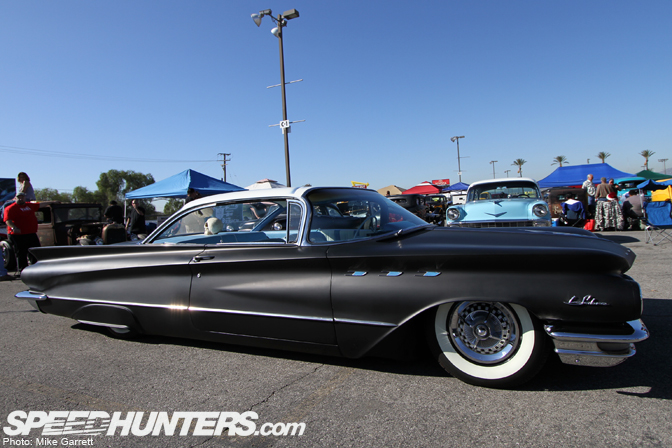 I had to put of all my wide angle lens to use to fit this massive Buick in the frame.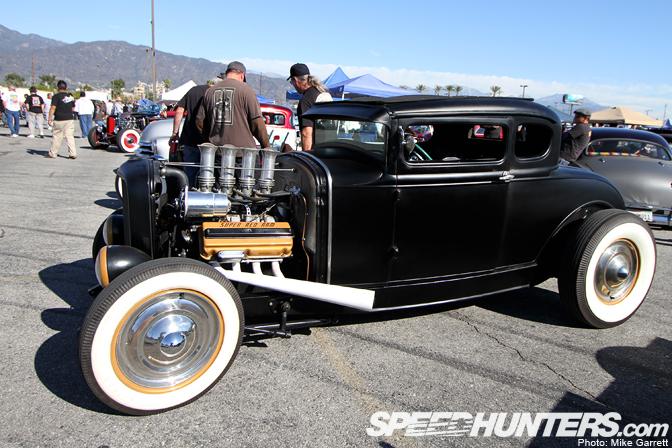 After looking at this Coupe, I started wondering why modern engines don't have names like "Super Red Ram" anymore? Doesn't that sound cooler than "LS9″ or "EJ20″?
No doubt the owner of this Pontiac purposely "distressed" a mint factory finish to get this look. I kid I kid.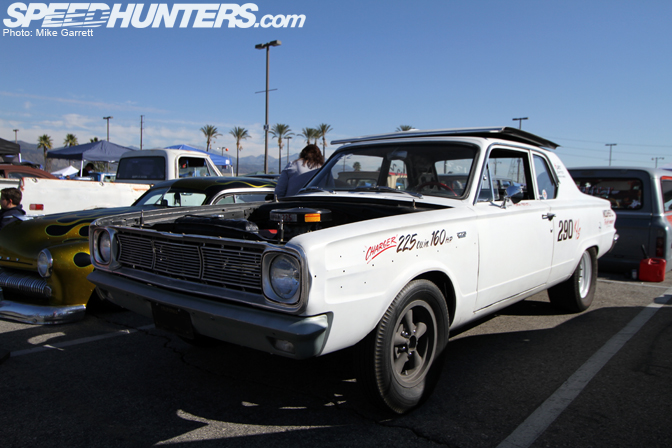 Mopar fans should dig this little Dodge Dart…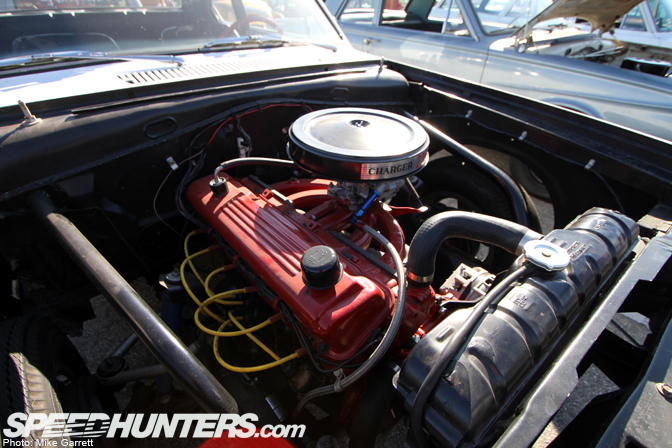 …powered by a hopped up slant six!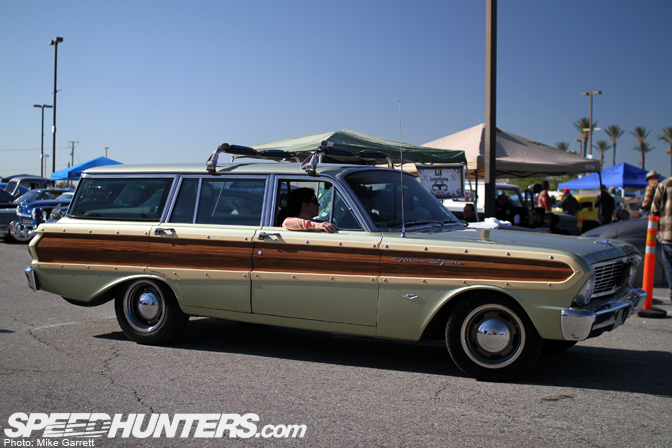 This Falcon wagon was mint! Metallic green on woodgrain is always a winning combination for a longroof.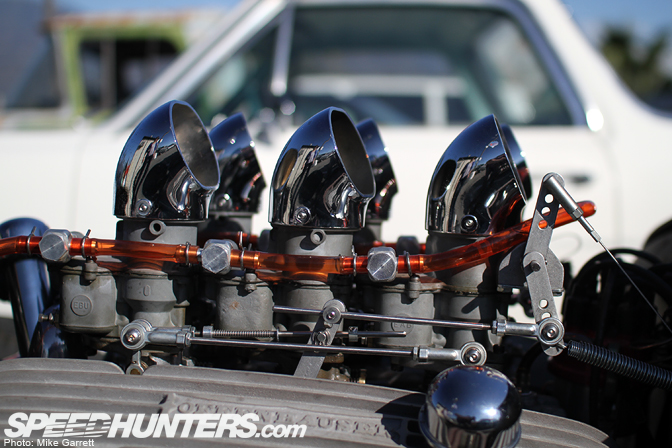 I'll finish up part one with something that no X-Mas Party coverage is complete without – some good old induction porn!
To be continued.
-Mike Garrett
More Hot Rod Stories on Speedhunters