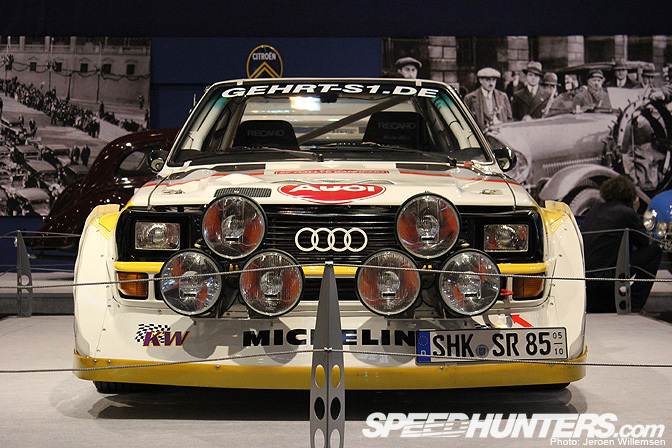 While
walking through the Essen Auto Show the other week, Rod and I
started talking about the recent Art of the Badge articles from fellow Speedhunter, Jonathan Moore. The genius of these posts is how they refresh normal event coverage as they look at details
that are sometimes overlooked. This then allows you to compare car features, side by side. Mike Garrett's wheel and paint posts from the California Hot Rod Reunion and Rod's Engines of SEMA post follow on from this new story template.
So with this in mind, we decided to shoot the Essen show from a new point of view. But rather than look at wheels, badges or paint jobs, we though to show just the fronts of a range of machines. So I'm happy to present, the Faces of the Essen Motor Show 2011.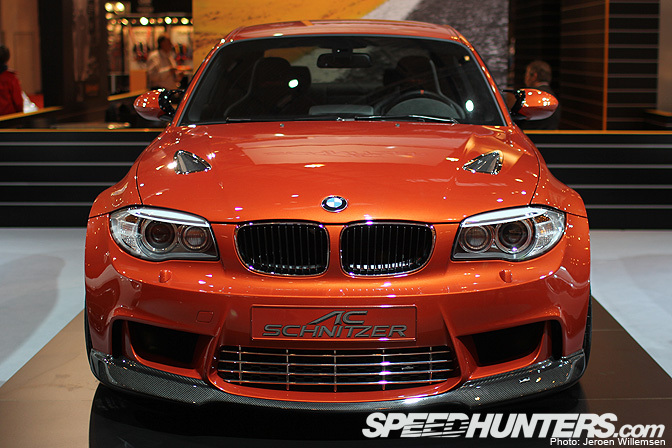 AC
Schnitzer added a very nice carbon splitter to the frontbumper of this BMW 1M. Personally, I would order it without the grille in the center of the bumper.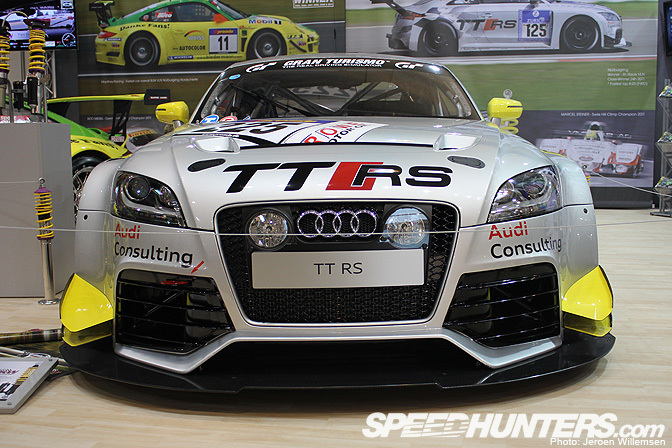 It's all
function on this Audi TT RS. I really like the integrated lights for the night
driving at the 24 hour events.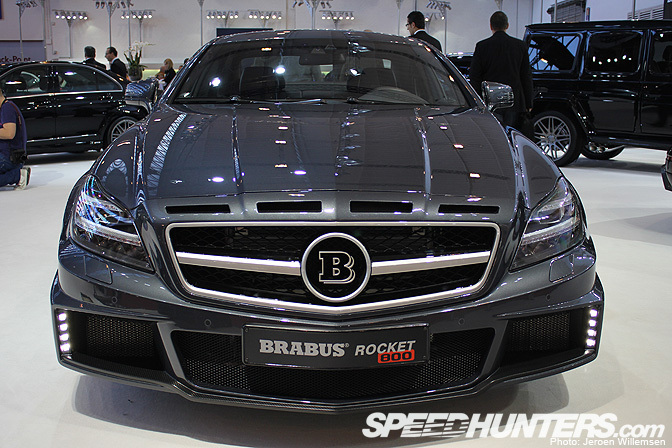 A 800bhp
V12 engine needs a lot of air, as demonstrated by this Brabus Rocket based on
the CLS.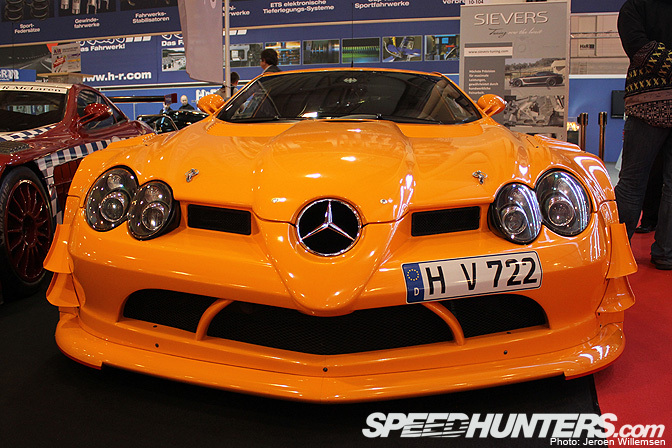 I'm just amazed
by the fact that this SLR has a license plate!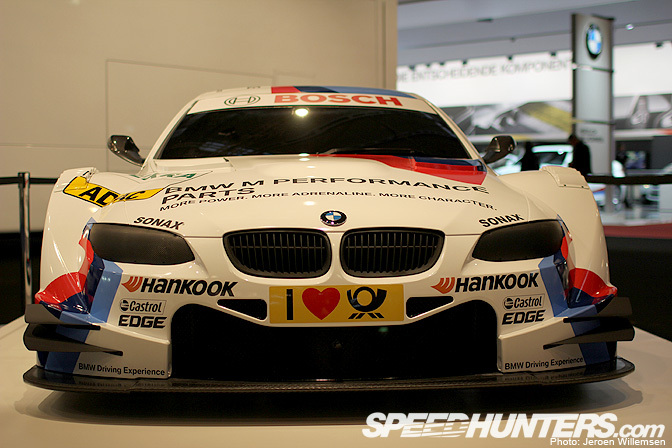 Although I'm a BMW man at heart, I thought the new DTM Mercedes had
more presence. I don't think that Rod agreed with me though.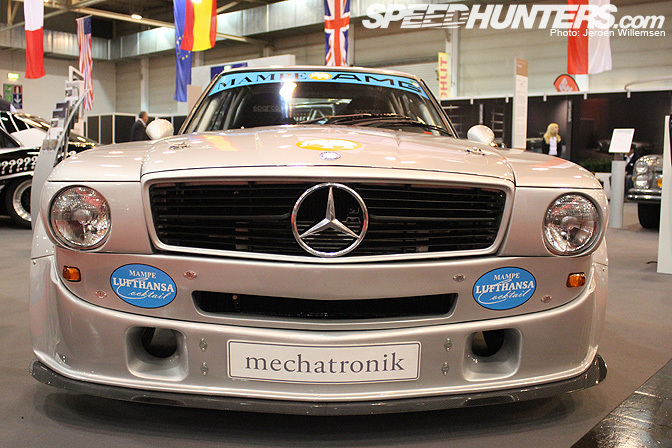 Unlike the new breed of touring car racers, there aren't any canards
in sight on this 1978 Mercedes 450SLC race car. There is a front splitter though.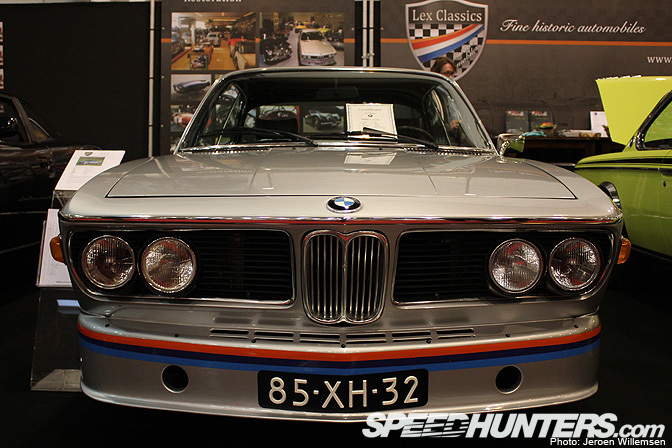 What about
this front end on an immaculate BMW 3.0 CSL. You like?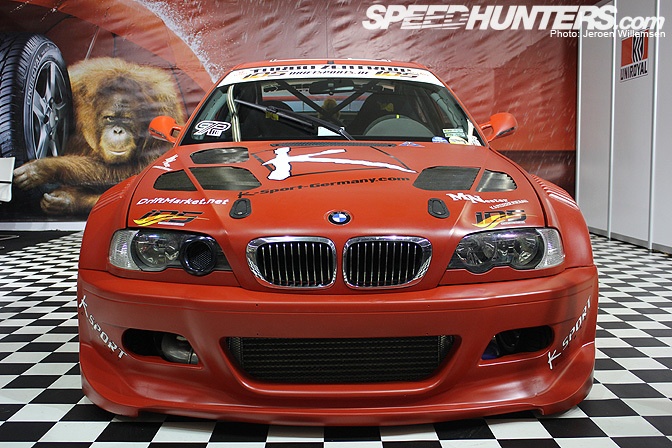 We found Patrick Ritzmann's 1JZ powered BMW E46 drift machine in one of the downstairs halls.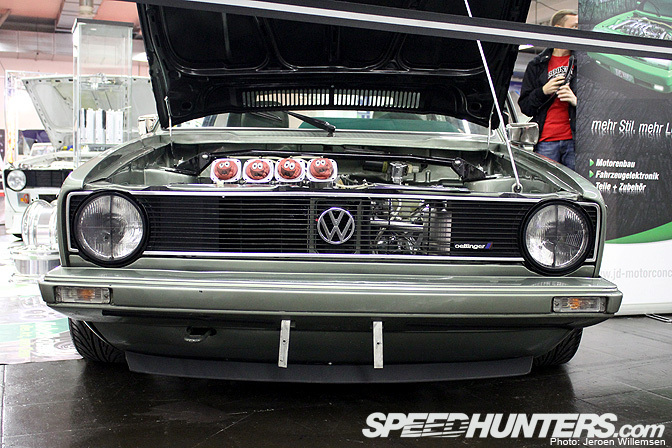 You can
never go wrong with a clean front end on a MKI. I especially liked the
Oettinger logo on the grille.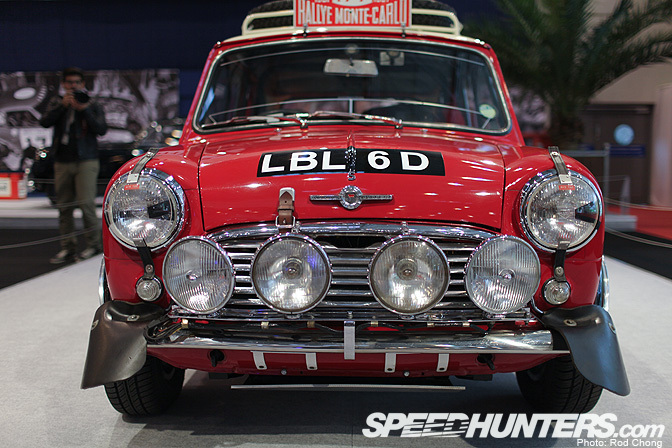 Looking at this little Mini Cooper rally car is a stark reminder on how much times have changed since the 1960s.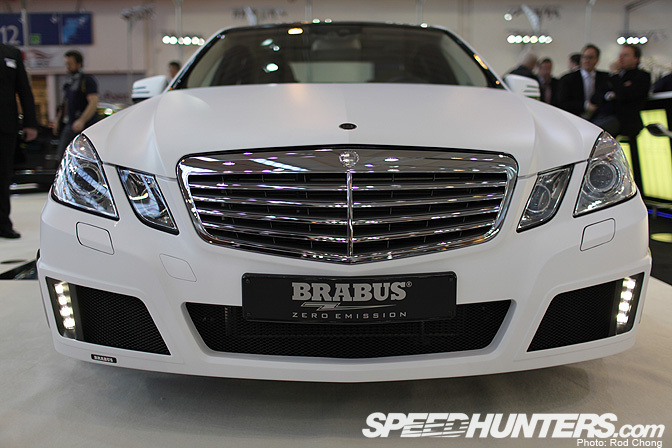 We liked the matte white finish on this Brabus "Zero Emission" EV concept.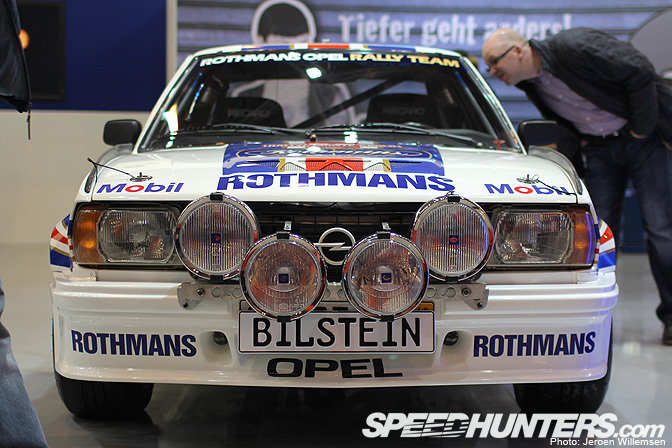 Here's the famous
front end of the Opel Ascona 400, that took Walter Röhrl to the WRC title in
1982.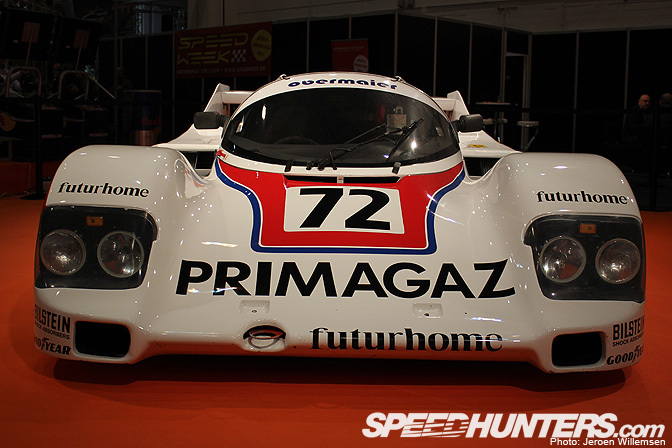 This
front end belongs to the Porsche 962C that came second at Le Mans '87.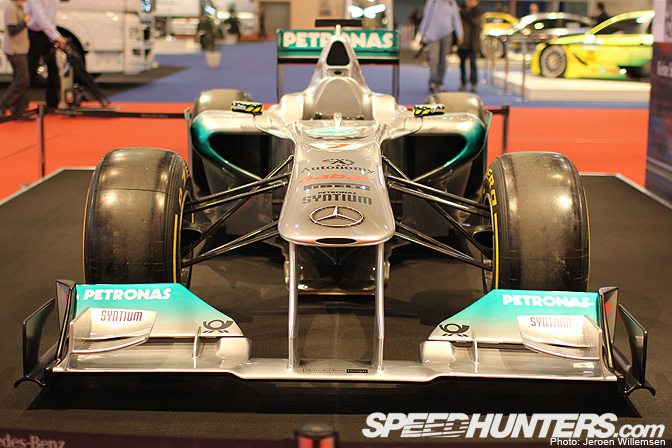 At the end
of the spectrum, we have Schumacher's Formula 1 Mercedes.
Which front end do you think is the most dramatic?
-Jeroen Willemsen