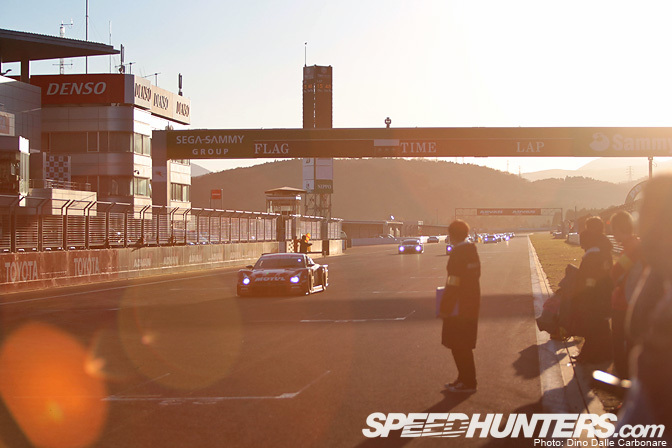 It's time to wrap up this year's Nismo Festival coverage, something I hope you have enjoyed, as this is all the Nissan/Nismo racing car goodness we will be getting until 2013. You see, with Nismo moving into its all-new HQ in Tsurumi, Yokohama at the end of next year, it has been decided that there will not be a Nismo Festival in 2012. All efforts will be directed towards the move, which will include moving the Nismo Omori Factory operations, workshop and garages to the new site, along with all the race related departments, storage and of course offices. The initial sketches of the new Nismo HQ look pretty amazing, a facility that will not only help the Nismo brand grow in many ways, but allow Nissan to really tap into everything that their tuning and motorsport branch stands for.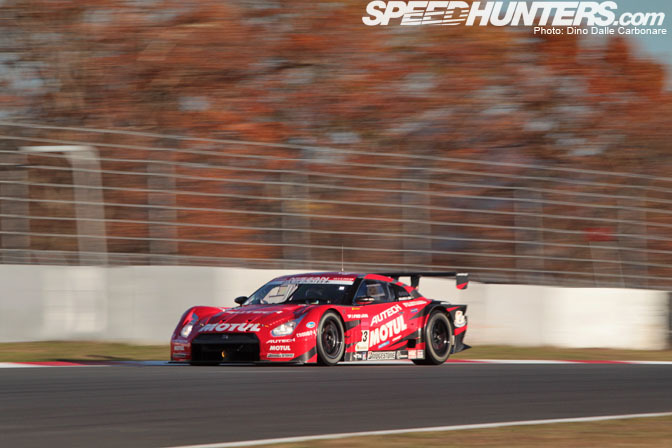 As the sun began sinking behind Mr. Fuji the final on-track event of the day kicked off.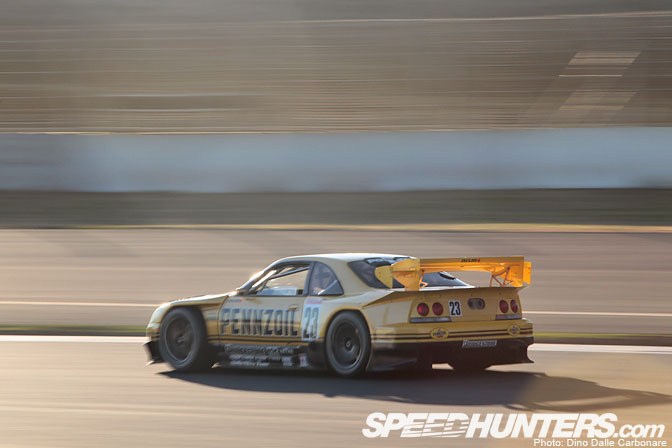 The All-Star Battle is what everyone waits for, a pretty full on race against Super GT, JGTC and Super Taikyu GT-Rs and Zs.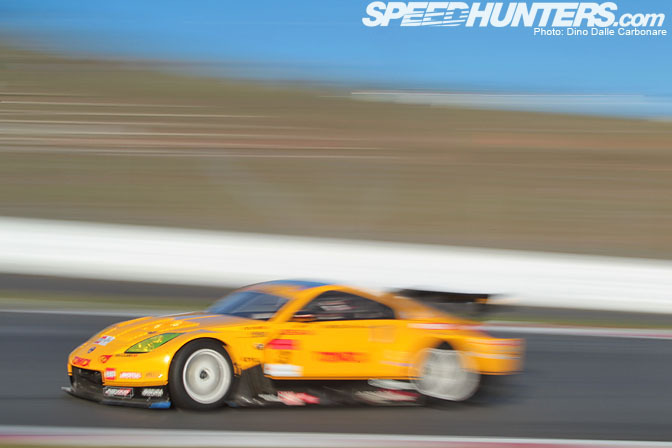 Drivers weren't told to hang around, that's for sure. I wouldn't say they were on race pace but not too far from it!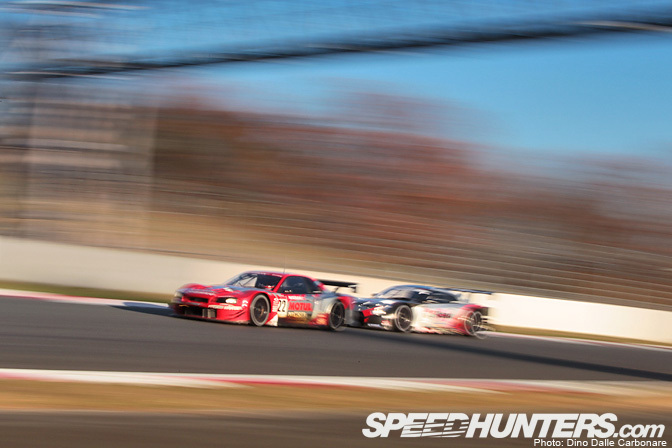 The race is ran for about half an hour and it's always impressive to see just how much faster the latest GT500 GT-Rs are compared to older "classics." Take Ronnie Quintarelli's S Road Mola R35, which by the end of the race was lapping even the VQ-powered Motul R34!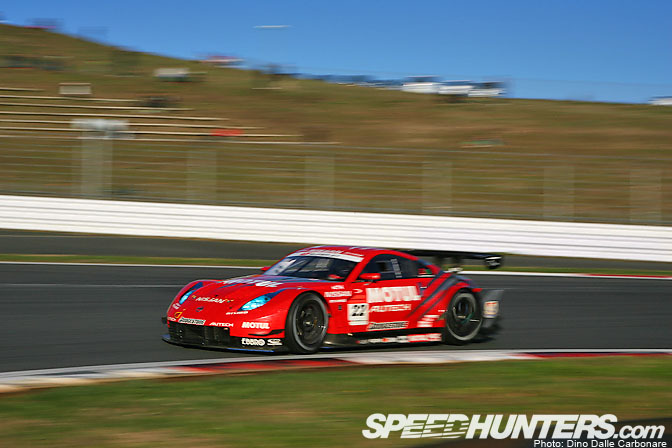 As the race came to an end it was a major jog back to the main straight…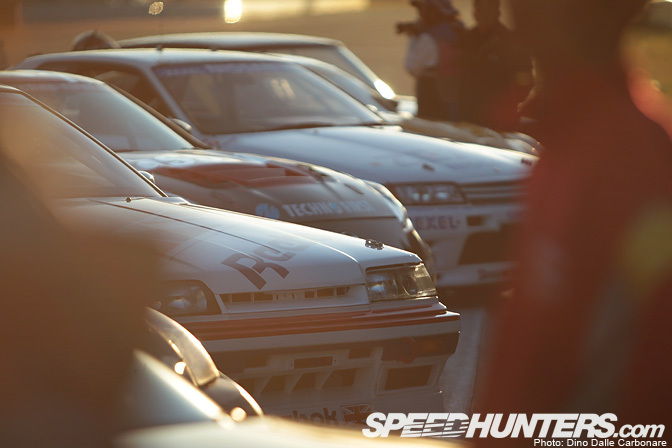 …where the closing ceremony was about to start.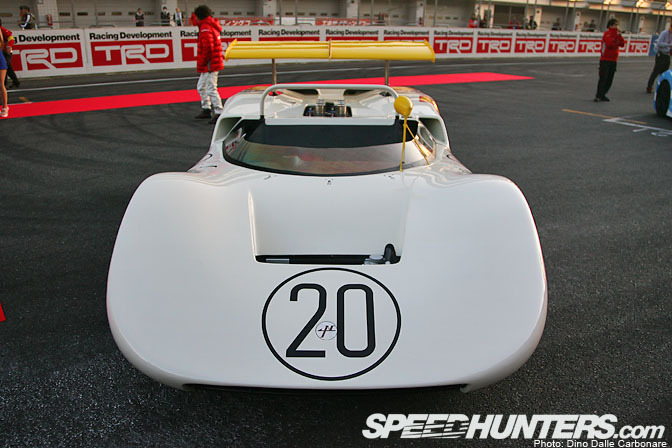 Most of the historic racers were driven out in front of the main grandstands on Fuji's long straight, cars like this R381..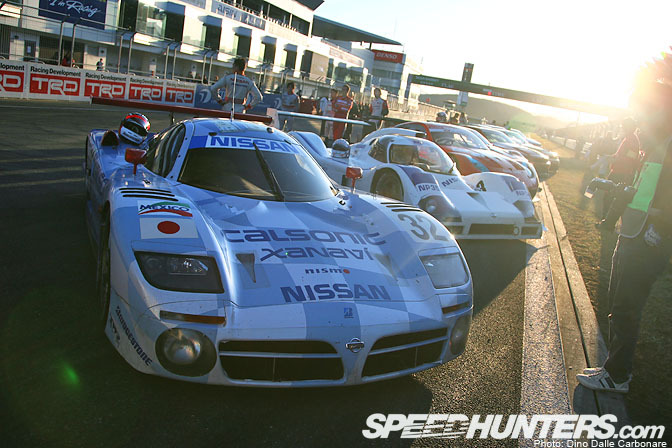 …the R390 GT1 and many more.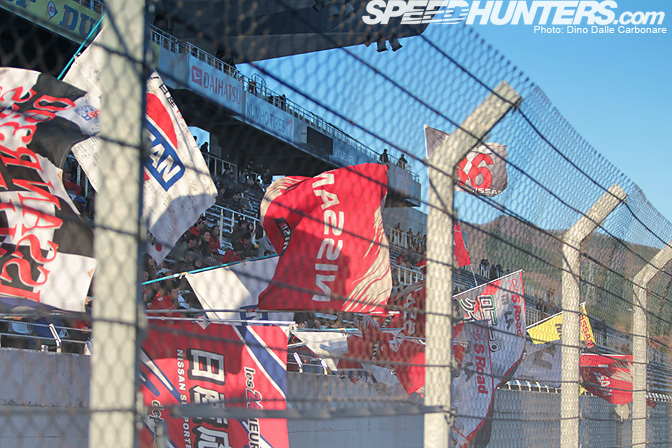 There is so much passion in the air, the most dedicated of Nissan supporters waving flags of their favorite teams…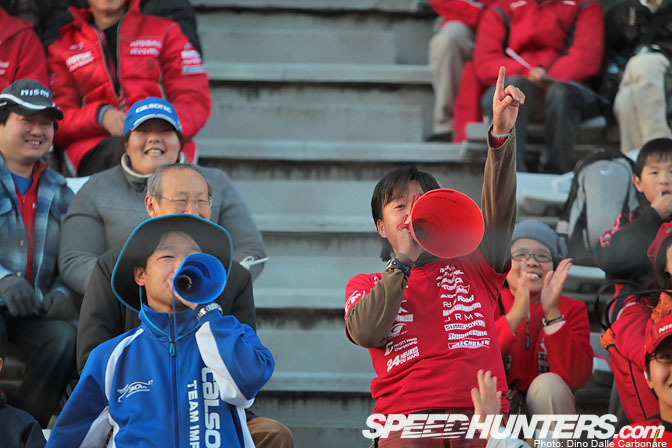 …and cheering away!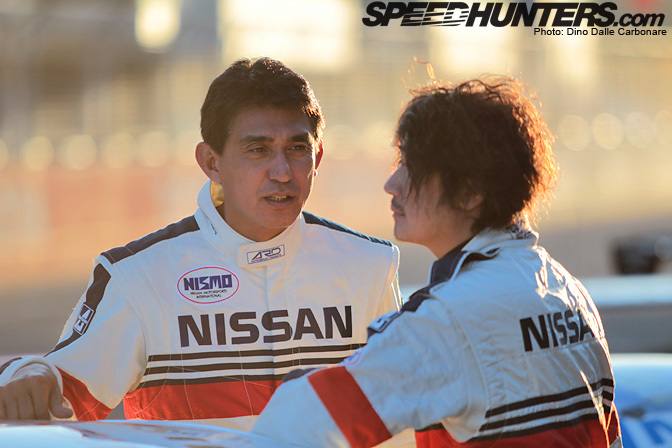 Legendary Japanese F1 driver Aguri Suzuki drove up in the R381 and had a quick chat to musician/race car driver/team owner Masahiko Kondo. The vintage-look Nissan race suits they were wearing…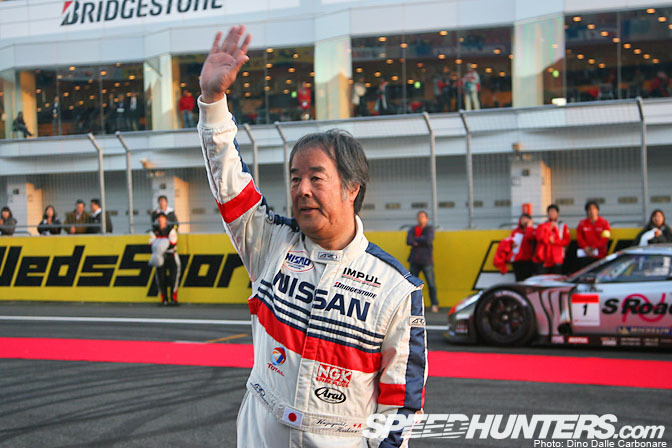 …along with Kazuyoshi Hoshino of Impul, were very cool!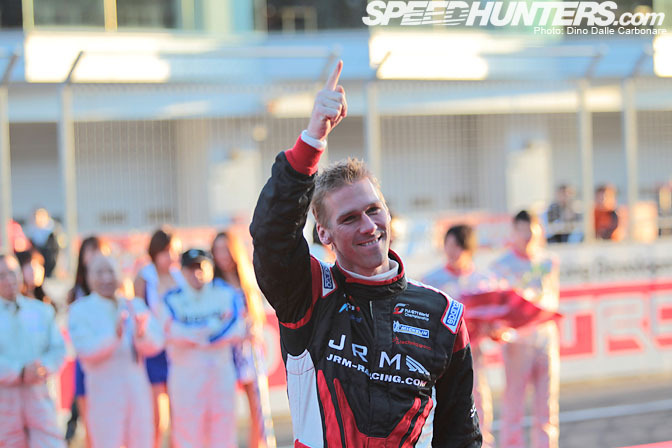 Michael Krumm, who won the FIA GT championship this year along with teammate Lucas Luht in the #23 JRM R35 GT-R, was commended for his result…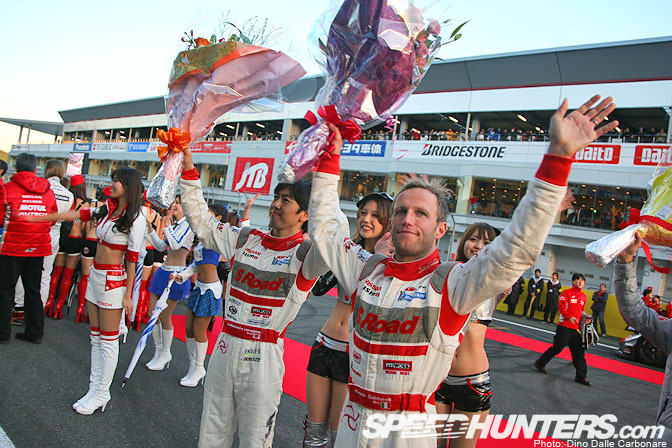 …along with Ronnie Quintarelli and Masataka Yanagida, Super GT500 champions. It's been quite the successful year for Nismo!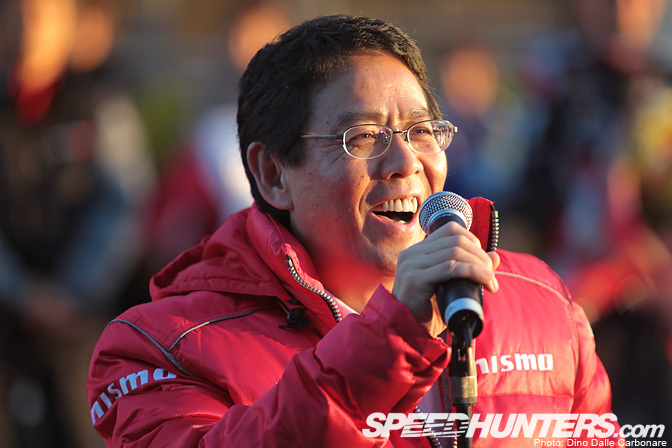 Nismo President Shoichi Miyatani ended the celebrations with a short speech thanking everyone for their support throughout this year and announcing, with much disappointment from the crowds, that the Nismo Festival…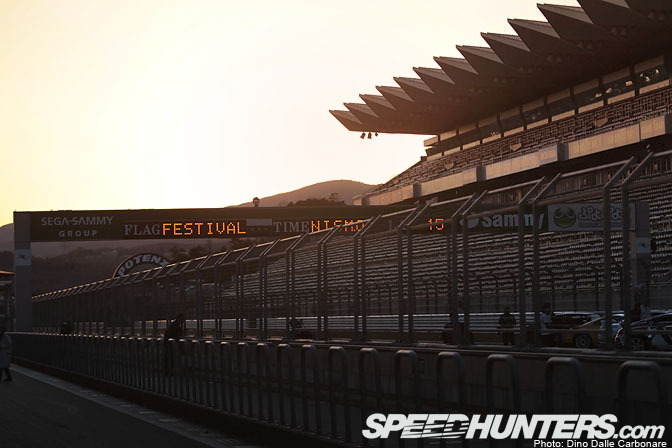 …will be returning in two years time. So until December 2013, that's about it!  
Nismo Festival 2011 coverage on Speedhunters
-Dino Dalle Carboanre