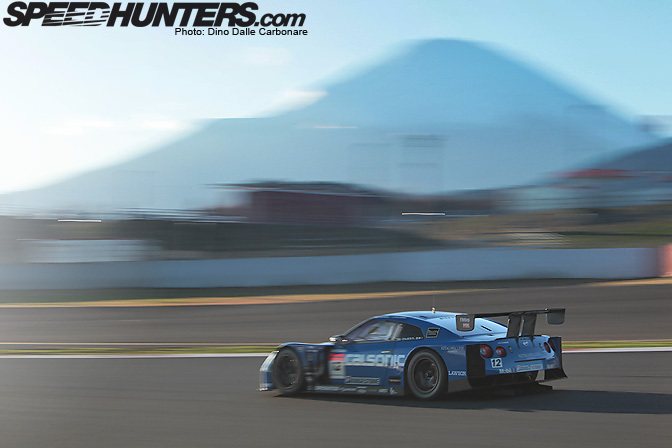 Another Sunday, and another great event. Once again, just like last week after the Gazoo Racing Festival and the Toyota 86 test drive, I find myself sitting in the press room typing away. I should be on my way home but as ever traffic is terrible so why waste precious hours sitting in a car when I can give you a little teaser post from the 2011 Nismo Festival.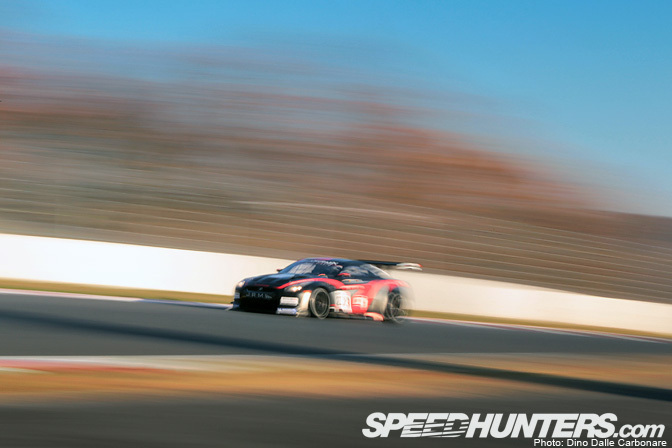 As usual this is nothing short of a country-wide pilgrimage for Nissan enthusiasts that come to see their favorite Nismo race cars in action.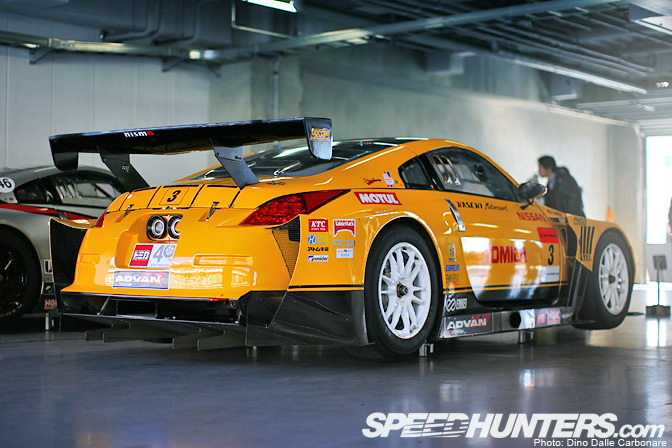 The pits are filled with a mouthwatering selection of Super GT…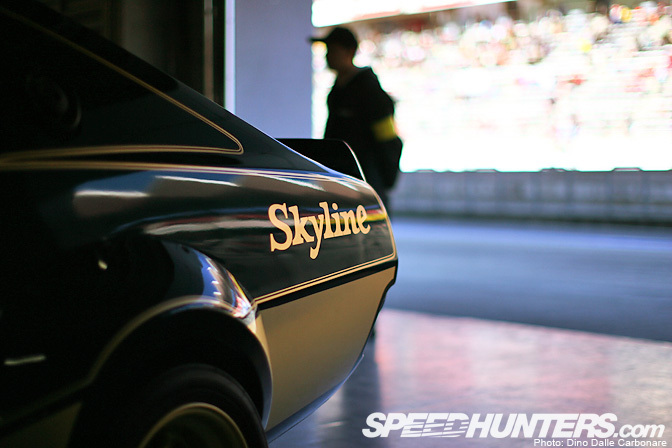 …and legendary classics from the good old days.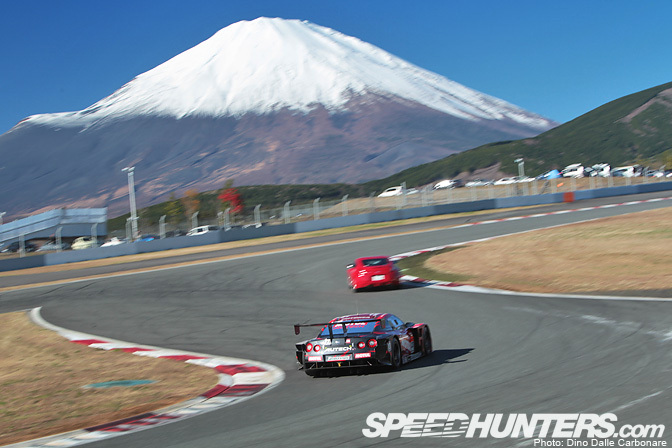 Nismo seems to always nail the perfect weather for this event with cloudless blue skies throughout the day giving everyone the chance to snap that perfect postcard shot of Mt. Fuji.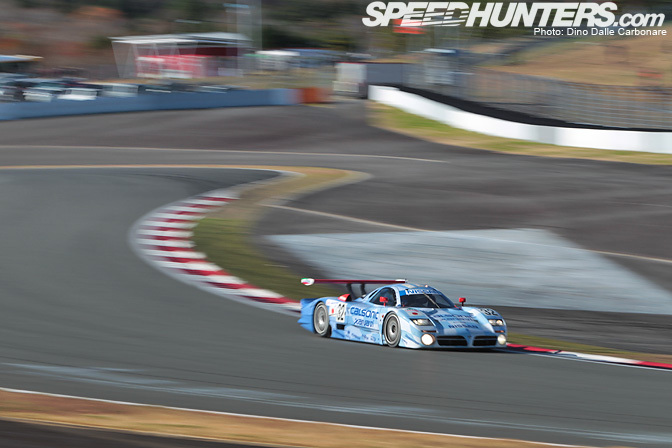 From potent Le Mans cars…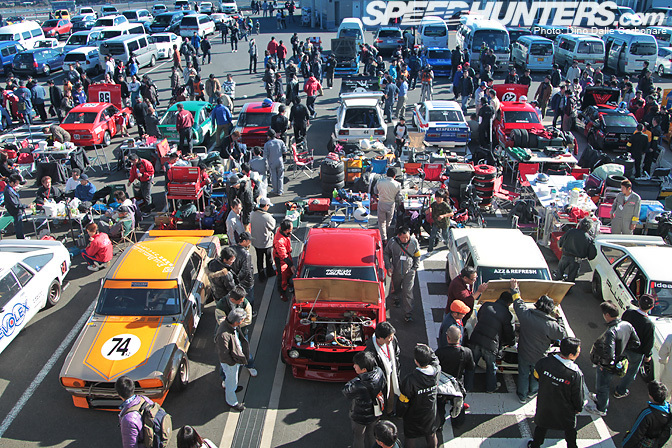 …to screaming race Sunnys and GT-Rs there is something for everyone at the Nismo Festival.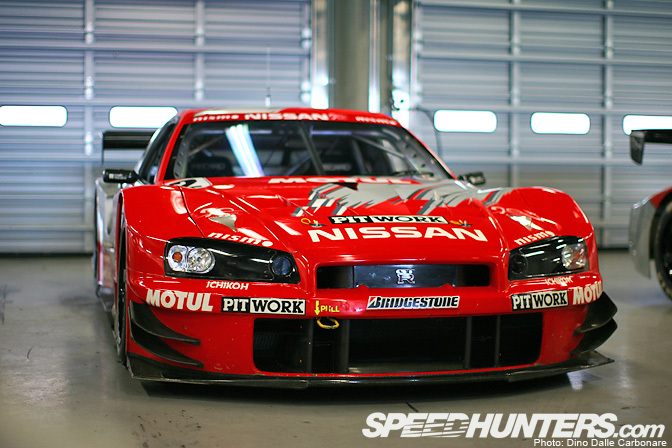 As ever for me the old JGTC R34s are always my favorite, from the RB26 powered ones to this particular VQ-powered model.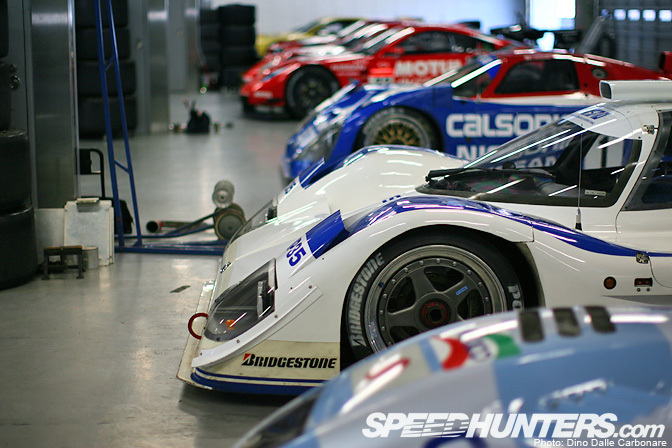 Nismo knows exactly what the fans want to see!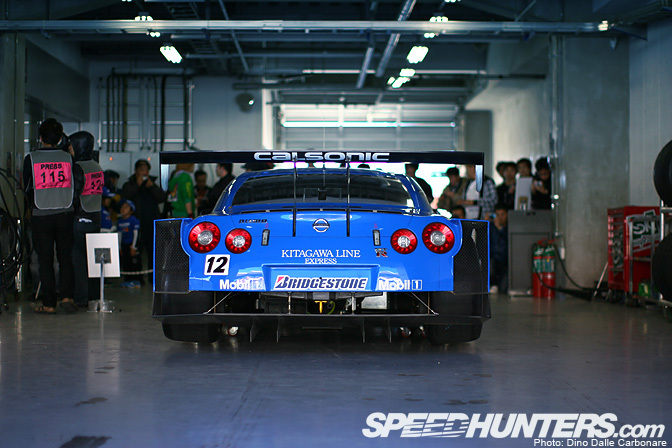 An impressive 32,000 people were in attendance today, a pretty significant number.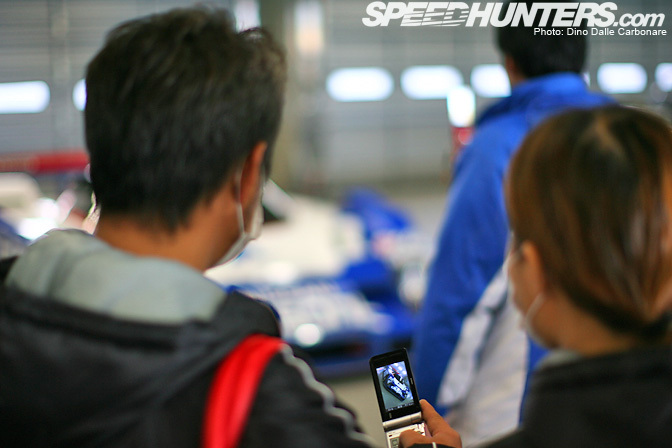 You literally had to wait for your turn for a chance to take a clear shot…
…especially the rarer cars.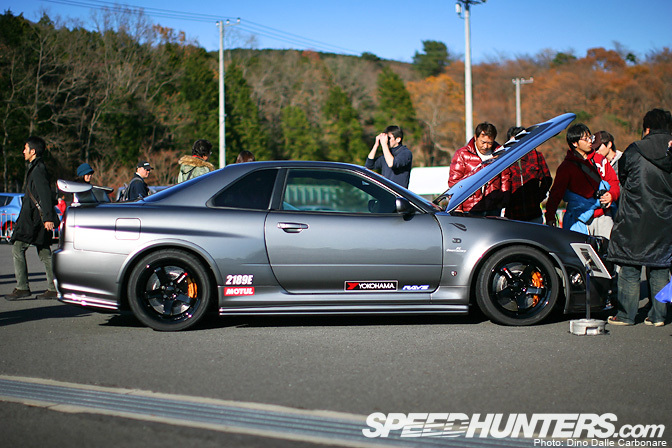 I was blown away by Nismo's new Clubman Race Spec BNR34. I will have to go to Nismo to do a proper shoot of this completely rebuilt machine. Wait till you see what's under the hood.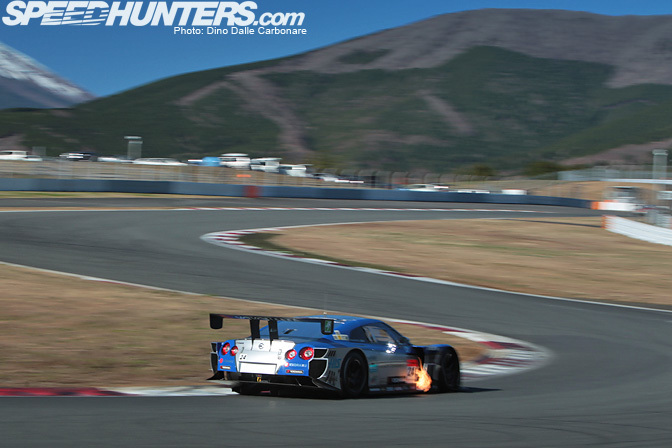 Backfire anyone?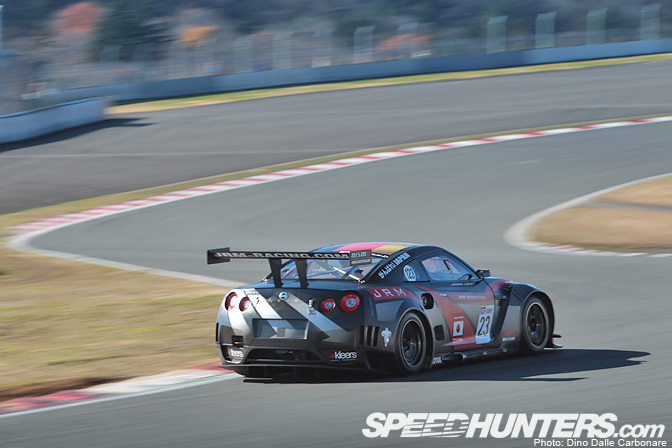 Michael Krumm was blasting around in the 2011 FIA GT1 JRM R35, its V8 soundtrack…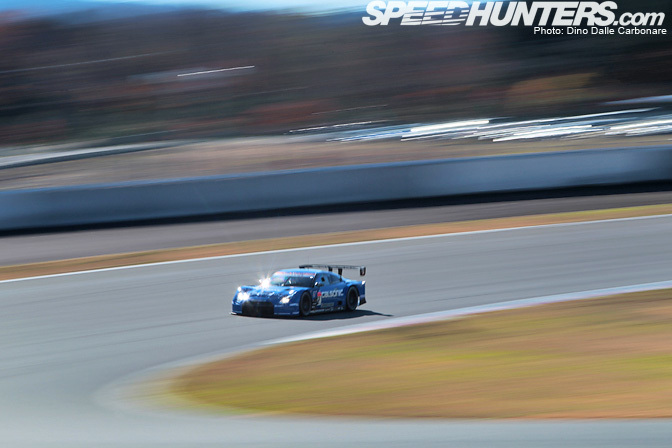 …quite the contrast against the smaller capacity VRH34A V8 that powers the GT500 GT-Rs.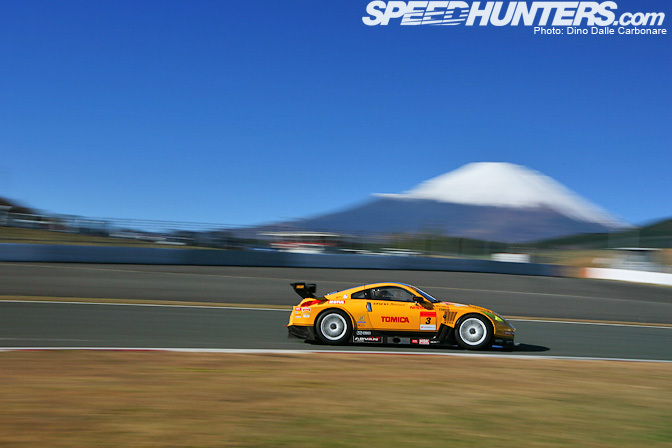 You can't get enough Fuji pix.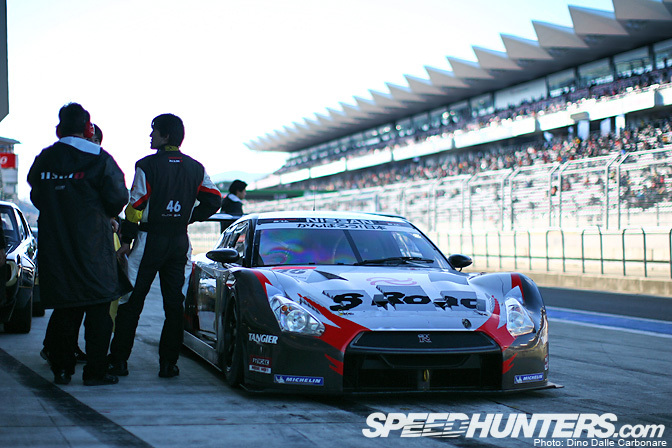 Stay tuned for the complete coverage coming next week. I will have to go and figure out how to get back home now that they have shut down the highway due to a big accident! Great!
-Dino Dalle Carbonare