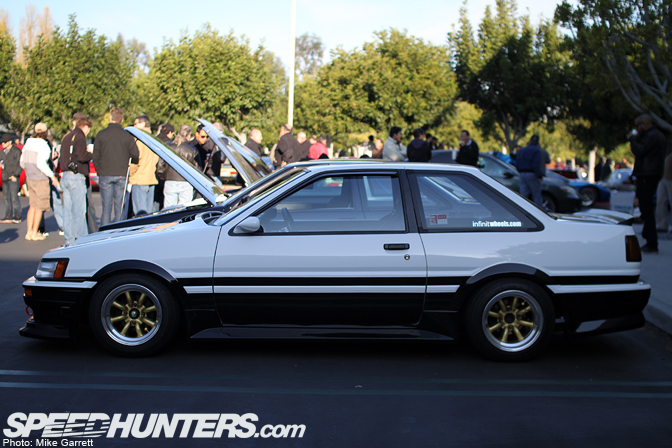 It's always a pleasure to visit Cars & Coffee, and I'm glad my coverage has been going over well. With it's vibrant mix of cars, there's literally something for everyone, nearly every week of the year.
Here's one more batch of photos from my visit to C&C last Saturday.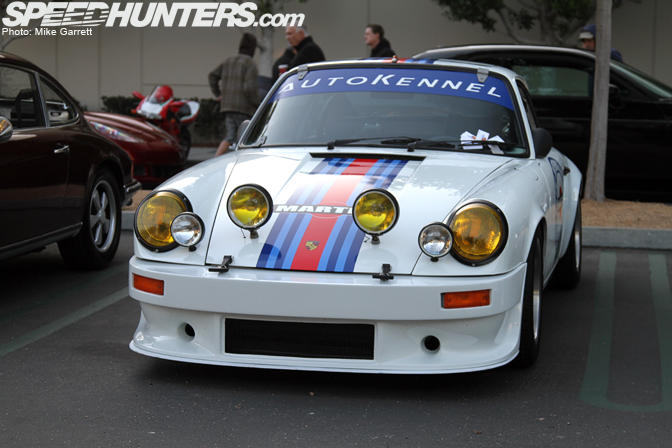 Martini colors on a street car are always cool. If I'm not mistaken I also spotted this 911 in Monterey during the Historics.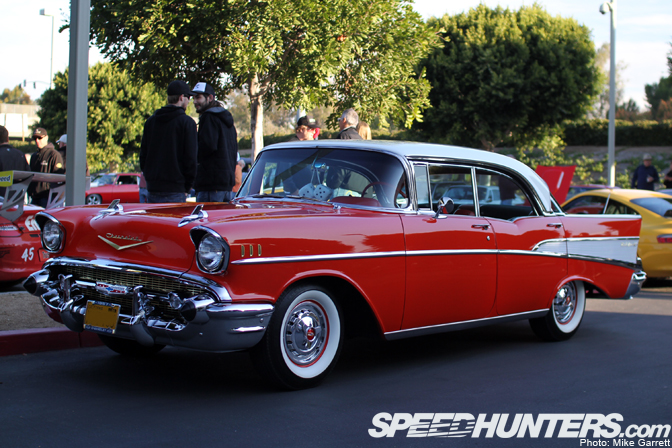 The '57 Chevy is perhaps even more American than the Bald Eagle itself.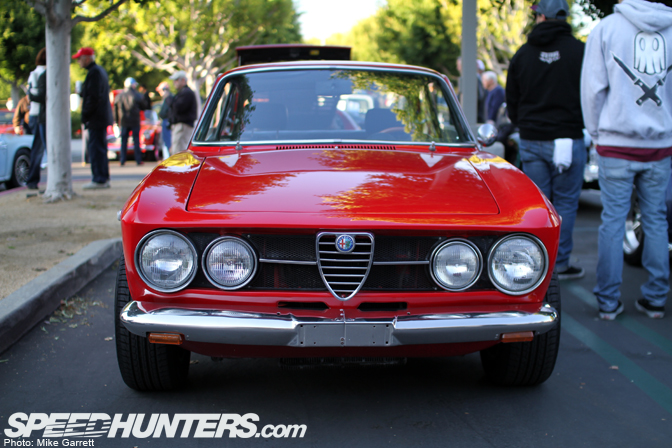 The uniquely Italian face that could only mean an Alfa.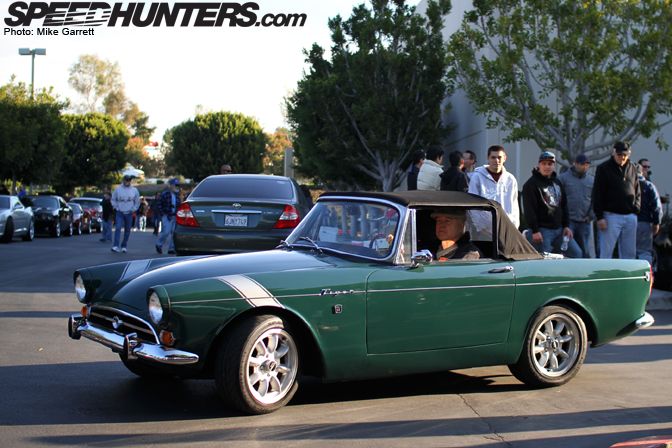 The cultural background of other cars is a bit more ambiguous – like the British Sunbeam Tiger with its American V8.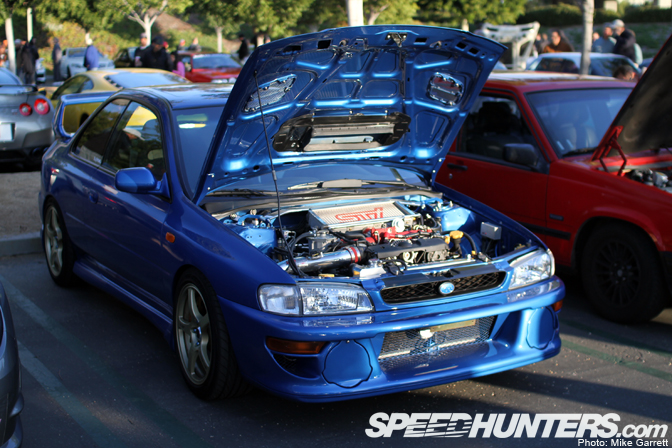 The Scion FR-S wasn't the only car at Cars & Coffee with a Subaru flat four…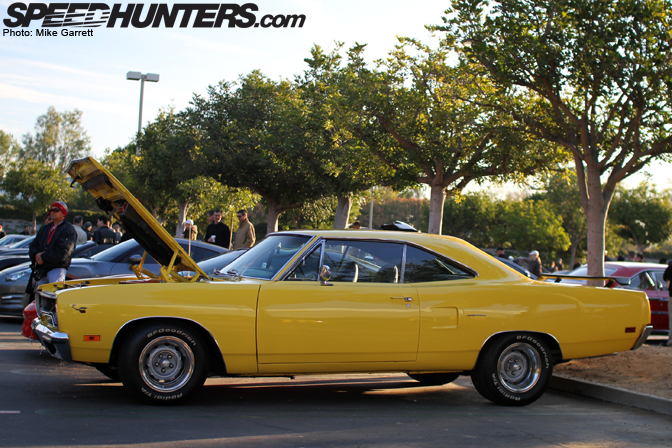 This '70 Road Runner was doing a fine job representing Team Mopar on Saturday. Widened rallye wheels with BFGs look oh so right.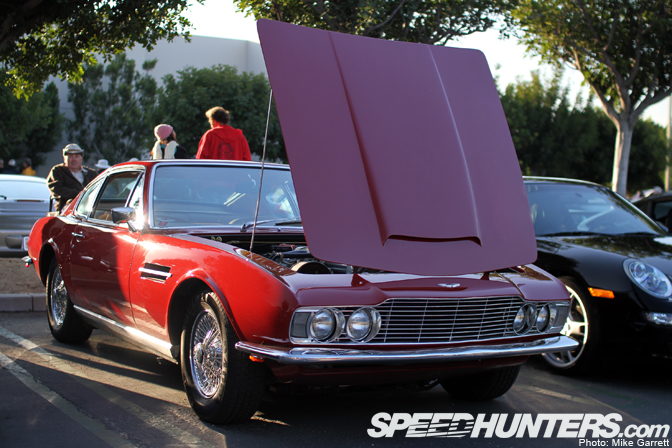 A very swinging Aston Martin DBS…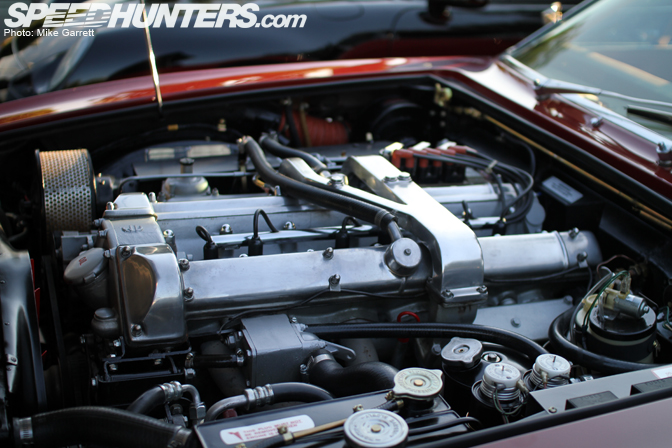 …which gets its power from this velvety smooth twin cam six.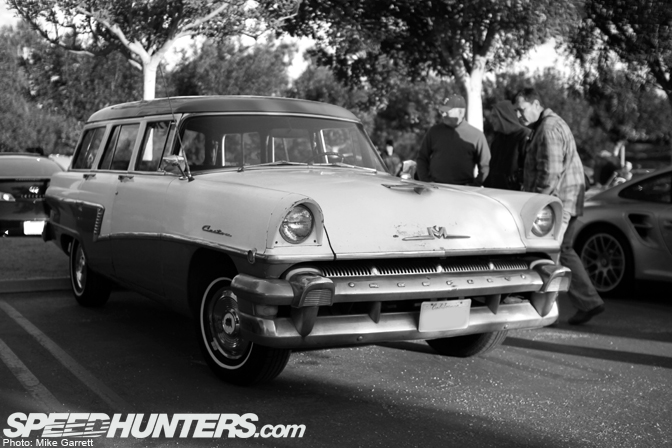 Southern California is one of the only places in the world where you can easily drive a car like this Mercury all year round.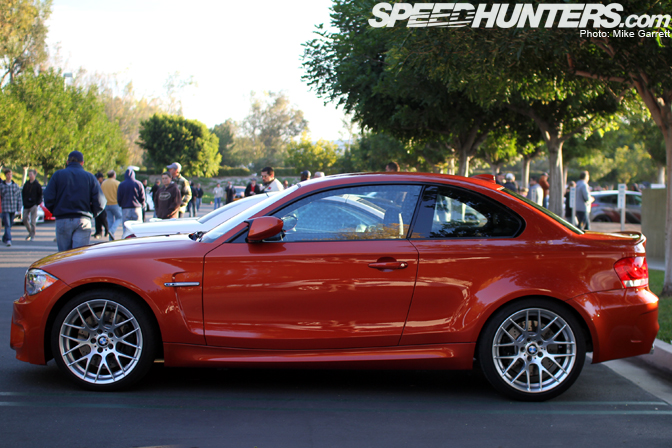 Here's another view of the elusive BMW 1 M. Never has a more compact car looked so muscular.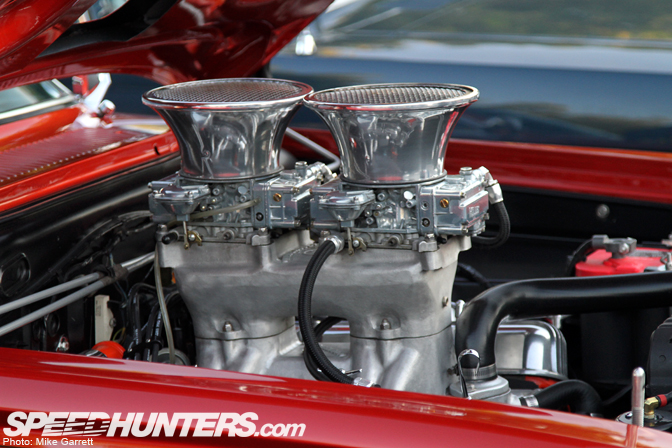 Or maybe the dual quad setup on this Plymouth Barracuda is your idea of muscle.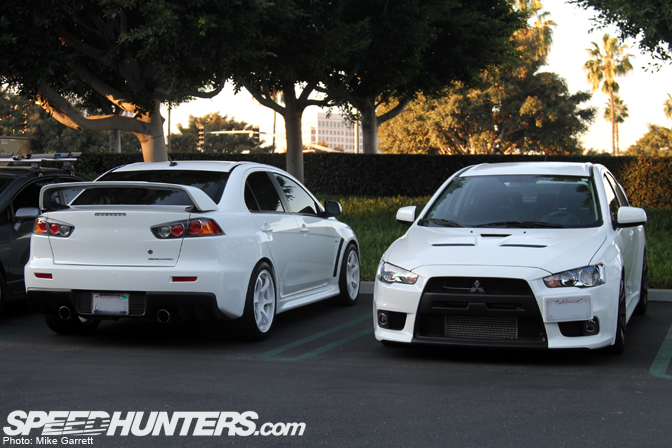 I spotted this Evo X pair while walking through the spectator parking area.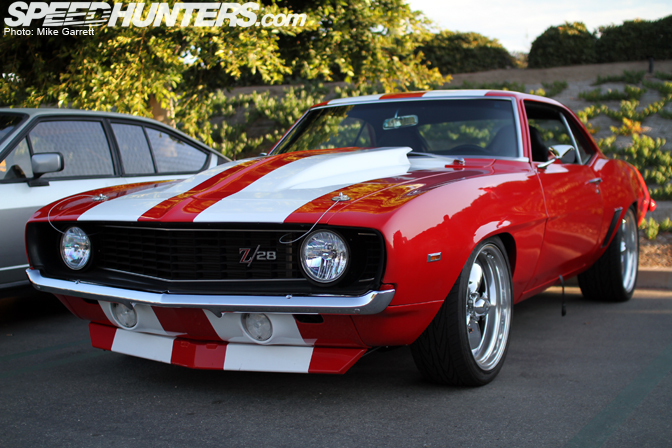 There were at least four or five '69 Camaros that came out last weekend. This was another.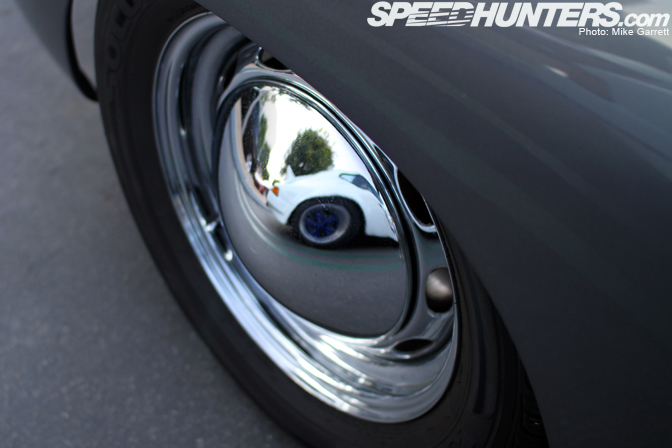 A Porsche 356 in a deep moment of reflection.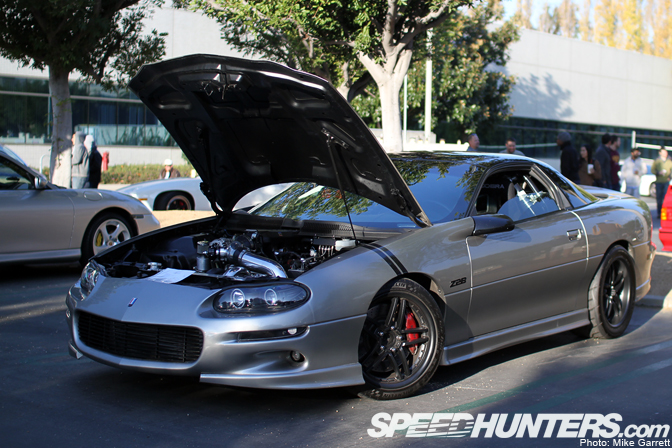 At first glance this looks like a fairly basic fourth generation Camaro Z/28.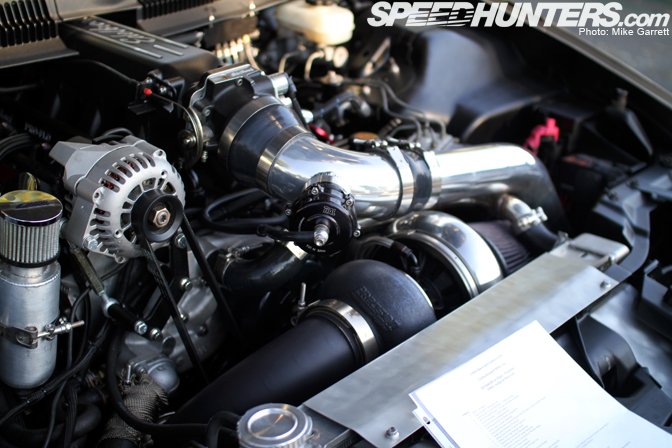 But it's actually powered by a fully built turbocharged LSX that makes 1,000 horsepower to the wheels.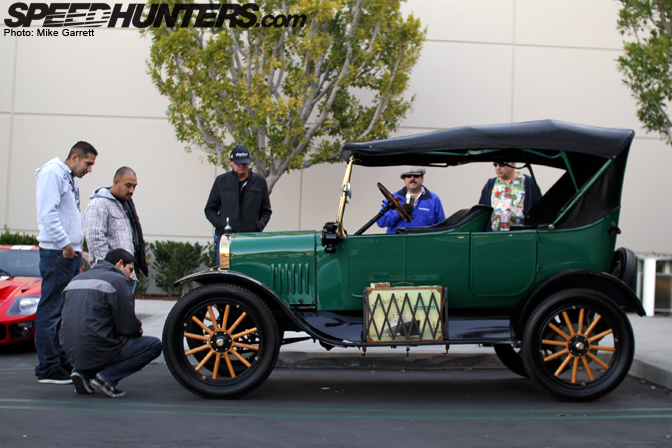 Young men check out a machine from the past. A great Cars & Coffee sight.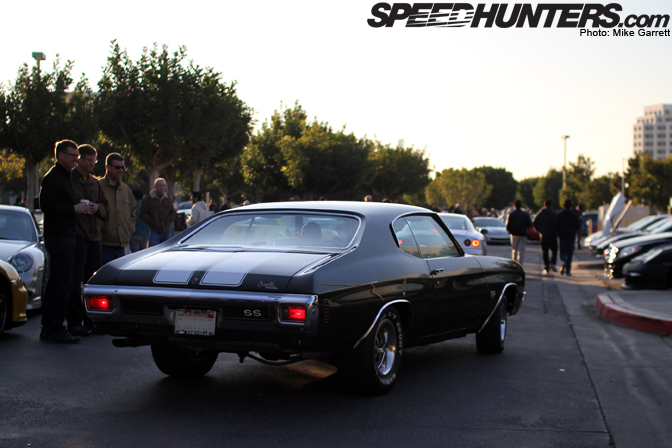 If only you could have heard the lopey idle of this Chevelle as it pulled out. Music to the ears.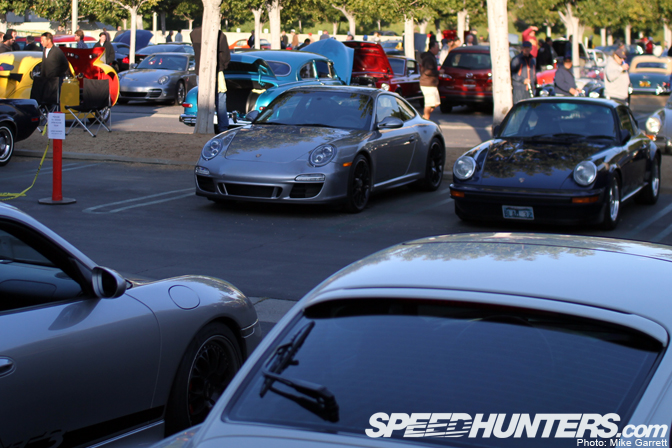 That will do it for this edition of Cars & Coffee. Until next time!
-Mike Garrett