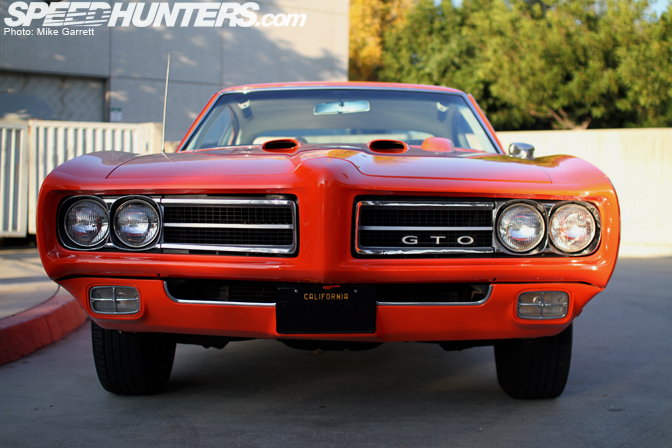 Besides all of the craze over the first US public debut of the Scion FR-S, there were plenty of other cool things to be found at Cars & Coffee last weekend.
Here's another batch of photos I grabbed on Saturday morning.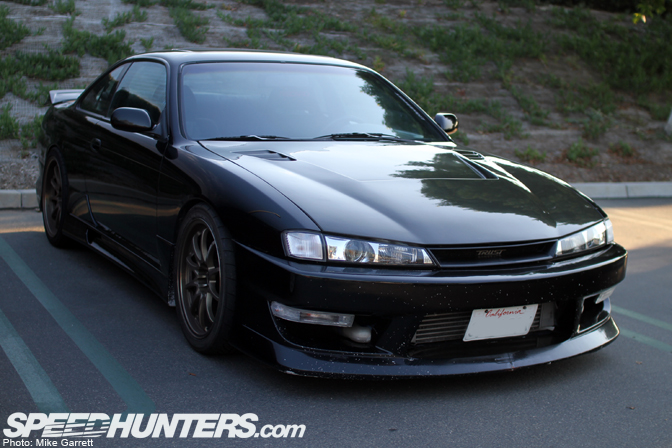 A clean and mild example of a kouki S14 with some choice JDM parts outfitted. Actually now that I think about it, it's pretty rare to see kouki S14s that still have the original USDM front bumper…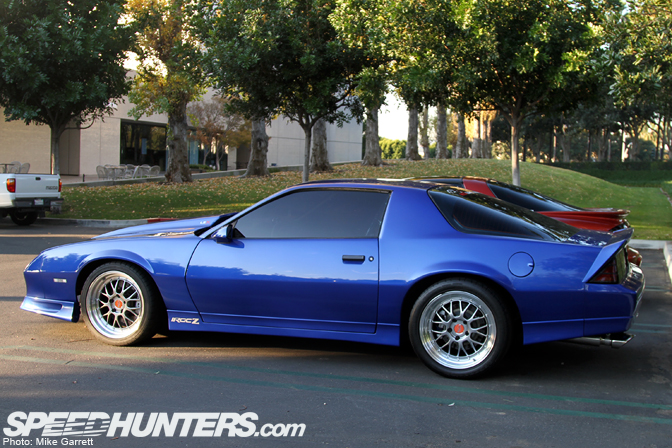 Another rare sighting in these parts – a mint and tastefully modified third generation Camaro.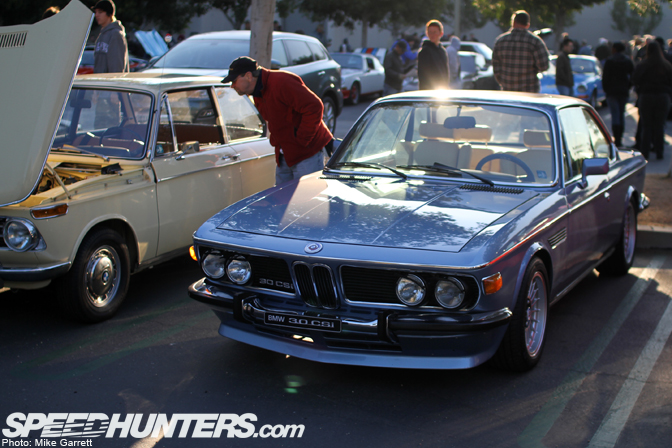 Classic BMWs are another big part of the Cars & Coffee experience. Here's a beautiful 3.0 CSi sitting alongside a 2002.
This mild Mercury was a nice appetizer for what I'd be seeing a little later at the Mooneyes show.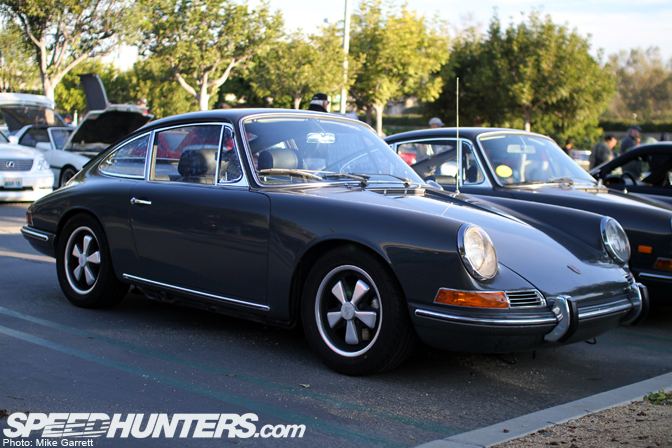 Despite the huge numbers of old Porsches that are at C&C every week, seeing these cars just never gets old. Oh how I want one…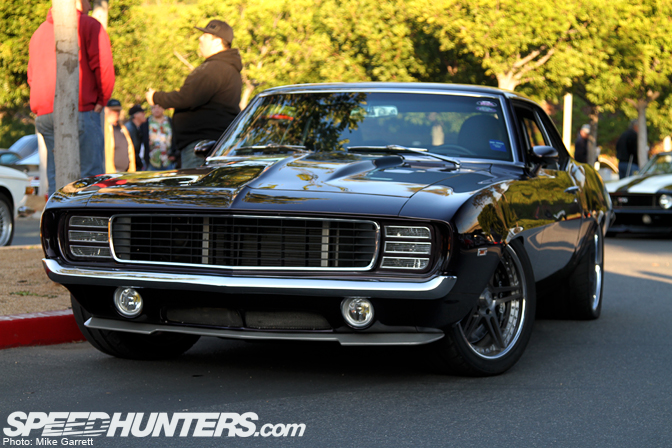 This '69 Camaro looked like it was ready for buisness.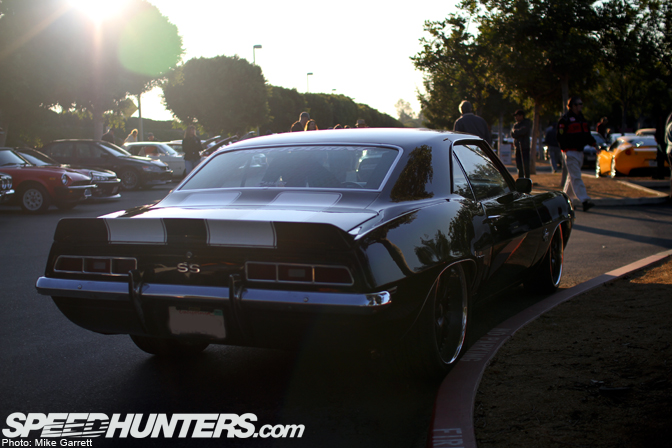 A rear view of the '69 with copius amounts of lens flare. Sorry, couldn't resist.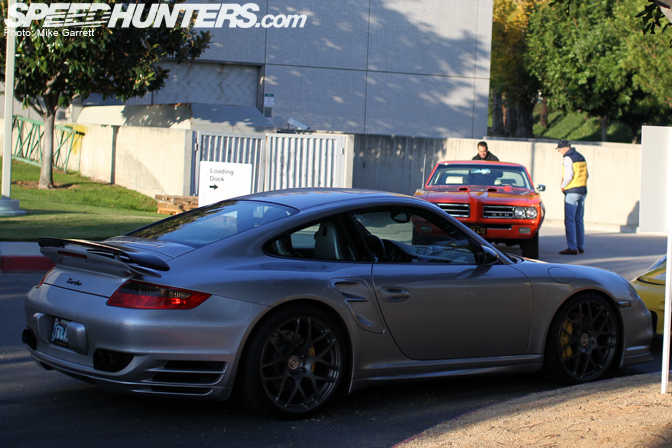 It's funny to say, but a tuned 911 Turbo is actually a pretty standard ride by Cars & Coffee standards.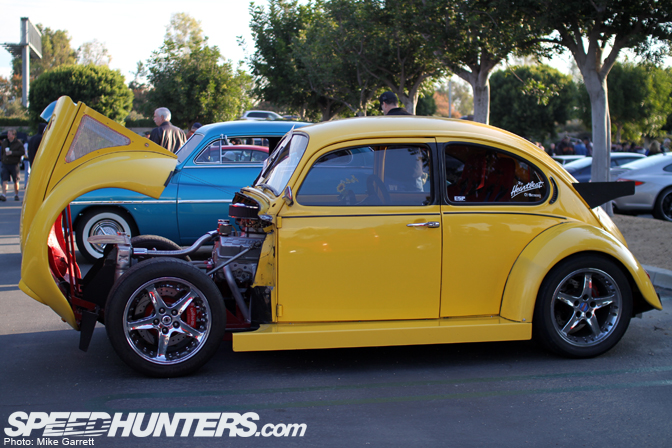 This heavily modifed, V8-powered Volkswagen was one of the day's more outrageous vehicles.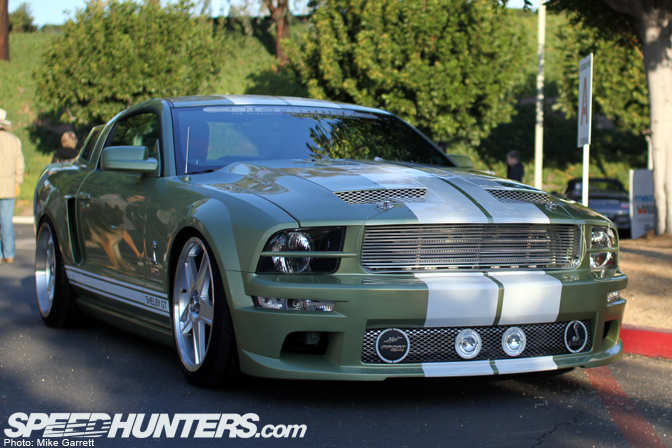 An S197 Mustang looking tough on Air Runner suspension. I've always been a fan of Ford's "Legend Lime" color.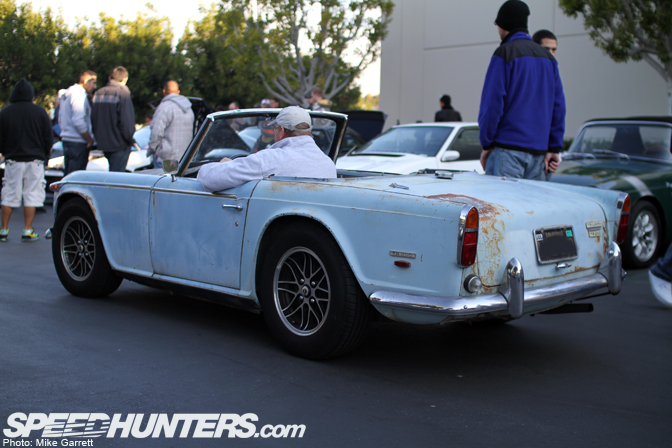 It's always cool to see unrestored machines at Cars & Coffee like this Triumph TR250.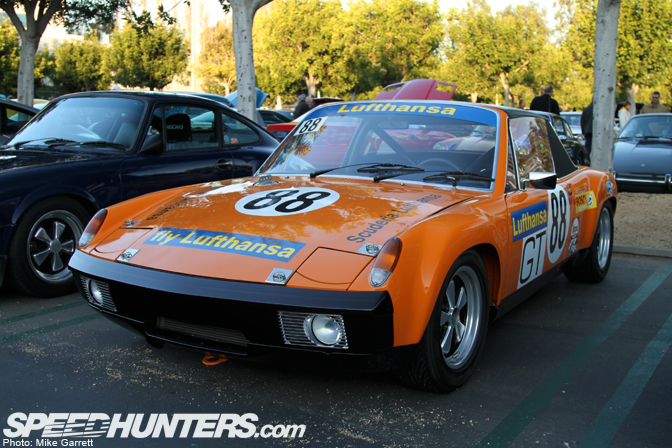 Porsche 914-6 in full race trim with Lufthansa livery. Awesome!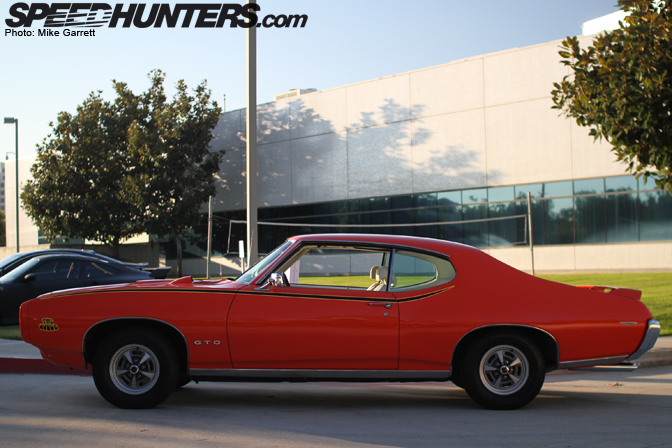 I was extremely impressed by this '69 GTO Judge coated in signature Carousel Red.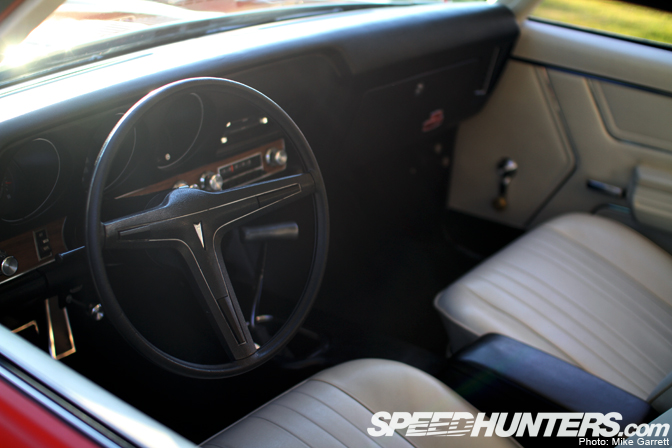 The Judge was 100% original, down to the factory Hurst shifter on the floor…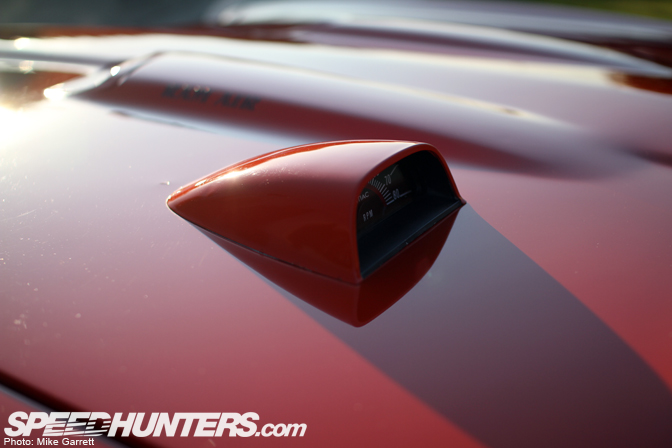 …and Pontiac's iconic hood tach.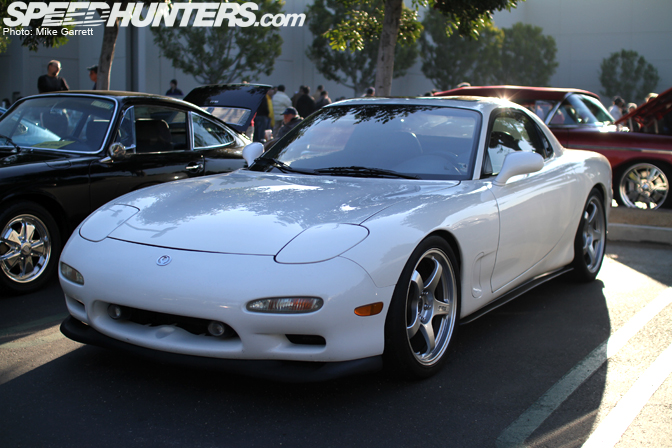 It's isn't too bold to say that clean FD RX-7s like this one will soon be classics. Some might say they already are.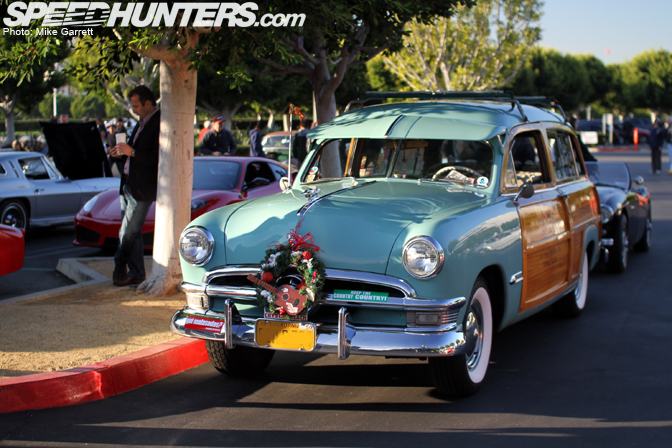 Some Christmas spirit from the owner of this Ford Woodie.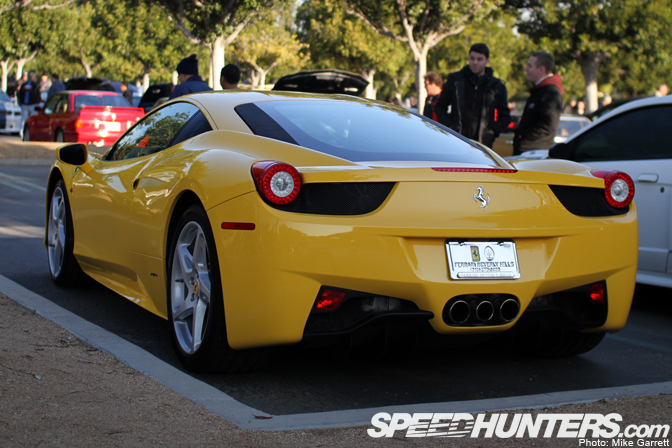 The unmistakable tail end of the 458 Italia. Looks good in yellow, no?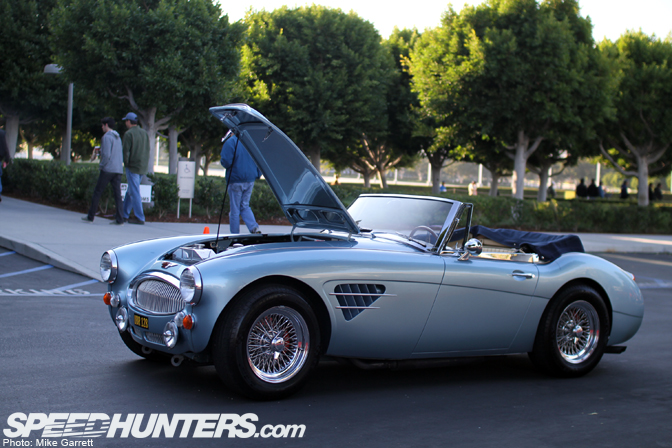 Time to wrap up part two. Back soon with one more batch of shots from Cars & Coffee.
-Mike Garrett