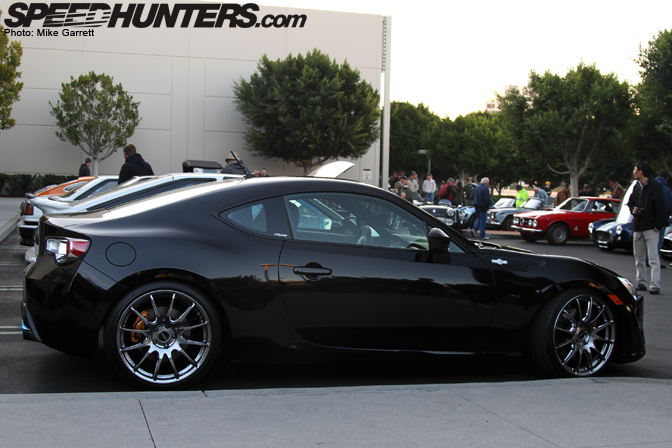 While the main purpose for my trip to SoCal over the weekend was to cover the Mooneyes X-Mas Party in Irwindale, I thought I should also drop by Cars & Coffee while I was in the area.
With a long day of Speedhunting ahead of me, I got up early on Saturday and headed down to the Mazda HQ in Irvine to take a look.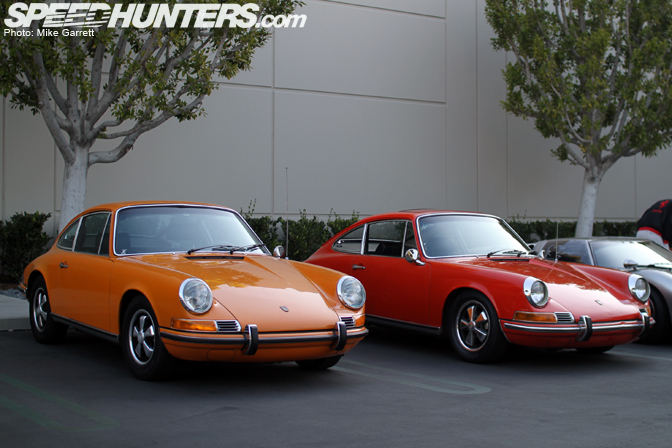 It had been several months since I'd last attended Cars & Coffee so I was interested to see what this weekend's event would bring out. Of course there would be the usual turnout of classics, with a heavy sprinkling of early 911s.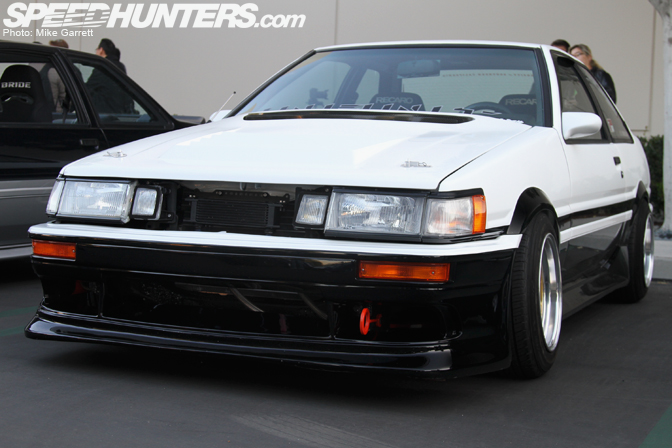 What I wasn't expecting to see though, was a small group of AE86s parked in of the more "premium" areas of the lot.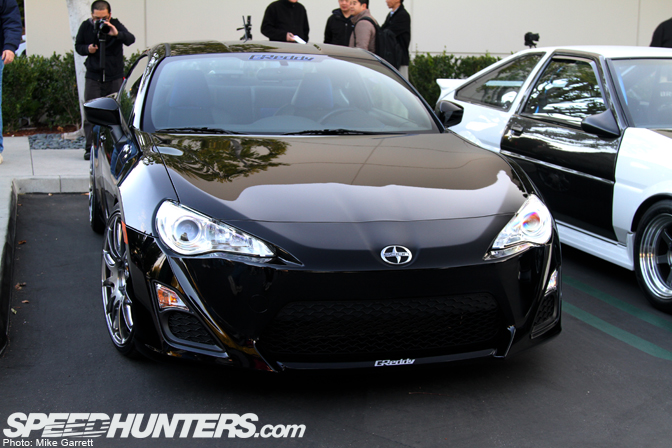 It turns out the group of 86s were "escorting" the Greddy-tuned Scion
FR-S which was making its first public outing at Cars & Coffee. They couldn't have picked a better place to show the FR-S, as Cars & Coffee is one of the most diverse gatherings of auto enthusiasts in the world.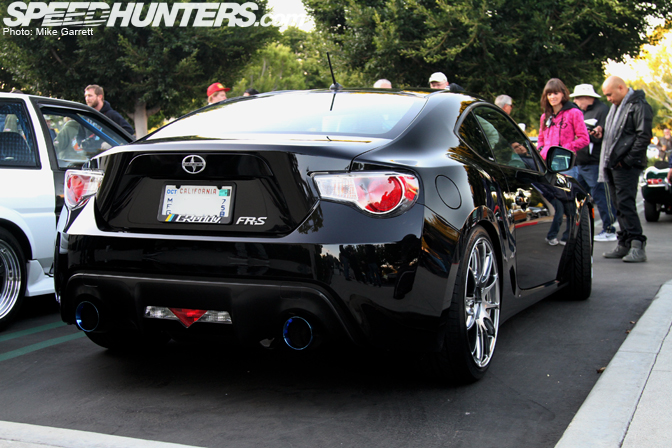 This was my first time to see the production FR-S in real life, and I have to say photos do NOT do it justice. This car is going to be a massive hit.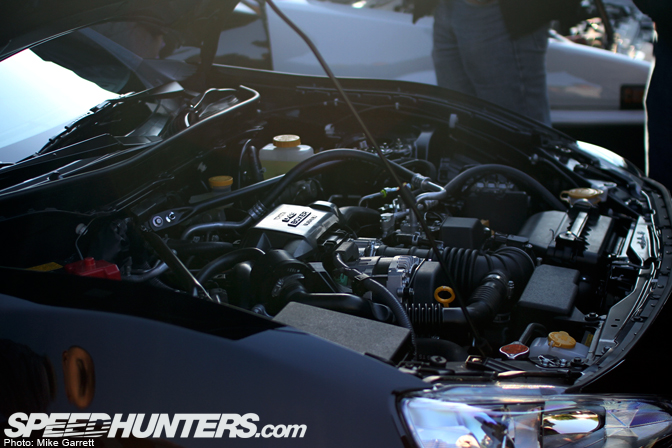 A lot has been written about the car's low center of gravity. When the hood is up you can actually see just how low the boxer motor sits in the bay.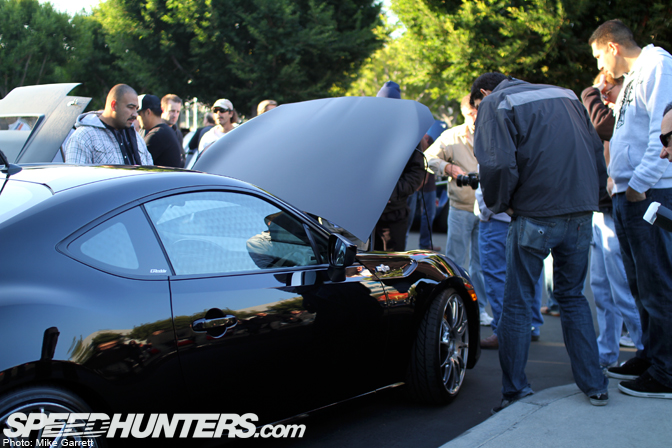 Needless to say, there was a huge crowd around the car all morning. It was definitely the star of the show.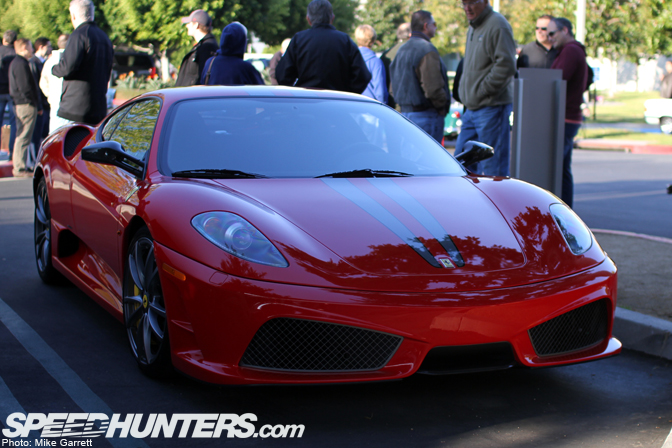 In fact, I started to feel sorry for this poor and lonely F430 Scuderia that was sitting across from the FR-S.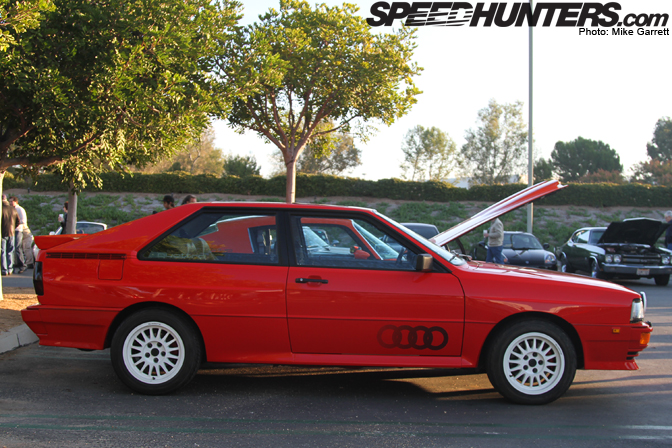 After checking out the FR-S for a while I took a walk to see what else had come out. This Audi Quattro was one of my favorites.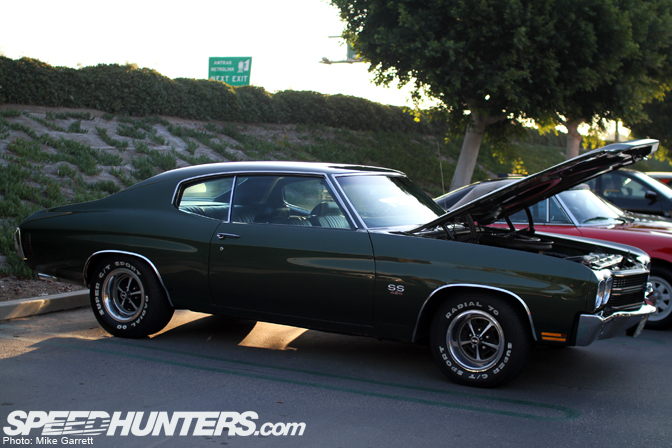 Here we have a perfect example of a '70 Chevelle SS. In the words of Wooderson from Dazed and Confused - "alright alright alright!".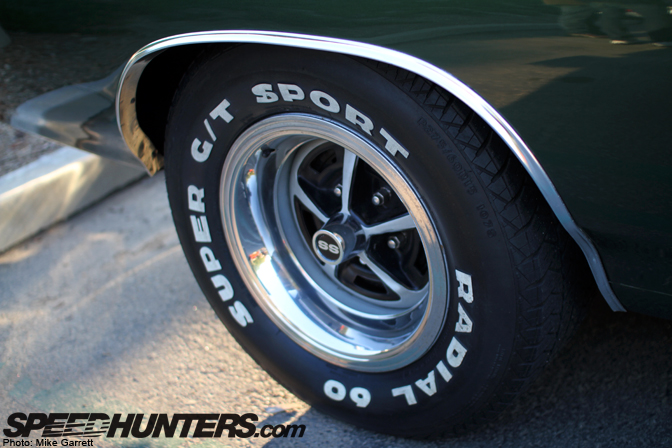 The Chevelle was sporting a proper Muscle Car stance with meaty 275/60/15s mounted on factory rallye wheels in the rear.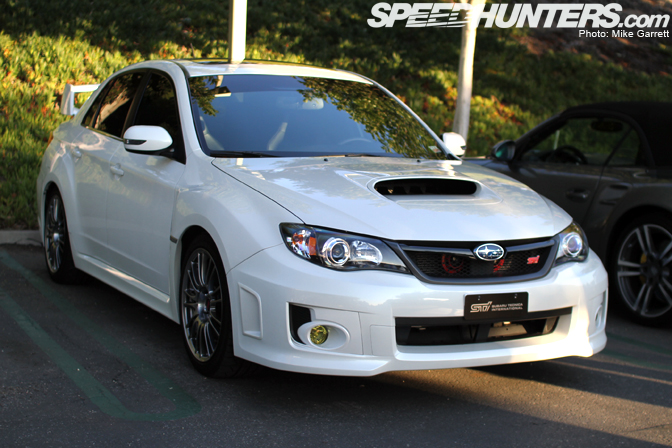 From a Muscle Car icon to a brand new STI sedan. Only at Cars & Coffee.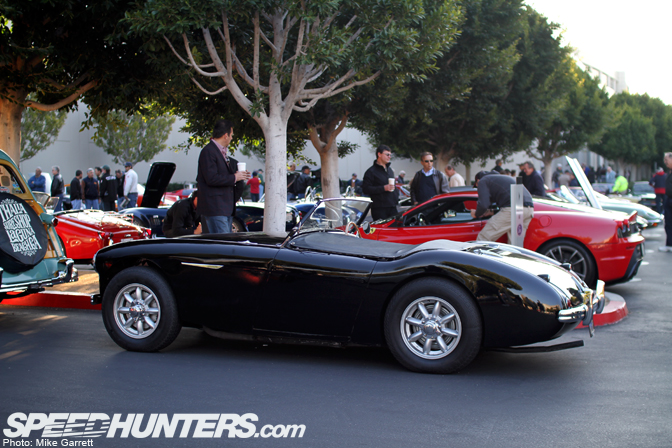 There's just something great about old British sports cars. Something that makes you want to hop in and set course for the nearest country road.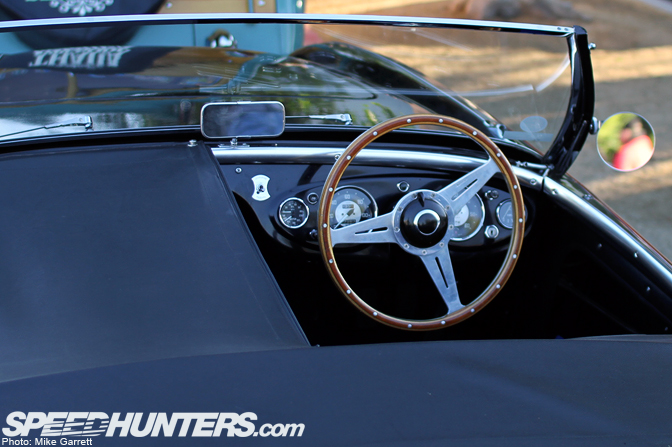 I would need a proper hat and maybe some cool goggles if I was going to drive this Austin Healey though.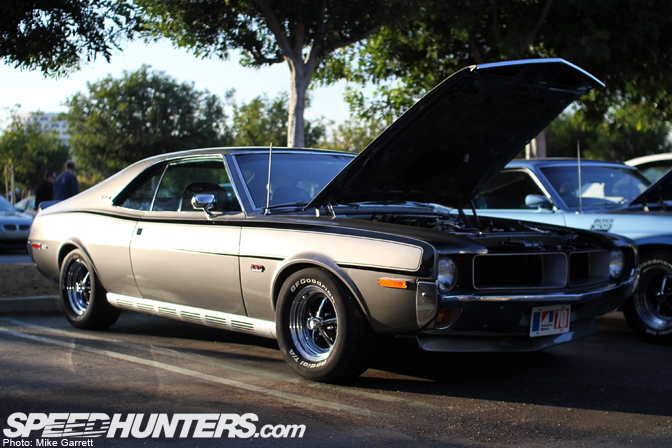 AMC made some damn cool Muscle Cars back in the day and it's a shame they are always overlooked. This '70 Javelin SST was a beauty.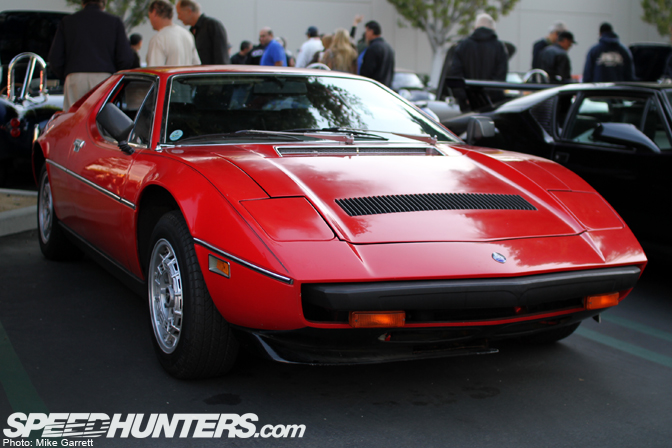 Every visit to Cars & Coffee will turn up some truly unique machines. Here we have a Maserati Merak.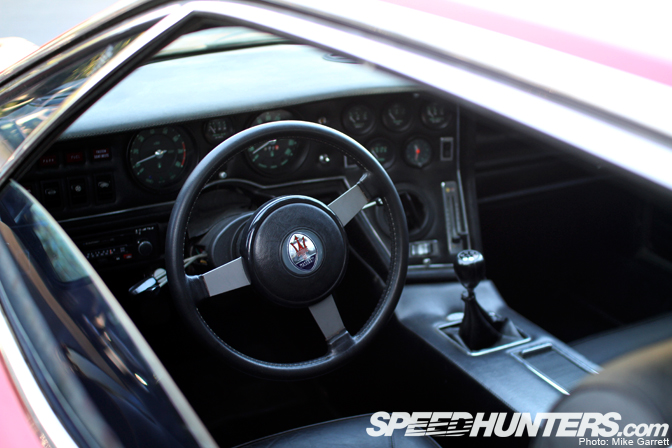 The Merak might not be a legendary exotic, but I quite liked it. Especially the cockpit.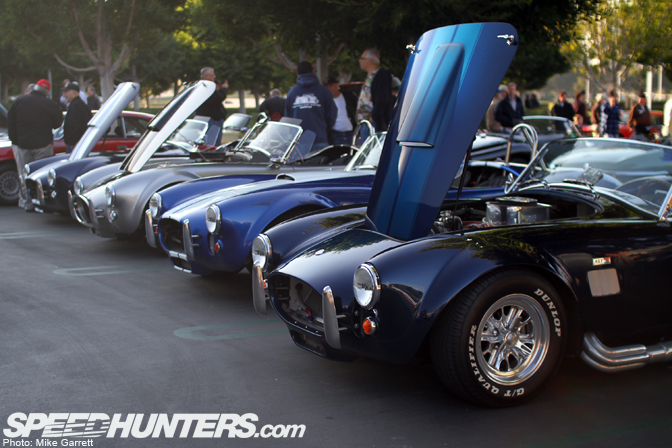 Cobra anyone?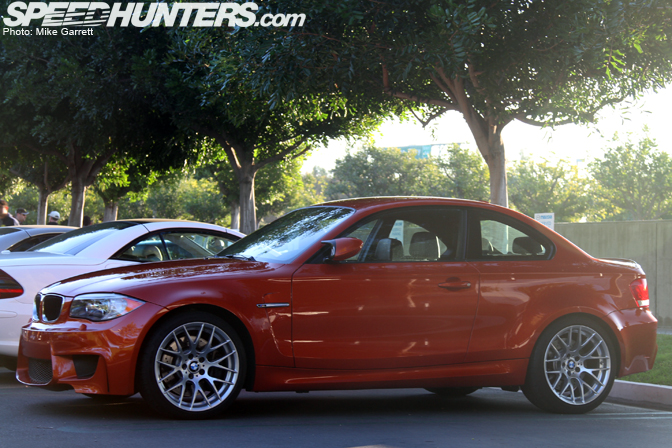 A BMW 1M shining in the morning sun. A future classic for sure.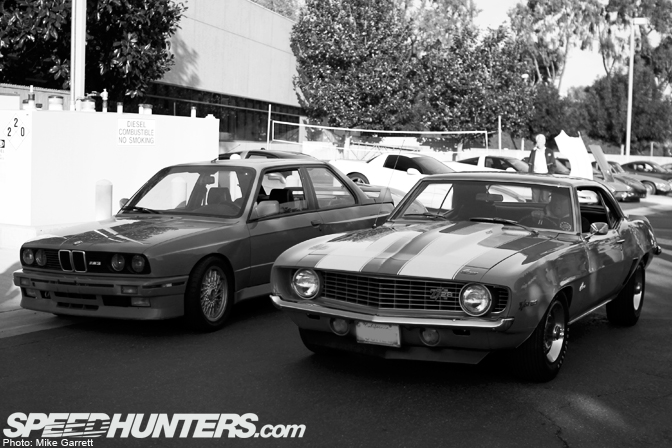 I'll finish up part one with a '69 Z/28 and an E30 M3 sitting side by side.
More from Cars & Coffee tomorrow!
-Mike Garrett