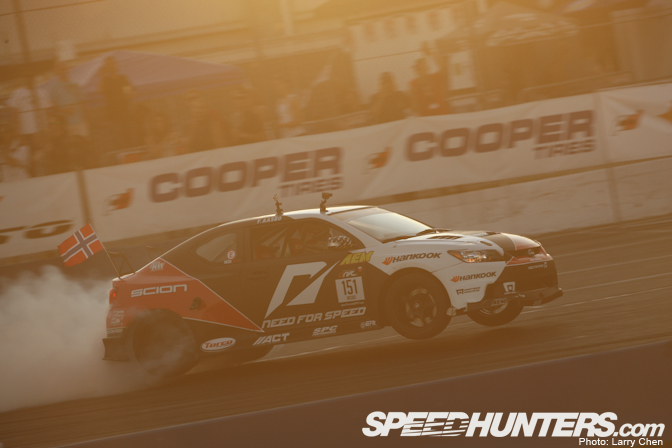 Hello fellow Speedhunters!
A couple of weeks ago, I woke up in the sleepy little lakeside town of Skreia in Norway. This is home for me, although I've only been here for about 30 days this year.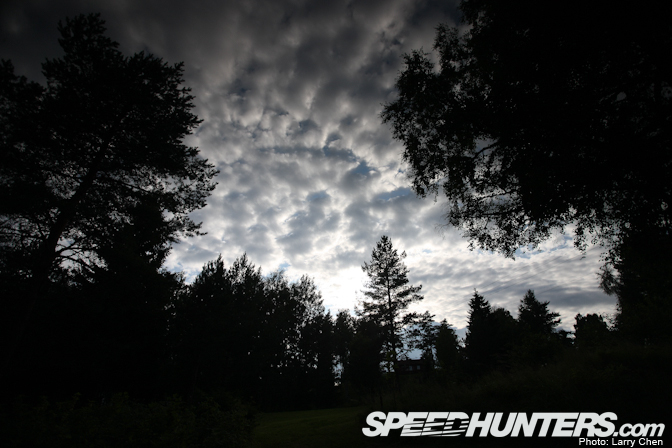 So where have I been the rest of the year?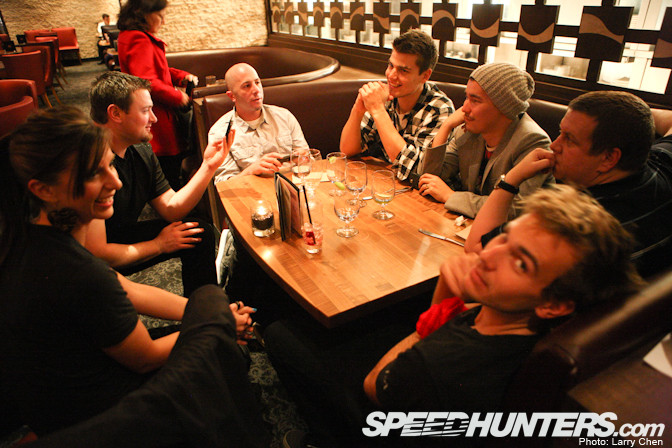 It all started with a kickoff at Electronic Arts' Vancouver headquarters back in February. I became a Team Need for Speed driver this year – my dream had become reality and I was going to drive the full Formula Drift season!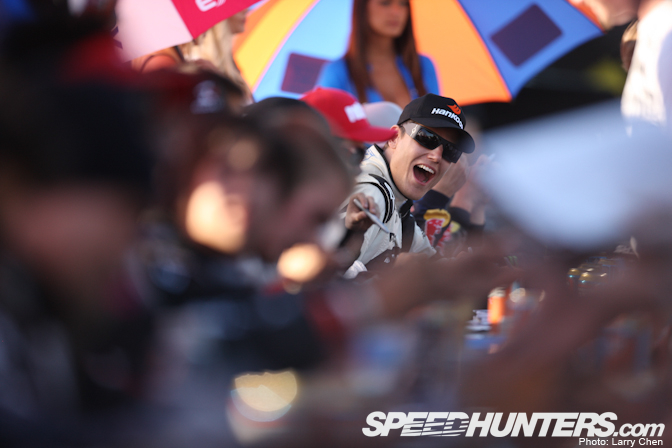 And from then on, I've pretty much been on the road.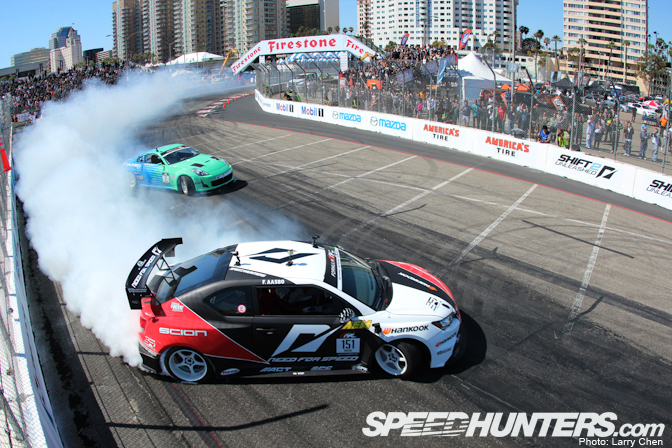 I have been exploring America (but there is so much more left to see!), I've gotten to jump dune buggies in Qatar, I've climbed the fence of the Jerez race track in Spain to catch a glimpse of some secret race testing and I've done private drift demos at a secret location in the United States with fighter jets swerving over my head.
Among other things.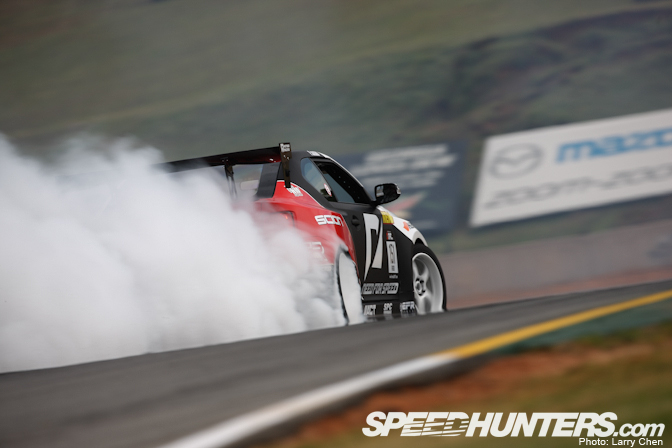 I've lost count, but I have had somewhere between 50 and 100 flights over the last 12 months, going back and forth between the continents.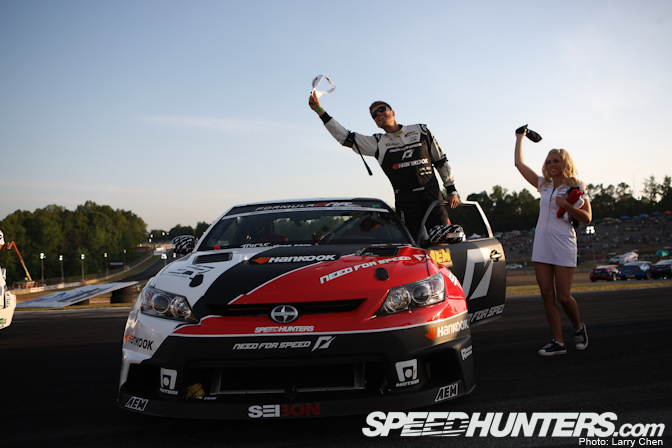 A month ago I had a chat with Jarod DeAnda, and what really stuck with me was when told me we are blessed. He couldn't be more right – I for one definitely couldn't have been more fortunate. So when people tell me I am living the dream, I tell them they are absolutely right. But this "job" chases me 24/7 and it takes up pretty much all my time – and then some – in one way or another. It's an addiction with a lot of responsibilities…
But I absolutely love it.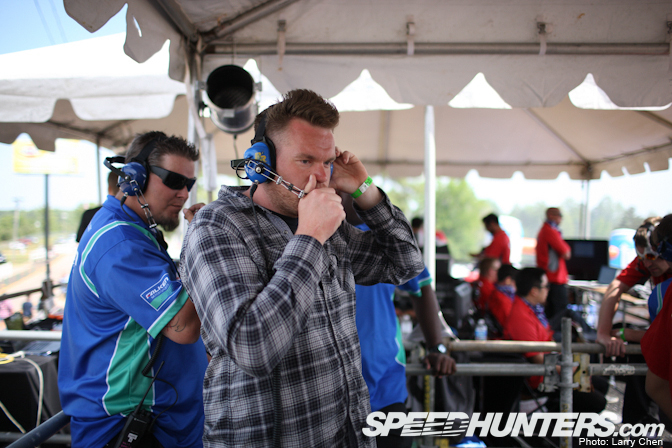 The guy that I have probably spent the most time with this year is my good friend Steffen. He has stuck around the whole year and has been my spotter in Formula Drift, while remaining an important part of our more grassroots European Need for Speed program with the Japan Auto Supra.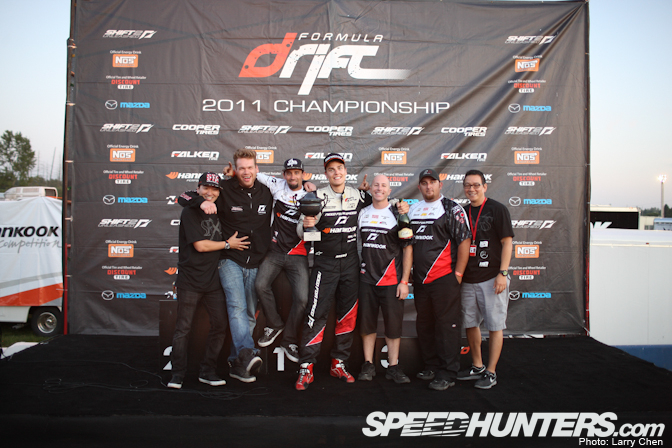 One instrumental change this year, aside of becoming an official Need for Speed representative, is joining the ranks of Papadakis Racing and Scion Racing. I know the Fast and Furious jokes are getting old, but with these guys, it definitely fits the bill.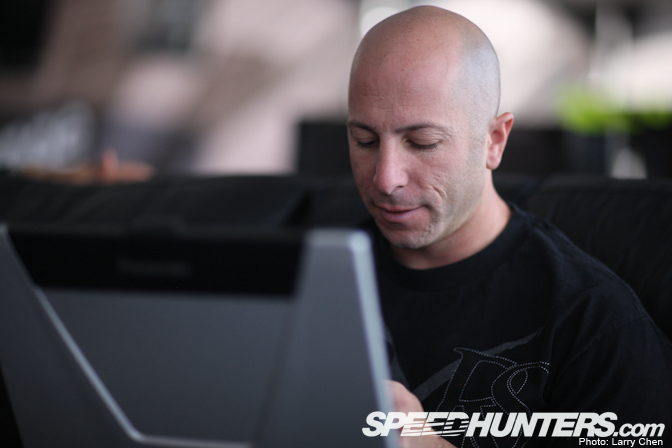 – You owe me a ten second car!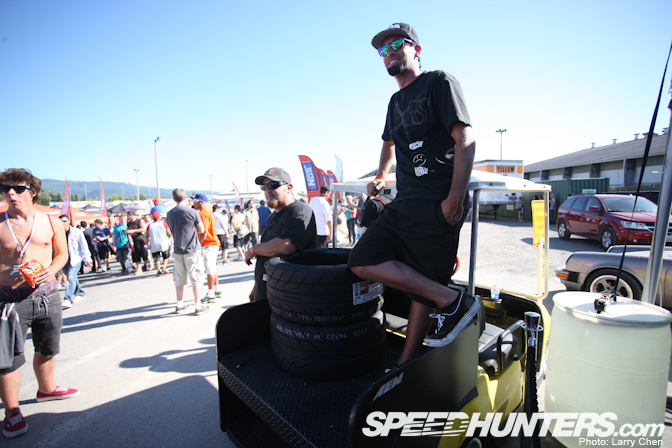 Stephan, Shawn and Aldo have lived and breathed it for well over a decade now.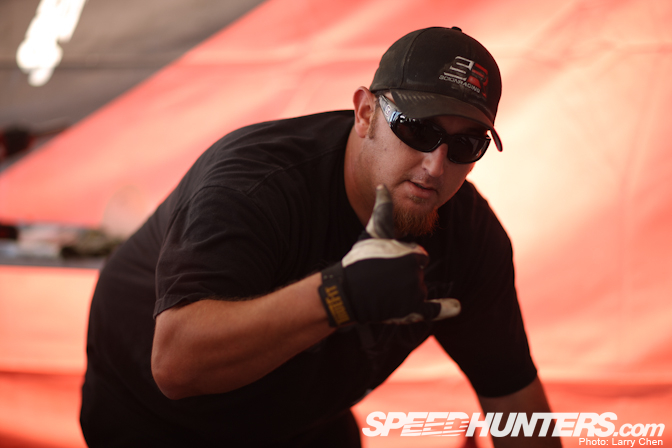 The big dream and goal for this year was to earn some Formula Drift carbon fiber; the super light but still amazingly heavyweight trophies given to the Formula Drift podium finishers. Three trophies are given away at each Formula Drift event.
My good friend Erik put up a promise just before the season started: He would take me to dinner for every carbon trophy we earned. And what better motivation is there than a free dinner plate with good friends at the favorite local joint?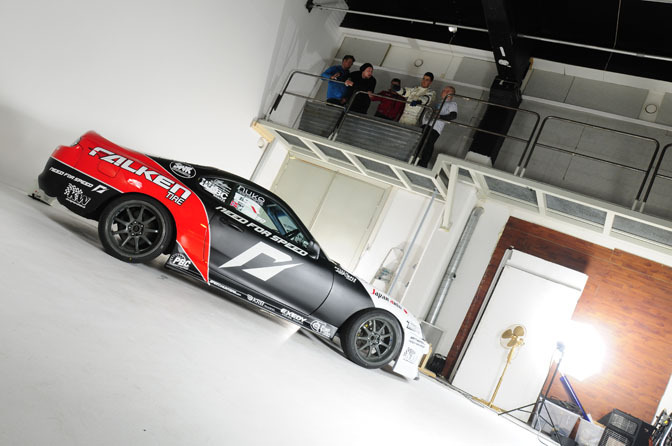 And – I'm saying this as modestly as I can – he ended up owing me four dinners. Thanks, Erik!
Rightfully, only one of them was an actual Formula Drift Championship Series trophy, but they were all from various Formula Drift sanctioned events around the world.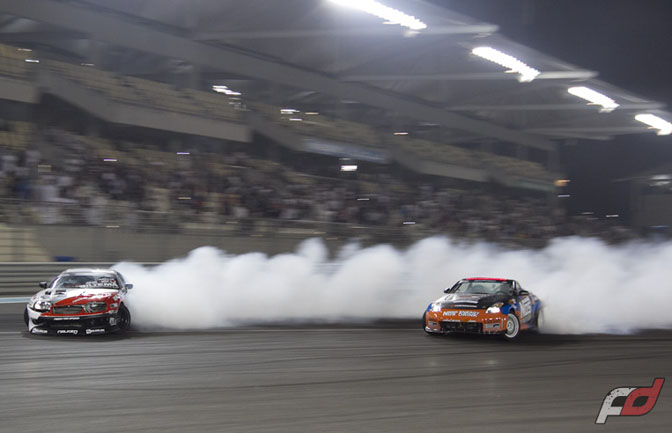 We earned the first trophy back in February at the Formula Drift international exhibition at the Yas Marina Circuit in Abu Dhabi. For our four man strong team it was a huge deal, as we battled the likes of Chris Forsberg, Tanner Foust, Ryan Tuerck and NFS team mate MadMike at what's probably the world's most extravagant Formula 1 track.
We won!! The trophy was handed to me by the President of Foreign Affairs; Sheikh Abdullah bin Mohammed bin Khalid Al Nahyan.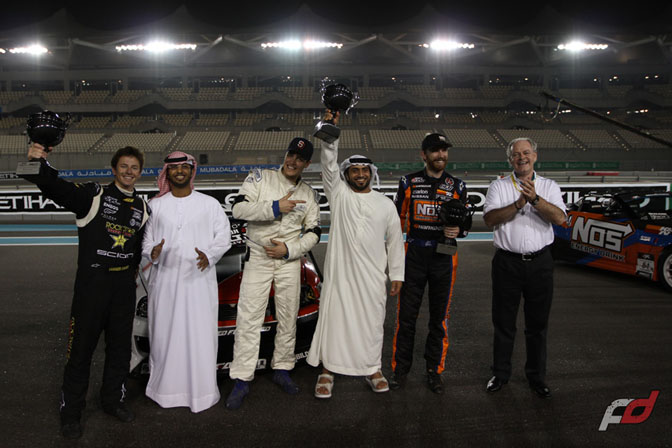 The morning after saw four ecstatic, but pretty exhausted Norwegian fellas standing knee-high in the ocean somewhere in the Persian Gulf watching the sun rise over the promised land. Needless to say, we were happy as clams and the scenery and out of this world context of it all made for such a crazy feeling.
Thinking back still gives me goosebumps.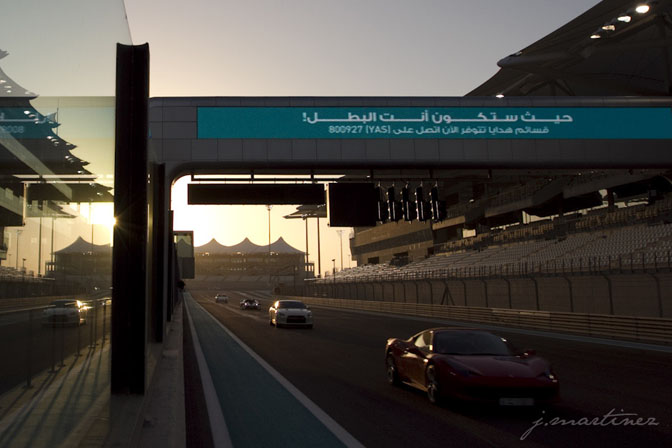 Next up was the Formula Drift Global Challenge in Qatar. The drifting circus of Formula Drift's next stop was at his Highness Sheikh Khalid bin Hamad Al Thani's own track.
This was equally as amazing as the Abu Dhabi event, yet totally different – these guys had not only VIP seating, but also a VVIP section with golden thrones. Each team was given an arsenal of scooters and quad bike toys, and on track two of FD Asia's most prominent front runners, Tengku Djan and Kiki Sak Nana, joined the ranks.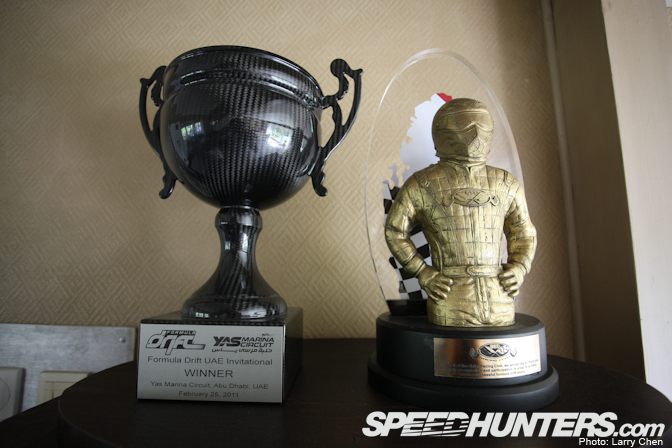 We got away with third place and some crazy memories of Doha and Qatar.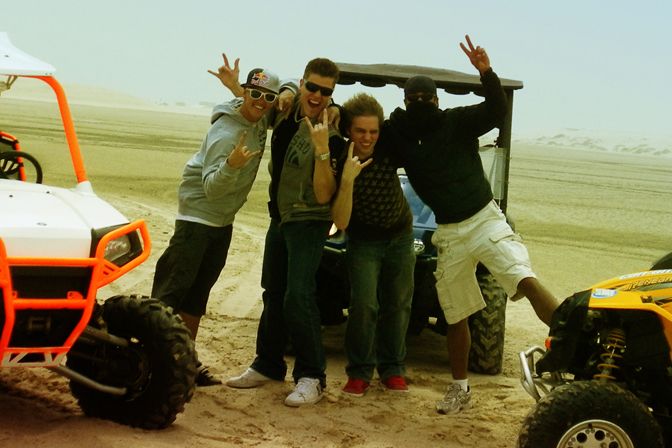 Thirdly, we got invited to the Formula Drift Ultimate Challenge at Texas Motor Speedway in June. This was a collaboration event carried out between Formula Drift, NASCAR Camping World Truck Series and IndyCar.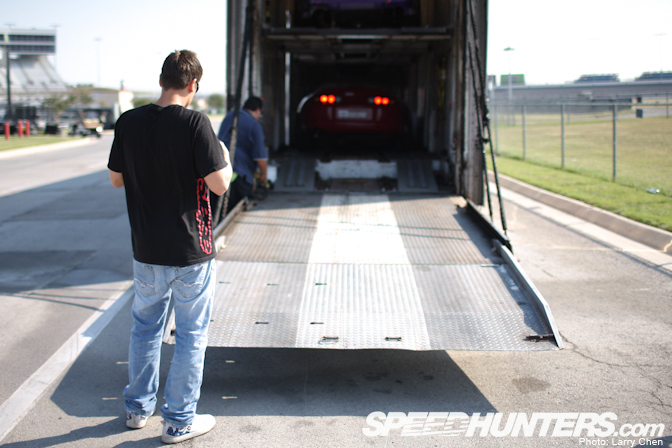 Upon arrival, I was taken for a very exciting ridealong…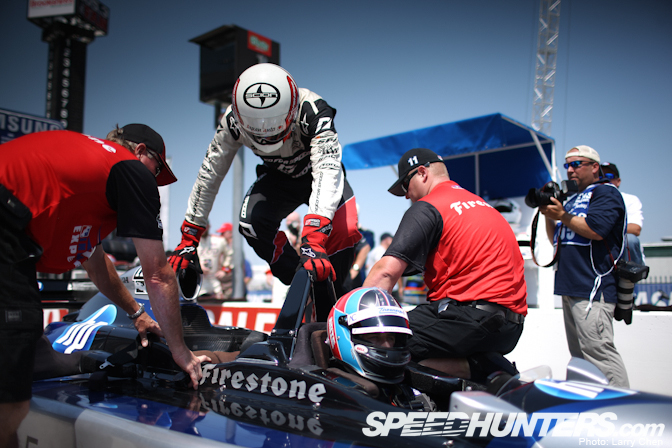 And then, we got to compete in front of tens of thousands of rowdy fans at the HUUUGE Texas Motor Speedway!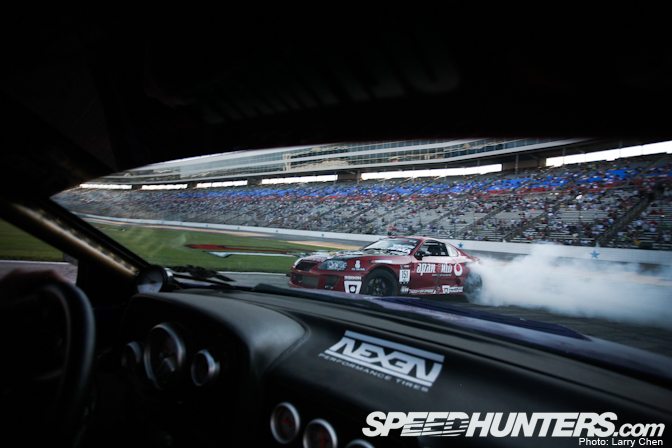 I faced Joon Maeng, Tony Brakohiapa and Kyle Mohan. We all had a lot of fun over the weekend.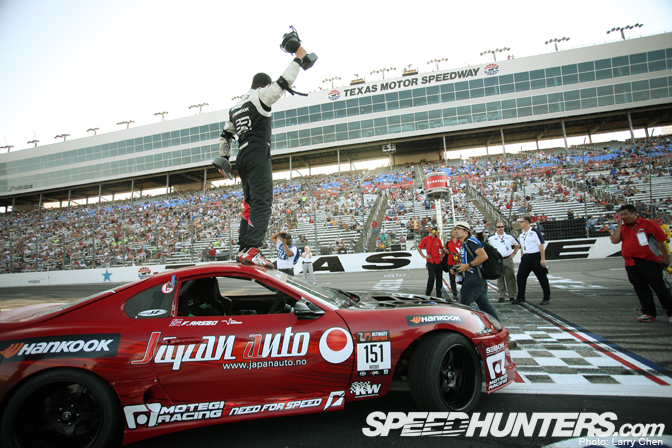 We were able to take the win in this friendly competition. Additionally, I finally got to catch a glimpse of REAL American racing! We even got to meet the legendary Ricky Carmichael and Graham Rahal.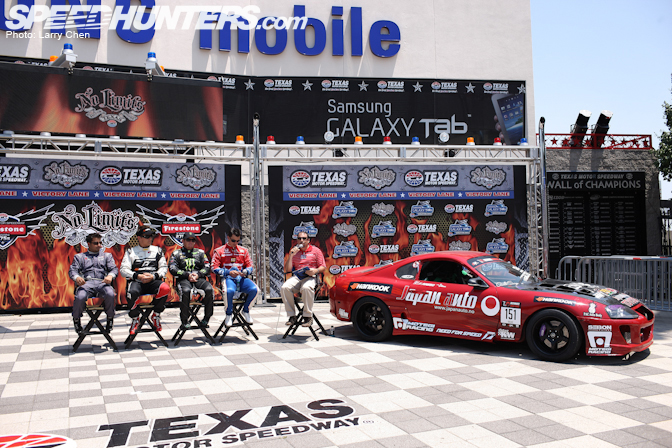 The major highlight of the year, however, came in July.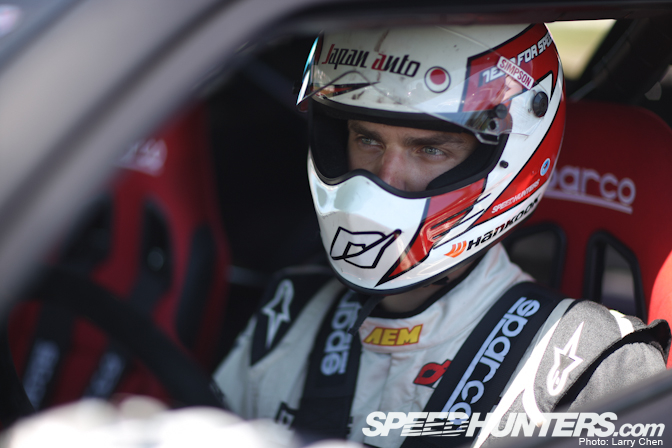 The weekend of Formula Drift Round 5 turned out as a crazy series of events. The worst mass murder tragedy since World War 2 was unfolding back home in Norway, and we were at Evergreen Speedway trying to cope with the conditions.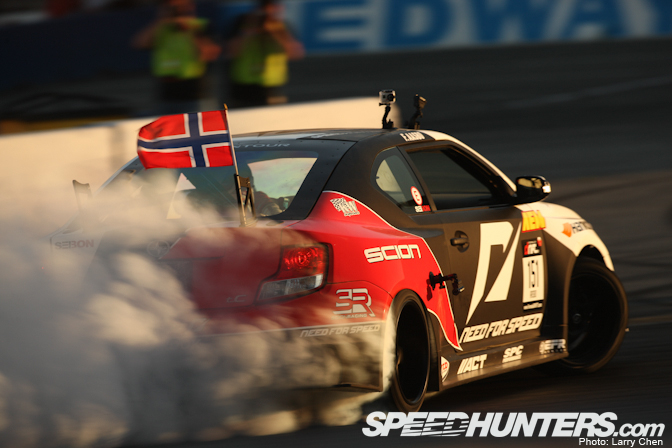 We ran our flag on the car in respect of the victims.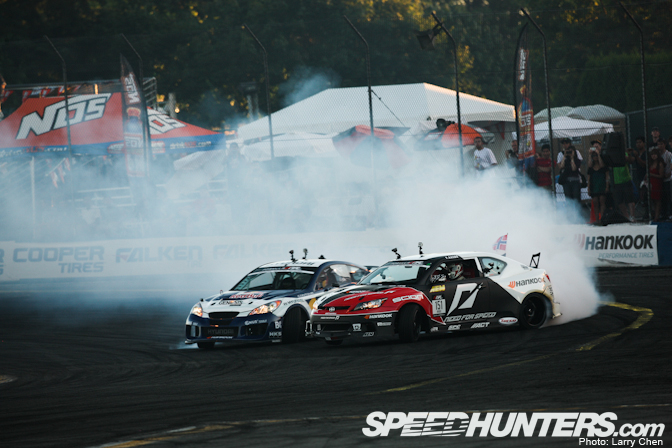 As I lined up for practice, qualification and eventually tandem battles, it felt like what we were doing – racing cars around a track – didn't really matter much in the grand scheme of things. At the same time, I had a very strong drive to do well.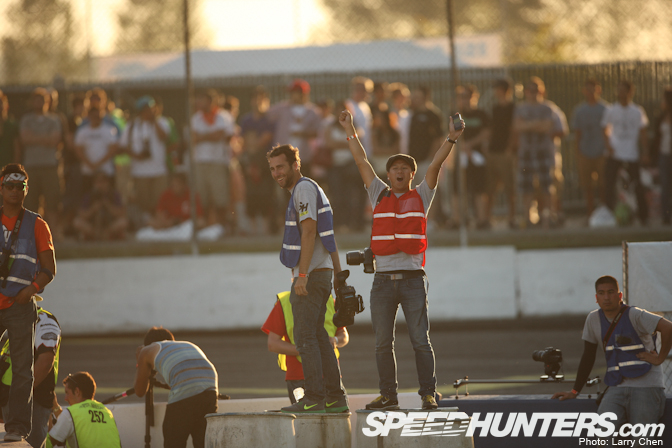 Combined, I think this all helped develop a focus that took us to the last step on the box: Third place, and our very first Formula Drift championship series podium!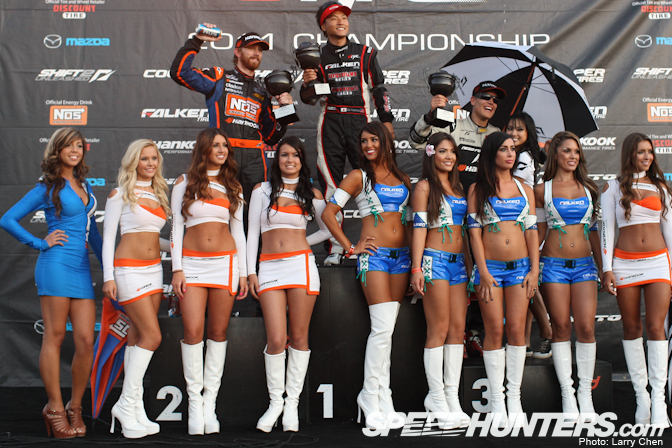 It was an incredible feeling. Up until this point, we had had some tough breaks loosing early in competition, and it felt amazing to prove that I could keep it together and take us almost all the way. I have a lot left to learn in this game and I have a lot to practice on my own. On top of that, we had been dealing with a fresh build, the world's first motor program of it's sort and an entirely new team composition in just about every aspect.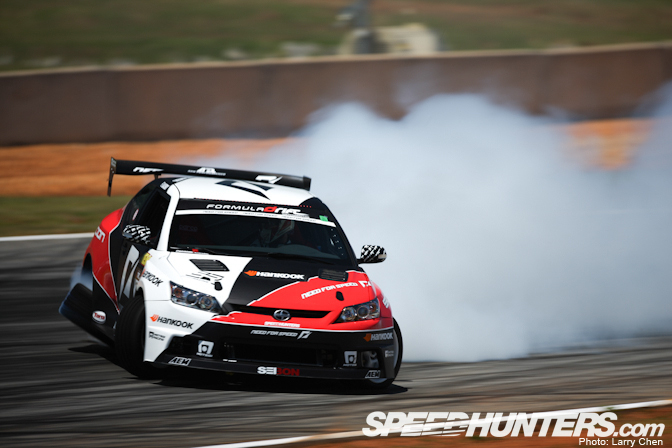 It definitely hadn't been all smooth sailing. But how exciting would it be if it was easy?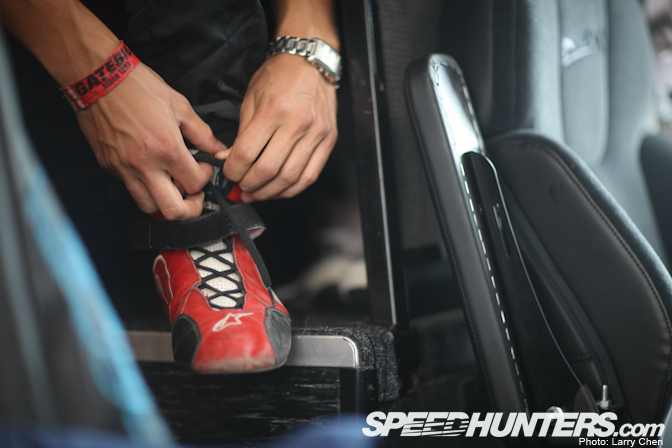 When things haven't gone our way, I have tried reminding myself that I have to learn to walk before I can run. That said, I still believe that it's good to step out of your comfort zone from time to time and jump into something entirely new.
What's funny about dreams is that when they do come true there's always a new dream to replace it. I really want to make a difference in drifting and hope that maybe one day I can. I have plenty of dreams and quite a few plans and if we can get the stars to align maybe they could become reality one day. Who knows – I'm not one to predict.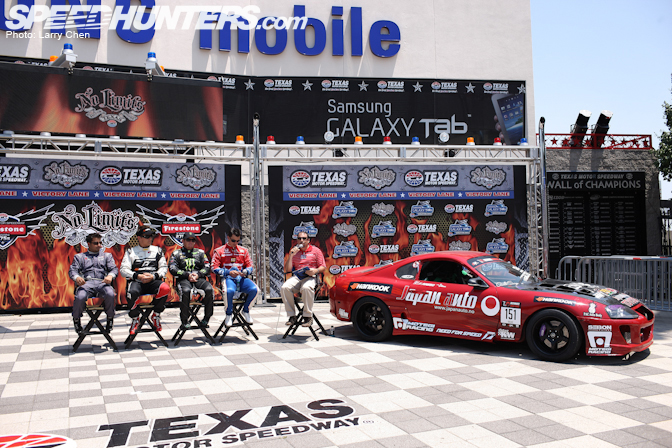 What I can tell you, however, is that it's been a true adventure getting to know all these guys.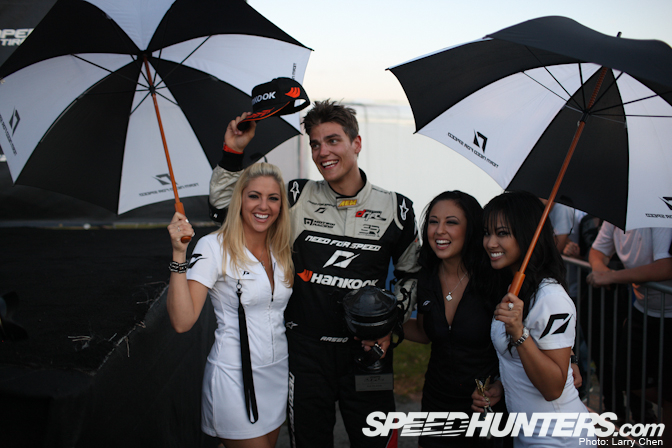 The NFS Road Family is a chapter of it's own… From the nutty and super charming NFS girls to the gentlemen and ladies working the inners of Team Need for Speed – they are quite simply the best team ever.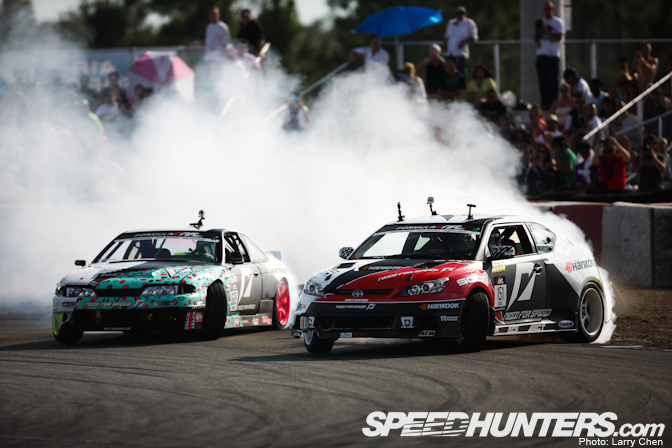 Getting to know Matt and his quite motley looking crew a little bit better has been great as well. The fact that we are so different but have pretty much the same goals gives us an edge because we can bounce ideas off of each other. I feel like we have a good team spirit and we definitely did battle it out this year. More of this next year, please!!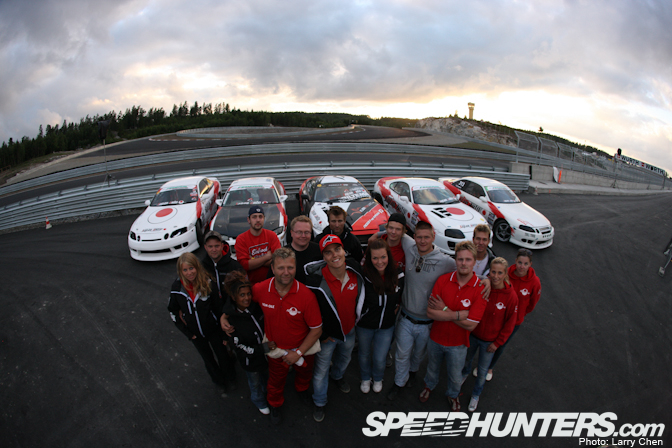 Back home in Norway, I got to see the Japan Auto Family at Gatebil Rudskogen in July.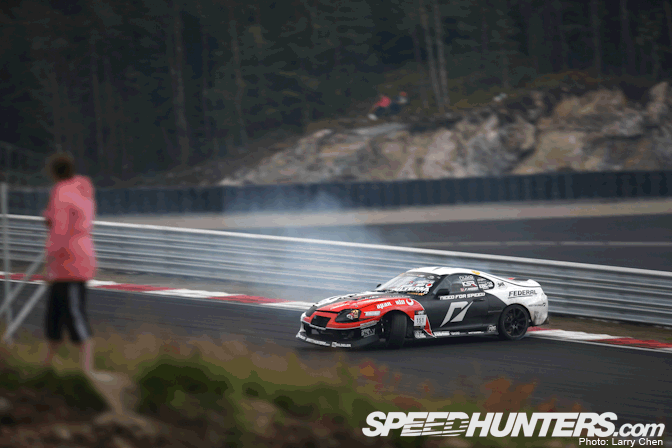 The brand spanking new Rudskogen, in all it's beauty, made up the
background. I'm sure some would disagree, but I'd say it's a track built
for hooning.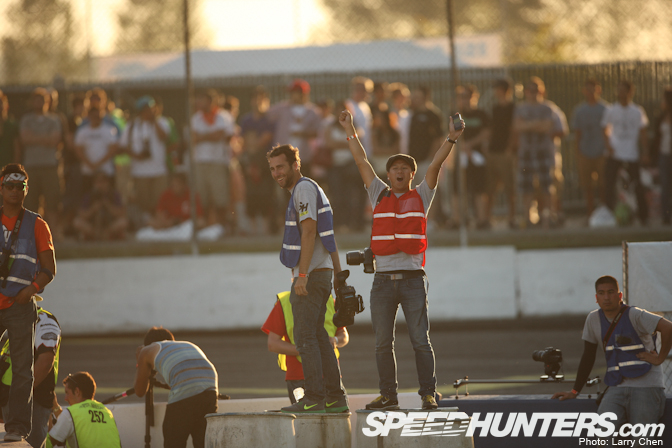 We were lucky enough to win the Breisladd competition and the Need for Speed Japan Auto Supra earned the Car of The Show award!!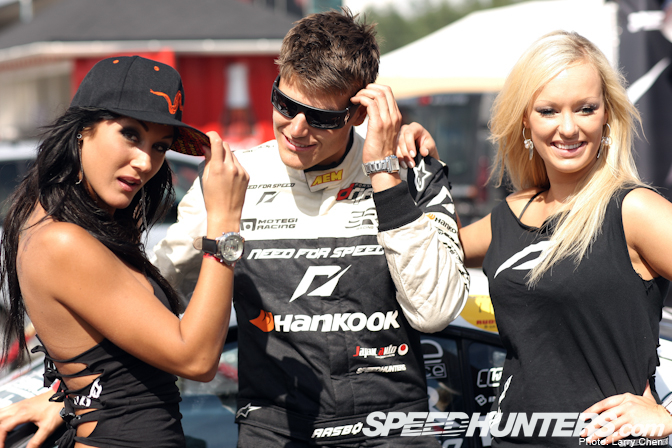 This event was a first of its sort for the European leg of Team Need for Speed, and the Speedhunters crew came out in full effect: Rod, Paddy, Larry and Miki were there to take it all in, among plenty of other old and new friends.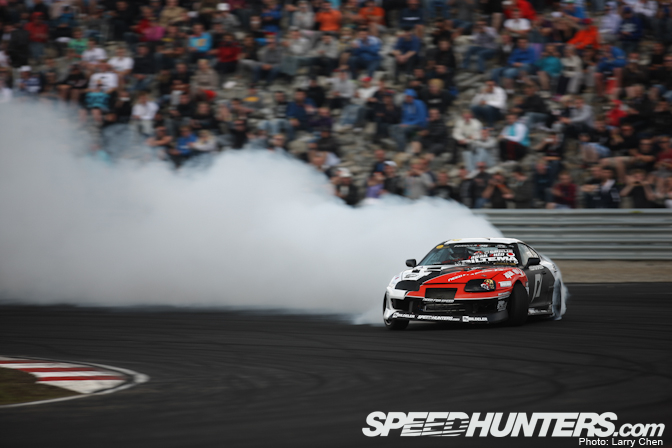 All in all, it was an absolute blast to be back where it all started for me five years ago: Despite the 100% reworked and refined track layout, blasting through the "Langsvingen" turn still felt the same as before!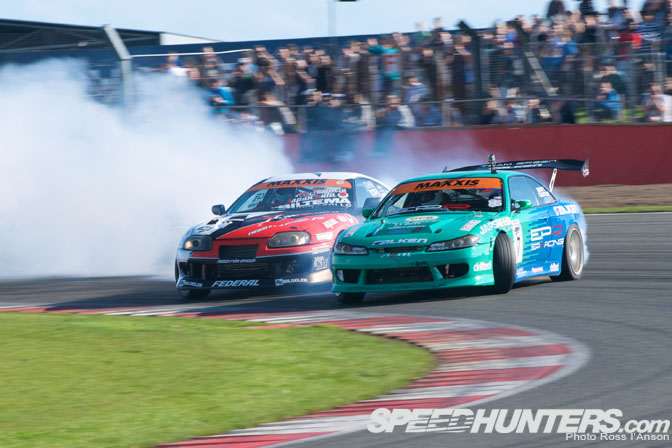 In September, we took on a Team Need for Speed UK and Ireland drift tour.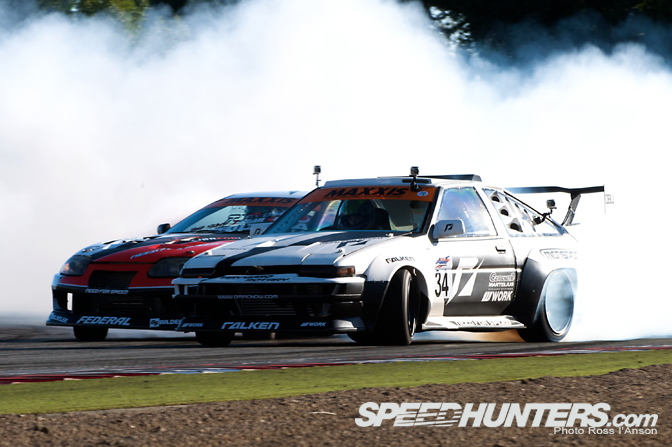 I was very grateful for being given the chance to drive at the Silverstone Circuit! It's one of the true roots of European drifting and I've always dreamt of competing here.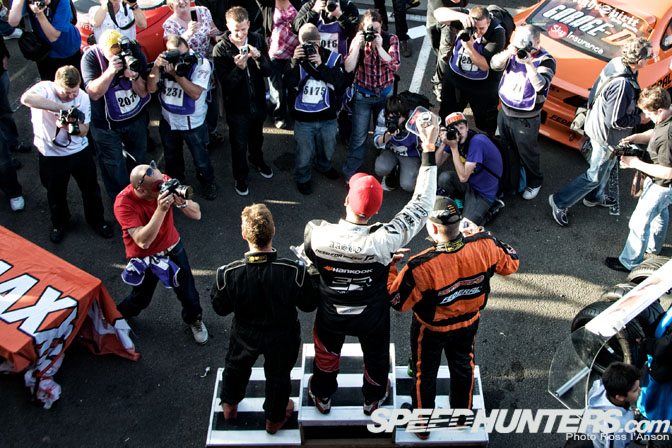 And when the Brits and the Irish and your random foreigner is put together like that, you are bound to get some "friendly banter" out of it. A great video edit, courtesy of Steve Brooks, from the BDC Trax event at Silverstone can be found here.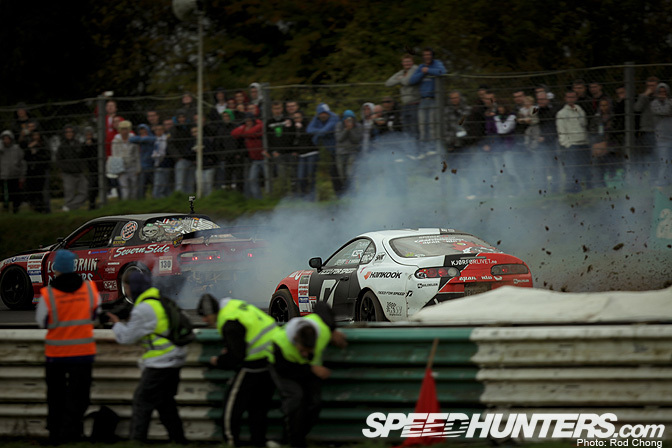 The Irish Prodrift Finals were held at Mondello, yet another legendary
European drifting track. The Supra did duty as a lawnmower when I
battled James Deane for a spot in the top 4.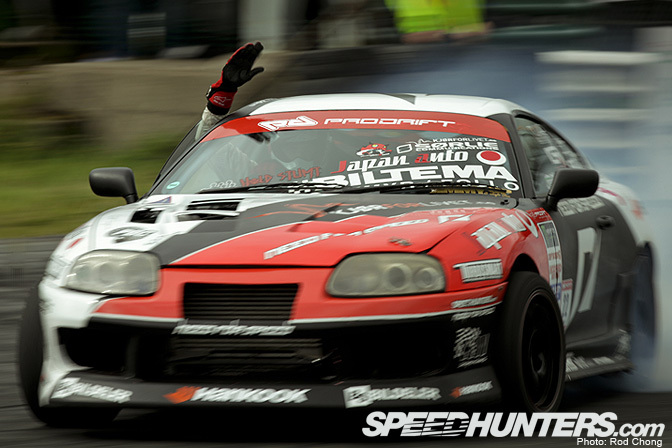 This was the first encounter with Prodrift's infamous Superlap style of qualifying, which makes qualifying extremely exciting. We were able to qualify second, but it could just as well have been last – the Irish field is very even and the Prodrift events are absolutely top notch.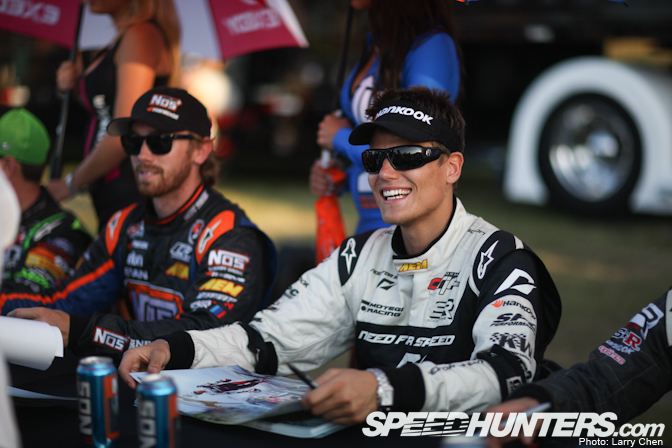 Between all the people I have met over the last couple of years, a lot of them have asked me to come to their country to check out their drifting scene or just hang out.
Not too long ago, I tried out one of these online map services where you can see where your internet friends are coming from. For those of you that haven't seen it, it's a Facebook application that draws a line from your location to your internet friends on a world map.
I turned speechless, amazed by what I saw.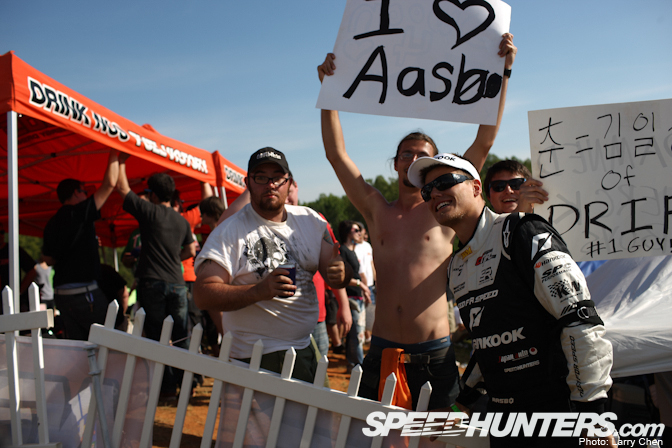 It feels pretty crazy to think that I could jump on a plane and likely find a friend just about anywhere I might arrive. Just like we try to be as accommodating as we can when distant friends are coming into town, it feels like any drifter out there is keeping his door open as well. Do you realize how big of a cultural movement drifting really is?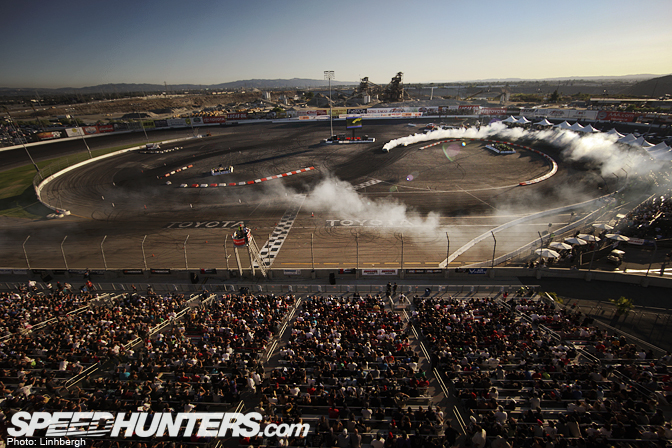 I've met and made friends with people from Japan in the East, via Estland to Curacao and Costa Rica in the West. To me, being able to connect like that illustrates just how fortunate we are, living in this era with the automotive world on tap.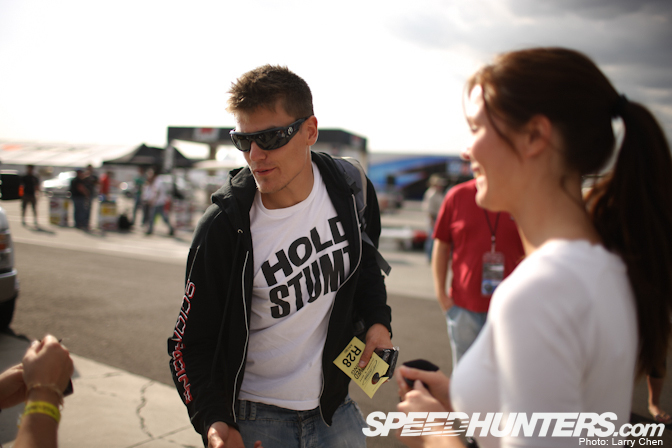 I should probably say that being a professional race car driver, or just trying to be one, involves a lot more than just driving cars around.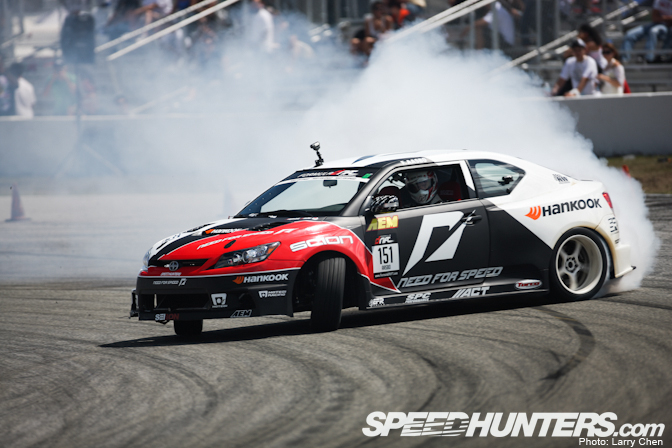 It's the endless circle of getting funding together, it's working with sponsors, it's trying to be a good ambassador for the sport and dealing with the paperwork that comes with it.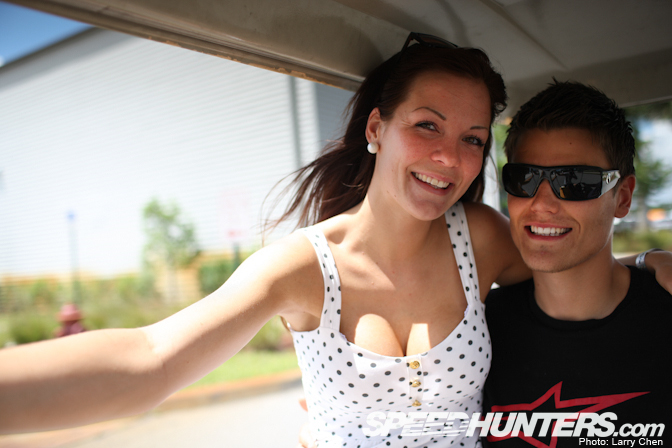 And on top of that comes trying to be there for your family and friends. Right now, I'm at home trying to balance the egocentricity of being away for the most part of the year with being there for my closest ones over the winter. Although I have to admit there might be some abruptions… I'll explain:
Being readers of this fine blog, you probably know Ayrton Senna's now famous appraisal for "pure racing". When all the politics and circumstances are left aside and the bullshit walks, that's when the battle between the men (or women, I should say) and their machines is what really talks.
I am sure every single one of you motorsports aficionados out there have your own picture definition of what "pure racing" is for you…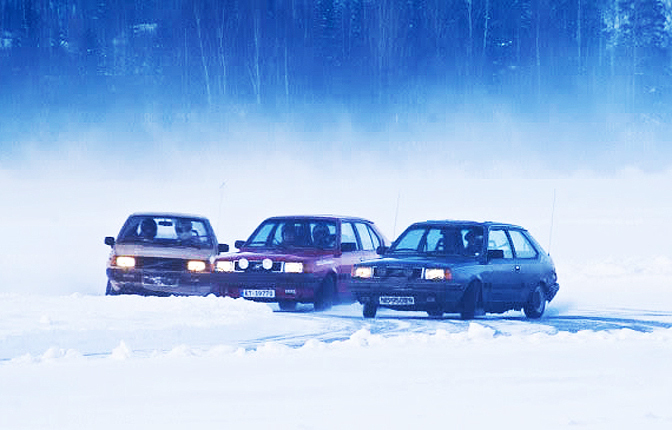 Well, this is "pure racing" to me. This is how we deal with the harsh Norwegian winter, and this picture pretty much illustrates my real plan for the next couple of months. There are worse things!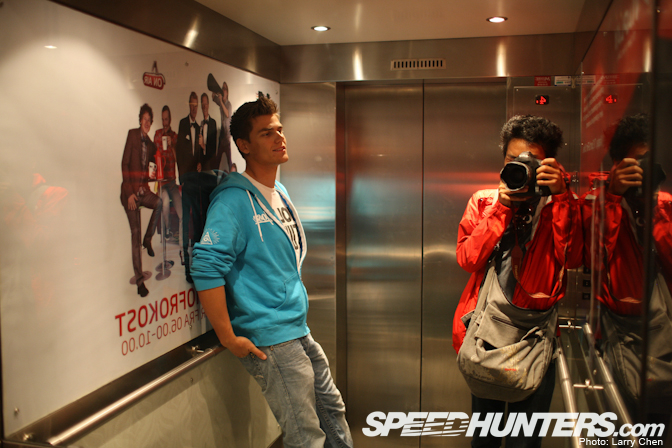 So as we approach the end of 2011, I would like to extend a sincere THANKS to all of you that have had belief in us along the way. Also, a major thank you is in place to the entire Speedhunters and Need for Speed crew for 1) making this all happen and 2) portraying it with absolutely world class photography.
May 2012 not be the end of it all. And if it is, let's go out with a bang…
Actually, let's plan on more bang regardless!
Yours,
Fredric