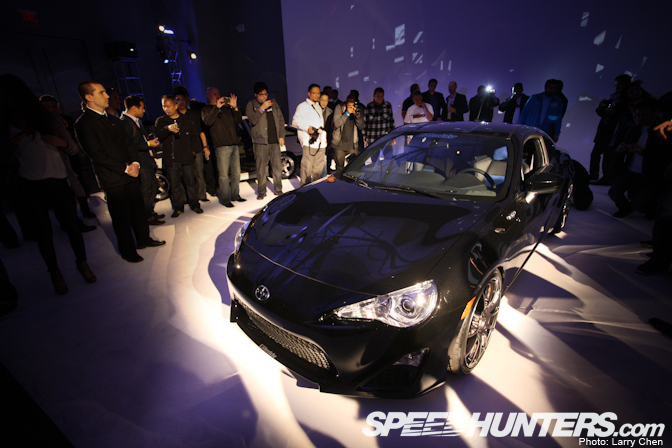 Along with the red production model, Scion also unveiled a modified version of the FR-S. Built by GReddy, this black example featured small, but significant, aftermarket additions.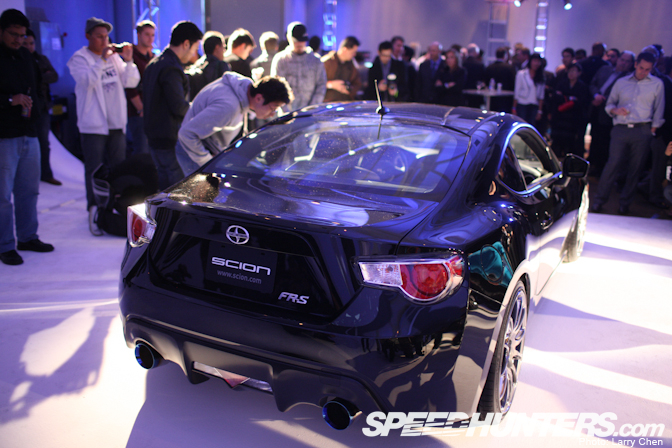 Although the body remained untouched, the GReddy FR-S showed a glimpse of the tuning potential of the FR-S.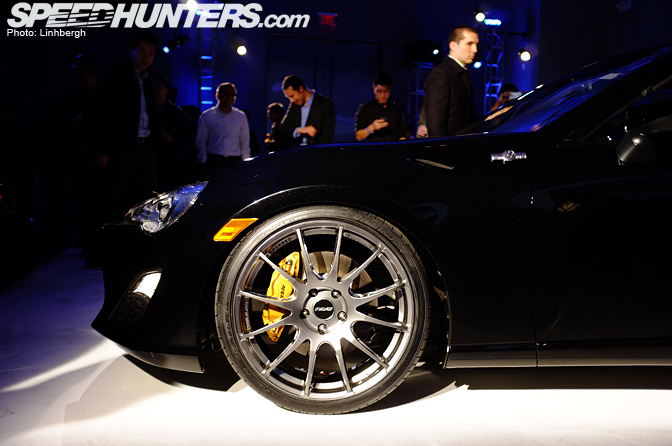 The Volk G12 forged wheels measured 19×8.5 +45 at the front and 19×9.5 +45 at the rear. The front brakes were fitted with four-piston GReddy calipers.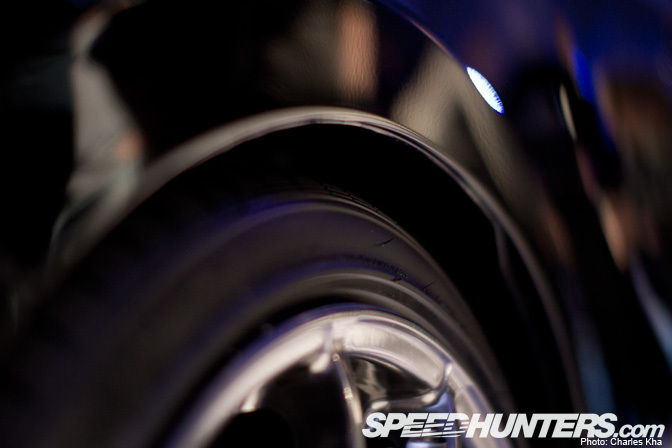 We spent a fair bit of time on our hands and knees looking up the FR-S' skirt. Now, Toyota and Scion have stated that they built the 86/FR-S with the enthusiast in mind, and on first impressions they weren't lying. I'm sure many of us will appreciate the lip of the rear fender, which is folded back.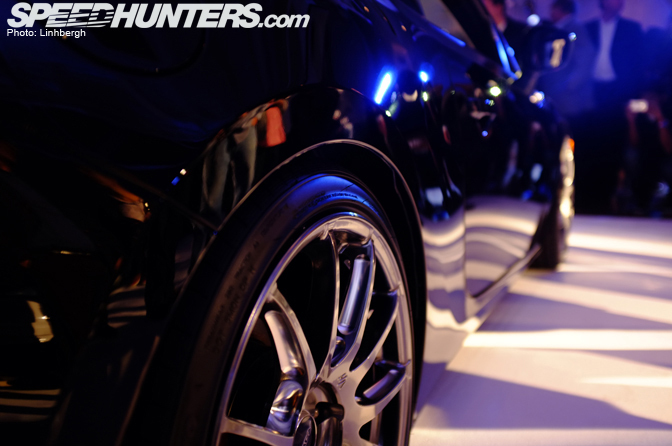 The +45 offset used on the GReddy FR-S were on the conservative side, so larger widths or lower offsets can be accomodated.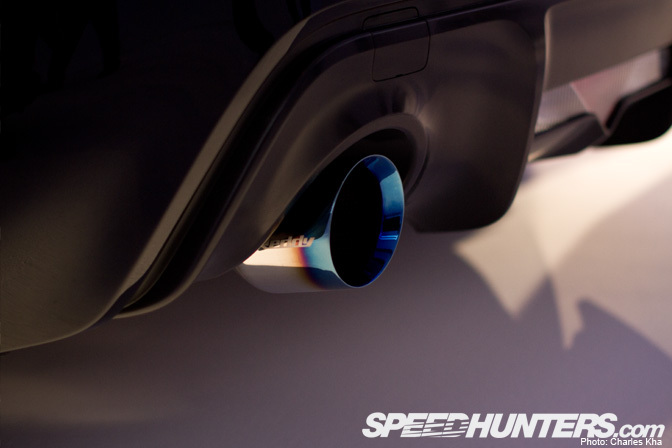 GReddy's FR-S also had a twin-exit titanium muffler.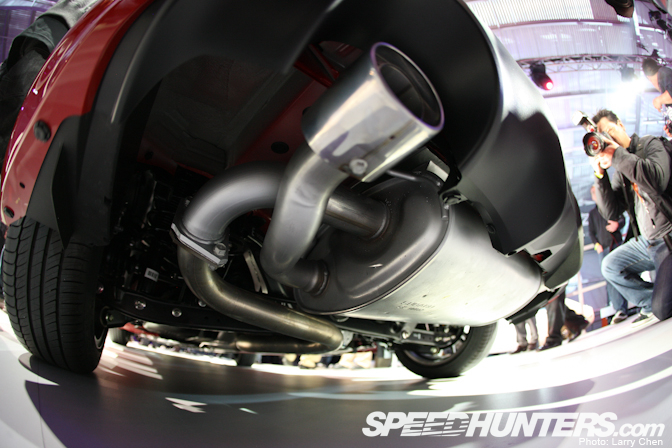 This is what the factory muffler looks like…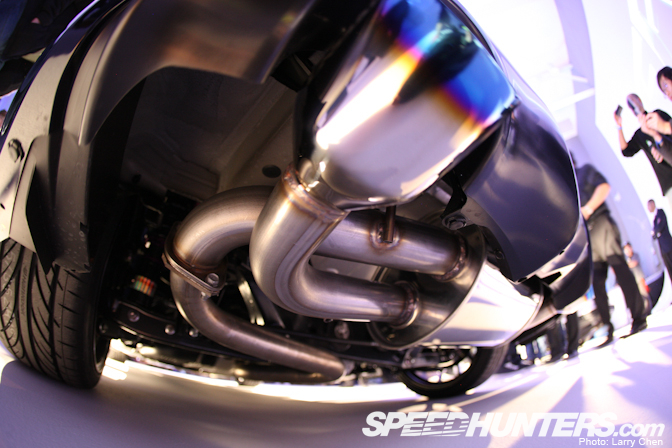 …And this is the GReddy replacement.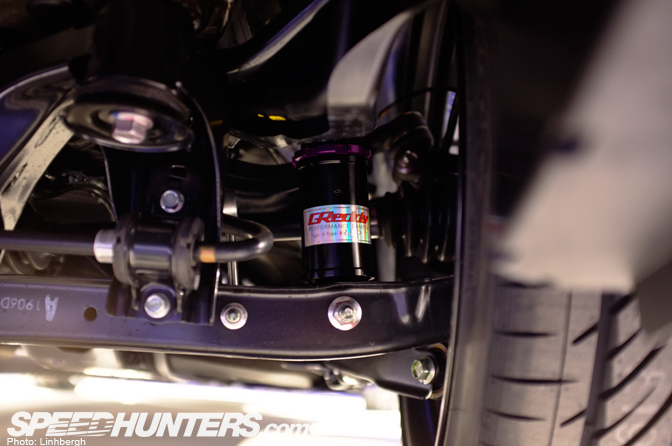 GReddy have also developed coilovers for the FR-S. In my opinion, just the ride height and wheel change have dramatically transformed the FR-S' appearance.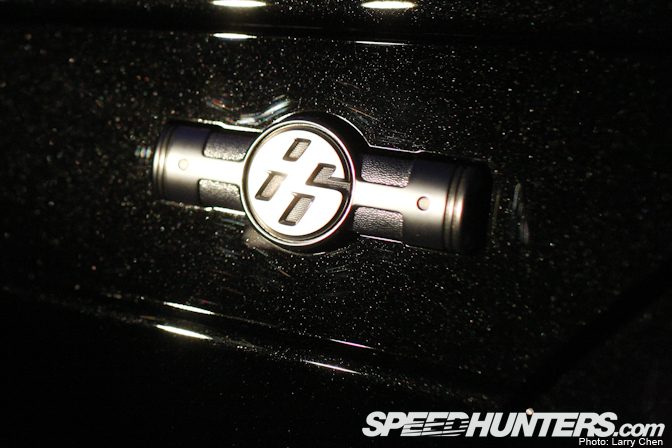 The Scion still retains the 86 Boxer badge on the front fenders.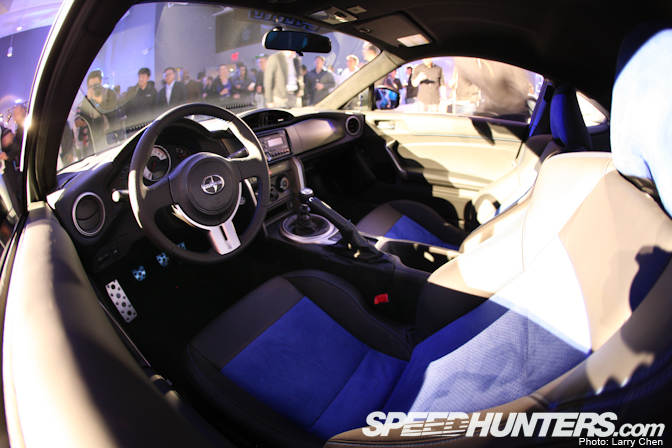 The interior featured blue alcantara inserts on the seats.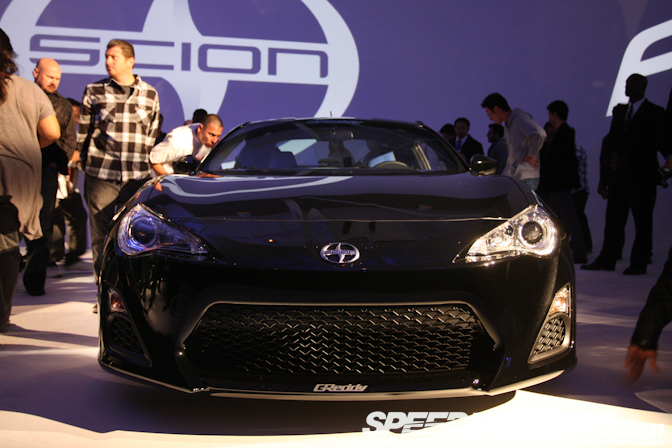 The Scion FR-S will be available in seven colours, and after seeing this example, I'm sure many buyers will be opting for black. 
More to follow shortly.
- Charles Kha
Photos by Larry Chen, Linhbergh Nguyen and Charles Kha