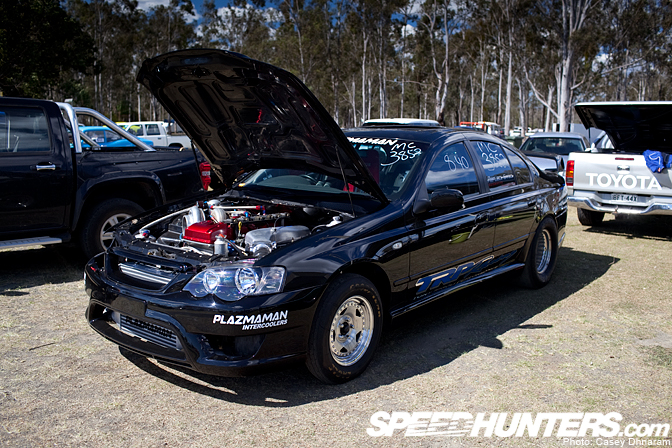 In Australia, the Ford Falcon has a longstanding rivalry with the Holden Commodore. Both cars are locally-built, four door family cars with the V8 variants drawing fiercely loyal followings. A few years ago Ford Australia released the XR6T (a Falcon in a 6 cylinder turbo guise) that, while offending some of the diehard V8 fans, quickly became known for being potent in the power stakes.
Just how potent? Put it this way, the unassuming black Falcon you see here has run the quarter in 8.48 @ 165mph.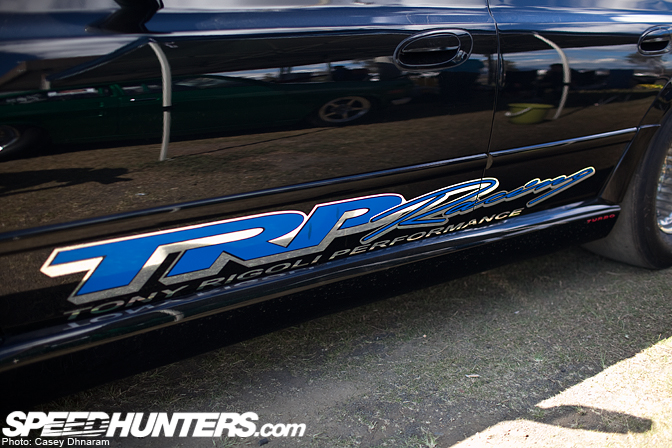 I spotted this Falcon at J21 and it was certainly worth a closer look. The Falcon was brought up to Queensland from Sydney, where it was created by TRP Racing. TRP is run by Tony and Dom Rigoli who have a reputation for building many frighteningly quick late-model drag cars. The Rigoli name will be familiar with WRX fans in both Australia and the U.S., as many of their creations have broken multiple world records. You may also remember our spotlight on their 8sec WRX wagon.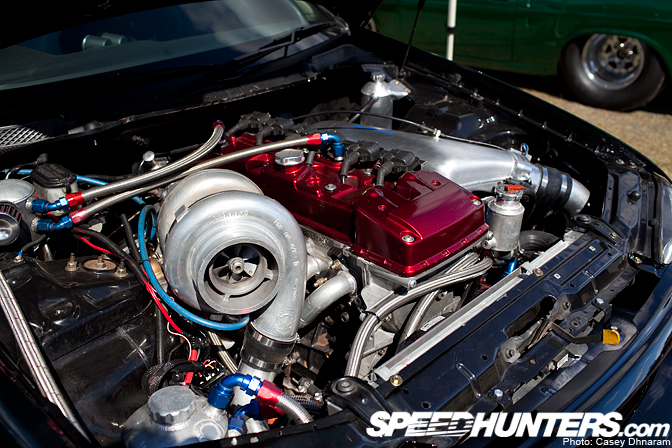 Beneath the hood, TRP have rebuilt the Ford 4.0 litre. On the far side you'll spot a Plazmaman plenum…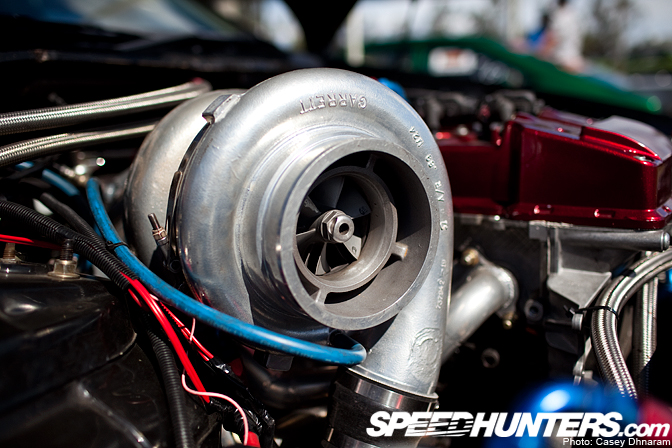 …While on the near side is the truly enormous GT47 turbo. The Falcon features a host of Australian-made products such as a Haltech ECU and Turbosmart E-Boost 2 boost controller.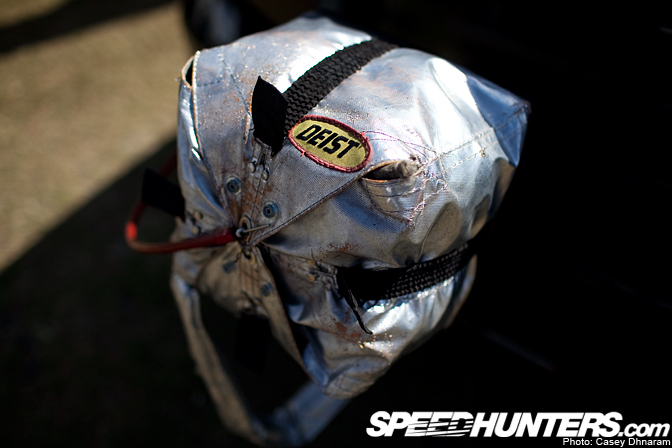 The parachute will come in handy as the Falcon also runs a healthy dose of giggle gas in addition to its diet of boost.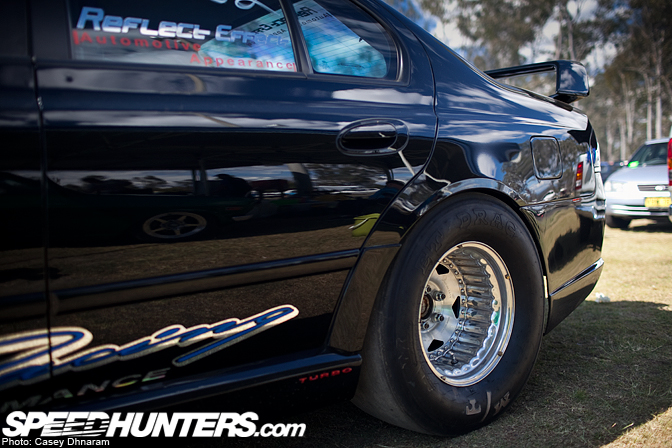 According to Performance Drive, the Falcon's rear has been converted to a 4-link, with the transmission swapped to a two-speed Powerglide.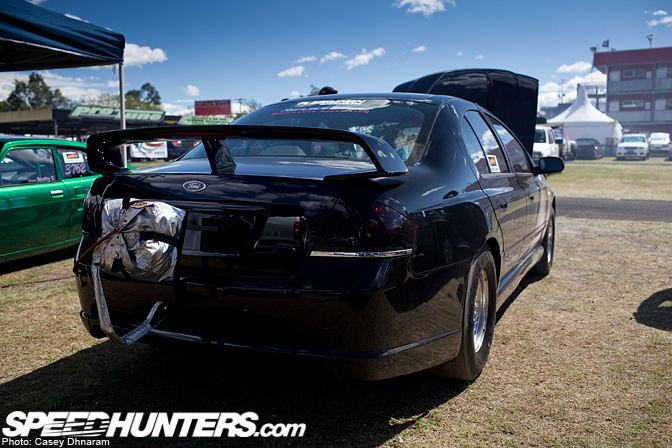 Although the team weren't able to beat their 8.48 @ 165mph pass at Jamboree (they set an 8.75 @ 161mph), they seem confident that they'll be able to go even quicker in the near future. You can see their 8.48 pass here.
With an XR6T rivalry starting to simmer in Australia, it will be interesting to see how quickly these unassuming four door sedans can go!
-Casey