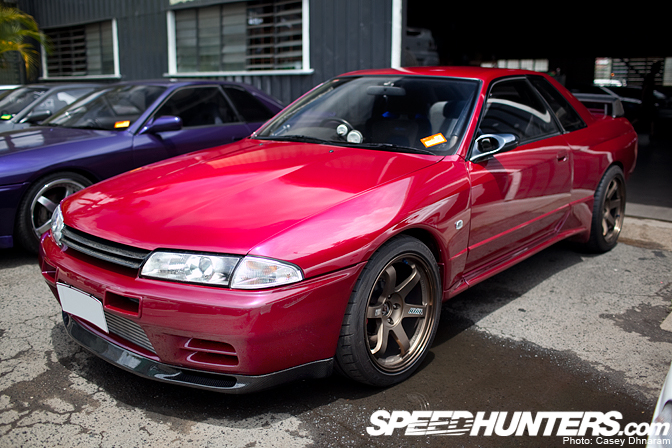 You may remember that I came across quite a few GT-Rs during my visit to Australian car builders Mercury Motorsport. And out of all of them – ranging from R32s to R35s – this one in particular deserved a closer look.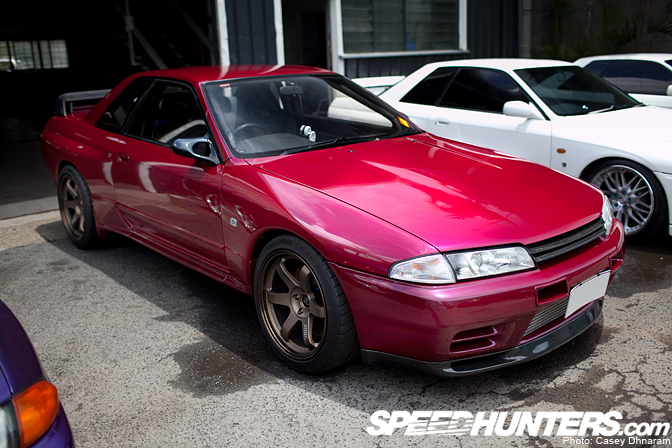 This is a gorgeous example of a cleanly modified, road registered R32 GT-R – which just so happens to produce 675hp at four wheels.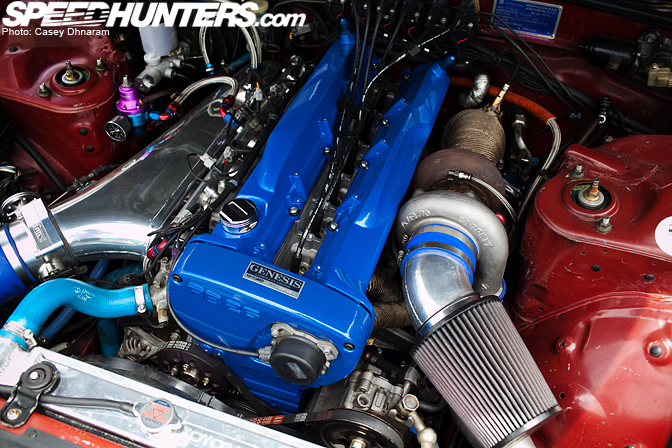 That power comes courtesy of a Tomei Genesis crate motor that is stroked to 2.8 litres and running on E85 fuel.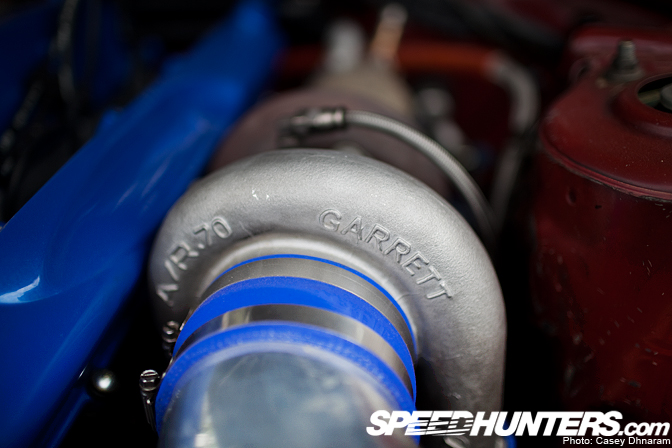 The twin turbo setup has been replaced with a single Garrett T04Z. The large snail hangs off a 6Boost manifold and is regulated by a Turbosmart Progate 50 wastegate.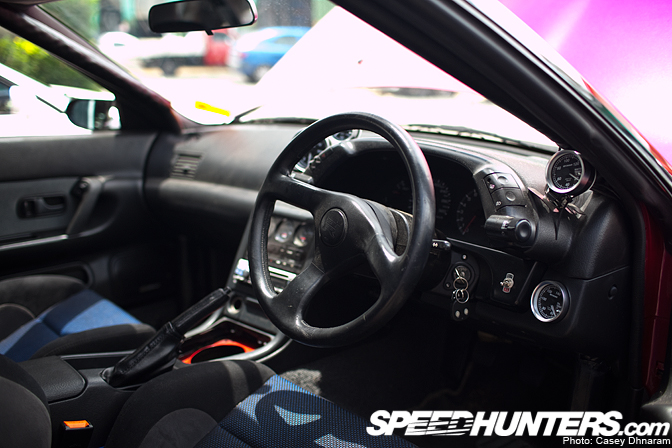 The interior has been kept quite simple, with only a few gauges surrounding the driver. As you can see the R32 had its transmission out when I shot this spotlight.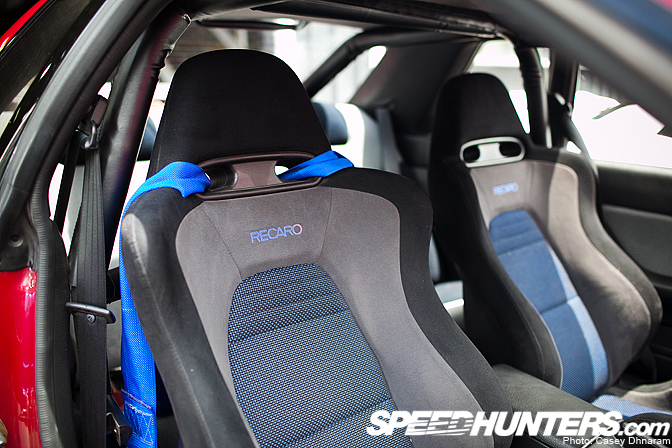 The GT-R seats have been retired with a pair of Recaro replacements. The R32 also has a half roll cage.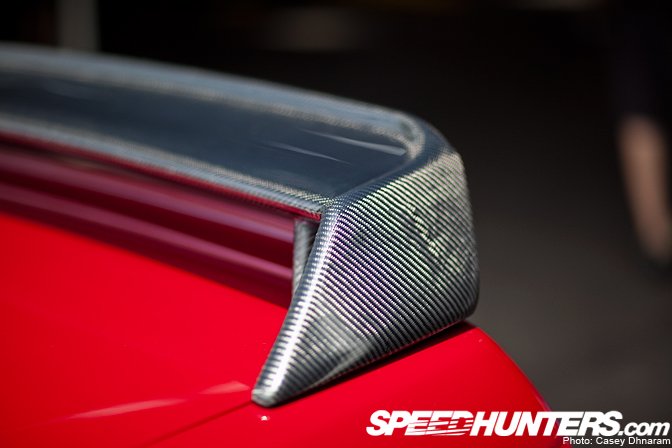 The GT-R has been resprayed in a red with pink pearl; the colour changing depending on the angle of light. Around the car are various carbon pieces, such as the rear wing…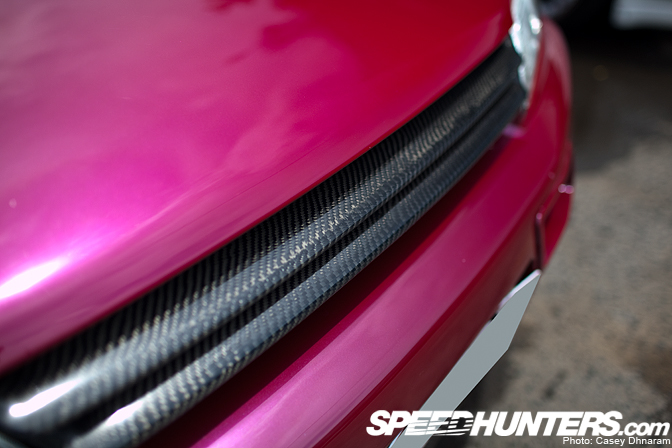 …Front grill…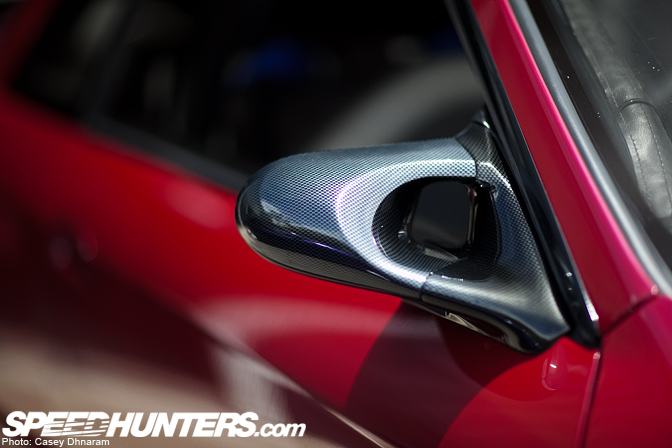 …And faux weave Ganador mirrors.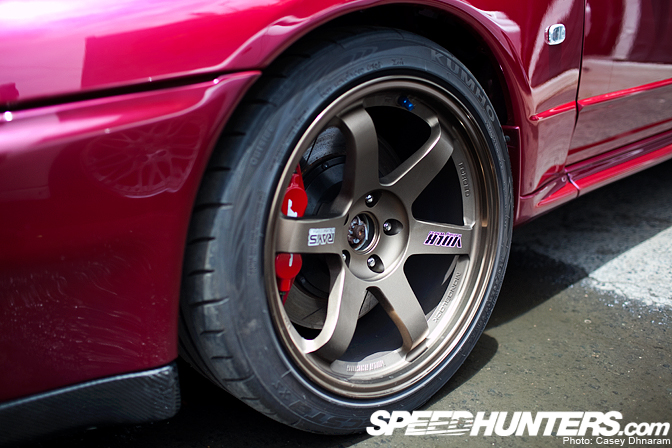 Providing some contrast to the bright bodywork are ubiquitous bronze TE37s. The brakes have also been upgraded to reign in the R32.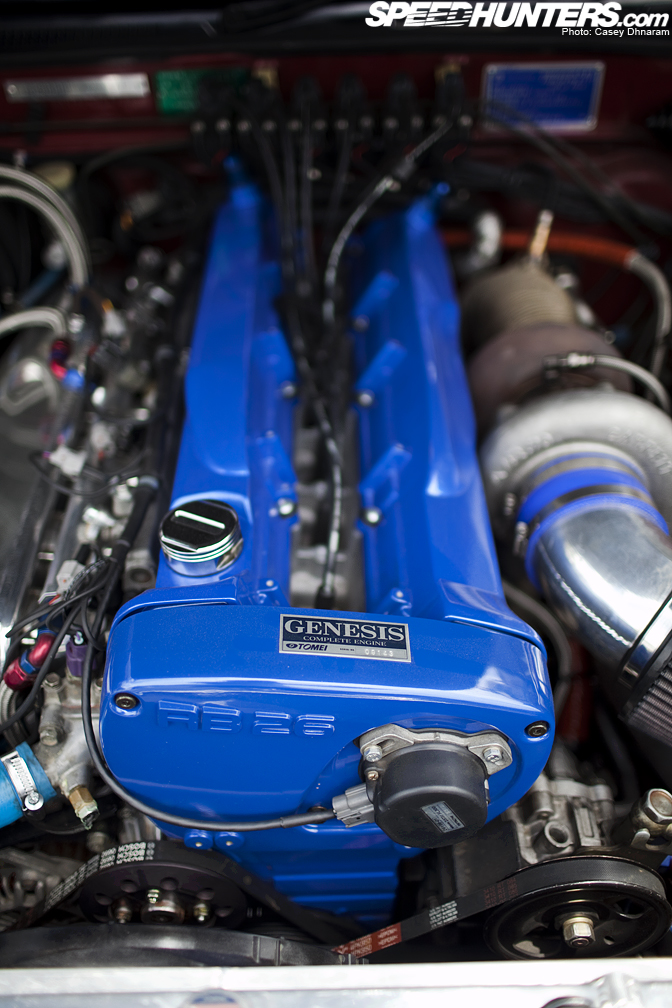 With nearly 700hp available at all four, this GT-R is certainly an impressive street car.
-Casey
Mercury Motorsport Shop Feature