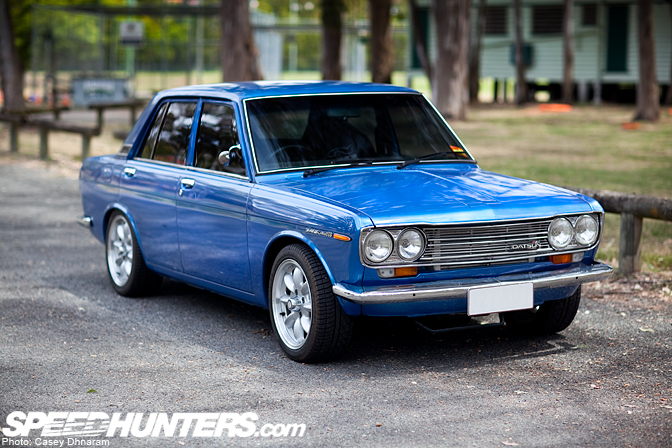 This diminutive Datsun 1600 may appear relatively stock, but looks can be deceiving. Owned by Australian Brock, it has seen a host of modifications that transform the 1600 into a rather serious street car.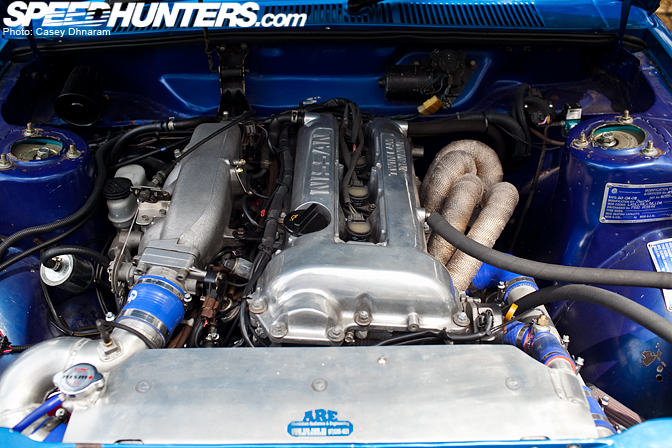 Beneath the hood you'll find a late model SR20DET conversion. Brock has fitted Stage II camshafts, valve springs, rocker arm stoppers and 740cc injectors.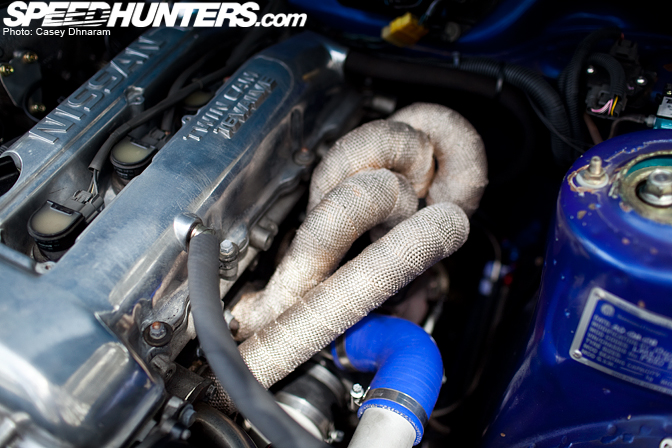 Hanging beneath this 6Boost manifold…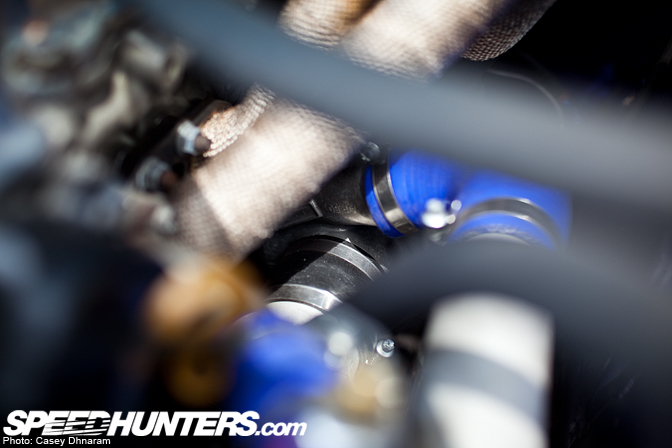 …Is a low mounted GT2871R, which helps this 1600 produce a healthy 345.2hp at the rear wheels.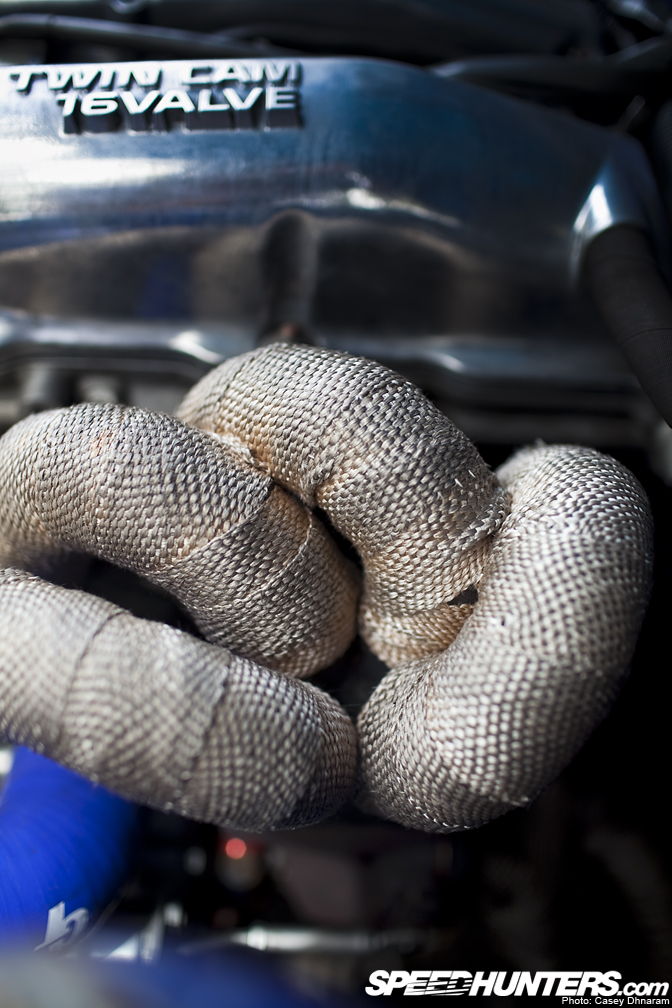 The heat-wrapped manifold leads to a 3-inch mandrel-bent exhaust.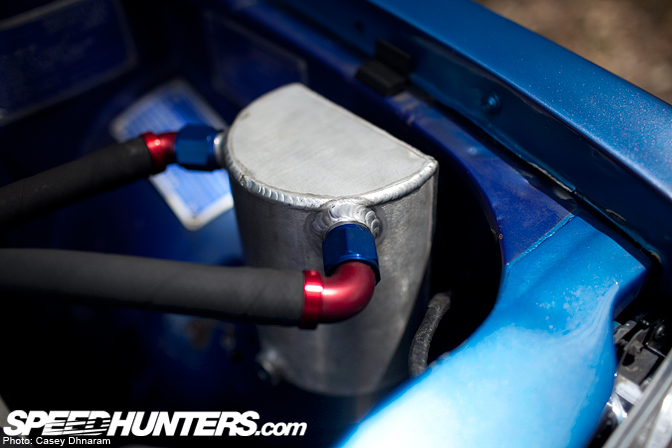 To one side of the engine bay is a custom catch can.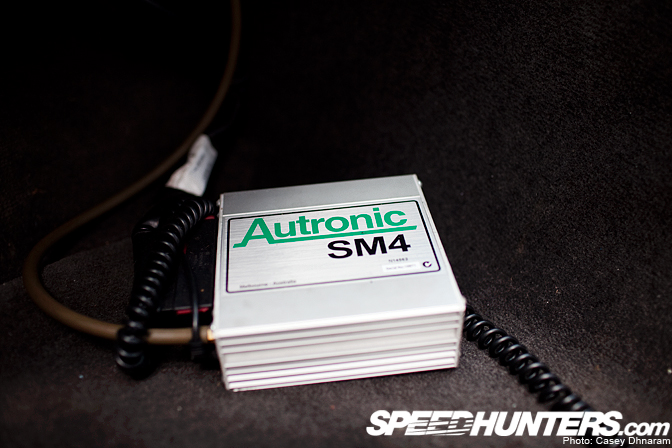 Managing the swap is an Autronic SM4 ECU, located in the passenger footwell.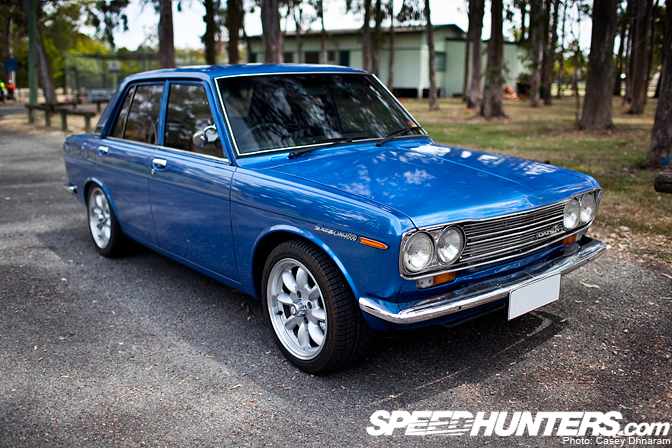 It's quite obvious that Brock has a lot of pride in his 1600's presentation. The door handles, grill and bumpers have been re-chromed, complementing the flawless blue paintwork.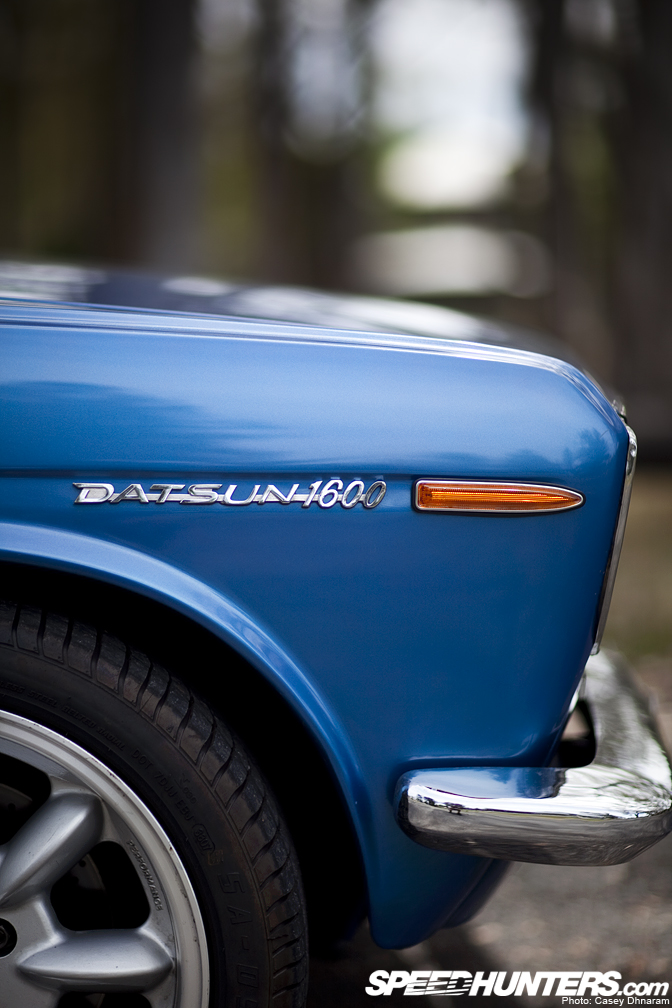 The paint is known as Ford Blueprint blue and has been mixed with a red Xyrellic pearl clear coat.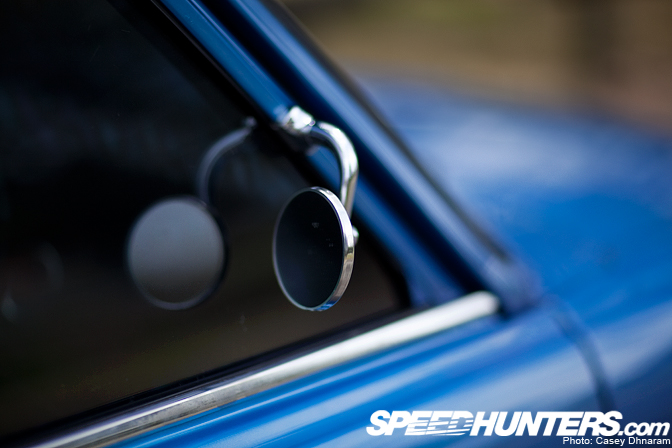 Minor things such as the rear vision mirrors have also been upgraded to ones with a little more chrome.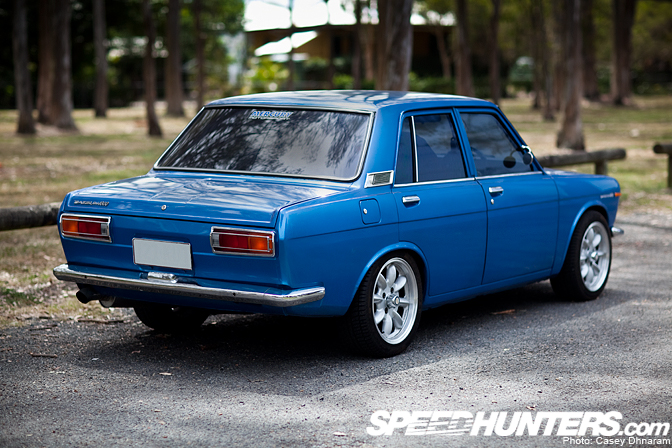 An NPC clutch and lightened flywheel have been paired with the SR20 transmission. At the rear you'll find a KAAZ two-way LSD, 240Z axles and custom 27" spline shafts.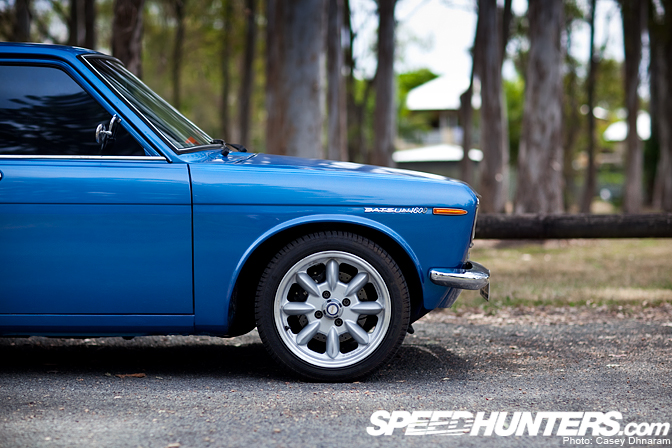 The front suspension features R31 strut coilovers with KYB shocks and springs. The brakes are from an R32 Skyline with a Datsport brake booster.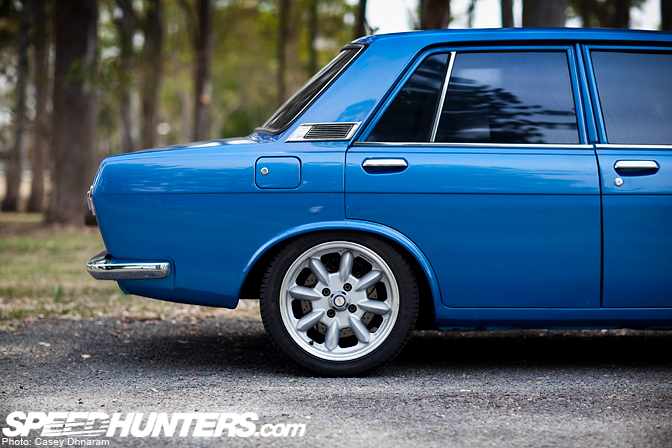 Brock chose a full set of 16" Superlites.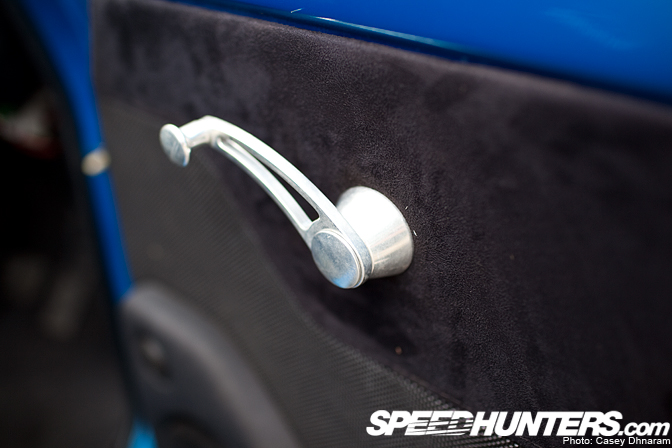 The interior has also been modified. The door cards have been retrimmed in suede and the winders swapped with polished versions.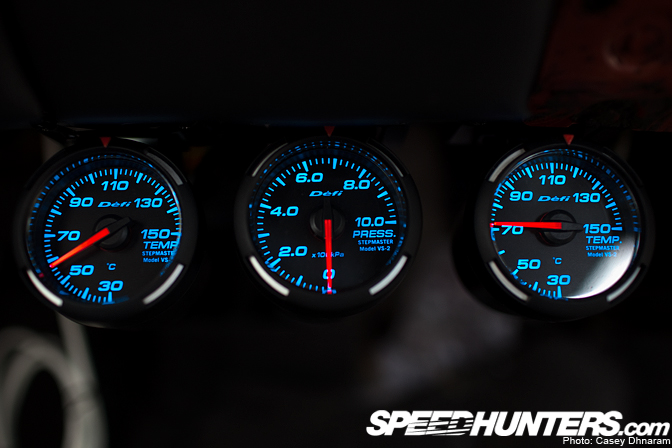 Three Defi gauges monitor water temperature, oil pressure and oil temperatures.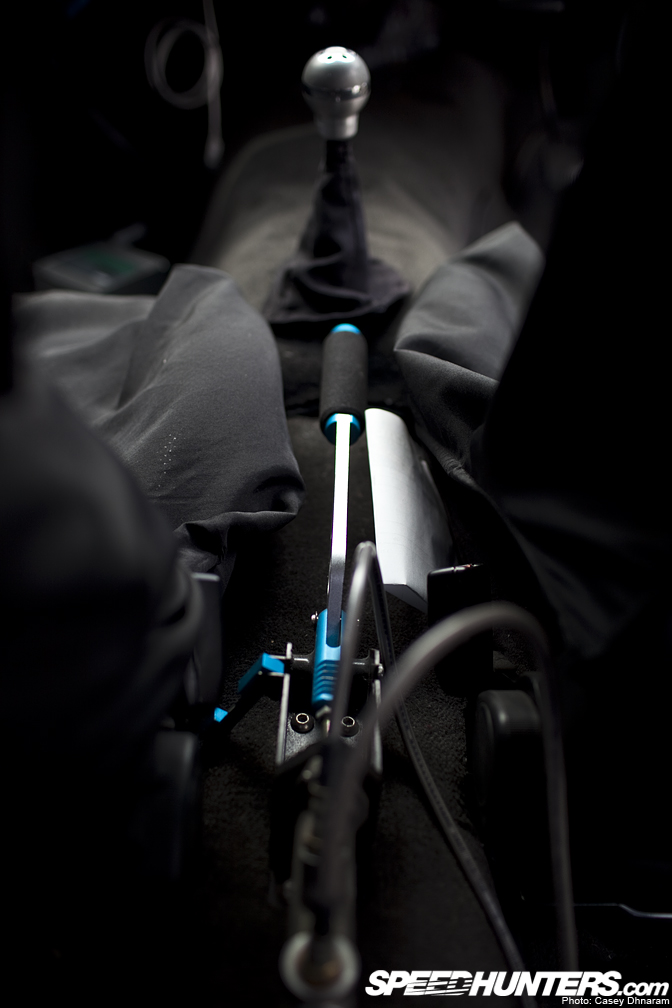 The factory handbrake was binned in favour of a hydraulic system.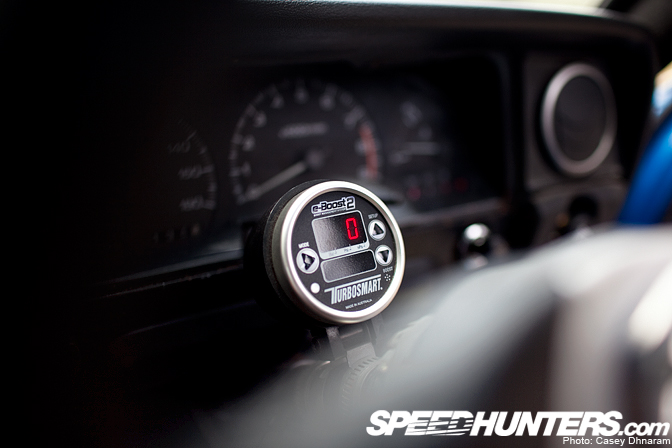 Adjustments to boost levels can be done via the Turbosmart e-Boost 2 controller.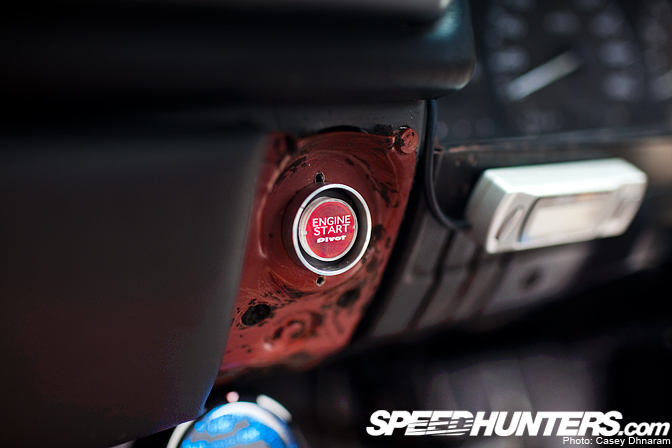 There are some small touches to be finished off, but overall Brock's built himself a rather tidy street car that mixes classic charm with late-model performance. 
-Casey