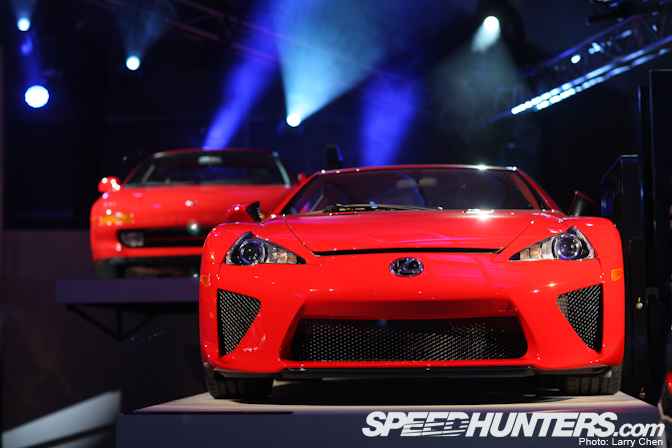 I am, by no means, new to press events. But to this day, I still find them to be a strange affair with an almost fantasy-like quality. Back in August, I had the opportunity to attend the North American debut of Pagani's newest car, the Huayra. It was rather posh event filled with free flowing champagne, fruit infused sparkling water and exquisite hors d'oeuvres whose names I'll never be able to pronounce. And in those few hours, I was in the fantasy land created by Mr. Pagani himself –and it was magnificent.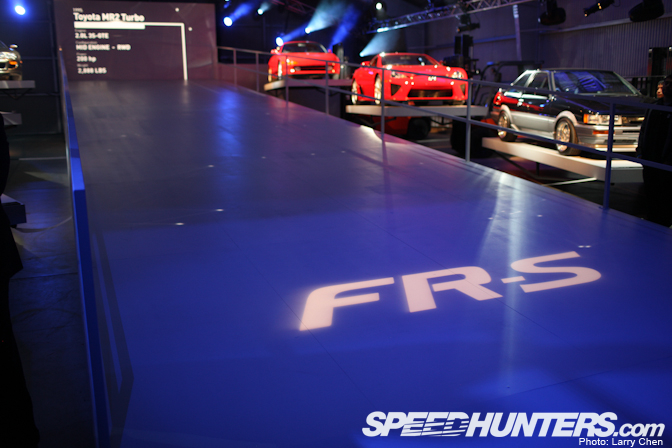 Last night, I was once again whisked away to a land that was, in no way, a representation of real life. Because if real life consists of drool-worthy Toyotas bathed in blue, violet and red lights, then I'm definitely missing out on something here. One thing is for sure, Scion knows how to put on a show.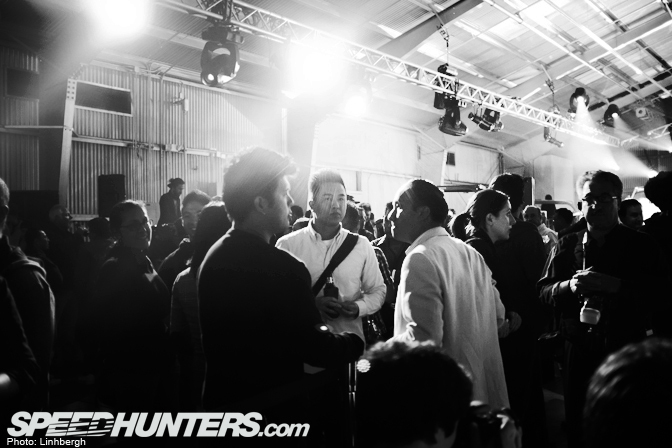 Fellow Speedhunters Charles, Larry and I were in attendance to cover the debut of the highly anticipated production FR-S.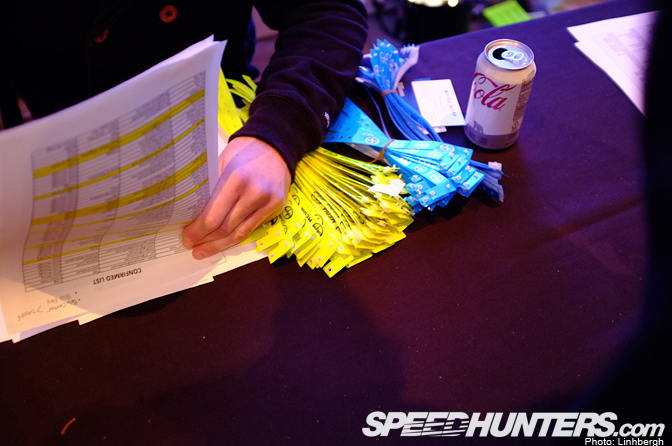 As the event was invite-only, the first thing to do was check-in. Slight nervousness always wafts over me as I wait for the man behind the desks to find my name on the list. Did I apply for my name on the list correctly? What if my name isn't on the list?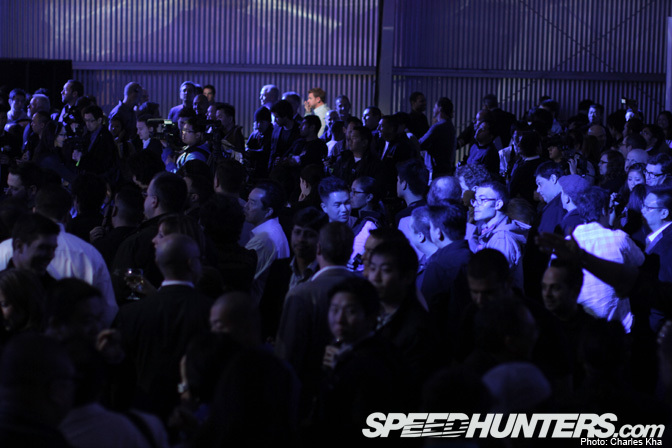 After the usual questions of "How do you spell your last name again?"  and "How many Hs are in your first name?", my name was found and I was admitted in. Inside I was joined by a who's who of the So-Cal car scene.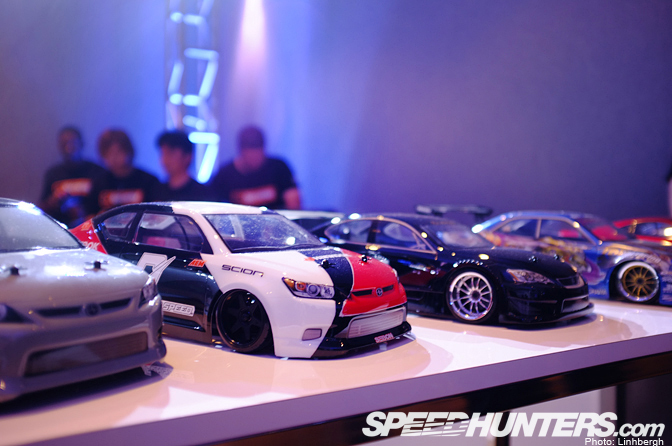 The venue was split into two rooms, with the first filled with a drift RC track put on by HPI Racing, video game consoles and two cars on display. I even spotted Fredric Aasbo's Team Need for Speed Scion tC in RC form. Cool!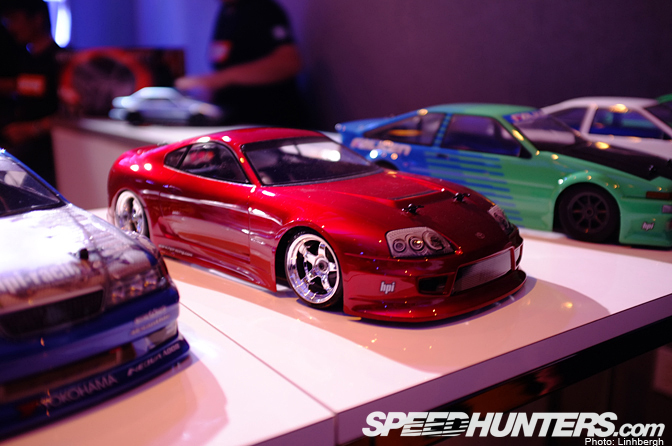 I also found this wide bodied, mega slammed Mark IV Supra.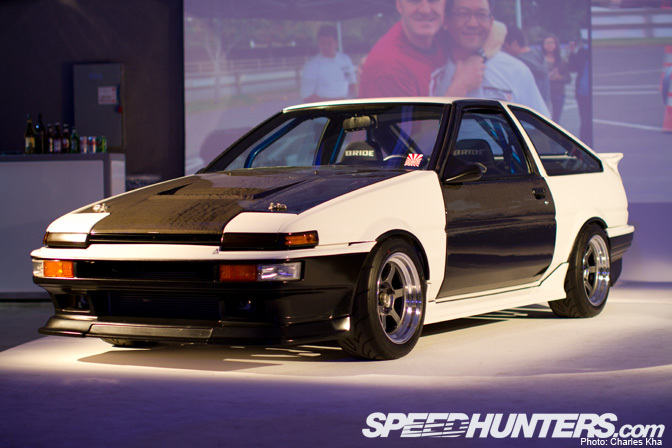 One of the two cars on display in this first room was this white Trueno. It's owned by ex-JTuned Editor, Brandon Leung, who now heads up BOWLS LA.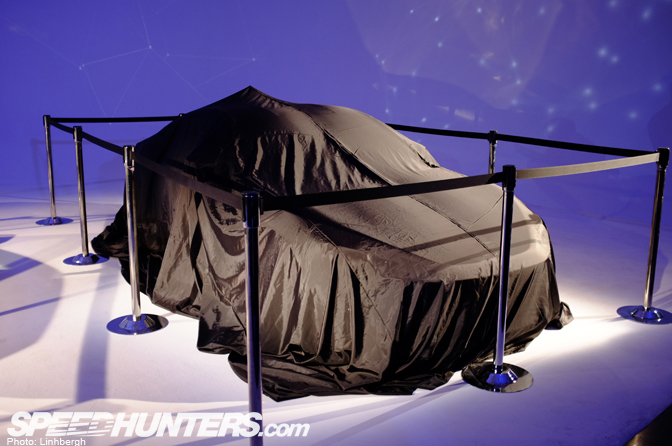 Next to the Trueno was this covered car, which turned out to be the GReddy tweaked FR-S. Charles has taken the liberty to look at the car closer, which you can check out here.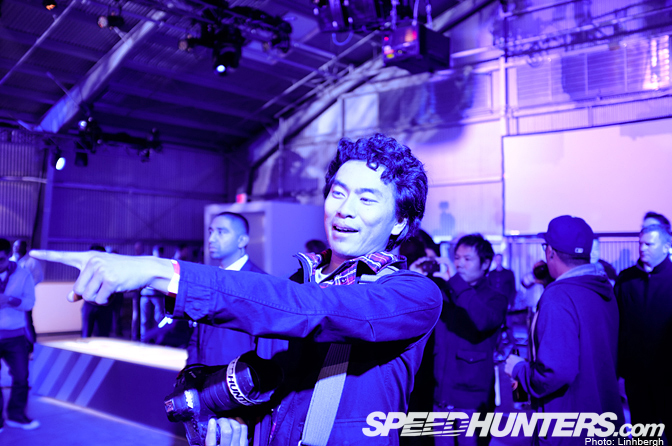 Larry and I arrived together, but as is the case with any event, he grabbed his camera and instantly disappeared.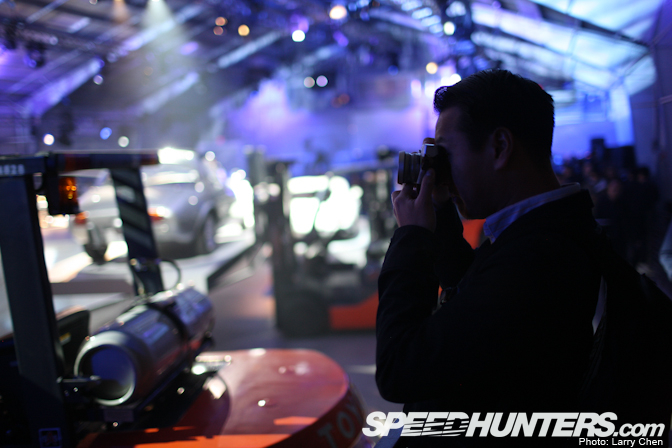 I left my big honker of a camera at home for the evening and opted to bring a newer light capturing acquisition instead. The new camera proved its worth and was rather robust in the dim Scion environment.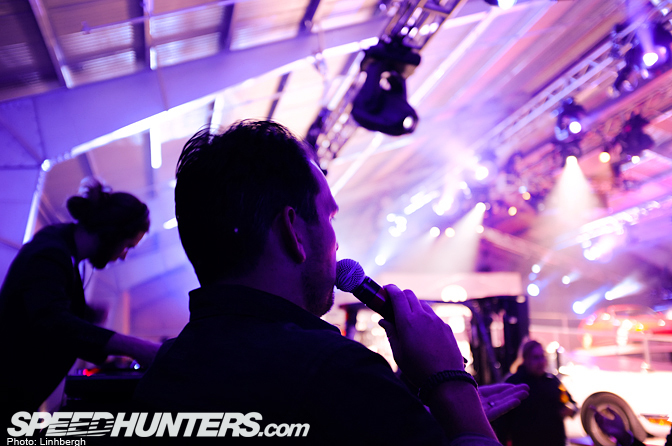 Familiar faces could be found throughout the two giant rooms. The "Voice of Formula D", Jarod DeAnda, was the MC for the evening. I was hoping he would scream "SENNDDD ITT!!" when the FR-S was unveiled but alas, it didn't happen.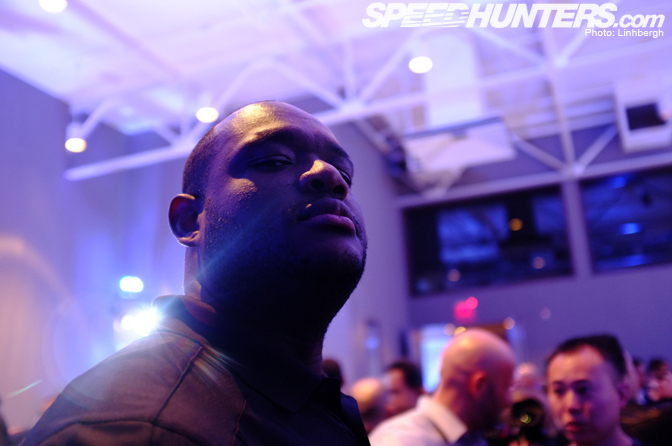 Another familiar face from the Formula D grid is Jonathan Bradford, the Falken Drift Team manager. Earlier in the year I was his understudy at an FD weekend to see what his job entails. You can read up on what JBrad does here.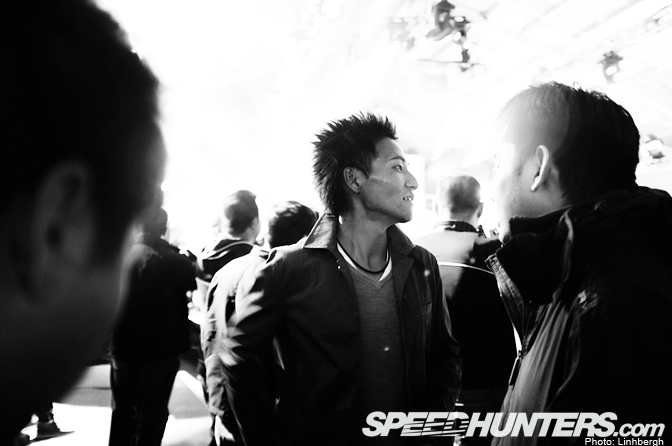 I was somewhat surprised to see the 2011 Formula D Champion, Daijiro Yoshihara, at a Scion event…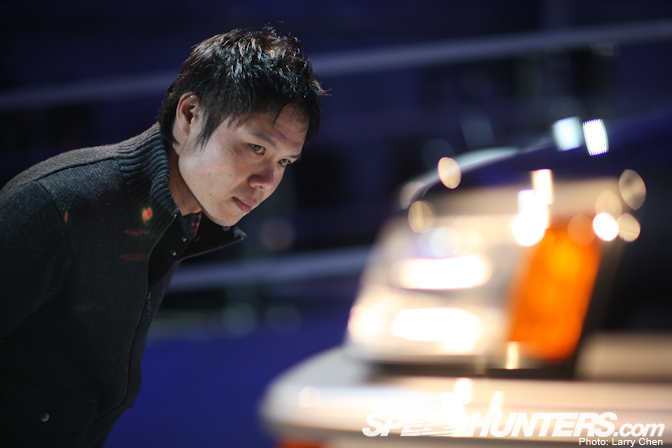 Formula D driver, Toshiki Yoshioka, was also in attendance…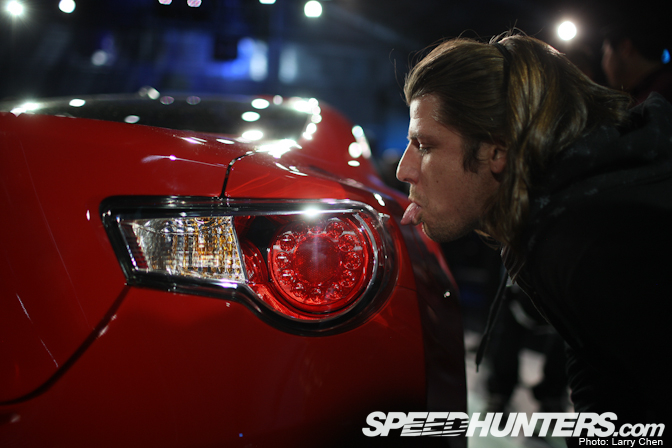 …As well as die-hard 86 fanatics, John Russakoff and Taka Aono.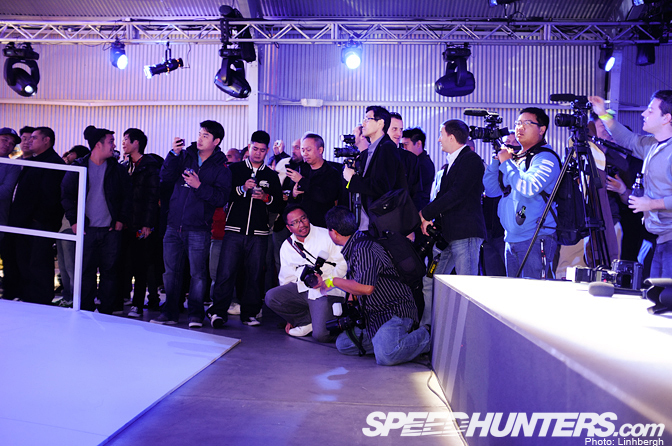 Seeing how this was a press event, there was no shortage of journalists, photographers and videographers.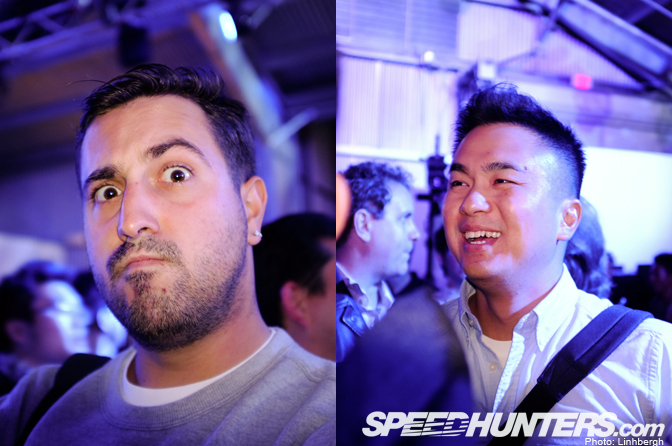 It was nice to see some of the Source Interlink guys like photographer, Nate Hassler and Super Street's Editor-in-Chief, Jonathan Wong.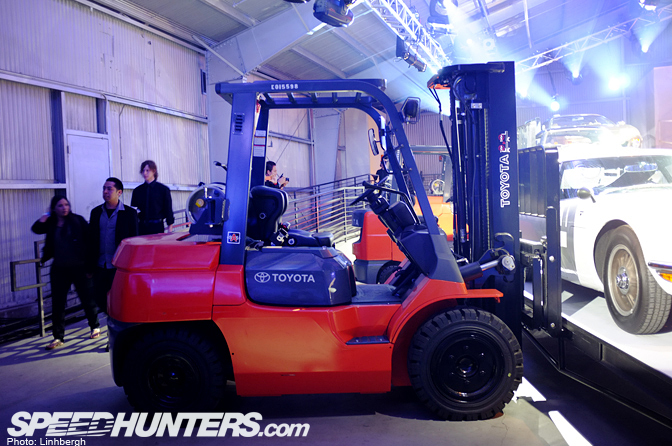 The second room, known as the hangar, was where the FR-S was to be officially unveiled. Scion put up an amazing display of cars to flank the main stage.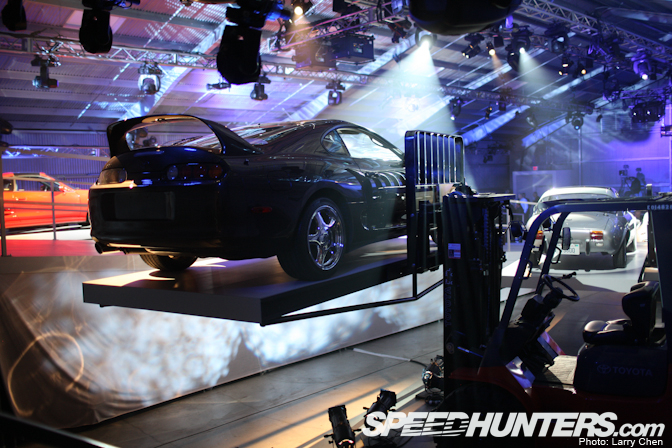 They employed six Toyota fork lifts to hoist up iconic sports cars.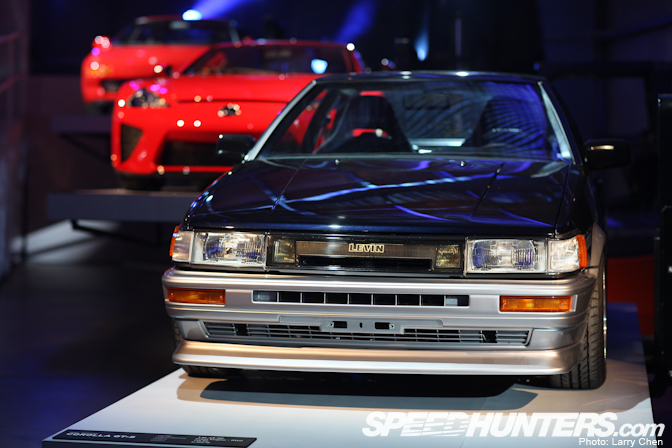 On the right side of the room was a very clean modified Levin coupe, a Lexus LFA and a second gen MR-2.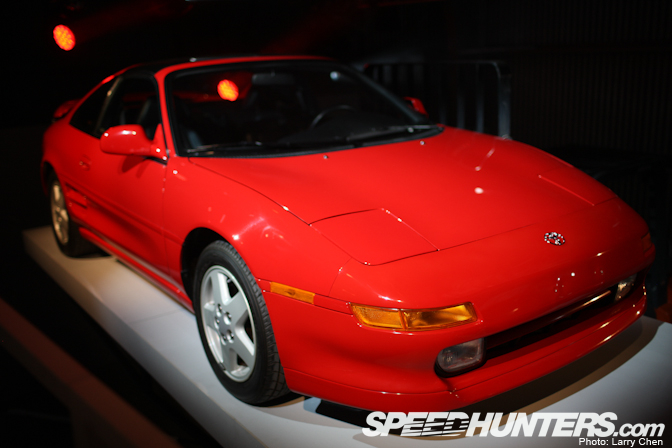 I don't think I've ever seen such an immaculate SW20 before…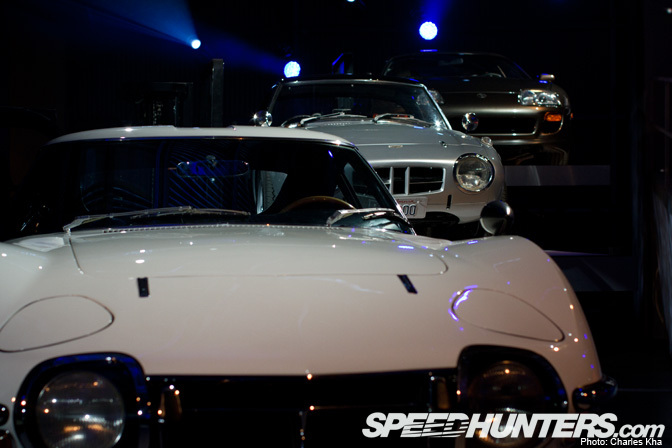 Lining the left side of the room was, in my opinion, a line-up of even more desirable cars.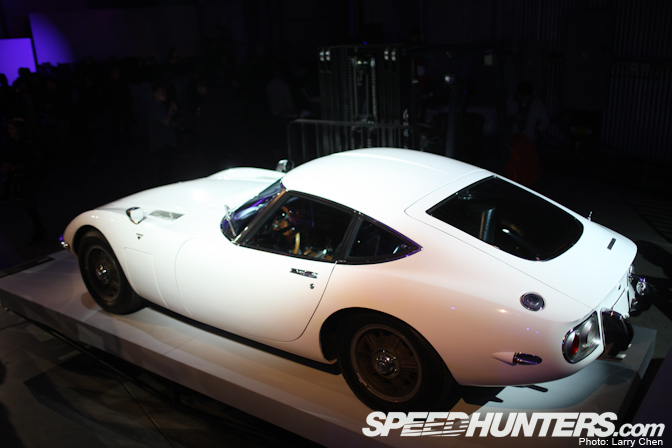 The first car on display was a rare Toyota 2000GT…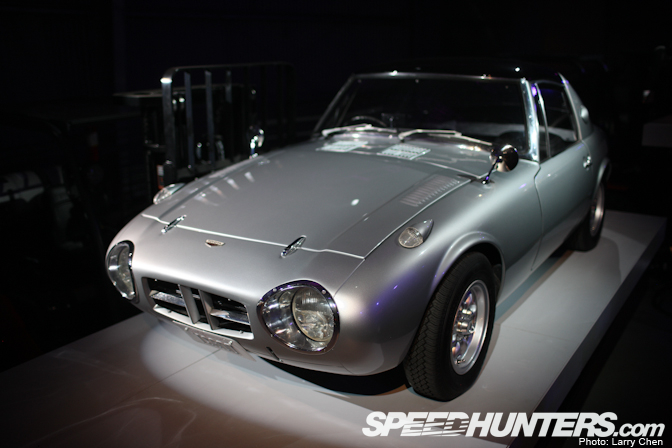 …Followed by a Toyota Sports 800. Apparently the FR-S was influenced by the styling of the 2000GT, the flat boxer engine of the Sports 800, and the put-a-smile-on-your-face driving dynamics of the original AE86.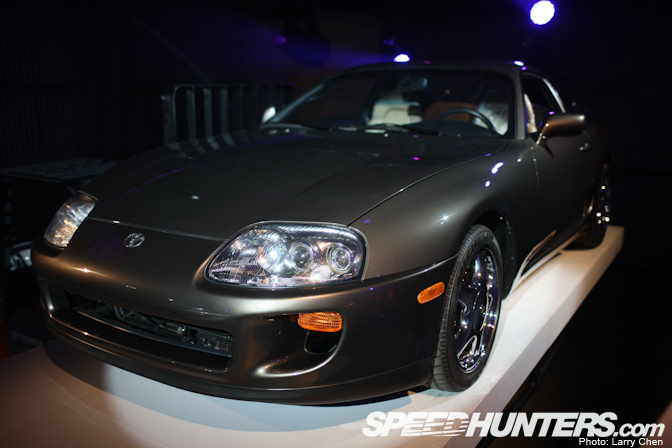 Hidden down the back was this mint Toyota Supra. Finding an example in this condition has already become a rare occurrence.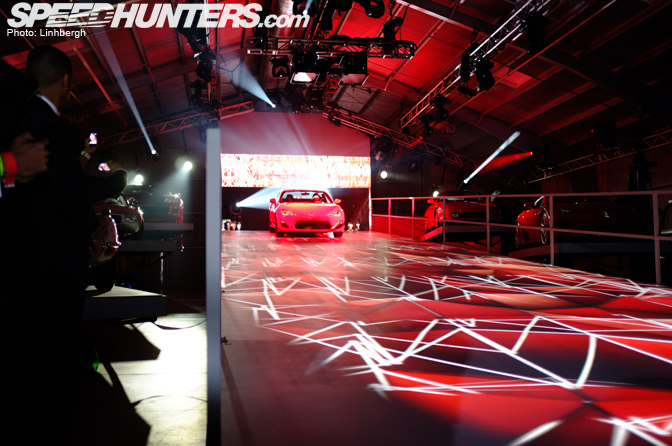 Jack Hollis, the vice president of Scion, gave a few words before the unveiling of the highly anticipated production car.
So with some pomp, circumstance and a touch of dubstep…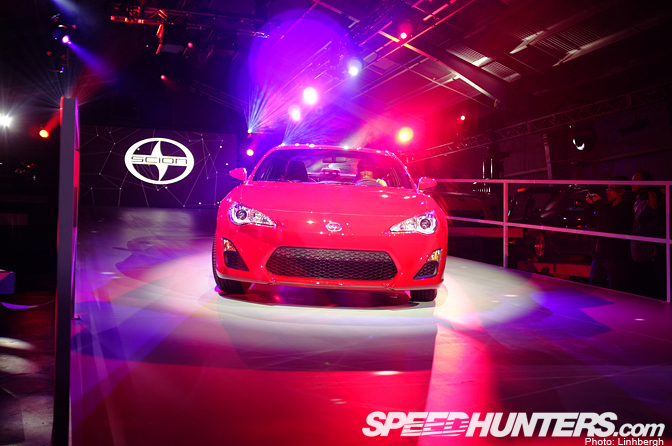 ..the production version of the FR-S was finally revealed.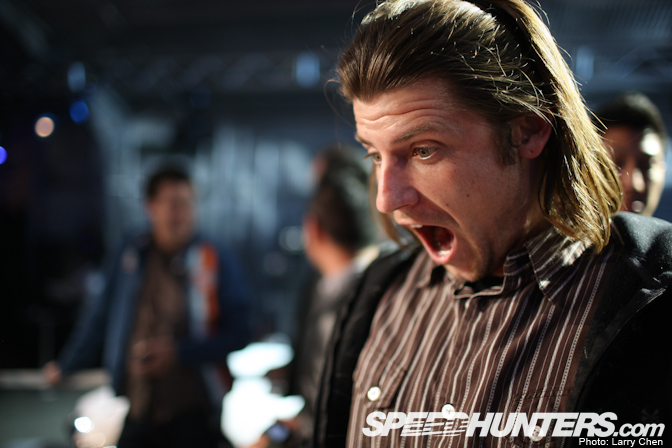 If Jon Russakoff's reaction is any indication of how the car will be received, then Scion have a hit on their hands.
Of course, with so many professional drifters in the audience, there was one question that was continuously being bantered around: how well does it drift? 
-Linhbergh