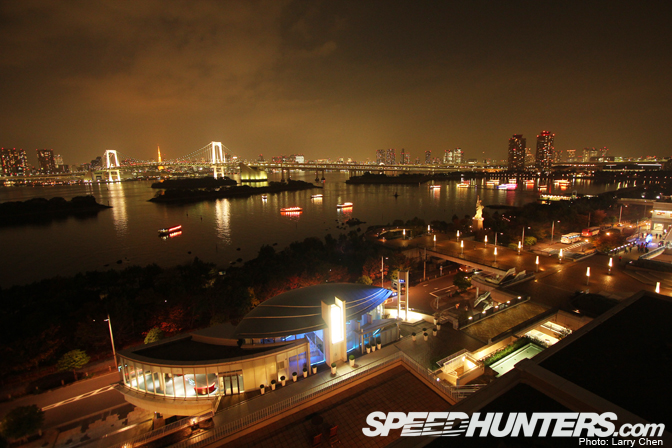 There are a few things you could do in 30 hours. You could complete a 5000 piece puzzle of "the last supper" or in my case, you could visit the land of the rising sun. Scion wanted to give a few members of the media (twelve to be exact) a sneak preview of their up and coming sports coupe, and I was lucky enough to be one of them. They also brought along Ken Gushi, a Scion Racing pro drifter.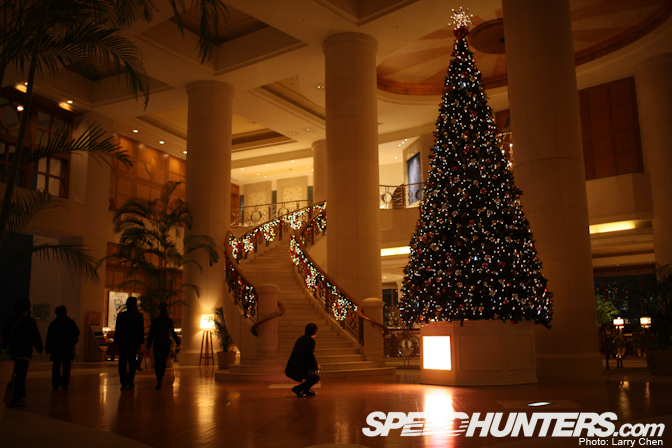 This is my fourth time to Japan. I've always gone in the winter time so I am used to seeing holiday decorations everywhere. I like how the Japanese have adopted certain holidays from Western culture. I mean, what Christmas is complete without a Christmas tree?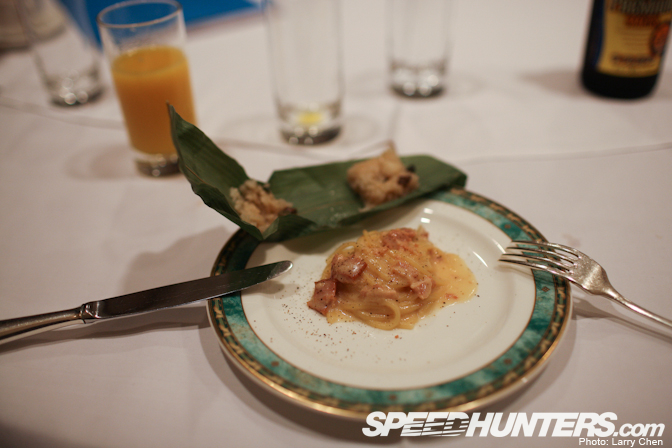 Hour 2: We settled into our hotel in Tokyo and met up with the other journalists for a quick dinner. I tried to get my fix of Japanese food, but Italian food with a Japanese twist was too hard to resist.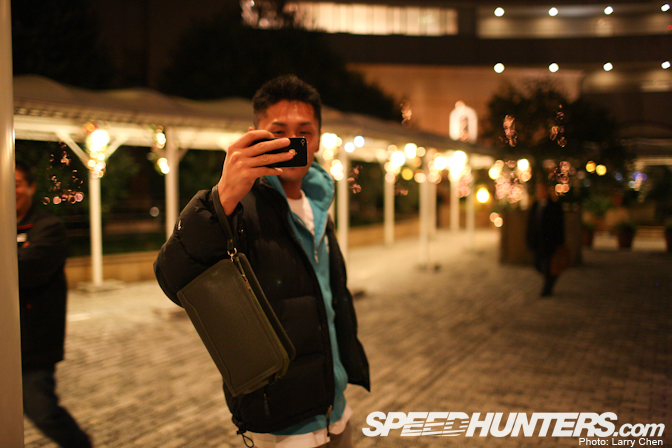 Hour 3: This must be what it's like to be stalked all the time. Ken, who was looking very fashionable with his man-clutch, decided to turn the tables and shoot me wherever we went.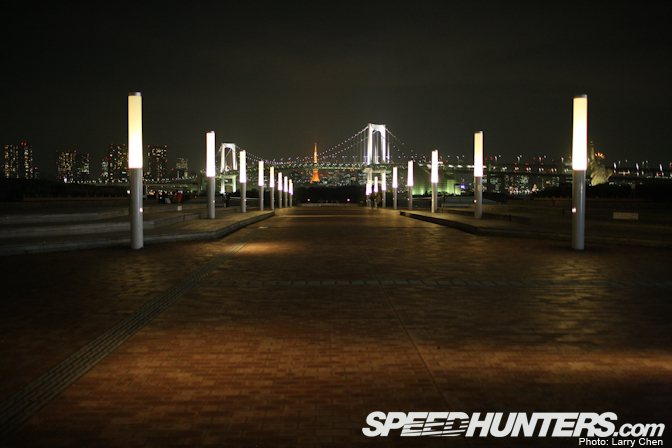 After dinner we decided to do some exploring to make the most of our short trip. In the distance is the Rainbow Bridge, which was more of a parking lot than anything else. The traffic did not die down til much later in the night. Behind the bridge is Tokyo Tower.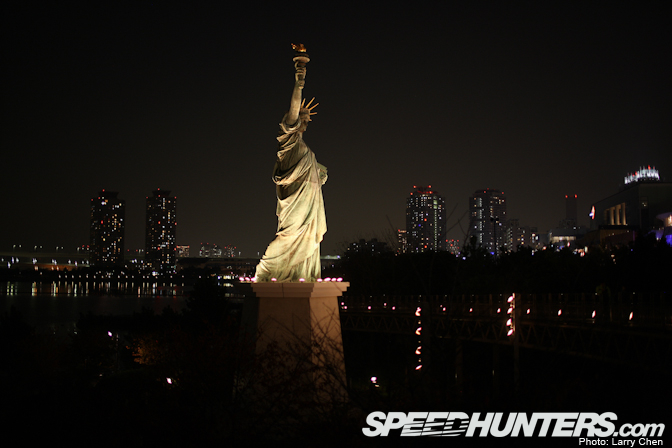 Right on the water was a miniature Statue of Liberty. It certainly reminded me of New York considering how chilly it was.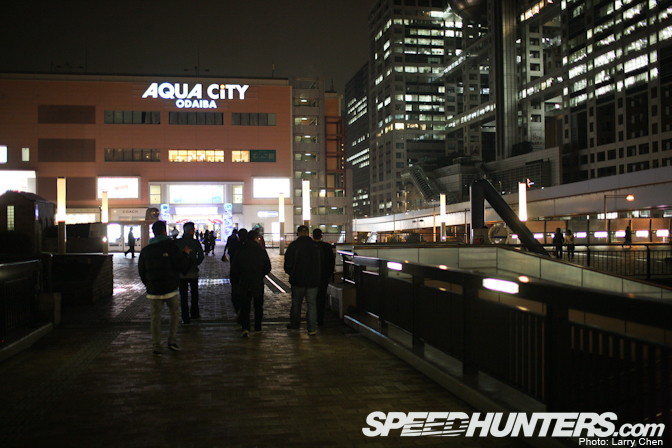 We spotted a mall within walking distance, so we went for a leisurely stroll.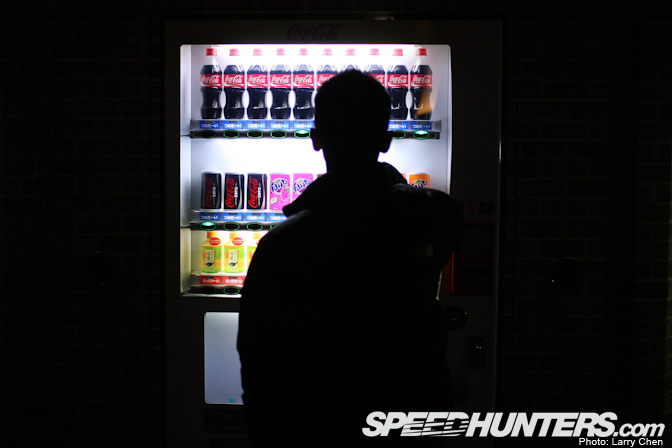 We had to make an obligatory stop at a vending machine. This one in particular did not yell at you when you bought something from it. I was a bit disappointed.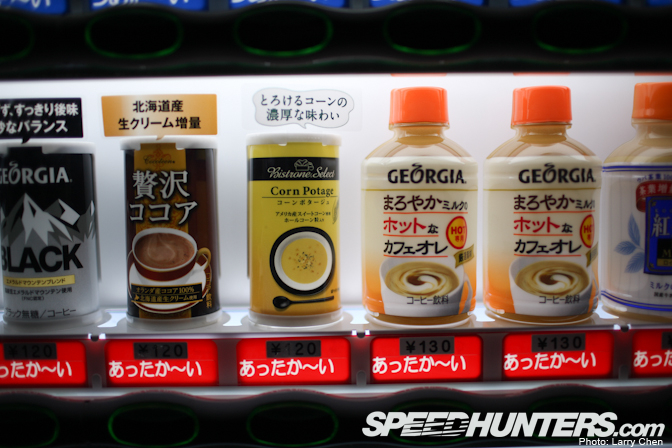 I was told to try the Corn Potage. However the thought of bits of corn in a creamy drink turned me off.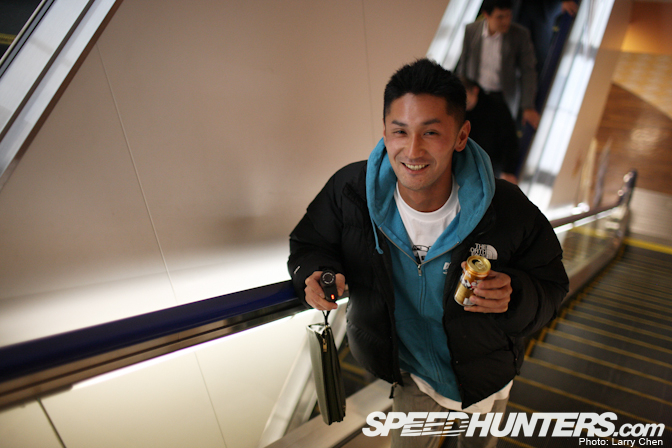 The drifter of the group decided to get some coffee. He also recorded me on video while I shot photos of him.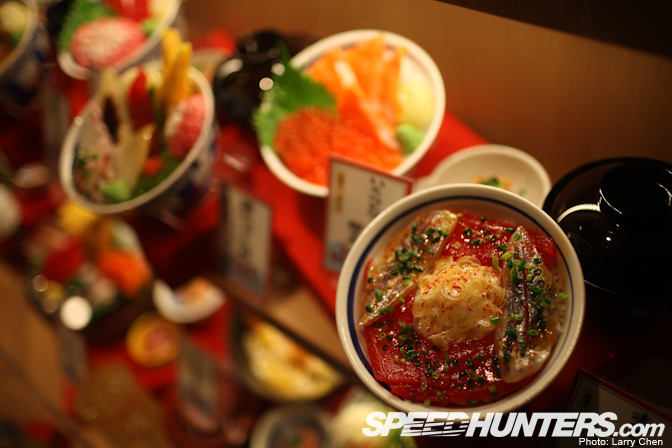 I love the fake food displays. It made me want to eat dinner again.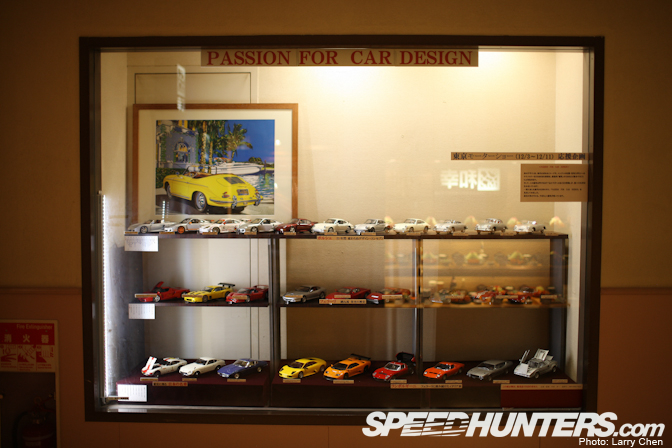 I thought this was an interesting, but out of place, display of diecast cars.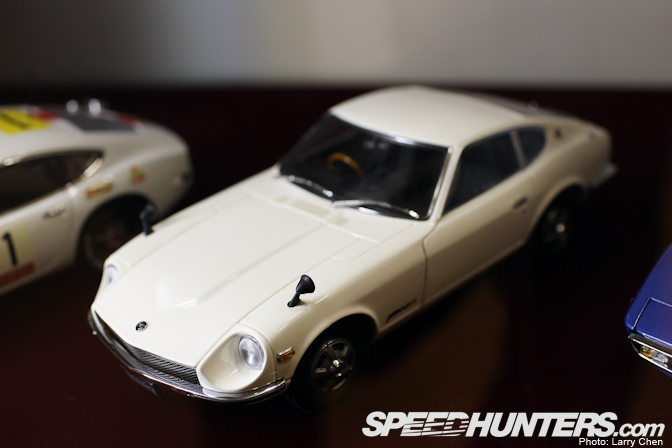 My favorite car. If only my 240Z was this clean, and this JDM.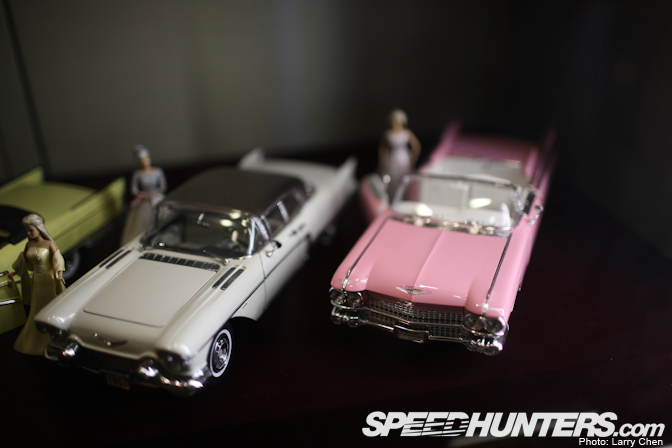 They sure did have a wide assortment of vehicles.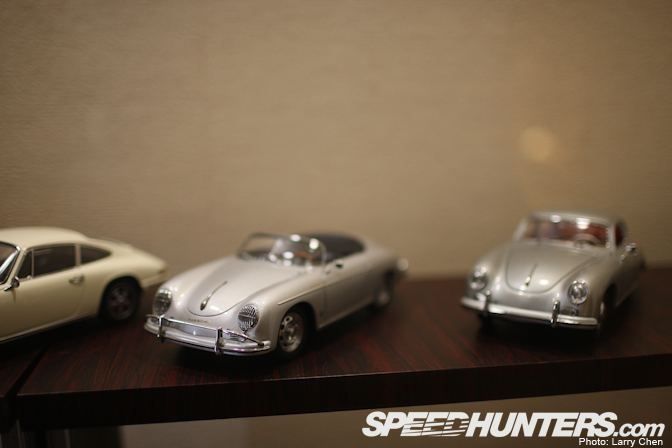 There were even some that our very own Rod Chong would drool over.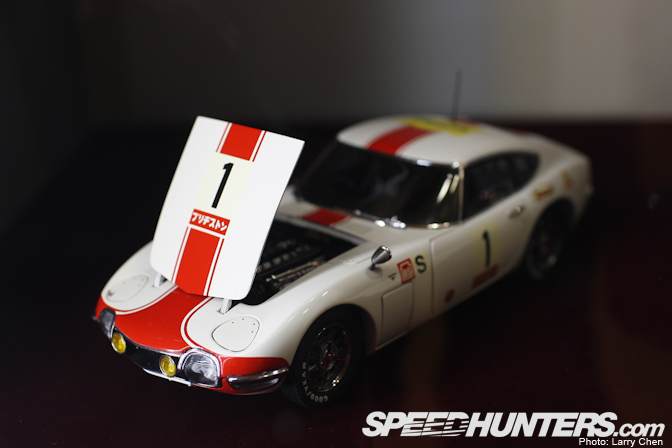 I would love to see an FR-S with this kind of livery.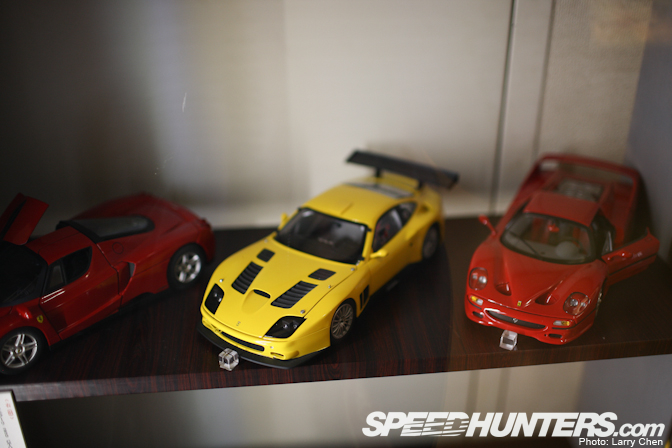 No diecast collection would be complete without a few Ferraris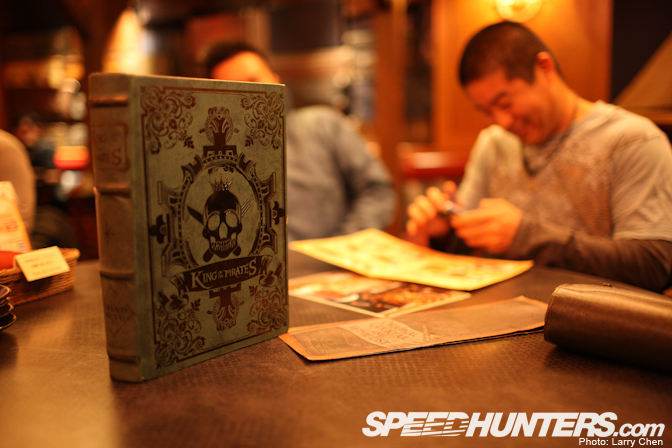 Hour 3.5: As we walked along we came across this place that piqued our interest.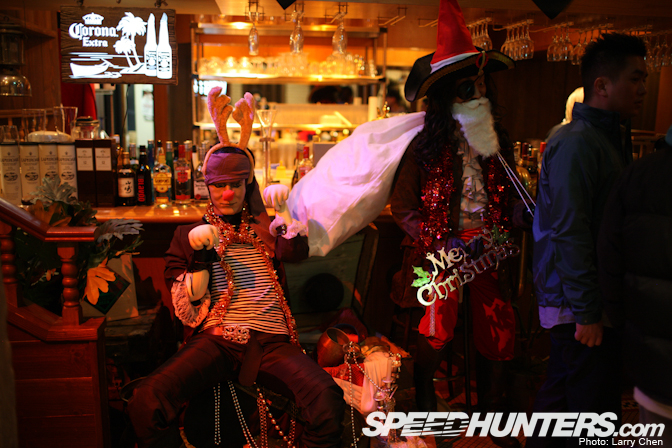 I've never been to a pirate themed restaurant.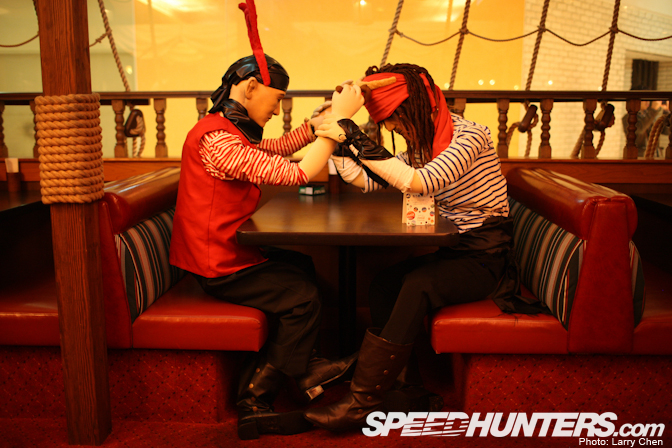 We had some snacks and headed back to the hotel. Our day would start in the morning at 7am sharp.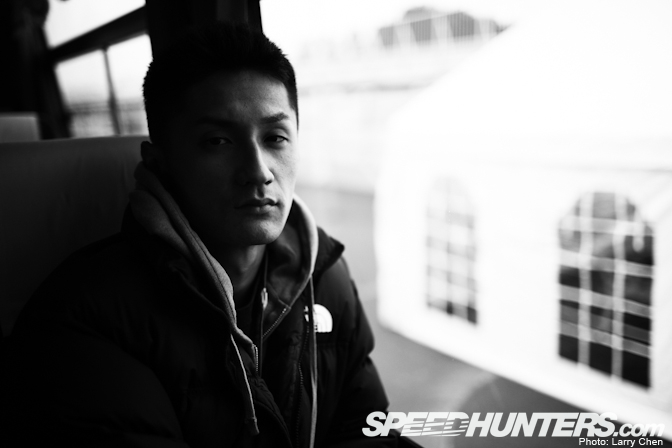 Ken learned how to drift way before he had his driver's license. He also tasted champagne on the podium before he was of legal drinking age. I sort of consider him as a real life Takumi.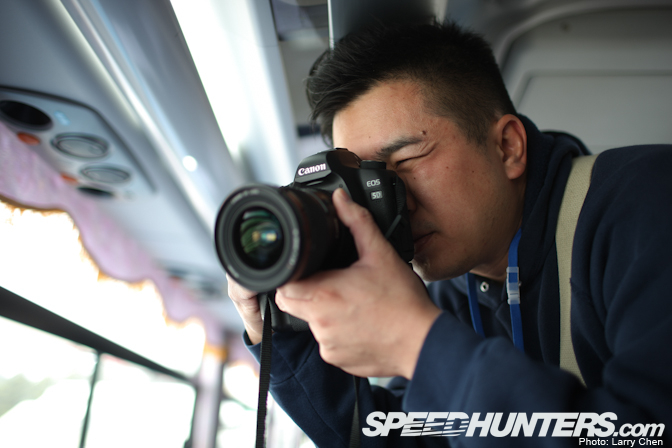 One of the members of the media on this exclusive trip was Jonathan Wong, editor of Super Street Magazine. He got to ride with Ken in the rain. I was going to get a ride too, but I was afraid my afro would block Ken's vision and cause a crash.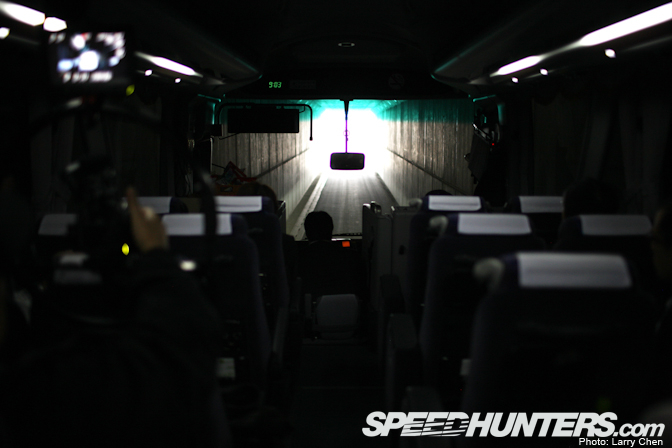 Hour 14: After riding in a tour bus for an hour we arrived at Sodegaura Forest Raceway.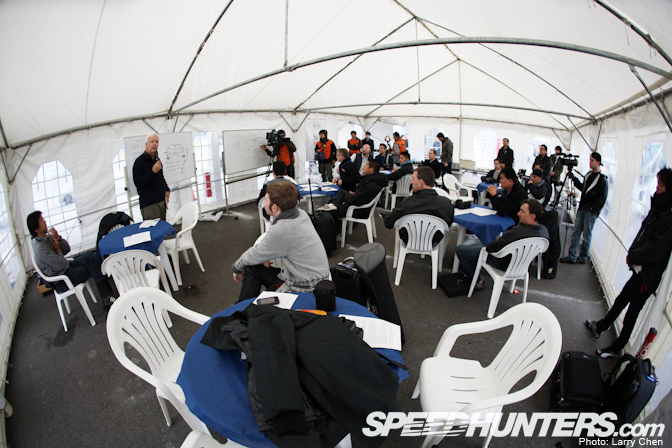 We gathered in a tent as we were given the day's schedule…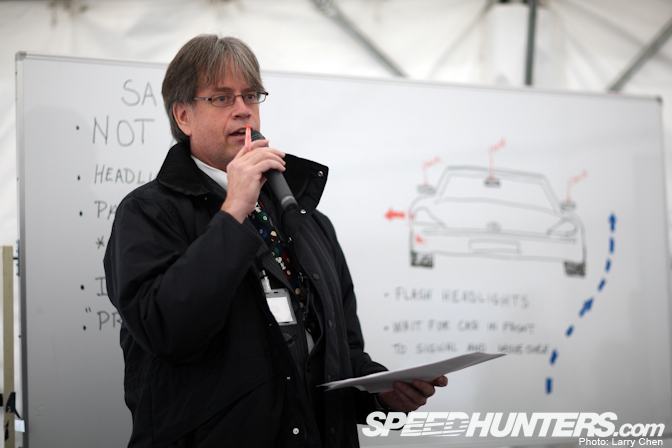 …as well as safety information and overtaking etiquette.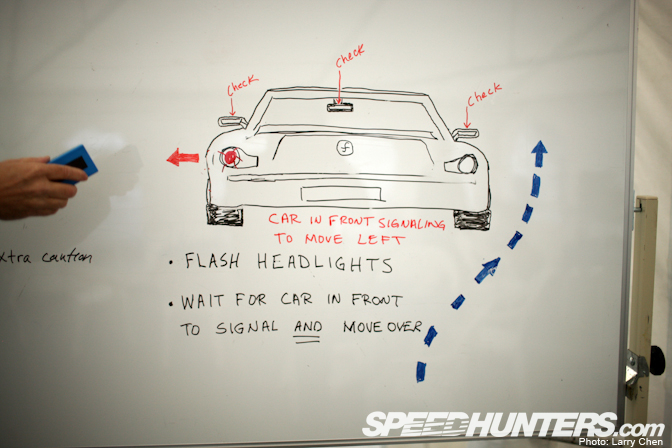 The prototypes we would be driving are hand made (and thus very expensive), so we were all extra careful to follow the rules.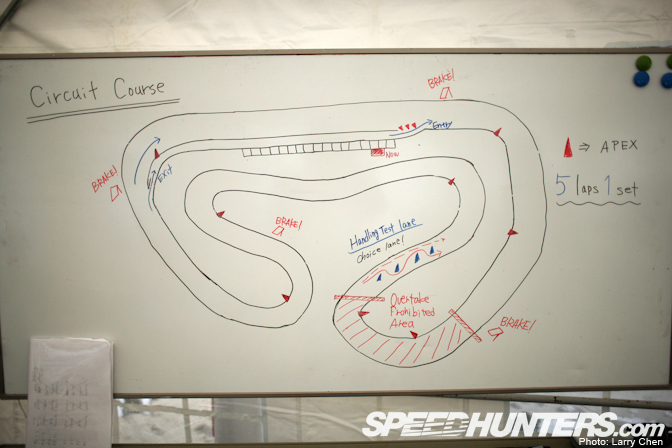 The 2.4 kilometre course is like something out of a video game. There are 14 turns in total. Apparently, they host quite a few club races and track days.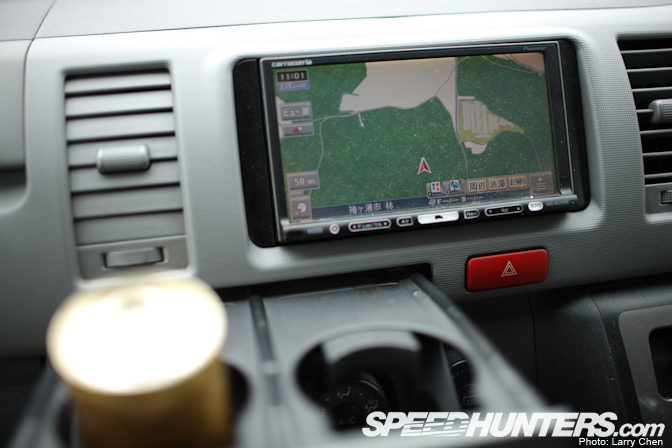 According to this Japanese GPS, this track really is in the middle of a forest.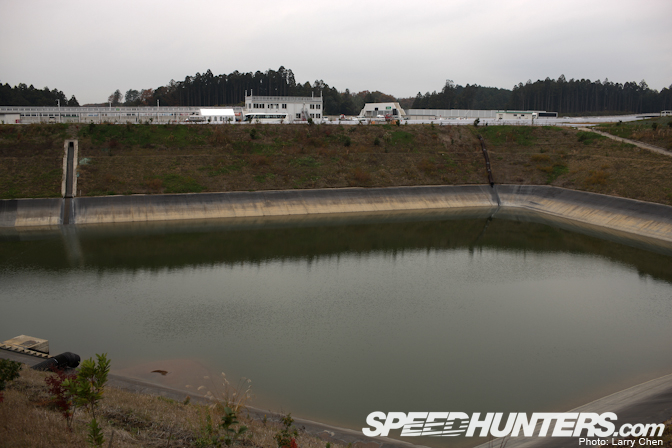 Smack in the middle of the track is a drainage system. It rains quite a bit in this area and the track gets flooded pretty easily.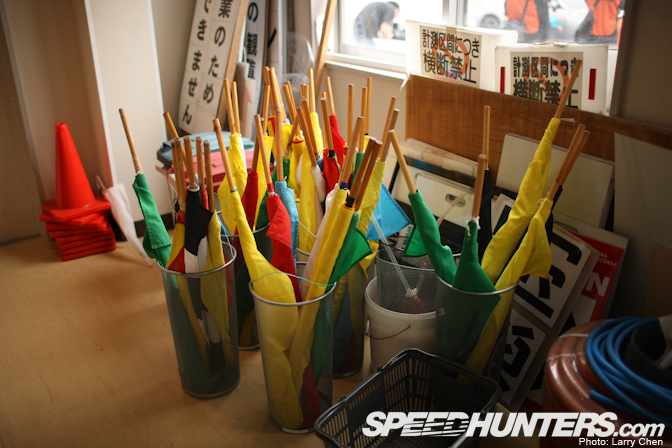 Ive never seen race flags kept so neatly.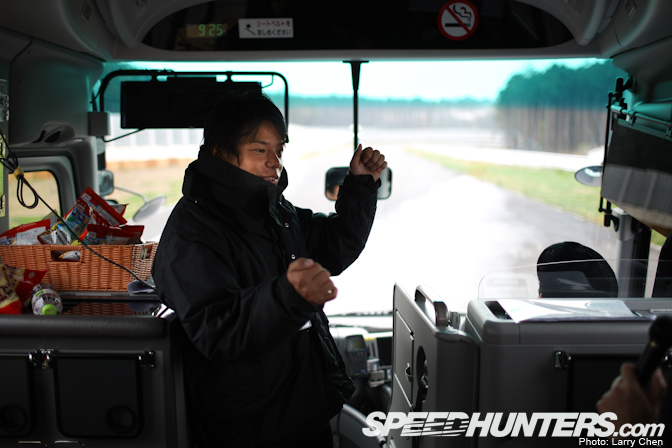 Hour 15: We all hopped on the bus for a lap, as an official track instructor tells us the tricks to getting a quick laptime on this course.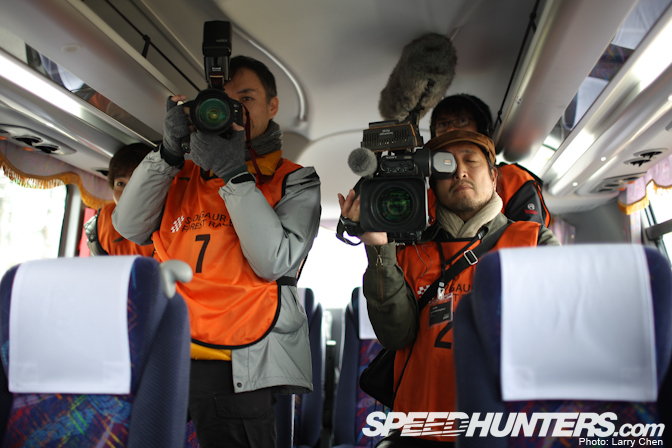 We had a Japanese media posse following us everywhere we went. Even when we had a break for lunch.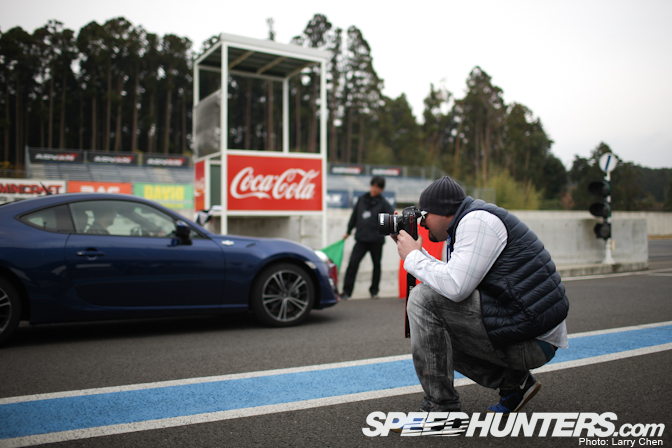 All the Speedhunters have their own unique photo stance. Dino Dalle Carbonare covers all the wonderful events in Japan. His name also sounds like a delicious Italian pasta dish.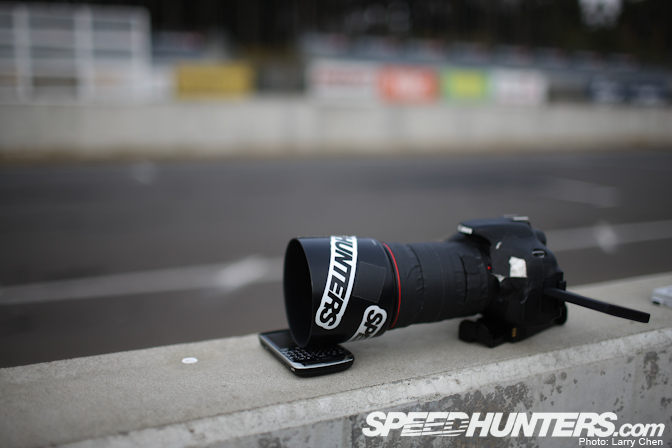 I neglected to bring a video tripod so I just used my cell phone and a glove.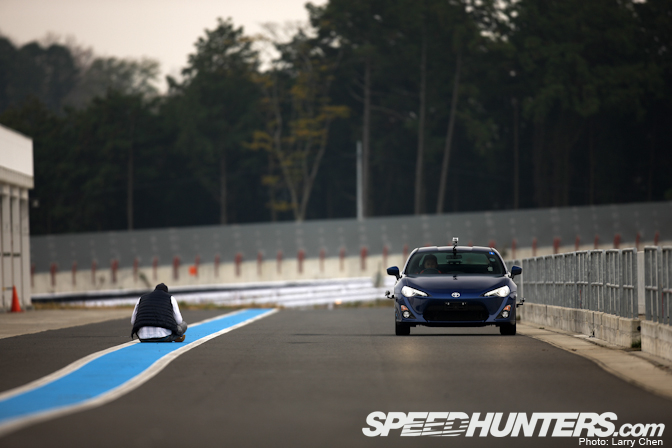 The course workers didn't see Dino because he blended in so well with the track. Just like the rest of the Speedhunters we will do anything for that perfect photo.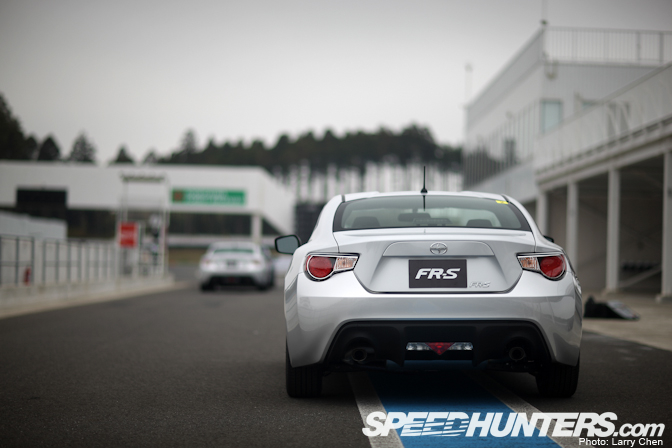 Hour 17: I finally had a chance to get close to the Scion FR-S. Unfortunately, I could not get any photos or video of myself when I drove it, but let me say it's a blast to drive.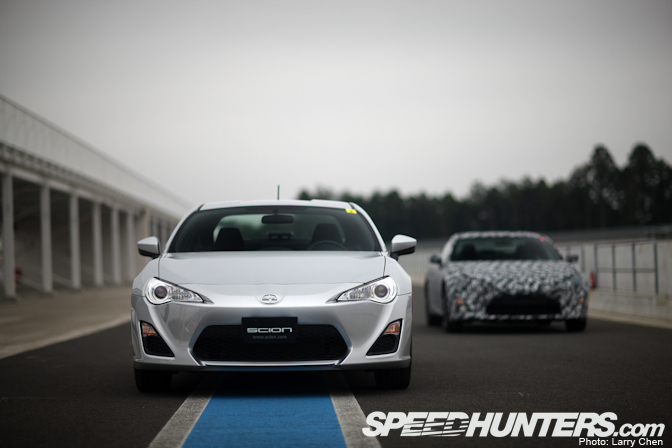 It was very easy to drive with decent power for some serious track day fun. It was very easy to control the understeer and it was equally easy to control oversteer.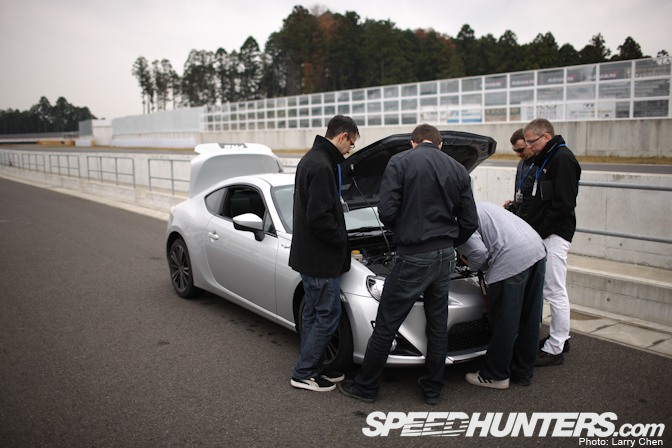 The automotive journalists were like flies on poop everytime the cars were not moving. Every panel was touched and every piece was poked at.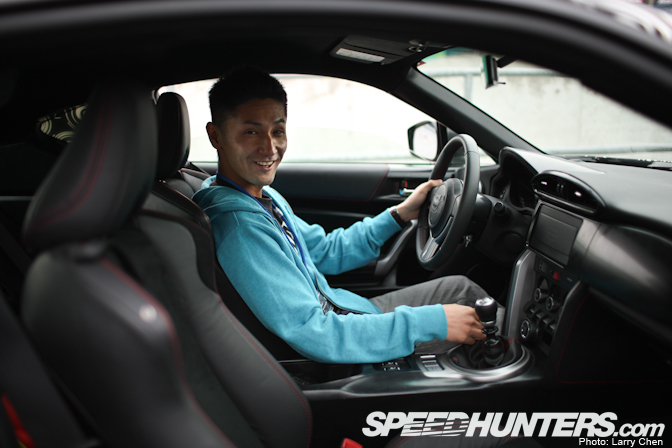 Ken was grinning ear to ear as soon as he pulled in from his first run. I think he liked it.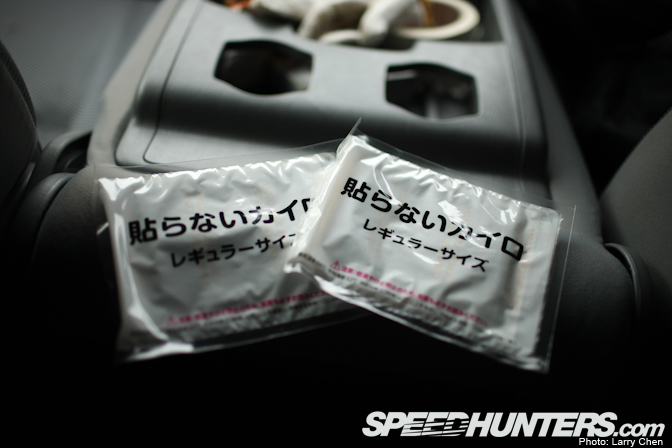 I decided get some on track action, but not before getting some chemical hand warmers.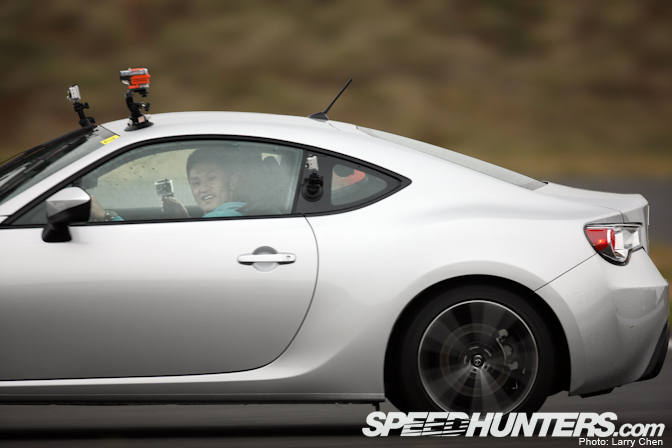 The Scion that Ken was driving spent more time sideways than straight. He definitely could have used windshield wipers for the side windows.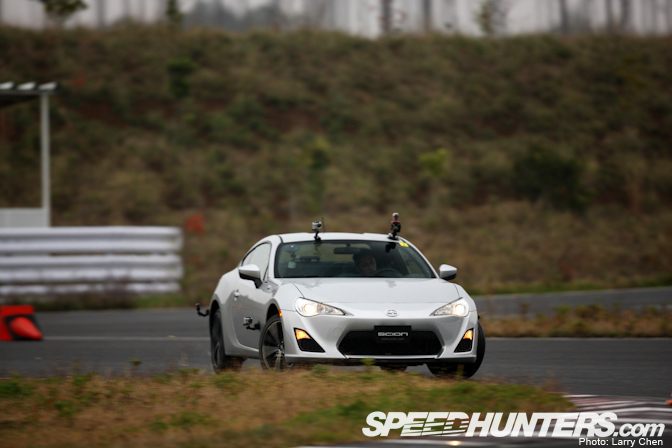 As Ken got more used to the car, he initiated his drifts earlier and earlier. You can check out our video of his on track antics here.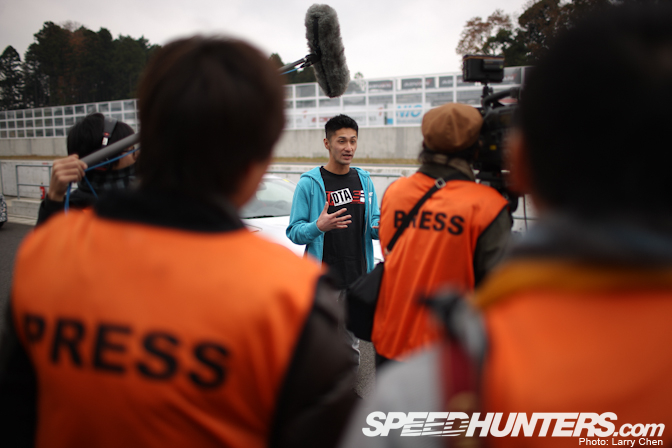 After his first impression of the car the Japanese media were all over him.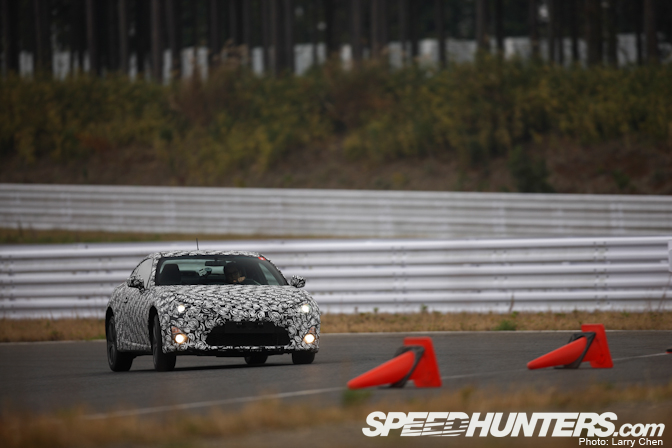 One of the cars was the Euro model test mule that was still disguised by its psychedelic wrap.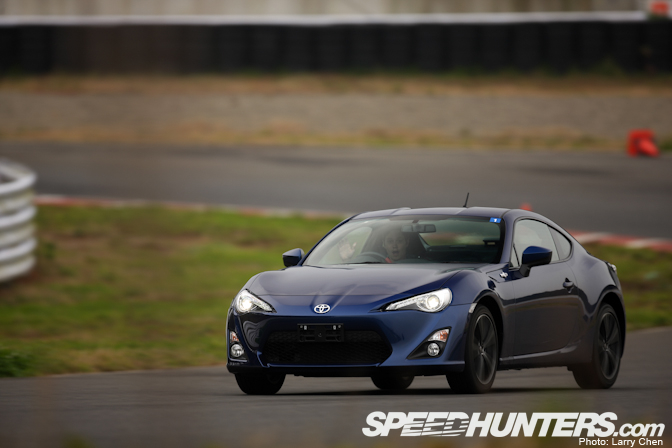 Peter Tarach of Modified Magazine had a "look ma, no hands" moment when he saw me camped out on the side of the track. Maybe he was just reaching for the shifter and he jammed his hand on the door, since he is not used to driving on the right-hand side.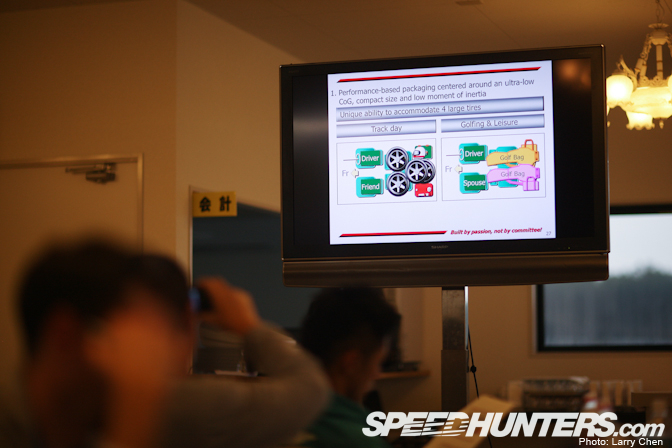 Hour 18: We took a break for lunch as the engineers gave a little presentation on the development of the car. If it were up to me, I would tell my friend to take a bus, so I could bring two extra tires.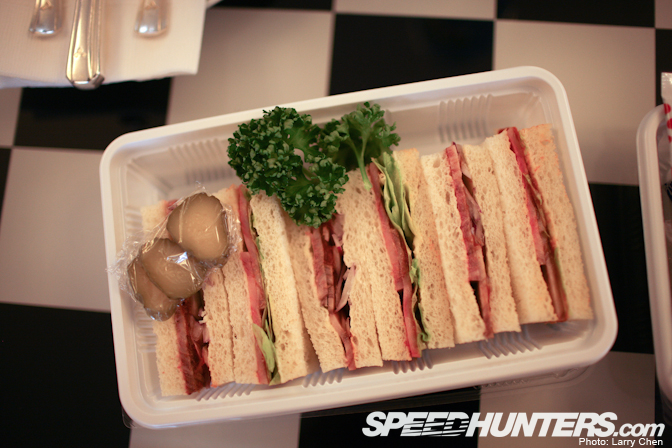 For lunch we had sandwiches with three individually wrapped slices of pickles.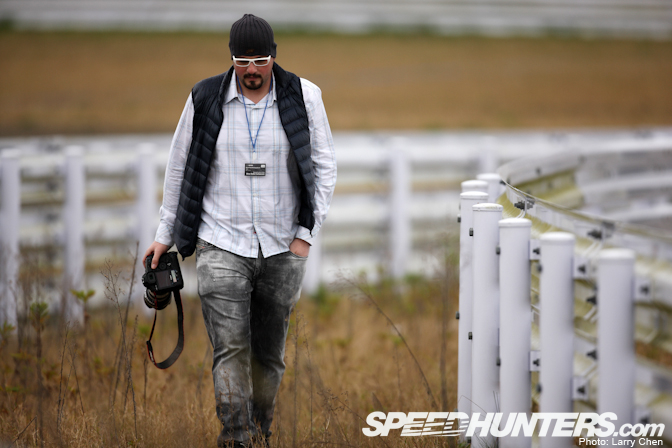 Dino was quite antsy to drive, but we had fun shooting trackside for a little while.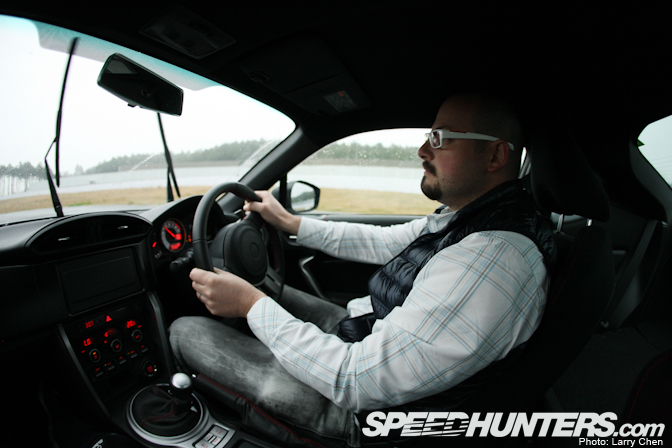 Hour 20: As soon as we were done shooting, I took a ride with him in the 86. I am also very jealous that he owns my dream car.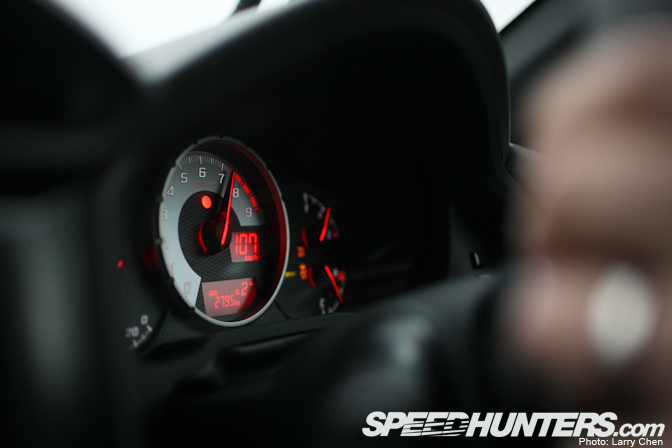 He was full throttle right off the bat. I found myself looking out of the passenger side window, as we were sideways most of the time.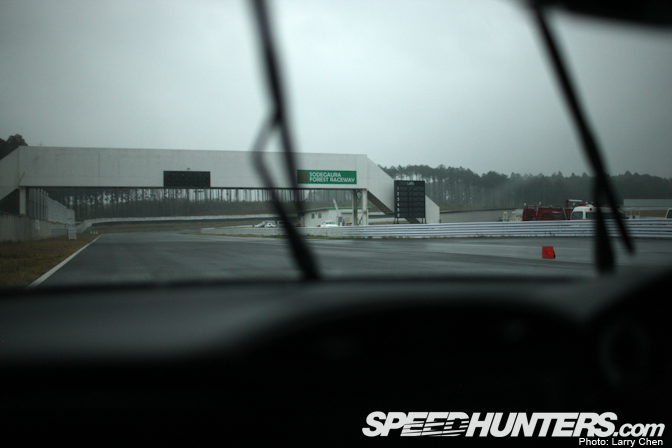 It started to rain pretty heavily. Dino had the wipers going at full speed as we went down the front straight.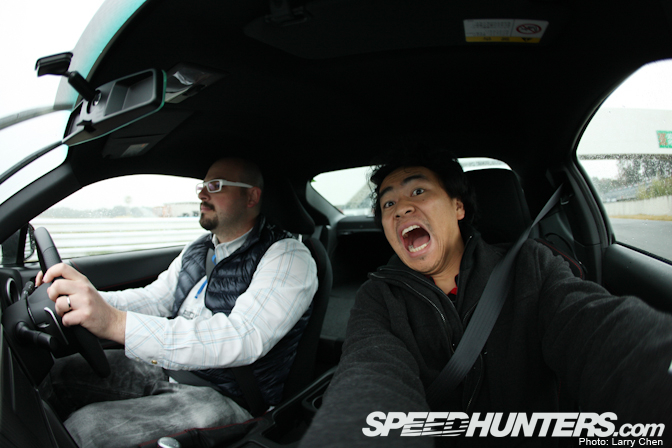 I was not scared one bit.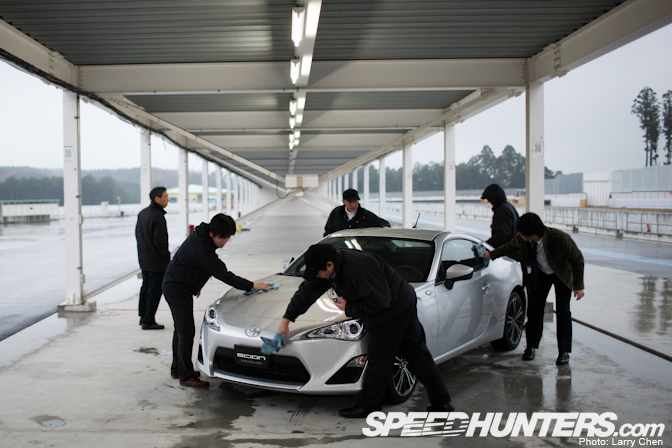 Hour 21: As the day was coming to an end it was time to get some glamor shots of the car. There was a dedicated crew of mechanics that kept an eye on the cars and cleaned them after every run.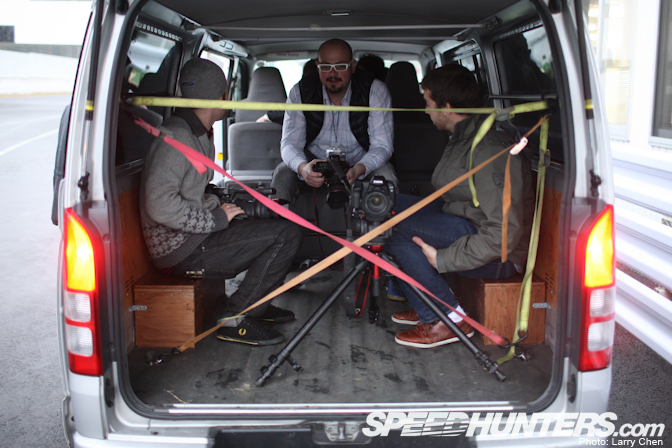 Dino took the initiative to get some nice car to car rolling shots out of the back of this van.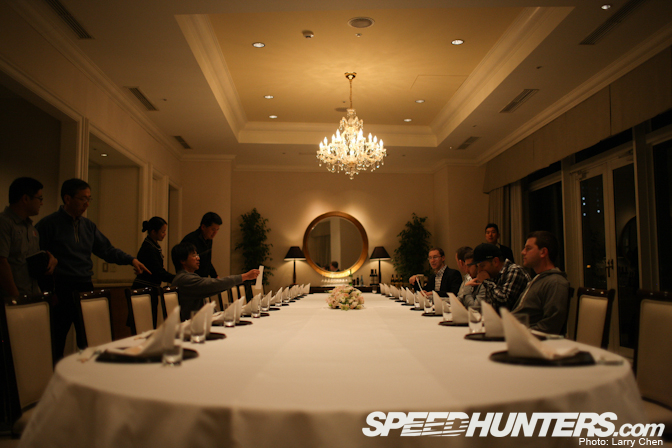 Hour 25: After a long day of shooting and driving it was time for a feast of epic proportions, Japanese style of course.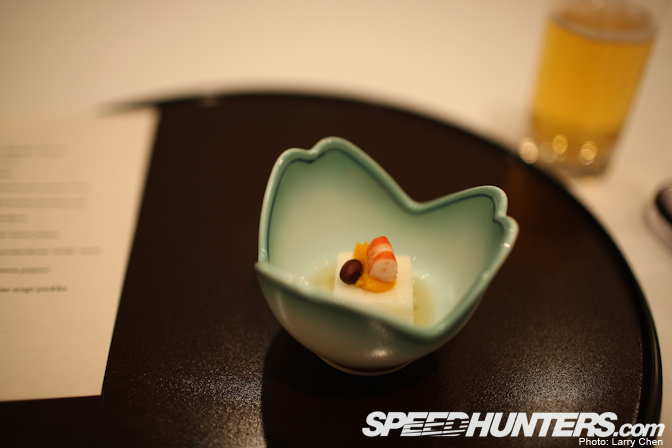 I stuffed my face with large portions of seafood and assorted colored paste. We left for the airport at hour 27.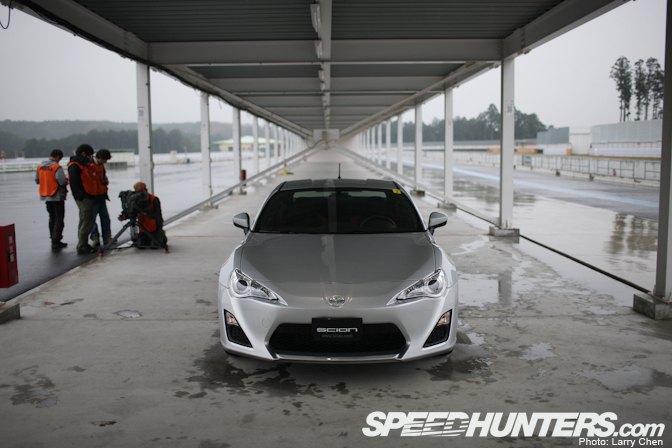 When I first found out about this event I thought it was going to be very stressful spending such a short period of time in another country. It was quite the opposite and I could not think of a better way to spend 30 hours. I really liked seeing the Scion FR-S in this stage of production. I've been to these kinds of events before (such as when Hyundai released the Genesis Coupe and when Nissan debuted the GT-R) but I must say the FR-S blew me away. It is just a blast to drive. I am very exited to see these pop up at race tracks all over the world when they hit the showroom floor next year.
Larry
More Scion FR-S Stories on Speedhunters