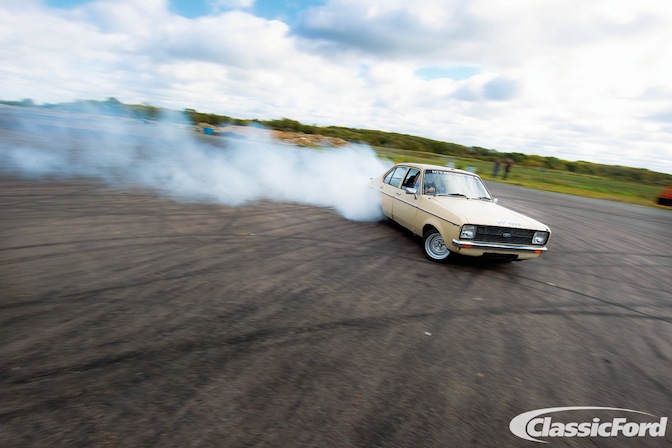 What do you do when you have a fully-built and specced engine ready to go, but the rest of the car isn't finished? Find another rolling shell to put it into, of course!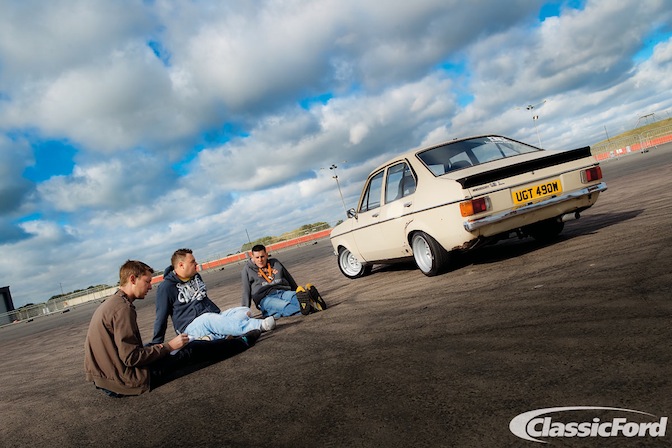 This is Mike 'Boxxer' Bradley's road-legal, 1980 Ford Escort Mk2 four-door, built for drifting, track days and general messing about. It might look tatty on the outside, but inside and underneath it's incredibly well-specced.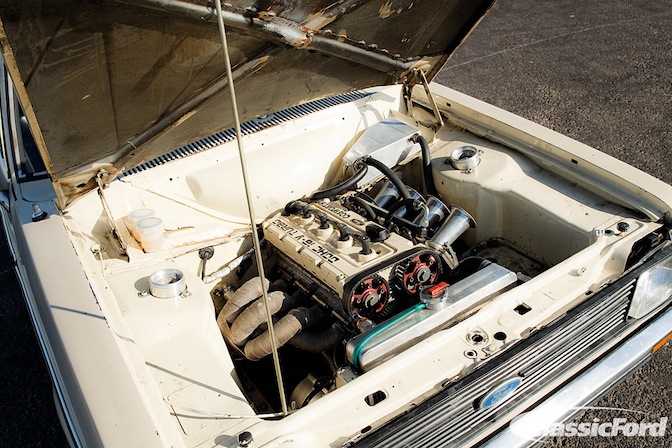 The engine in question is a 2.1-litre Cosworth YB, converted to normally-aspirated spec with slide throttle bodies. Power is around 230 hp and it revs hard to 8700 rpm.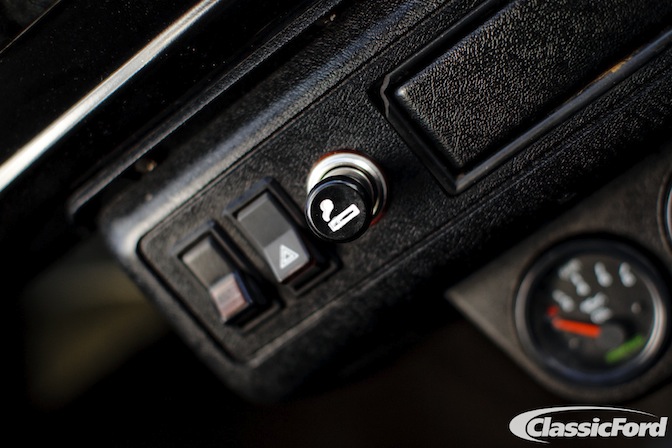 Some of the detailing is ingenious — the cigarette lighter now works as a switch to change between different maps on the Emerald ECU, depending on the octane rating of fuel used.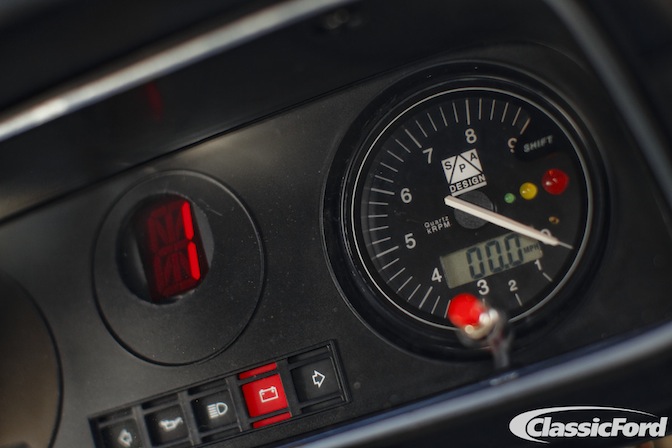 An SPA digital speedo and rev counter has been worked into the original Ford dash binnacle, along with a gear indicator — this car runs a Quaife 26Z six-speed sequential gearbox.
Mike entertained the crowds at both the Classic Ford Show and Ford Fair this year, and while he reckons it's just for fun, we can't help but think he's going to go into drifting seriously in 2012.
Check out the full feature in the December 2011 issue of Classic Ford magazine
–
Words by Simon Woolley
Photos by Phil Steinhardt
More Magazine Guest Blogs on Speedhunters