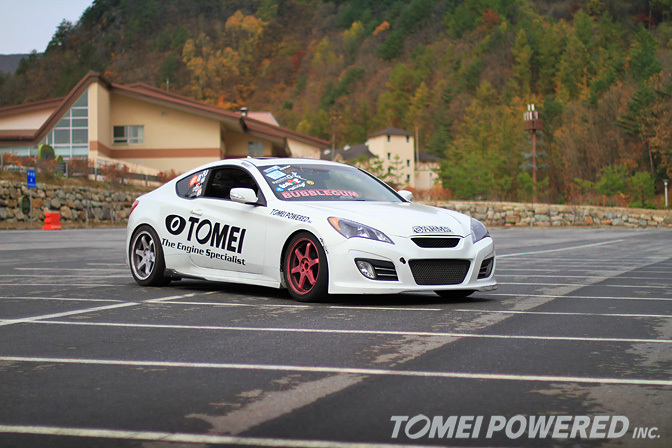 Annyeong Haseyo Speedhunters! Greetings from South Korea! My name is Richard Kim Jr, and I'm here to talk a little bit about my machine, a 2010 Hyundai GenCoupe, and the overall drifting scene here in Korea. While living and working for the US Army here, I decided to pick up Korea's first true RWD Sports Car. While a lot bigger than the Nissans and Toyotas of my past, Hyundai really took a step in the right direction with this car.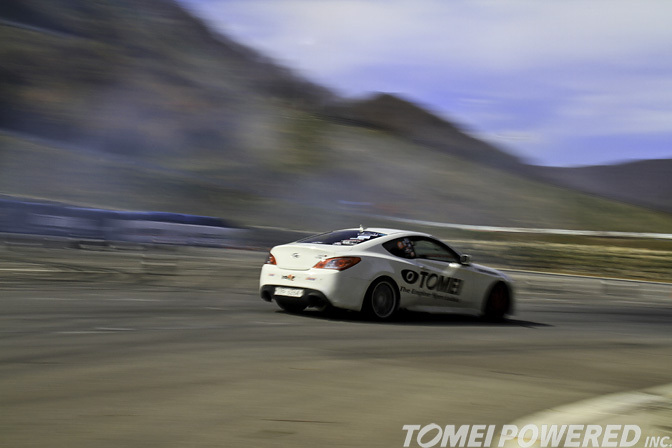 Going to college in Seattle, being the former Running:Projects videographer (COMRADES!!), and regularly attending the Evergreen Drift events, drifting is not something I am inexperienced in, and soon, started to enter local drift events in Korea and became a part of one of Korea's more famous drift team, SynchroG]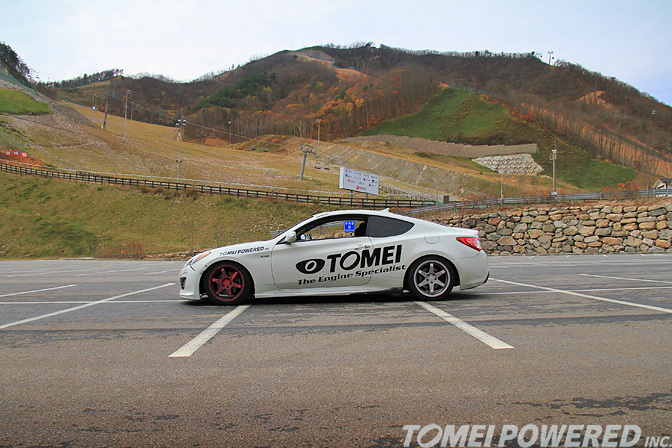 What's drift car without stickers? While in the states it might be about obtaining the ultra rare JDM stickers, here it's the complete opposite, with people trying to get stickers from the states such as Keep Drifting Fun and Monster Energy Drink.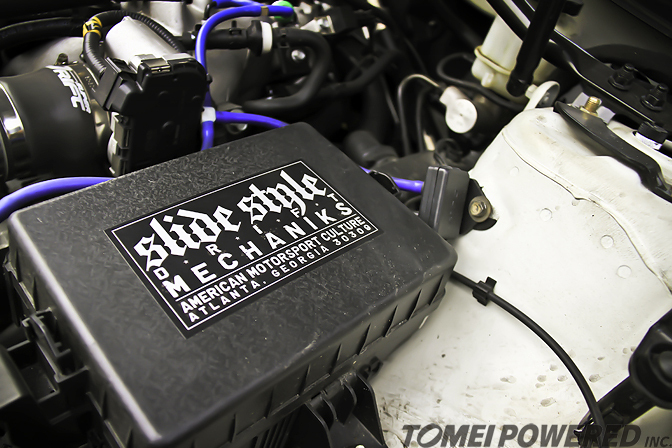 Slide Style! This is probably the very first sticker on the car another cool USDM sticker.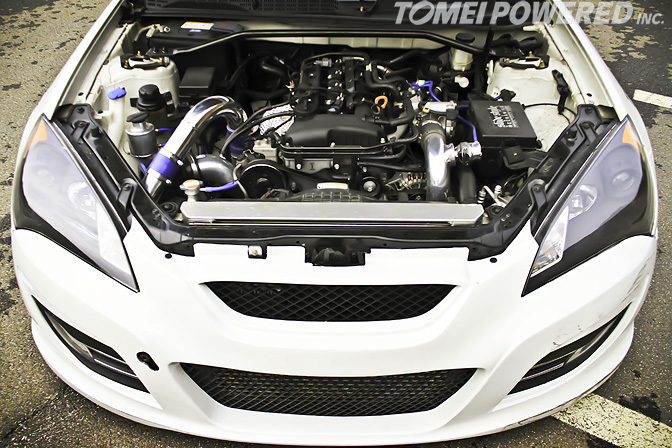 In the search for more power, a slightly-larger-than-factory TD05-14g was sourced out of a Hyundai Mighty work truck and installed with all the supporting mods, such as a Tomei Expreme Ti Exhaust, Super Drift Intercooler with blow off valve and air intake kit, and DW 750cc Fuel Injectors. In preparation for a Tomei Arms prototype turbo being installed in the near future, the car also runs a Brian Crower 2.3 stroker kit, System oil cooler and V6 radiator. The car currently makes 288hp and 47 torques.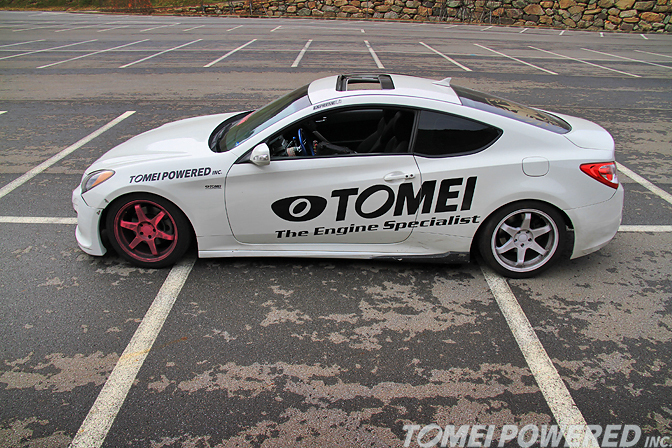 The first thing that people ask about my car are the wheels. "Why Pink?" Usually my response is "Why Not?" The way I see it, if it catches people's attention, they are doing their job.  Plus, Pink is badass. Usually I am sitting on pink Varrstoen wheels for all four corners, but when these photos were taken, I was sitting on my drift spares in the back. They need to be done in pink soon too!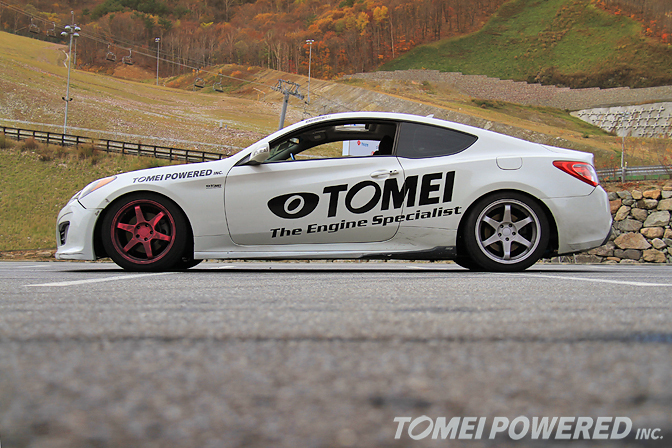 After remembering a quite few friends from Seattle rocking them, I decided to order Megan Racing Coilovers from the states. The stance might not be as low as I like it, but it is out of necessity. The car is a daily driver, and the roads here can be very unforgiving. Speedbumps. Speedbumps everywhere!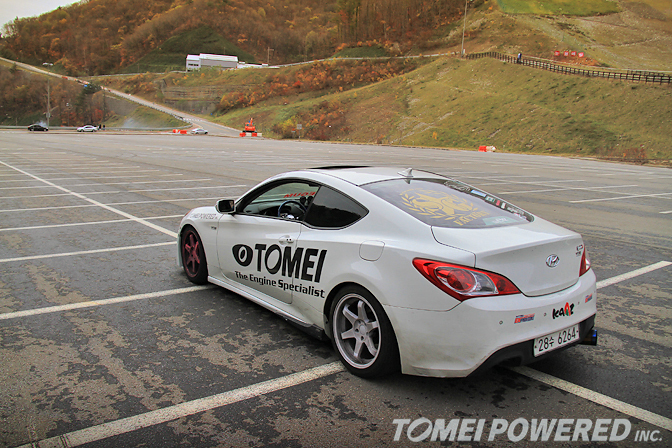 This car also rocks a Kaaz 2 Way LSD and a SG Factory Super Angle Kit. SG Factory is actually the work shop of SynchroG and we are working on a number of items to be released for the Genesis Coupe. Can you see the logo of SG Factory on the rear windshield? Does it look familiar? It is actually an homage to the Drift Alliance logo!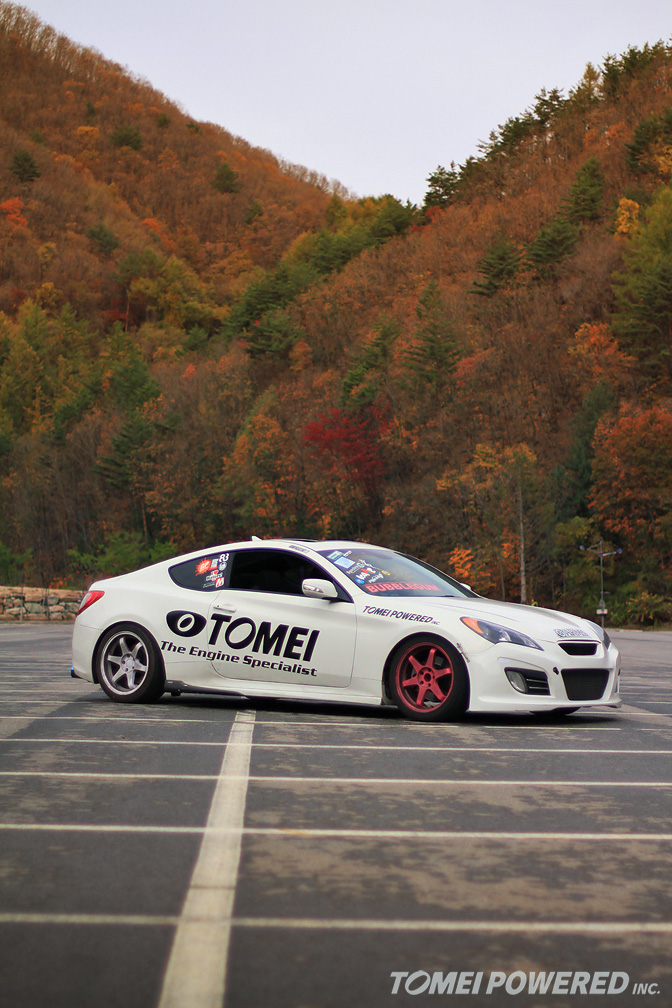 Big Mouth Air Dam! On the exterior side, not much was done. Stickers (Have I said yet how much I love stickers?), a Hana Motorsports air dam, and Sequence Side Skirts. Interesting thing about the Hana Motorsports dam was that it was actually designed in a wind tunnel. It does also give the GenCoupe a more aggressive look to it.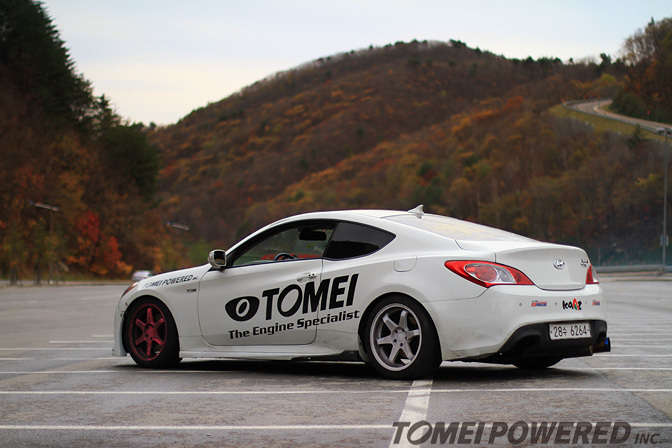 I was also fortunate this year for the car to be picked up for sponsorship by Tomei Powered Inc. So far they have released there Expreme Titanium exhaust for this car, with more planned for the future. The Expreme Ti is the lightest exhaust I ever held. The whole system weighs in at 4 kgs! A Tomei Arms true bolt on turbo will also be released soon, with plans for cams in the near future.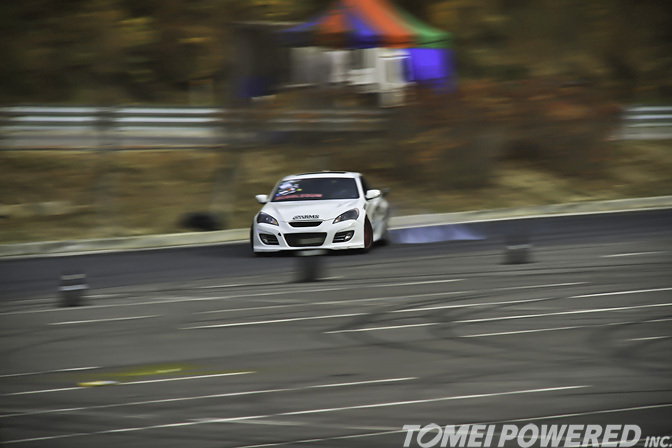 Drifting hasn't really hit the mainstream yet in Korea, and a lot of people still don't realize that there is even drifting in Korea. After holding a few drift schools and events, we launched the Drift Masters Grand Prix this year, with 10 different teams attending.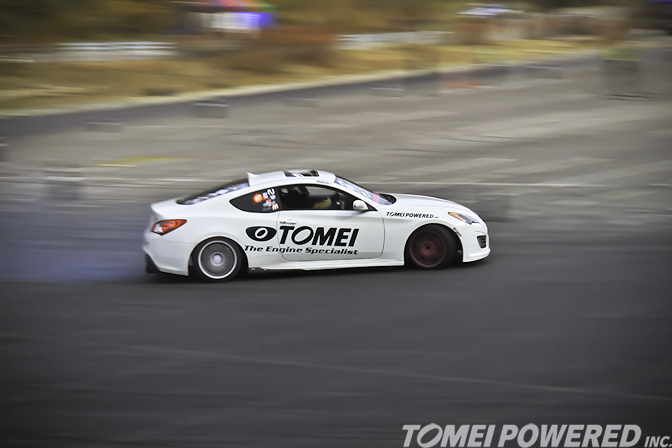 Drift Masters Grand Prix was launched after a big crackdown on street drifters this year, to provide a safe and controlled environment to teach people about drifting and how to do it. We have a drift school, and also hold Drift Masters competition, where a majority of the drift teams in Korea compete against each other. We also plan to launch a factory class league, for cars up to and below 300whp.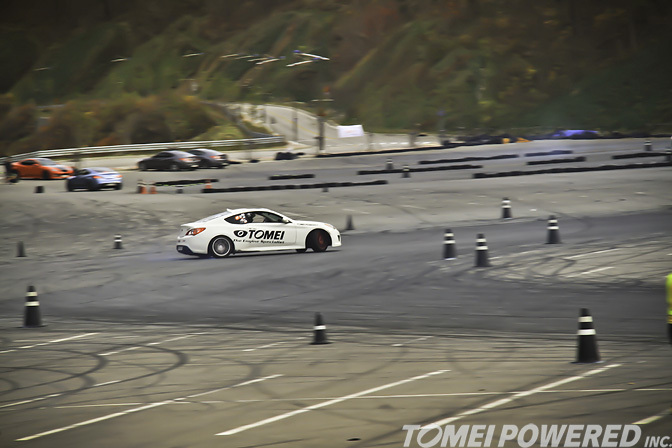 With the GenCoupe getting older and used ones becoming available, we hope that drifting will become more popular in Korea. For more Korea drifting action, check out our vimeo account and facebook page!
-Richard Kim Jr
(Pictures: Allen Lorenzo at Tomei Powered)