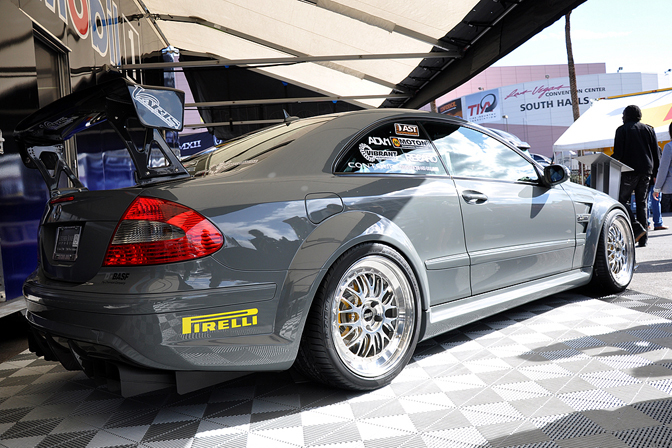 To me the
Mercedes Black Series is one of the most hardcore vehicles on the road. They excel in performance and handling. To top
it all off, they also look amazing on the road and on the track. But there are
always people who try and improve on something that is already 'perfect'. After
seeing the progress photos I have no doubt that Fluid MotorUnion and Reaction
Brand Marketing have made something good. even better.
I'll let
Andrew Krok from Fluid MotorUnion take you through the process of rebuilding such an iconic car.
Reaction Brand Marketing has one main goal
– to build some serious project cars. Fluid MotorUnion happens to share the exact same goal. Between the two companies, there have been
several appearances on Speedhunters and plenty of experience in the aftermarket
scene. It only makes sense that the first
collaboration between these two companies ends up in the hallowed halls of
Speedhunters as well.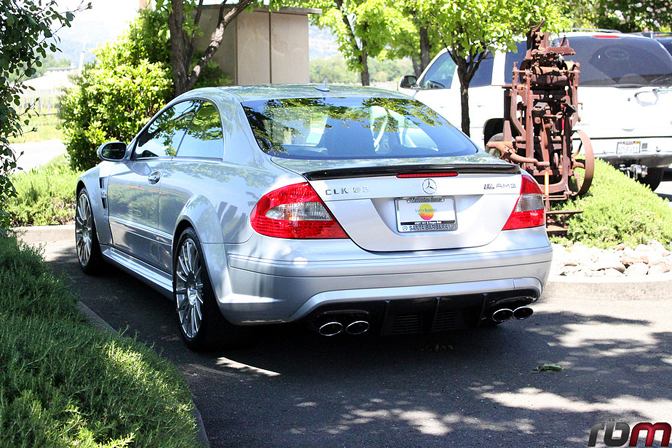 From the second this car was purchased,
there was never a thought in RBM co-founder Joe Galante's mind to keep it stock. Even in its fresh-from-the-factory form, the
car is still a beast; however, given that its intended destination was SEMA
2011, RBM knew that they needed some of the best and brightest minds to give
this car the advantage over other SEMA builds.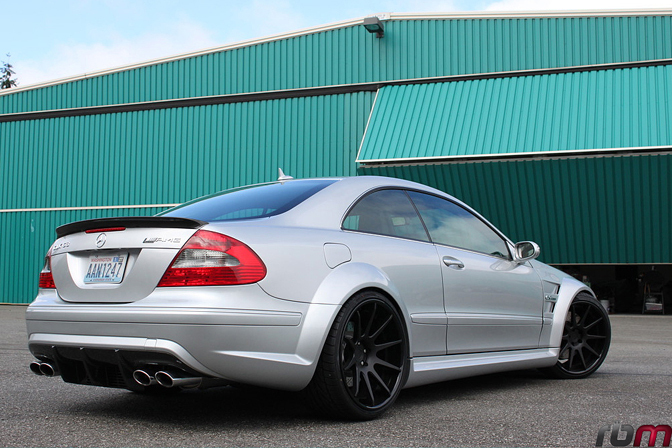 The first modification was a no-brainer;
the car needed new wheels, stat. This
10-spoke design from ADV.1 wheels helps to fill out the wheel wells and give
the car an even more menacing appearance.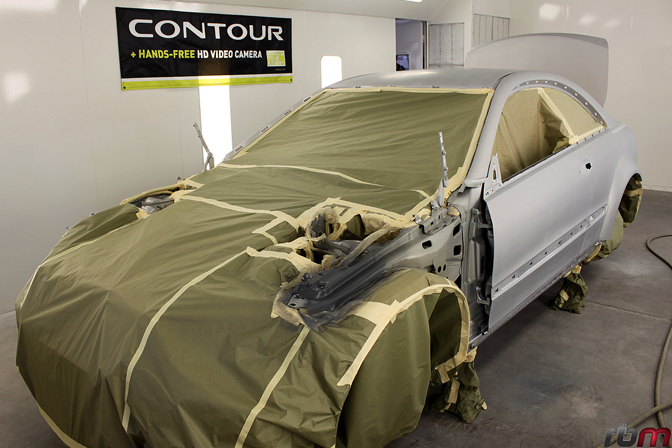 From the wheels, RBM went straight to the
paint. After blending together enough
BASF paints to fill a large notebook, RBM's "J.G. Matador Grey" strikes
everybody differently. Love it or hate
it, this paint is by far one of the more polarizing additions to the Black Series.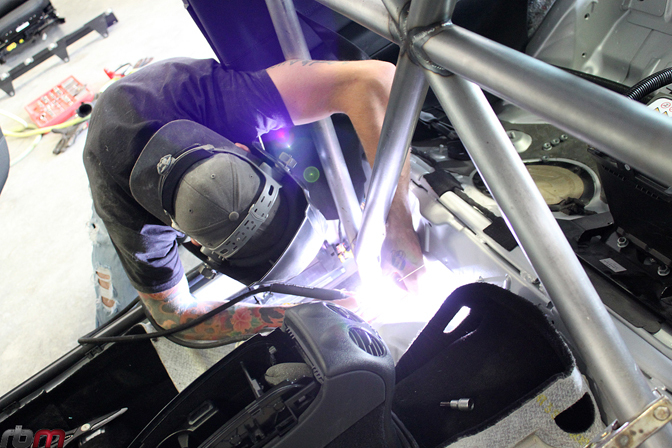 Prior
to arriving at Fluid MotorUnion, the RBM Black Series headed to RS Designs in
Seattle (also home to RBM), where Ryan Shaeffer fabricated a roll cage…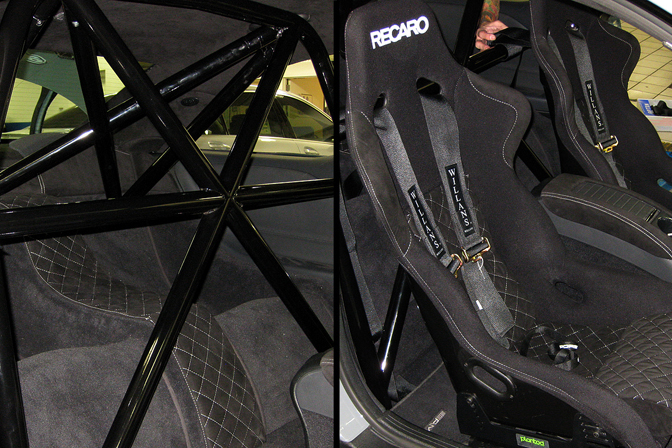 …and custom-stitched both a full Alcantara
interior and some custom Recaro SPG seats. Preferring not to get any of it dirty, they took it all back off and
shipped the car to FMU with the stock seats, no interior fabric and no roll
cage.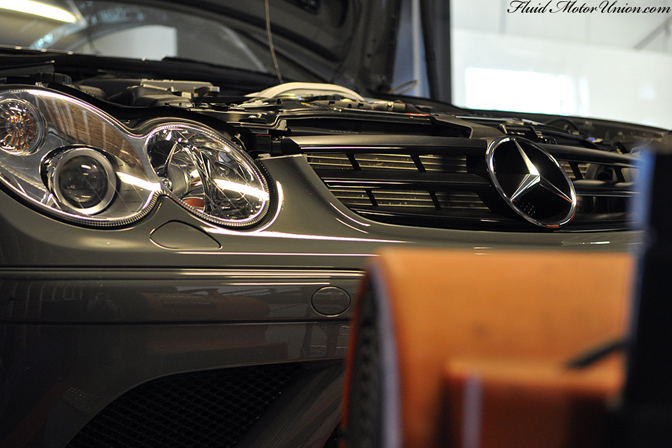 After arriving at FMU's headquarters in Plainfield,
Illinois, work began. After extensive
discussions over e-mail and a trip out to Seattle, FMU had one goal and only
one goal for this build – produce something over-the-top. So they went off to do that. Having gained popularity for their exhaust
and velocity stack systems, FMU decided to whip up a full custom exhaust for
this car, including the headers.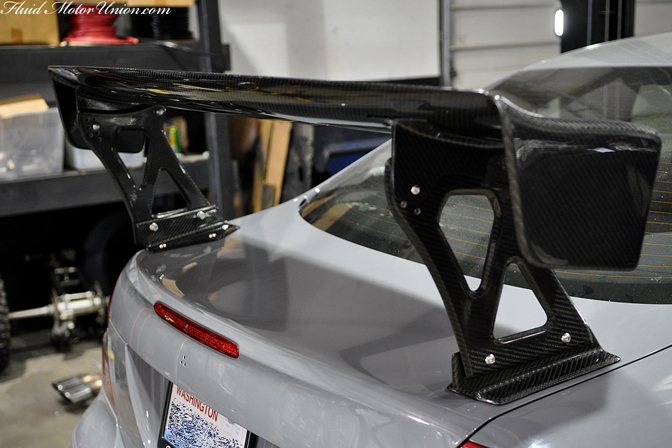 Aerodynamic improvements were a must, so
RBM supplied FMU with a full carbon Varis GT Euro wing. Even though it's supposed to go on a E9x BMW
3-series, it fit perfectly on the Black Series' trunk with no issue
whatsoever. This is probably the second
most polarizing piece on the car, but don't worry! The Black Series will be competing in the
Global Time Attack series, so it has a completely legitimate purpose.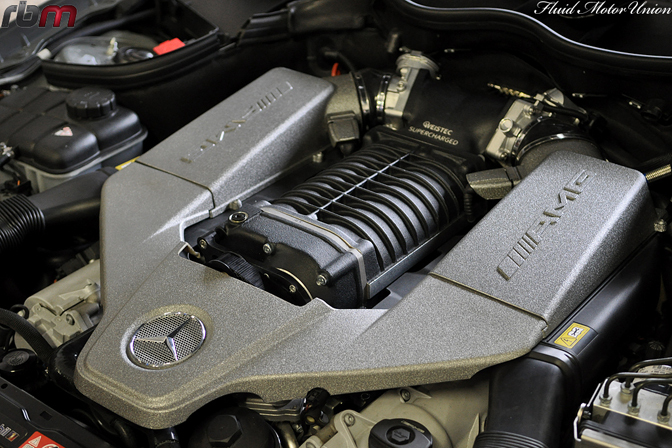 To give the Varis wing some extra reason to
exist, FMU installed Weistec's recently released Stage 1+ Supercharger kit,
which Weistec claims is good for 672 bhp. MB owners the world over are praising this kit, and after installing it,
it's definitely lived up to everybody's lofty expectations. Nothing beats an aggressive supercharger
whine as you're passing 150 mph (on closed roads, natch).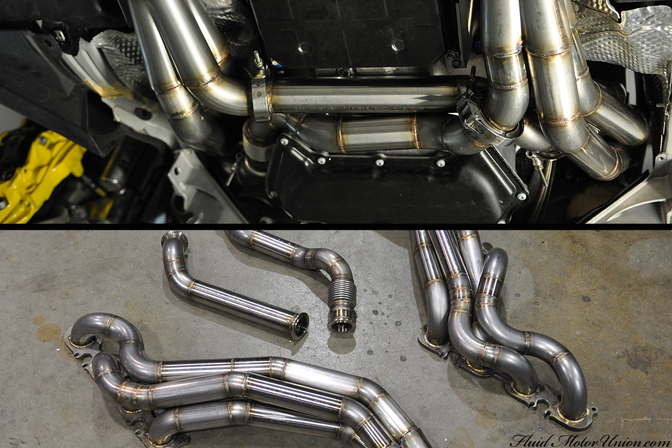 The first piece to be completed was the
custom header setup. Crafted entirely
in-house at FMU, these long-tube, bullet-merge headers feature a cross-bank
setup, with one runner from each header crossing over to the other side's merge
collector. After all, long-tube headers
are a nice addition to any car, but this is SEMA, and the game needed to be
stepped up from every angle.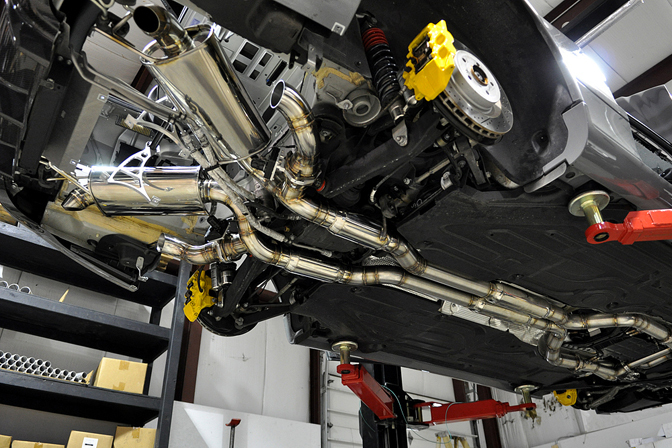 After the headers were completed, FMU
completed the rest of the exhaust. 
Featuring straight-through Vibrant resonators (two per side of the
exhaust) and switch-operated electric cutouts that bypass the second set of
resonators, this cat-deleted exhaust is the reason why so many videos that
feature this car involve massive fireballs and very angry exhaust tones.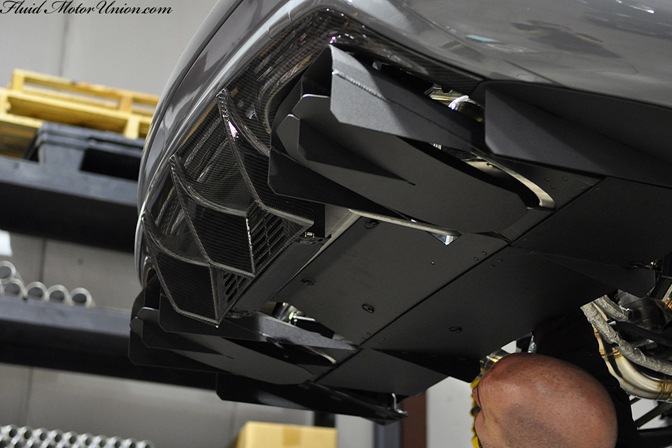 Even after the full exhaust setup was completed, FMU had one more trick up their sleeve. They've incorporated Formula 1's exhaust-blown diffuser (EBD) into the tips of the exhaust system.  SEMA prides itself on the originality of the builds it features, so RBM and FMU knew that something original needed to be included in the build, hence the EBD.  It's proved effective in their flow testing models and will undergo wind tunnel testing next season to confirm the real-world results against their computer-based modeling.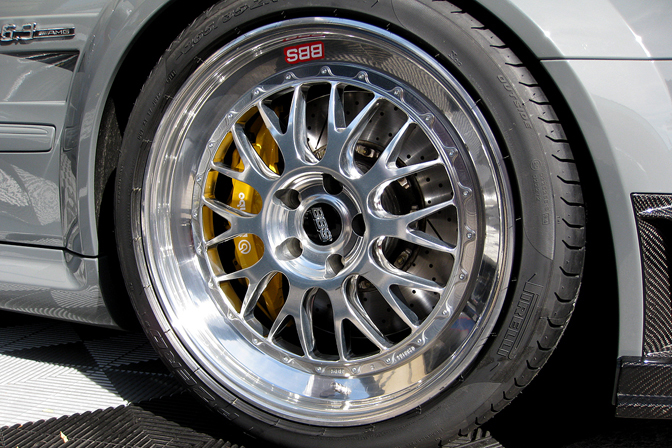 Currently, there are two different setups for this car. The track setup includes the Varis GT wing and BBS lightweight race wheels with Pirelli DOT-R compound tires, whereas the street setup will feature a Vorsteiner trunk lip spoiler in place of the GT wing (thanks to a second trunk that they'll swap in and out) and the ADV.10 wheels shown earlier. That should help to keep the Fast & Furious wing jokes to a minimum on the streets of Washington state.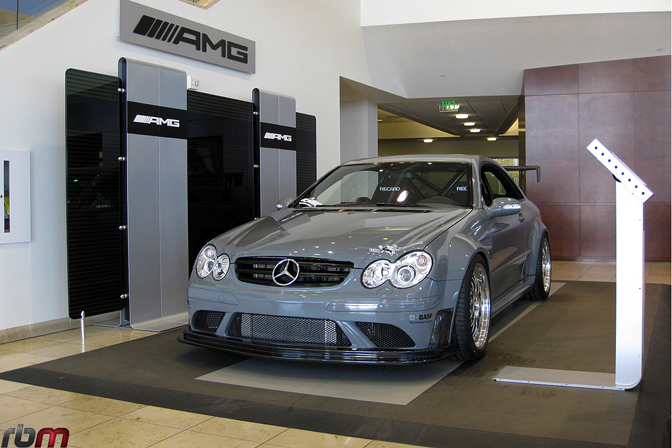 While the car will be featured heavily on
the track next season, for now its taken up a temporary home at Fletcher-Jones
Imports in Las Vegas, in their AMG Performance showroom. There's plenty in store for next season, as
well – a built-in jack system, MOTON suspension, another set of ADV.1 wheels
and even more, so expect to see this car popping up all over the place once the
snow starts melting!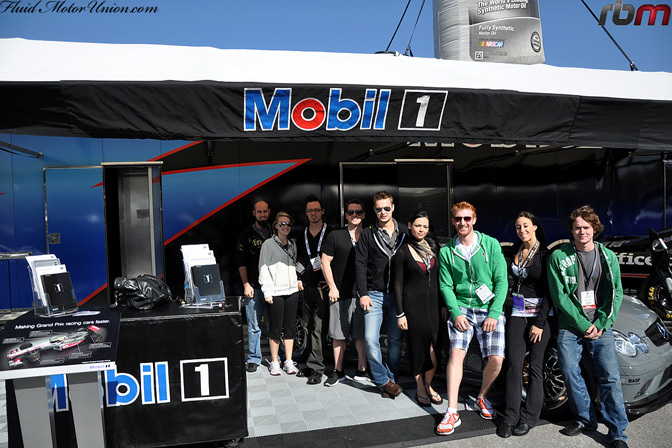 There were so many hands in this project,
that it's probably best to hand the thank-yous over to Joe Galante, co-founder
of RBM:  "I don't even know where to
start. Obviously Fluid MotorUnion played
a huge part in this, along with Ryan Shaeffer (RS Designs), my partner-in-crime
and "logistical wizard" Mitchell Greenblatt, ADV.1 Wheels, Alpinestars, AST
Suspension, BASF, Contour HD, eGarage, JMI Motoring, Meguiar's, Mercedes-Benz
USA, Mobil 1 Racing, MOTON USA, Pirelli, Recaro, Speedhunters, Ultrasuede,
Varis, Vibrant Performance, Vorsteiner, Weistec Engineering and 425
Motorsports. Every single role was
integral to the build of this car and I cannot thank everybody enough for
helping us create the baddest Black Series to date!"
Photo Credits: Reaction Brand Marketing + Fluid MotorUnion
Words by: Andrew Krok