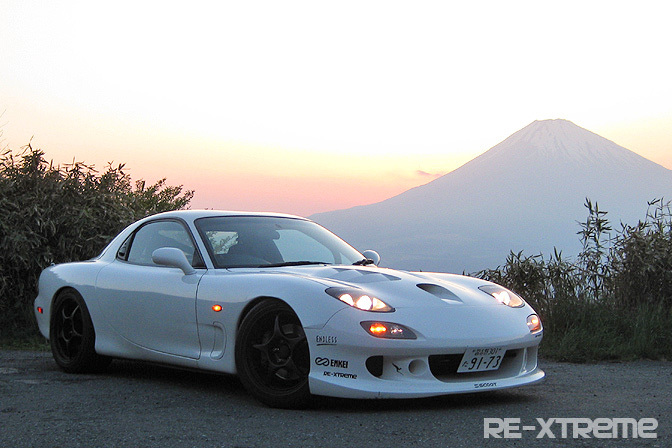 RE-Xtreme… A look inside the psyche.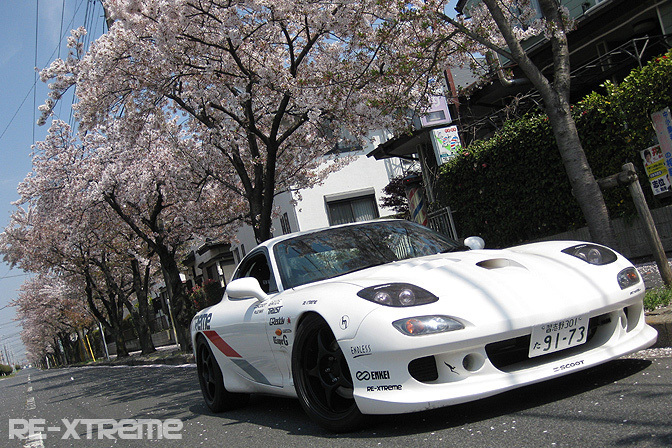 What makes us devoted car fanatics tick? What makes us obsess? These are the passionate questions we can't answer with a "Like Button."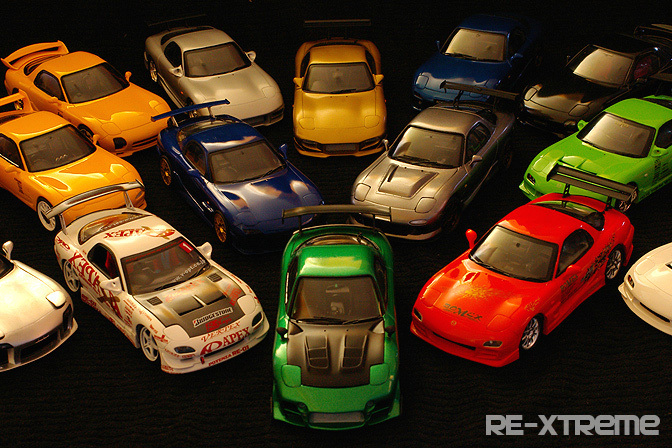 My father owning a hobby store and being a devoted RC aero-modeller is a pretty good start for an obsession. I've seen plastic models my father says I built before I can remember and some of my earliest memories include sitting on my fathers knee steering the family car down the dirt track on the way to an RC airfield.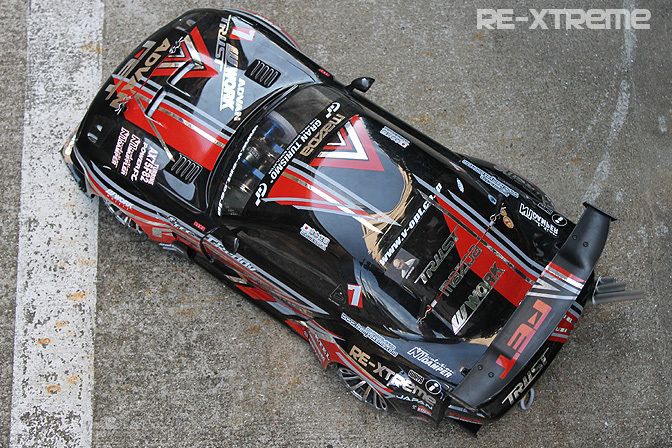 That kind of covers the modelling obsession, but the RX-7 obsession is a combination of factors. It's not really a rotary thing for me, but more a general car love, motor-sport, rally, targa mix with a styling art and design influence that grabbed me. The internet and an eye on Japanese things, also targeted my addiction.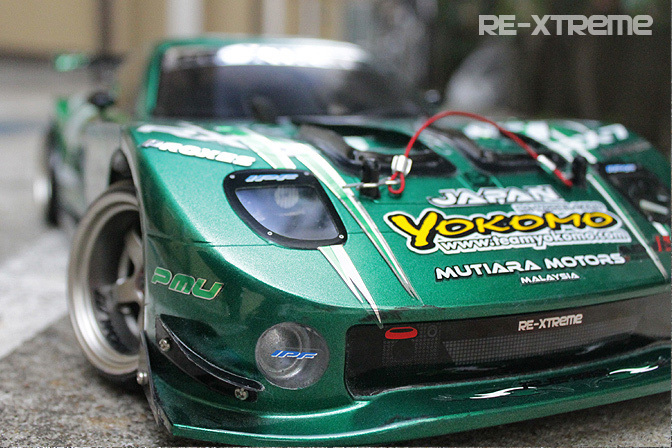 So what do we, collect, watch, build, photograph, drive, play with, tinker or just dream about our cars? For me it's all of the above.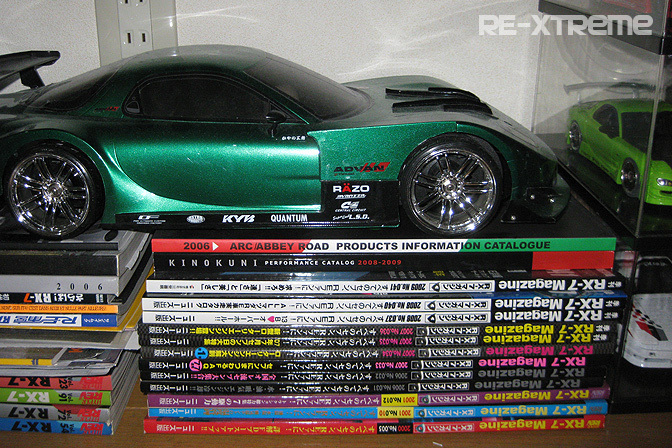 I guess the first start is a bit of motorsport on TV or a magazine or two. Sooner or later the collection grows until you must have that missing volume.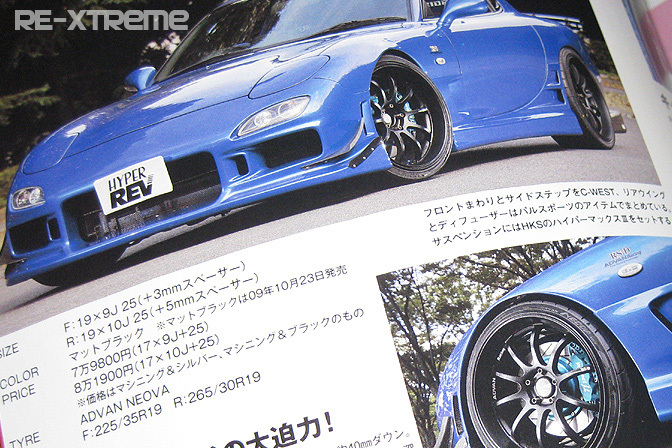 For any JDM enthusiast, Hyper Rev is the car specific bible for tuning. I've been around long enough to collect them all…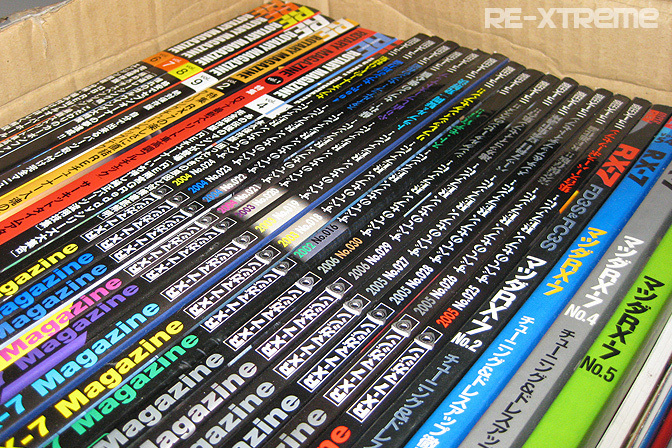 …along with the other publications and realize you might need a custom bookshelf. I have a few boxes stashed away with Tokyo Auto Salon brochures, new car brochures and any other RX-7 related reading material available. The Japanese Mook Magazine-Books are great and the DVDs produced in Japan complement these perfectly. My stack of DVDs is getting rather large.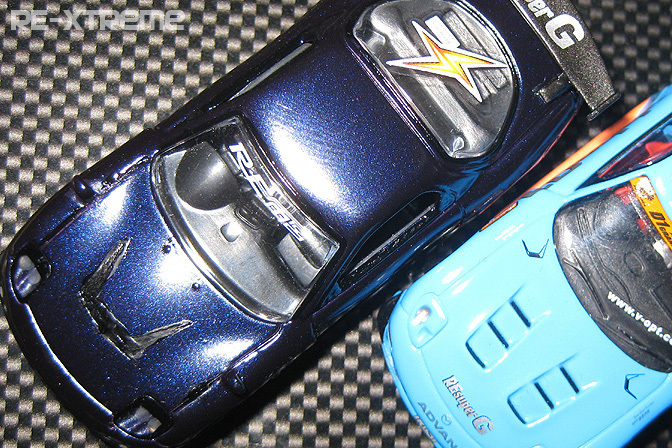 Any garage or study room shrine wouldn't be complete without some die-cast toys and I have more than my fair share, mainly 1:18. At one point I forced myself to restrict my spending by eliminating 1:43 scale because there are simply too many to collect.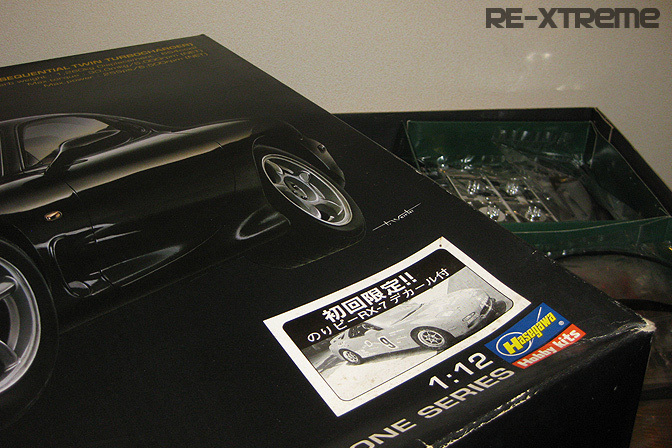 I knew if I started, my apartment would disappear under cars and no woman would ever come close. For many of you, I'm sure you can't resist the incredible detail in a good die-cast model, but beware your relationships.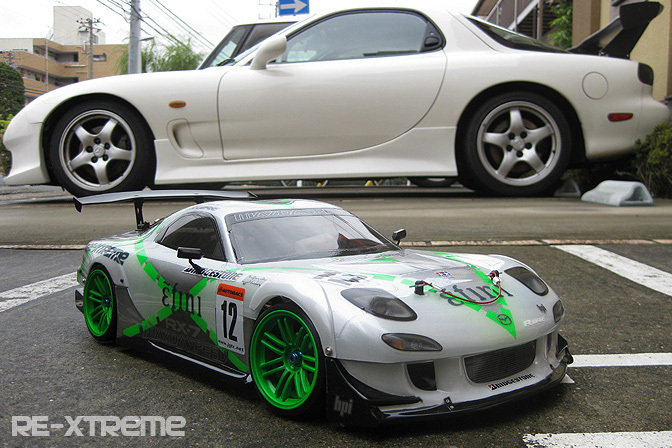 I tend to modify everything I have, every night spent in my father's workshop was painting a toy car or modifying a real one, so these things get built into our behavior.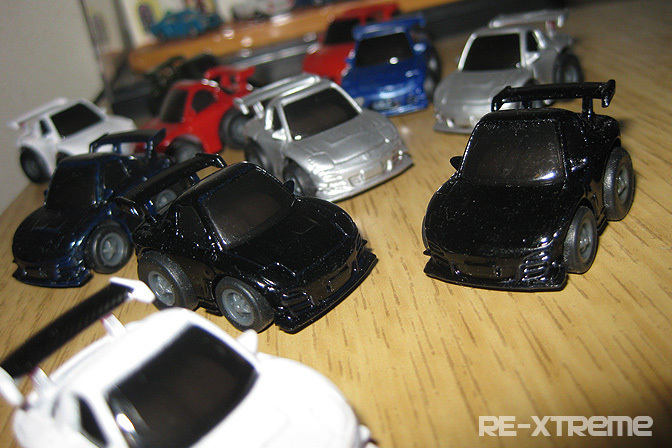 I have modified key-ring size RX-7s and smaller to the real thing. It's in my blood. While die-cast is a little difficult with metal work it's very rewarding as the results are solid enough to share easily.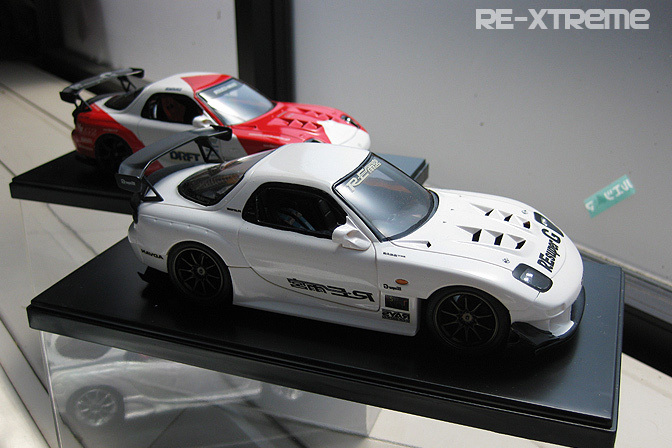 Plastic models on the other hand have that "look and don't touch" aspect to them. I have built a collection of around 50 or so tuned RX-7 1:24 scale models and none are identical.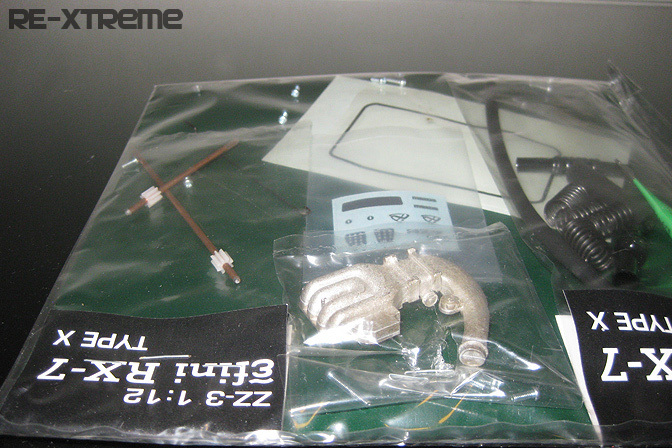 The cheap prices here in Japan for modelling and the support network of stores is incomparable. 30% discount under retail is common for the big guns in Japanese modelling like Tamiya, Aoshima and Fujimi. The combinations of body-kits and wheels can usually be mixed and matched to build something unique.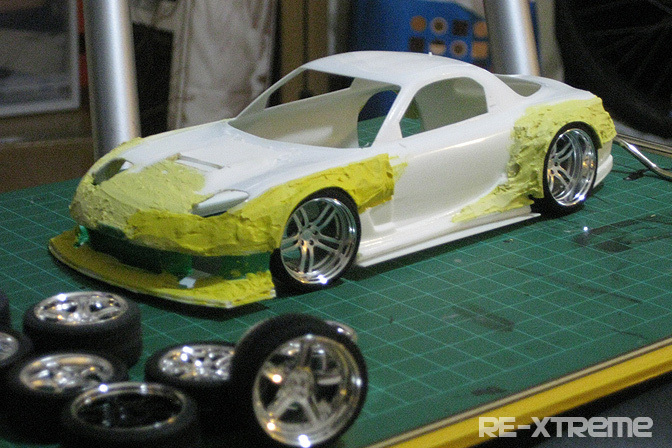 If you can find exactly what you need to replicate your car. Do it yourself. A bit of putty here, a bit of sanding there and soon enough…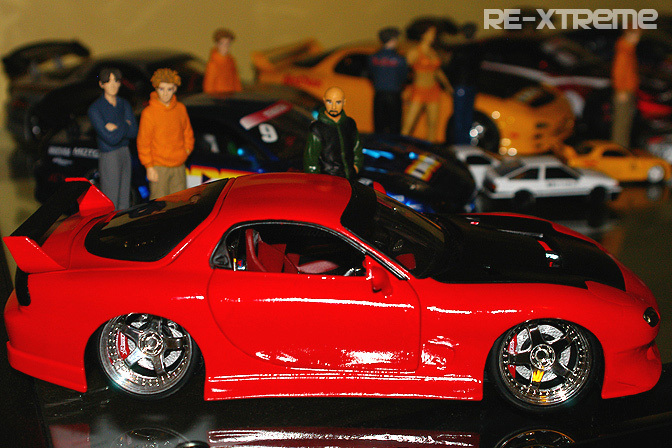 …you have a time attack monster or a replica.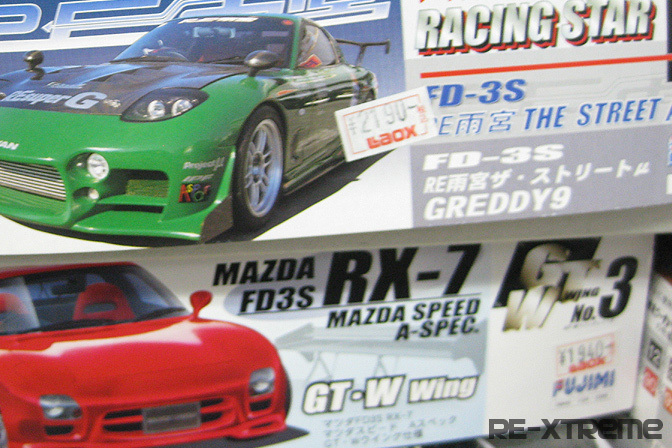 Sometimes you stumble across that rare find limited release 90's large-scale plastic model. When you tackle large scale, time and detail are required… Mine lies in wait.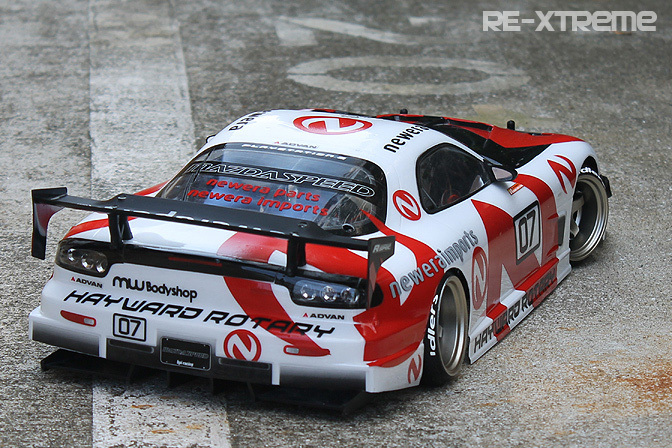 Replica's are good but they don't move; how about RC? That won't cost much. Wrong! 1:27 Mini-Z to 1:12, 1:10 and larger… RC has the effect of a single chassis and many bodies, so you can at least chop and change, swap parts, wheels and other items regularly…and of course "drive" your creations in ways normal cars can't be driven, raced, drifted, jumped and crashed.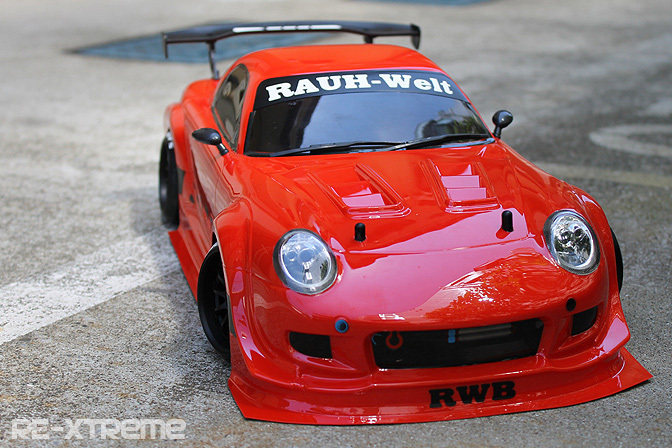 It's a relatively low cost hobby and satisfies those who like visual aspects and the community surrounding competition. I like this much more than collecting or model building these days. I have a number of RC RX-7s among others that satisfy the display and play ideal. Since D1 became big, the number of custom parts for RC cars has swelled to the unimaginable. I'm hooked as I have been for almost 25 years in this field. I have a few trophies from age 14.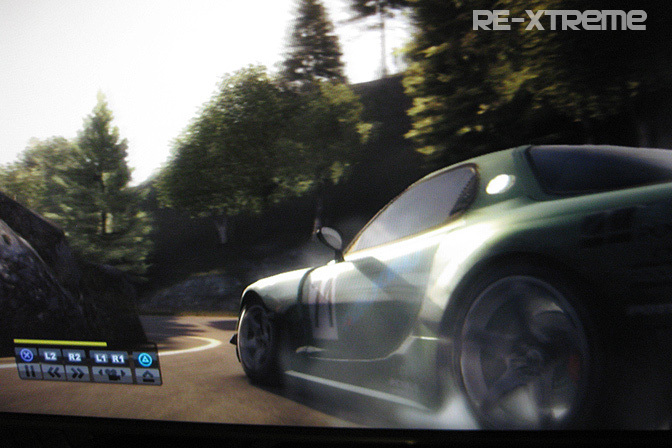 How about video games? Yes I have a vast collection of video games featuring my dream cars. Load up your favorite in your simulator and race again and again. From Out Run in the arcade to Need For Speed and others, I've spent more than an hour or two "behind my wheel" in the lounge room.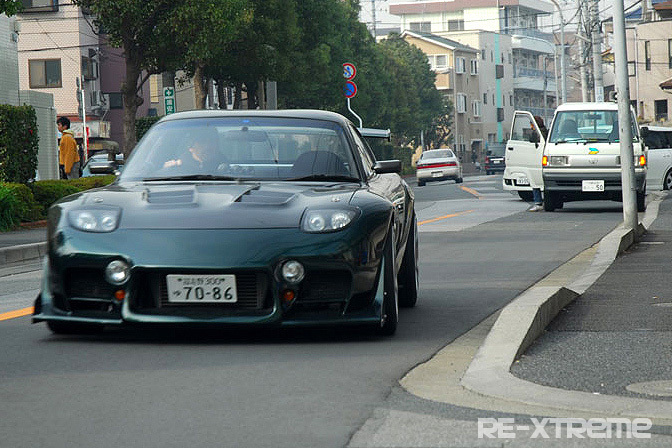 But you can't beat the real thing right? … hmm tough question.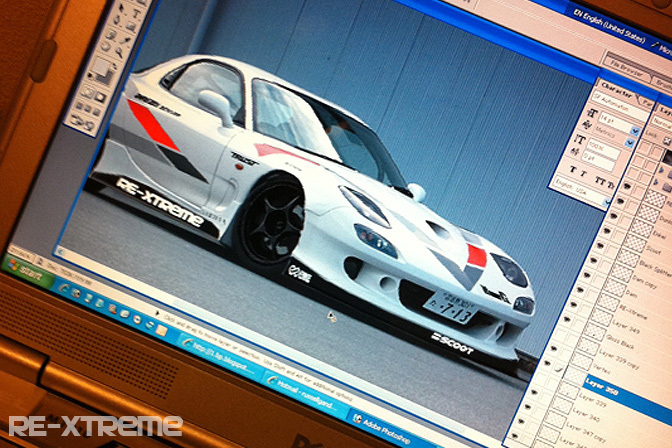 I also design my cars before I build them. Photoshop allows me to visualize concept to implementation. My computer and the world of the internet allows my collection of pictures gathered from the mid-nineties to satisfy my thirst for inspiration.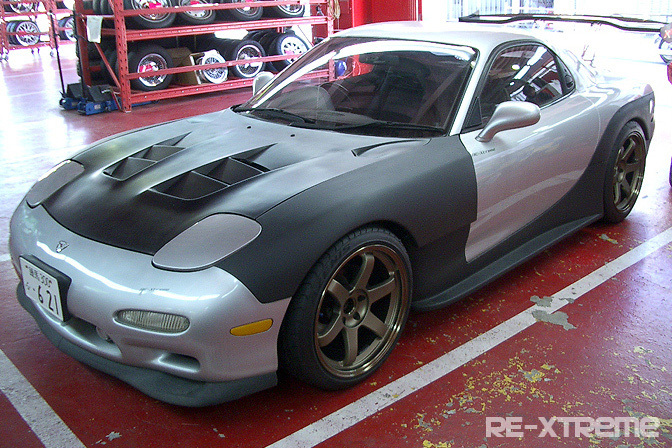 I've owned 3 of my dream cars and they have given me the usual share of pleasure and pain. But somehow they never seem to complete the dream picture. Stock, tuned, or race there's always that little more to do, that little part to change as your dreams evolve.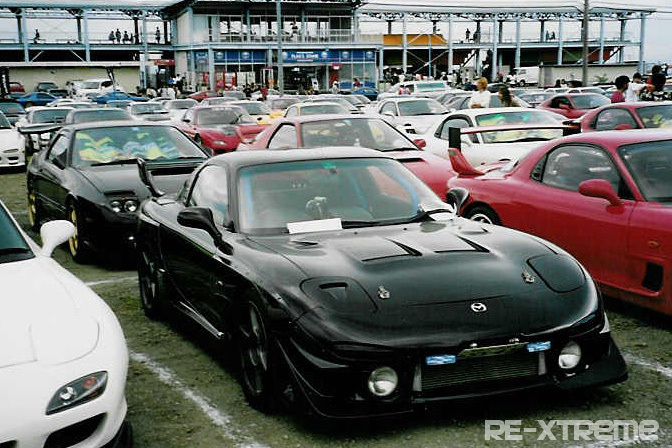 The times I've spent in Japan and Australia around cars and with friends enjoying cars, have been irreplaceable. Having owned over twenty mostly Japanese cars, including five RX-7s might give you the impression I collect them too. Well, if I had the cash to, I would. A warehouse full of real tuned RX-7s; we won't even go there!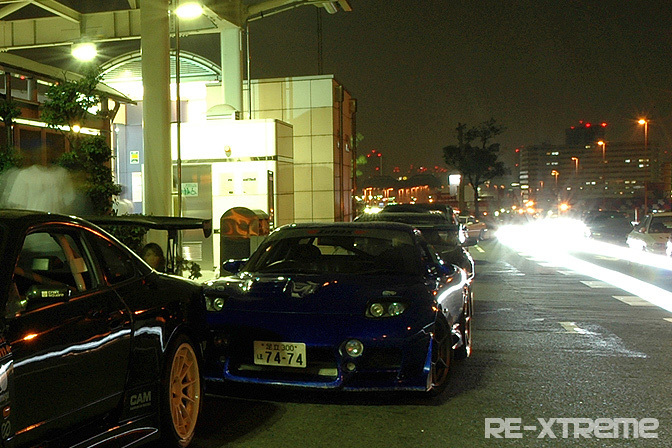 A lap of the C1 and a Wangan run down to Daikoku to catch up with friends or simply driving around town to the tunes of your favorite song.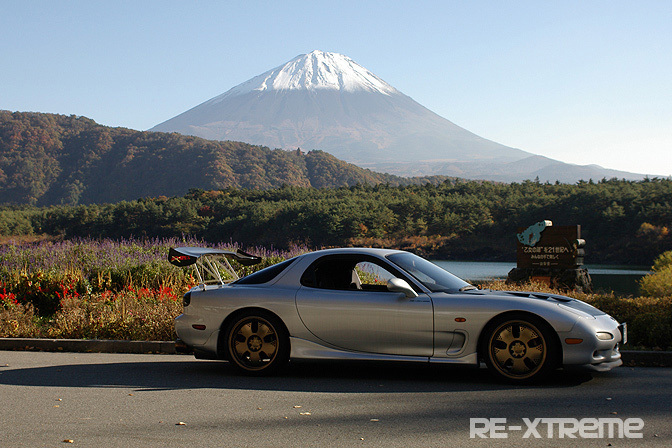 A drive near Fuji on the famous mountain touge is always an adrenalin rush. You meet and make some great friends through car clubs and get some great experiences. 40-car one-make car-train through the touge. Done that!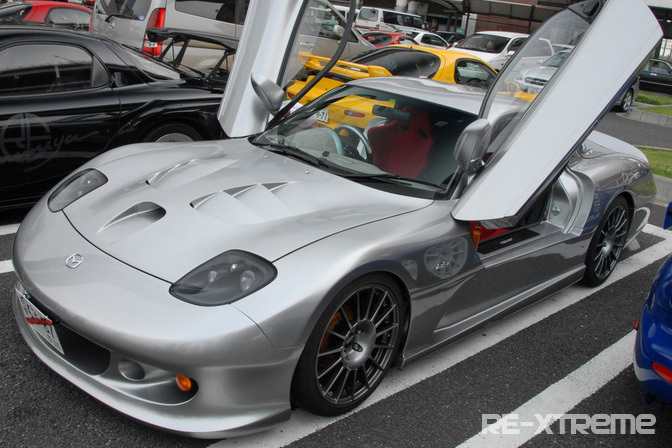 A trip to the Fuji Speedway or Ebisu circuit, to explore the true limits.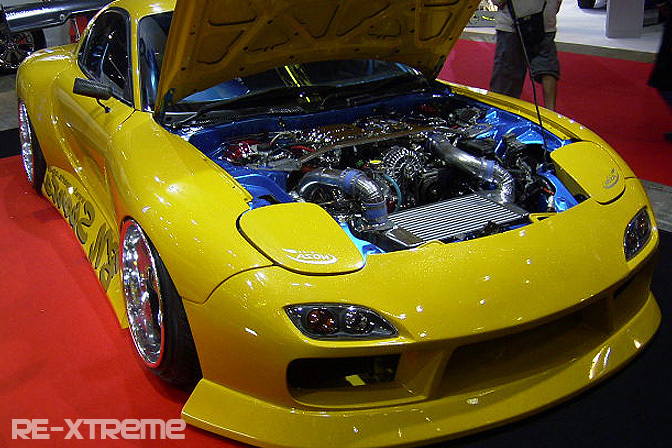 Combining other hobbies, like photography always helps the passion. Taking some shots at Tokyo Auto Salon and other events around Japan. The BN Sports prototype and my wallet contents were very close to swapping places in 2003.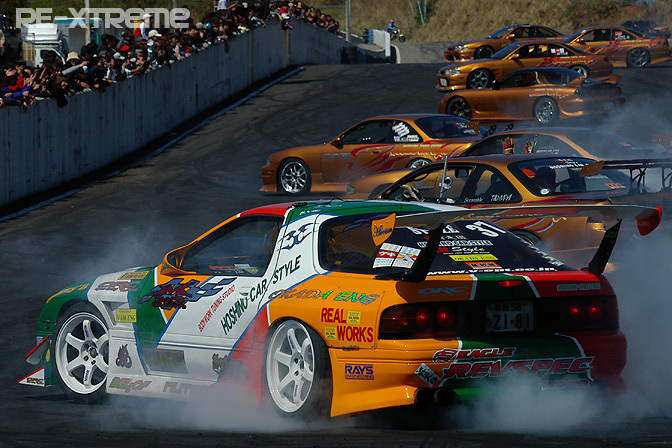 A trip to Big X, the sights and sounds of D1 etc etc etc. It feeds addiction.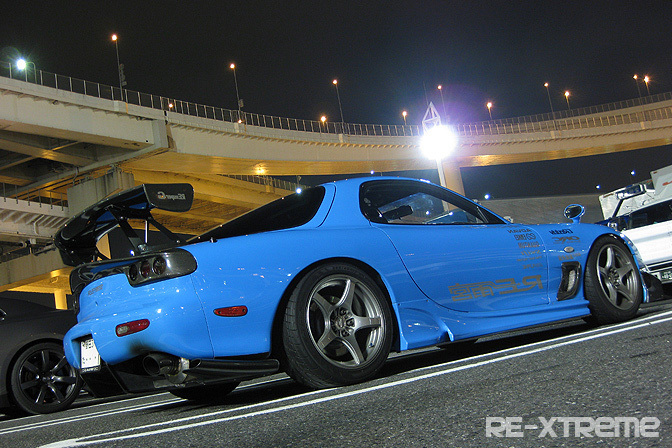 Events like 7's day bring you even closer to a huge community of similarly obsessed people. There's always the Mecca event of sorts for any car fan. 7's day gives me car obsession overload. Japan feeds your obsession in many ways. Gatherings here can be 2 similar cars, or over 500 of the same make and model. It's all an adventure.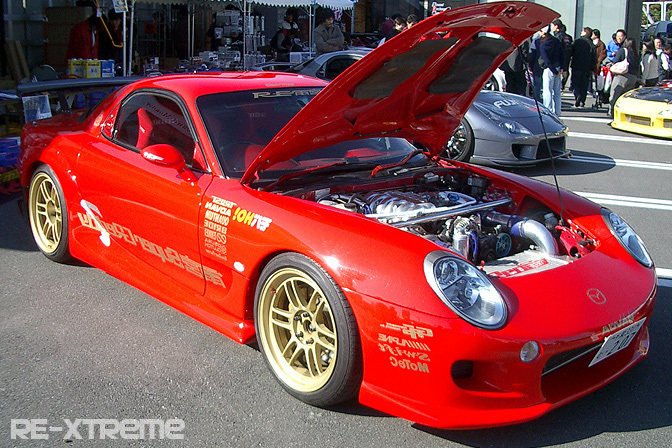 So what's my next step…it's only a dream away.
-Russel Gander