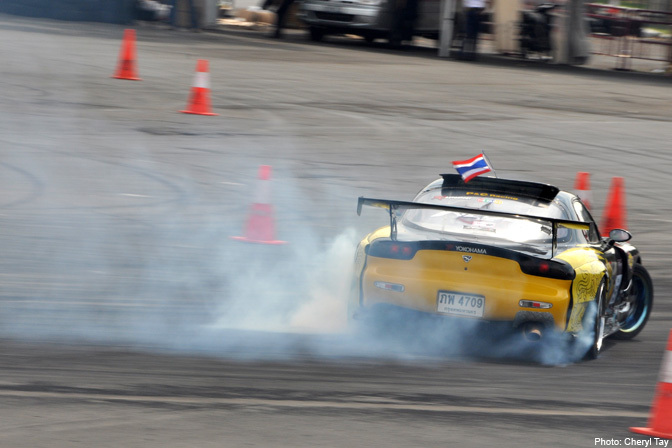 This event marked a string of firsts for Formula DRIFT: it was their debut in Indonesia, their first live television broadcast, and for two newcomers to FD, it was their first time on the podium.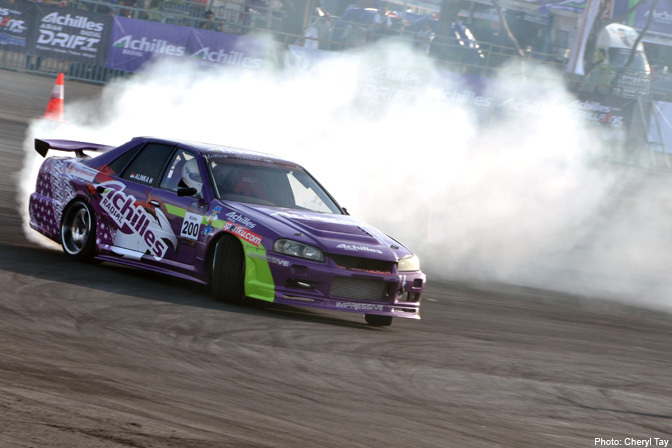 Drifting continues to grow across the world, and the sport is proving extremely popular throughout Asia.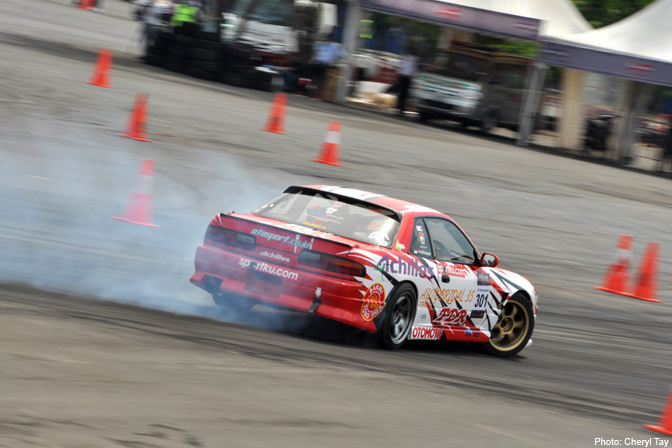 The clouds held back the rain, meaning the inaugural Achilles Radial Formula DRIFT Indonesia was held under the blazing Indonesian sun.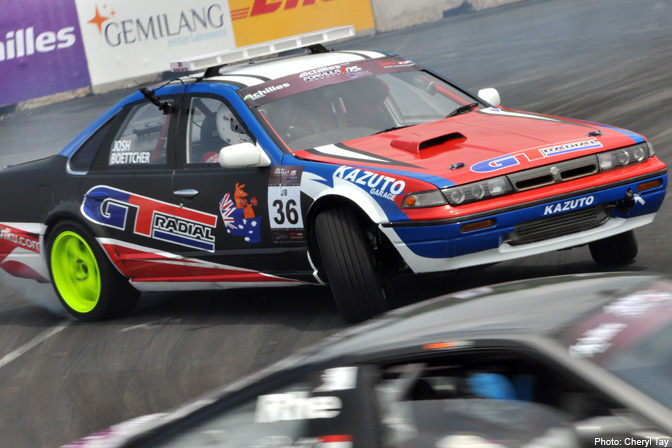 The event was held at the Jakarta International Expo, where Indonesian drifters would go up against international competitors. The foreign contingency included Daigo Saito (Japan), Robbie Nishida (Japan), Ken Gushi (USA), Saranon Pornpatanarak (Thailand), Emmanuel Amandio (Indonesia), Ivan Lim (Singapore) and Joshua Boettcher (Australia).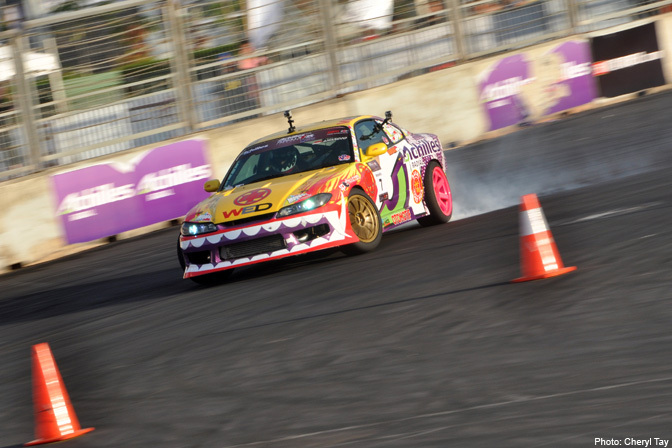 Indonesian driver Emmanuel Amandio has competed in the past two FD USA rounds in Chris Forserg's ex-2009 championship winning 350Z. Back in Asia, Amandio was in his S15 Silvia.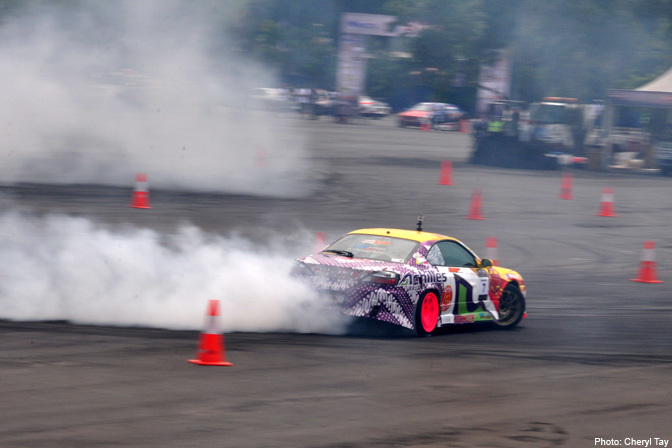 There were plenty of upsets during the competition, with Daigo Saito the only one from the start-studded international lineup to make it onto the podium.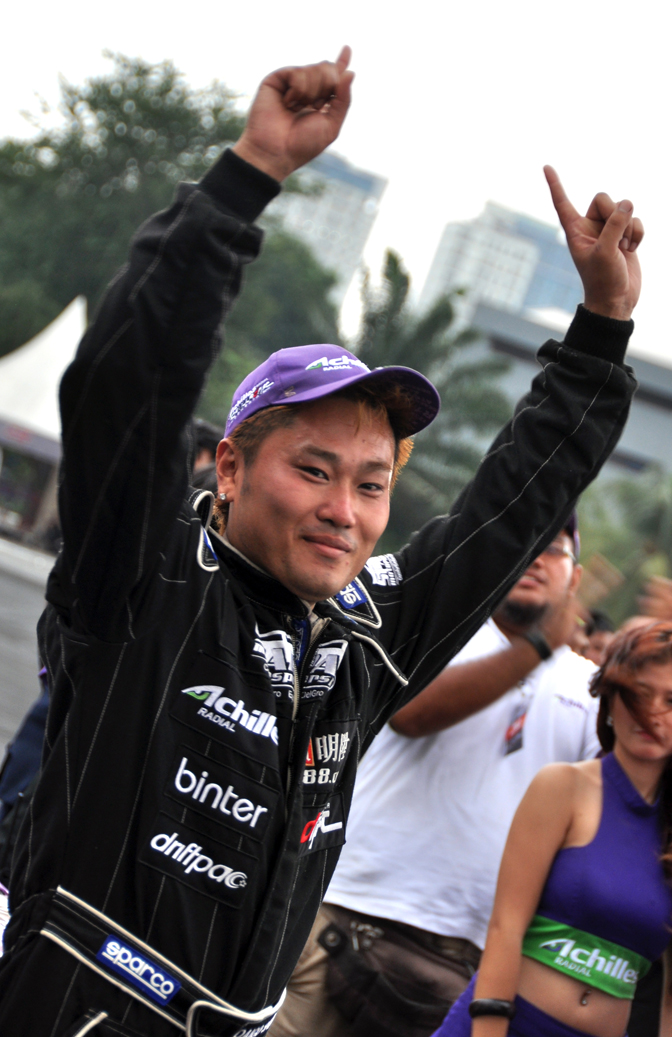 This was Saito's third consecutive Formula Drift Asia win since he made his debut in Malaysia last year.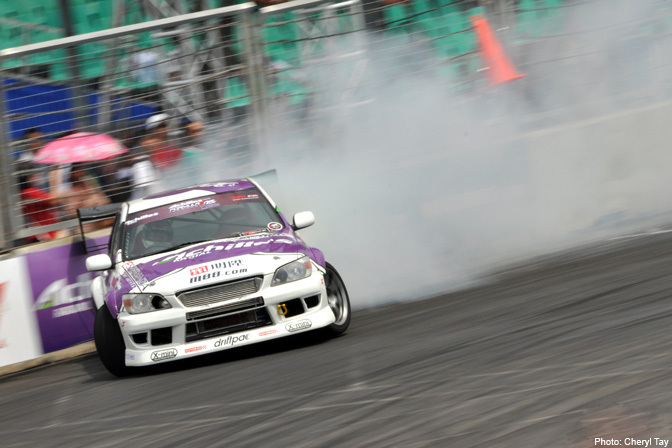 Saito was once again steering the Toyota Altezza, which he won FD Singapore with in June. In Indonesia, Saito's biggest test came in the semi-finals against Daychapon Toyingcharoen (aka Pond) of the Red Bull Achilles Drift Team Thailand.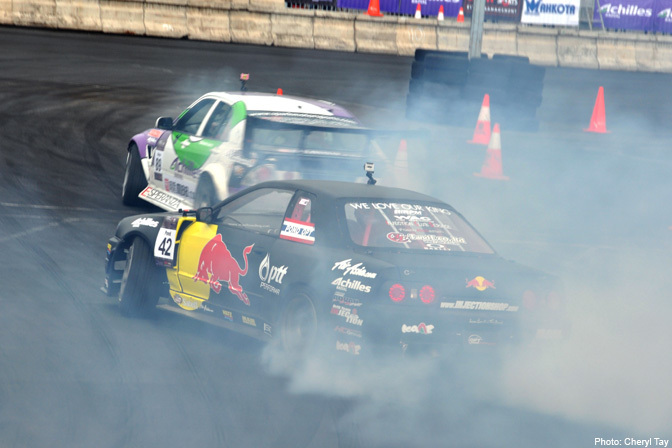 Pond really made Saito work for his ticket to the final. Twice the judges had to call for a One More Time battle.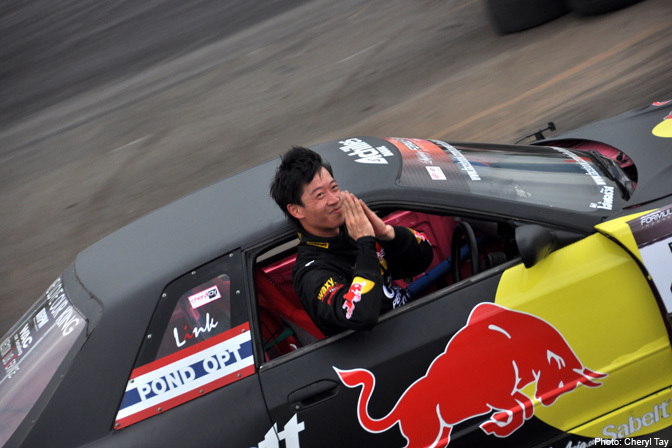 Pond put in an impressive performance. Although he was the lowest qualifier of the four Red Bull team-mates, he finished above them all.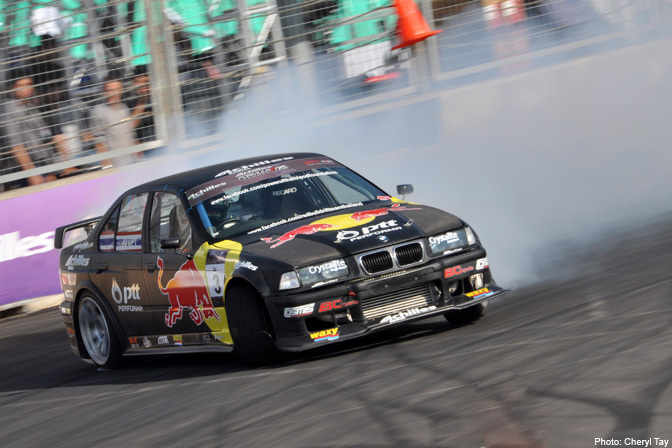 There wasn't a battle for the 3rd/4th placing as Rio Saputro Budihardjo broke his driveshaft during his semi-final run against Armando. Unable to make it to the start line after that, Pond was automatically awarded third place.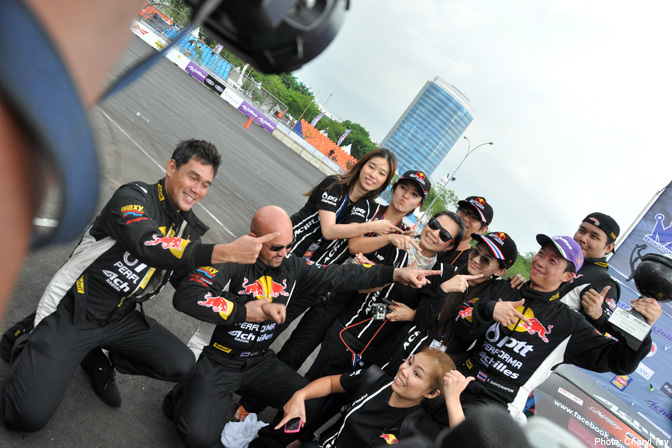 Daigo then went on to meet Muhammad Rulli Armando (aka Dido) who, despite being only 19 years of age, is already a national drift champion.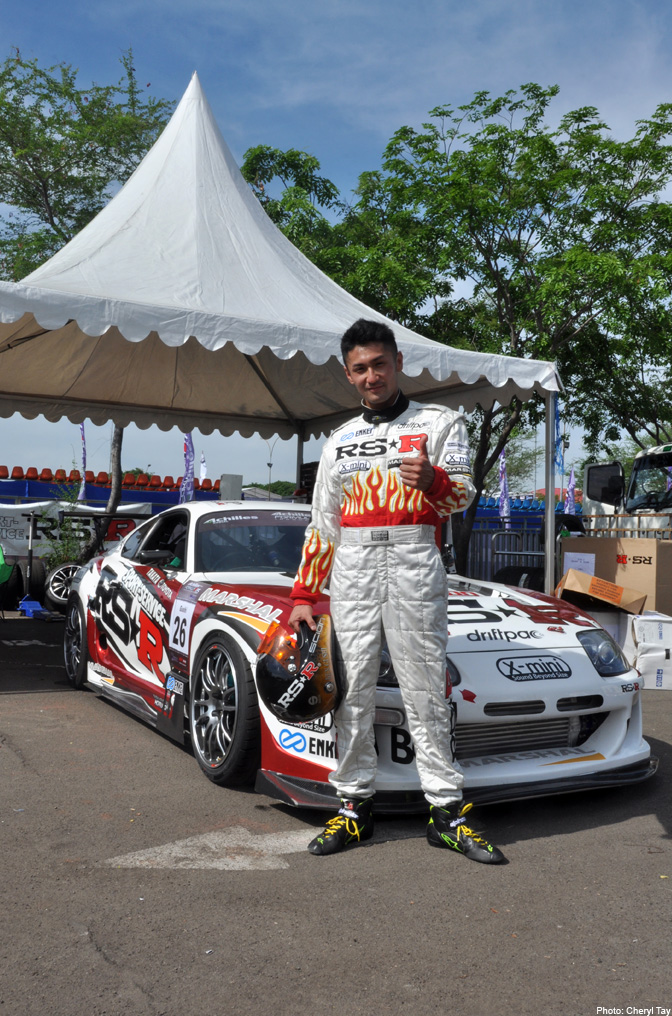 Ken Gushi was driving Manabu Orido's Team RSR Toyota Supra. You may remember Gushi driving this car at the Formula Drift Invitational in Abu Dhabi earlier this year.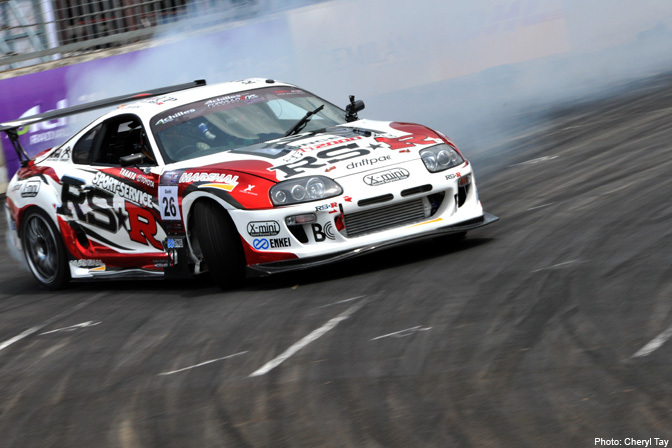 Sadly, in the Round of 32, Gushi came too close while chasing and lost his front bar. The contact damaged the oil cooler, costing him the chance to progress.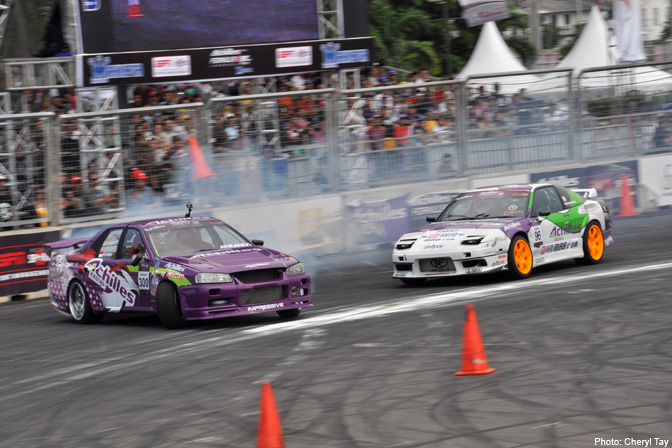 Another FD USA regular, Robbie Nishida, also bowed out early. A broken transmission forced him to abandon the battle against Armando.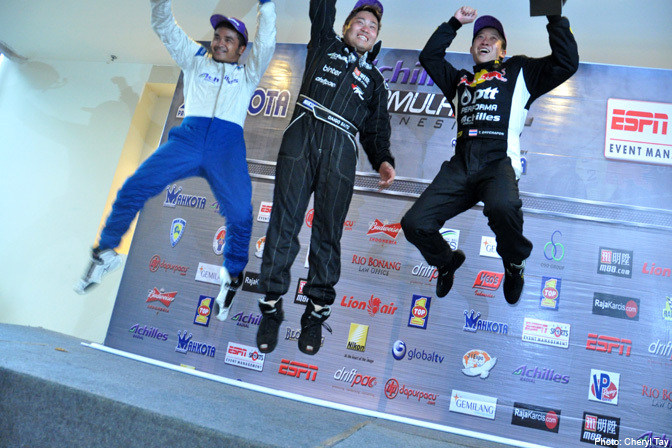 There were three different nationalities on the podium. Japanese driver Daigo Saito claimed the win, ahead of Rulli Armando (Indonesian) and Pond (Thai).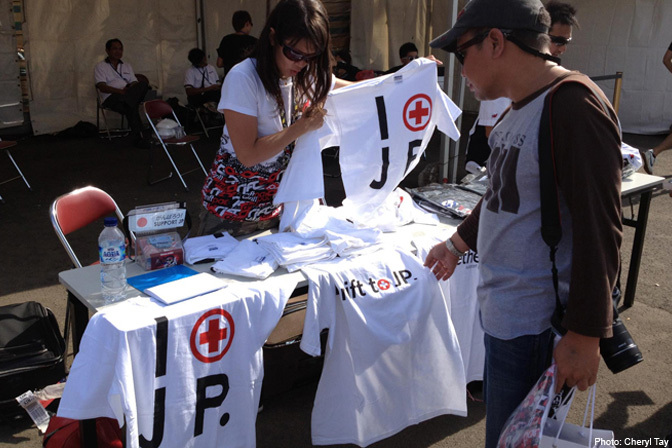 When he wasn't judging, Daijiro could be found continuing his Relief for Japan fundraising efforts. I found myself getting involved when he had to return to race control for the battles.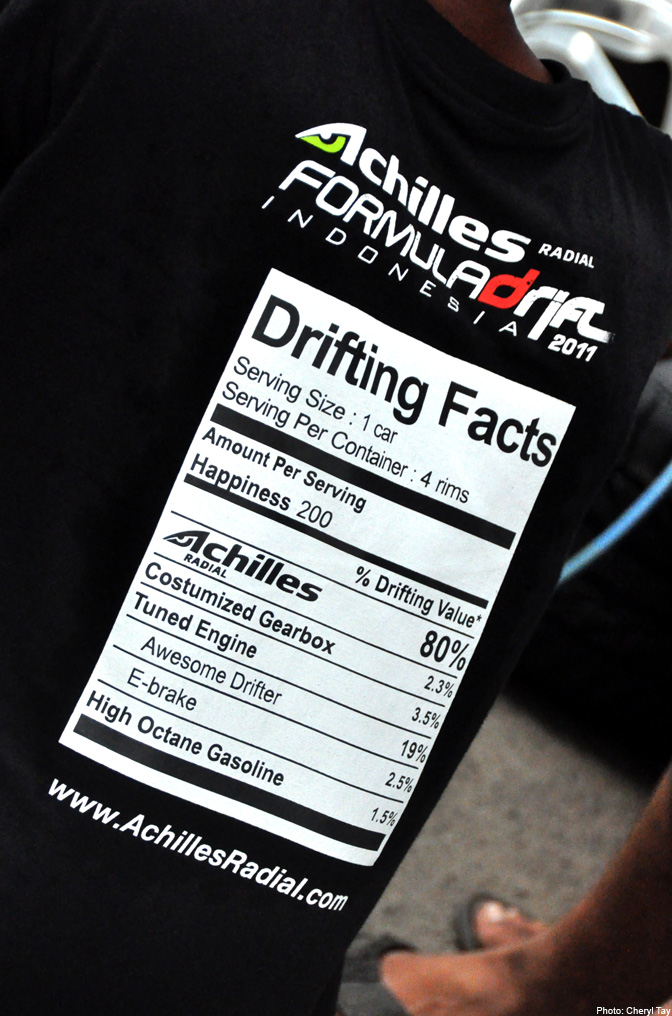 By all accounts, FD Asia's round in Indonesia was a huge success. It is great to see the sport of professional drifting continue to grow throughout Asia.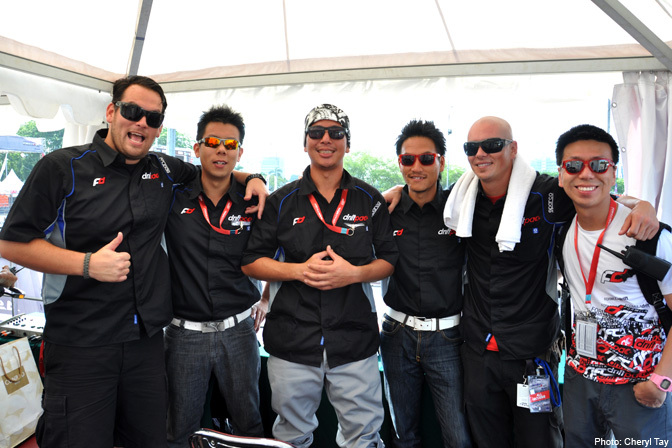 The Formula DRIFT Asia's next stop on the calendar is Kuala Lumpur, Malaysia before heading to Thailand in the new year. 
- Words and photos by Cheryl Tay