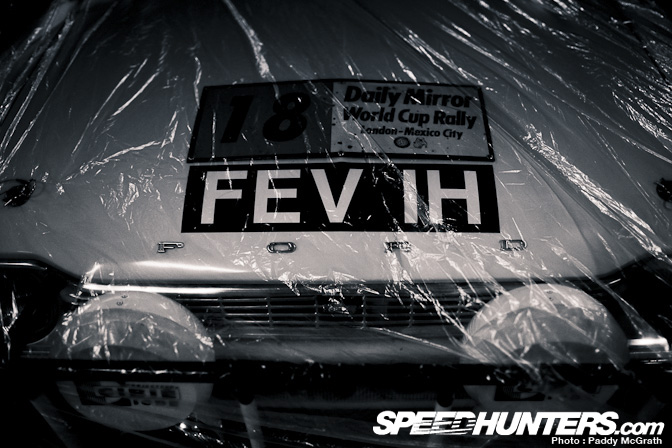 My earliest motorsport memories all involve Fords. Sitting on top of a stranger's garden wall as a field of Escorts passed by at full tilt is something that leaves a lasting effect on you. Whether it was the MKI or MKII, the Sierra or Escort Cosworths, I always felt a strong emotional attachment to the Ford cars.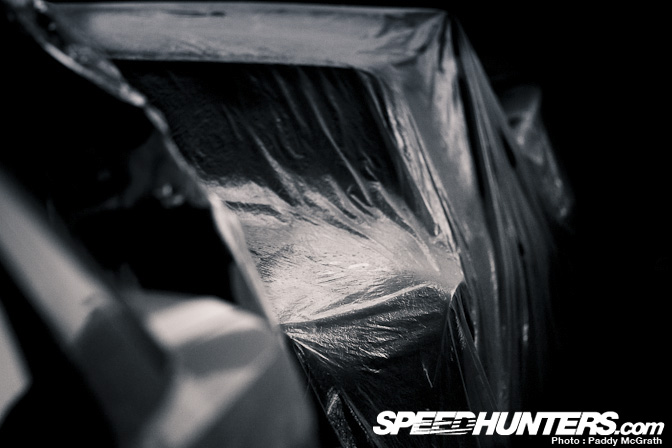 It was something that came about in conversation as John gave me the grand tour of Ford's own Heritage collection.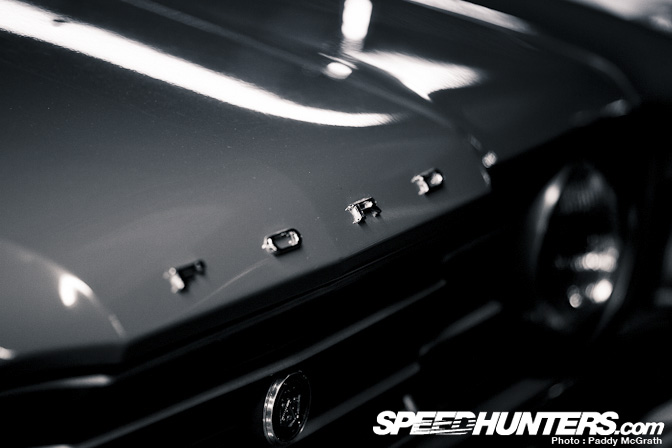 I can only speak from my own experiences, which have been biased somewhat if I'm honest, but of all the major car manufacturers I've always thought Ford has had one of the most loyal communities in its owners. For me, Ford have always been a manufacturer for the working class man.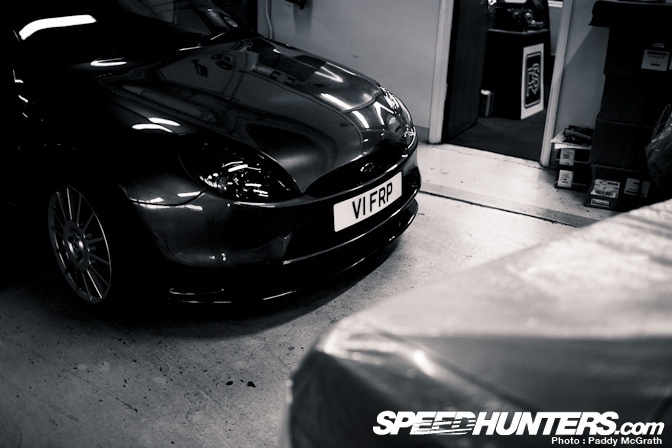 They've constantly turned out cars that not only appeal but also remain attainable to us common folk. They build potential giant slayers for relative pennies and have a history of interesting and important cars.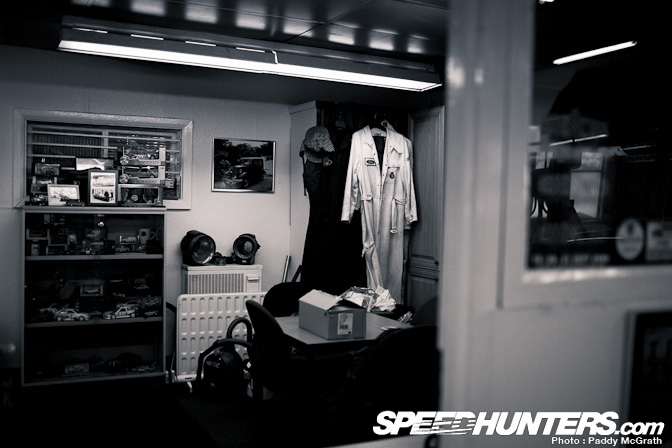 As John and I continued our walking conversation around the premises, we were joined by one of the mechanic's who works on the heritage fleet, Ivan Bartholomeusz.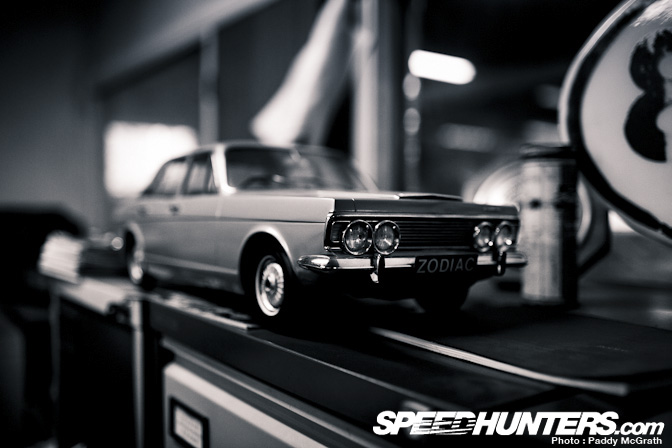 Ivan has the rather enviable task of taking care of the fleet and ensuring everything is as it should be. Oh and he also gets to drive the cars regularly and he wasted no time in telling me what it's like to drive a GT40 around Goodwood …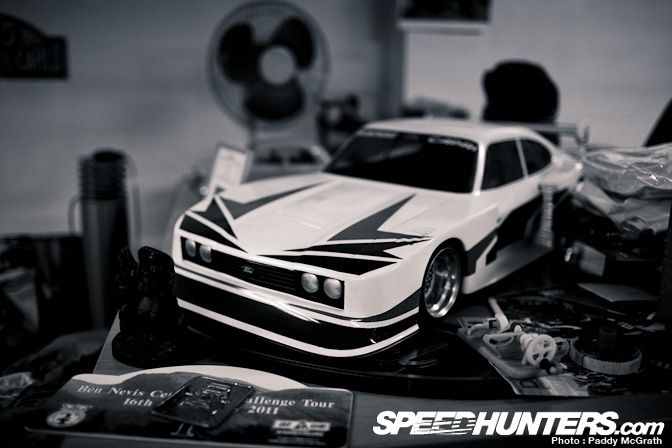 It wasn't just the workshop floor area that was full of fascinating and interesting little things – the offices were a Ford collector's heaven.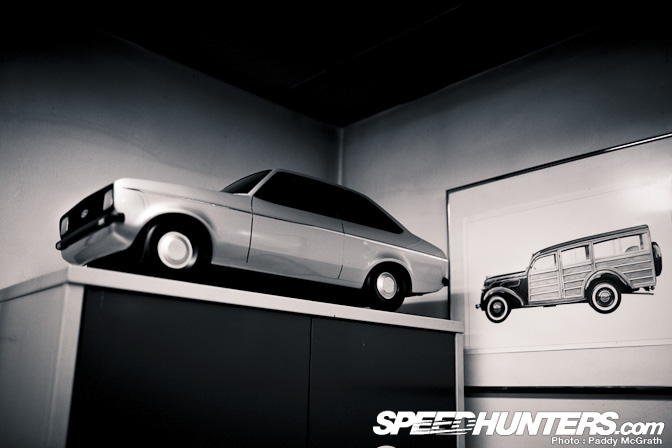 John told me how the crew from the Made in Dagenham film raided here for props for the final movie and when the film crew returned everything they included a couple of extra things they had made as a thank you.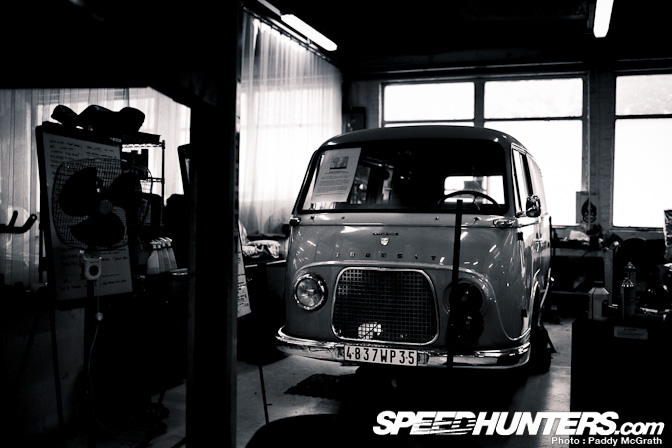 One of the things that I'm sure everyone asks is this – where do they get all the spare and replacement parts to maintain the fleet? Does Ford have some of super secret warehouse which is under armed guard full of original Ford parts?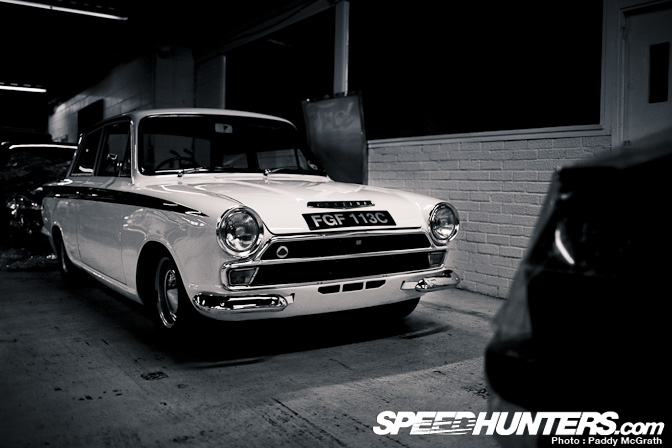 The answer to that question is no.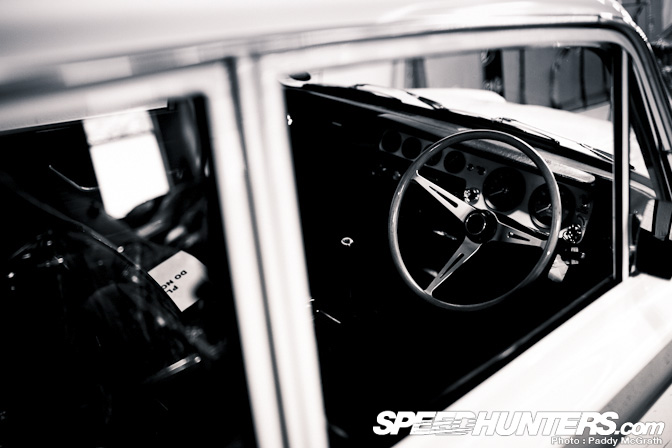 If the part can still be got through Ford, this is the obvious route they take. However, if the part is a little harder to source – which lets face it, they usually are – the heritage staff will seek out what they need the old new fashioned way.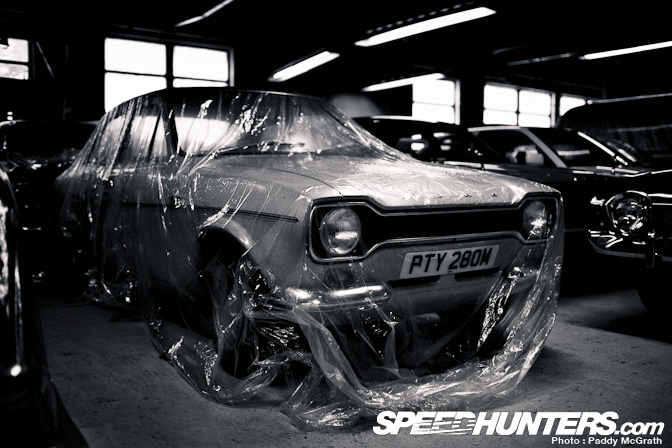 By involving themselves within the Ford owners community, be it via online message boards or real world activities, they can harness this collective power to source what they need. If that doesn't work, there's always eBay.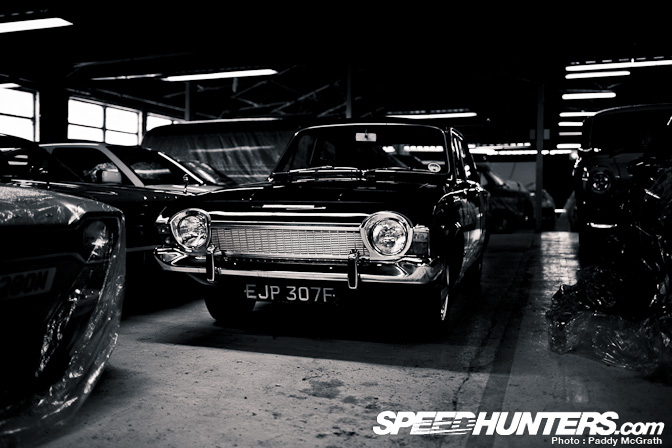 After an hour or so of just walking around and quietly exploring the area, I shook myself off and started photographing everything I could.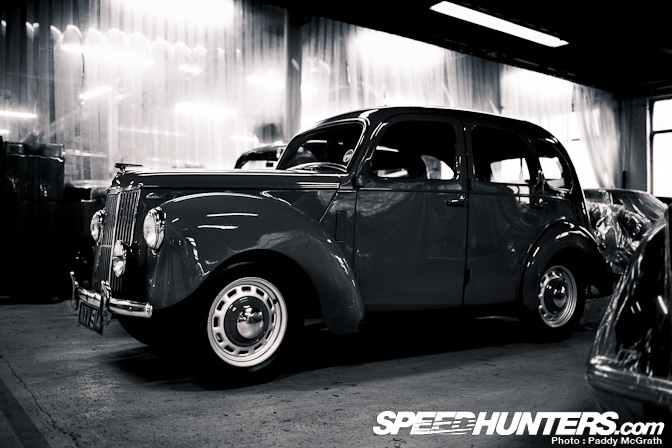 It makes me weak at the knees just even thinking back and even now I still can't believe I was actually there. It was such a surreal experience to be surrounded by so much history.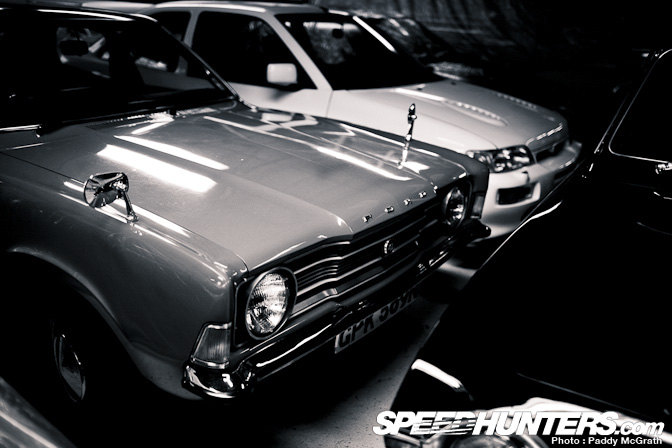 It's not just the variety of cars present but how each of them are special in their own right.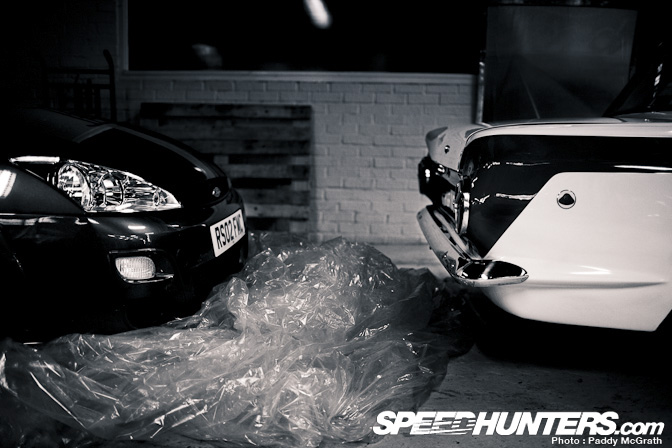 The eagled eyed amongst you will recognise the RS02 FMC registration as it was the original Ford Focus RS press car.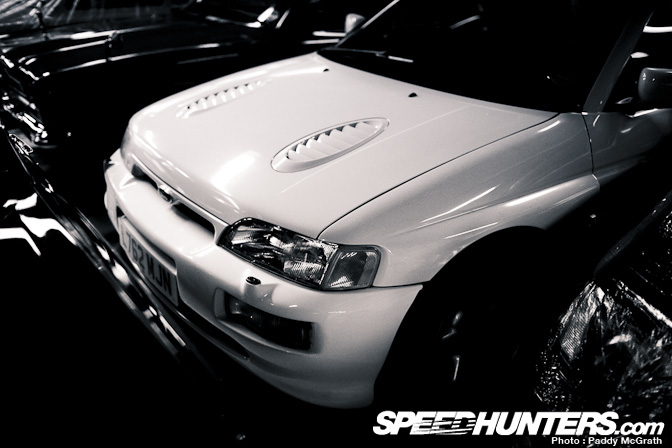 This yellow Escort Cosworth is one of the first production examples and it's even been on Top Gear.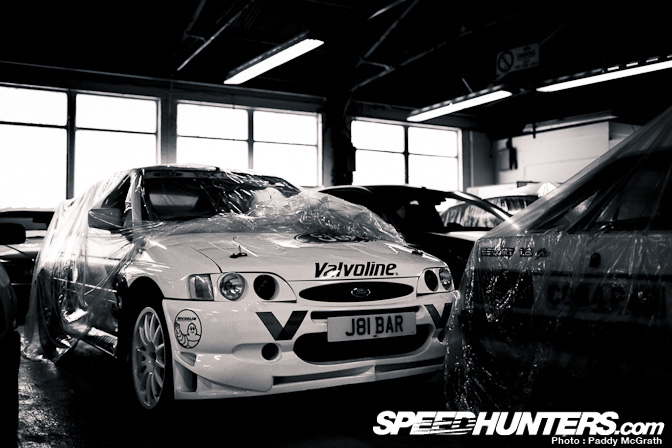 Bruno Thiry's Escort Cosworth WRC car, quietly parked amongst metal of similar stature including the Focus RS500 press car.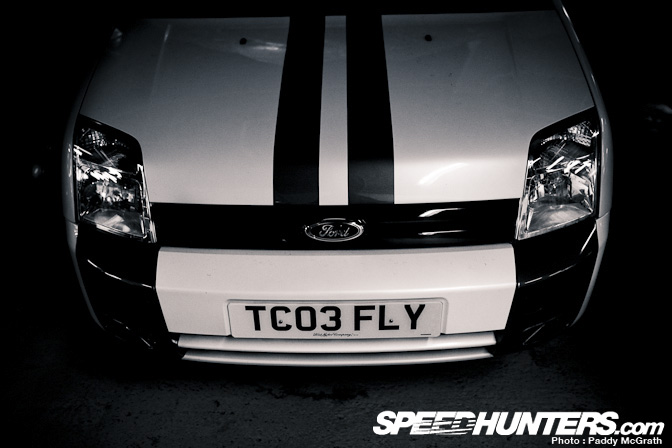 Here's something a bit different. At first glance it looks like another Transit Connect …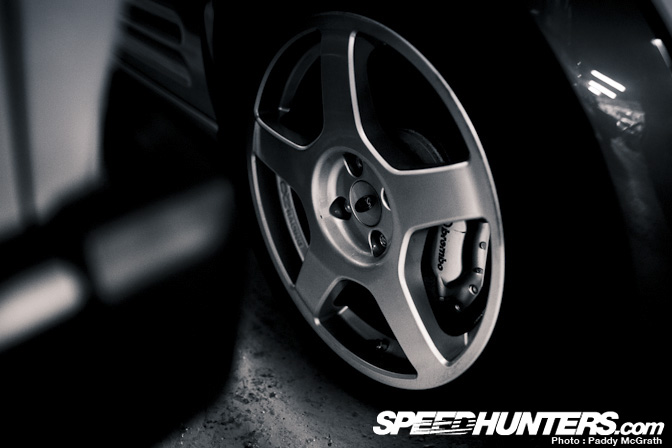 … but on closer investigation it's running Brembo brakes and Focus RS OZ Racing wheels.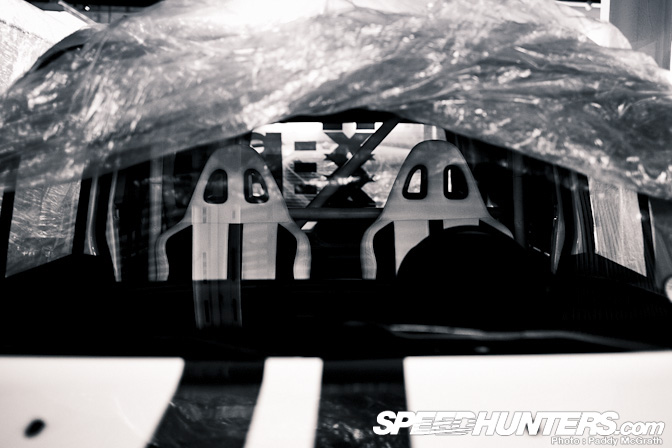 Inside is a pair of Recaro seats and a full roll cage because this isn't just another Transit Connect – it's the lovechild of a series one Focus RS and Transit Connect and features all the engine and running gear of the former. This is the same company who brought us three iterations of the SuperVan, so to be fair this relatively tame in comparison!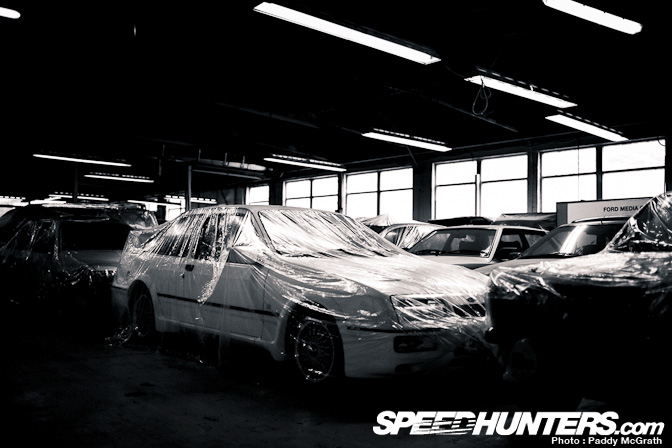 Sierra RS Cosworth …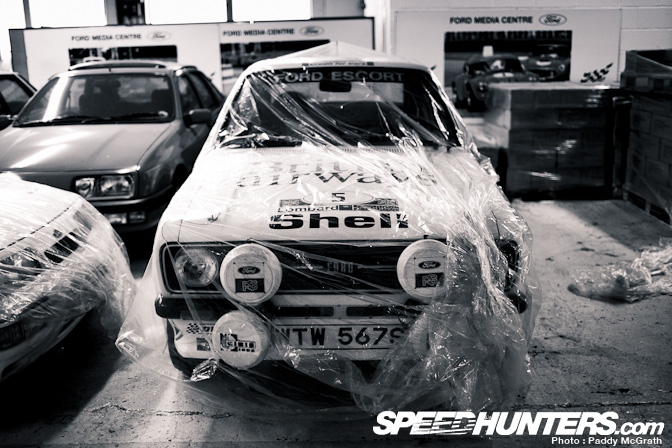 … beside Bjorn Waldegard's MKII RS1800 Escort. This car with Waldegard at the wheel won the 1979 Acropolis Rally whilst in the famous blue and yellow Rothmans colours. There are actually quite a lot of interesting stories regarding these old works Escorts as they evolved through the years and changed colour schemes but I'll save that for another day.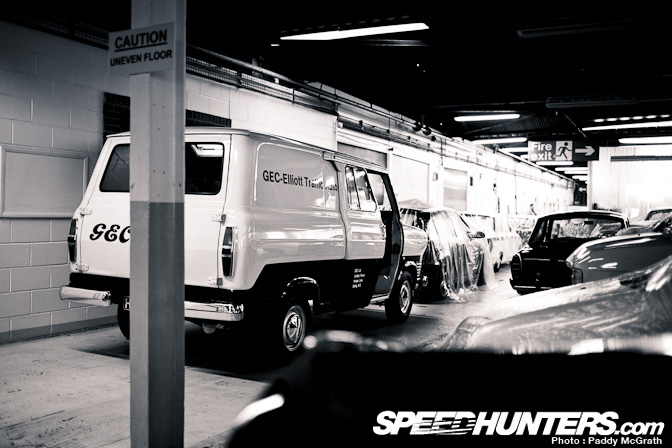 The collection features such a variety of cars and vans that it's difficult to comprehend it all.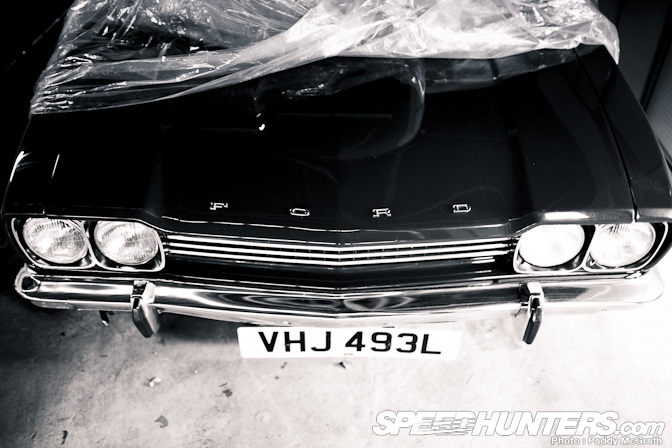 How many of you know of this original 4×4 Capri?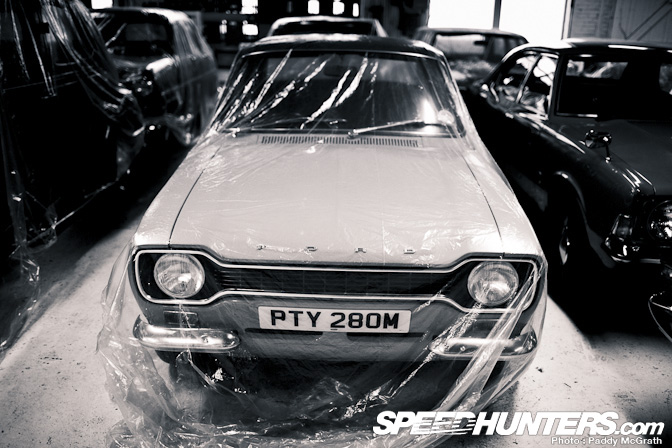 From Escort Mexicos …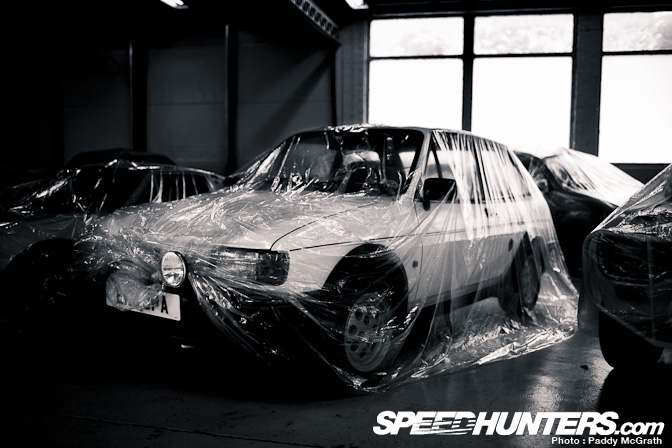 … to Fiesta XR2s …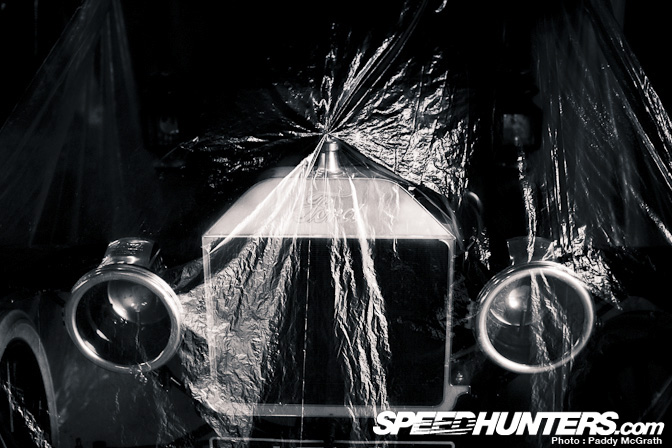 … to the one where it all began, the Model T. Who would have ever known when the first Model T rolled off the assembly line, what an incredible legacy of important cars was to follow.
I asked John why weren't these cars in a museum and his rather simple reply sums up Ford and their history in a nut shell.
'Cars are meant to be driven.'
–
Paddy McGrath
I just want to add a massive thank you to Bryn Musselwhite for setting this up and to John and Ivan for their incredible hospitality and their kind gifts.
The Ford Heritage Collection on Speedhunters