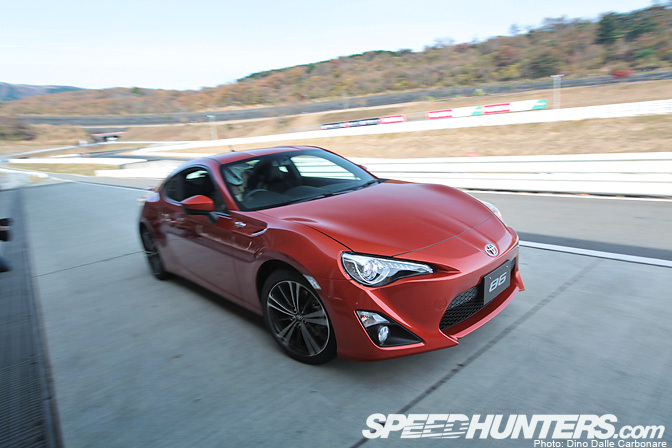 I'm sitting in the pressroom at Fuji Speedway right now as the Toyota Gazoo Racing Festival comes to a close. There is a mouthwatering lineup of Toyota's Super GT and Formula Nippon race cars parked along the straight, an amazing sight to say the least. However despite the appeal of this yearly event it was the unveiling of the much-anticipated Toyota 86 that I focused on today, the car being publically shown undisguised for the first time. Toyota's president Akio Toyoda drove it down past the grandstands as fans cheered. And the best part of it all? I got to drive it!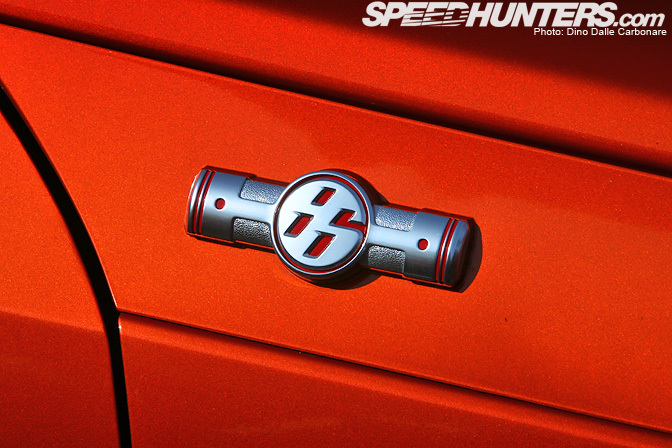 So before I head back to Tokyo and no doubt get stuck in the unavoidable Sunday night traffic I thought I put together a quick gallery of images from what was a very memorable day.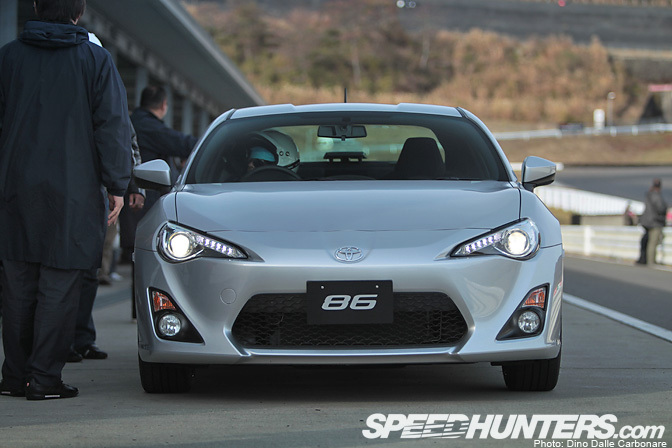 It's always very exciting to get behind the wheel of a car that has been anticipated for years.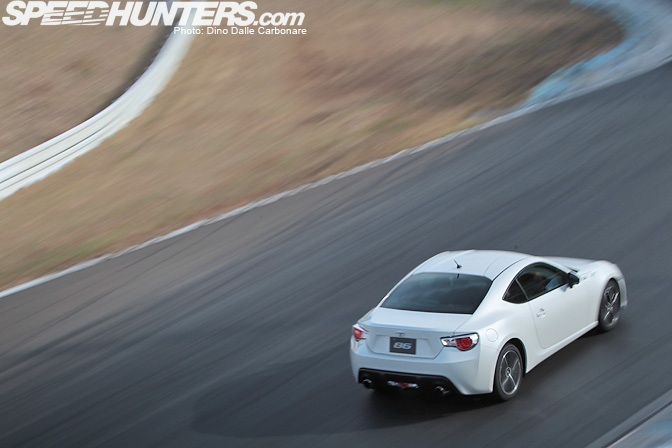 And I'm very happy to report, that despite the very limited time we were allowed behind the wheel around Fuji's tight short track…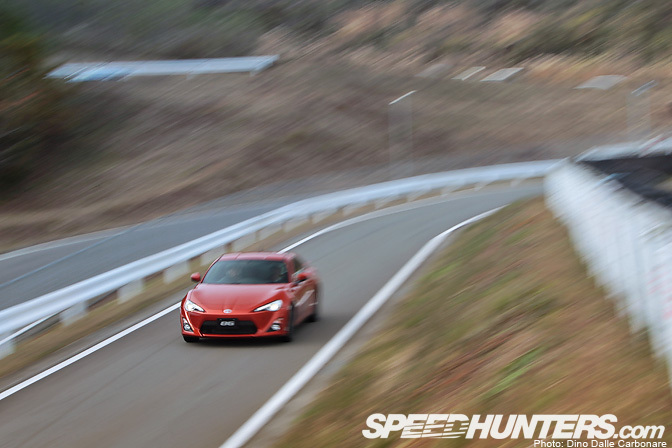 …the 86 delivers all that Toyota promised us.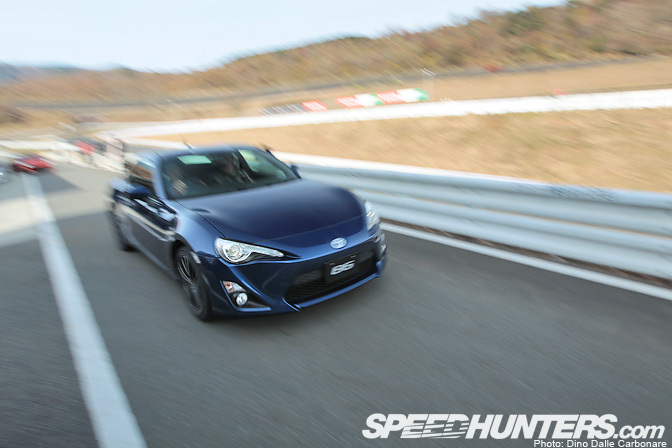 The precise and communicative steering coupled with a rigid chassis and a very low center of gravity gives the hachiroku true chuckability.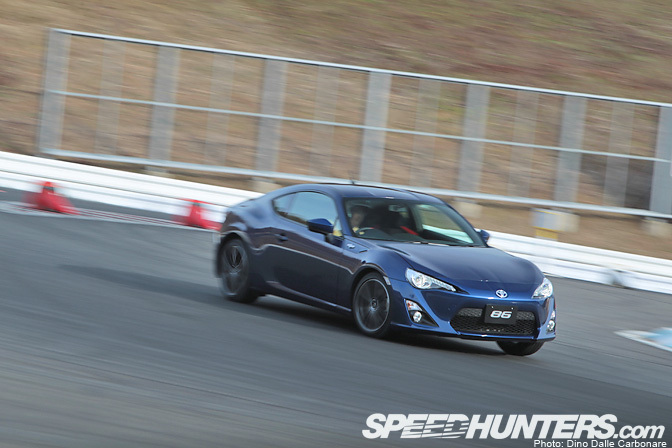 It can be flinged around corners all day and it will never scare or bite you with unexpected surprises. Everything is progressive and controllable…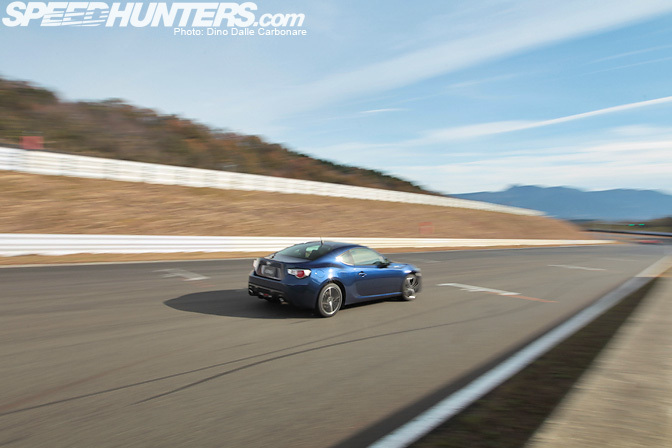 …but in a fun way, allowing you to really get a feel for how the car behaves rather quickly.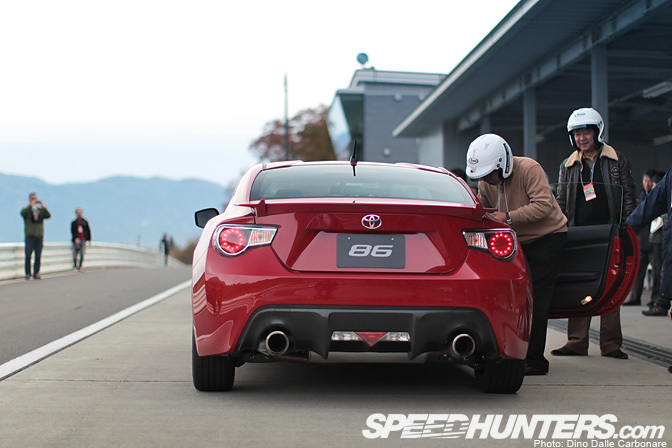 The design incorporates a lot of styling cues from Toyota's sports car history, from the 2000GT and the Yotahachi (Sports 800) without of course forgetting the AE86. It even manages to look like an LFA from certain angles!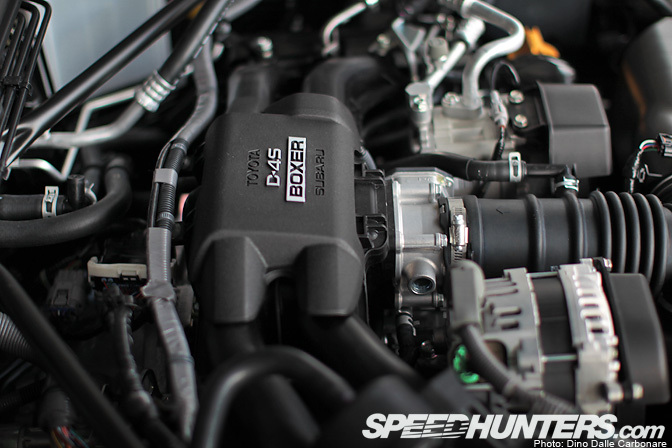 Power comes from Subaru's 1,998 cc horizontally opposed four-cylinder engine, featuring Toyota's direct injection system and a pretty high 12.5:1 compression ratio. The naturally aspirated motor revs smoothly past 7,000 rpm, developing 197 HP (200 PS) and 151 lb/ft. It's all very linear and despite its more than adequate performance, you can't help but feel like the chassis could take so much more.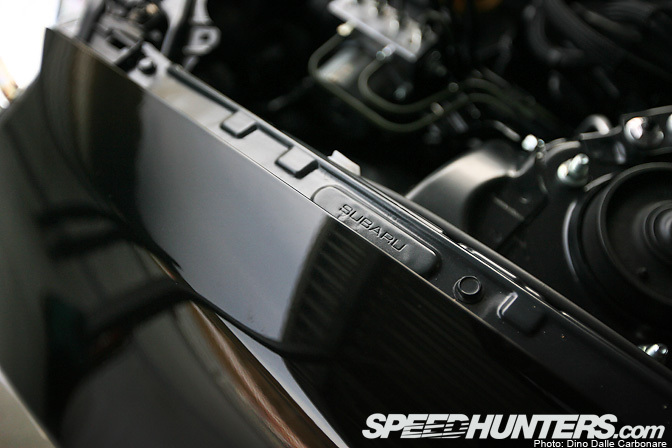 The front fenders are stamped with the Subaru logo hinting just how much of the 86 is built by Fuji Heavy Industries.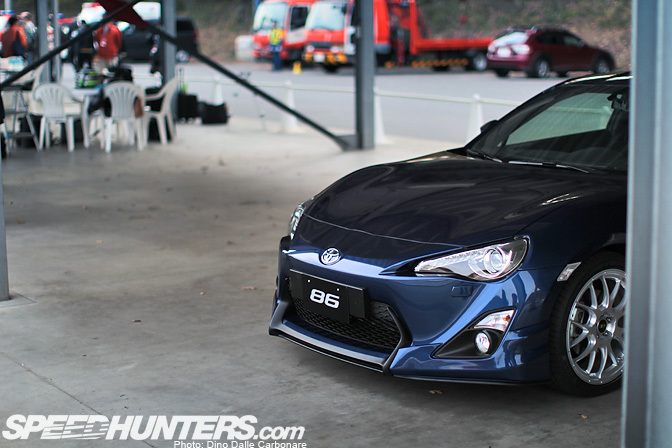 The best part is that Toyota wants to see owners modify their cars, personalize them to create their own bespoke vehicles and extract the potential the car obviously has. I think they are on to a winner.
What do you guys think? 
-Dino Dalle Carbonare