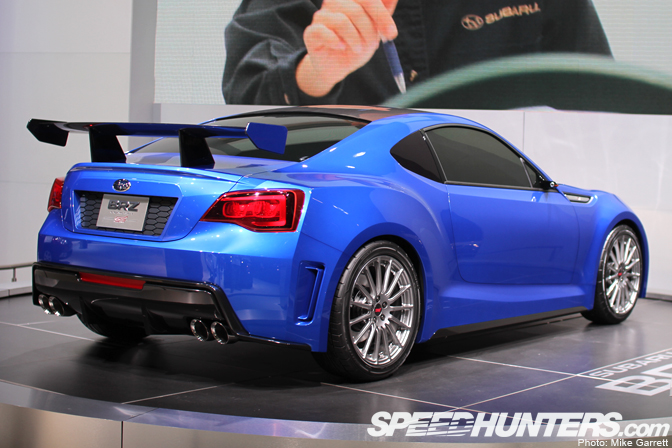 It seems that by far the most talked about car at the LA Auto Show  this year was the BRZ STI Concept in the Subaru booth. While we are just a couple weeks from the debut of the production version at the Tokyo Motor Show, this is our best look yet at the BRZ and a glimpse of what an inevitable STI version might look like.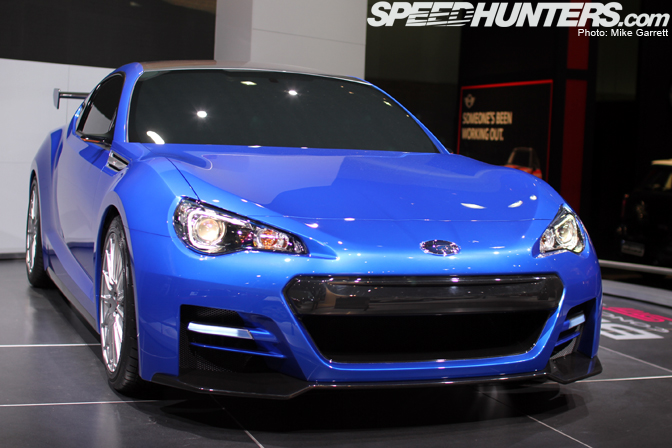 Overall, the car looked very much like something based in reality. No dreamy concept here.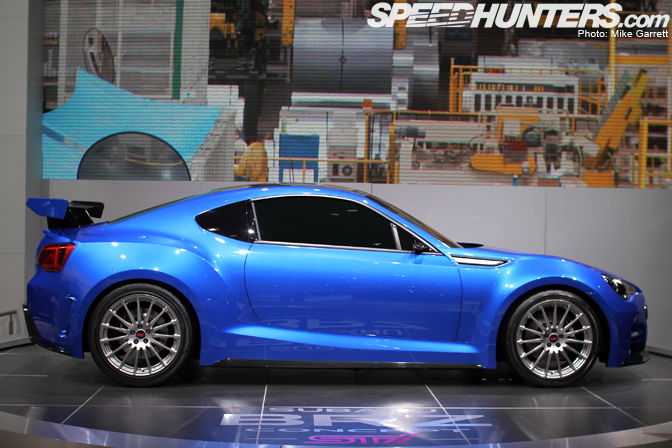 Coated in a new version of Subaru's famous World Rally Blue, this BRZ would look right at home next to an Impreza STI.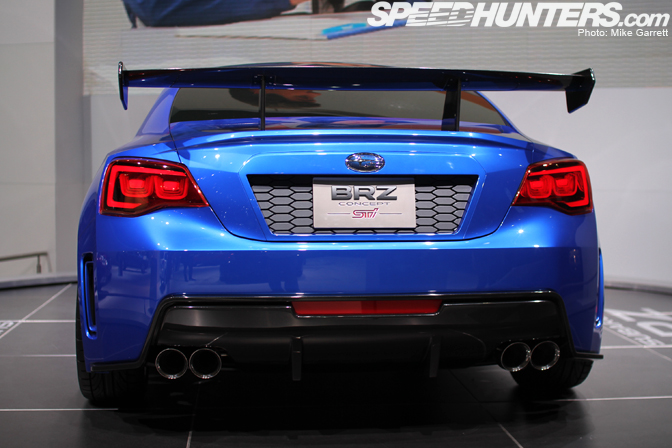 Among the STI additions on this car is the rear wing, along with a big diffuser and quad exhaust tips.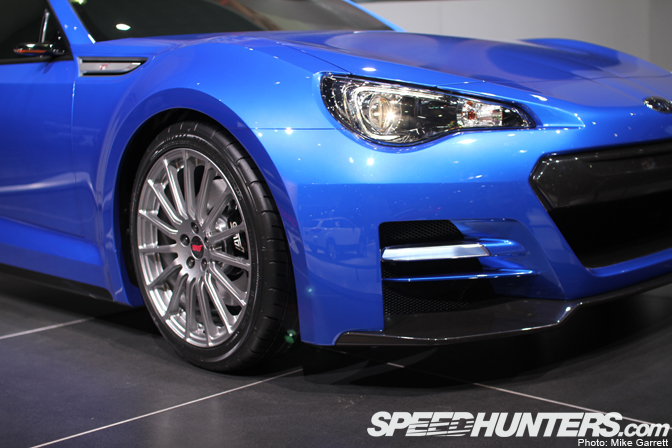 The front spoiler was also built by STI.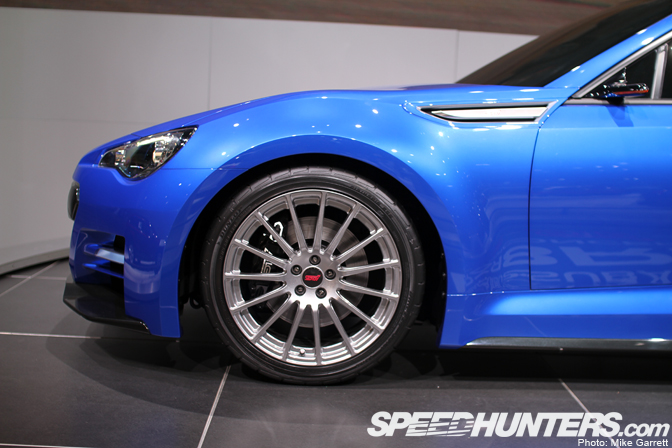 The wide, sculpted fender arches are filled with traditional STI BBS wheels. By the way, I wonder what bolt pattern the BRZ/FR-S will be? 5×114.3 or 5×100?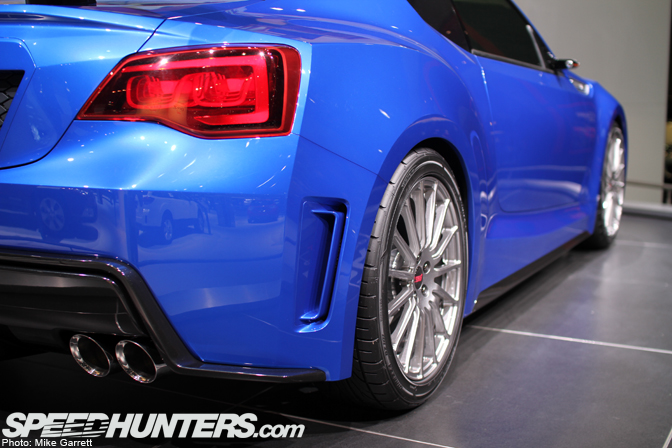 Hopefully this wide stance is something we'll see making its way to the production version.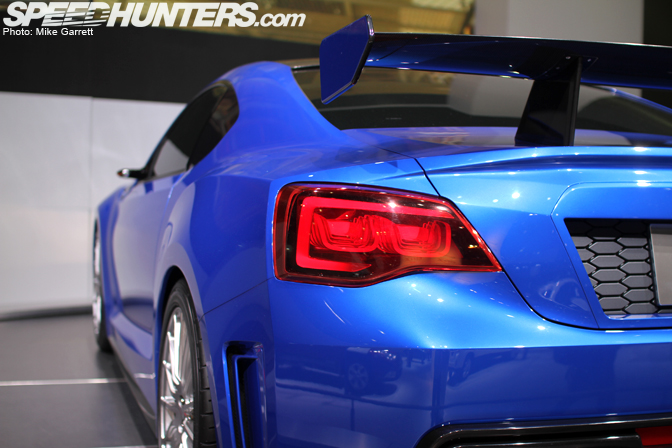 It seems that some Subaru fans aren't too fond about the idea of naturally aspirated car with STI badges. Would you be OK driving an STI without boost?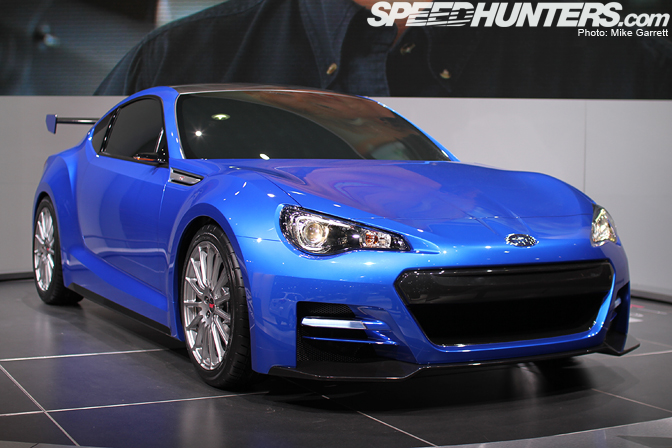 We'll know shortly what the real Subaru BRZ will look like, but based on this last concept I'd say things are looking quite good.
Now I just wonder how many people have swayed to the Subaru side of the BRZ/FR-S sibling battle?
-Mike Garrett